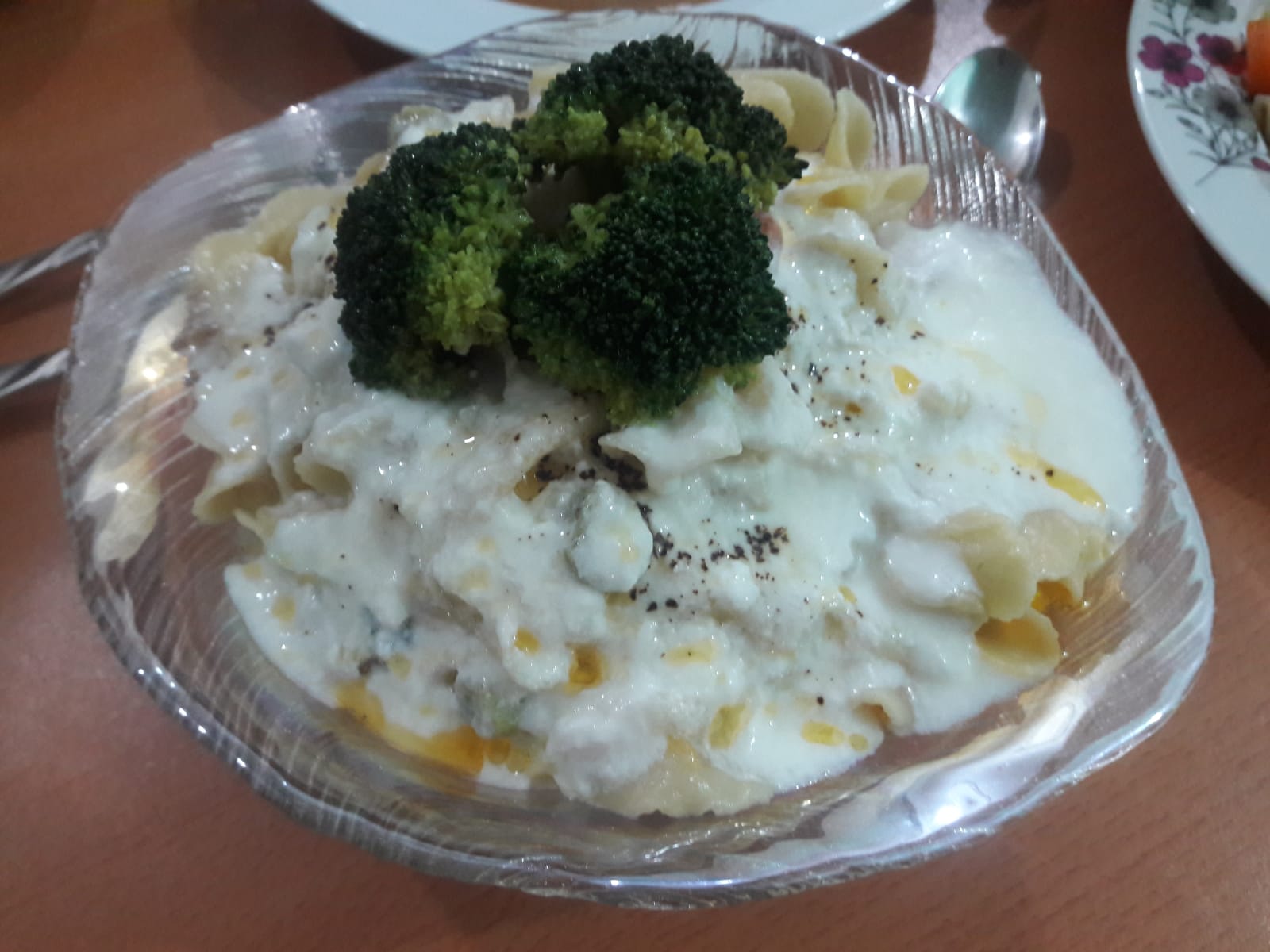 300 g broccoli
2 carrots
1 bowl yogurt
2 cloves of garlic
500 g butterfly pasta
chili peppers
Boil the pasta in salted water and cool, cut the broccoli and carrot in a separate bowl. After it cools down, mix the yogurt, garlic and hot peppers and pour it over.
It can be served by sprinkling parsley.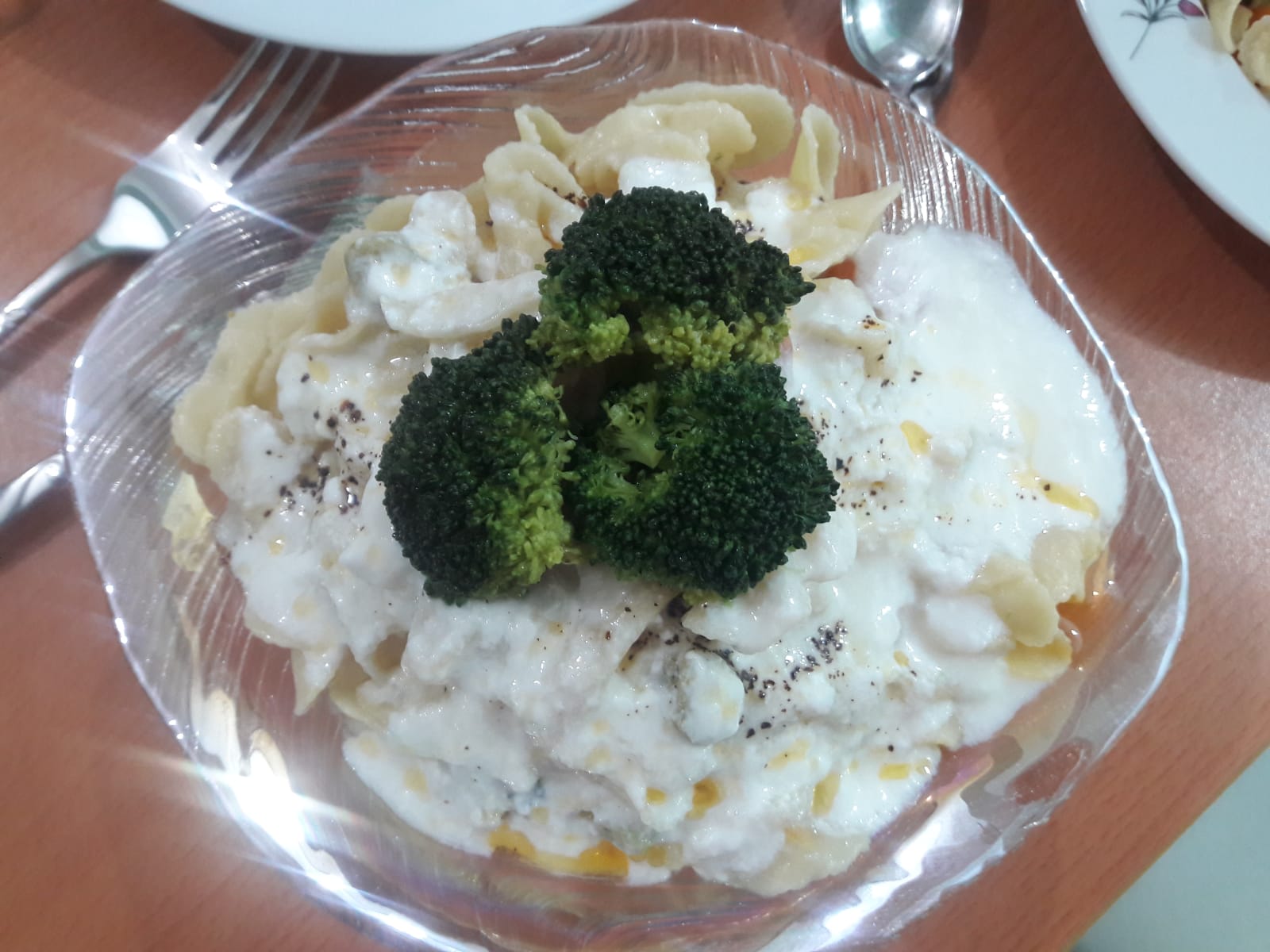 Bon Appetit!..