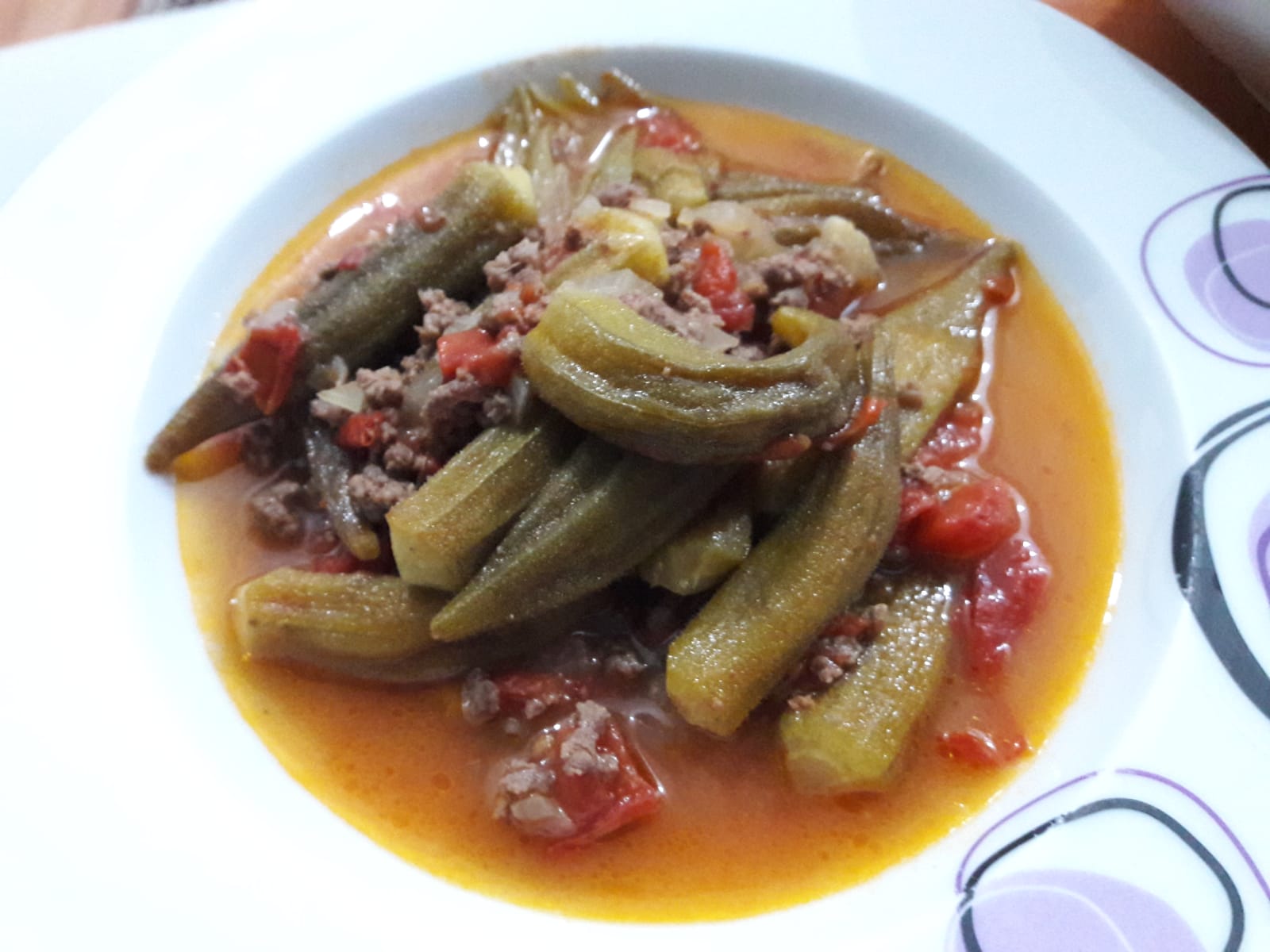 Ingredients for Minced Okra Recipe
Half a kilo of okra
100 g ground beef
1 onion
1 tablespoon tomato paste
1 teaspoon of hot pepper paste
2 grated tomatoes
Salt, hot water, oil
The juice of half a lemon
Okra with Minced Meat Recipe Preparation
We chop the onion finely and fry it in a little oil.
We add the minced meat and continue to roast it.
Then, we add the grated tomato and tomato paste, and the okra that we have washed and roasted a little.
We add hot water and cook until okra is soft.
Finally, we add salt and lemon and serve hot.
Bon Appetit.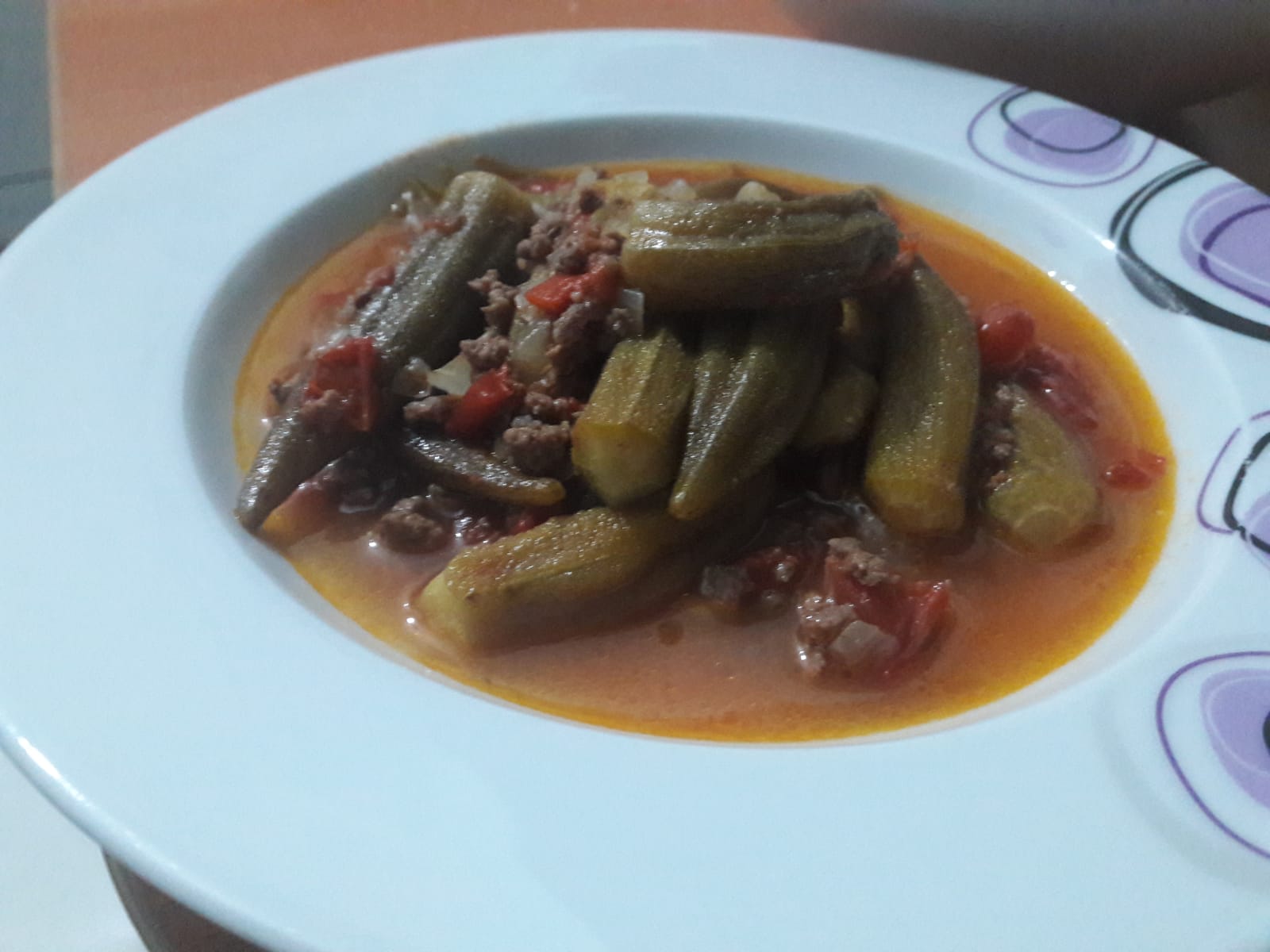 love to my dear wife...