Category: Food
Sub-Category: Recipe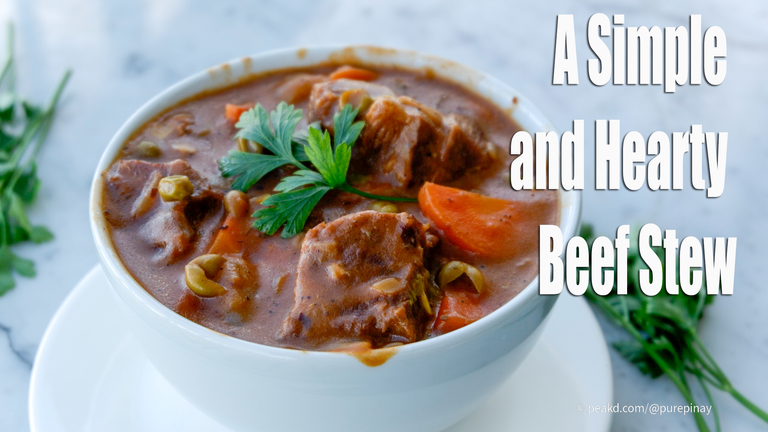 I'm very excited to share with you this recipe, not only because it's no fuss to prepare but it can be low carb, so it's healthier. I personally love it with a good amount of fresh parsley!
Fact
Stews have been created from the beginning of time. In Japan, the world's oldest known proof of stew was discovered during the Jmon period. According to Herodotus, the Scythians placed the flesh into an animal's beer belly, mixed it with water, and boiled it over the bone fire.»
While this recipe is inspired by the Western culture, in the Philippines we also have a similar dish called caldereta, which is a meal to be enjoyed mostly on special occasions. Caldera is derived from the Spanish term cauldron, which refers to the pot in which the food is prepared. Others, also called caldereta as mechado. While mechado is a form of caldereta and caldereta is a generic term for stews.
There are many ways to prepare stew and if you are like me who wants to save some time in the kitchen without sacrificing the flavor and tenderness of beef, then this recipe is for you!
Cooking Notes:
If using canned or frozen green peas, add this last once the beef is already tender but if adding green peas, add it halfway through the cooking process.
If you want to maintain the bright green color of the green peas, you can blanch it first and add it about halfway through the cooking process.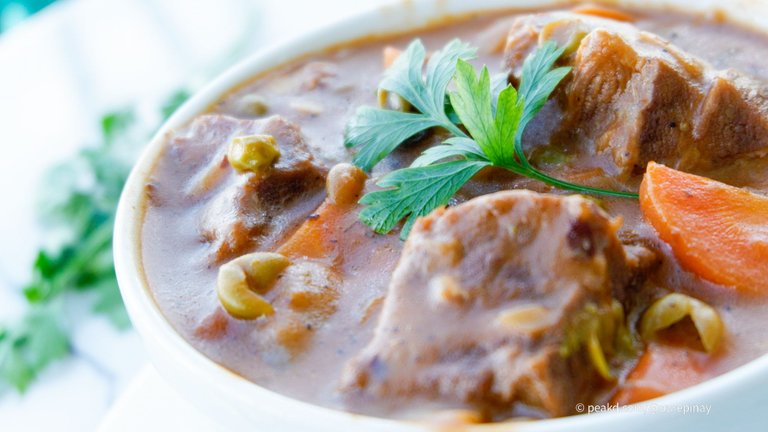 What cut of meat is best to buy for beef stew?
There is no better cut of beef for beef stew than chuck! For the greatest tender flavor, get a thick meaty part and chop it into chunks. Chuck roast is a harder cut of meat than sirloin or other parts of beef and it benefits greatly from pressure or slow cooking to produce a hearty beef stew!
Ingredients:
1 lb beef chuck
2 1/2 tablespoons olive oil
1 medium white onion (diced)
6 cloves garlic (chopped)
1/2 teaspoon cracked black pepper
½ teaspoon paprika
1 teaspoon each; dried rosemary, dried thyme, dried parsley
2 large bay leaves
1 cup cooked green peas (option to have raw green peas)
2 medium-size carrots (chopped)
2 tablespoons flour
1 beef broth cube
1 cup hot water for the broth cube and more for the sauce
1 tablespoon Worcester sauce
5 tablespoons tomato paste
¼ cup red wine
Preparation:
In a big pot, heat extra virgin olive oil over medium-high heat for about 30 seconds.
Add the beef, flour, onion, and garlic, stir about 10 to 15 minutes or until beef is well coated with flour and the onion is caramelized

Add red wine and stir for about two minutes.

Stir beef broth in a cup of hot water and add to the pot. Add all the dried herbs, spices, and Worcester sauce.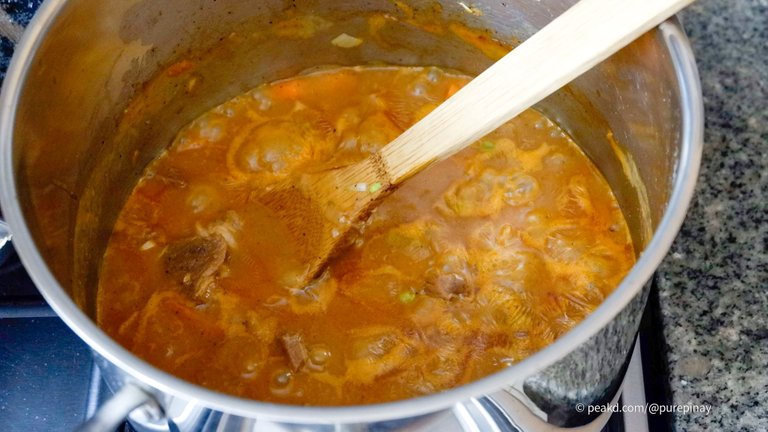 Add in the tomato paste, carrots, more water just enough to cover the beef, carrots, and stir thoroughly. Bring to a boil, and once it boils, immediately reduce the heat to low. Reduce heat to low and cook, uncovered, for 1 hour or until beef is tender, and gravy is thick but halfway through adding the green peas.

Garnish with fresh parsley (optional). Serve while hot.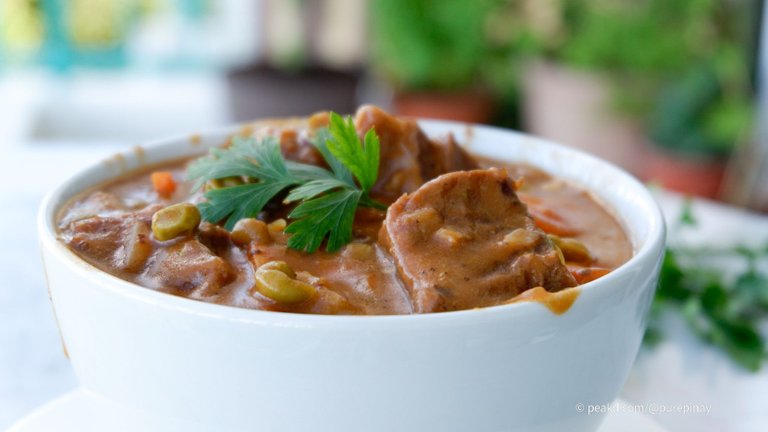 You might also want to try more of Purepinay's creations: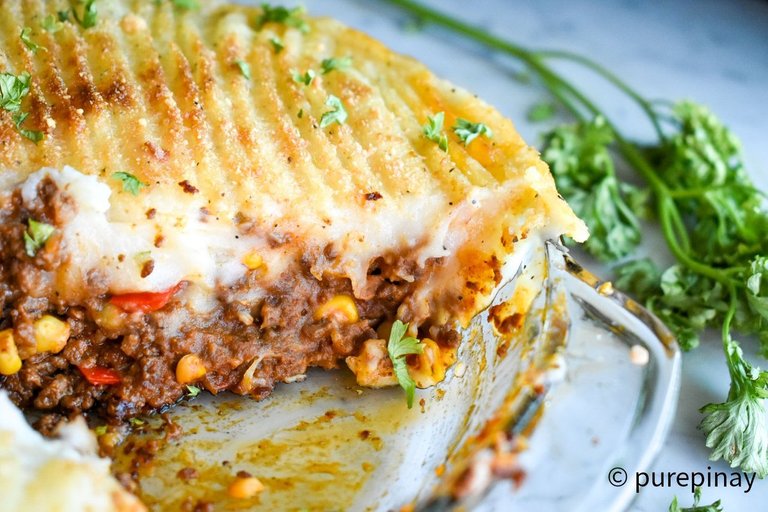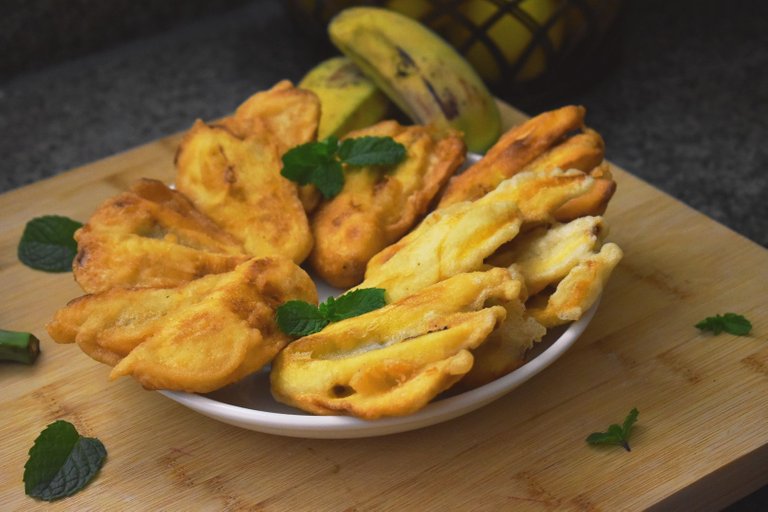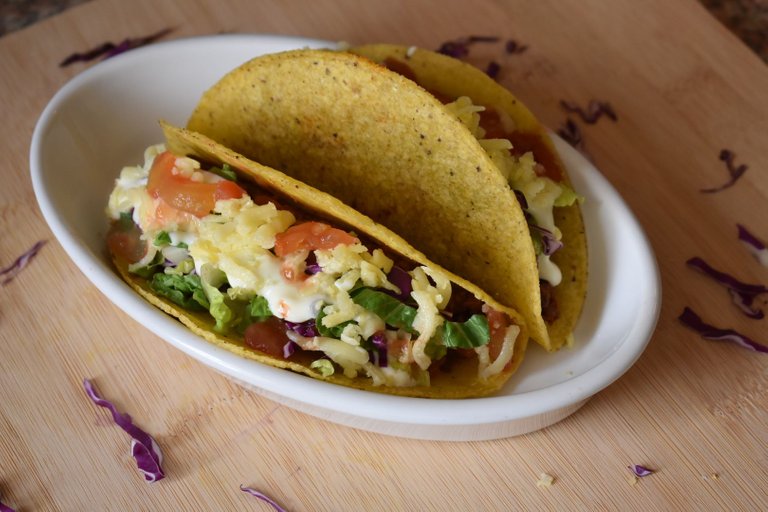 These tacos if not as good as what I've had or even better from my favorite Mexican restaurant yet, I enjoyed them at a fraction of the price in the...continue reading
Other Recipes:
Low-carb Ground Beef Wrap
Stewed Tomato Chickpea
Are you an inspiring writer, storyteller, amateur photographer, gamer, fitness enthusiast, or whatever talent you may have?


Join the social media platform that pays contributors who share their valuable content!
Sign up here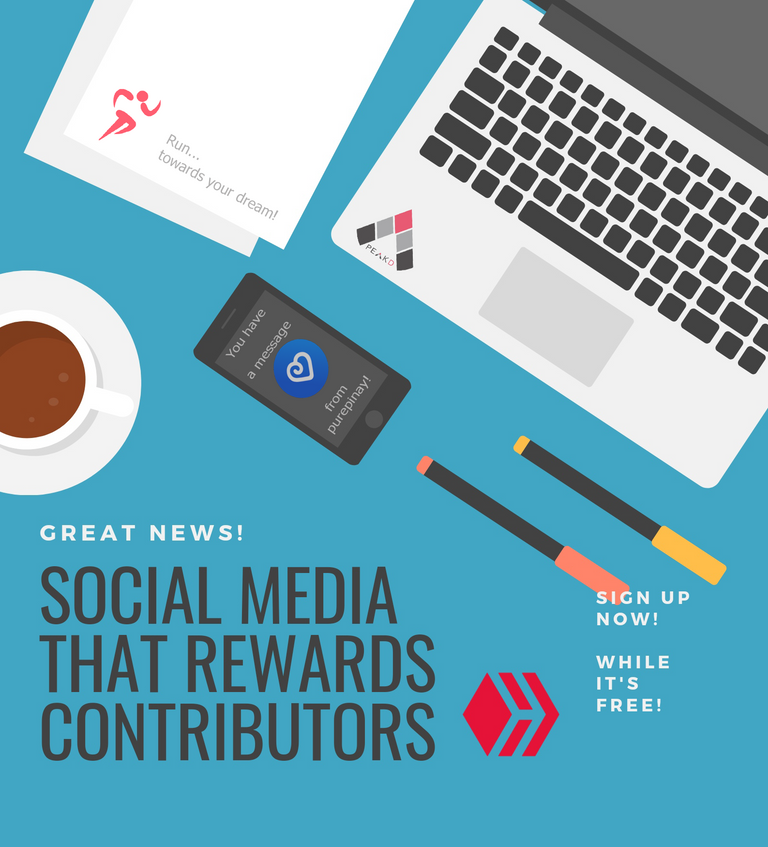 Make sure it shows "purepinay" as a referral account so I can get the VIP ticket that will possibly add you to the curation list and get your first hive reward coin from me!
If you need help in creating an account, feel free to send me a msg here.