---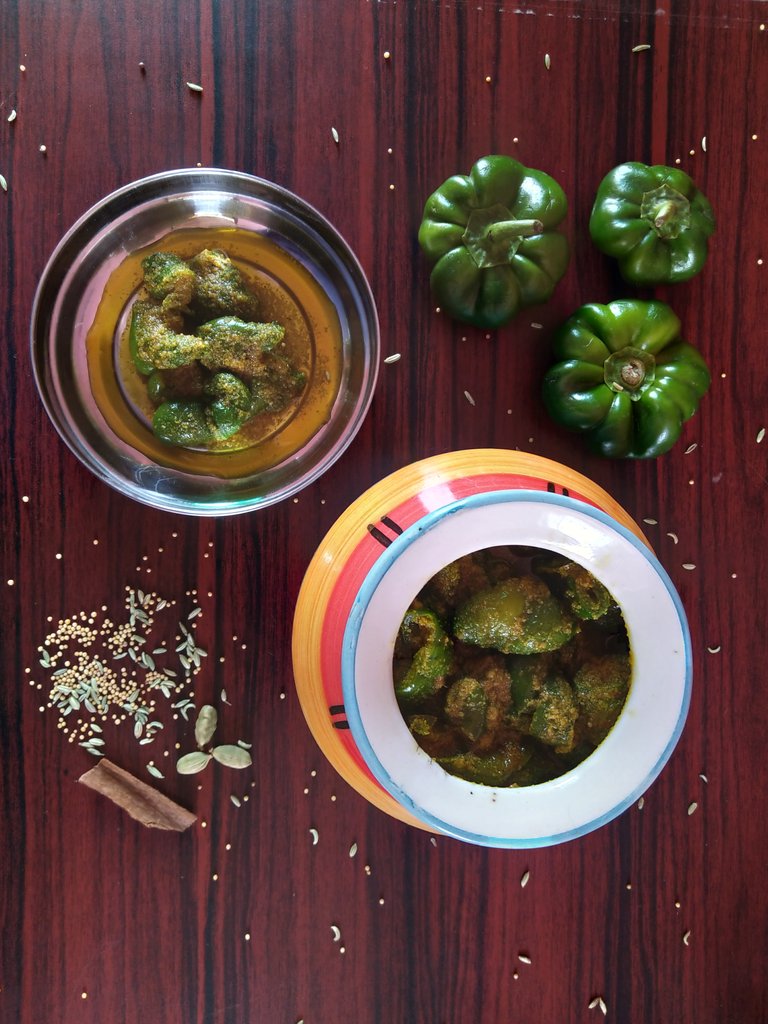 Read Time : 3mins
Words :
---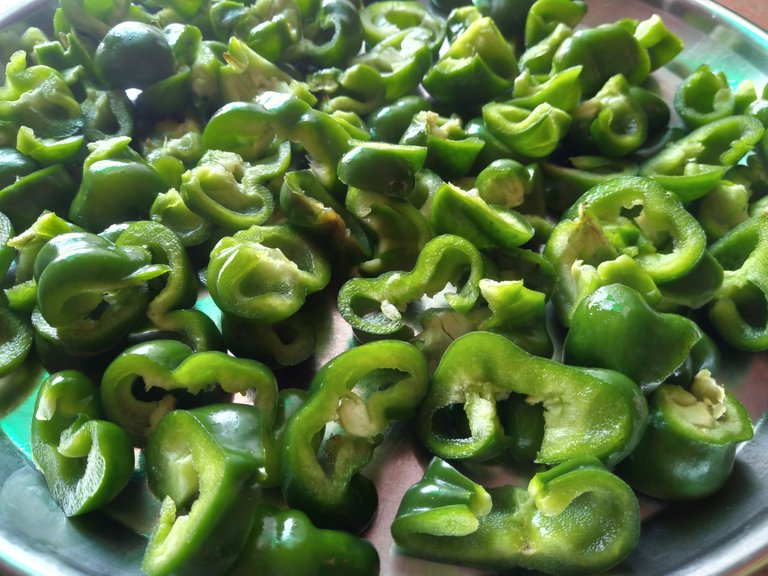 ---
| Ingredient | Quantity |
| --- | --- |
| Capsicum | 500gms |
| Mustard Oil | 150 ml |
| Mustard Powder | 3 tbsp |
| Fennel Powder | 2 tbsp |
| Asafoetida | a pinch |
| Salt | 2 tbsp |
| Garam masala | 1/2 tbsp |
---
Preparation time - 15 mins
Cooking time - 5 mins
---
Cut the washed capsicums in half inch long pieces and tranfer to a bowl. Then add salt to it, mix it well and cover it. Keep the container in sunlight for 5-6 hrs or overnight, so that it releases the water content.
---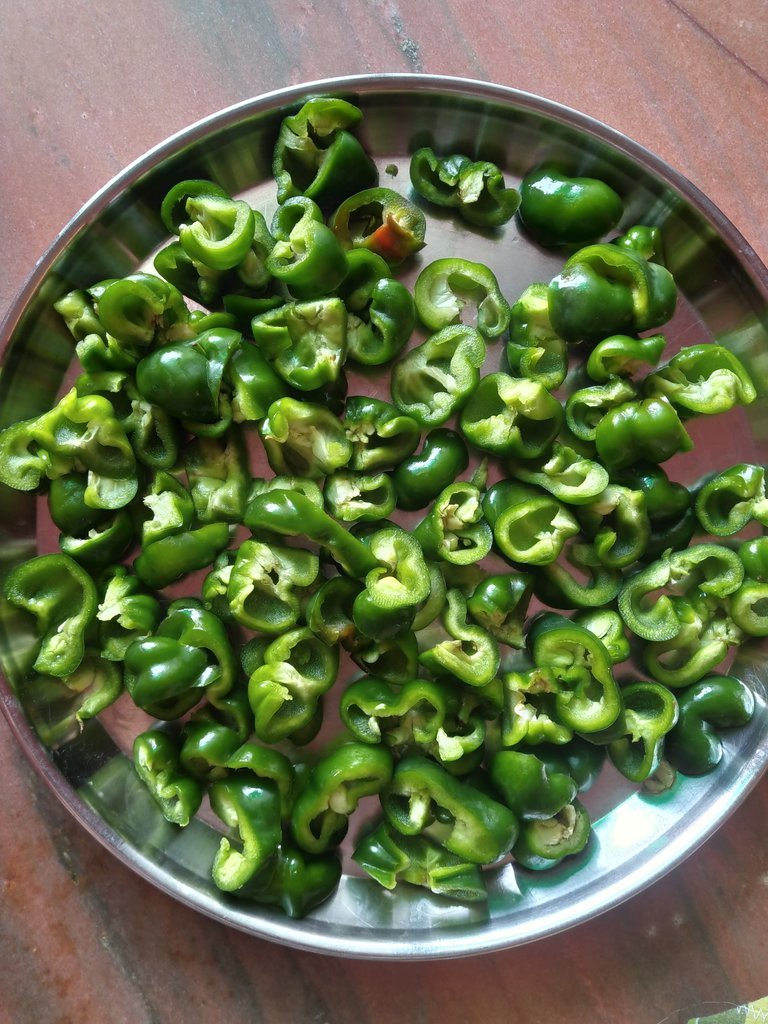 ---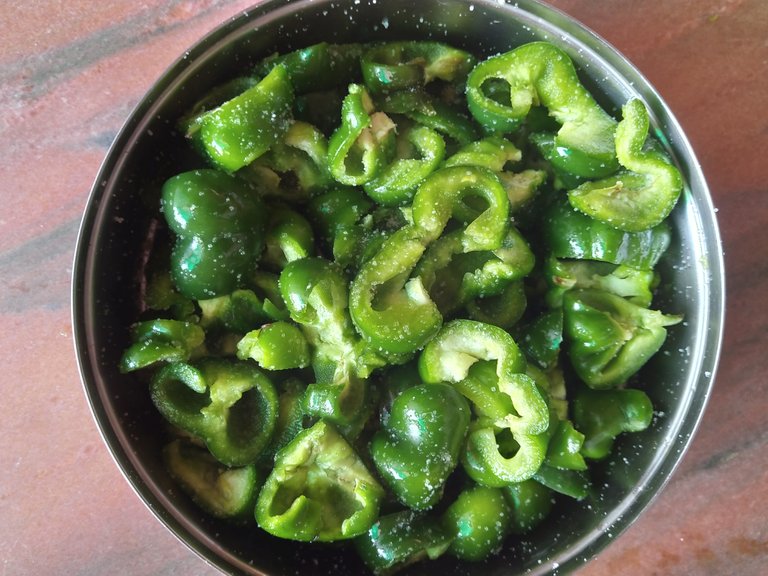 ---
After this process drain out the water that has been released. In this stage, if you prefer you can wash the capsicums otherwise just don't add salt anymore.
---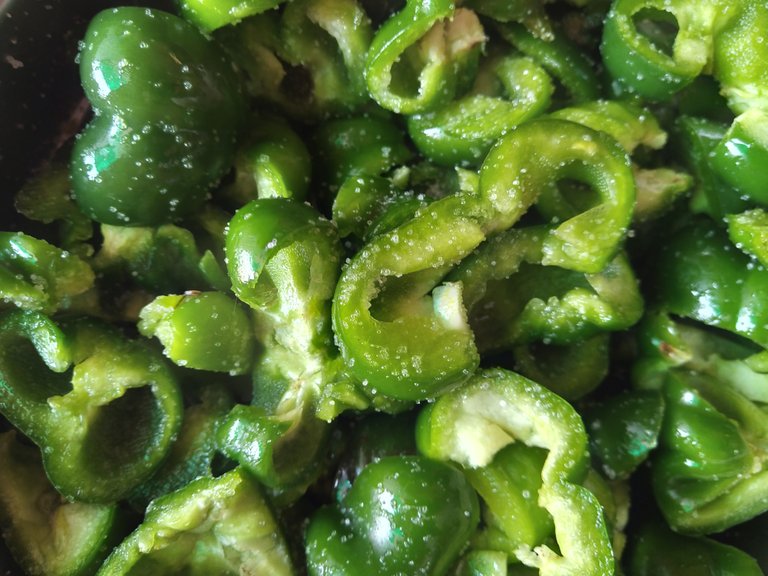 ---
Heat mustard oil in a pan to dial down the pungent smell/taste of it(but remember mustard oil is a must) . Once the oil is heated completely turn off the heat and keep aside for 1-2 mins and add asafoetida, mustard powder, fennel Powder, salt(if salted capsicums were washed otherwise skip), turmeric and garam masala. Lastly add the capsicums and mix it nicely so that the capsicums are well coated with the mixture. Let it cool.
---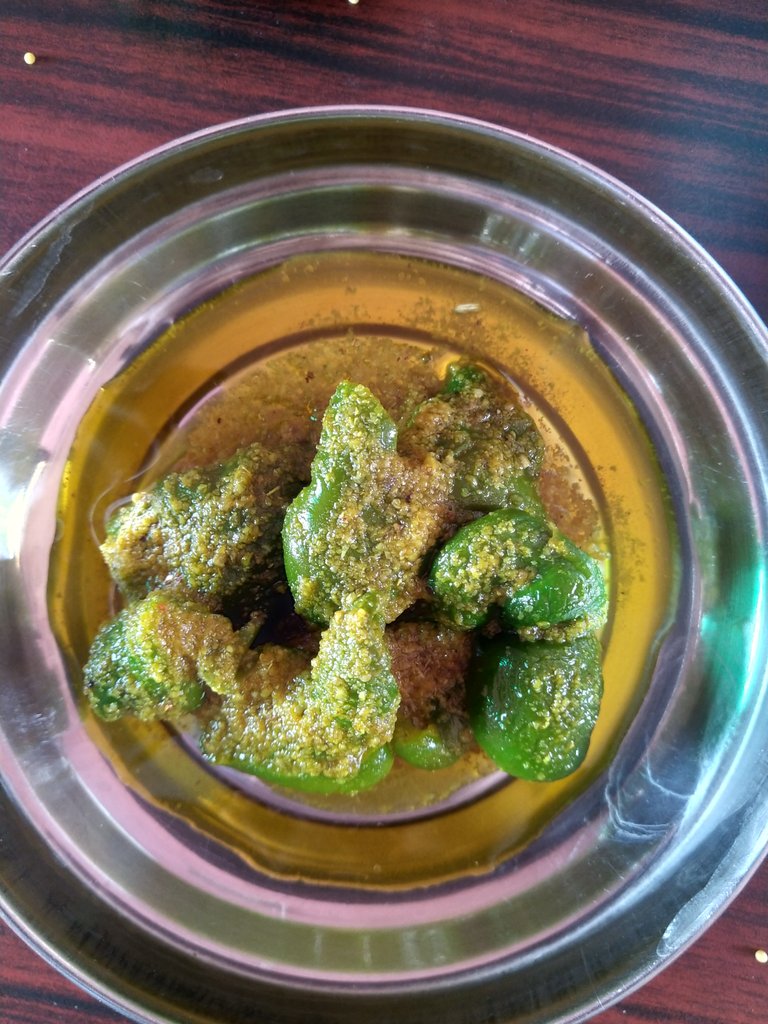 ---
Once it has cooled down, transfer it to a jar and after 3 days it's ready to it. Although if you like the crispy capsicum you can dive in right away.
---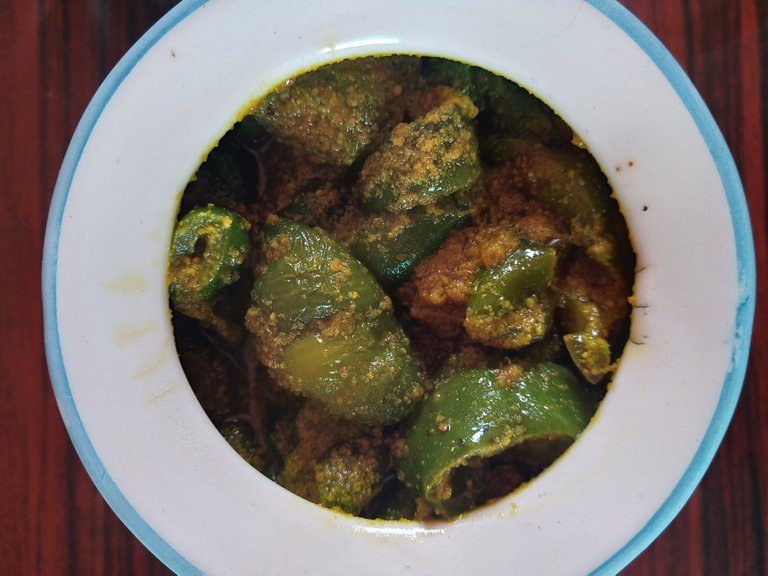 ---
Well in India we eat a lot of spicy food. If you are not a fan just dial down the spice contents by 40% and you are good to go.
---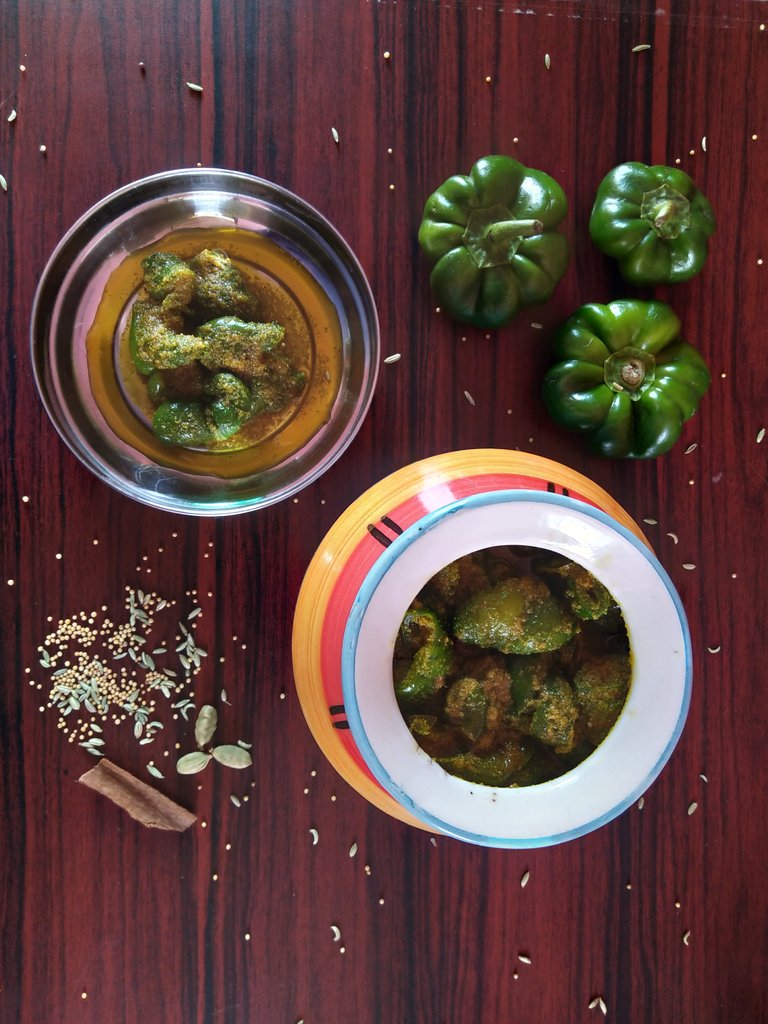 ---
If you have reached till here, please give it a try and do tell how it was.
---
---
Thank You For Reading
Be Safe - Be Healthy
Spead Love