I spent four days in Medan to have quality holiday with my little family. We stayed at Cambridge Hotel at S Parman street. During our time in Medan, we visit many restaurant and tasted their best cuisines. We visited Es Teler 77 at Manhanttan Mall on our first day in Medan. We had our lunch there. Es Teler plus durian cream is my favorite.
Having lunch at Es Teller 77 was perfect. My wife and children love their menus so much. Es Teller 77 is an Indonesian famous restaurant. We could find their branches everywhere in the country. We may find it at almost every mall in Indonesia.
Es Teler 77 was founded by Sukyanto Nugroho in 1982 in Jakarta. The recipe of special es teler was created by his mother in law, Murniati Widjaja. Now, the branch of Es Teler 77 not only found in Indonesia, but it has spread to Singapore, Malaysia and Australia.wikipedia. It's really a great culinary business now.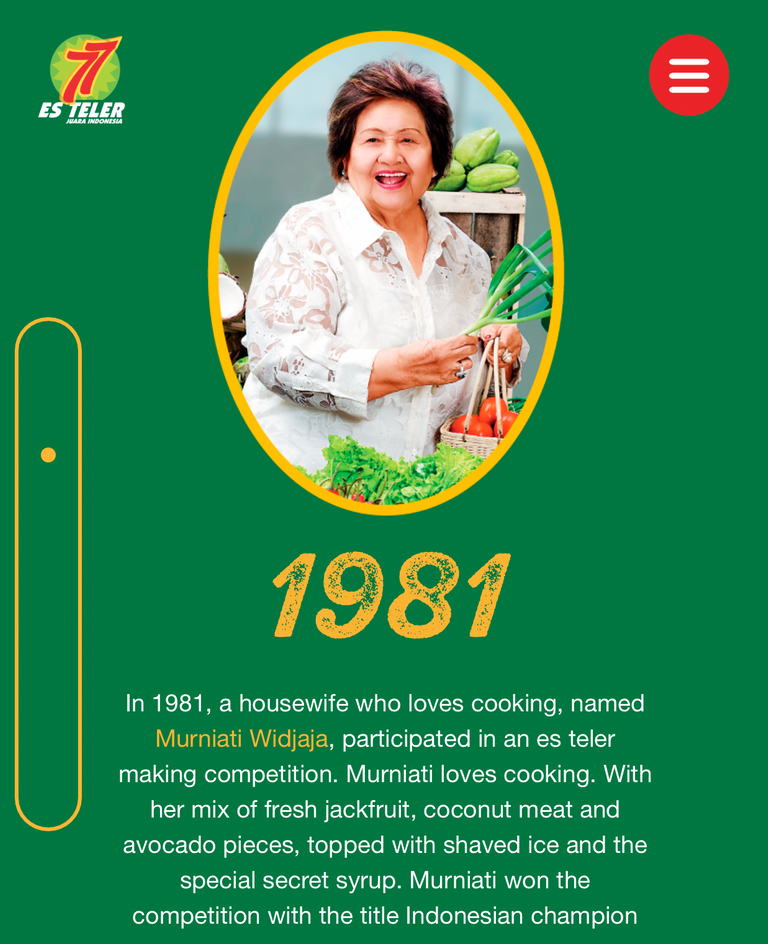 Source
The special menu is es teler, but they also serve fried rice, noodle, chicken rice with special condiment, and many more. When visiting the restaurant, Es Teler is a must ordered menu. The new varian of Es Teler is the durian topping.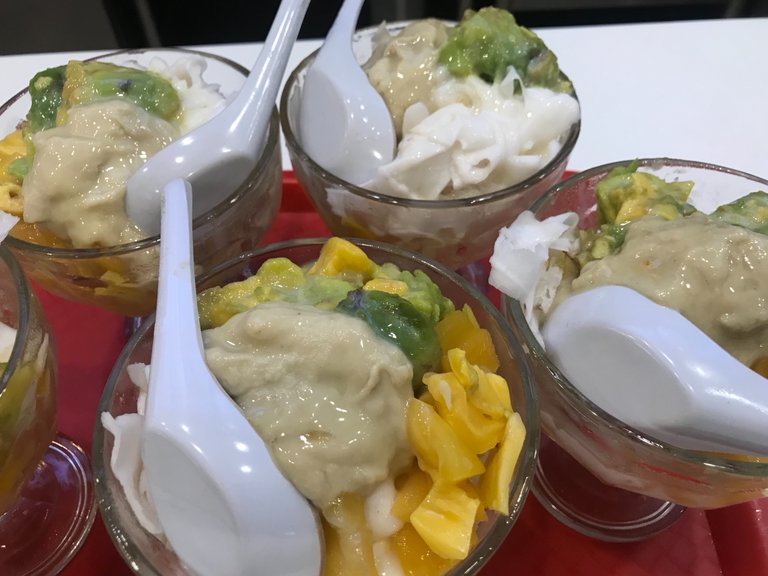 Let's see how they prepared our Es Teler. I captured some pictures when a waiter was preparing es teler for us.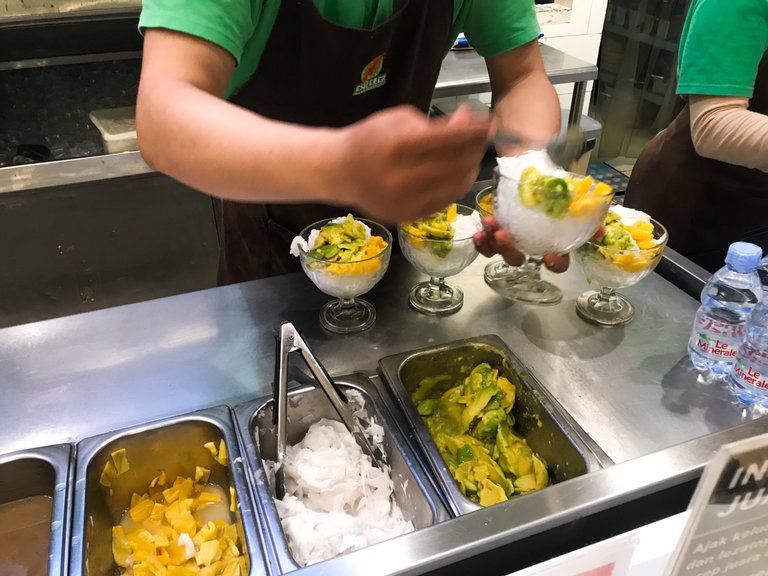 We ordered four cups of Es Teler. My son and I ordered "Nasi ayam bawang" while my wife and daughter ordered chicken noodle. Chicken noodle is another special dish of Es Teler 77.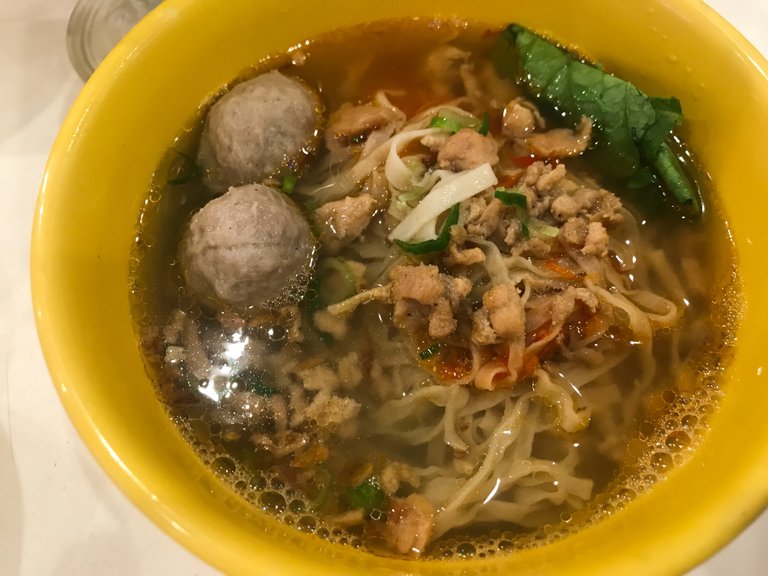 The chicken noodle is so delicious and tasty, especially the soup. Beside pieces of chicken, the noodle also completed by several meat balls. My wife and daughter really enjoyed eating the dish.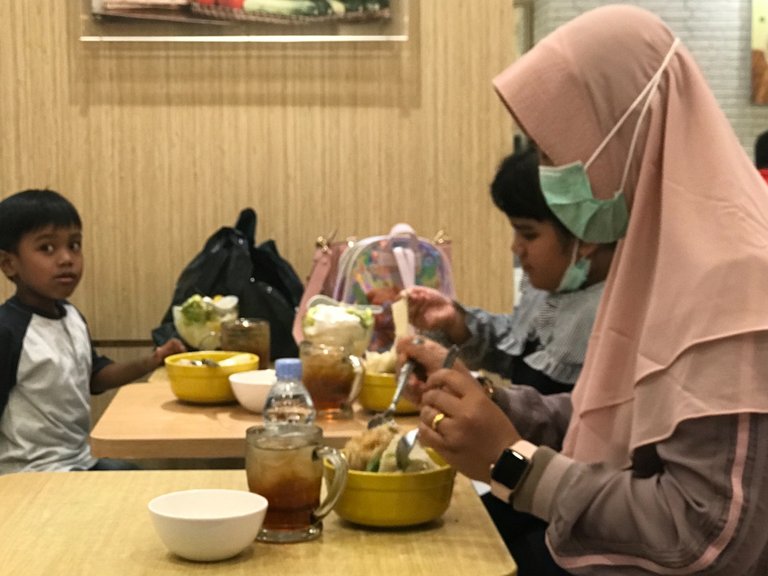 For sure, in the Covid-19 pandemic like todays, we should follow some health protocol by wearing mask, social distancing and hand washing with soap or hand sanitizer. Every restaurant apply the protocol and the guests should follow the rule. But, we may take off our mask while eating. The tables also arranged about 2 meters distance with others.
My son loved to eat chicken rice with onion condiment. He loves spicy food, but sure not too spicy. Too spicy food is not good for our stomach. It could induce gastritis or dyspepsia. The chicken rice of Es Teler 77 Restaurant is good, delicious and not too spicy.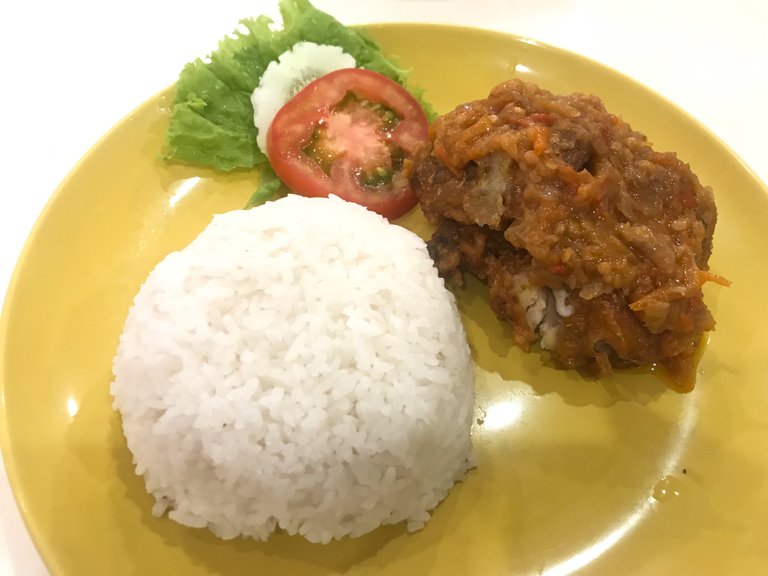 My son looked so enjoy to eat the dish. I also ate chicken rice with onion condiment. I think this menu is suitable for Asian, since Asian love spicy food. I am not sure if western people like spicy food. Some western friends of mine don't eat spicy food.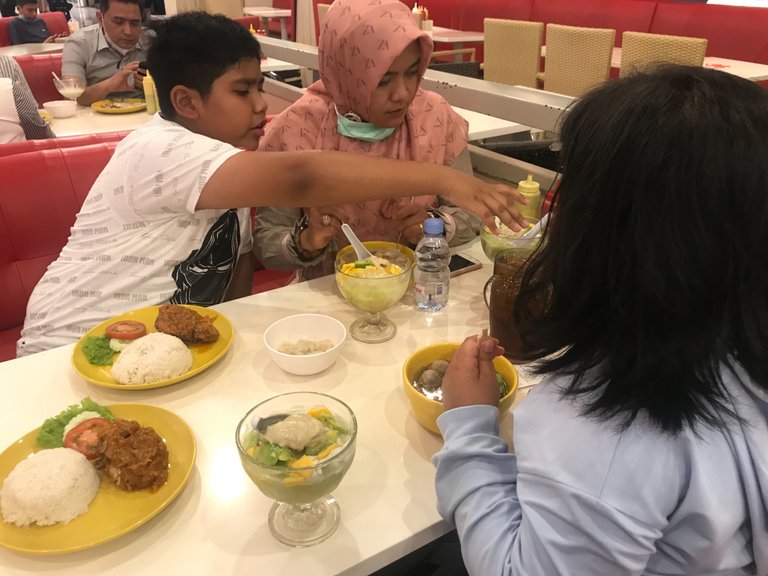 If you love to taste the dishes served by Es Teler 77 Restaurant, you may better to look at list of menu.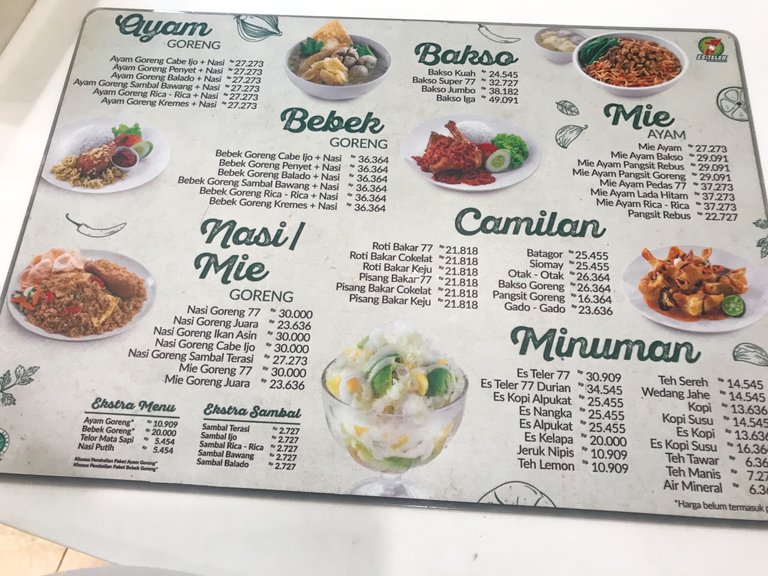 There are variety of menus. You may select what you like most, or just try something new for you. Unfortunately, when I visited the restaurant, duck rice was running out. I was about to eat duck rice with green chili condiment.
I spent IDR 400,000 for all the dished and drinks that time. It's a good price, it sums about $28 for all.
I highly recommend the restaurant for lunch or dinner. You may visit Es Teler 77 in your cities. As long as I know, Es Teler 77 has more than 100 branches throughout Indonesia.