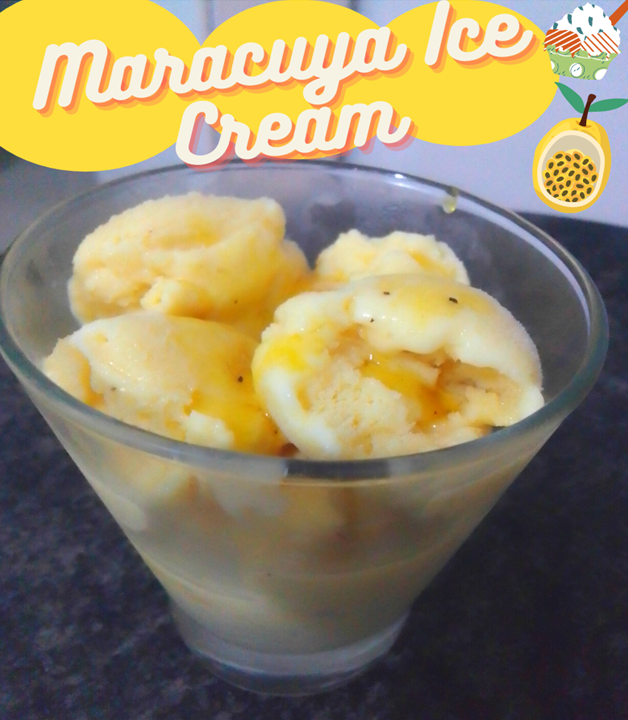 Hola queridos amigos Hivers 😊, en esta ocasión vengo a presentarles un delicioso helado de "maracuyá" o "Parchita" como le decimos en Venezuela, el cual siempre hago para compartir en familia y amigos. Es súper fácil de hacer y solo necesitas 3 ingredientes para este postre. Así que sin más nada que decir comencemos.
Hi dear friends Hivers 😊, this time I come to present you a delicious "passion fruit" ice cream or "Parchita" as we say in Venezuela, which I always make to share with family and friends. It is super easy to make and you only need 3 ingredients for this dessert. So without further ado, let's get started.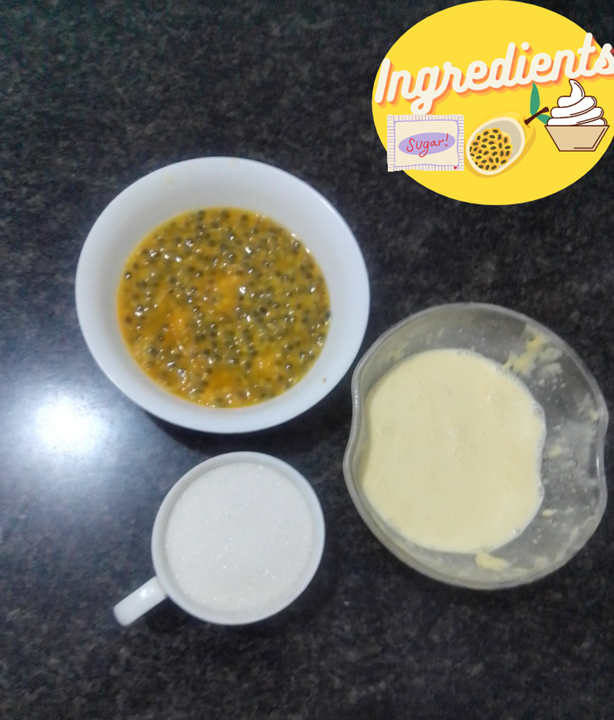 Ingredientes para el helado y el sirope ⚪️🟡 ⚪️:
3 parchitas o maracuyás (la pulpa).
1 ½ taza de azúcar
1 lata de crema de leche (300 gr)
Ingredients for the ice cream and syrup ⚪️ 🟡 ⚪️:
3 parchita or maracuya (the pulp).
1 ½ cup sugar.
1 can of milk cream (300 gr).

Preparación del helado 🍨
1- Primero con ayuda de una licuadora, procesaremos el jugo del maracuyá. Luego colaremos el jugo de parchita, para que nos queden los trozos de semilla en él. No se nos olvide separar en 2 tazas, la mitad del jugo para el helado y la otra para el sirope.
Preparation of the ice cream 🍨.
1- First, with the help of a blender, process the passion fruit juice. Then we will strain the parchita juice, so that we have the pieces of seed in it. Do not forget to separate into 2 cups, half of the juice for the ice cream and the other for the syrup.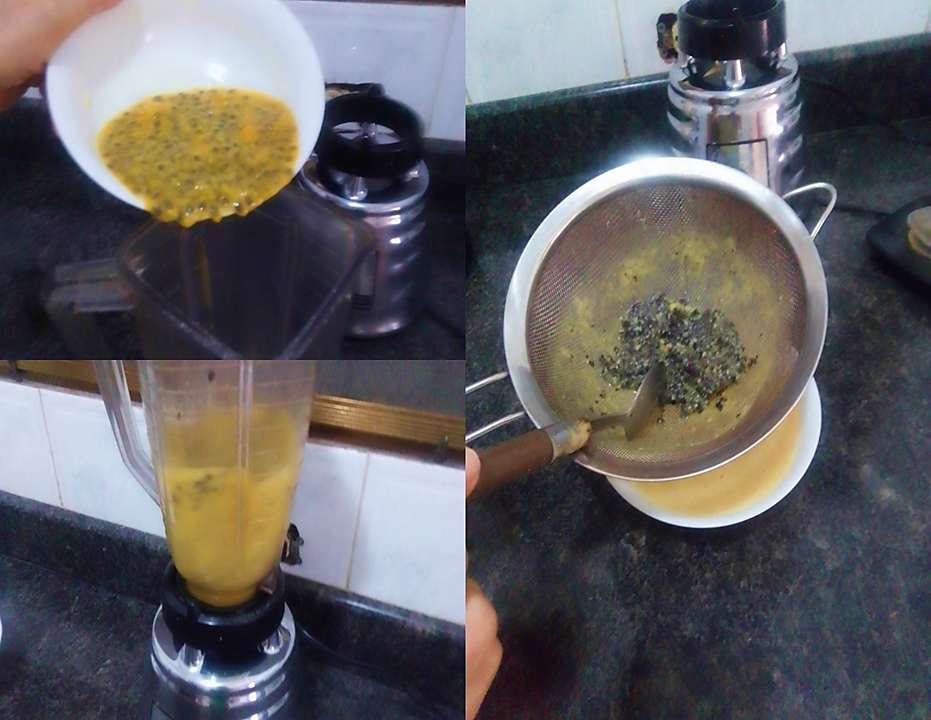 2- Colocaremos la crema de leche en un envase para batir mezclas, luego con ayuda de un batidor eléctrico o manual batiremos la crema de leche hasta que espese un poco.
2- Place the milk cream in a mixing bowl, then with the help of an electric or manual whisk, whip the milk cream until it thickens a little.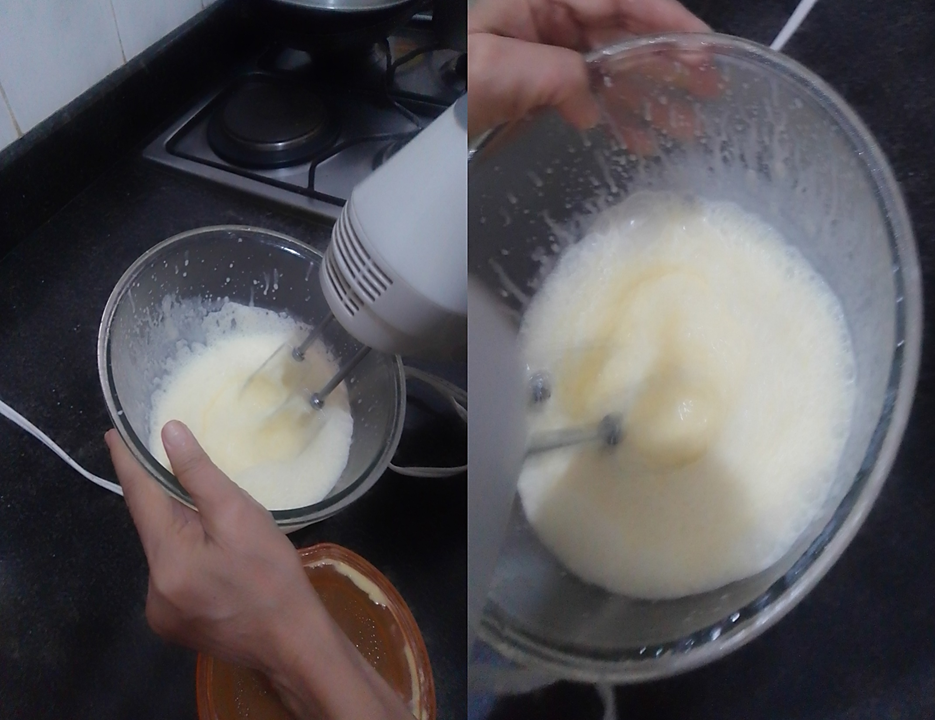 3- Luego agregaremos a la crema de leche una taza de azúcar y otra de jugo de maracuyá. Mezclamos un rato con el batidor, hasta que mezcla quede homogénea.
3- Then add a cup of sugar and a cup of parchita juice to the milk cream. Mix for a while with the whisk, until the mixture is homogeneous.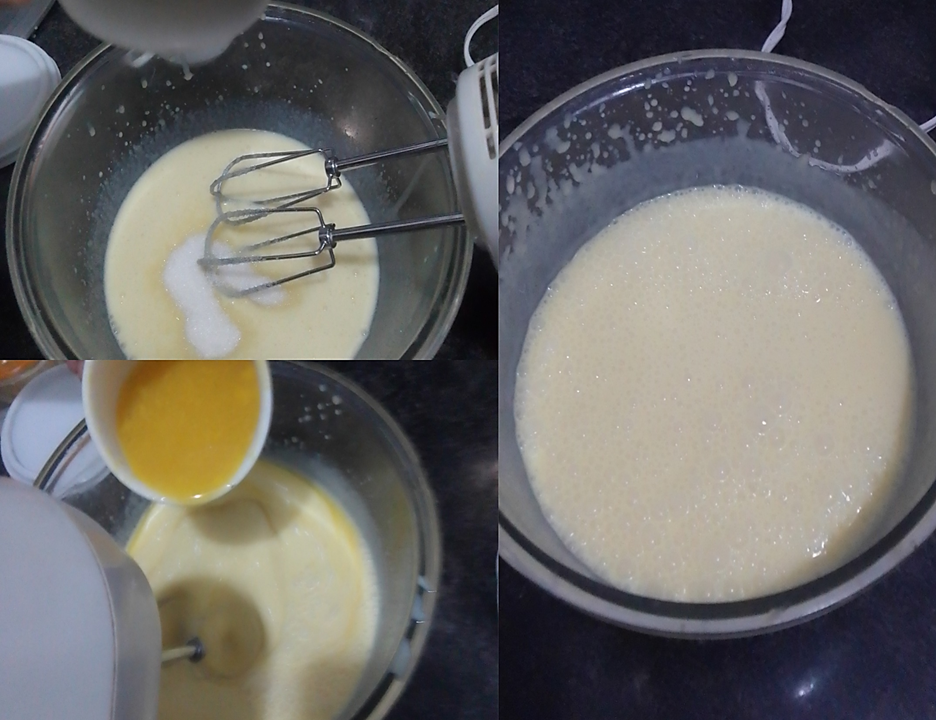 4- Colocamos luego la mezcla del helado en un recipiente y dejamos congelar aproximadamente 5 horas o hasta que el helado esté listo.
4- Place the ice cream mixture in a container and freeze for approximately 5 hours or until the ice cream is ready.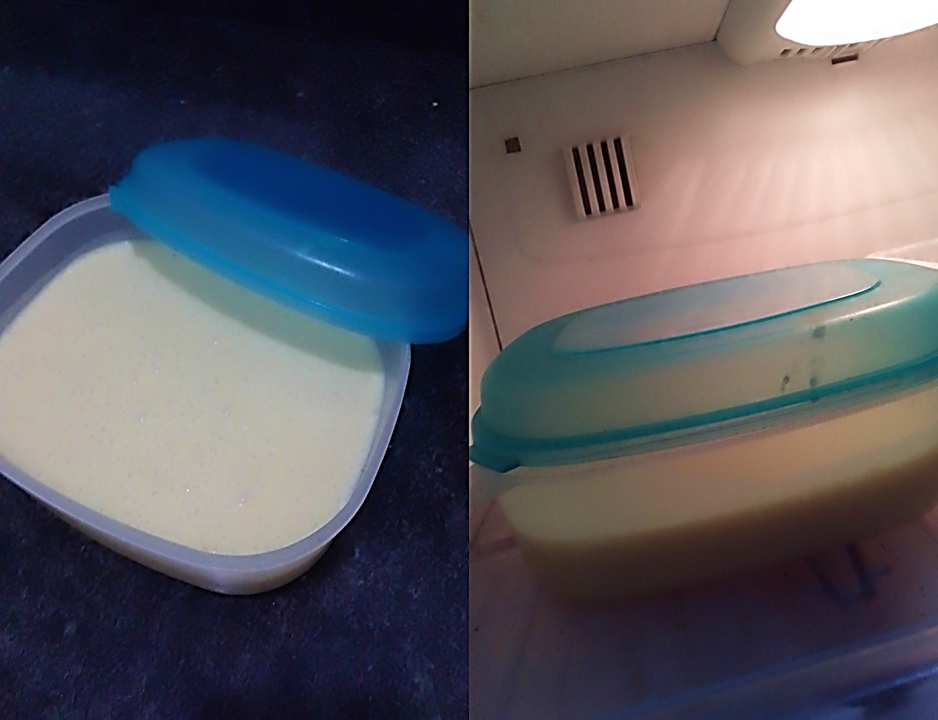 Preparación del sirope 💛
1- Colocamos en un olla pequeña la ½ taza de azúcar y 1 taza de jugo de maracuyá , y mezclamos hasta que se disuelva el azúcar.
Preparation of the syrup 💛
1- Place ½ cup of sugar and 1 cup of maracuyá juice in a small saucepan and mix until the sugar dissolves.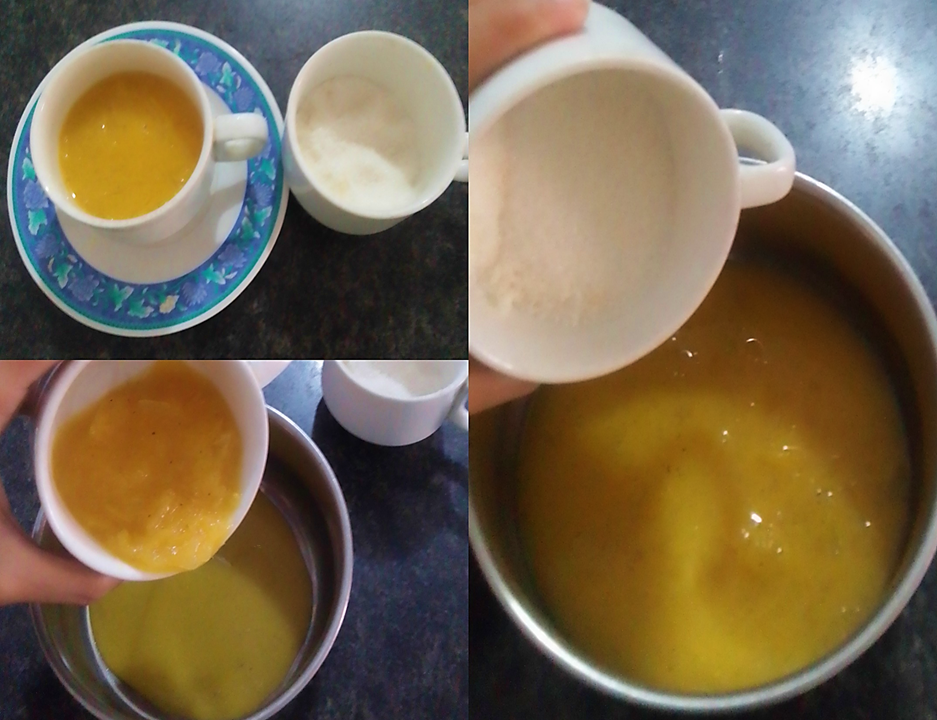 2- luego se coloca al fuego la mezcla de maracuyá y azúcar. Debemos cocinarlo a fuego lento, y estar constantemente revolviendo, por aproximadamente 8 a 10 minutos hasta que la mezcla tenga una apariencia un poco más espesa, como se observa en la imagen. Dejar reposar hasta que enfrié.
2- then put the mixture of maracuyá and sugar on the fire. Cook over low heat, stirring constantly, for approximately 8 to 10 minutes until the mixture has a slightly thicker appearance, as shown in the picture. Let it rest until it cools down.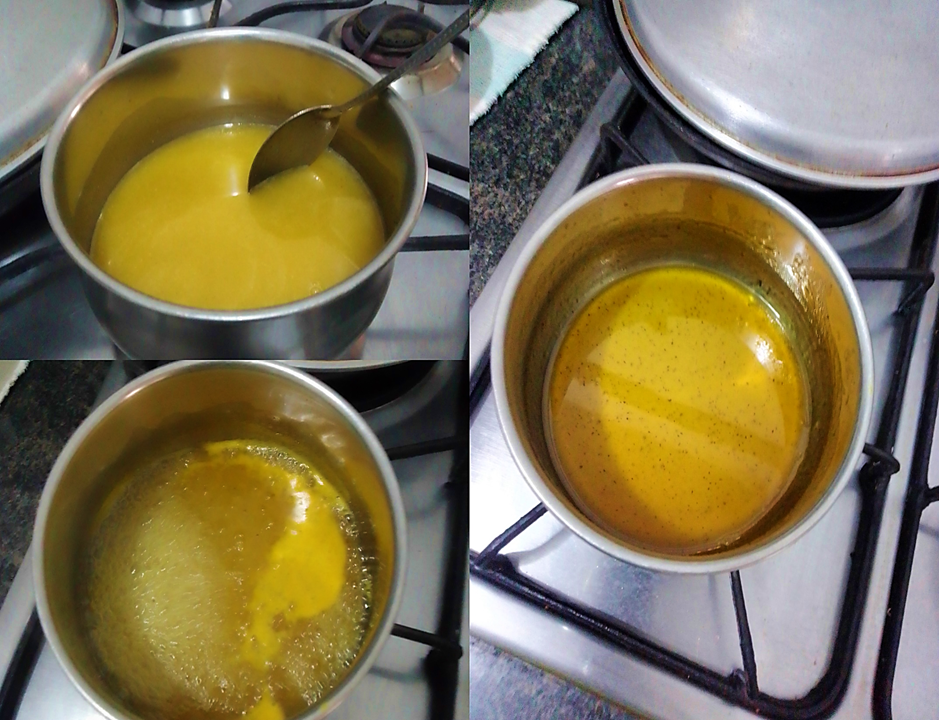 El gran final 💃
Luego que el helado este completamente congelado y el sirope este frio, procedemos a servir. Colocamos el helado en nuestro recipiente favorito y luego le vamos agregando este delicioso sirope y ¡Listo! Tenemos nuestro delicioso y cremoso helado de maracuyá con tan solo 3 ingredientes.
The grand finale 💃
After the ice cream is completely frozen and the syrup is cold, we proceed to serve. We place the ice cream in our favorite container and then we add this delicious syrup and that's it! We have our delicious and creamy maracuya ice cream with only 3 ingredients.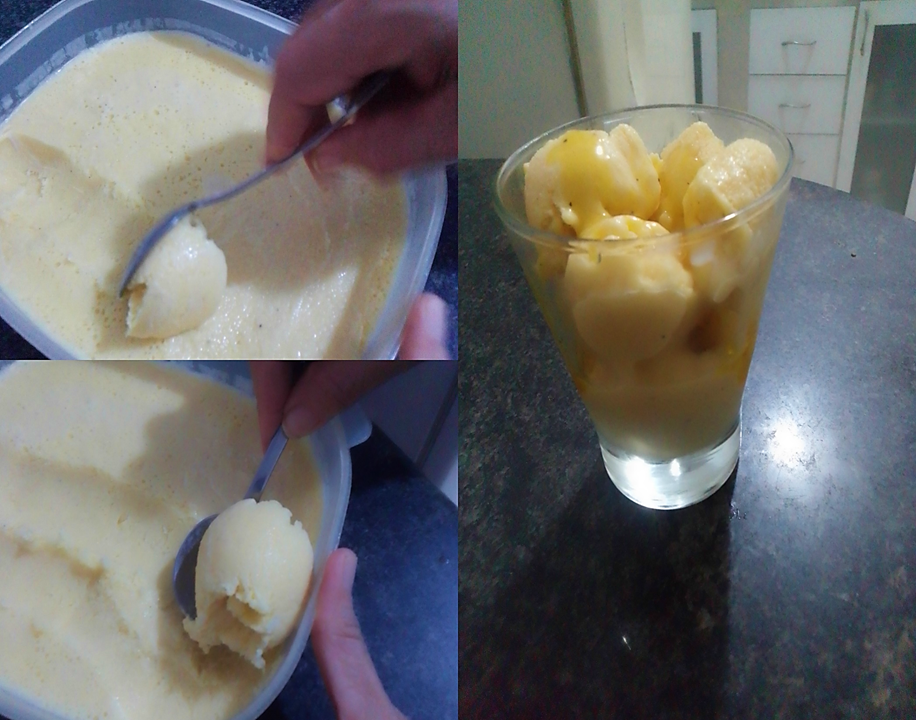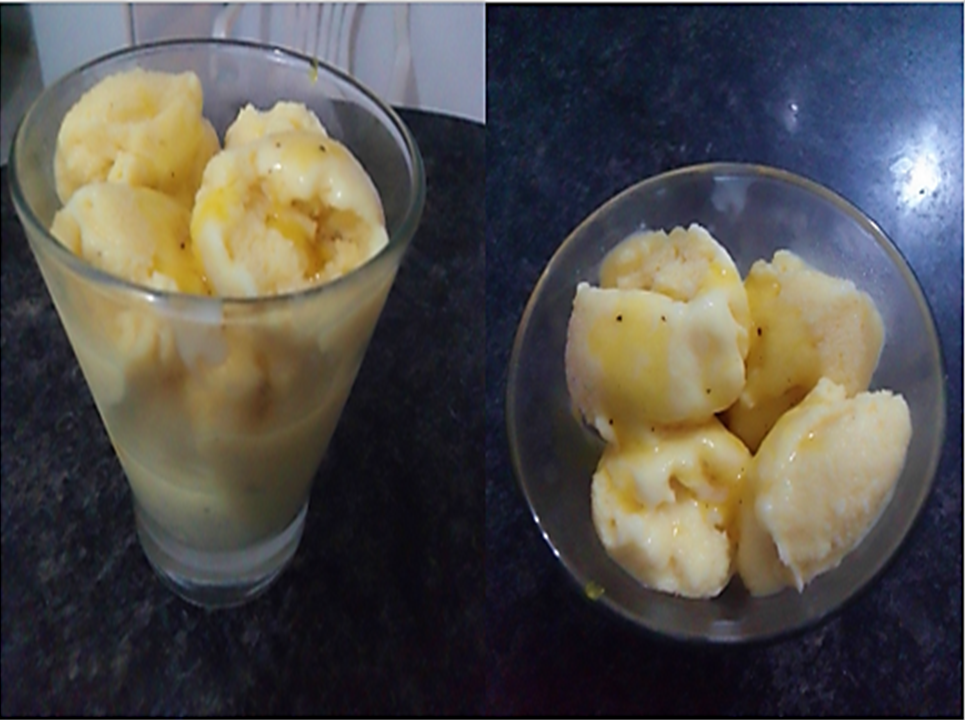 Espero que les haya gustado esta deliciosa receta fácil y deliciosa, me despido de ustedes y nos vemos en otra ocasión. Byee👋😊
I hope you liked this delicious and easy recipe, I bid you farewell and see you another time. Byee👋😊



Autor: @ross92
Dispositivos utilizados/ Devices used
Telefono inteligente LOGIC L61/ LOGIC L61 Smartphone

Recursos utilizados/ Resources used
Aplicación Canvas/ Canvas app
Aplicación Incollage/ Incollage application