This lockdown is getting me all bored and I try to fight my boredom in the kitchen. Yesterday I made some cheese and sausage rolls with a new dough recipe I got from a friend.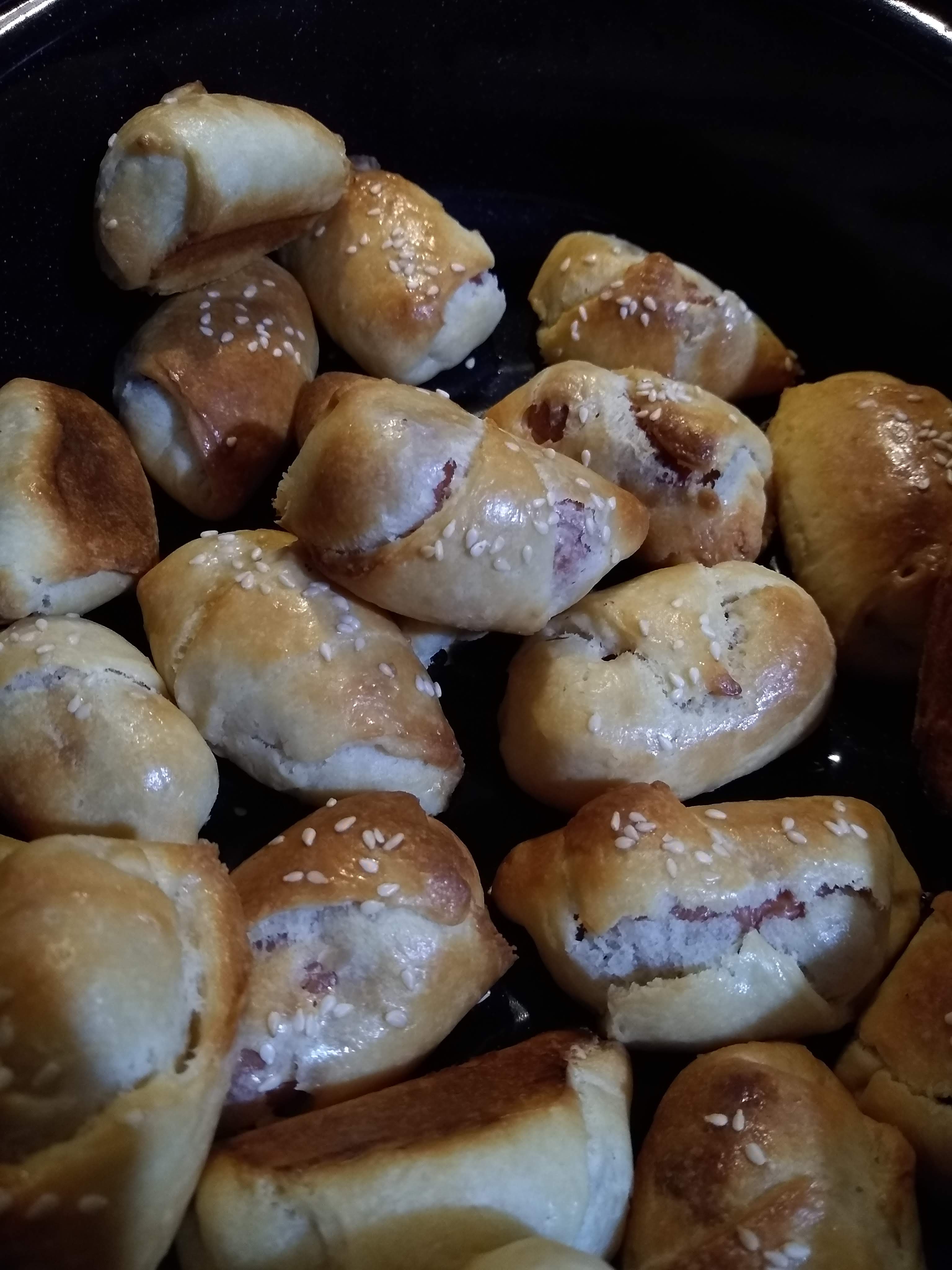 Ingredients:
3 eggs
3 packets of dry yeast (27 gr in total)
1 yoghurt (200 gr)
2 cups of milk (400 ml)
1 cup of vegetable oil (200 ml)
1 teaspoon of salt
1 teaspoon of sugar
That got me 3 big baking trays of mini rolls, approximately 150 pieces.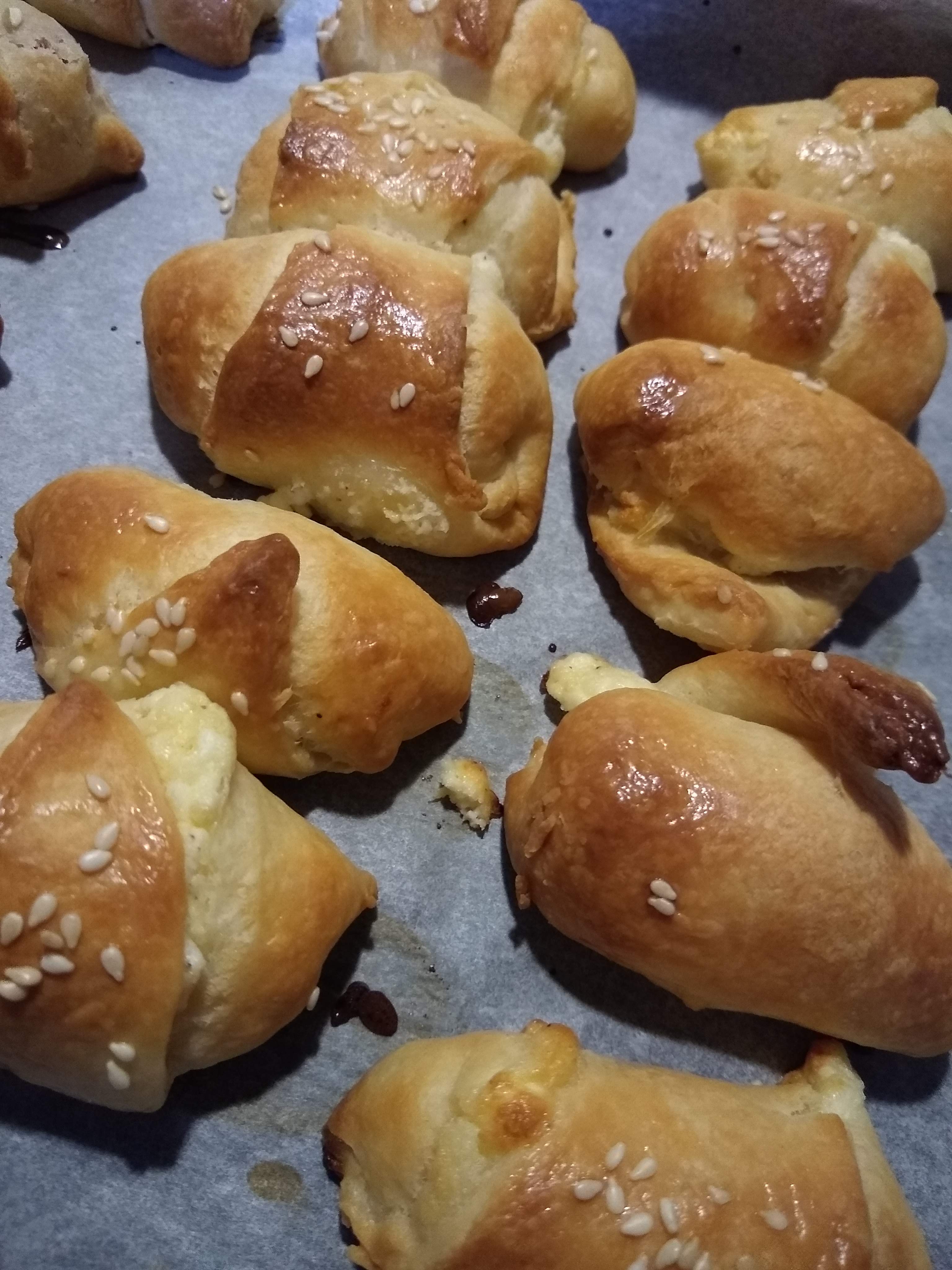 I made a nice soft dough and wrapped my rolls, wetted them with some condensed milk on the top, sprinkled some sesame seeds and baked in a 200° C oven until they got a pretty golden color.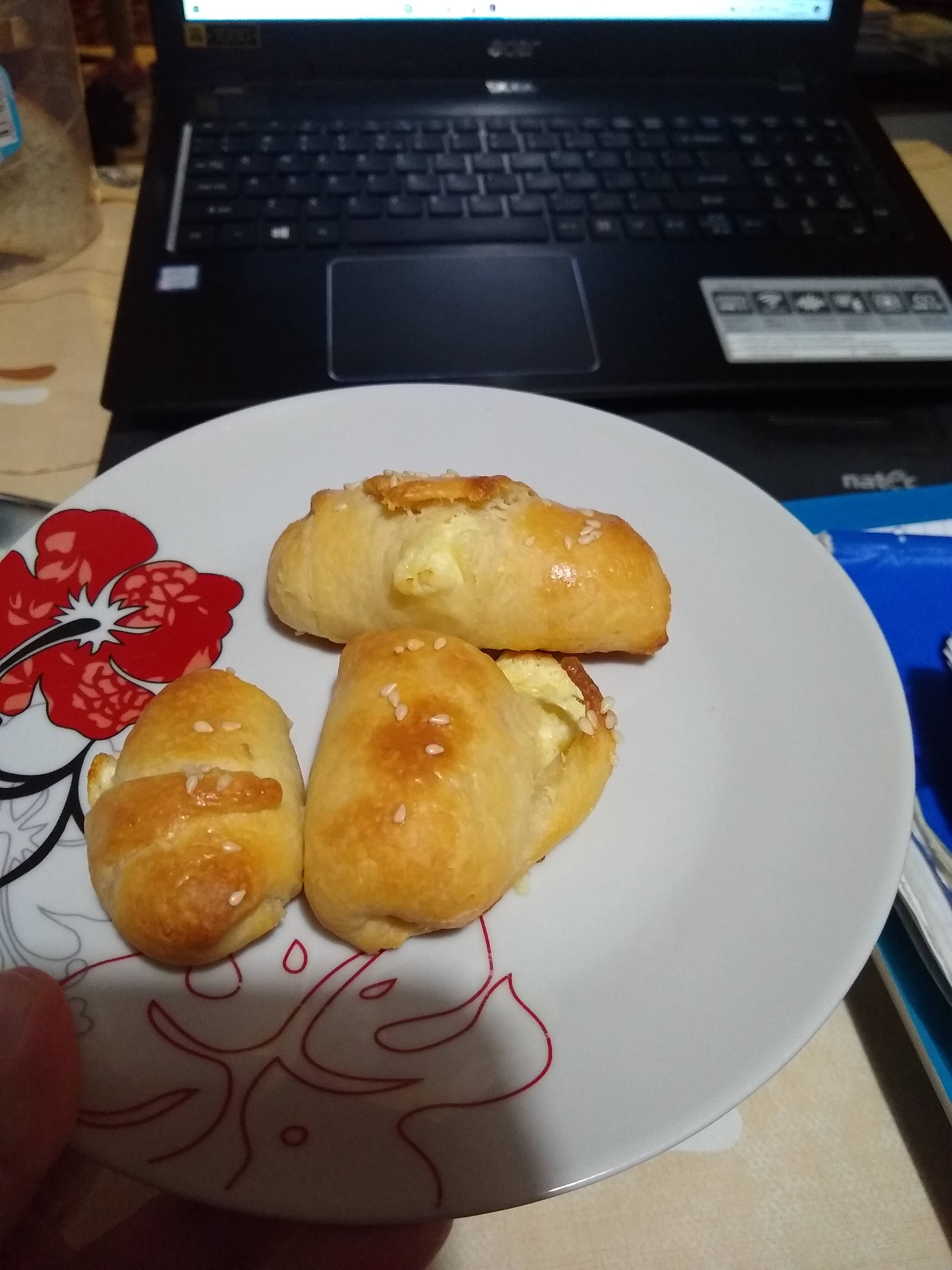 They were a great snack to munch on during my video lessons...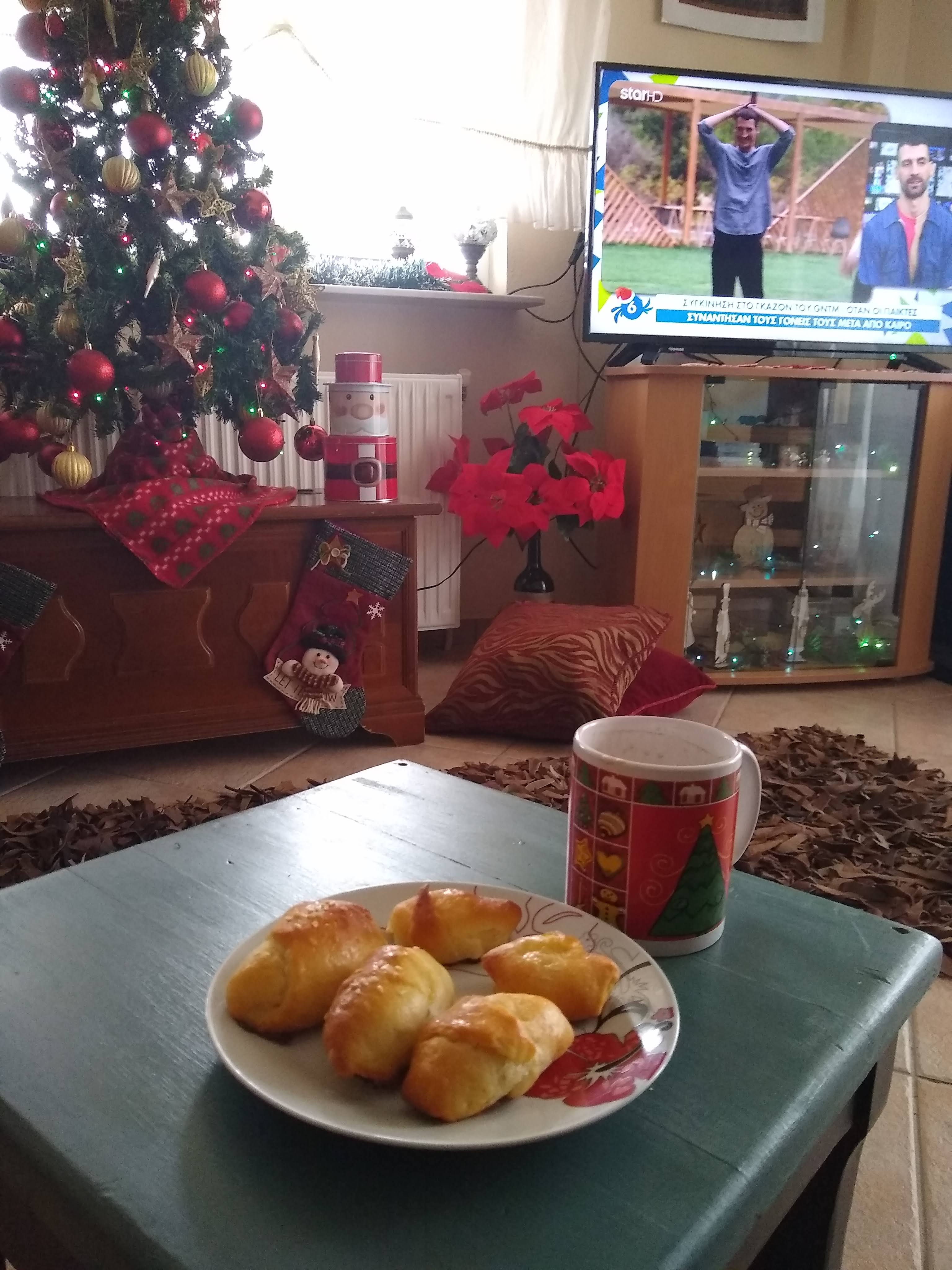 And they also made a good couple with my morning cup of cocoa milk!
---

---
Original content by @ruth-girl - 2020 - All rights reserved
Originally posted on HIVE, also shared on my Steemit blog