Delicious green cherry candy.
Delicioso dulce de cereza verde.

Hello reader friends today I will be presenting a delicious and very appetizing green cherry candy, I love to make food, crafts, sweets and desserts and as you know I love to draw. Well today I wanted to invent a little and since it's the weekend I wanted to enjoy a delicious candy. And by chance of life a neighbor gave me some green cherries that she brought from the town where her family lives and I am honest I had never put me to make this candy because green cherries are very citrusy and have a lot of sugar. But this time I got active and left the fear if I water it I will only lose sugar and cherry but if I do not take the risk I will never learn if the green cherry candy is good or not.
Hola amigos lectores el día de hoy le estaré presentando un delicioso y muy apetecible dulce de cereza verde, me encanta hacer comida, manualidades, dulces y postres y como saben me encanta dibujar. Pues hoy quise inventar un poco y como es fin de semana disfrutar de un rico dulce. Y por casualidad de la vida una vecina me regaló unas cerezas verdes que le trajeron del pueblo donde vive su familia y le soy sincera nunca me había puesto hacer este dulce ya que las cerezas verdes son muy cítricas y llevan bastante azúcar. Pero en esta ocasión me active y dejé el miedo si la riego solo perderé azúcar y cereza pero si no me arriesgo nunca aprenderé si me queda bien o no el dulce de cereza verde.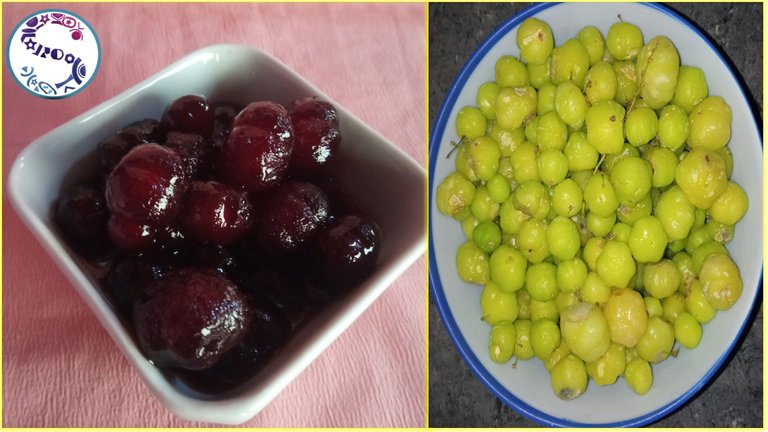 The ingredients I used were the following: sugar, water and cherries. With only these ingredients you can treat your family or a friend who comes to your home with something quite delicious.
Los ingredientes que utilice fueron los siguientes: azúcar, agua y las cerezas, solo con estos ingredientes se pueden dar un gusto en familia o alguna amistad que llegue a casa se le puede ofrecer algo bastante delicioso.


Do not miss the step by step that I will give to obtain a sweet like this. Stay until the end and give me your appreciation, it is rewarding to know the opinion of others in order to have a view beyond my eyes.
No te pierdas el paso a paso que daré para obtener un dulce como este. Quédate hasta el final y dame tu apreciación, es gratificante saber la opinión de los demás para poder tener una vista más allá de mis ojos.

The first thing I set out to do was to take the cherries and clean them, making sure they were very neat when placing them in the pot where the cooking of the delicious candy would begin.
Lo primero que me dispuse hacer fue agarrar las cerezas y limpiarlas, quedando muy pulcras a la hora de colocar en la olla donde se comenzará la cocción del rico dulce.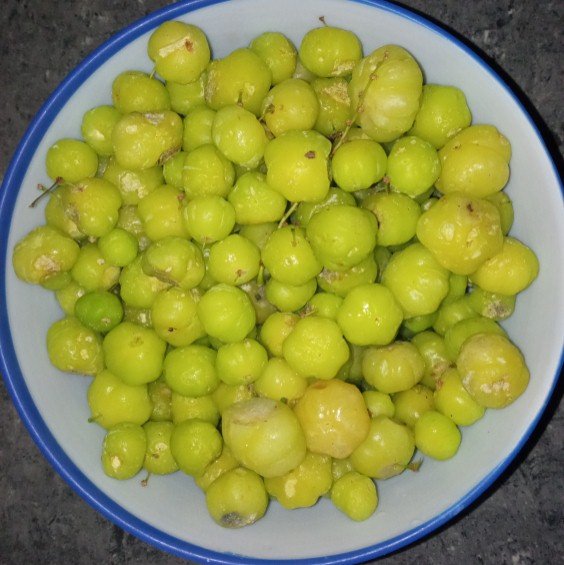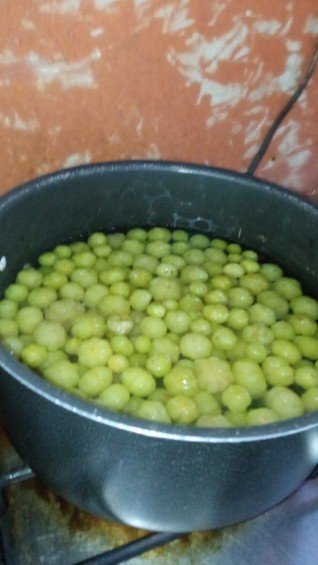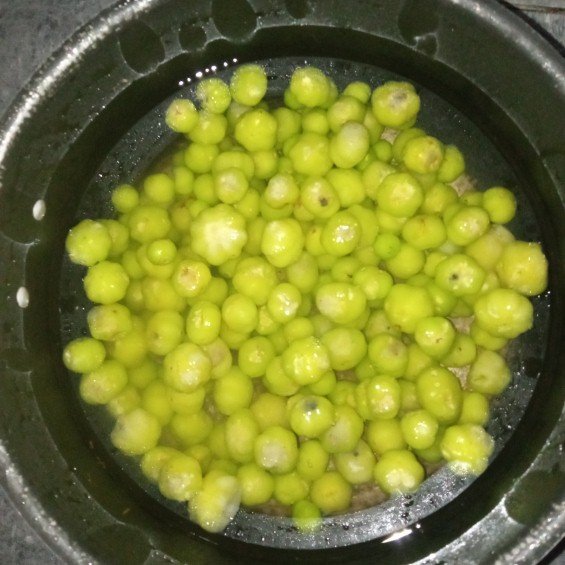 Once in the stove and with a fairly low fire, add a little white sugar, in my case I used 600 grams of sugar. It will always depend on the quantity of cherries.
Ya en la estufa y con fuego bastante lento se procede a colocar un poco de azúcar blanca, en mi caso utilice 600gr de azúcar. Siempre va a depender por la cantidad de cerezas que sean.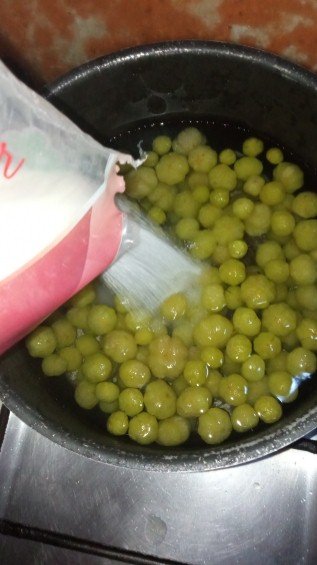 Then stir the water containing the cherries with the sugar and mix well, leave over low heat so that this sweet begins to boil and turn quite golden.
Luego se revuelve el agua donde están las cerezas con el azúcar y se mezclan bien, dejamos a fuego lento para que este dulce comience a hervir y a ponerse bastante dorado.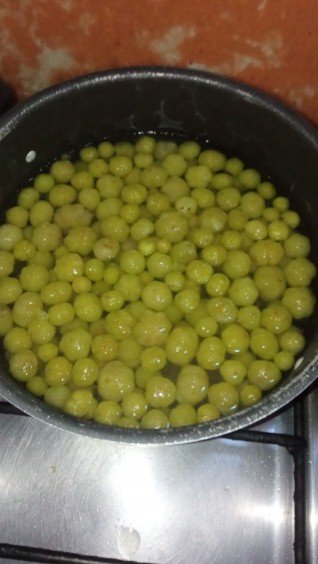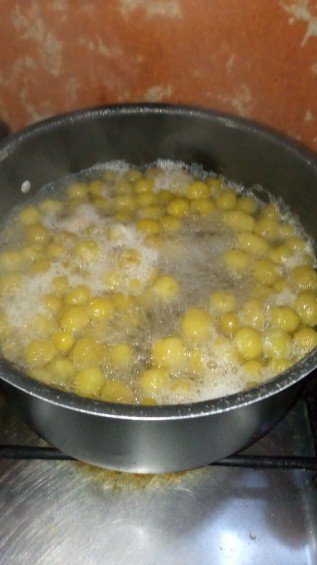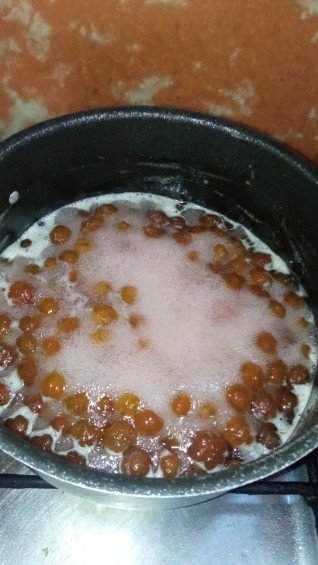 Let it cook for a while and cover the pot until the cherry begins to gain a fairly brown color.
Dejamos un rato cocinando y tapamos la olla hasta que la cereza comience a ganar un color bastante marrón.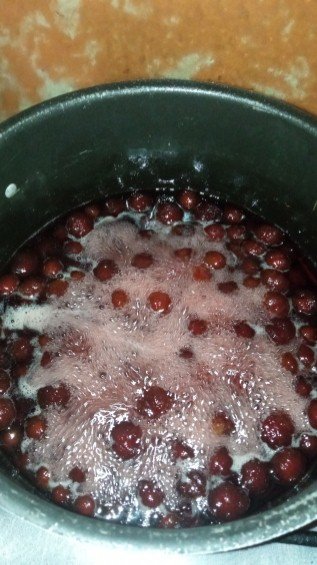 Let it boil again until it is at the boiling point, this is how it should look when it is ready with lots of bubbles on the top of the pot.
Se deja nuevamente hervir hasta estar al punto de cocción, así debe verse al estar listo con muchas burbujas en la parte de arriba de la olla.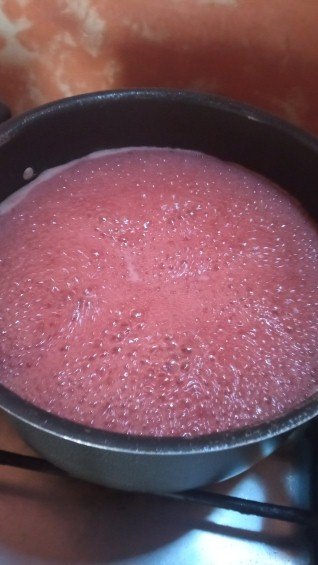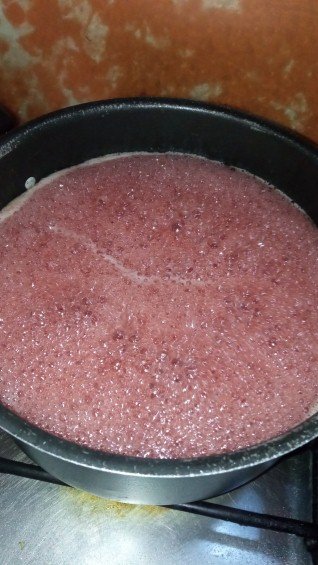 It is turned off and covered, letting it rest until it reaches a suitable temperature, and then transfer it to a container and put it in the refrigerator, so that it can be enjoyed well chilled.
Se apaga y se tapa, dejando reposar hasta que logre tener una temperatura acordé, para luego pasarlo a un envase y meterlo al refrigerador, para que esté se pueda degustar bien frío.


Here I will be leaving some very appealing images for the eyes of my followers and those who are not as well. Enjoy
Acá les estaré dejando unas imágenes muy apetecibles a la vista de mis seguidores y de los que no son también. Disfrútenlo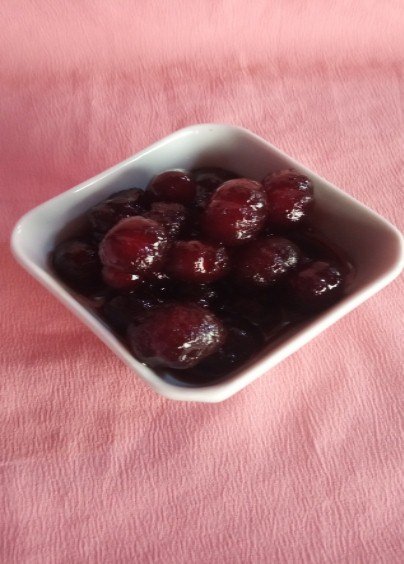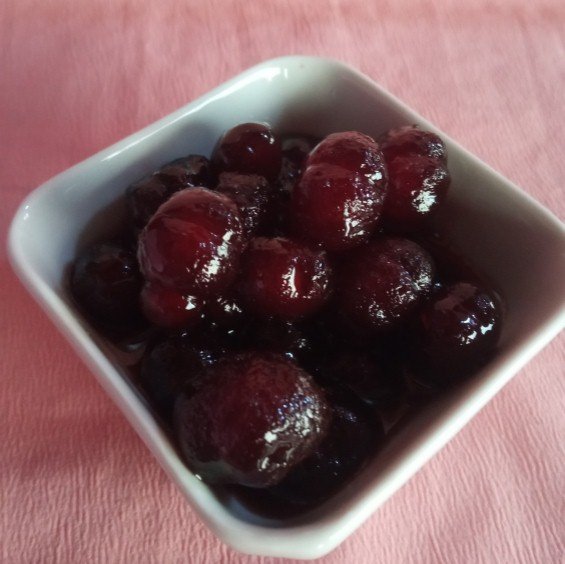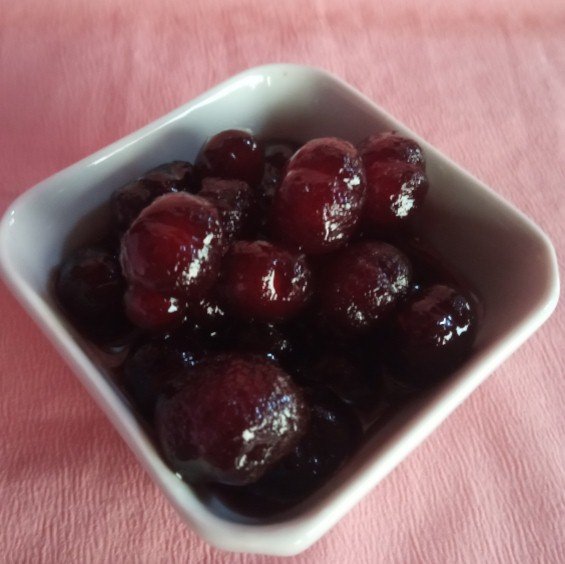 Without more to say and hoping that this recipe post is to the liking of every reader I say goodbye with a big hug, love @shirahoshi
Sin más que decir y esperando que este post de receta sea del agrado de cada lector me despido con un gran abrazo, los quiere @shirahoshi.