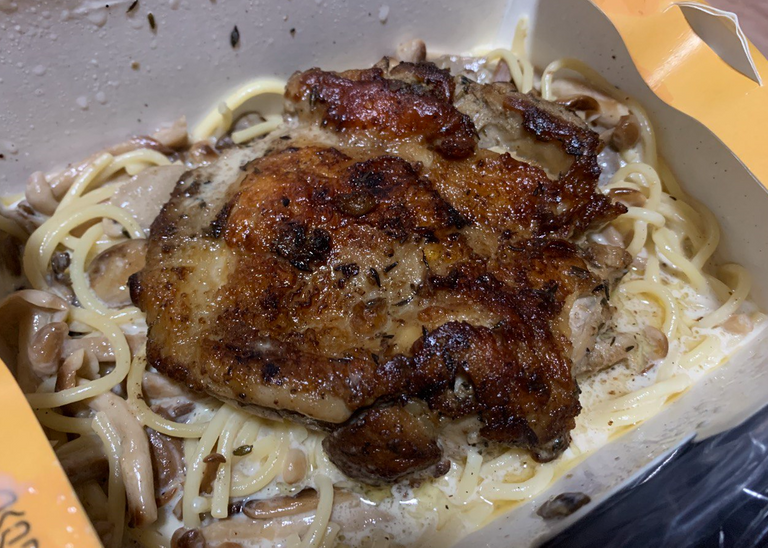 Hey Hive!
We're back with another foodie post! Now that there are close to zero covid restrictions in Singapore, we are completely free to try out different food places again!
So last week, I posted about 4Fingers Fried Chicken and how we tried their Jawbreaker Burgers, which were pretty good but it wasn't our first choice for burgers that day. It turned out to be a pleasant surprise but our initial plan was to try this burger place we read about online called Ashes Burnnit! They specialise in these Charcoal Bun Burgers that look pretty good and apparently have won quite a few awards too!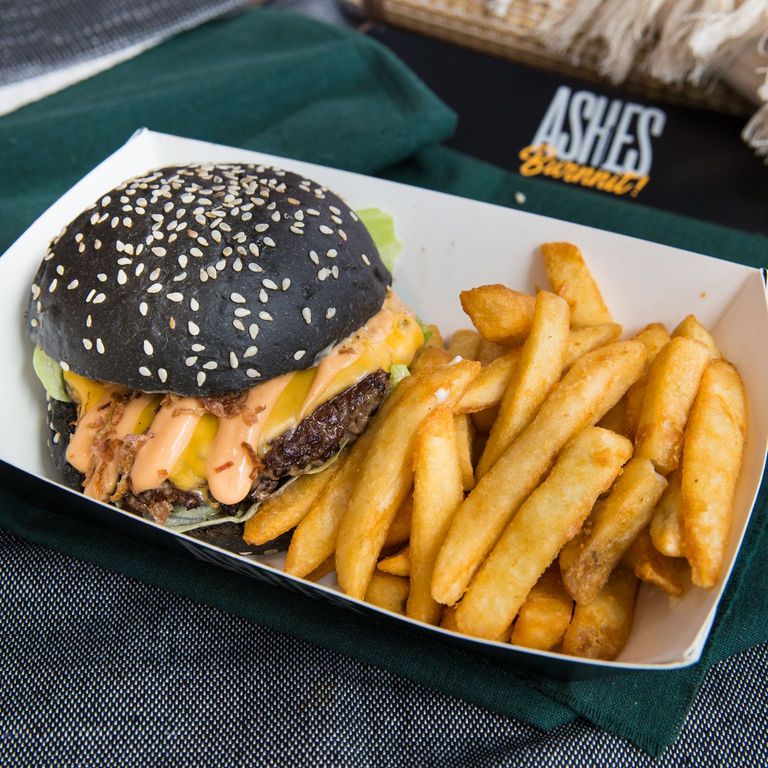 Source: Have Halal Will Travel
Anyway, turns out there is an outlet not too far from our place so we decided to go down and check it out for ourselves, hoping to get a nice fresh burger. The outlet we went to was located at Woodlands North Plaza which is a neighbourhood mall in the North side of Singapore.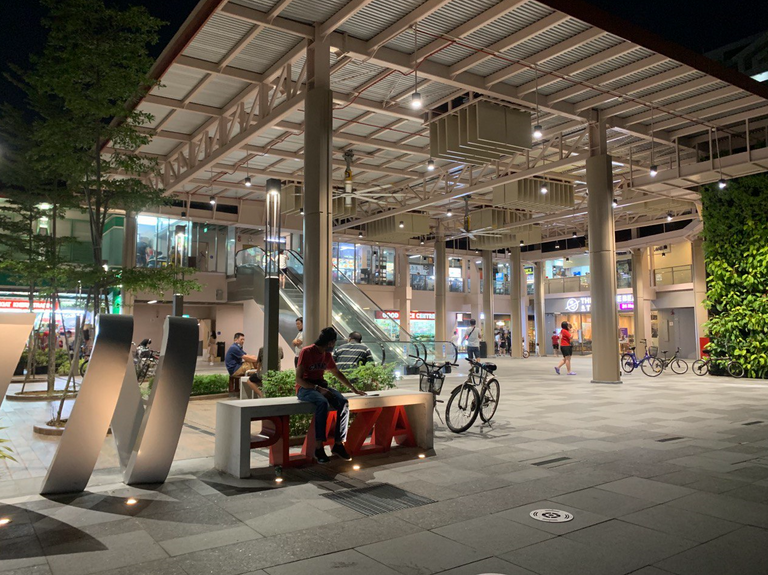 We didn't know if it was a restaurant and were looking for a signboard of sorts but turns out it's actually a stall in the hawker center upstairs! There are quite a few different food stalls up here too, each specialising in different dishes and cuisines.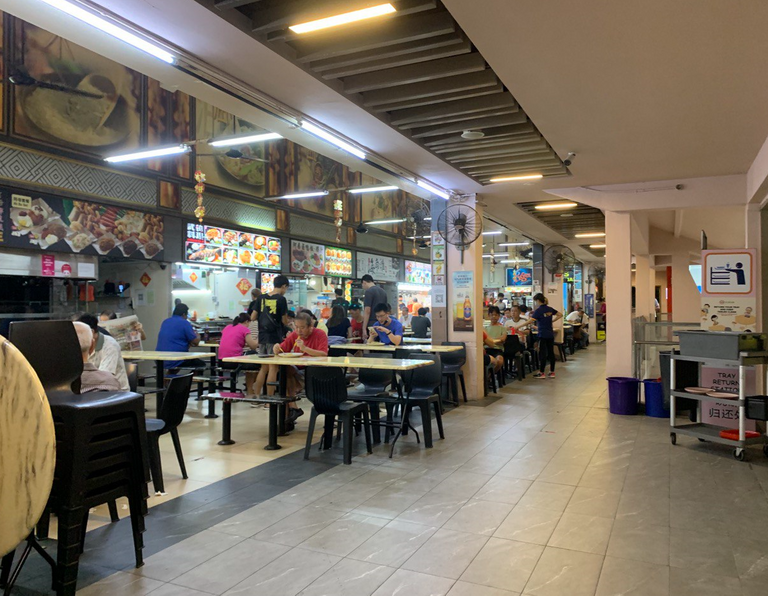 Unfortunately we went by at peak dinner time on a Friday night, so the place was pretty packed and there weren't any seats as far as we could see.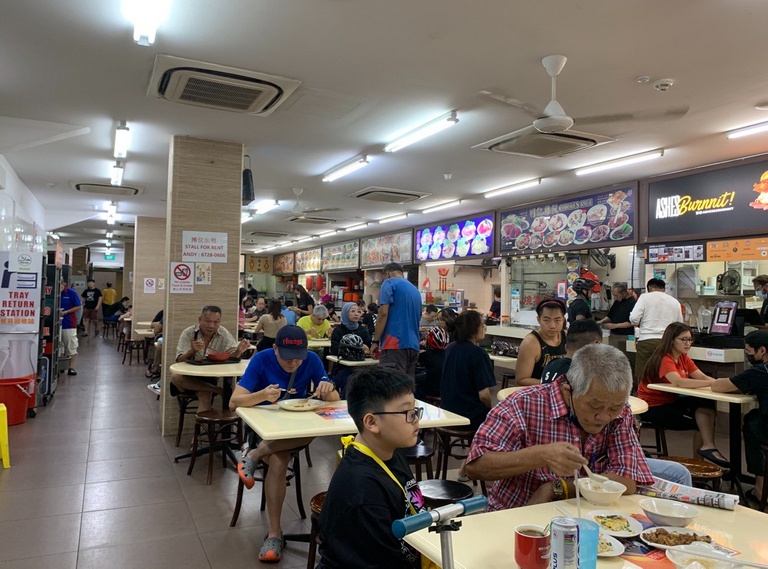 We did find the stall though and after looking over the menu and inquiring, we found out that they were packed with delivery orders! It was unfortunate but we were told the waiting time would be at least half an hour!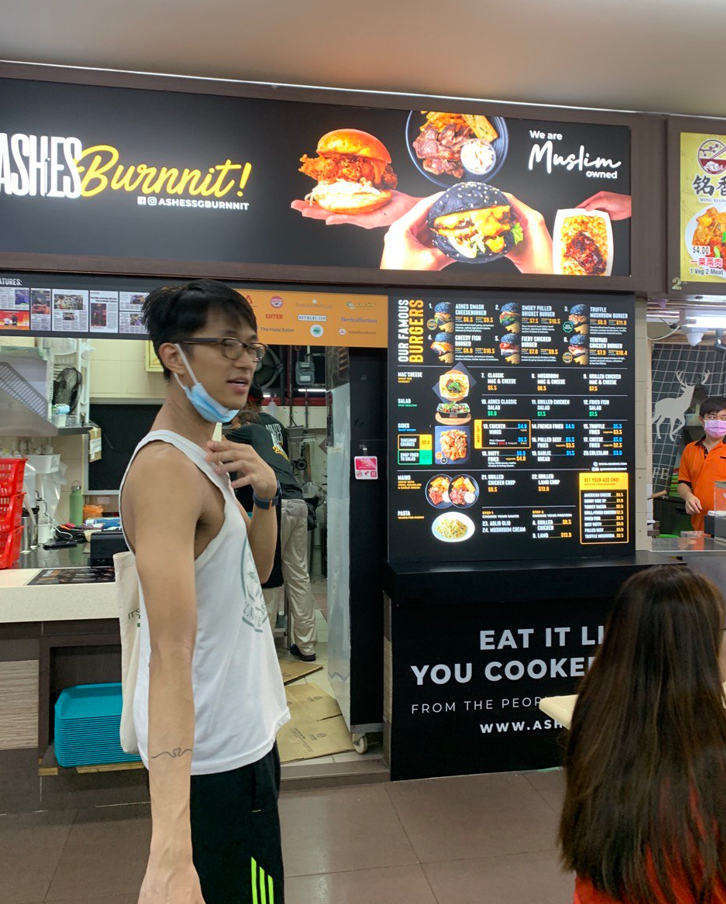 Without a place to sit and our tummies growling we sadly had to leave and find something else to eat, which was how we ended up going to 4Fingers to try their burgers instead!
But I really wanted to try the charcoal burger so a few days later we decided to order it via delivery using one of the apps instead. And about 20 minutes later, our food arrived right at our doorstep!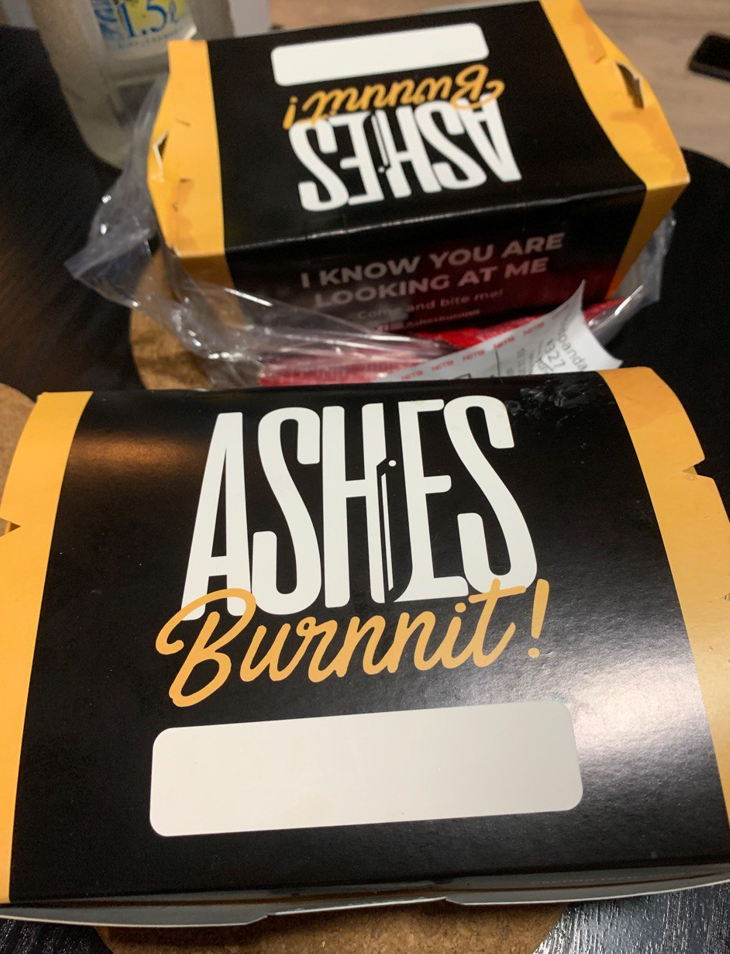 Here's the menu from the shop: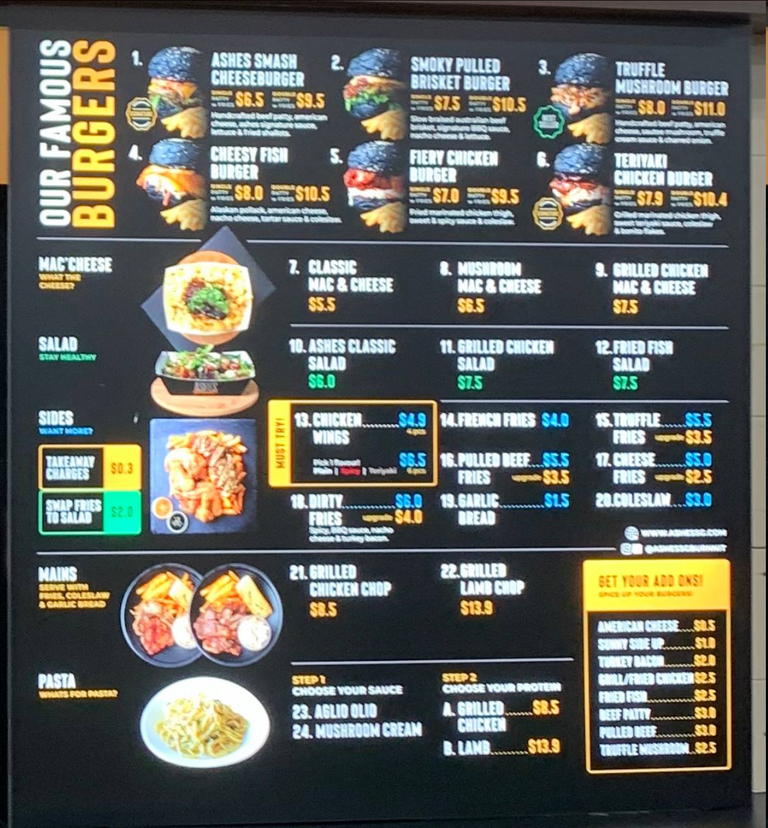 And here's their current menu, as I think they changed it quite a bit since the last time we ordered.
Source: ashessg
It smelled really good and I was so excited to tuck in! Sean ordered pasta instead of a burger so we could try their different dishes.
This was what my burger looked like when I opened the box! The fries looked pretty promising, and were actually a lot tastier than the ones in McDonalds or other fast food chains now since they reduced the salt significantly.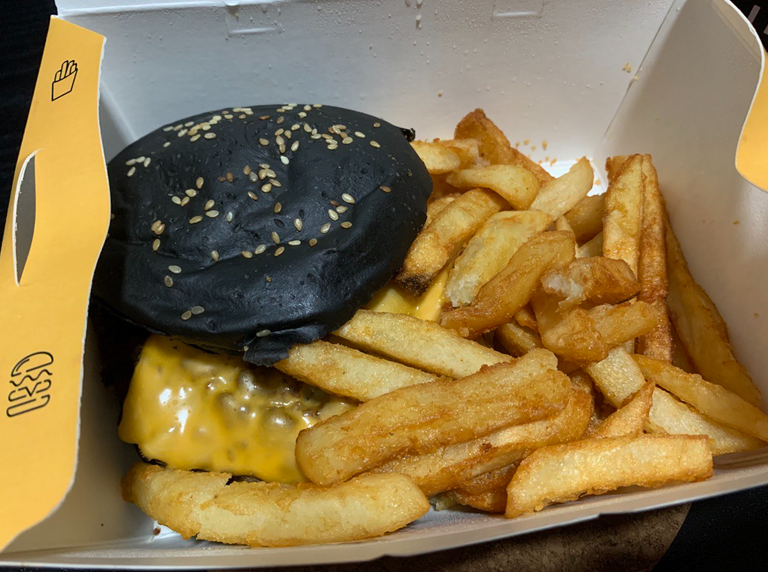 Sean's Mushroom Cream Pasta with Grilled Chicken looked pretty promising too! It definitely had a strong aroma of mushrooms that's for sure. The chicken looked really nicely grilled too.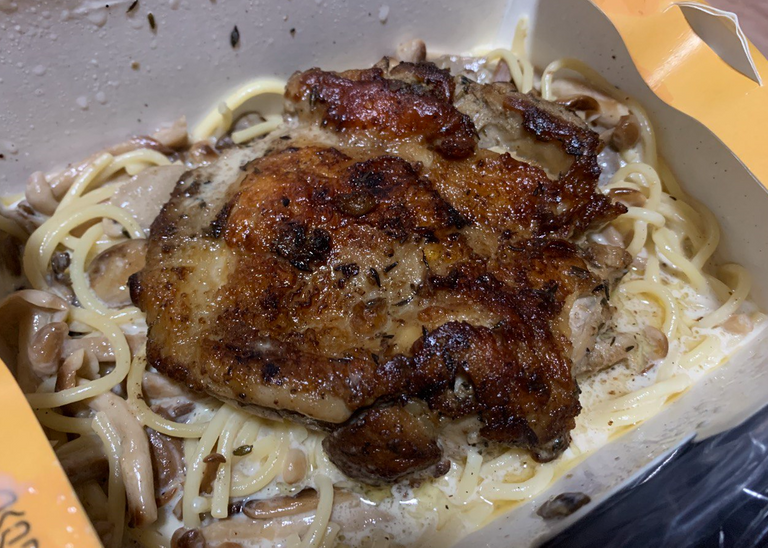 This was what the inside of the burger looked like! I believe I ordered the Truffle Mushroom Burger, which comes with a handcrafted beef patty, american cheese, sauteed mushrooms, truffle cream sauce and charred onions.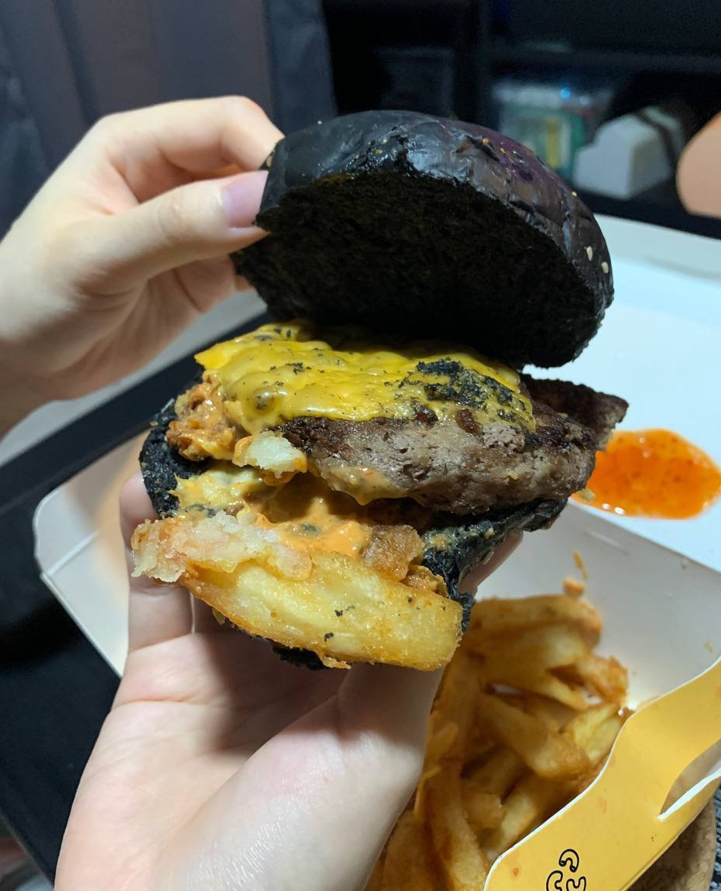 The beef patty tasted really good, and was nice and meaty without being dry. The cheese and sauce were also nice and complemented it well. The charcoal buns were nice and fluffy too. It was my first time trying a charcoal burger but I think the mushrooms could've been stronger imo. The mushroom burgers I've had from other places were somewhat more impressive but granted they did cost a little more and often included a portobello mushroom.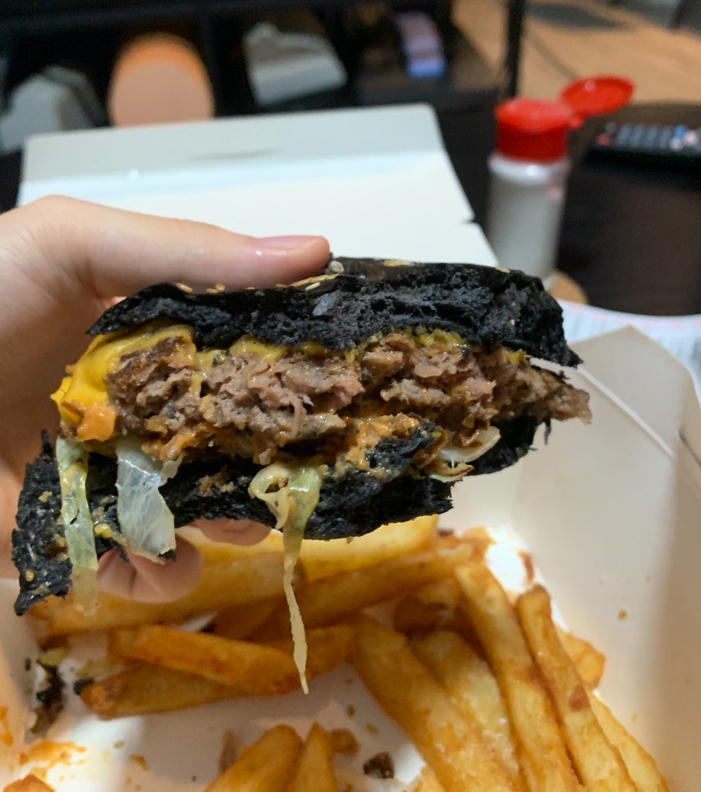 Sean thought his pasta was pretty average but I actually enjoyed it more since the mushroom taste was stronger. The chicken was also nice and juicy and while the mushroom sauce might've overpowered it a little bit it was still really savoury and tasty!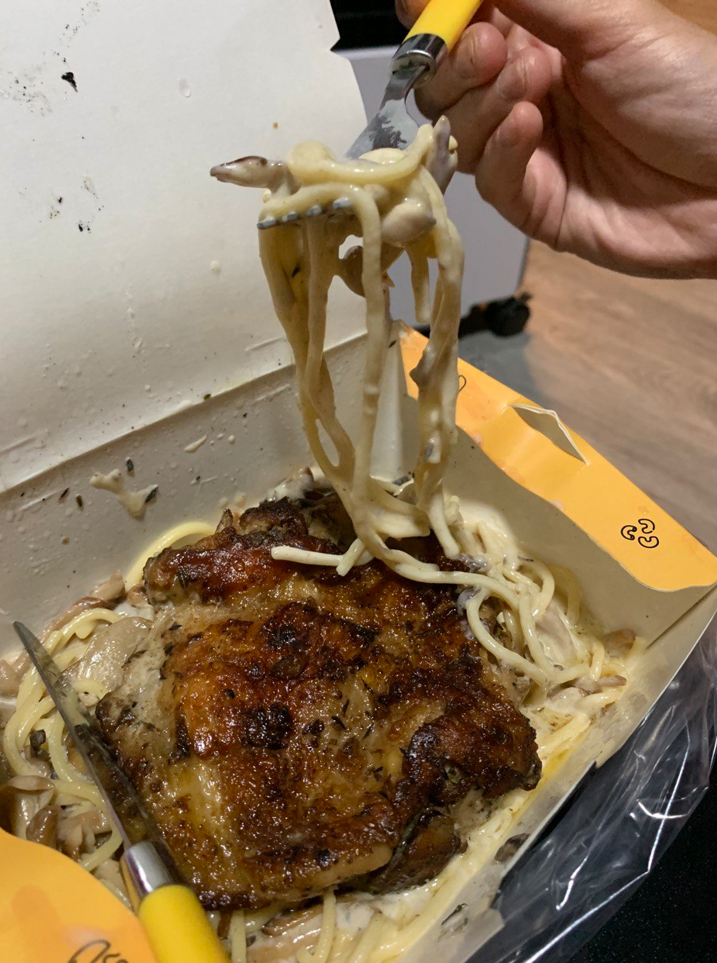 I think I could try and make the pasta though. I definitely have grilled chicken before and I've made cream based pasta alfredo so it's probably not too difficult to combine them. Maybe next time I'll try to make this past myself and see how it turns out!
Overall, I'd say Ashes Burnnit was pretty okay. For the price it is pretty affordable Western fare, and might just be a little more gourmet version of the regular Western food you'd find in a hawker centre, so I can see why they've become popular. Perhaps too popular though since they were flooded with orders on a Friday night. When we ordered on a weekday the wait time was a lot better though so I think any other day should be fine.
I'm not sure if I would eat this again, maybe the next time I'm craving burgers but don't fancy going out we might order it again since the menu is different. Hopefully they'll live up to the hype then.
Thanks so much for reading!

To find out more about me, check out my intro post here!
---
[//]:# (!pinmapple 1.44275 lat 103.79073 long d3scr)
Check out my previous post in this series!
TacoCat's TrEats #154: Jawbreaking Burgers at 4Fingers! 😮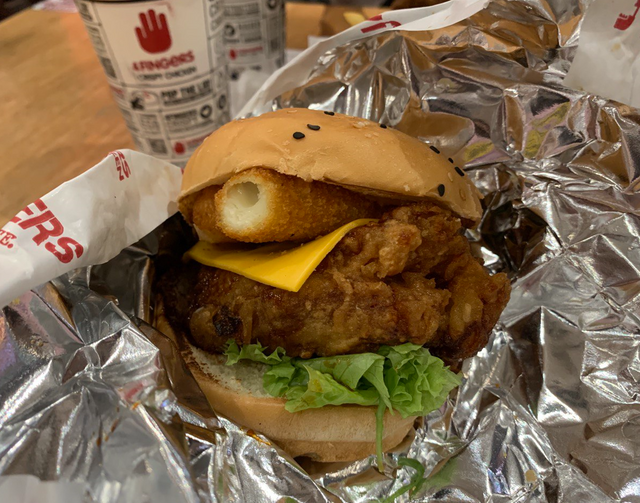 ---
Posted via foodiesunite.net