It's really a PEARL dish because it's made of real pearl!🎇
PEARL barley, I mean;)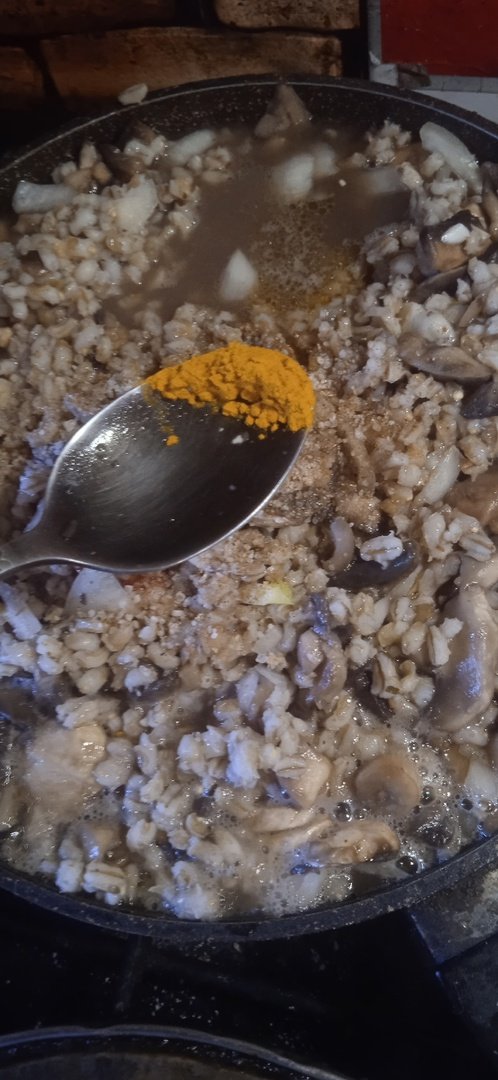 Early in the USSR times it was extremely poplar, especially in the Soviet army.
It's super cheap (ONLY 0.2$ per kilo!!😮) and super nutritious - the best variant for millions of soldiers who must be fed well.
Now it's not widely used, it's not popular and fashionable;) But I don't care about it because I know it's healthy, tasty and great way to have a good dish, so my family uses it very often for soups and other dishes.
Here is one of them - Pearl vegan dinner🎇
So we need: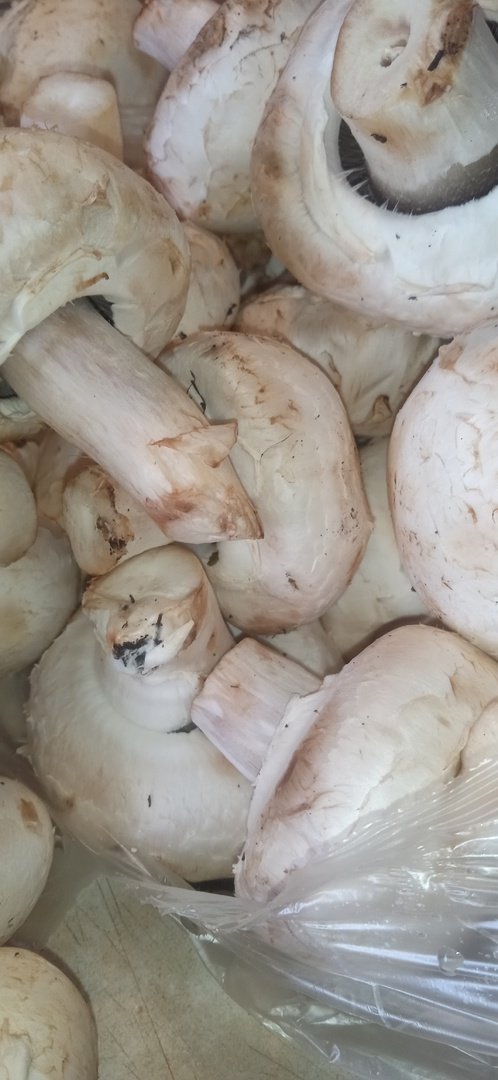 I have frozen summer variant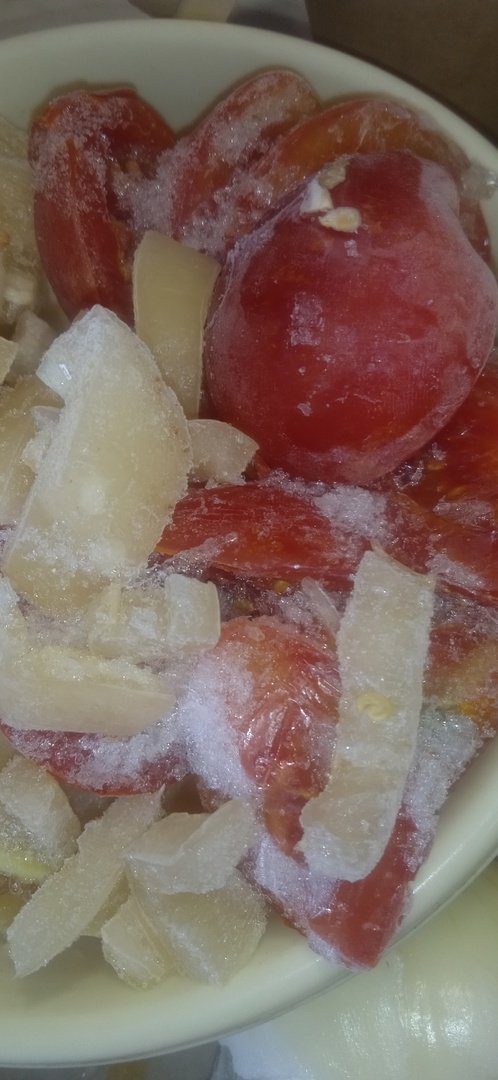 turmeric
onion
salt, pepper, garlic etc
some plant oil
At first we cook pearl barley (it's better to soak it for a night to cook it faster) - for about 30 min.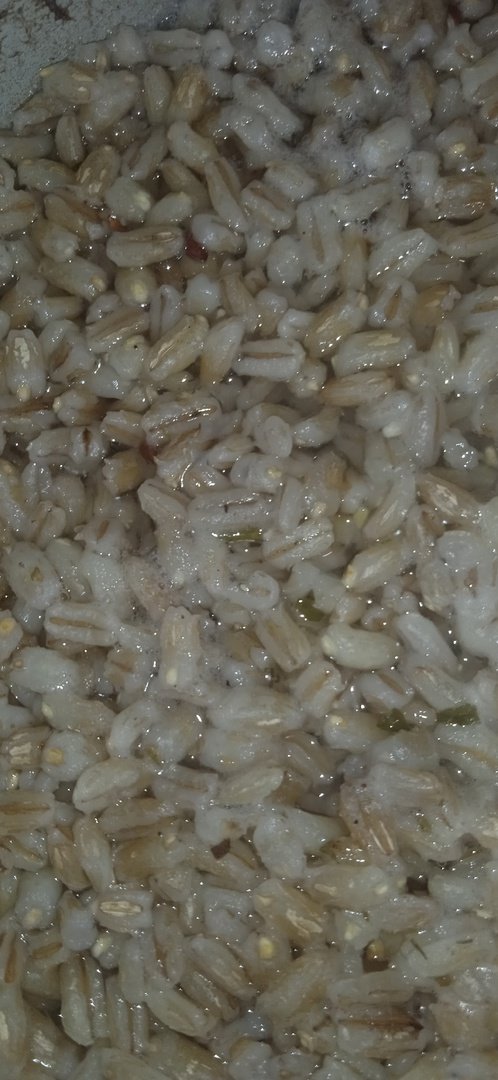 Then we cook mushrooms: cut them and stew them for about 5 min on a frying pan.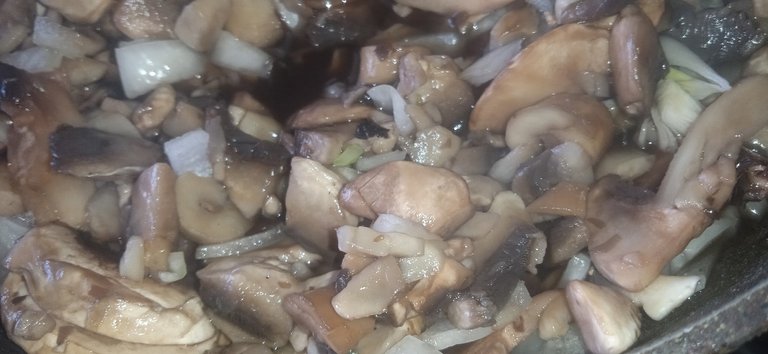 Then we add there pearl barley.
Mushrooms have already given their "juice", and this bouillon is very tasty, and pearl barley will soak it and become even more tasty.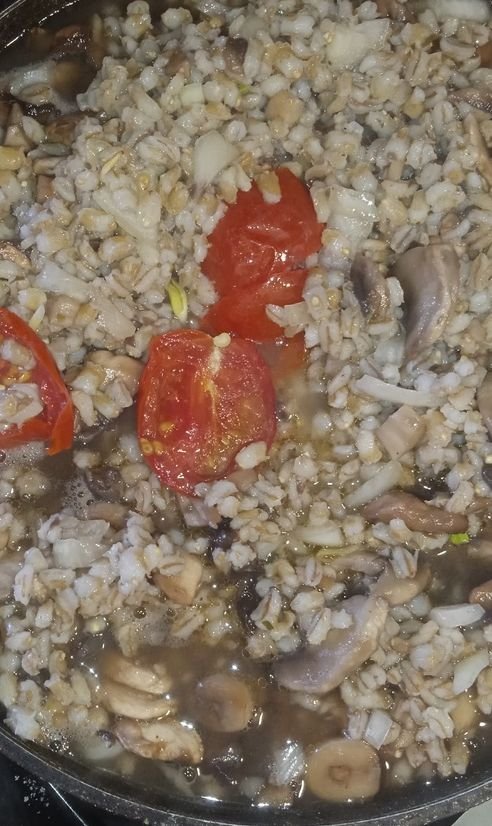 Then it's turn of pepper and tomatoes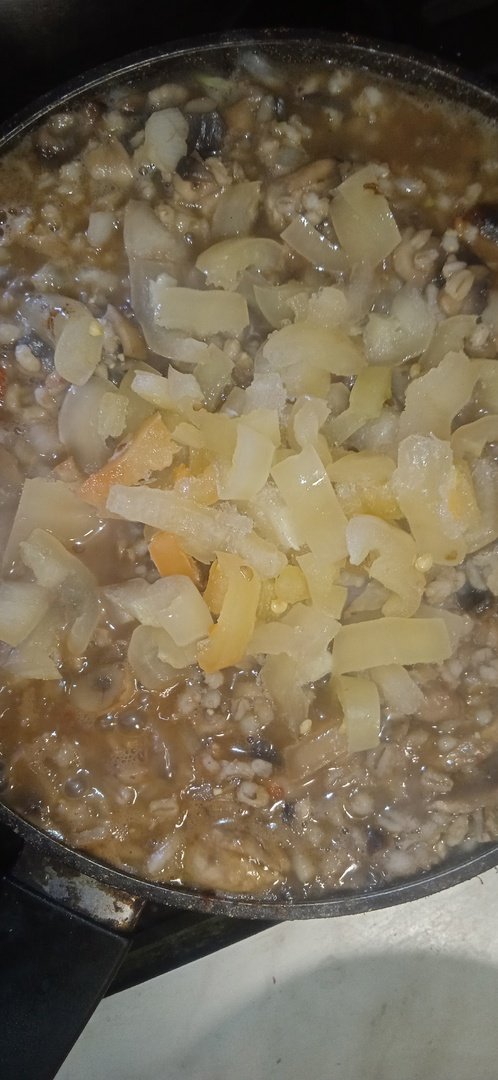 The last step some turmetic + garlic in our dish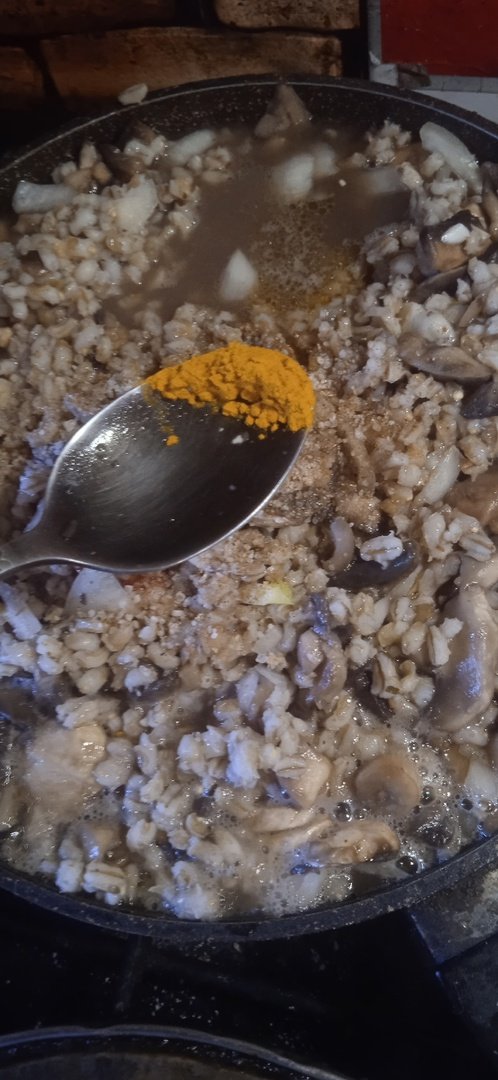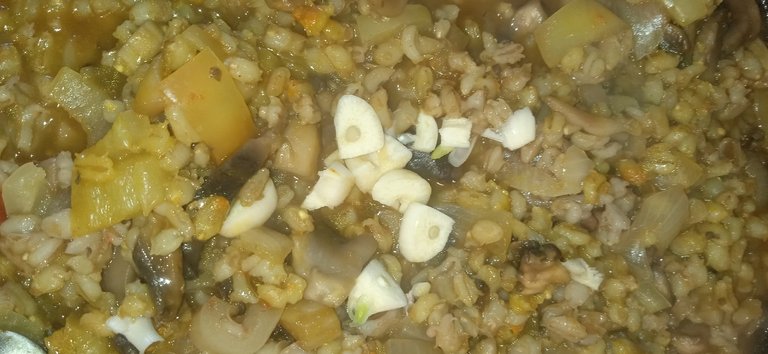 Ready!
Super cheap and super tasty dish is waiting for you;)💚