It's time for my food photo collection for the month of November. I was a couple days late, but I'm now here to share some photos of the food my family and I shared with each other last month. Let's start!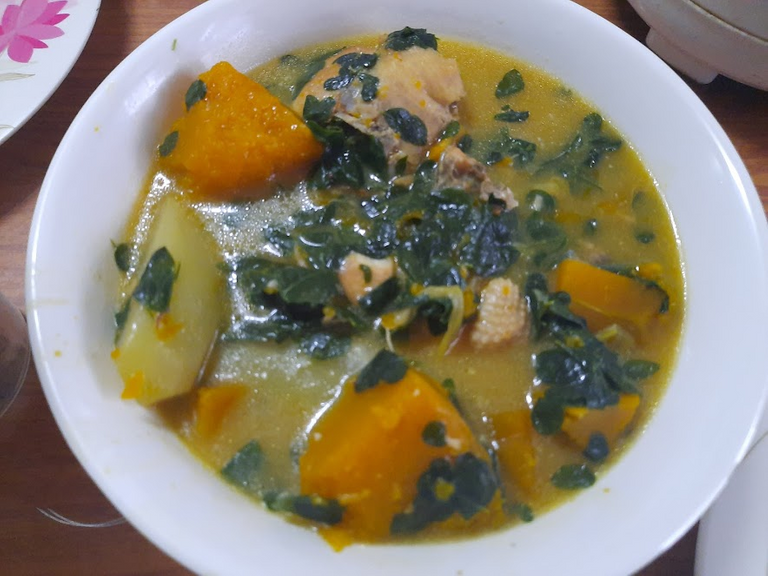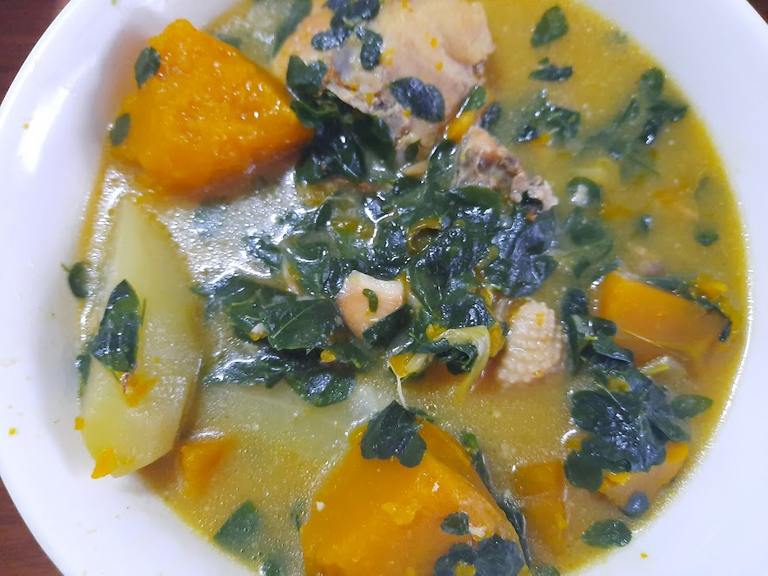 It's Chicken and Veggie soup! There's an interesting superstition in the Philippines regarding this dish. According to the elderly, you shouldn't eat chicken and squash together because it can cause leprosy. I don't know the reason why they believe so, but this is actually a good combination. People usually cook chicken with chayote or potato, but squash is actually a good addition to this chicken veggie soup dish!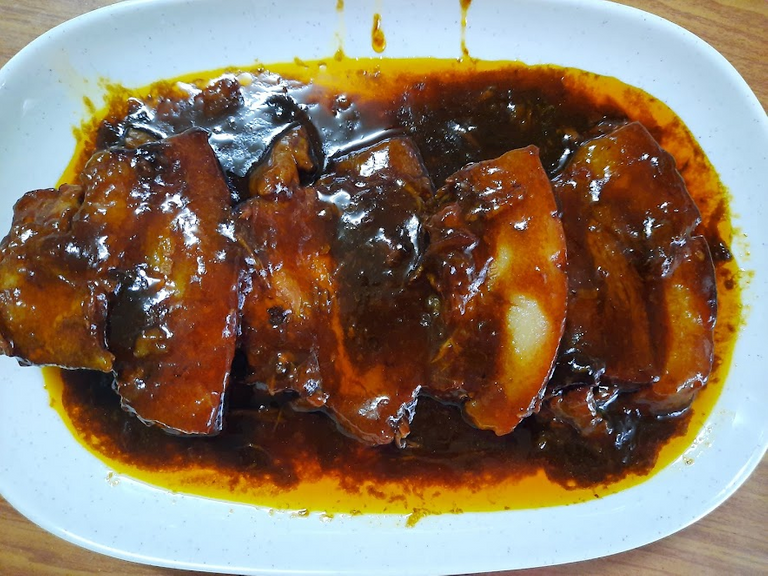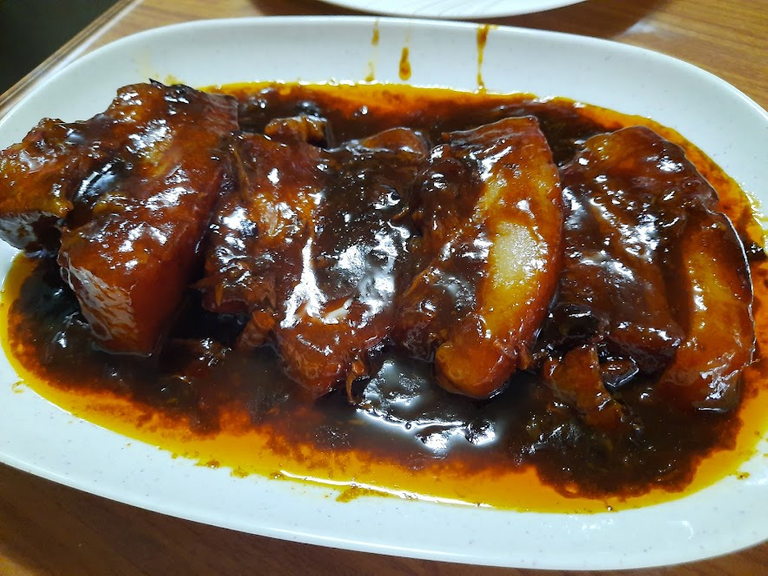 It's hamonada! This is one of mama's specialty. It's not very healthy but it's delicious. For this time's dish though, the pork papa bought had a lot of fat. Supposedly, we have to use the leg part of the pig... but this is the arm part, which is not really suitable for this dish. Well, it still turned out okay, so no worries. haha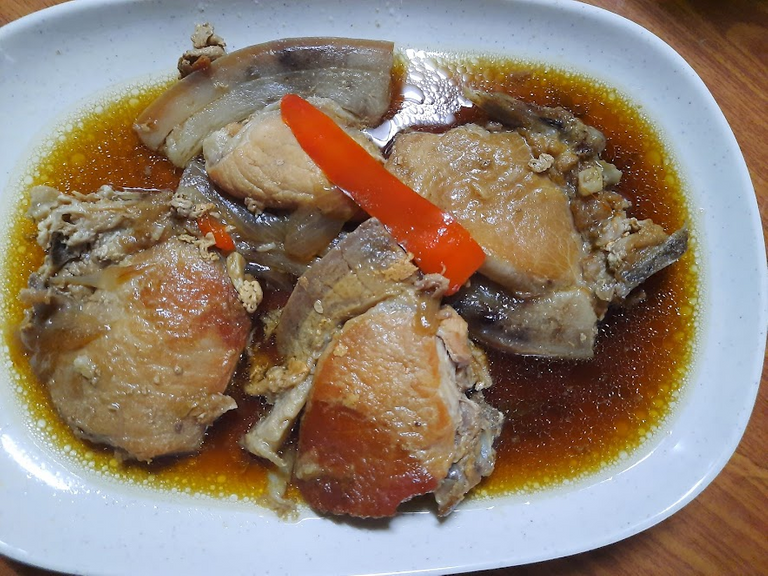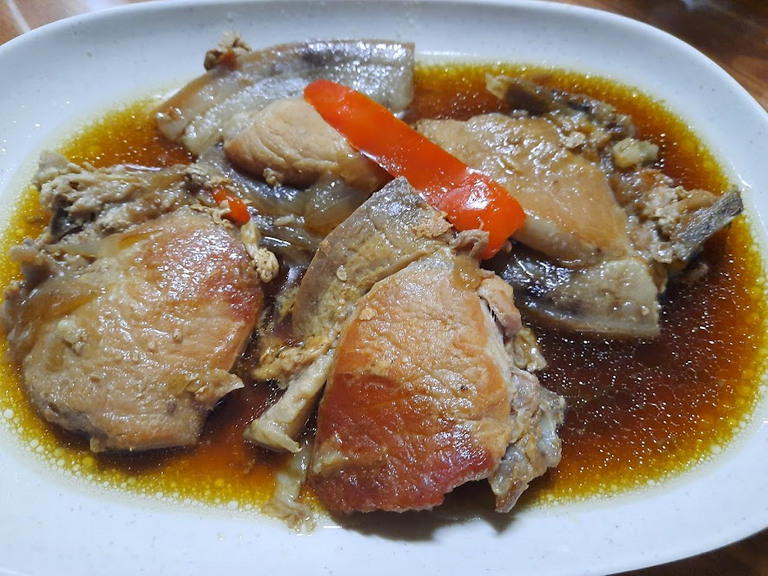 This porkchop dish is papa's specialty. He usually cook this with pineapple, but this time it's the simple one. There's no pineapple, but he still used pineapple juice to add to the sauce's flavor and to tenderize the meat. It's actually good!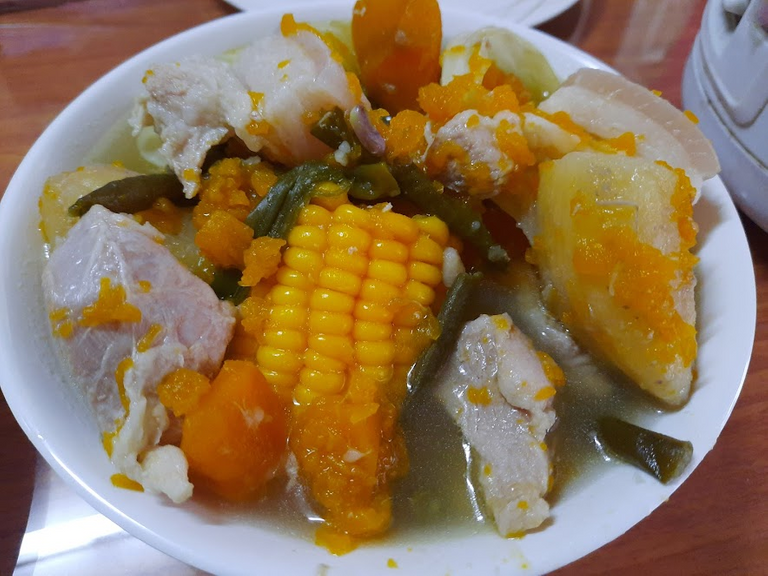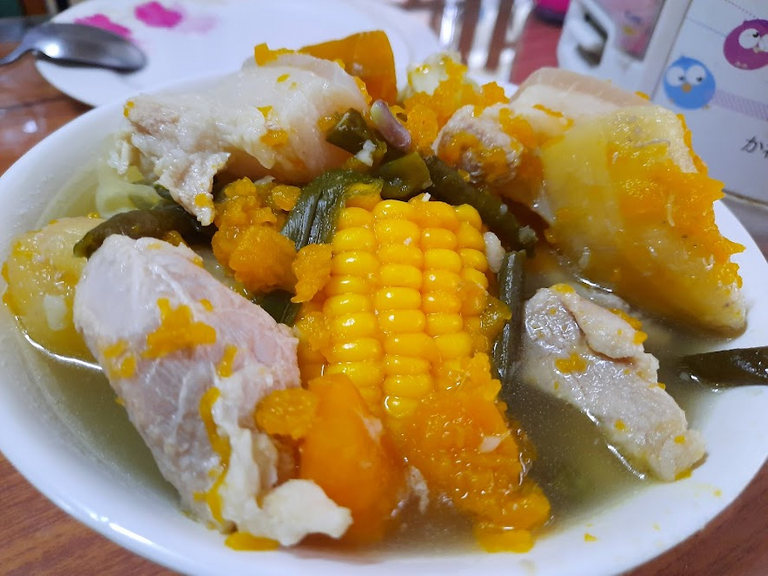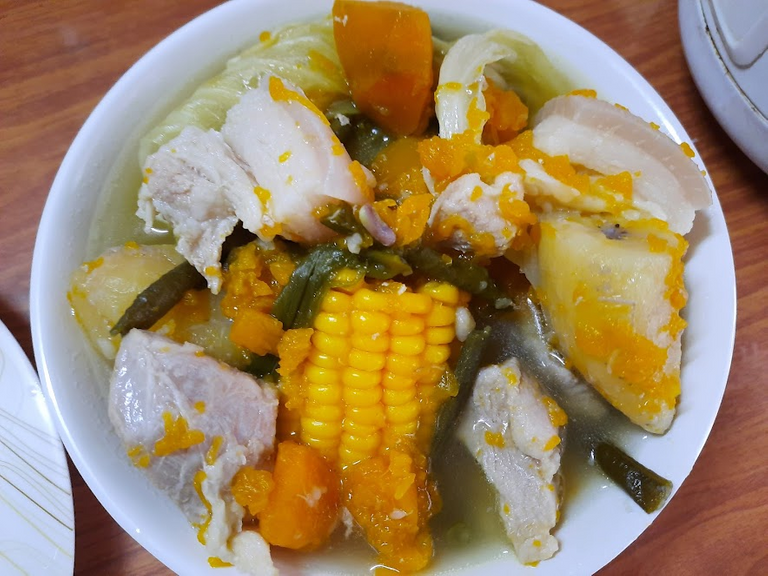 This dish is called Linat-ang baboy in my dialect. It's boiled pork soup with some veggies like squash, cabbage, string beans and corn. This delicious and healthy dish can really make you feel full even if you only eat a bit of rice. I especially want to have this on a rainy day, though we still have it in any weather. haha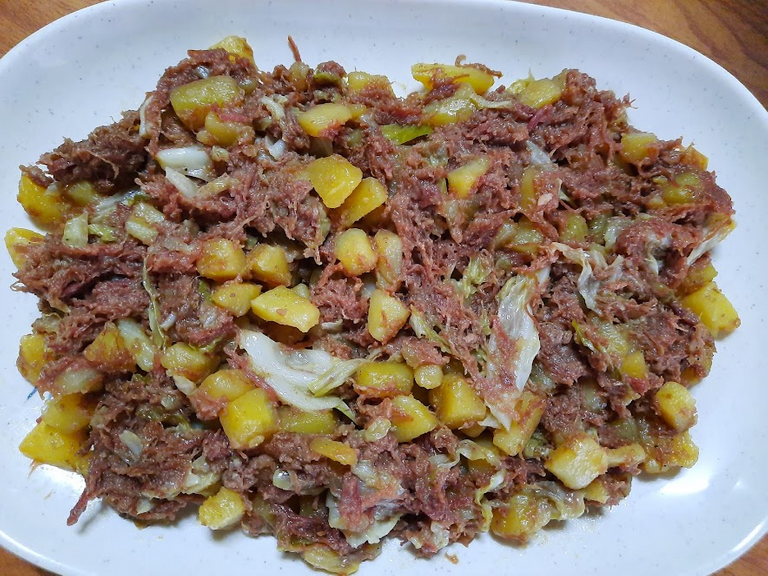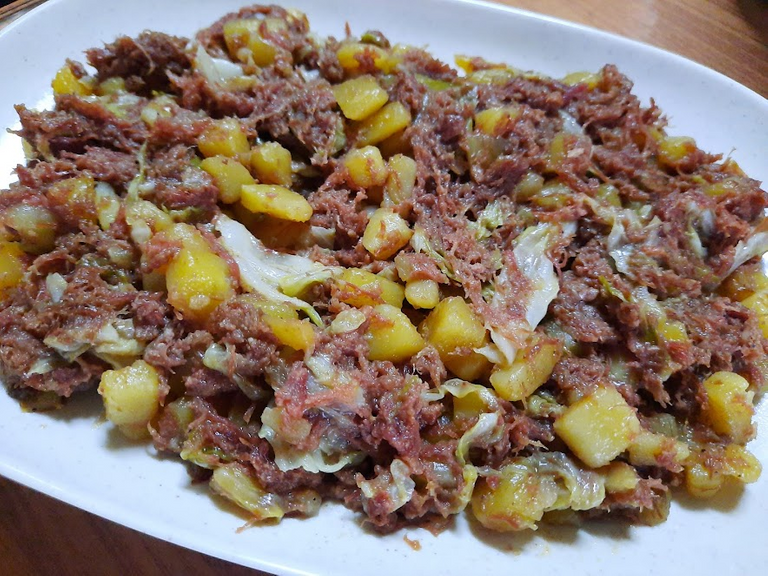 When a regular canned corned beef becomes extra special when cooked with diced potato and cabbage. Aside from making it more delicious and special, we also add some other ingredients to corned beef so we could eat more. There'd be some leftover for dinner. haha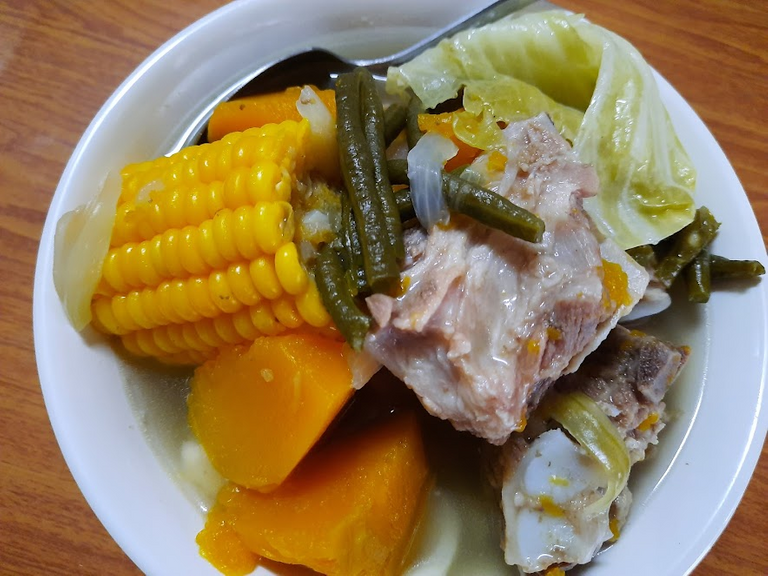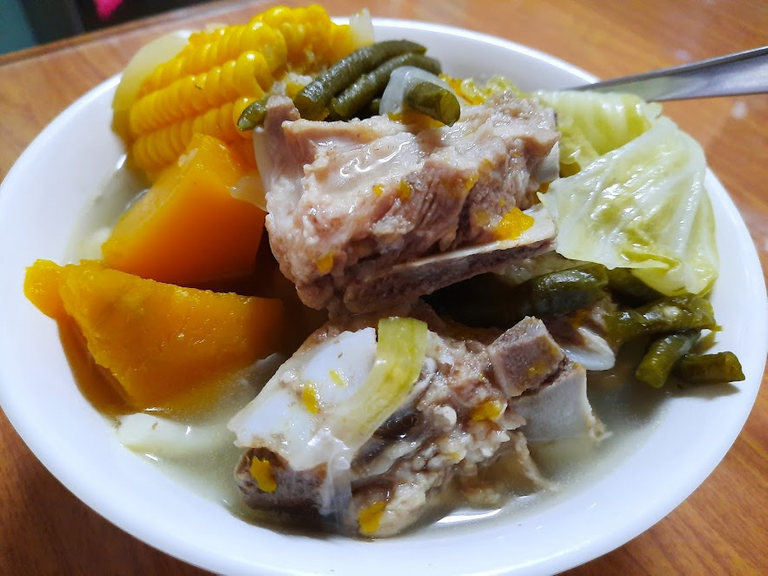 This dish is very similar to the linat-ang baboy dish earlier. The only difference is that, instead of lean or fat part of the pork, we use the boney part. I actually like this better because the flavor from the bones would mix in pretty well with the soup.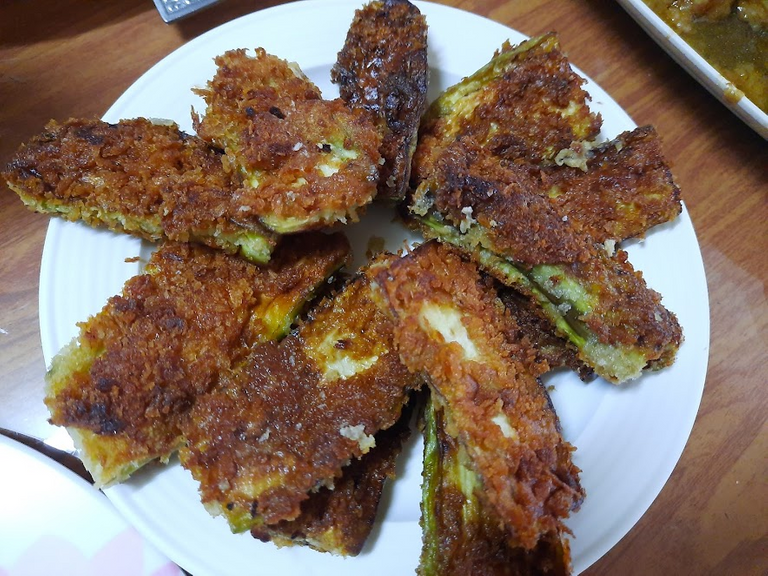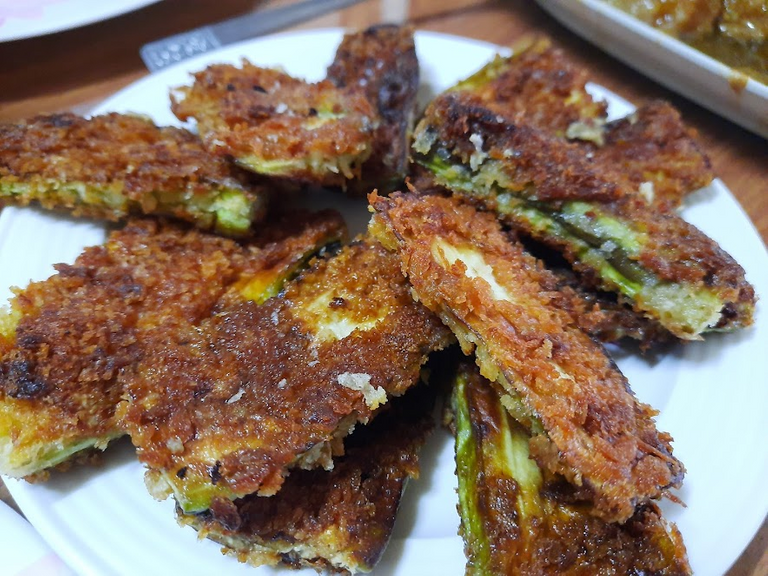 It's fried eggplant with bread crumbs. It's one of my favorite ways of cooking eggplant. I once saw this in a Japanese video and I thought it's an interesting way to prepare it. There are various ways in preparing eggplants but I like this the best. It's crispy and delicious.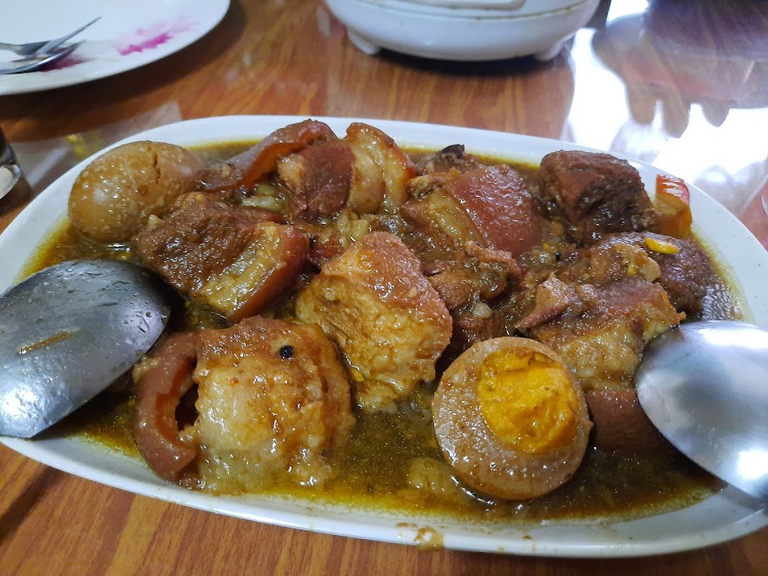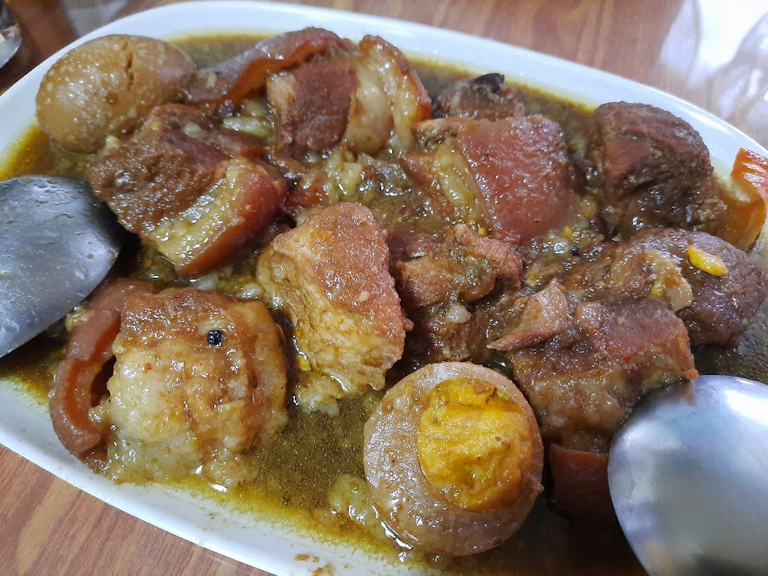 My mama's specialty and my friend's favorite dish made by my mama. It's also one of my favorites. It's called "humba" in our dialect, but I think other parts of my country call this "adobo". Adobo in my area is a dry dish. It's pork cooked in soy sauce and in my mom's case, pineapple juice and sprite. I also like having boiled eggs in it, but it's mostly optional.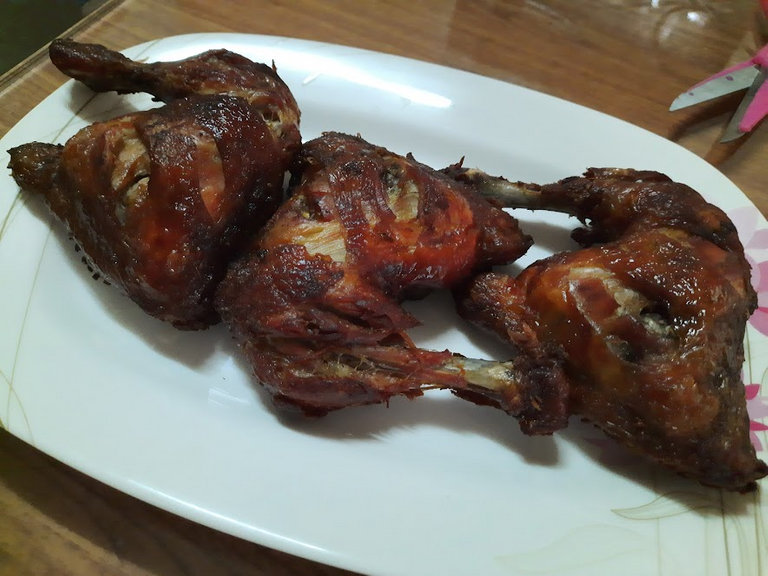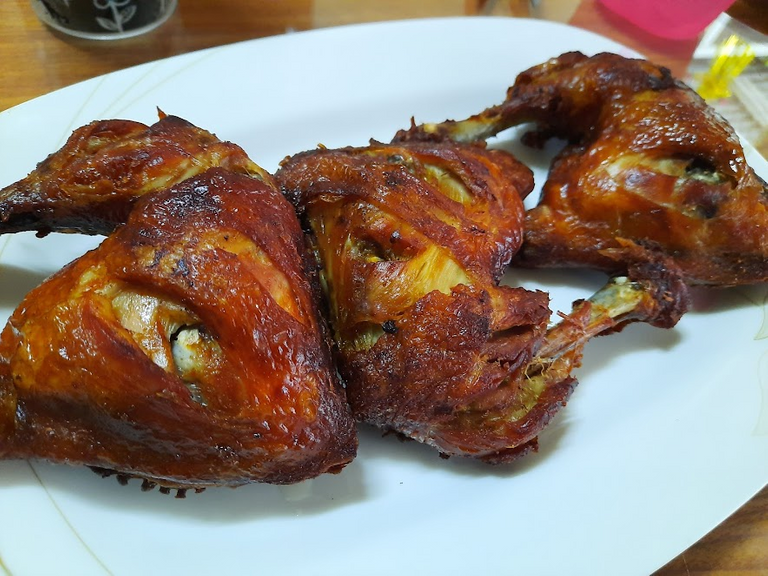 It's another way of preparing a fried chicken. If I'm not mistaken, my mama marinated this with some kind of sauce overnight and deep fried it the next day. It's actually delicious and you can feel the spices even in the chicken meat. The skin part is also very crispy and flavorful. It's a bit complicated than the usual one to prepare, but it's worth it. :)


Those were some of the food my family and I shared last month. They were all very delicious. Which one do you think you'd like the most? Comment down below.

Thanks a lot for reading. Until next time! (^^,)/



★・・・・・・★・・・・・・★・・・・・・★