Hey friends! It's been a while since I posted. I've been busy with some stuff. Anyway, I'll be sharing here the steps on how I made my banana flan and leche flan last Christmas. :)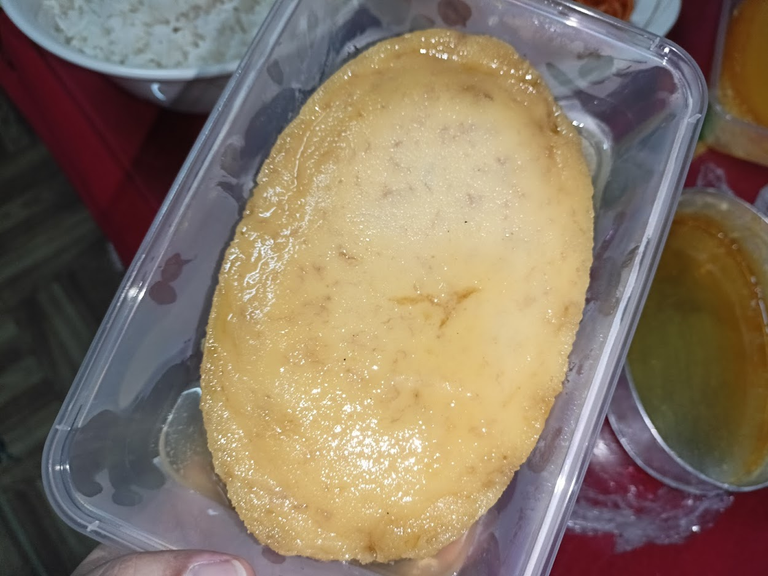 Here's the banana flan...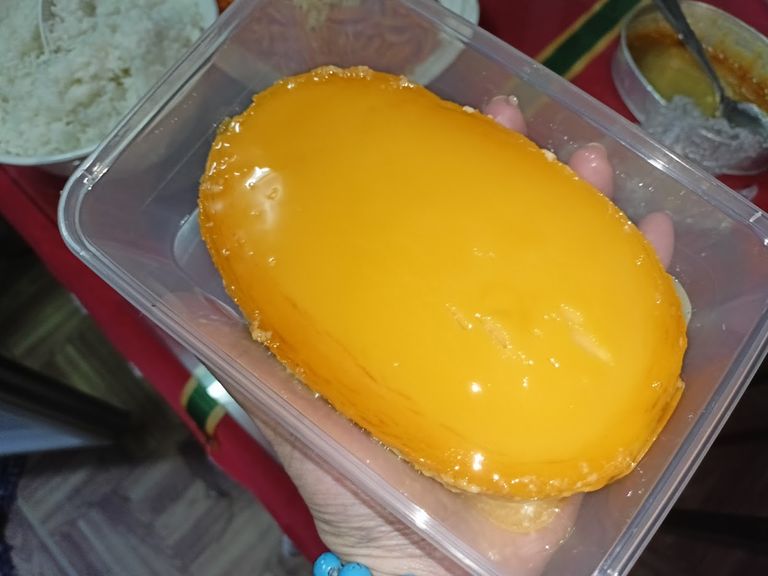 And this one's the leche flan...
Let's start with the ingredients. :)


If I just want to make the usual, it'll be as follows...
6 egg yolks
2 whole eggs
condensed milk
evaporated milk
ripe banana (if banana flan)
lemon (optional)
sugar (for the caramel syrup on top)
However, I made around double the number last Christmas because we're going to share it with other family members and some friends. So, here's what I prepared and how I did it.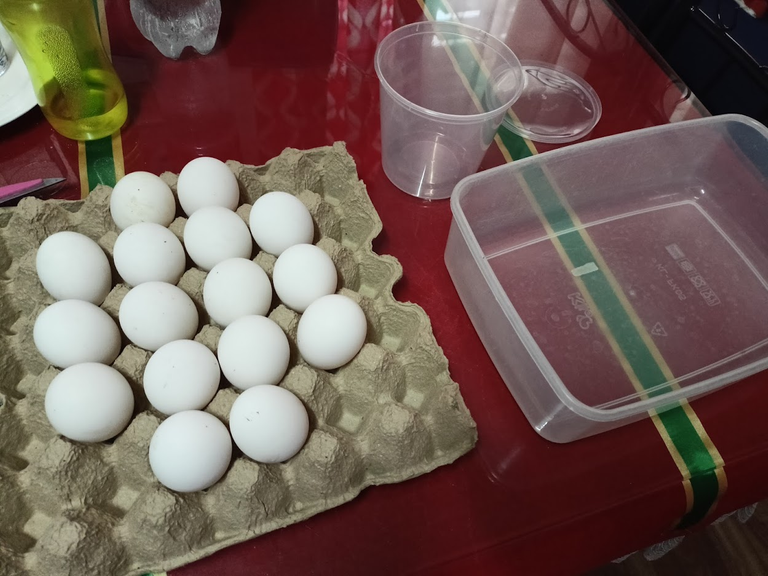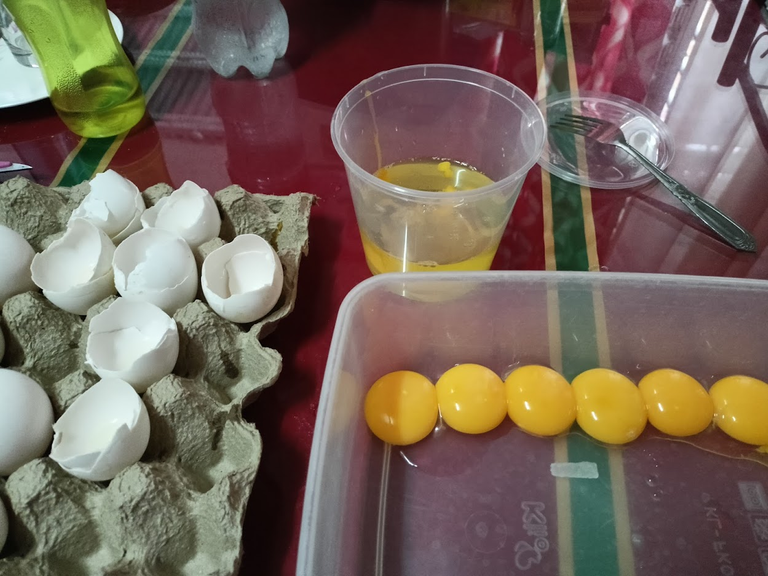 I separated the egg yolk and egg white. Though I added a couple of whole eggs at the end. This way, the taste and smell wouldn't be too eggy.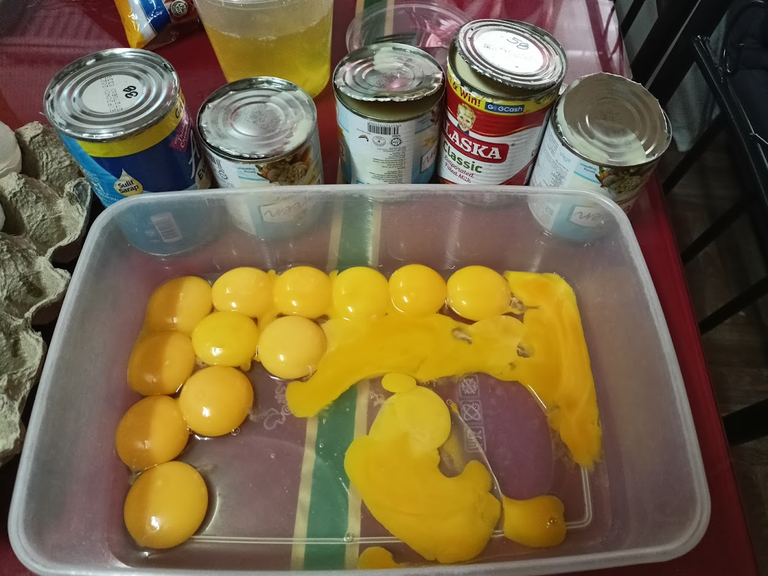 Once the eggs were done, I prepared the milk. I didn't use all the condensed milk in this picture because we needed some for the spaghetti. I also don't want my flan to be overly sweet. Though my parents prefer it that way... lol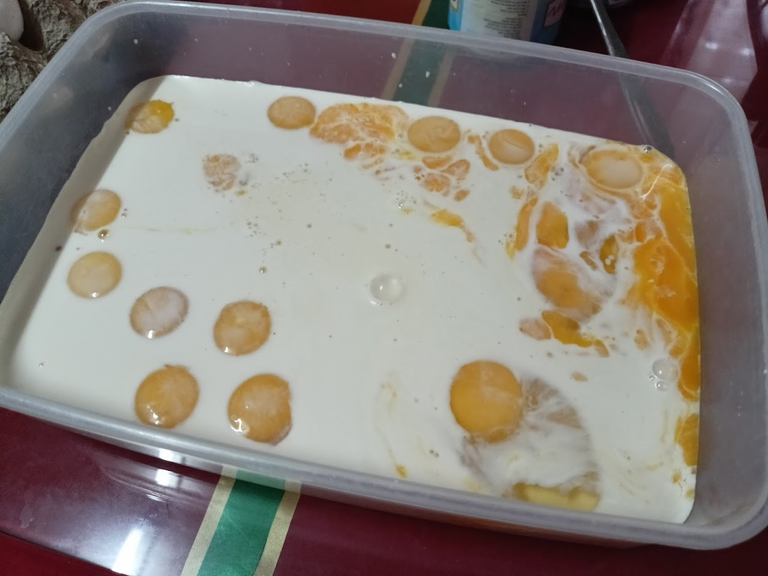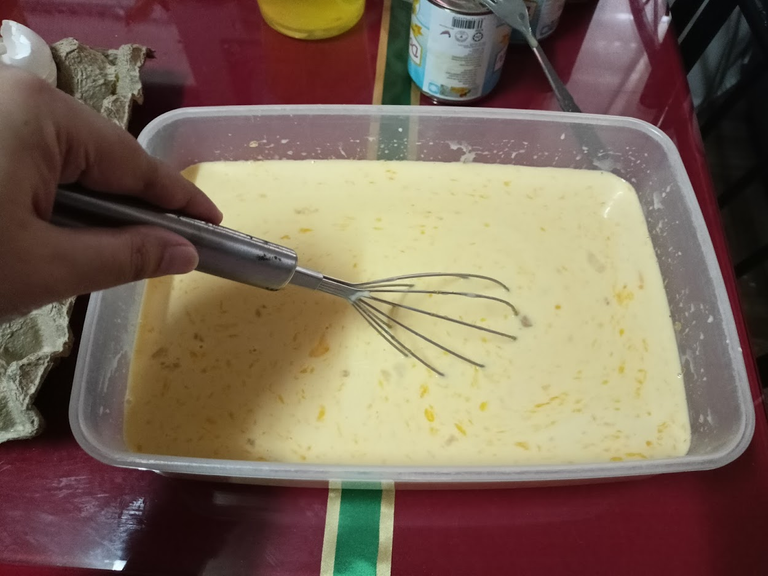 Mix... mix... mix... As you've noticed, there are solid parts... they're mostly from the egg white.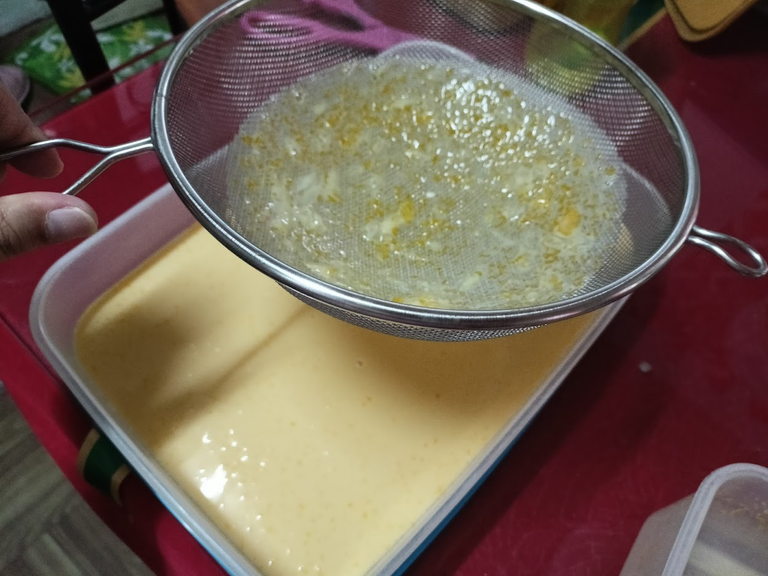 We want our flan to be creamy with fine texture, so I usually strain it a couple times before steaming them.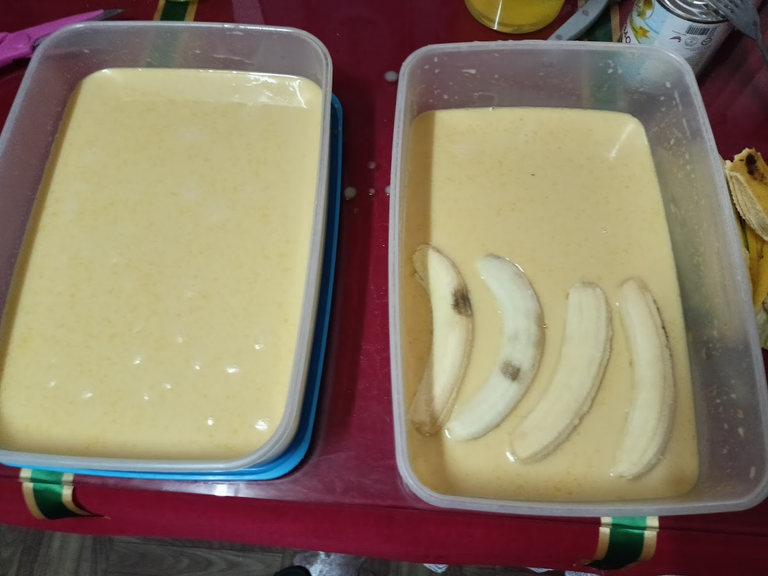 Since I'm making leche flan and banana flan, I separated the mixture in two different containers. I placed more for the leche flan since banana flan would be more filling due to the banana bits.

The mixture for the leche flan is basically ready, now I need to continue preparing the mixture for the banana flan.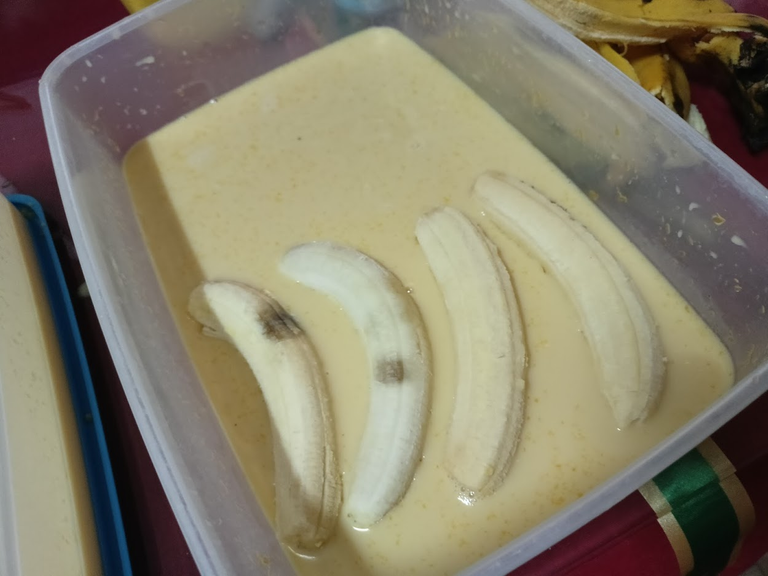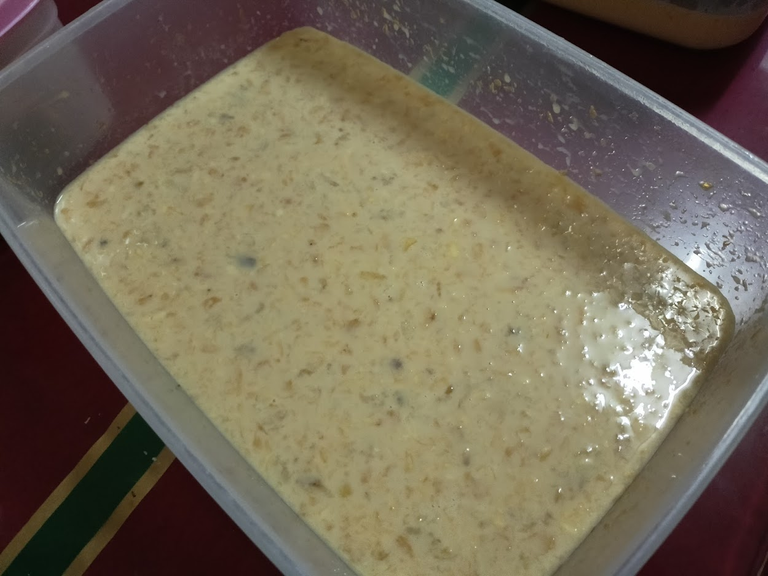 I mashed the banana into tiny bits... at first, I used fork, but it wasn't satisfying... so I took some gloves and used my hand. We don't have blender and other stuff to do it.
Let's set aside the mixtures first and make a caramel syrup using sugar.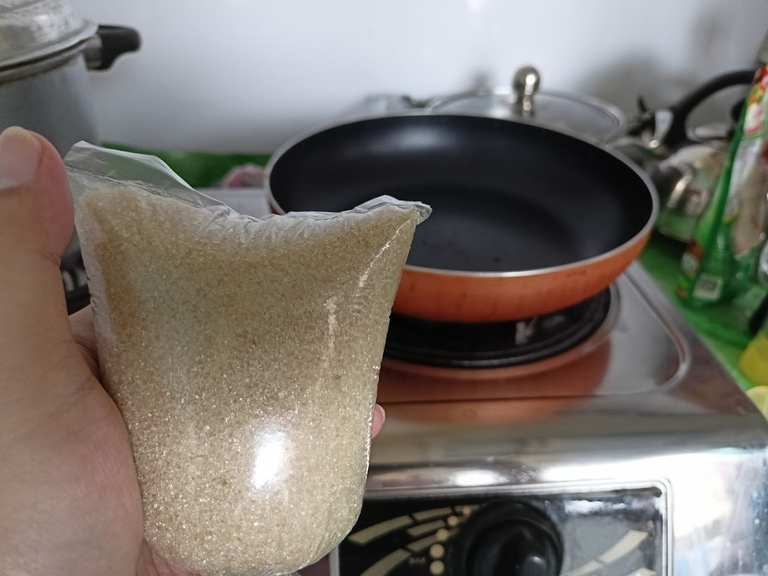 People usually use white sugar, but we used brown sugar instead.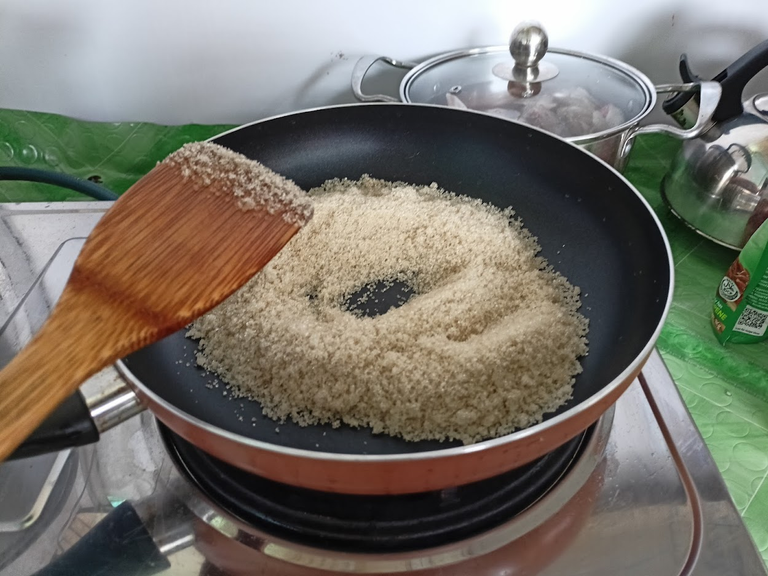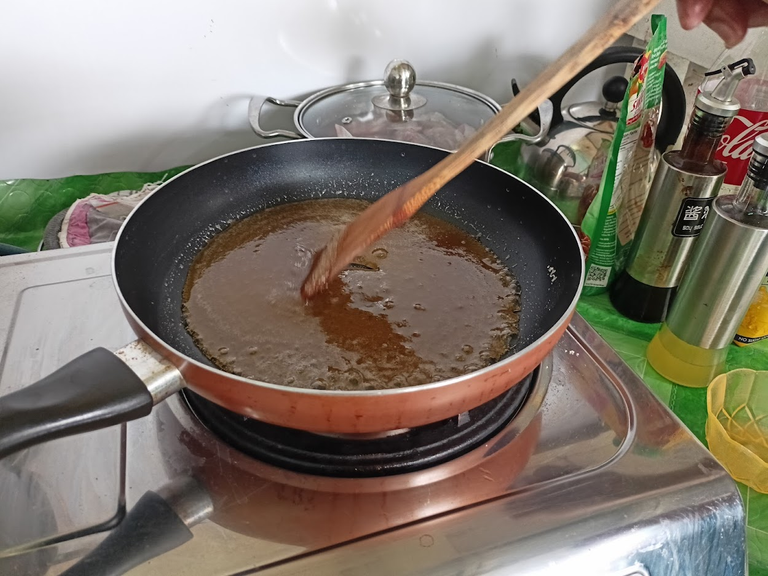 We slowly added water and a bit of lemon until it becomes caramelized. Once it's ready, you place it in a llanera mold.


I couldn't take pictures during that time since I became quite busy. Good thing, I had to make another batch later that night because we decided to bring some to one of our family friends the next day. Let's continue...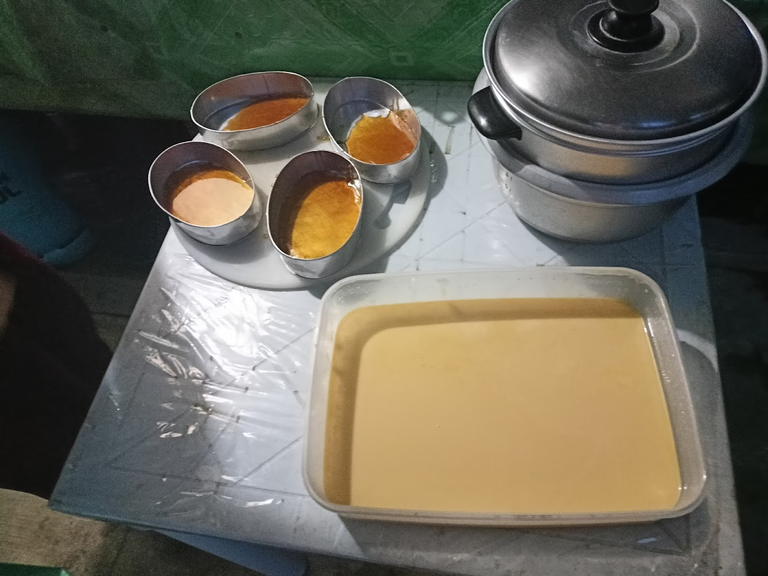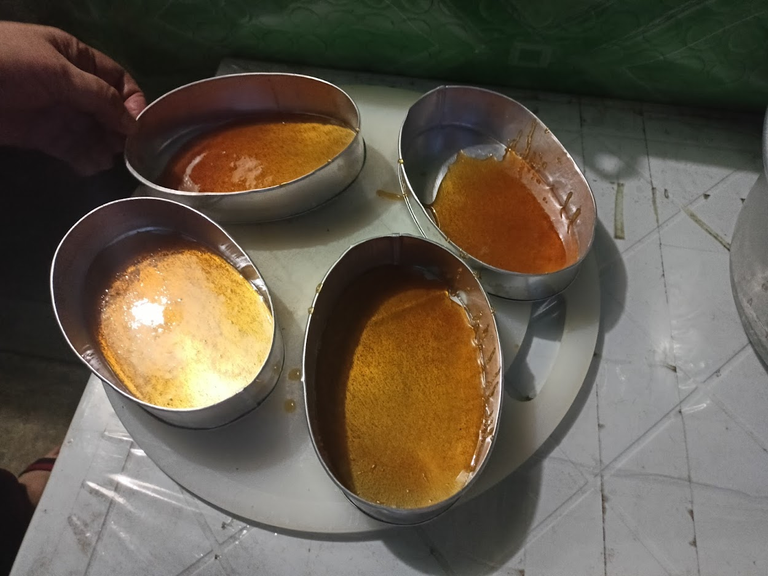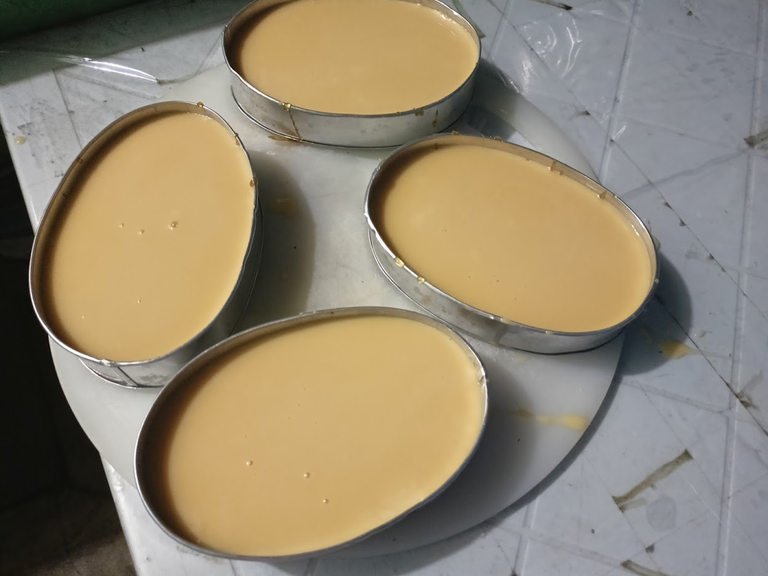 Then, we add the mixture on it. :) Afterwards, we wrap it with either foil or cling wrap before placing it in the steamer.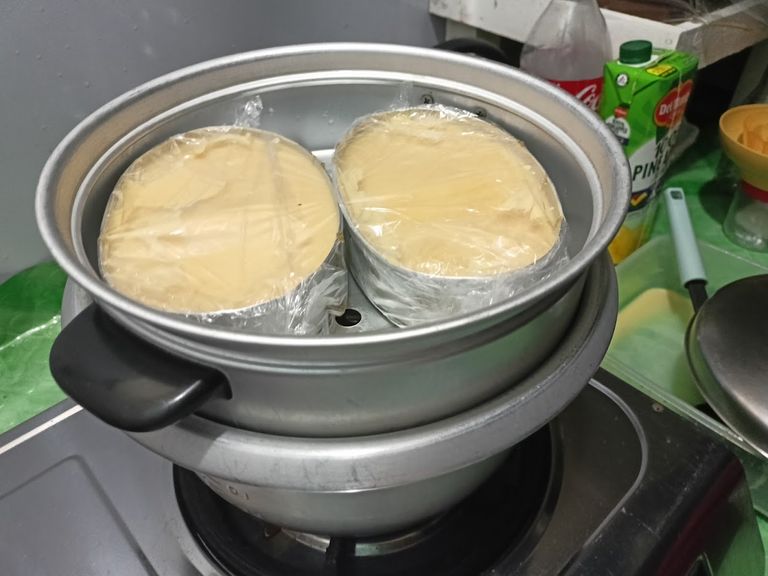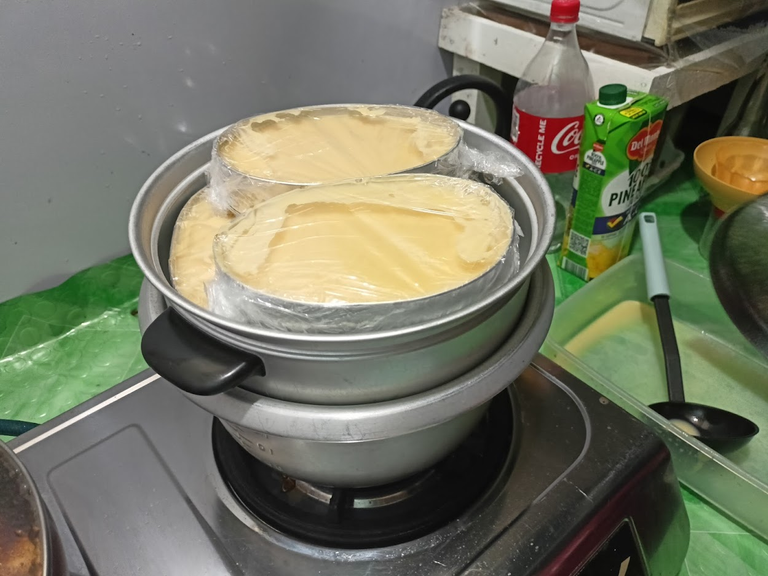 We steamed it for 45 minutes since the llanera is quite full. If the llanera is just around 3/4 full or less, you can steam it for 30 minutes.

After steaming, we turn off the heat but don't take it out first. Wait for around 10 minutes before taking it out.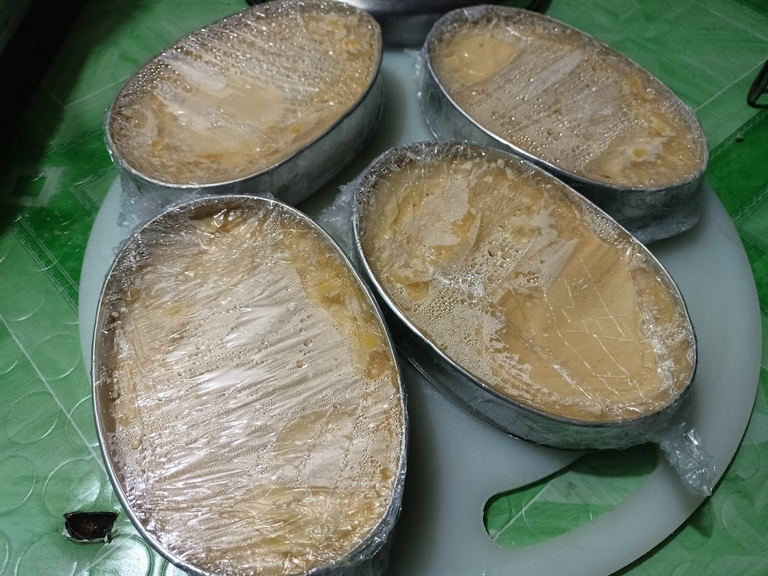 After taking it out from the steamer, let it cool for another 10 minutes before placing it in the chiller.
Ideally, you place it in the chiller for around 8 hours, so it's best to keep it overnight and eat the next day. However, my family members are usually eager to have it, so we sometimes place it in the freezer for a couple hours. lol
As for the banana flan, you basically do the same steps. It's quite simple to do, so you should try it. I'm not much into cooking, but somehow I enjoy making desserts.

I'll try making other no bake desserts from the Philippines and share it here next time. Thanks for checking out this post! Have a great one! <3