"Forget everything you know about pumpkin bread." - A wise man once said.
Today I came home and my mom wasn't feeling too well, but she really wanted to make her favorite pumpkin bread. I like this bread, but I do prefer without the apples at times. We have all the ingredients though, so I decided to go ahead and surprise her when she and my dad returned from their errands.
I want to share with you guys the BEST pumpkin bread recipe I've come across. It's very simple and not dry at all. I made two loaves; one with the apple chunks and one without. Both did not contain the walnuts as the original recipe calls for, since neither of us care for the walnuts.
LET'S MAKE THIS BREAD!
Ingredients:
1 & 2/3 cups - all-purpose flour
1 & 1/2 cups - sugar
1 teaspoon - baking soda
3/4 teaspoon - salt
1/2 teaspoon - ground cinnamon
1/2 teaspoon - ground nutmeg
1/4 teaspoon - baking powder
1/4 teaspoon - ground cloves
1 cup - canned pumpkin
1/2 cup - water
2 - large eggs
1/3 cup - oil (I used vegetable oil)
OPTIONAL:
1 cup - chopped peeled apples
3/4 cup - chopped walnuts
---
---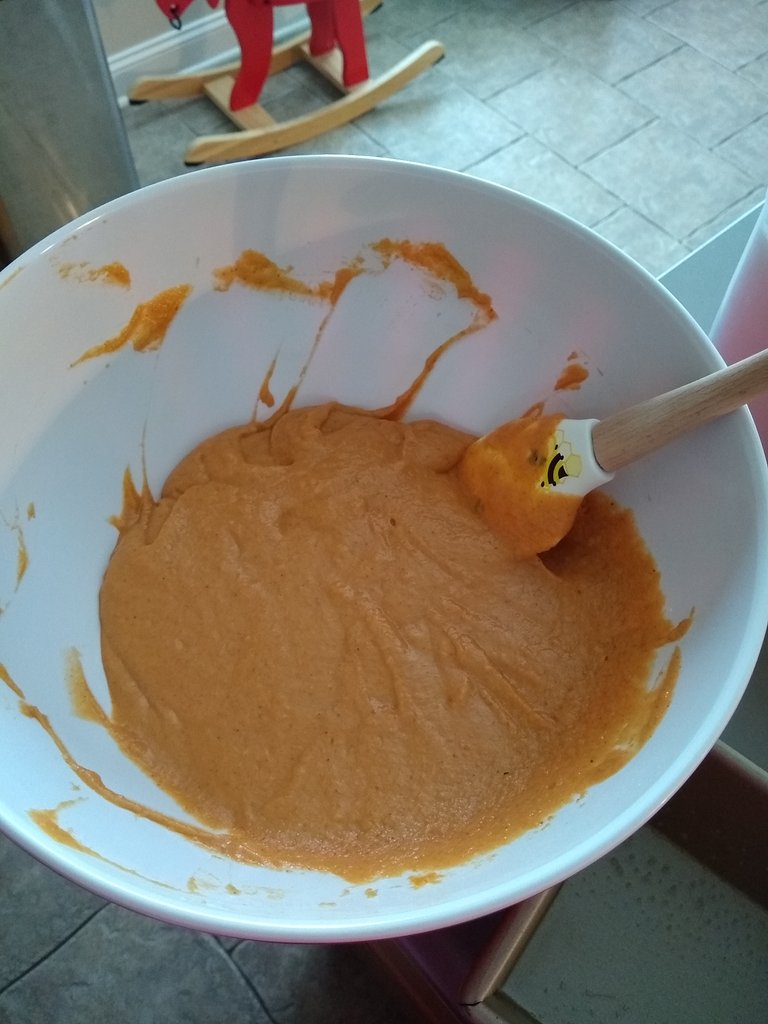 In a large bowl, combine the flour, sugar, baking soda, salt, cinnamon, nutmeg, baking powder and cloves.
In another large bowl, whisk the pumpkin, water, eggs and oil.
Stir into dry ingredients just until moistened.
OPTIONAL: Fold in apples and walnuts.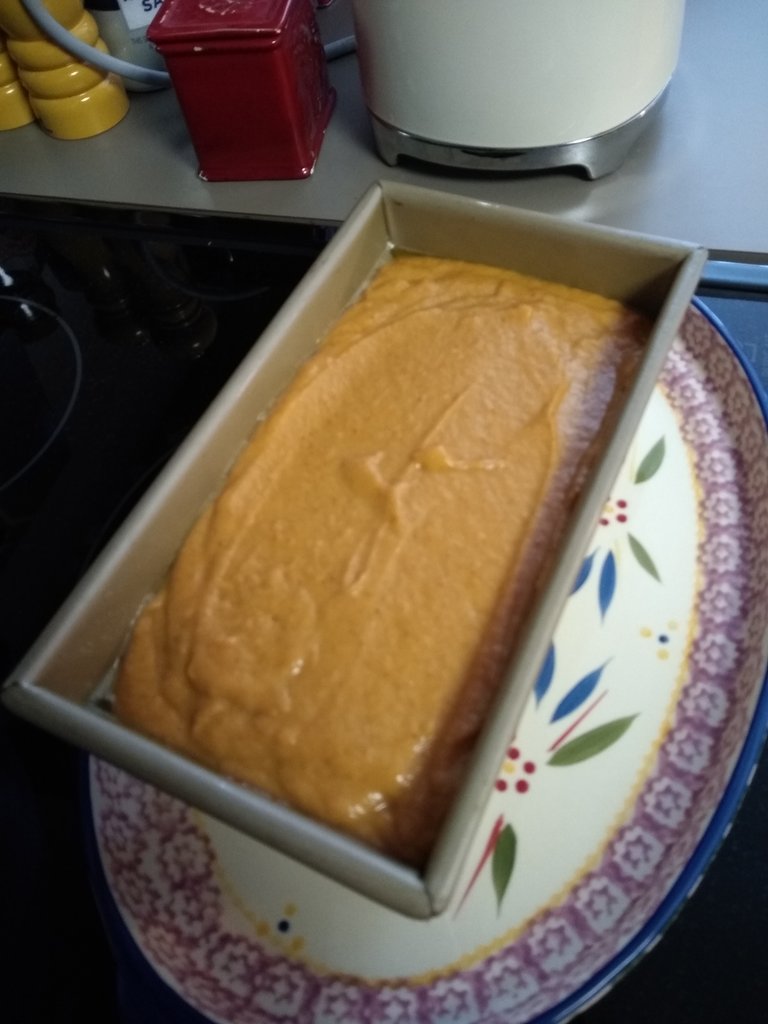 Pour into a greased 9x5-in. loaf pan. (I don't know the measurement of this pan, but it worked!)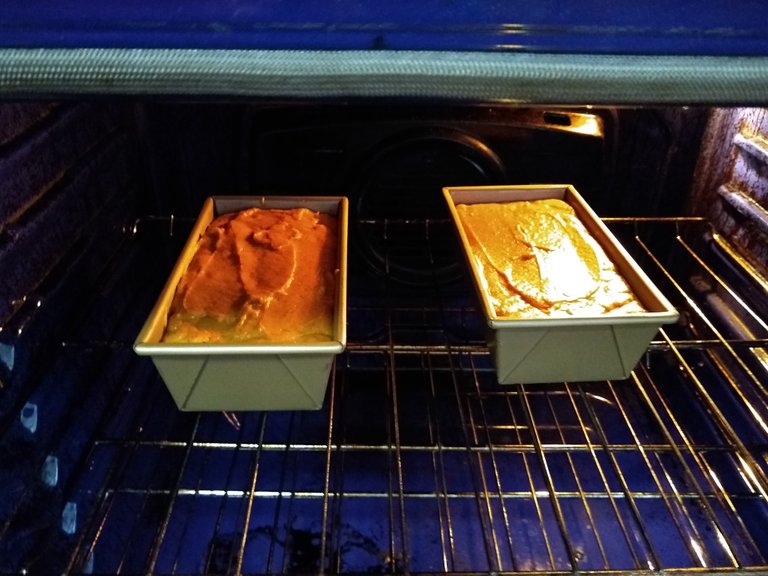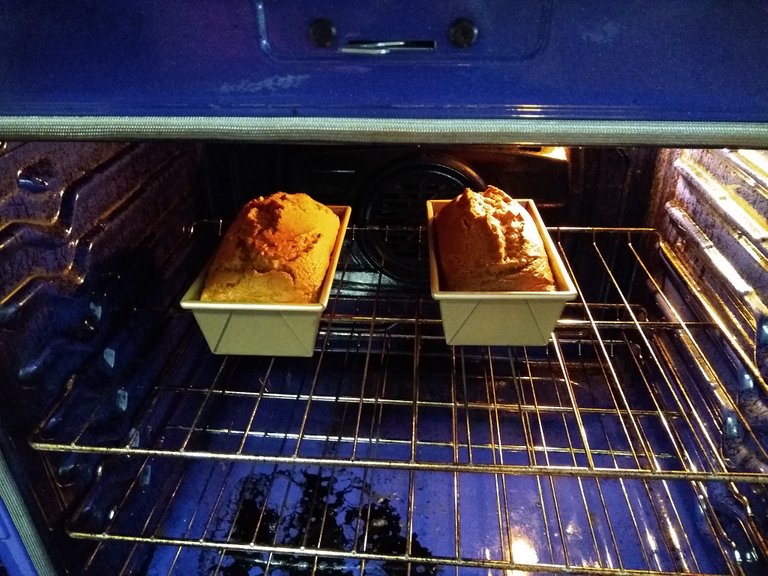 Bake at 325° for 1-1/2 to 1-3/4 hours or until a toothpick inserted in the center comes out clean.
Cool for 10 minutes before removing from pan to a wire rack to cool.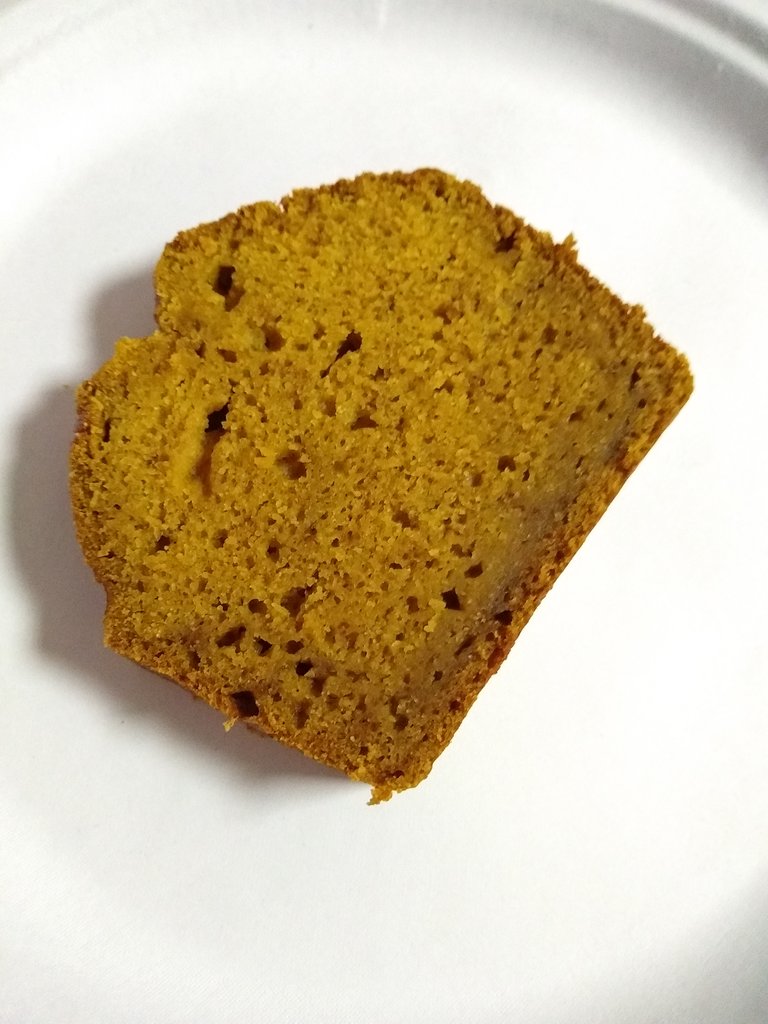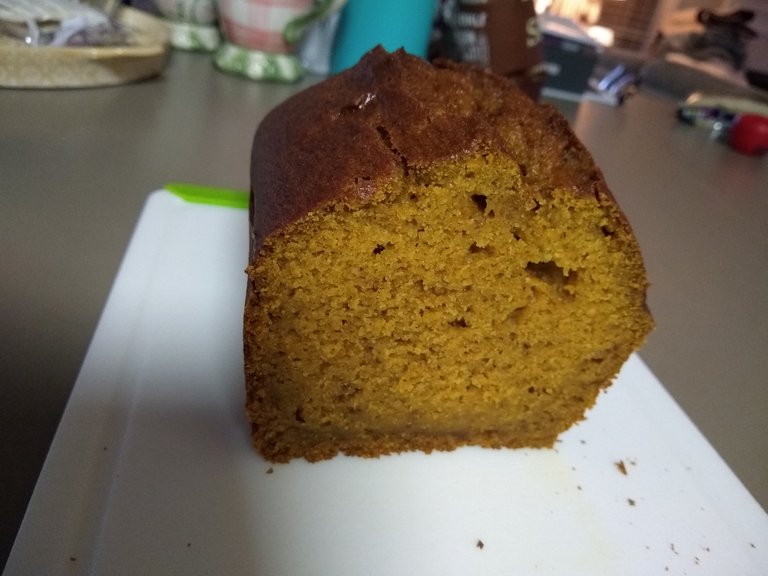 It takes quite a while to cool down, but it's worth the wait! Go ahead, dig in and ENJOY! ❤️🍞