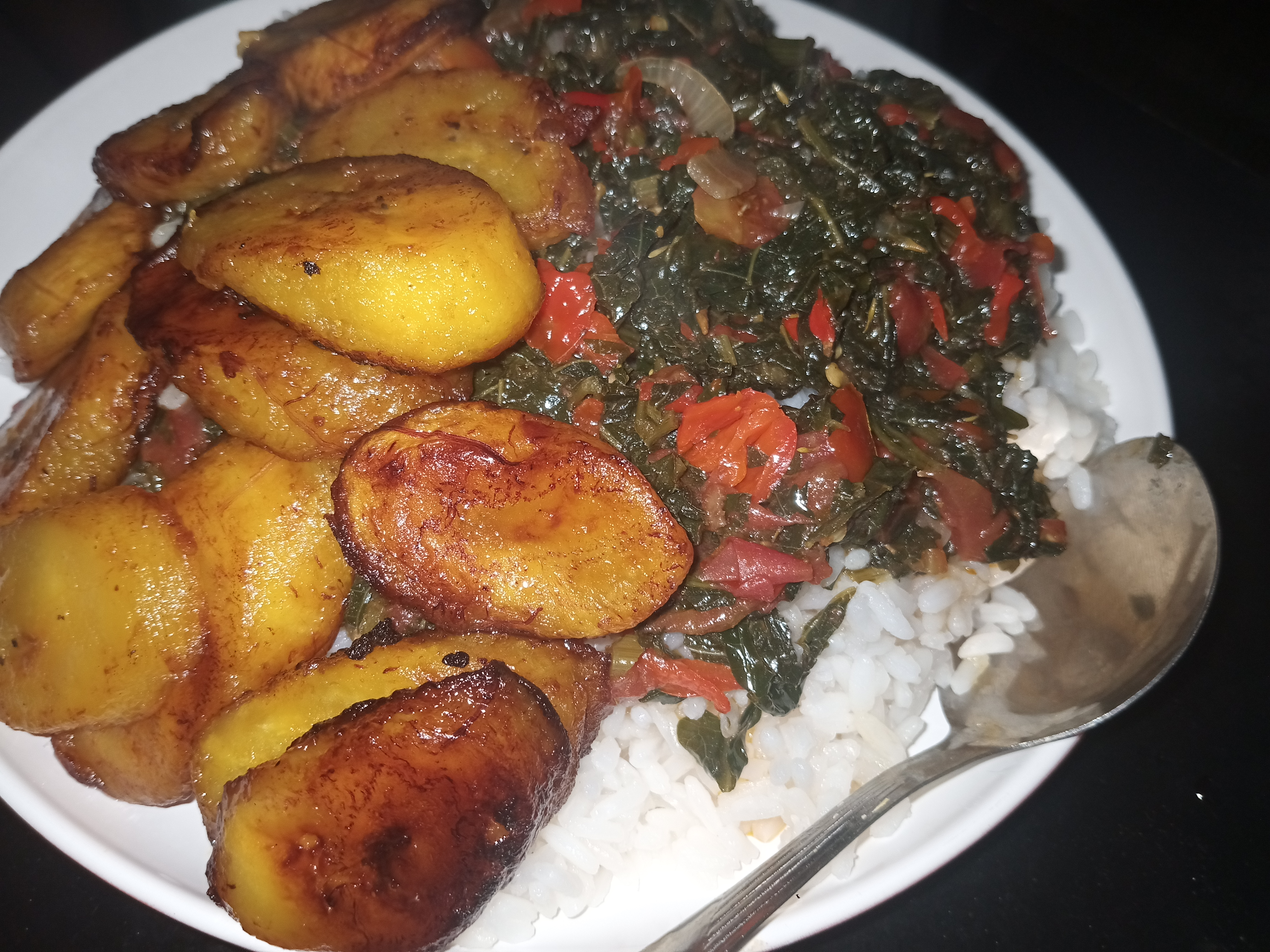 Hi everyone, hope you all are good. Well, today I will be sharing with you a special delicacy I made today. Hope you find it so tasty.
Today I was craving something sweet and healthy, something that will add a lot of nutritious value to the human body. VitaminC, Vitamin A, and B. Also, vitamins and more are essential to the human body, and surely eating vegetables contains all of them.
Well, Nigeria Mixed Vegetable Stew is a popular one here but it depends on how you prepare it. Yeah! Some prefer it steamed or fried. And how rich it looks and tastes. Also, it can be eaten with other subtleties like boiled or fried yam, beans, or rice. But I decided to go with boiled white rice. So sit tight and enjoy my offer today. Nigeria Mixed Vegetable Stew.
Recipe For Nigeria Mixed Vegetable Stew.
5 large chopped tomatoes


About 4 handfuls of chopped pumpkin leaves

3 tablespoons of ground crayfish

1bulb of onions (chopped)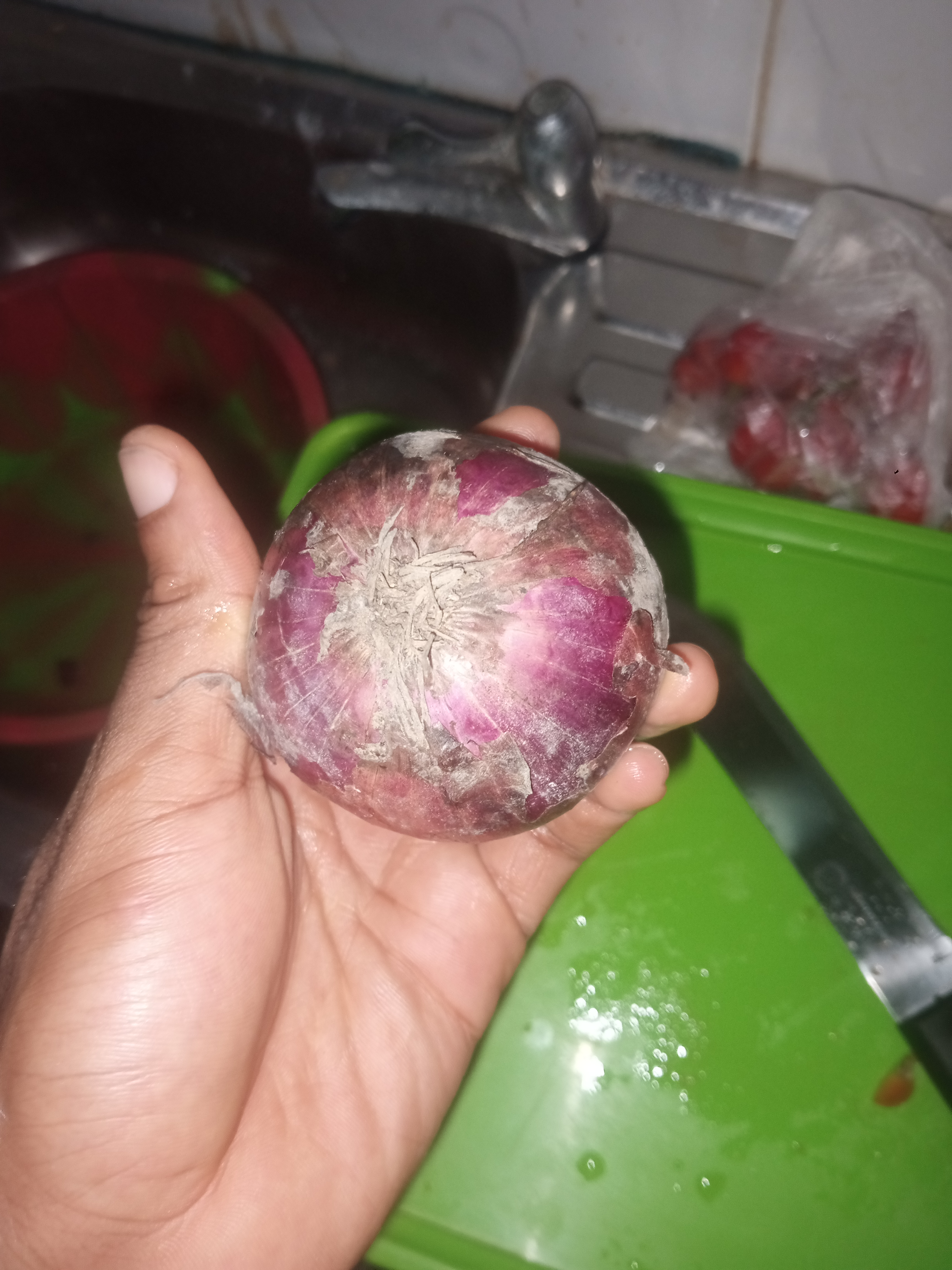 3 cooking spoons of vegetable oil

Chopped fresh pepper


Plantain


Seasoning cubs to taste

Salt to taste

White rice.

How to prepare Nigeria Mixed Vegetable Stew
1.)First, wash your chopped pumpkin with clean water and then steam it for 5 minutes, so it won't lose its vitamins and also soften it.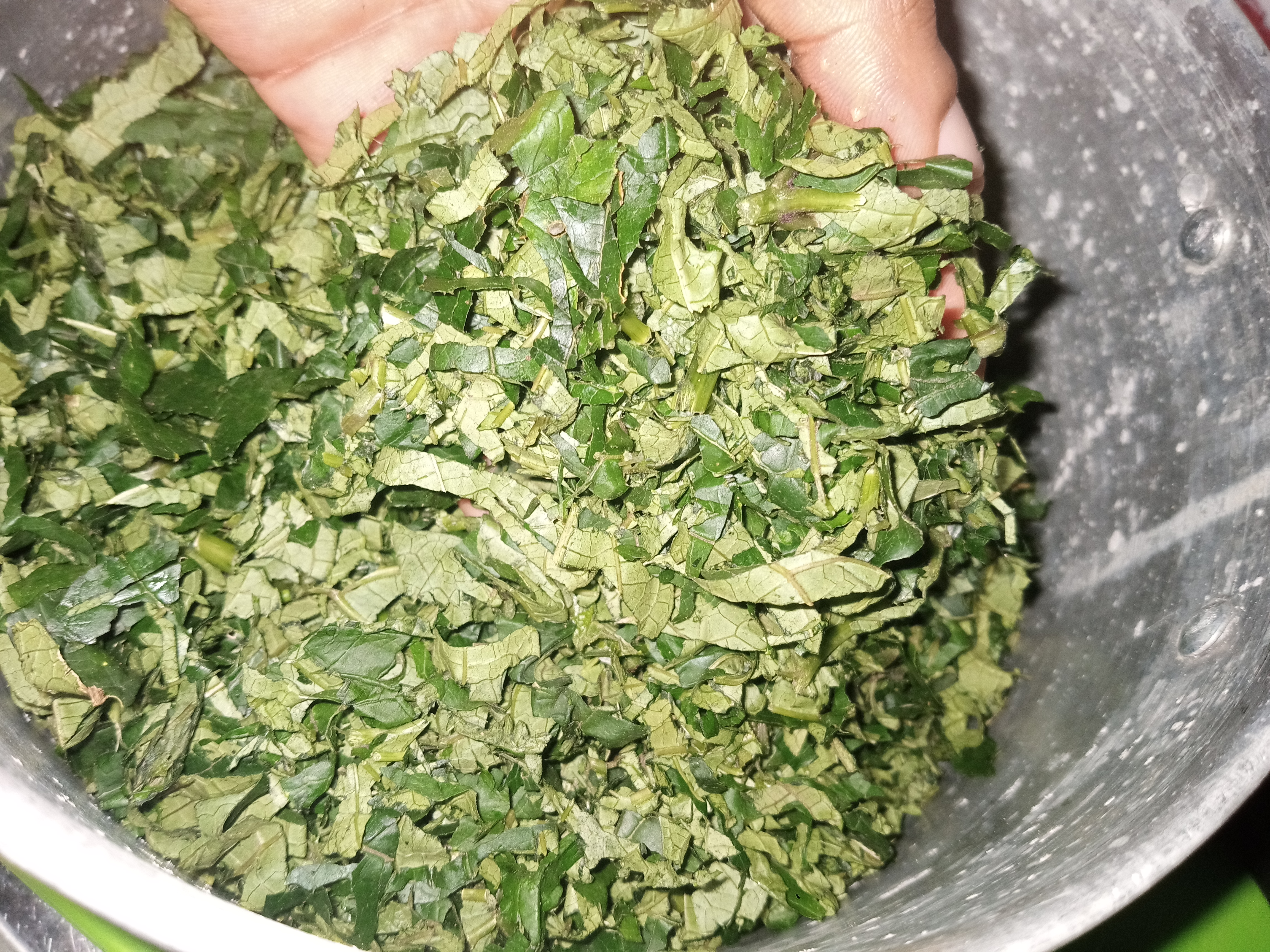 2.)After steaming the chopped pumpkin leaves, then take a clean pot and heat the vegetable oil till it's hot to cook.
3.)Fry the onion for about 2minutes, then add tomatoes and pepper and fry for about 3 minutes. Fry till you get a change of gold color and aroma.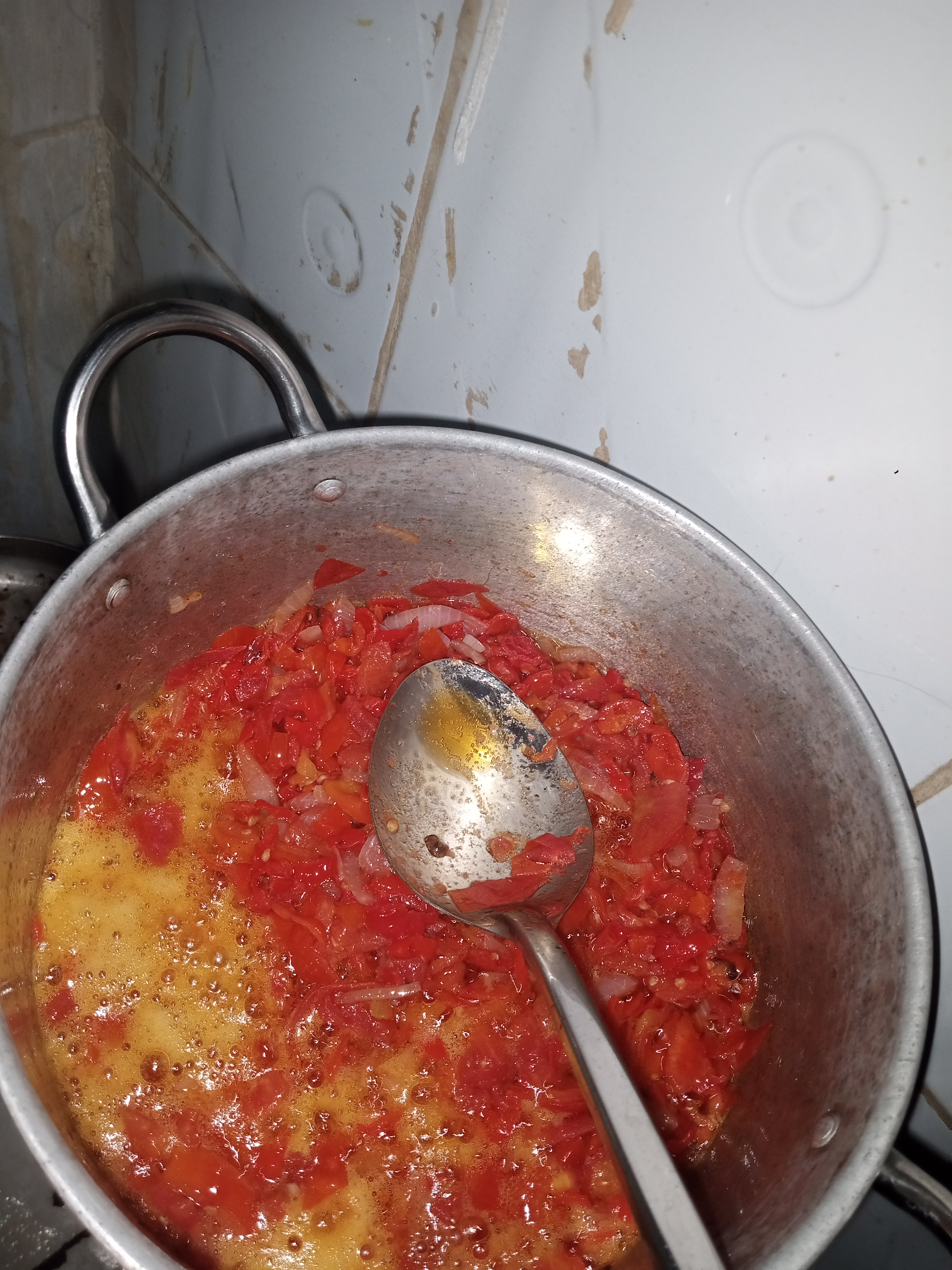 4.)Next, add the crayfish, season, and little water. Cook for another 5 minutes, stirring intermittently.
5.)Add the chopped pumpkin leaves and stir till it is mixed with the ingredients inside the pot. Cook for about 4 minutes.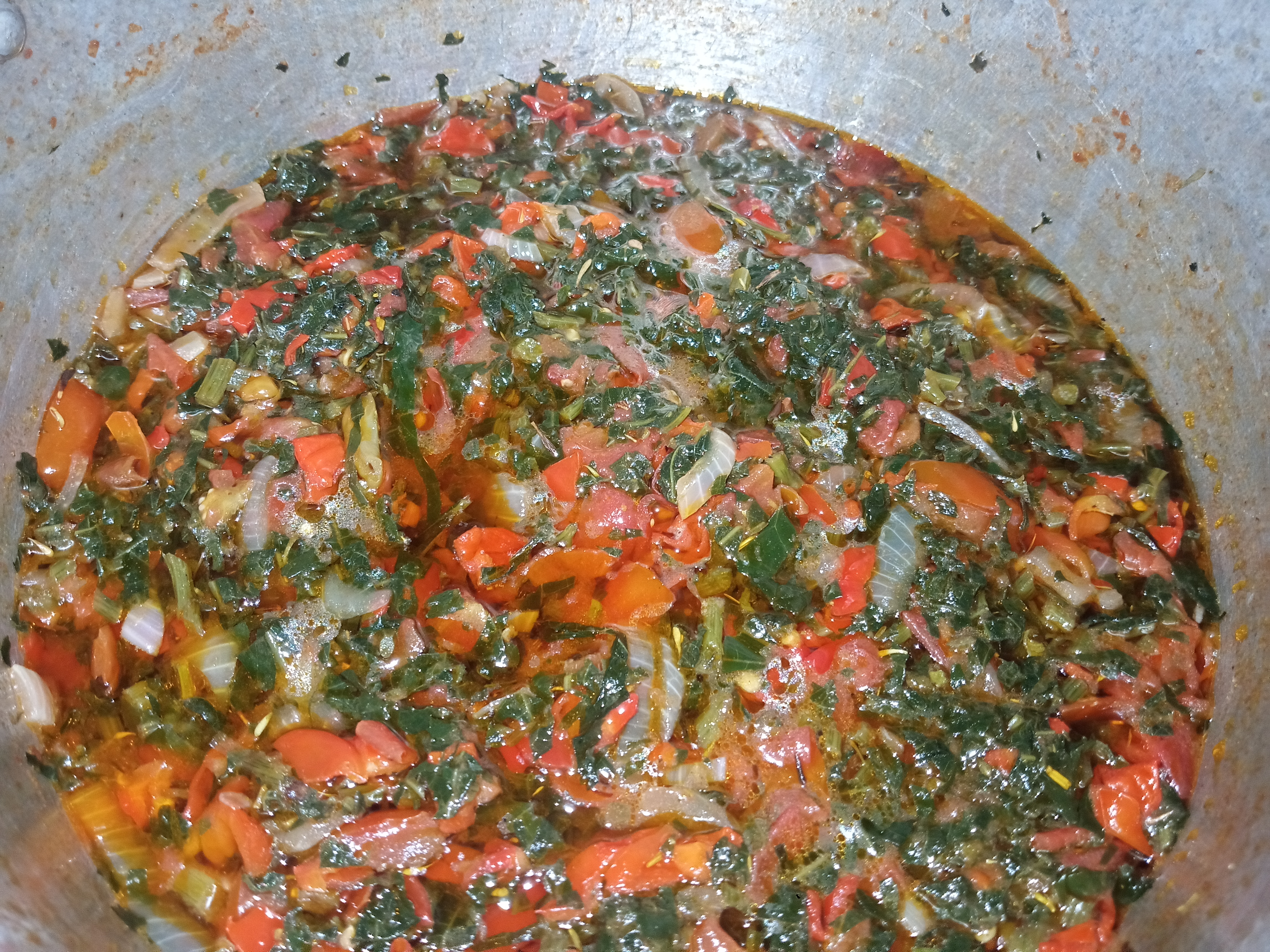 6.)Now fry your plantains, as you wait for the vegetable stew.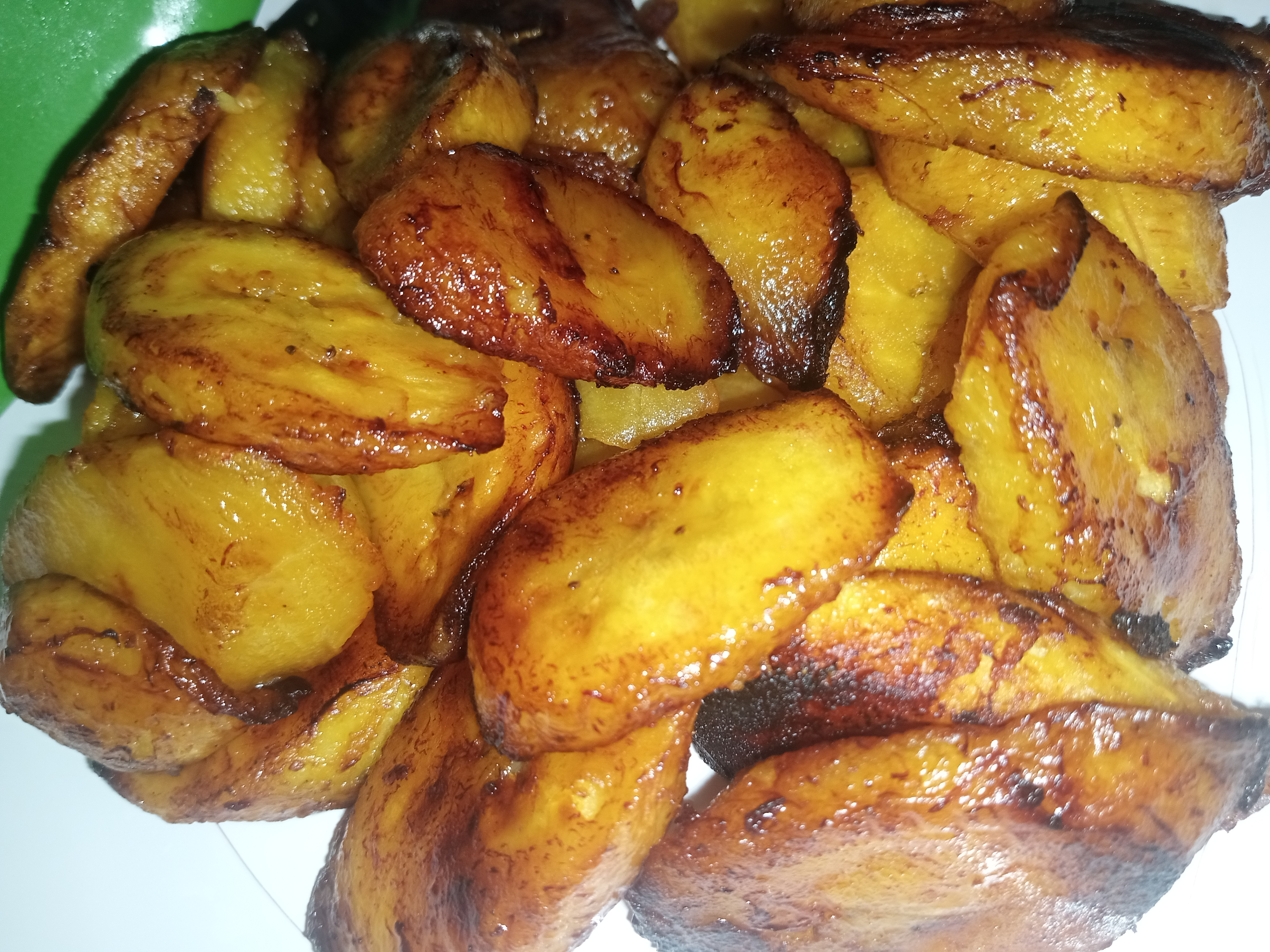 7.)Taste the stew and serve with boiled white rice.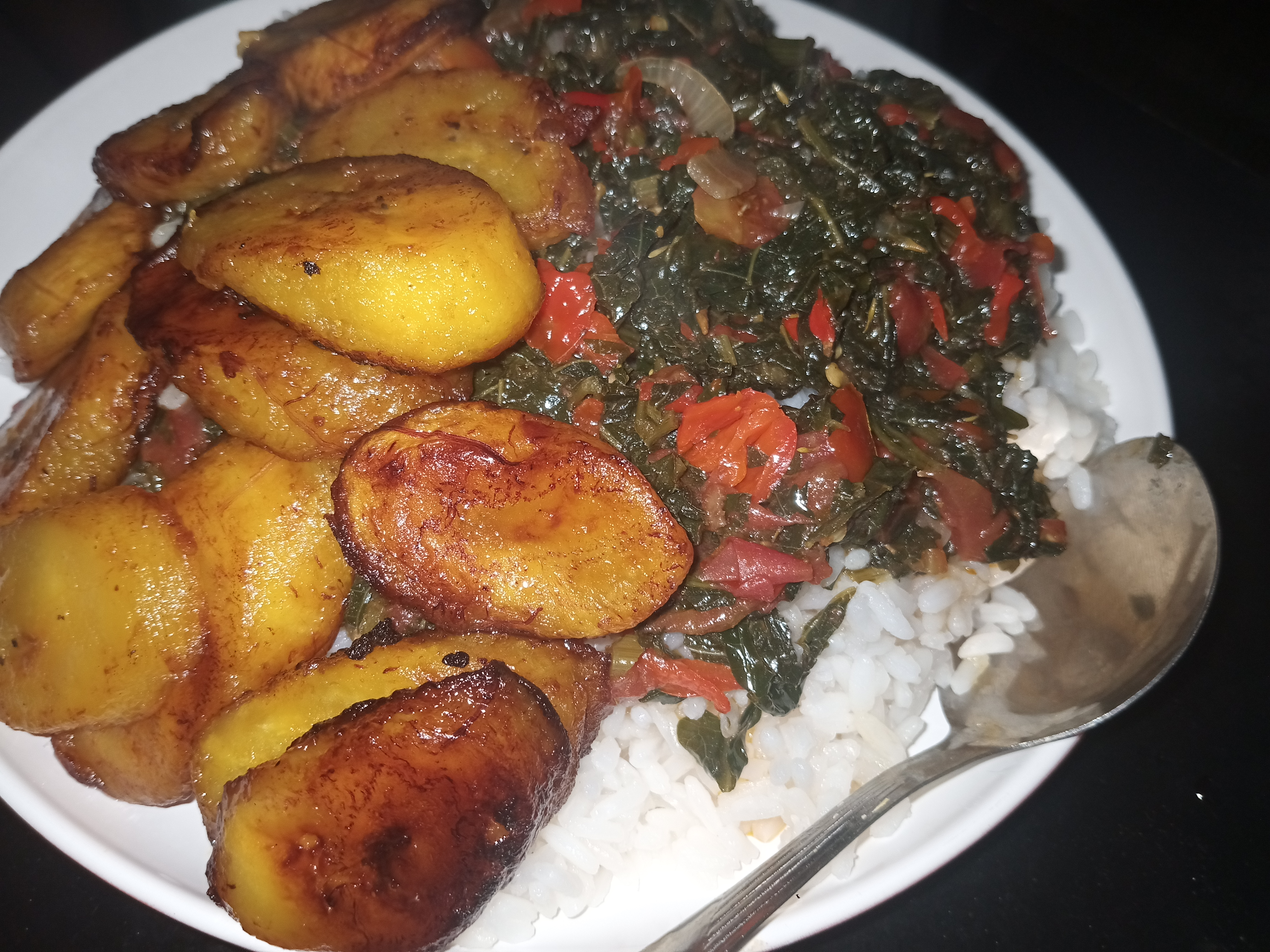 Enjoy your meal. You can try it out, less cost and nutritious.
All photos belongs to me and courtesy of my Android phone;Tecno Spark7pro