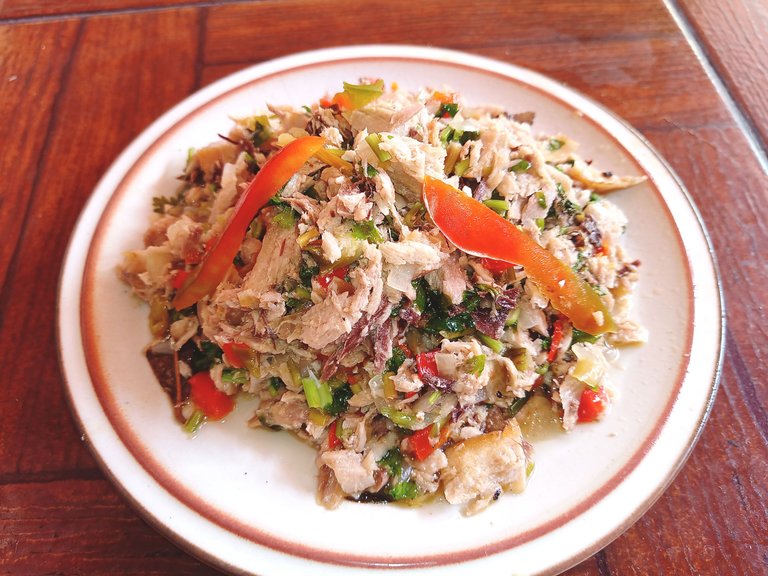 ---

---
¡Saludos estimados amigos!, comenzando una nueva semana y nueva receta. Para hoy les traigo otra idea para comer, esta Semana Santa aproveché de comprar pescado para preparar otras recetas y para conservar la tradición de pascua, les voy a preparar un atún desmenuzado con vegetales; para mi es uno de los mejores platos, muy rendidor, delicioso y lo podemos combinar de muchas maneras. Espero les guste mi receta y como siempre que tengan buen provecho.
Greetings dear friends!, starting a new week and new recipe. For today I bring you another idea to eat, this Easter I took the opportunity to buy fish to prepare other recipes and to preserve the holy week tradition, I am going to prepare a shredded tuna with vegetables; For me it is one of the best dishes, very yielding, delicious and we can combine it in many ways. I hope you like my recipe and as long as you have and enjoy your meal
---

---
Ingredientes / Ingredients: 🐟
---
- 1 kilo de atún, 2 pimentones rojos, 2 cebollas, 2 hojas de laurel, vinagre, 1 ramita de cebollin, 1 ramita de cilantro, 1 cucharada de sal, 3 cucharadas de aceite.
- 2.20 lbs of tuna, 2 red bell peppers, 2 onions, 2 bay leaves, vinegar, 1 sprig of chives, 1 sprig of coriander, 1 tablespoon of salt, 3 tablespoons of oil.
---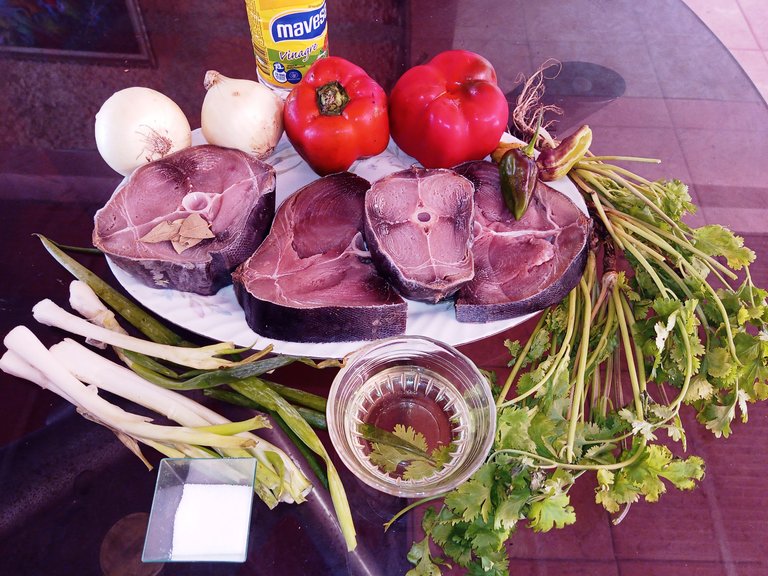 ---

---
Preparacion / Preparation: 🔪
---
- Lavar muy bien el atún con vinagre y abundante agua.
- Wash the tuna very well with vinegar and plenty of water.
---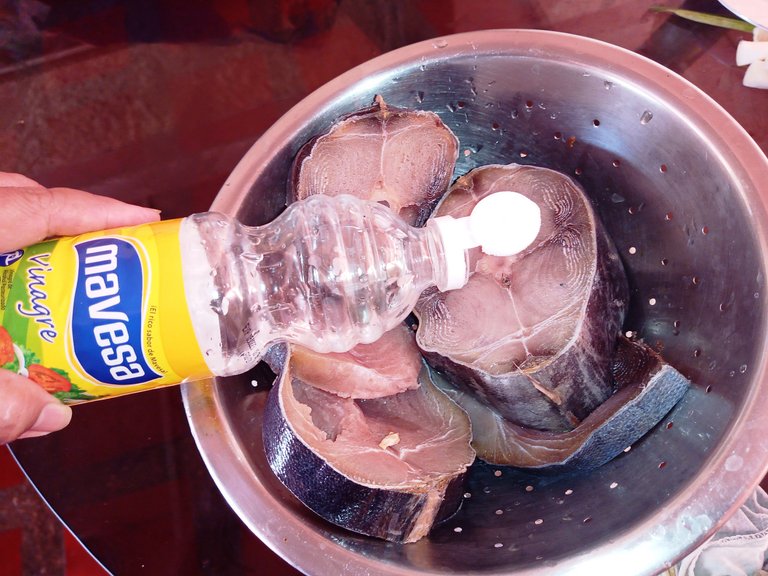 ---
- Le agregamos la sal y laurel 2 tazas de agua y llevamos al fuego por media hora.
- Add the salt and bay leaf to 2 cups of water and cook for half an hour.
---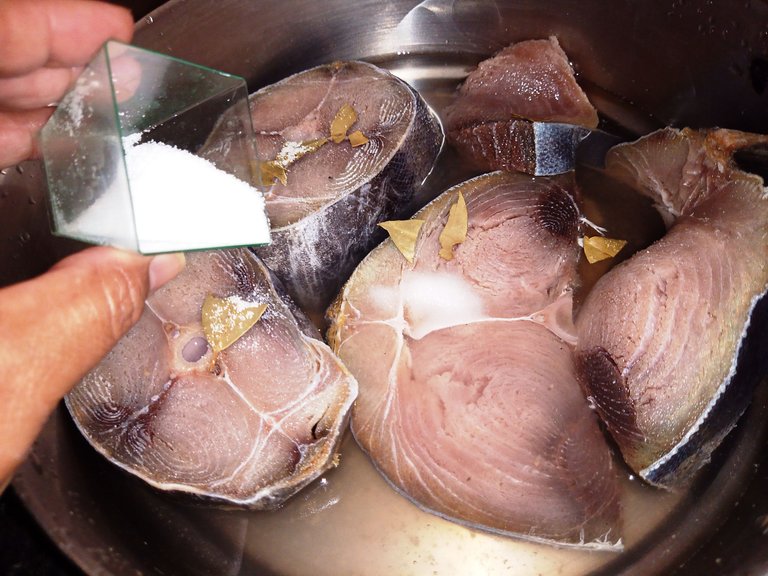 ---
- Transcurrida la media hora, dejamos enfriar.
- After half an hour, let it cool down.
---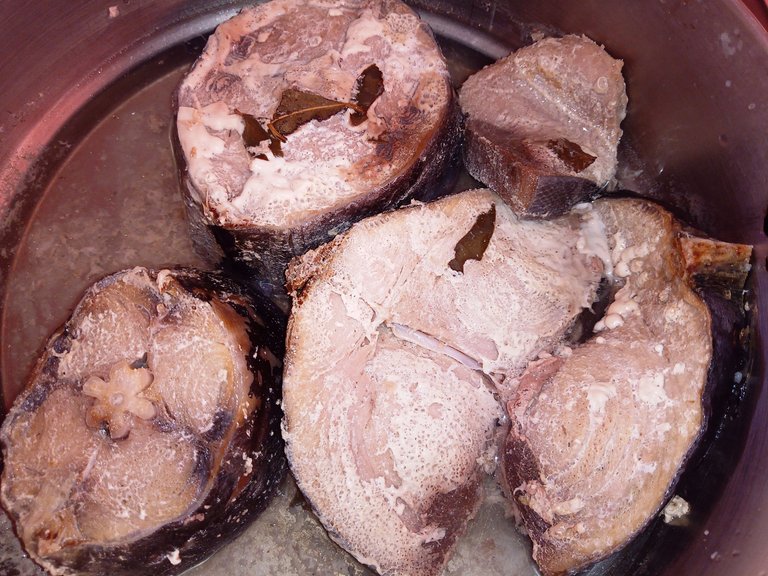 ---
- Le retiramos la piel y desmenuzamos.
- We remove the skin and crumble.
---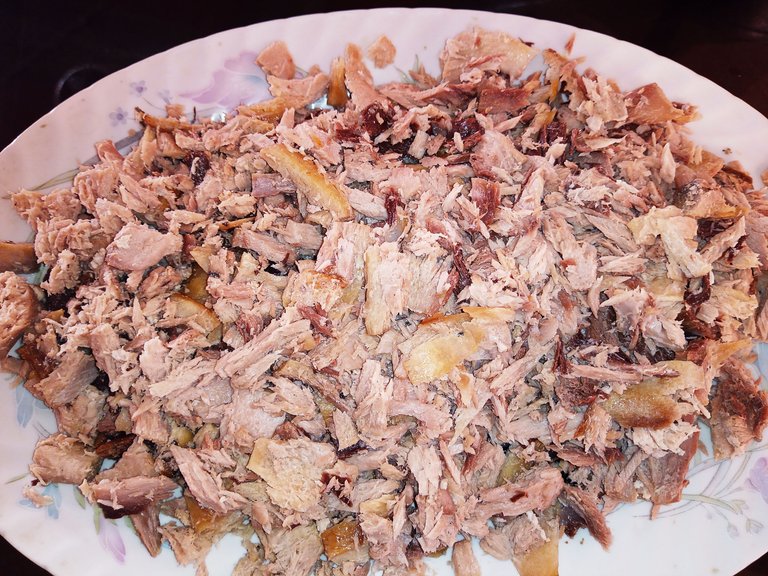 ---
- Cortamos finamente los aliños.
- Finely cut the dressings.
---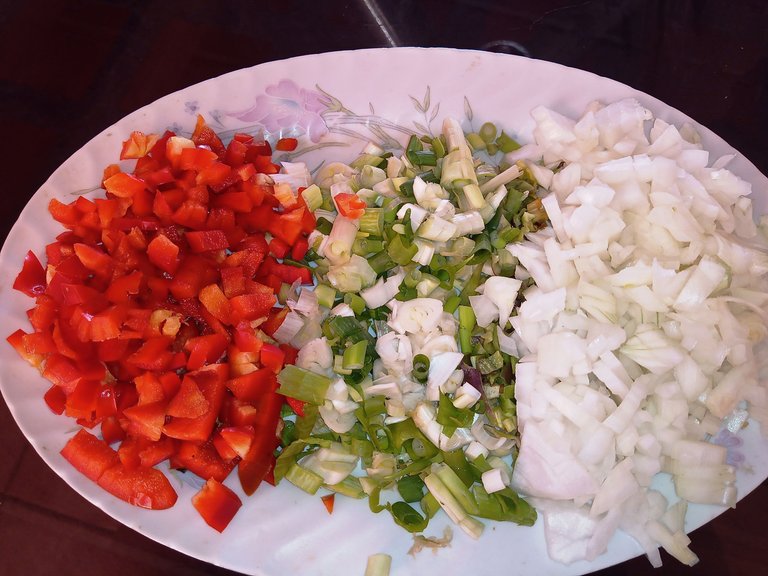 ---
- Sofreír los aliños con aceite por 7 min a fuego medio.
- Fry the dressings with oil for 7 min over medium heat.
---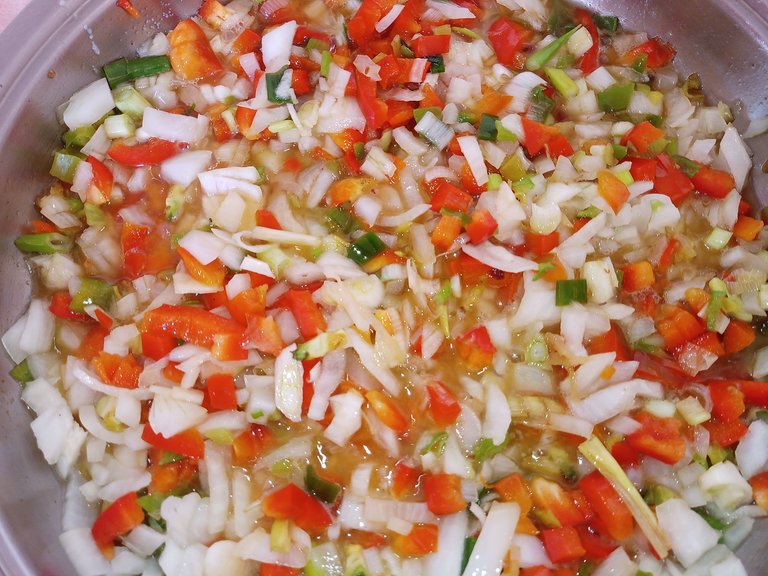 ---
- Hasta que la cristalice la cebolla.
- Until the onion crystallizes.
---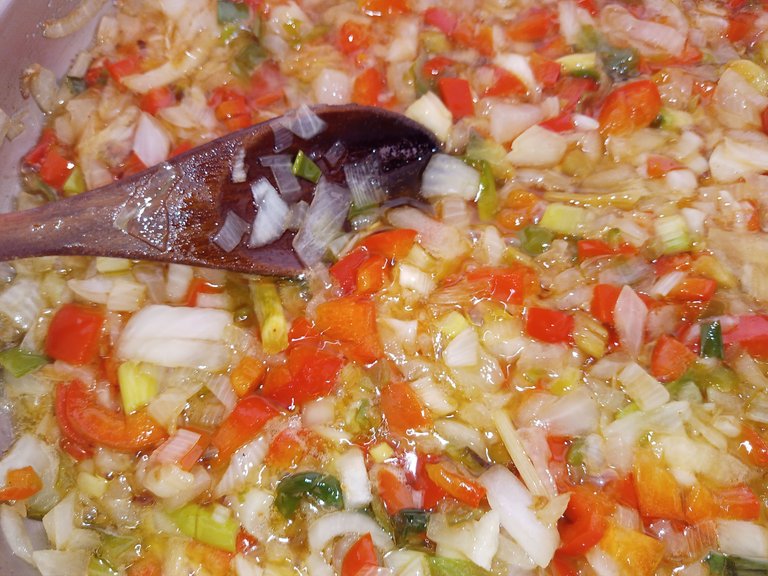 ---
- Incorporamos el sofrito de aliños al atún desmenuzado.
- We add the sauce stir-fry to the shredded tuna.
---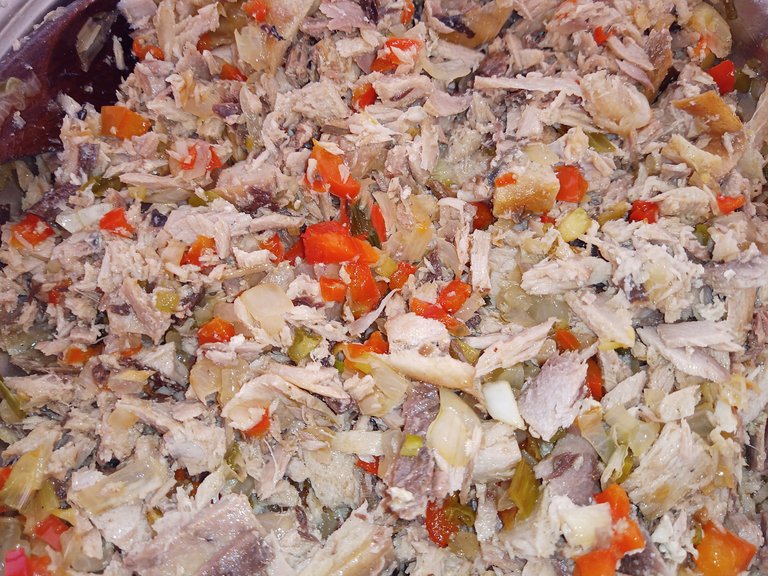 ---
- Agregamos el cilantro y mezclamos.
- Add the coriander and mix.
---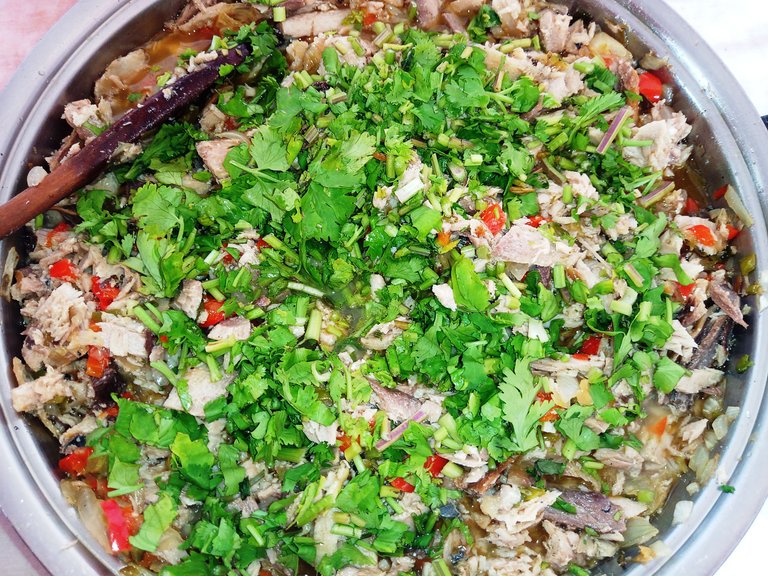 ---
- Removemos para integrar bien los aliños con el atún.
- We stir to integrate well the dressings with the tuna.
---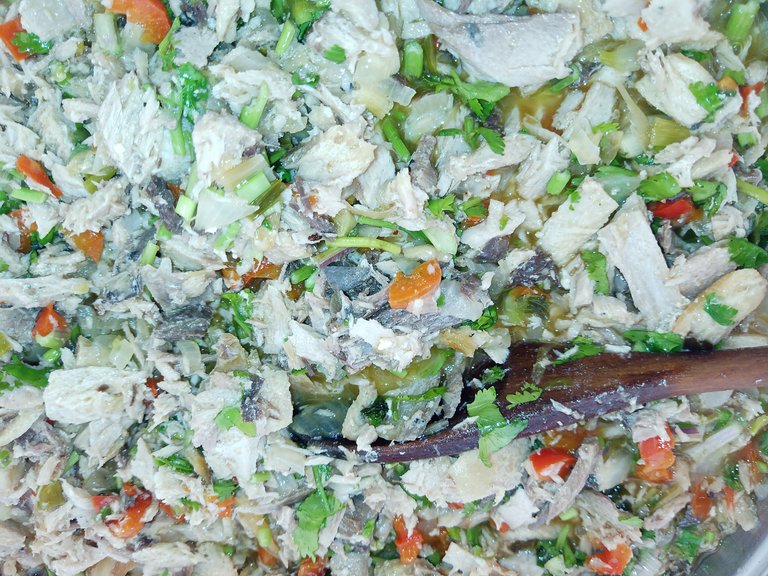 ---

---
Servimos con lo que más te guste; arepas, arroz, tostones, pasta
---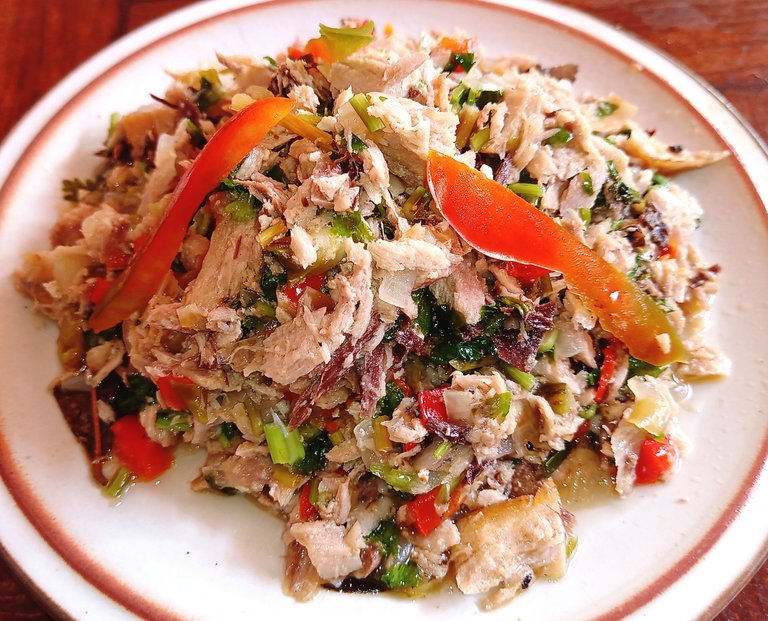 ---
We serve with whatever you like the most; arepas, rice, tostones, pasta
---

---
Otras de mis publicaciones/Other of my publications
---
---

Las fotos son de mi propiedad tomadas con mi celular BluAdvance L4 A350a Dual Sim Quad Core
The photos are my property taken with my BluAdvance L4 A350a Dual Sim Quad Core cellphone
CONTENIDO 100% ORIGINAL
100% ORIGINAL CONTENT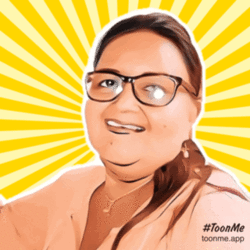 Los gif fueron creados por el programa ToonMe.app y EzGifMaker
The gifs were created by the ToonMe.app program and EzGifMaker