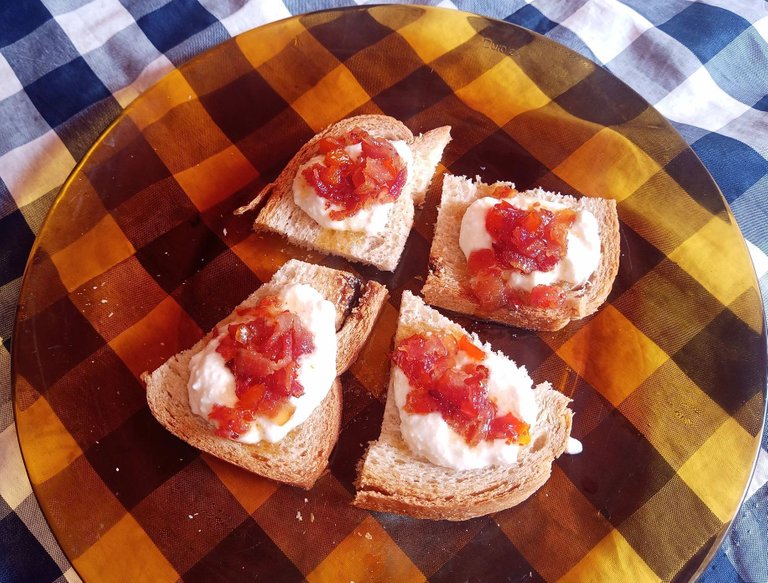 ---

---
¡Saludos estimados amigos de #FoodiesBeeHive!. Les voy enseñar a preparar una mermelada de tocineta y pimentón que es una delicia. En Venezuela estamos en la temporada de los juegos de la Serie del Caribe, y que mejor merienda con galletas o pan para ver el béisbol. Espero les guste y disfruten de esta deliciosa receta.
Greetings dear friends of #FoodiesBeeHive! I am going to teach you how to prepare a bacon jam with bell pepper, that is delicious. In Venezuela we are in the season of the Caribbean Series games, and what better snack with cookies or bread to watch baseball. I hope you like it and enjoy this delicious recipe.
---
🍴¡GRACIAS POR SEGUIR MIS RECETAS! / THANK YOU FOR FOLLOWING MY RECIPES!🍴
---

---
Ingredientes / Ingredients: 🔪
---
- 200 gramos de tocineta rebanada, 1 taza de azúcar, 1 cucharada de miel, 2 cucharadas de vinagre blanco, 1 pimentón rojo pequeño.
- 200 grams of sliced ​​bacon, 1 cup of sugar, 1 tablespoon of honey, 2 tablespoons of white vinegar, 1 small red bell pepper.
---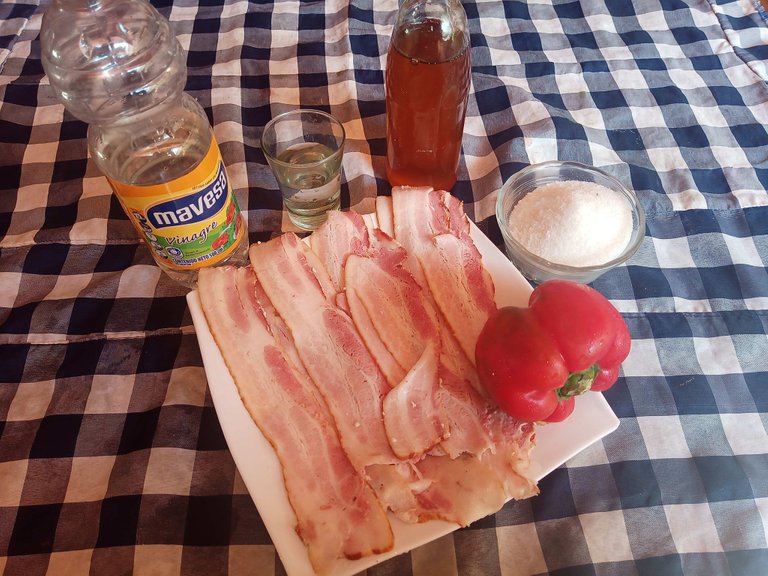 ---

---
Preparación / Preparation: 🍯
---
- Cortar finamente la tocineta.
- Finely slice the bacon.
---
---
- Colocar la tocineta en un sartén a dorar para que se derrita la grasa.
- Place the bacon in a frying pan to brown so that the fat melts.
---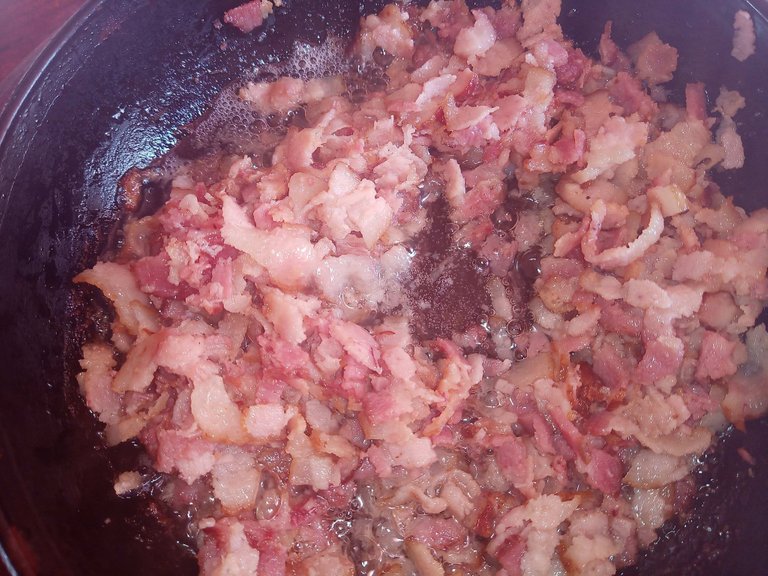 ---
- Añadir la miel y mezclar.
- Add honey and mix.
---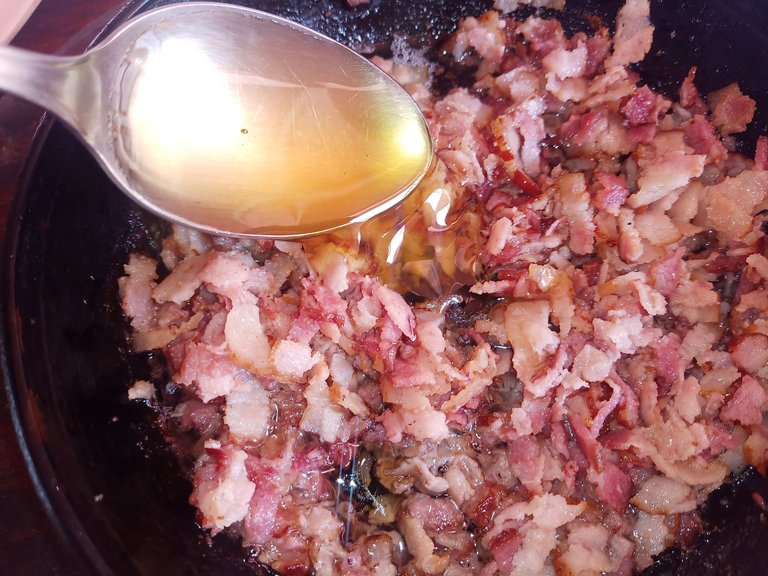 ---
- Agregar la azúcar y seguir removiendo hasta que se forme el almíbar.
- Add the sugar and keep stirring until the syrup forms.
---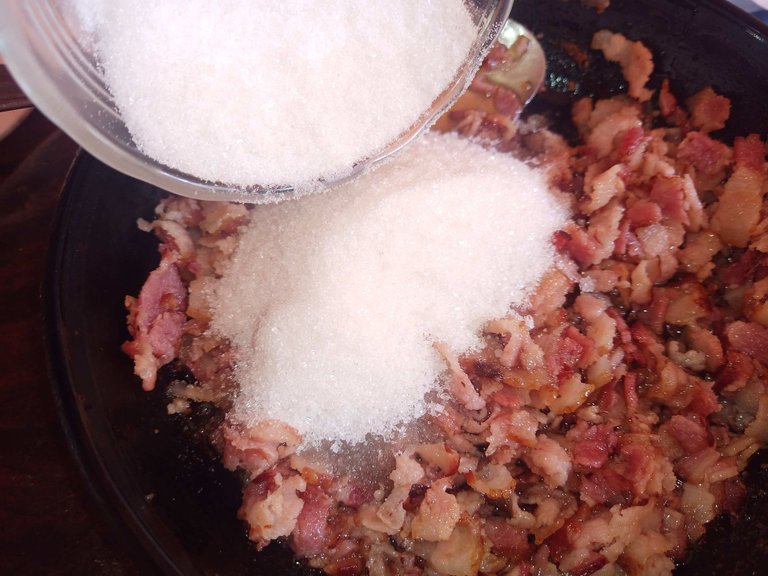 ---
- Cortar el pimentón finamente.
- Cut the bell pepper finely.
---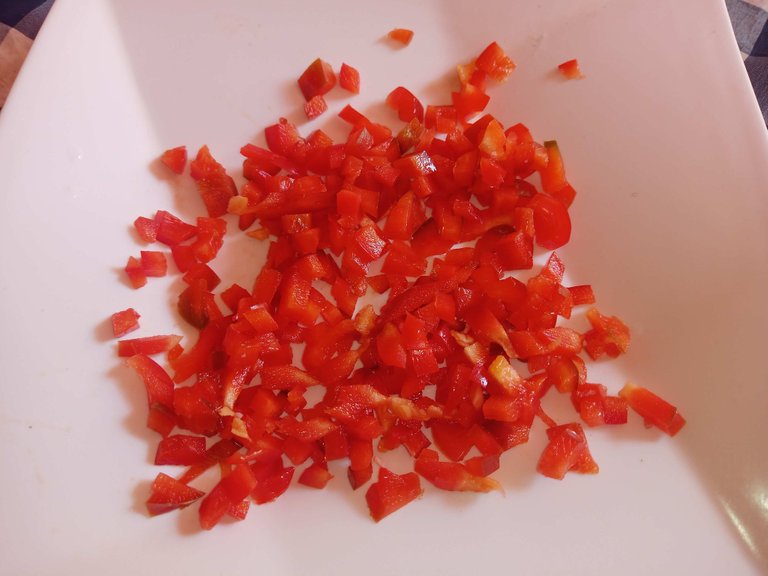 ---
- Incorporar el pimentón al almíbar.
- Add the bell pepper to the syrup.
---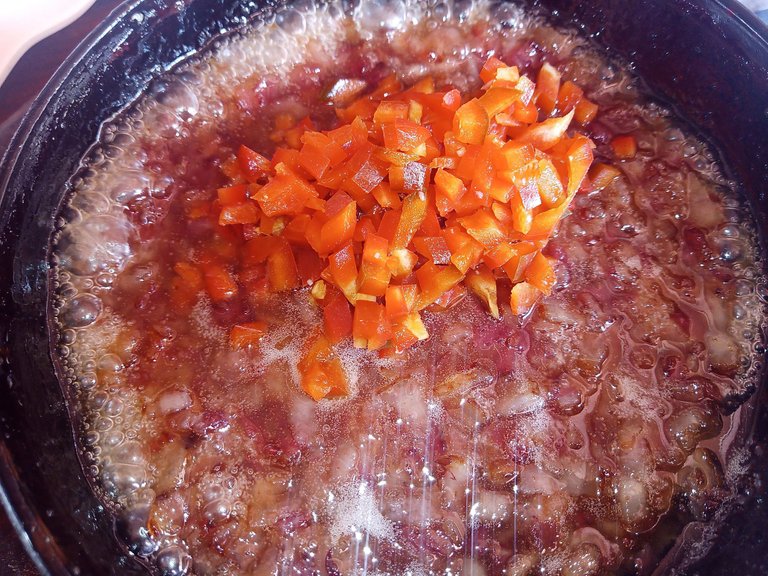 ---
- Y remover.
- And remove.
---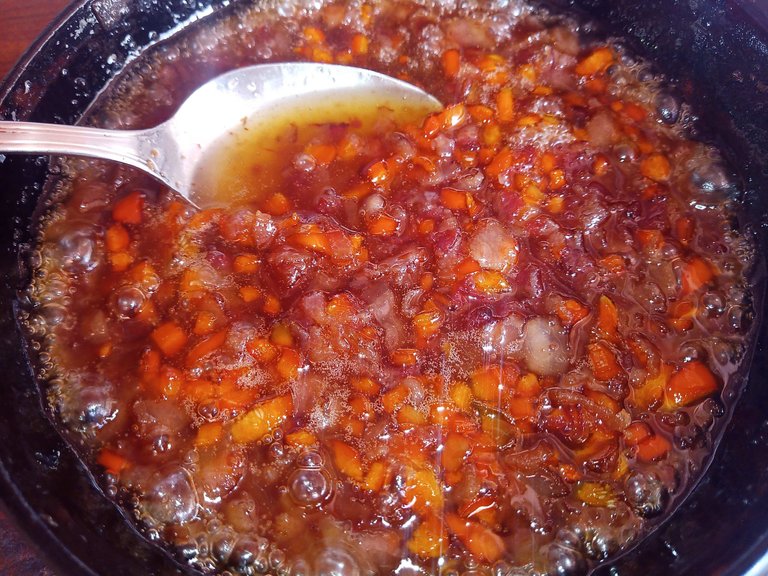 ---
- Agregar el vinagre y mezclar.
- Add the vinegar and mix.
---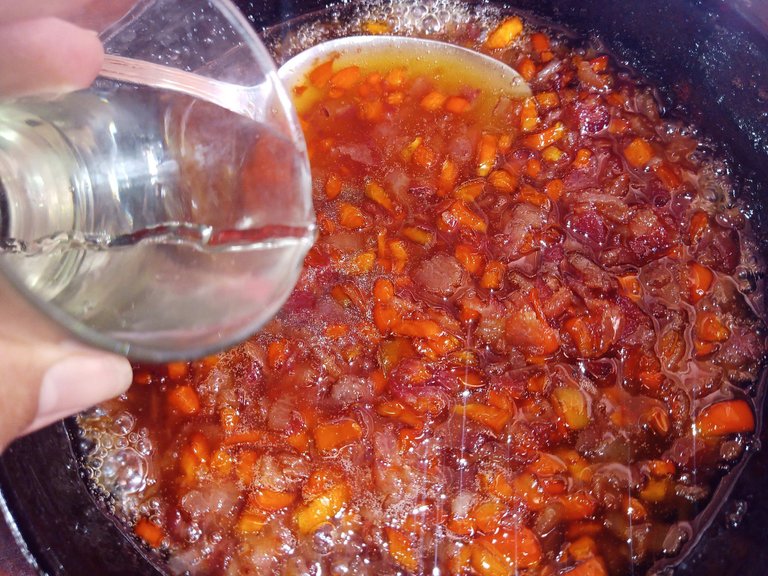 ---
- Y dejarlo enfriar.
- And let it cool.
---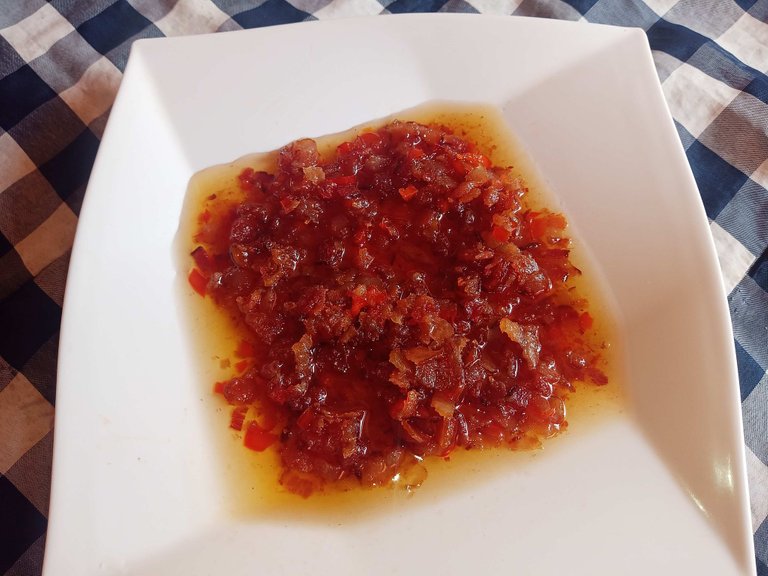 ---

---
🍯 ¡Disfrutar con Pan o Galletas!, Les Gustará 🍯
---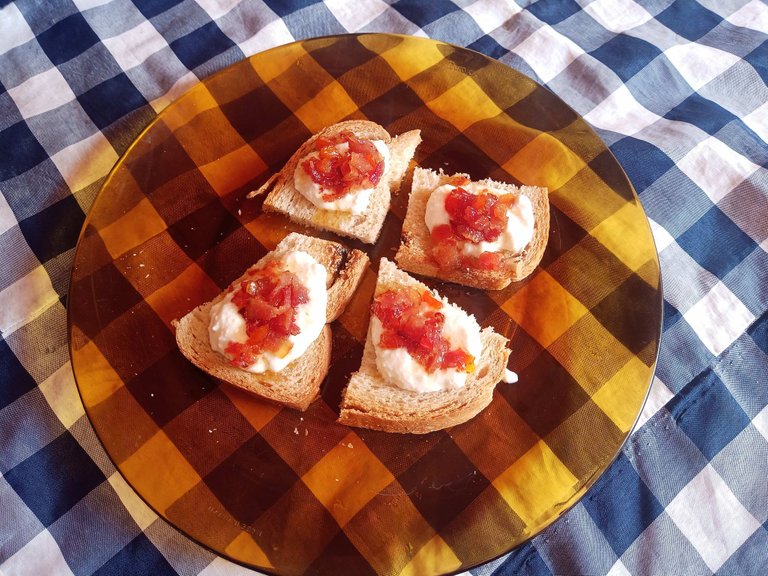 ---
Enjoy with Bread or Cookies!, They'll Like It 🍯
---

---
Otras de mis publicaciones/Other of my publications
---
---

---
Las fotos son de mi propiedad tomadas con mi celular Blu Smartphones G60
The photos are my property taken with my Blu G60 Smartphones cell phone
CONTENIDO 100% ORIGINAL
100% ORIGINAL CONTENT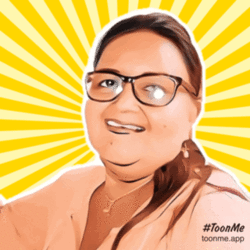 Los gif fueron creados por el programa ToonMe.app y EzGifMaker
The gifs were created by the ToonMe.app program and EzGifMaker