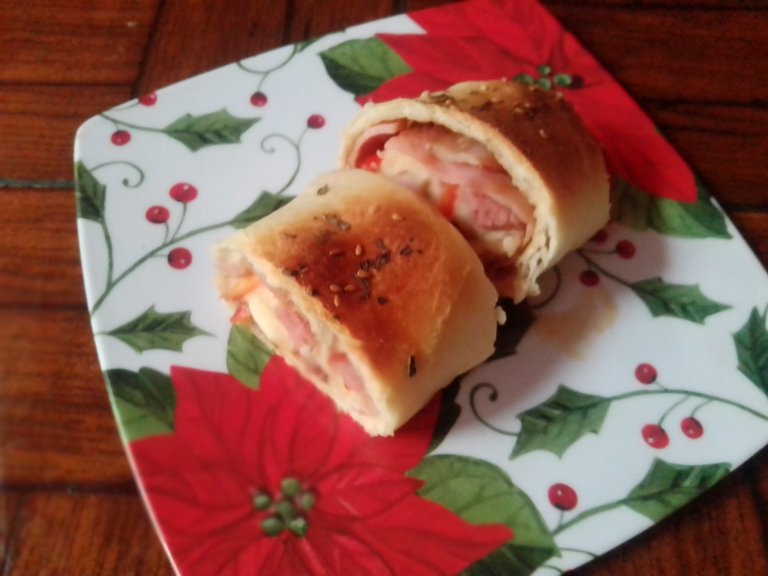 Estimados amigos saludos. En Venezuela es tradicional el pan de jamón en las fechas navideñas. Hoy les quiero dar otra variedad de este pan relleno con jamón y queso como ingrediente principal, le podemos añadir el queso, pimentón, orégano; en realidad lo podemos hacer con lo que tengamos aparte del jamón. Elaborado con tocineta, aceitunas y pasitas es más navideño. Hoy les traigo otra opción que se les gustará.
Dear friends, greetings. In Venezuela, ham bread is traditional on Christmas dates. Today I want to give you another variety of this bread stuffed with ham and cheese as the main ingredient, we can add cheese, pepper bell, oregano; we can actually do it with whatever we have apart from ham. Made with bacon, olives and raisins, it is more Christmas. Today I bring you another option that you will like.




INGREDIENTES / INGREDIENTS: 🍠🧀🥓🌶
2 tazas de harina leudante, 100 grs de jamón en lonja, 100 grs de jamón y queso en cuadritos, 1/4 taza de agua, 1 cucharadita de azúcar, 1 cucharadita de sal, pimentón en tiritas, orégano en hojitas, 1 huevo, 1/4 taza de aceite, 1 cucharadita de levadura.
- 2 cups of self-rising flour, 100 grams of sliced ​​ham, 100 grams of diced ham and cheese, 1/4 cup of water, 1 teaspoon of sugar, 1 teaspoon of salt, paprika in strips, oregano in leaves, 1 egg , 1/4 cup oil, 1 teaspoon yeast.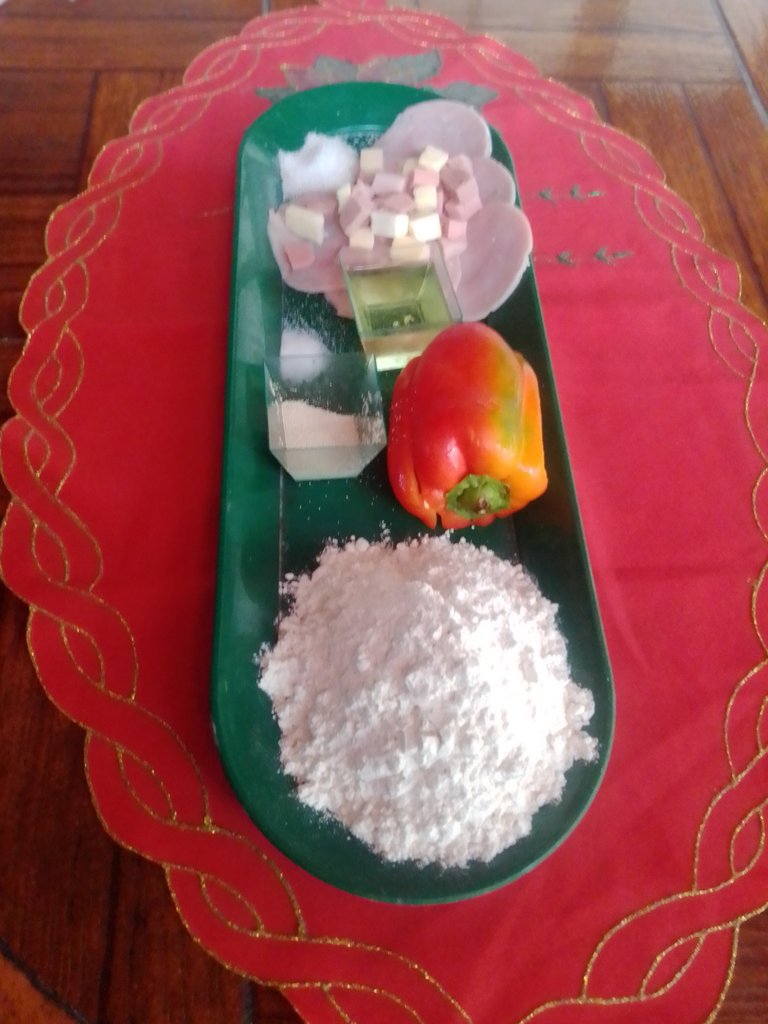 PREPARACIÓN / PREPARATION: 🍜
Colocamos en una taza agua tibia con la cucharadita de azúcar y dejamos fermentar por 30 min.
- Place warm water with the teaspoon of sugar in a cup and let it ferment for 30 min.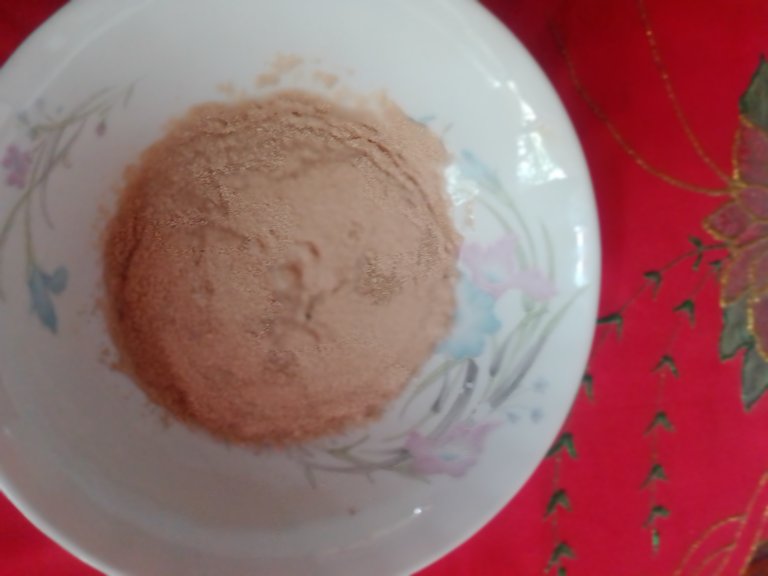 Hacemos un volcán con la harina.
- We make a volcano with the flour.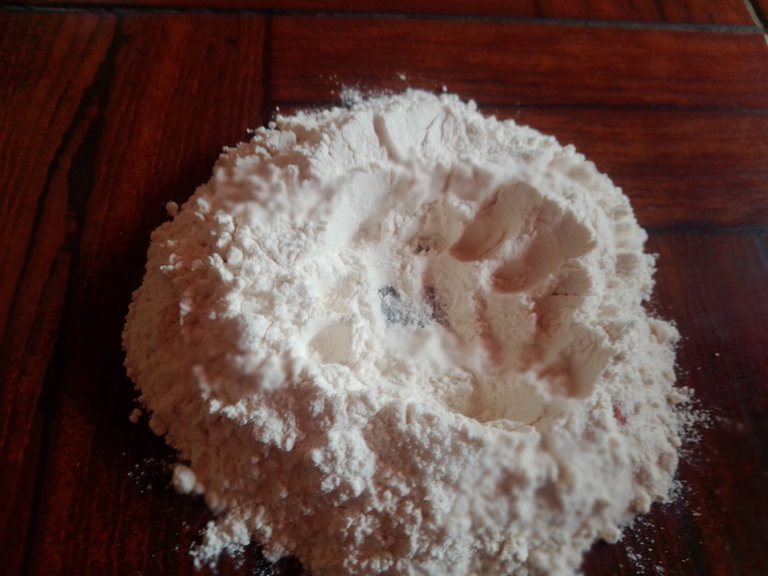 Añadimos la levadura dentro del volcán de harina.
- We add the yeast inside the flour volcano.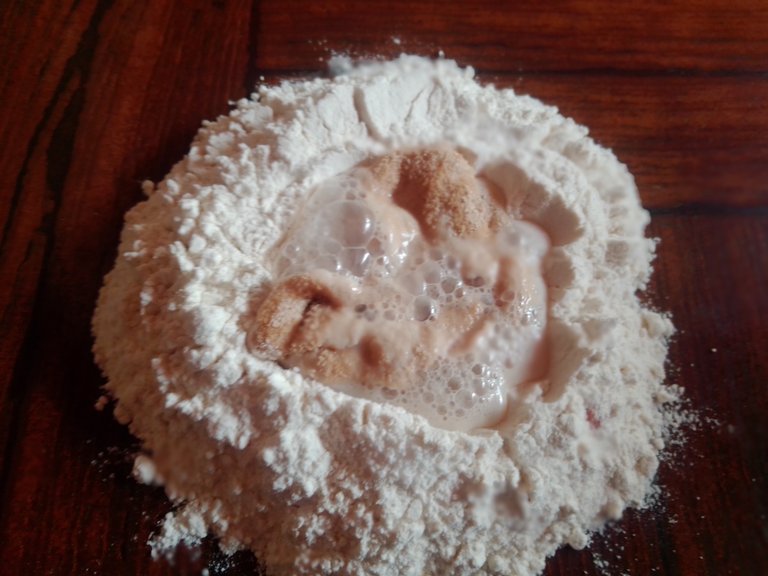 Amasamos hasta obtener una masa que no se nos pegue de las manos y dejamos reposar por 30 min.
- We knead until we obtain a dough that does not stick to our hands and let it rest for 30 min.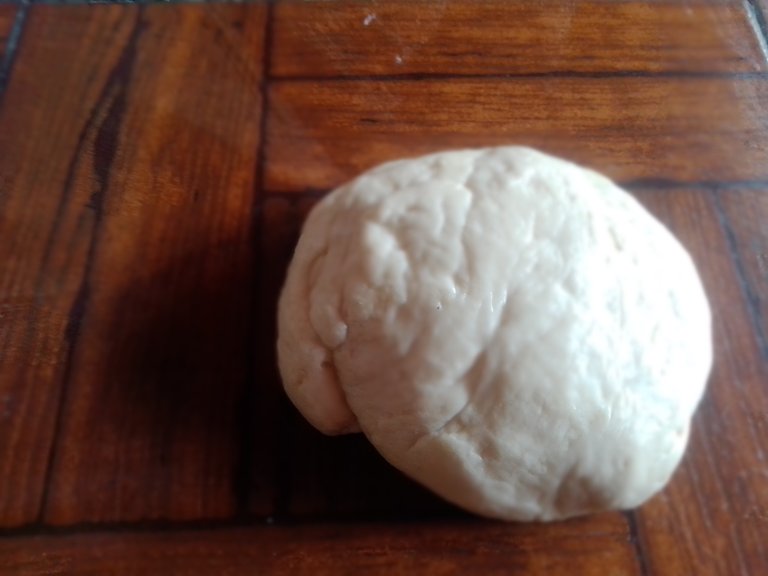 Extendemos la masa en la mesa.
- We spread the dough on the table.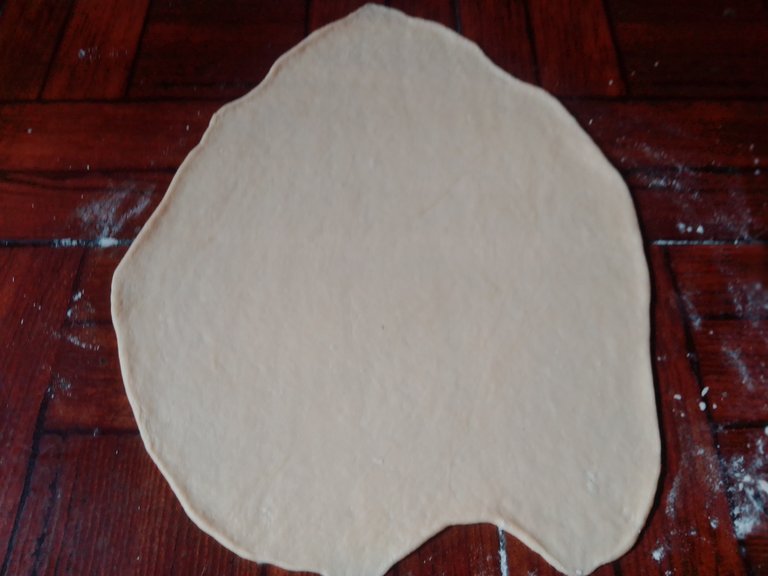 Vamos agregando el jamón en lonja, el queso y jamón en cuadritos y el pimentón.
- We are adding the sliced ​​ham, the cheese and diced ham and the pepper bell.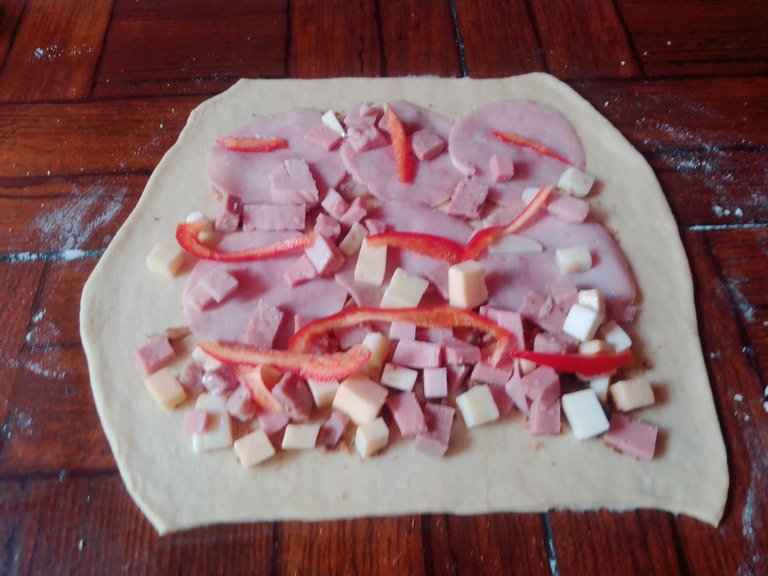 Doblamos los lados hacia dentro, para dejar bien sellada la masa.
- We fold the sides inwards, to leave the dough well sealed.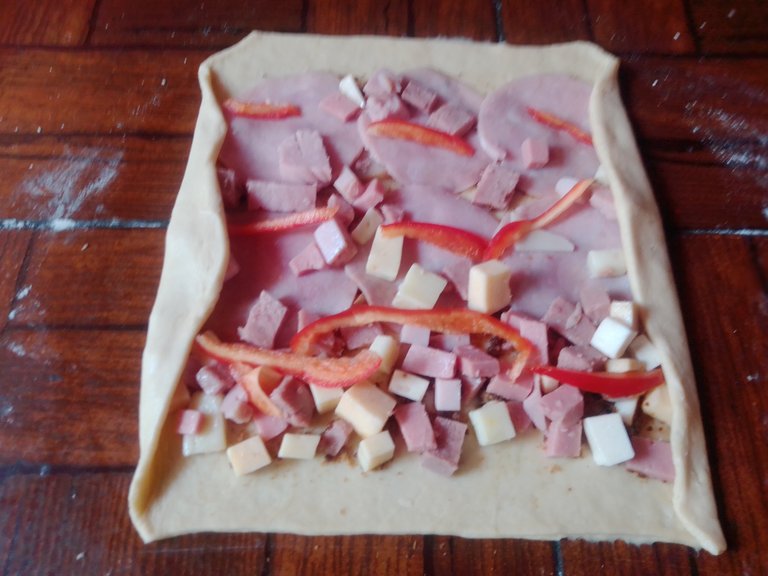 Hacemos el primer doblez, aseguramos la masa en las puntas.
- We make the first fold, we secure the dough at the ends.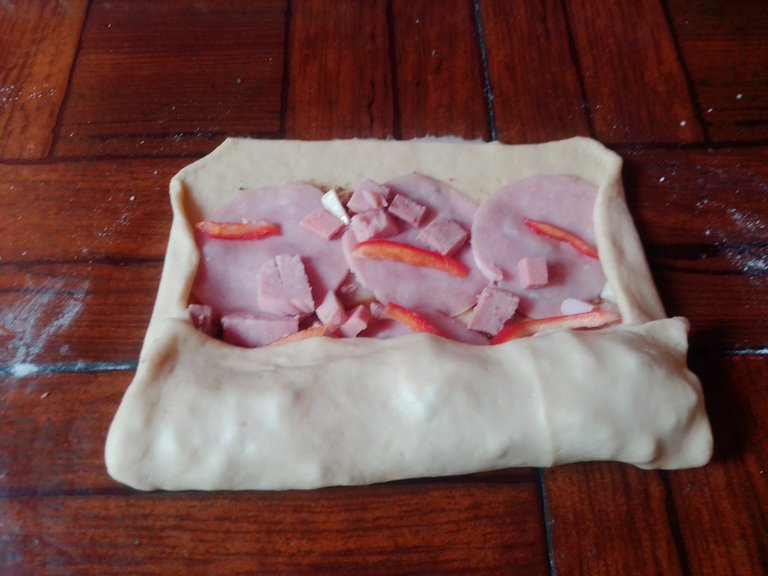 Y sellamos el pan completamente.
- And we seal the bread completely.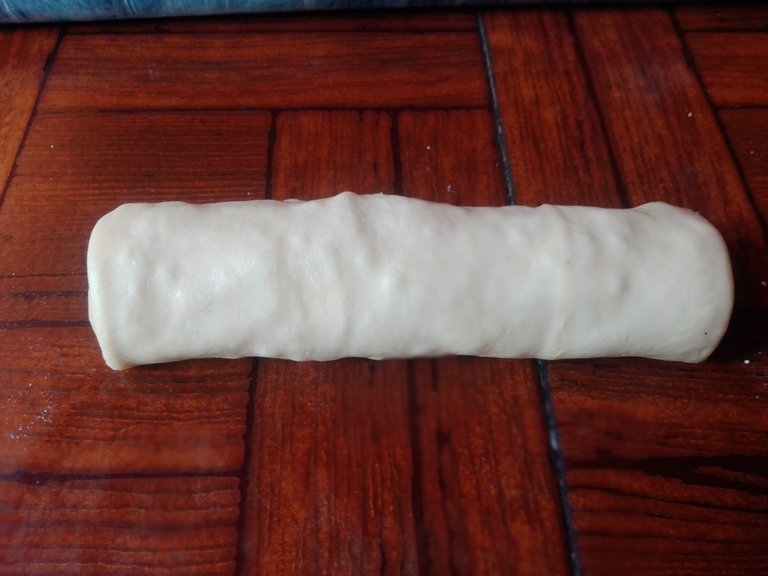 Colocamos en una bandeja previamente engrasada.
- We place on a previously greased tray.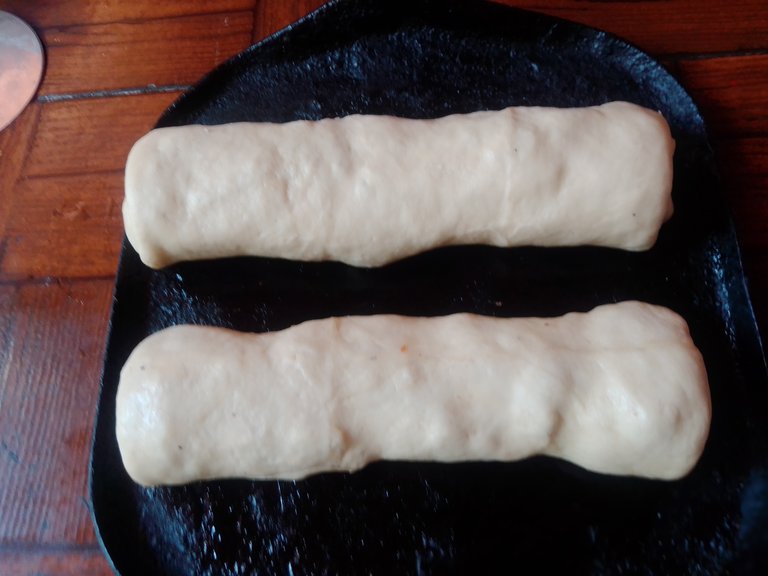 Barnizamos con huevo y rociamos con orégano.
- We varnish with egg and sprinkle with oregano.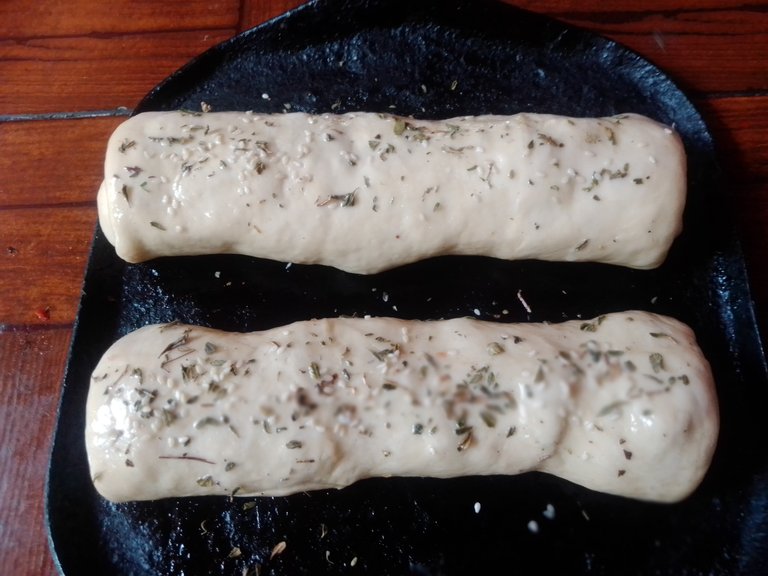 Metemos al horno a 300° F, por 15 min o hasta que doren.
- We put in the oven at 300 ° F, for 15 min or until golden brown.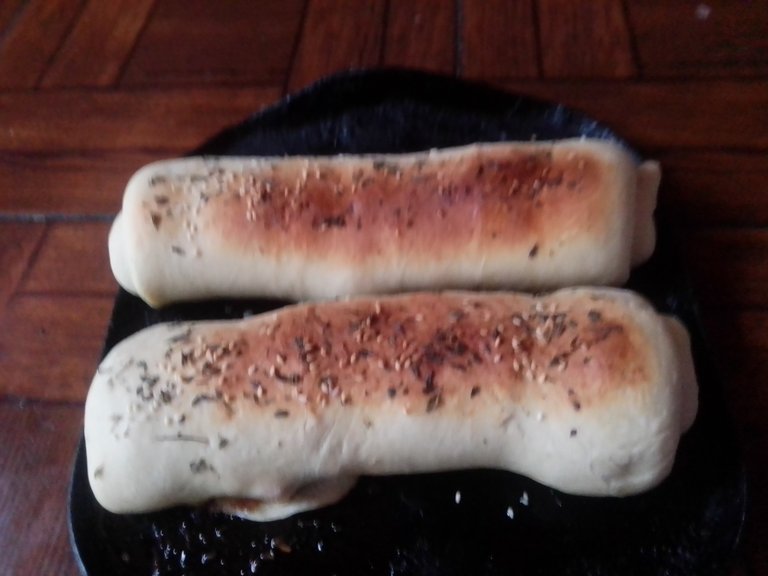 Cortamos en rodajas. Un olor demasiado sabroso.
- We cut into slices. Too tasty a smell.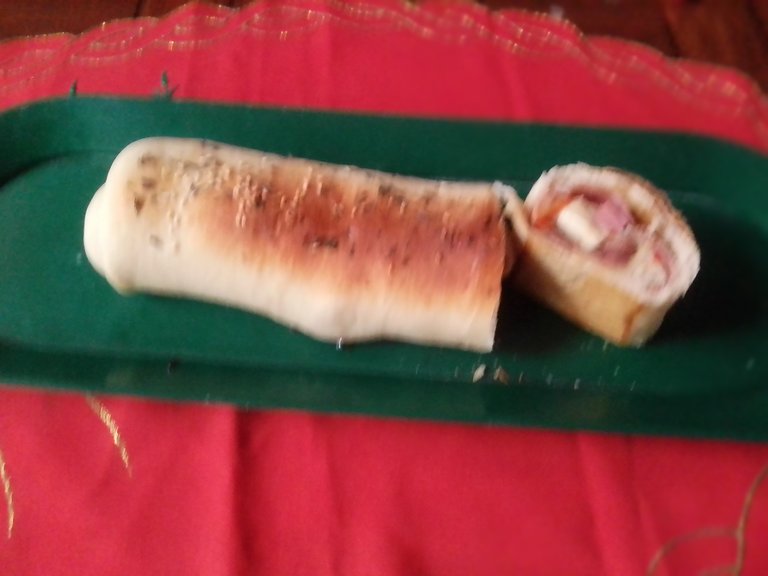 El jamón y el queso se derriten y el pan queda blandito.
- The ham and cheese melt and the bread is soft.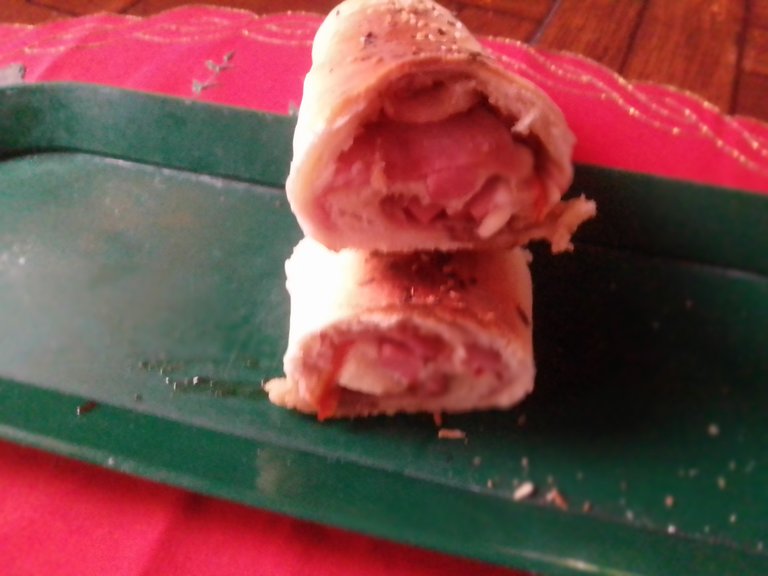 ¡UN PAN DE JAMÓN Y QUESO CASERO, DELICIOSO Y CON MUCHO SABOR!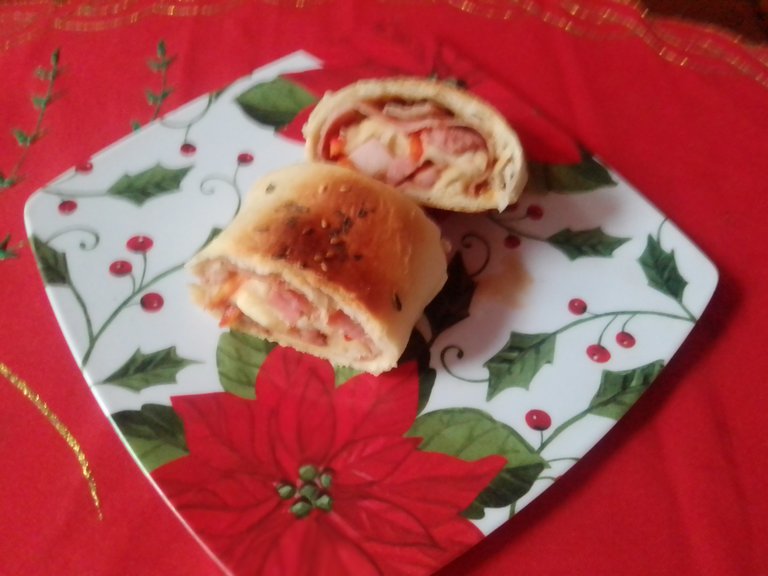 A HAM AND CHEESE HOMEMADE BREAD, DELICIOUS AND WITH A LOT OF FLAVOR!

Otras de mis publicaciones/Other of my publications

Las fotos son de mi propiedad tomadas con mi celular Blu Advance L4 A350a Dual Sim Quad Core
The photos are my property taken with my Blu Advance L4 A350a Dual Sim Quad Core cell phone
CONTENIDO 100% ORIGINAL
100% ORIGINAL CONTENT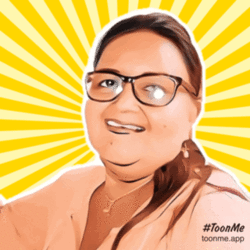 Los gif fueron creados por el programa ToonMe.app y EzGifMaker
The gifs were created by the ToonMe.app program and EzGifMaker