It's that time of the year again when it's dark and gloomy outside and mist is drifting across the land. It's my favorite time to head out into the forest, trying to capture mystic photos.
Last week I was out on such a tour into one of the local forests, which I have photographed many times over the last years. The autumn colors were at their peak and the usual fog was covering the land with it's cold and wet embrace.
On such mornings, as a landscape photographer it's easy to forget about the cold and the rain though. For three hours I immersed myself in exploring and photographing the gnarly beech trees that I had witnessed in various conditions over the past years.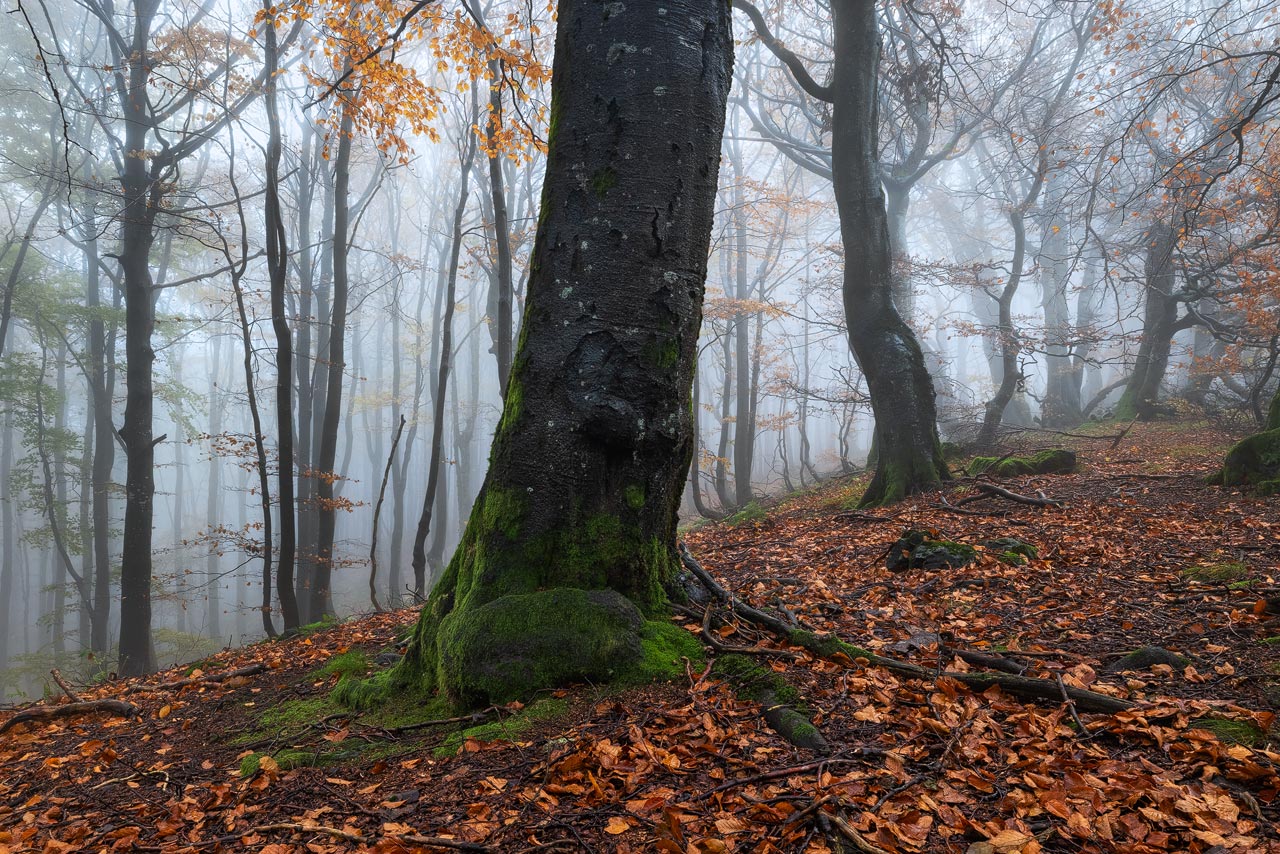 The conditions this time couldn't have been better. The leaves were glowing in intense orange tones and when I went to visit an old friend, the Ent, the sun even glimpsed through the fog for a brief moment.
This moment was very special for me. I had been trying to get such a photo of this character of a tree for a long time now and finally I was rewarded for returning again and again.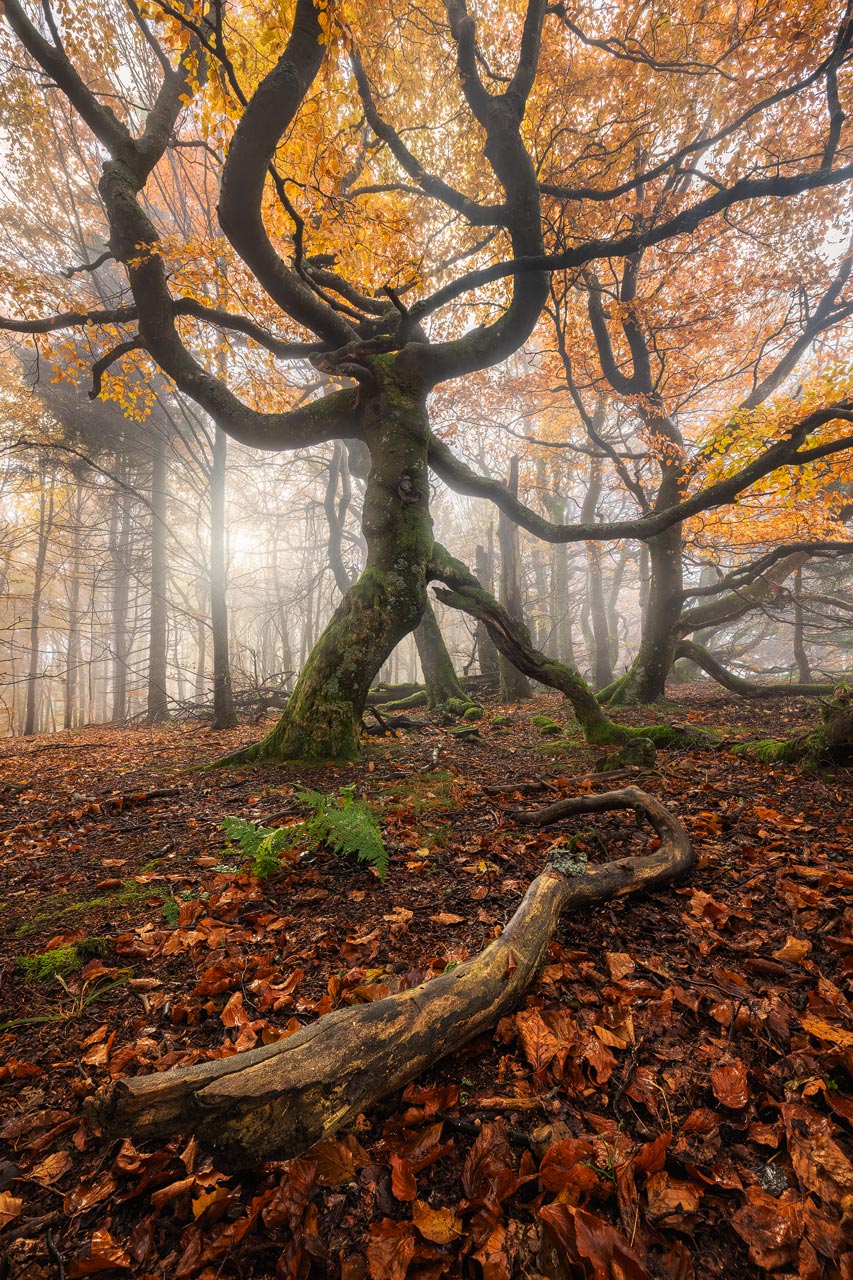 And this is also one of the most important lessons in landscape photography: Be patient and return to your subjects as often as possible in different conditions. Only then will you be able to capture their beauty and do them justice. And I think I finally achieved that with the Ent tree.
I also recorded a behind the scenes video, which you can watch on my Youtube channel.