A few weeks ago I visited the German Alps for a few days. The plan was to do some hiking and photograph the mountains. But nature decided otherwise. In the few days I spent in the mountains it was raining constantly - and not only a drizzle. It was a never ending downpour. And the best thing to do in such conditions as a landscape photographer is to find some waterfall to photograph.
Secret Falls
As usual Google was a big help to solve my problem. After half an hour of research I went from having nothing to photograph to a potential candidate. I found a magnificent waterfall just half an hour from our hotel. Only a few photos hinted at its beauty.
Having never heard of it before I wasn't certain, if I'd be able to take a good photo of it. But with the rain of the past days I could at least be sure that it would be roaring with water.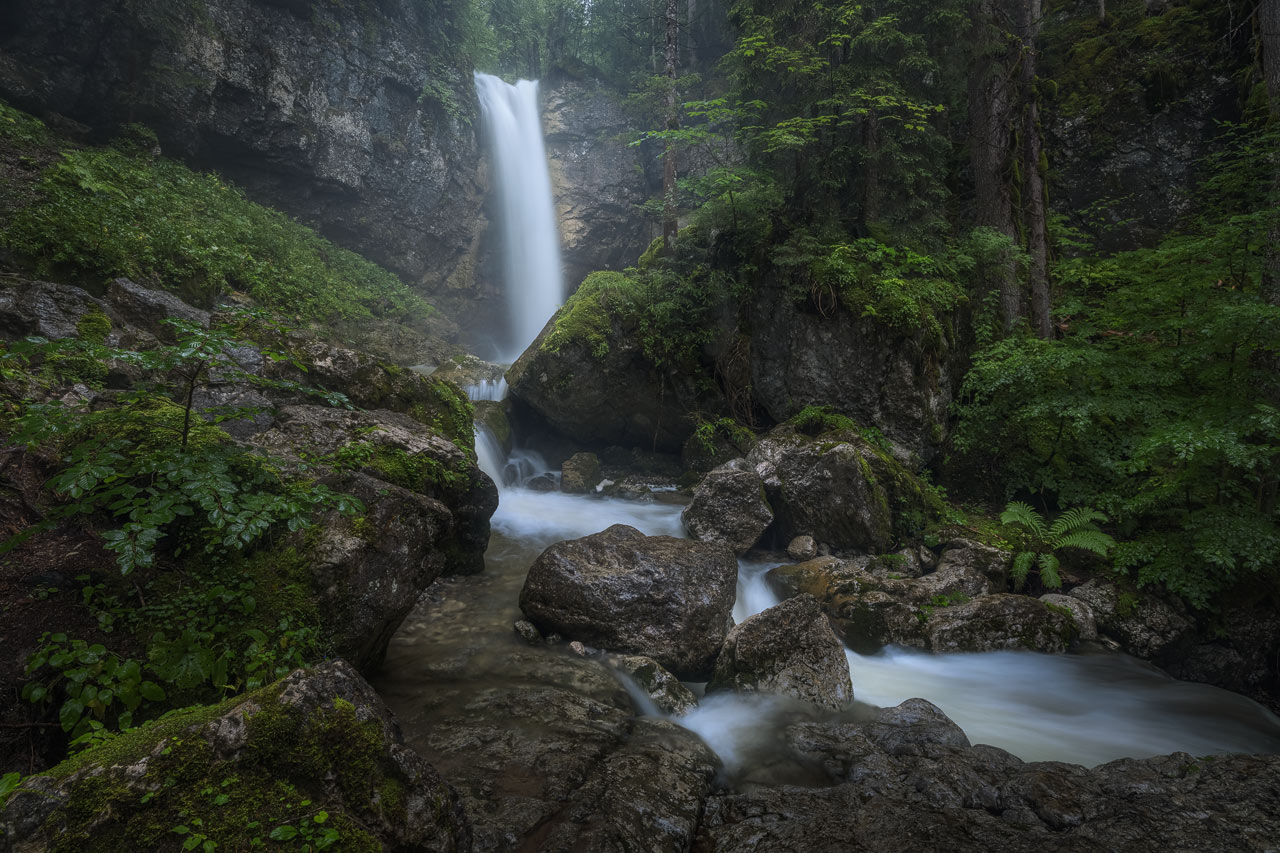 And the location didn't dissapoint. The photo I took reminds me a bit of the waterfalls I visited in Oregon some years ago. What is even more fascinating about this place is the fact that I found nearly no photos taken by other landscape photographers online - hence the title Secret Falls.
Despite the rain I also managed to record a little behind the scenes video, which I want to share with you here. In it I explain how I approached this scene.
My best Waterfall Photo
Now, is it really my best waterfall photo? It's certainly one of my top five photos. I'll now show you the other four in my top five and let you decide.
Hopetoun Falls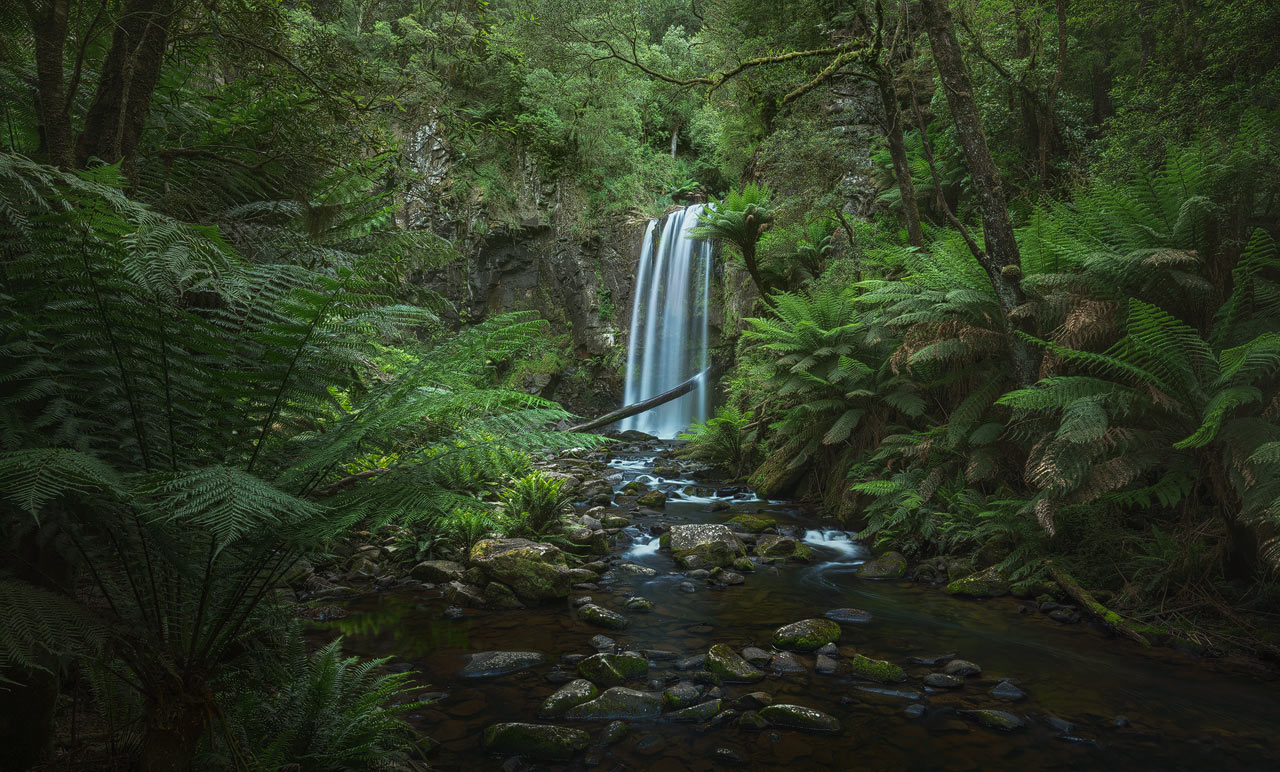 Wahclella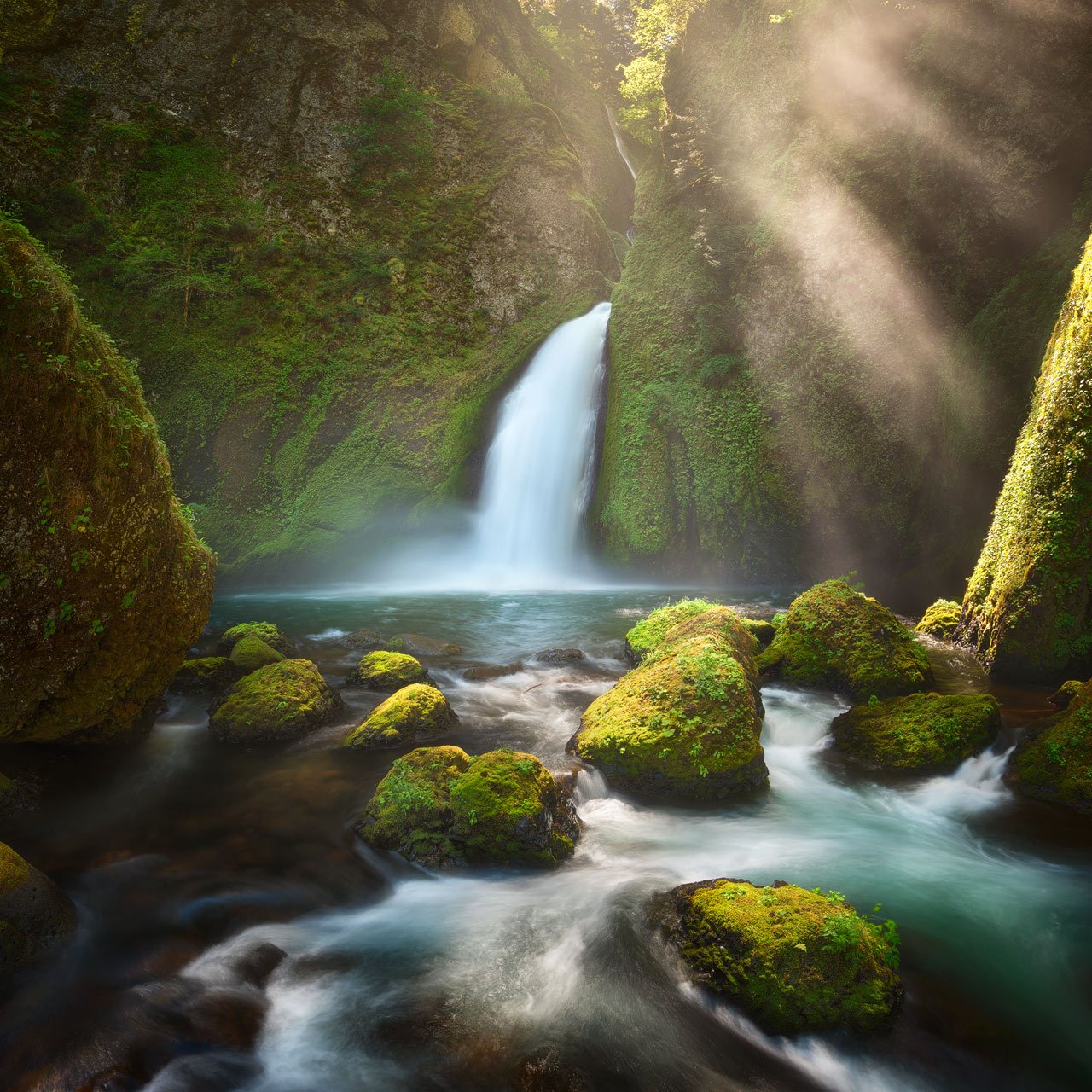 Bridal Veil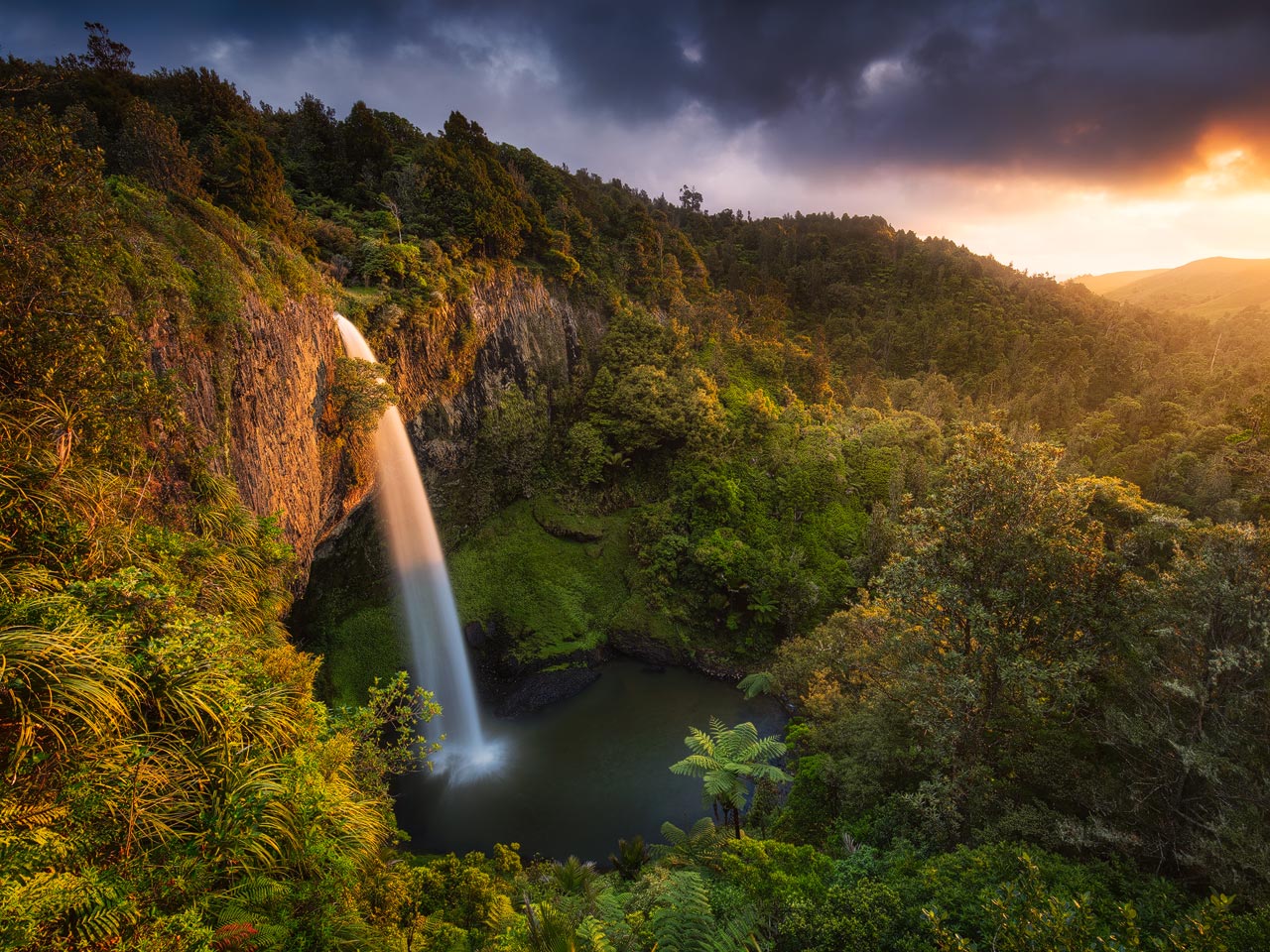 Krimml Magic