---
DANCE COVER - SOUR CANDY / BLACKPINK THE SHOW by D-Rock - INSPIRACIÓN
Hola amigos de hive! La coreografia que les traigo el día de hoy es de mis increíbles Blackpink, mi inspiración y las que me llevaron a ser lo que soy hoy en día, esta canción es una colaboración con Lady gaga, que presentaron en su último show online pero tristemente sin la diosa del pop, esperemos algún día poder verlas juntas haciendo una presentación con la coreografía de esta asombrosa canción.. Quise hacerla ya que contiene pasos que a mi parecer son muy sexys y atrevidos, en parte mi estilo de baile no es de esa magnitud, pero me gusta salir de mi zona de confort y experimentar nuevas cosas, espero les guste y lo aprecien demasiado.
Hello hive friends! The choreography that I bring you today is from my amazing Blackpink, my inspiration and the ones that led me to be what I am today, this song is a collaboration with Lady gaga, which they presented in their last online show but sadly without the goddess of pop, hopefully someday we can see them together doing a presentation with the choreography of this amazing song.... I wanted to do it because it contains steps that in my opinion are very sexy and daring, in part my dance style is not of that magnitude, but I like to get out of my comfort zone and experience new things, I hope you like it and appreciate it too.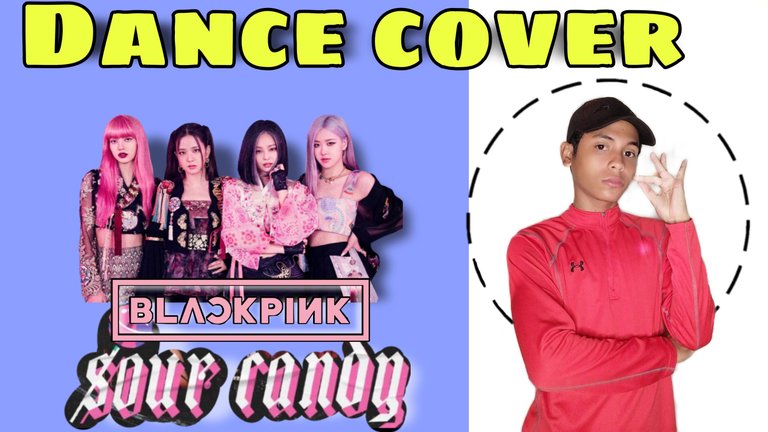 ---
SOUR CANDY, es una canción de la cantautora estadounidense Lady Gaga y el grupo femenino surcoreano Blackpink, incluida en el sexto álbum de estudio de Gaga, Chromatica (2020). La canción fue escrita por Gaga junto a Teddy Park, Madison Love, Rami Yacoub, Burns y BloodPop, y producida por estos dos últimos. Es un dance pop con influencias del electropop, bubblegum pop y el house. Tiene una duración de dos minutos con treinta y siete segundos, siendo la canción más corta de Chromatica que no es un interludio. Fue compuesta en tonalidad de la menor con un tempo allegro de 120 pulsaciones por minuto. Contiene extractos del tema «What They Say» de Maya Jane Coles. Su letra utiliza la expresión «caramelo amargo» como una metáfora de las artistas, que se pueden mostrar como personas ásperas por fuera, pero que son dulces y auténticas por dentro. A lo largo del tema, Gaga y Blackpink intercambian versos entre inglés y coreano.
SOUR CANDY, is a song by American singer-songwriter Lady Gaga and South Korean girl group Blackpink, included on Gaga's sixth studio album, Chromatica (2020). The song was written by Gaga together with Teddy Park, Madison Love, Rami Yacoub, Burns and BloodPop, and produced by the latter two. It is a dance pop with influences of electropop, bubblegum pop and house. It has a duration of two minutes and thirty-seven seconds, being the shortest Chromatica song that is not an interlude. It was composed in the key of A minor with an allegro tempo of 120 beats per minute. It contains excerpts from the song "What They Say" by Maya Jane Coles. Its lyrics use the expression "sour candy" as a metaphor for female artists, who may come across as rough on the outside, but are sweet and authentic on the inside. Throughout the track, Gaga and Blackpink exchange verses between English and Korean.
---
Coreografía original :

---

---
Las fotos son de mi autoría y son editadas por picsart.
The photos are of my authorship and are edited by picsart.
---
▶️ 3Speak