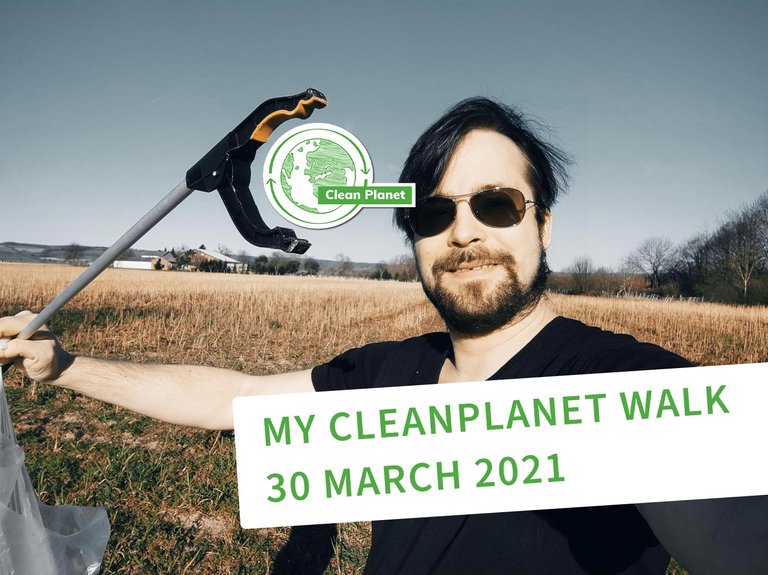 Heute war echt schönes Wetter - Zuhause ist mir die Decke auf den Kopf gefallen... Ein bester Anlass raus in die Natur zu gehen und den Müll aufzuräumen, den andere Menschen unachtsam in die Natur werfen. Ich freu mich, das ich nach so langer Zeit mal wieder etwas Zeit habe, zumindest für eine Stunde bei gutem Wetter raus zu gehen. Auf meinem Weg in das Naturschutzgebiet saßen zwei ältere Herrschaften auf einer Parkbank und machten Rast. Die beiden streckten mir den Daumen entgegen und sagten, das wäre total Vorbildlich, was ich da mache. Ich erwiderte mit den Worten "Vielen Dank, wenn das bloß mehr Leute machen würden oder die Menschen einfach weniger Müll in die Natur werfen würden". Die beiden lachten und freuten sich.
Today was really nice weather - at home the roof fell on my head... A best occasion to go out into nature and clean up the garbage that other people carelessly throw into nature. I'm glad that after such a long time I have some time to go out at least for an hour in good weather. On my way into the nature reserve two elderly gentlemen sat on a park bench and made rest. The two of them gave me the thumbs up and said that what I was doing was totally exemplary. I replied with the words "Thank you, if only more people would do that or people would just throw less garbage into nature". The two laughed and were happy.
---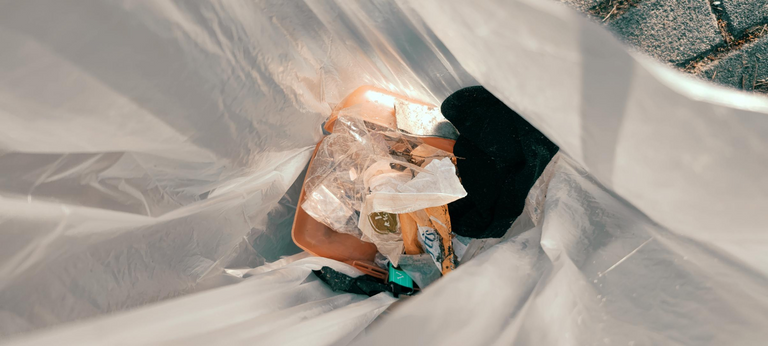 Nach den ersten paar Hundert Metern konnte ich schon ein bisschen Müll finden, der achtlos weggeworfen wurde.
After the first few hundred meters I could already find a bit of garbage that was carelessly thrown away.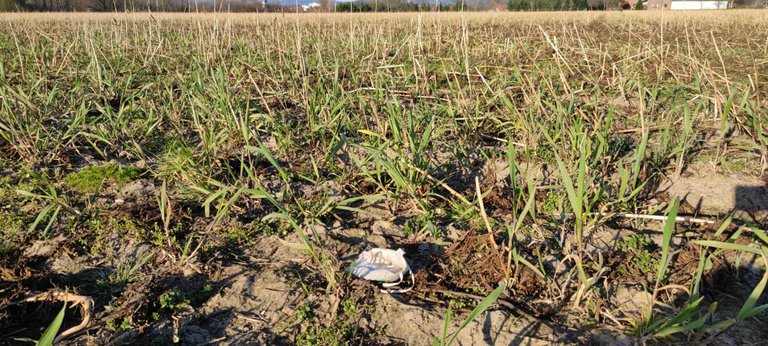 Auf einem angrenzenden Feld lag eine Corona Maske. Natürlich hab ich diese mit aufgehoben - denn so eine Maske hat dort nichts zu suchen, wo Pflanzen und Nahrungsmittel wachsen sollen.
On an bordering field lay a Corona mask. Of course I picked it up - because such a mask has no place where plants and food should grow.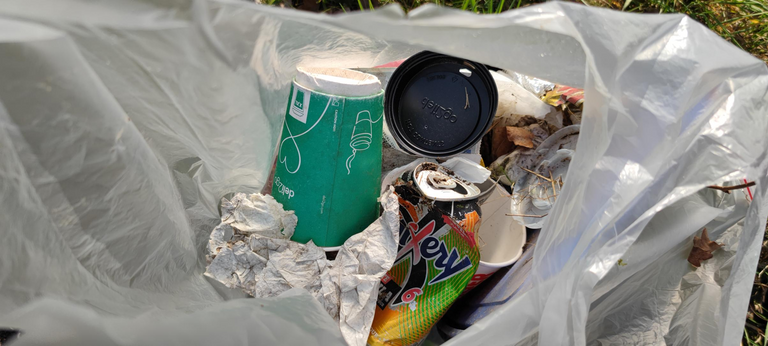 Eine ganze weile weiter füllte sich der Müllbeutel schon richtig ordentlich. Zwischen Dosen und Kaffeebechern über Corona Masken und Kippen-Schachteln war alles dabei. Es ist schon frustrierend anzusehen, wieviel Müll auf einem so kleinen Weg achtlos in die Natur kommen.
Quite a while later, the garbage bag filled up really neatly. Between cans and coffee mugs over Corona masks and cigarette boxes was everything there. It is frustrating to see how much garbage on such a small path carelessly come into the nature.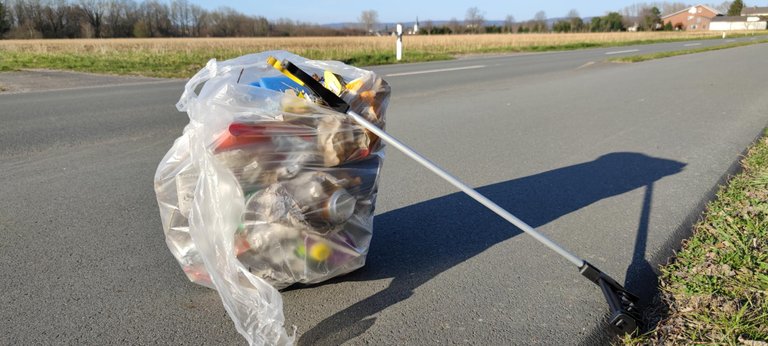 Meine Ausbeute kann sich sehen lassen. Ein großer Beutel voller Müll, welcher nur rumlag aufgesammelt - draußen in der Natur gewesen und mich bewegt. Leider ist der Beutel auf dem Rückweg eingerissen und musste ihn kompliziert nach Hause tragen. Zuhause angekommen ist alles in die Restmülltonne gelandet.
Es war schön nach langer Zeit einmal länger draußen spazieren zu gehen und dabei dann noch etwas gutes für die Natur zu machen. Ich sehe mal zu, das ich in der kommenden Zeit öfter mal nach draußen komme - bei der ganzen anstehenden Arbeit kein leichtes - Aber ja... Bewegung muss sein.
My output can be seen. A large bag full of garbage, which only lied around picked up - been outside in nature and moved myself. Unfortunately, the bag is torn on the way back and had to carry him complicated home. Arrived at home everything landed in the residual waste garbage can.
It was nice to walk outside after a long time and to do something good for nature. I see times to that I come in the coming time more often times outside - with all the upcoming work no easy - But yes ... Movement must be.