Deutsch °
English °

Deutsch
Einen wunderschönen Tag wünsche ich dir 🙂,
ich war zwar in den letzten Wochen hier recht inaktiv, nicht aber im RL 😉. Daher bringe ich dich hier mal auf den neusten Stand.
Neben viel Arbeit, viel Fitnessstudio und einigen kleineren Freizeitaktivitäten traf ich mich am 15.04.2023 (nachdem ich 2 Stunden zuvor noch Beine im Fitnesstudio trainierte) zu einer "kleinen Runde".
Eine kleine Wanderung bei Oberweier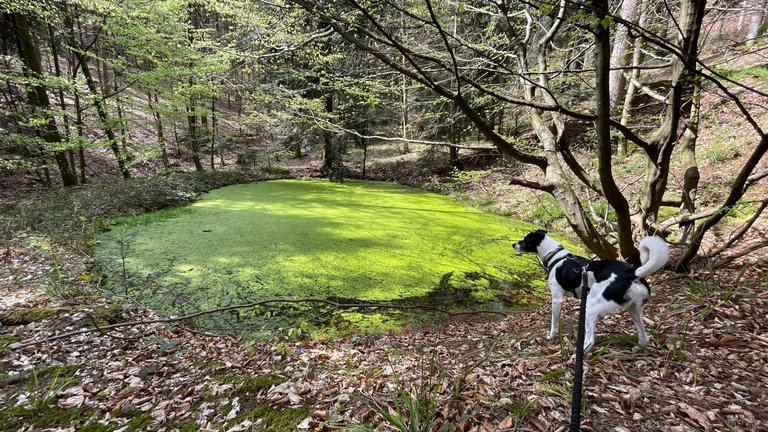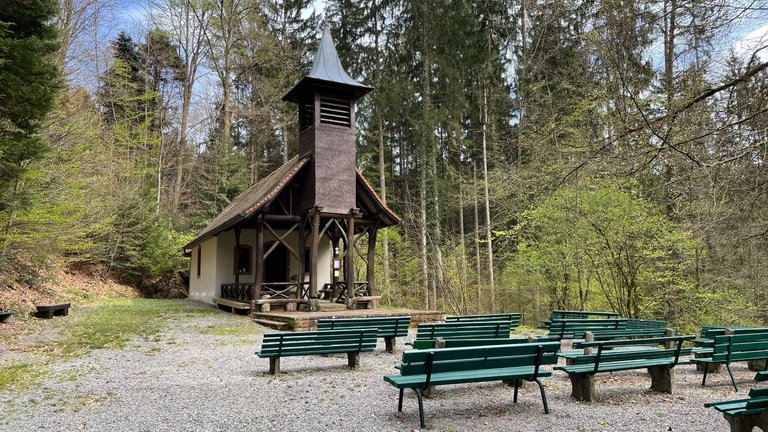 Brudertalkapelle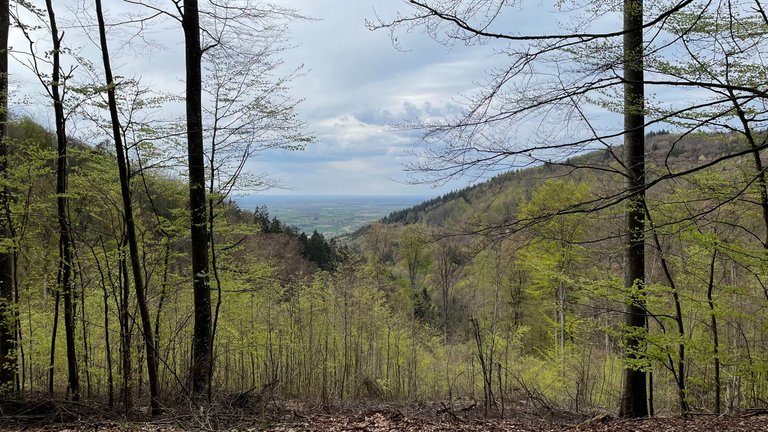 Die Kleine Runde wurde dann zu einer 16km langen Wanderung mit 540 Höhenmetern. Wir waren ca. 4,25 Stunden (mit Pause) unterwegs. Meine Beine machten trotz intensivem Training zuvor nicht schlapp und es hat Spaß gemacht 🙂.
Bikefestival Freiburg und endlich mal wieder Downhill #Borderline
Am vergangenen Wochenende war in Freiburg das Bikefestival. Das wollte ich mir als Mountainbiker und Downhiller natürlich nicht entgehen lassen.
Also schwang ich mich am Sonntag, den 23.04.2023 aufs E-MTB und fuhr von zu Hause aus los.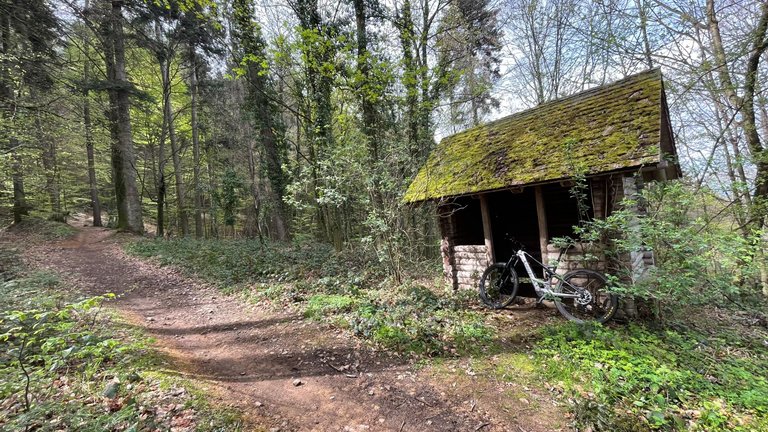 Der Weg führte mich übers Wildtaler Eck zu dieser kleinen Hütte,...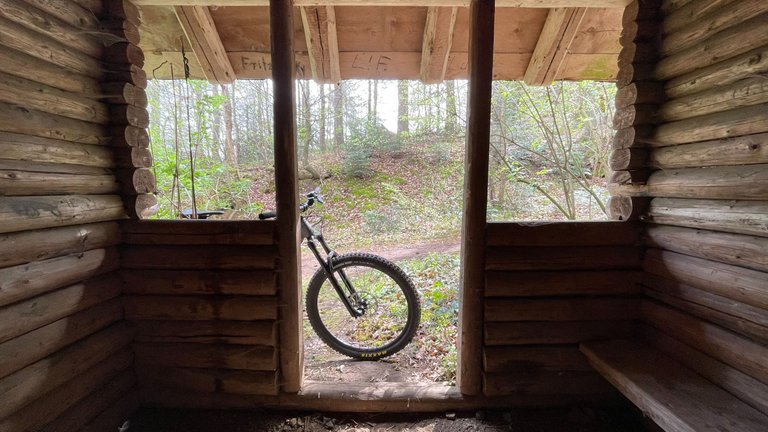 ...wo ich mir meinen ersten kleinen Snack gönnte. Danach ging es über schöne, schmale, teils anspruchsvollere Wege zum Rosskopf bei Freiburg.
Dies ist auch der Startpunkt zweier Freiburger Trails, dem Baden to the Bone und der Borderline.
Der Baden to the Bone ist der wohl schwierigste Trail in Freiburg und nur für erfahrene Mountainbiker geeignet.
Die Borderline ist vor allem auf den ersten beiden Sektionen auch nicht ohne, wird danach aber zunehmend "leichter" bis kurz vor Schluss noch mal ein paar schwierigere Stellen kommen.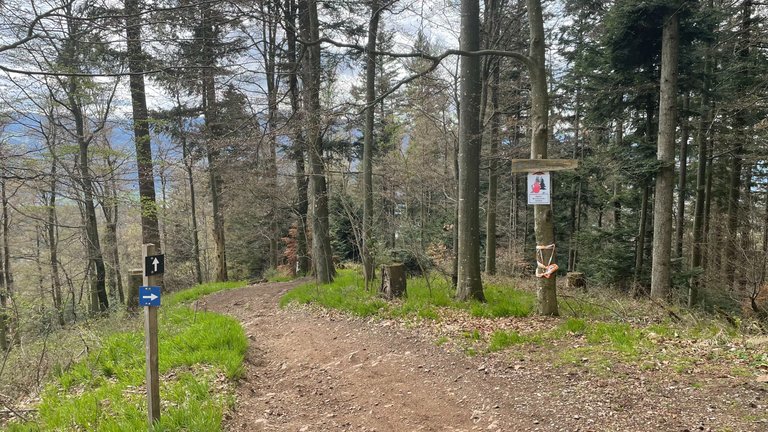 Nach einer kurzen Pause am Rosskopfturm in der Sonne, zog ich dann meine Schutzausrüstung an und fuhr die Borderline hinunter nach Freiburg. Da ich hier Spaß haben wollte, gibt es keine Bilder davon. Sollte dich der genaue Verlauf der Borderline interessieren, findest du auf YT sicherlich einige Videos 😉.
Ich konnte übrigens seit über 1,5 Jahren Pause endlich mal wieder richtig Downhill fahren 😀 Meine Beschwerden sind zwar immer noch nicht zu 100% weg, aber es geht wenigstens wieder und das ist sowas von geil.
Unten angekommen gab es einige alkoholfreie Biere und nette Gespräche 🙂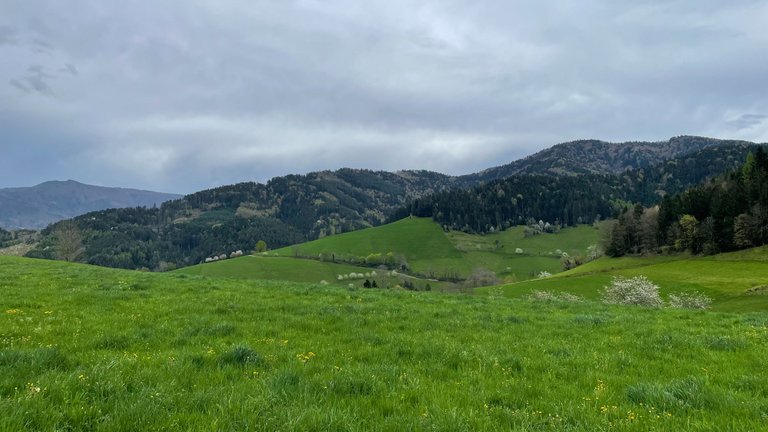 Der Heimweg Abends wurde mit ca. 10 Tropfen Regen begleitet 😅, Wetterbericht sagte eigentlich viel mehr Regen voraus, was mir meistens sowas von egal ist, ich bedaure nur immer diejenigen, die deshalb zu Hause bleiben.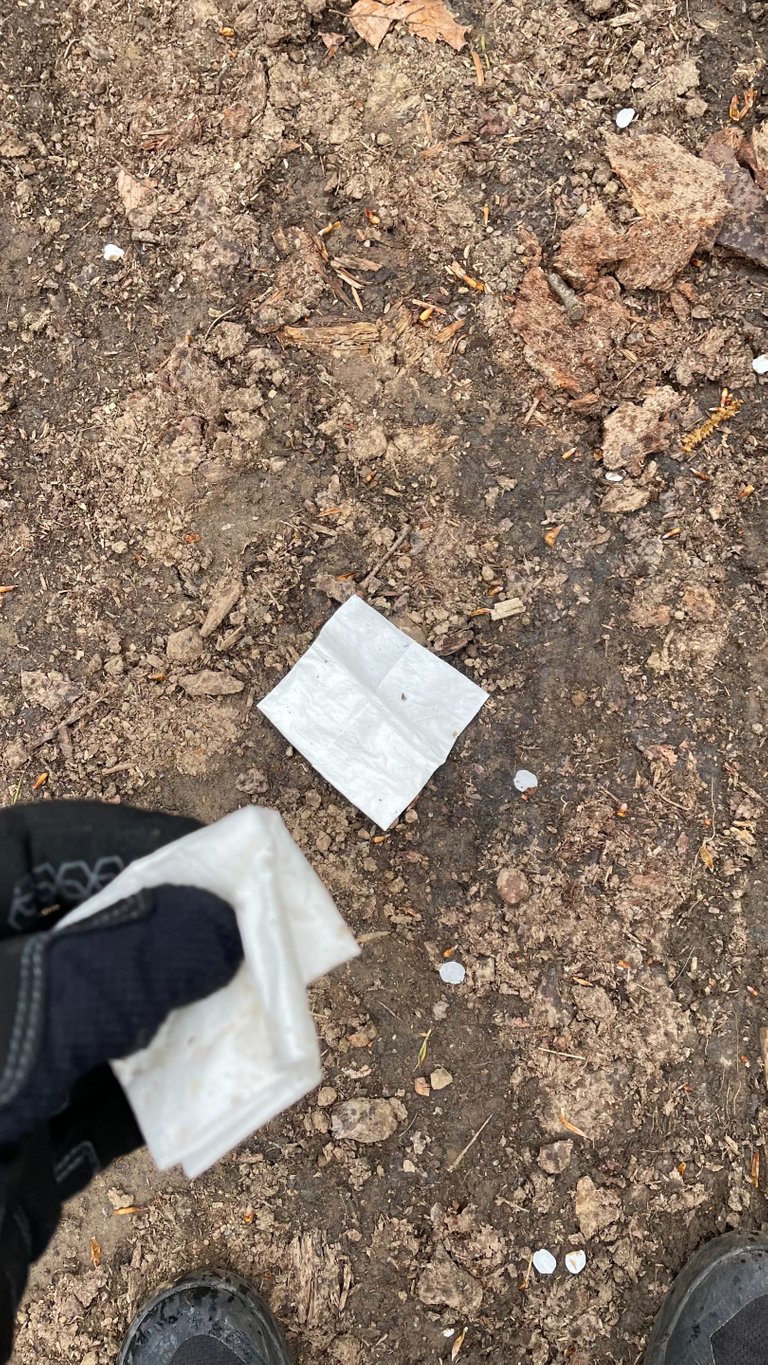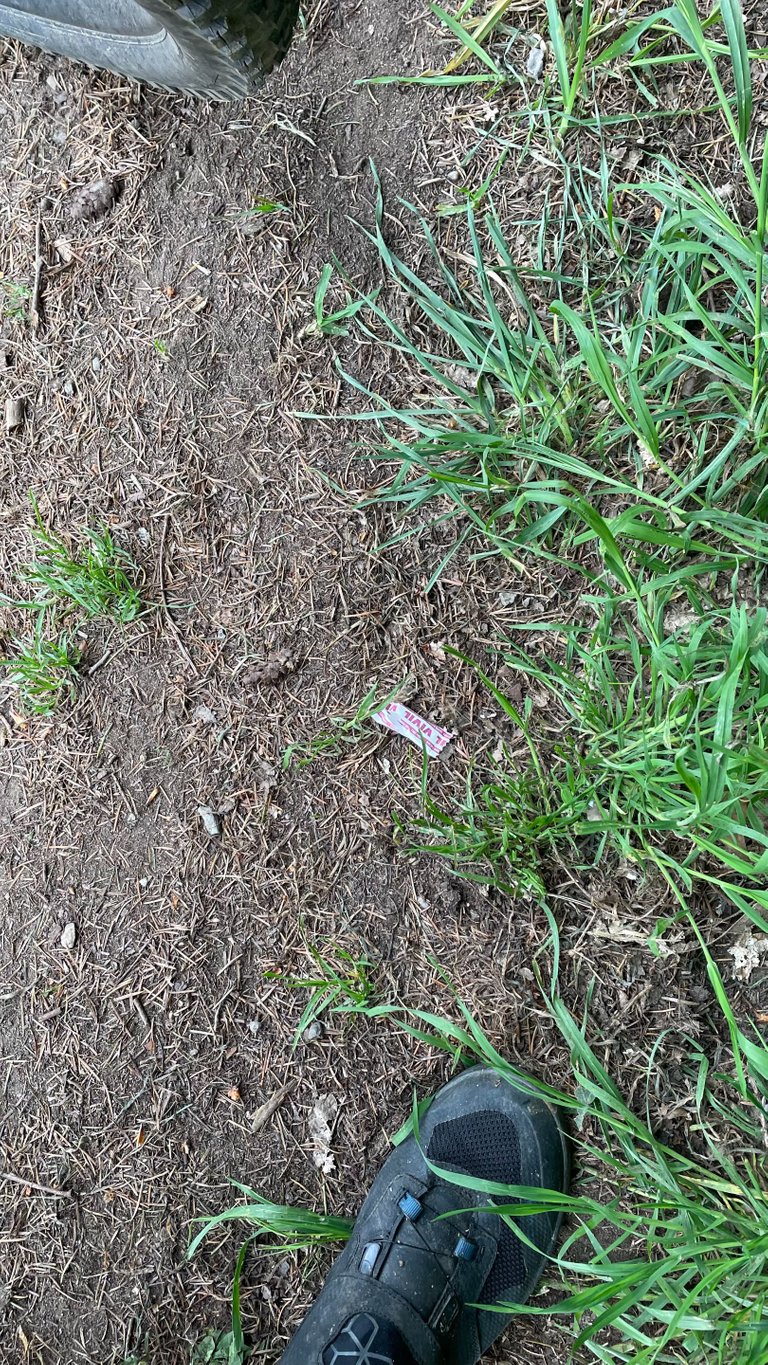 Ein bisschen Müll hob ich auch wiedermal auf, diesmal aber nicht der Rede wert.
---
Ein Leben ohne Brille
Vergangenen Montag habe ich mir die Augen Lasern lassen. Eigentlich sollte ich 1 Woche auf Sport verzichten und in der zweiten Woche hätte ich dann mit leichtem Sport wieder beginnen dürfen. Am Dienstag bei der ersten Kontrolle meinte der Arzt auf meine Nachfrage hin aber, dass es schon sehr gut aussieht und wenn ich aufpasse und mich nicht überanstrenge, darf ich wieder loslegen... gesagt getan - ich war Mittwoch, Donnerstag und Freitag jeweils im Fitnessstudio und gestern fuhr ich auf der Ebene eine Stunde mit meinem E-Bike, so dass der Puls unten bleibt und ich nicht zu schwitzen beginne (darf nicht ins Auge kommen). Was heute ansteht, weiß ich noch nicht genau, aber das Wetter lädt zum rausgehen ein...
---
Die Fotos wurden von mir mit meinem Iphone 12 gemacht.

---
---
English
Have a wonderful day 🙂,
I was quite inactive in recent weeks here, but not in RL 😉. Therefore, I bring you here times up to date.
Besides a lot of work, a lot of gym and some smaller leisure activities I met on 15.04.2023 (after I trained 2 hours before still legs in the gym) to a "small round".
A short hike near Oberweier (Germany)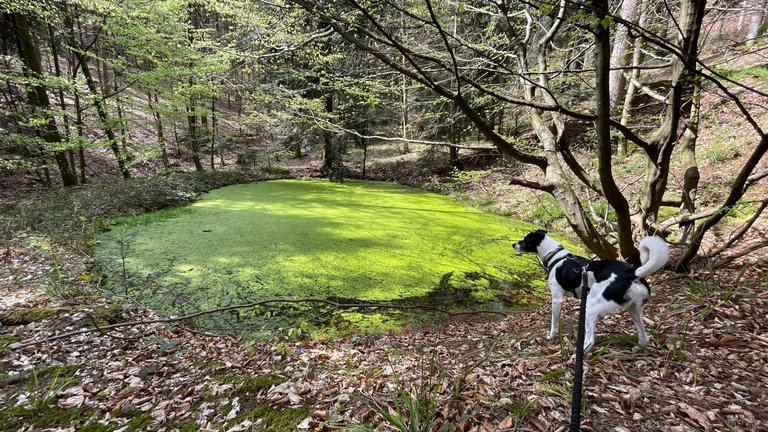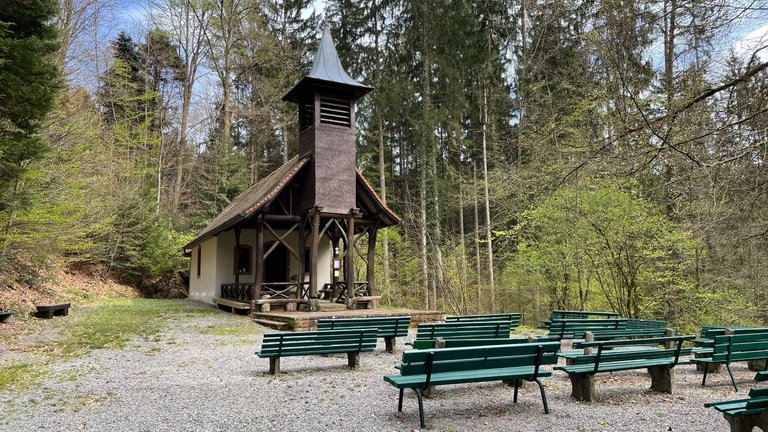 Brudertalkapelle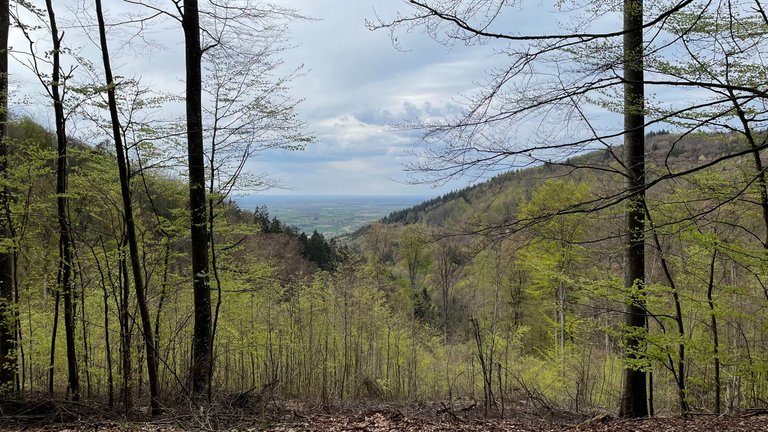 The Small Round then became a 16km hike with 540 meters of elevation gain. We were about 4.25 hours (with break) on the road. My legs did not flap despite intensive training before and it was fun 🙂.
Bikefestival Freiburg and finally downhill again #Borderline
Last weekend was in Freiburg the Bikefestival. I did not want to miss as a mountain biker and downhiller of course.
So I was on Sunday, 23.04.2023 swinging on the E-MTB and drove from home.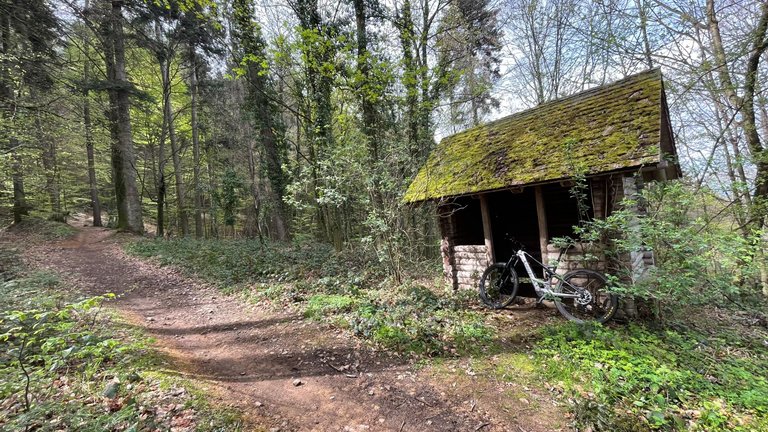 The path led me via Wildtaler Eck to this small hut,...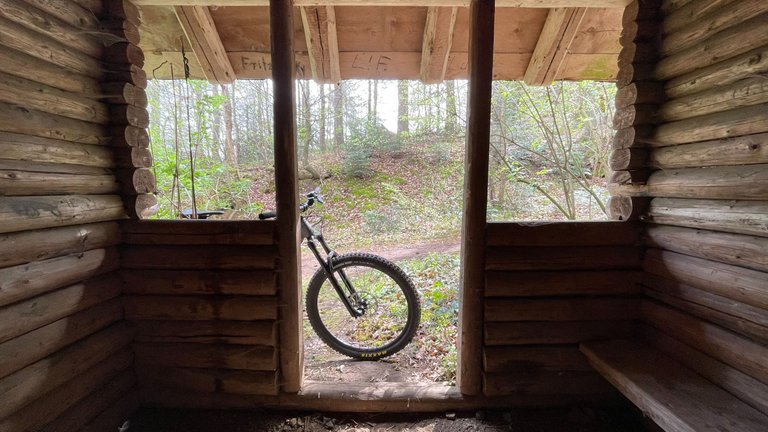 ...where I treated myself to my first small snack. Then it went over beautiful, narrow, partly more challenging paths to the Rosskopf near Freiburg.
This is also the starting point of two Freiburg trails, the Baden to the Bone and the Borderline.
The Baden to the Bone is probably the most difficult trail in Freiburg and only suitable for experienced mountain bikers.
The Borderline is especially on the first two sections also difficult, but then becomes increasingly "easier" until shortly before the end again a few more difficult places come.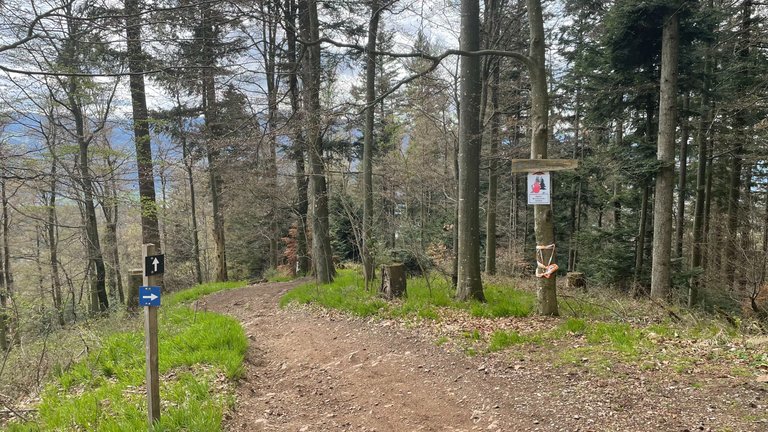 After a short break at the Rosskopfturm in the sun, I then put on my protective gear and went down the Borderline to Freiburg. Since I wanted to have fun here, there are no pictures of it. Should you be interested in the exact course of the Borderline, you will certainly find some videos on YT 😉.
I could, by the way, for over 1.5 years break finally times again properly downhill ride 😀 My complaints are still not 100% gone, but it goes at least again and that's so awesome.
Arrived at the bottom there were some non-alcoholic beers and nice conversations 🙂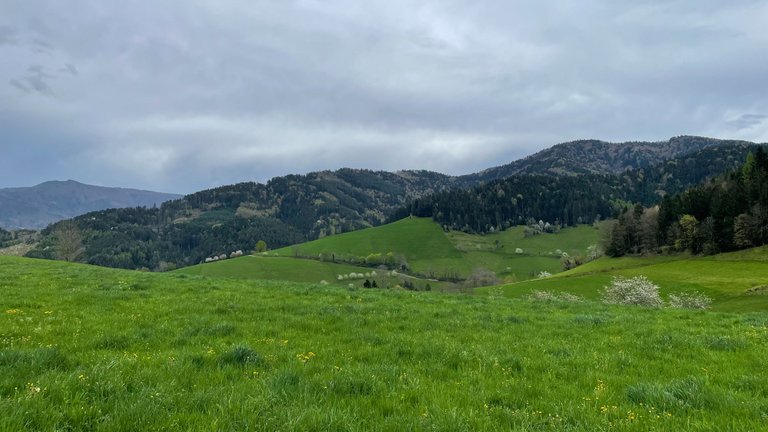 The way home in the evening was accompanied with about 10 drops of rain 😅, weather report actually predicted much more rain, which I usually so indifferent, I only always regret those who therefore stay at home.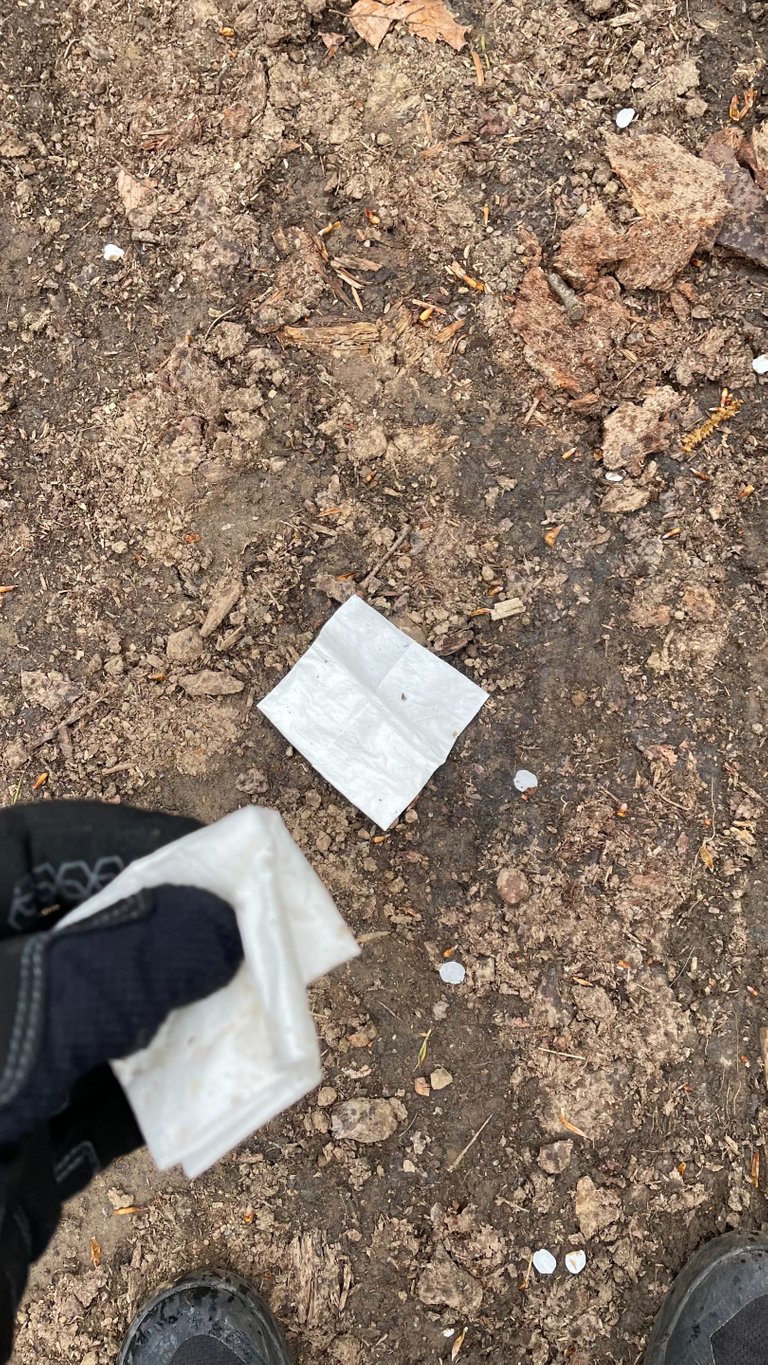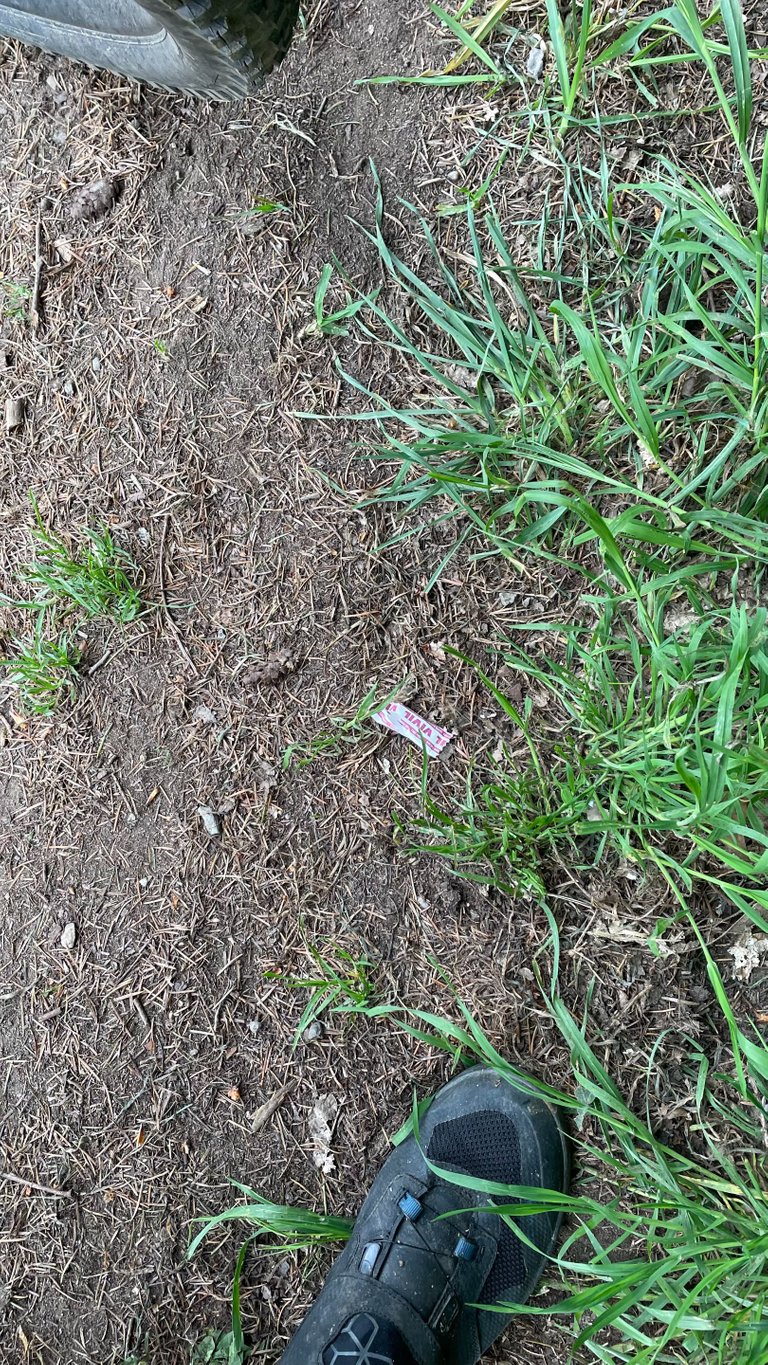 I also picked up a bit of trash again, but not worth mentioning this time.
---
A life without glasses
Last Monday I had my eyes lasered. Actually, I was supposed to do without sports for 1 week and in the second week I would have been allowed to start with light sports again. On Tuesday at the first control, the doctor said on my demand that it already looks very good and if I pay attention and do not overexert myself, I may start again.... No sooner said than done - I went to the gym on Wednesday, Thursday and Friday and yesterday I rode my e-bike for an hour on the flat so that my pulse stays down and I don't start sweating (mustn't get into my eyes). What's up today, I'm not sure yet, but the weather invites to go outside....
---
The photos were taken by me with my Iphone 12.
Mostly translated with DeepL Translator (free version)

---
---