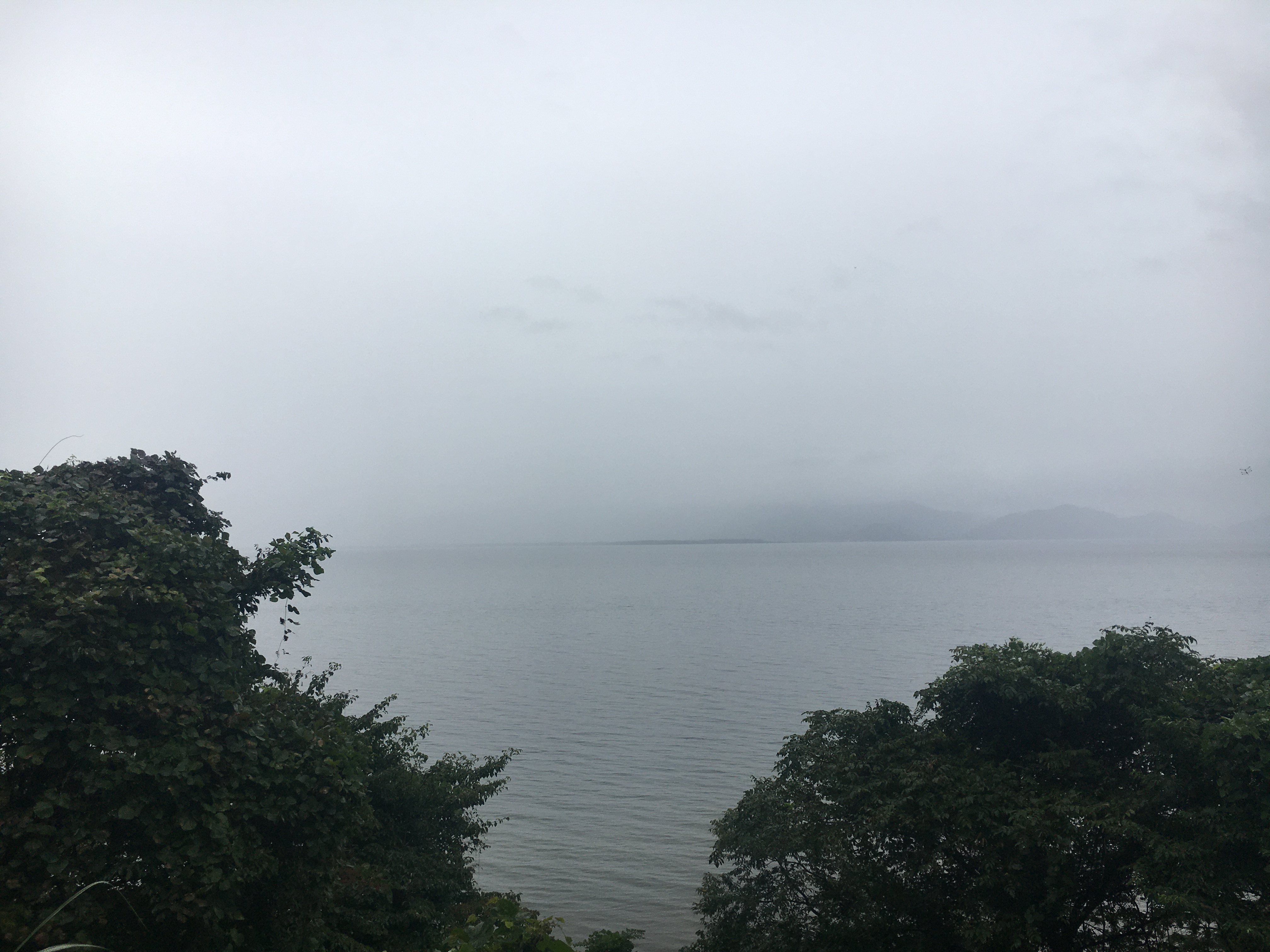 Wie angekündigt ist das Wetter in der letzten Nacht komplett umgeschlagen und wir haben auch hier in Aizu die Ausläufer des letzten Taifuns zu spüren bekommen. Den ganzen Tag gab es Regen satt, der im Laufe des Nachmittags dann auch noch immer stärker geworden ist. Aber auch von solchen Unannehmlichkeiten lassen wir uns nicht klein kriegen, ganz im Gegenteil haben wir auch aus diesem nassen Tag noch etwas Gutes gemacht.
Zum Glück sind wir ja mit dem Auto unterwegs, und auch wenn es regnet, muss man nicht zu Hause bleiben, sondern kann immer noch eine Menge zu sehen bekommen. Und aus diesem Grund haben wir eine große Runde gedreht, und dabei einmal den Inawashiro-ko umrundet, den viertgrößten See Japans. Und von dieser Fahrt gibt es heute ein paar Fotos, die wunderbar wiedergeben, was wir heute zu sehen bekommen haben.
Wir haben bei unserer Fahrt auch eher unüblige Straßen gewählt, die uns direkt über die Berge gebracht haben. Nur saftiges und sattes Grün um uns herum, vor und hinter uns war plötzlich kein anderes Fahrzeug mehr sehen. Ein bisschen Nervenkitzel muss wahrscheinlich manchmal auch sein, und wie sonst kommt man an die eher ungewöhnlichen Orte?!
Ich lasse die Bilder heute für sich auf euch wirken, und werde, sobald ich wieder zu Hause bin, ein wenig detailierte berichten.
Ob es regnet oder sonnig ist, euch allen einen wunderschönen Tag!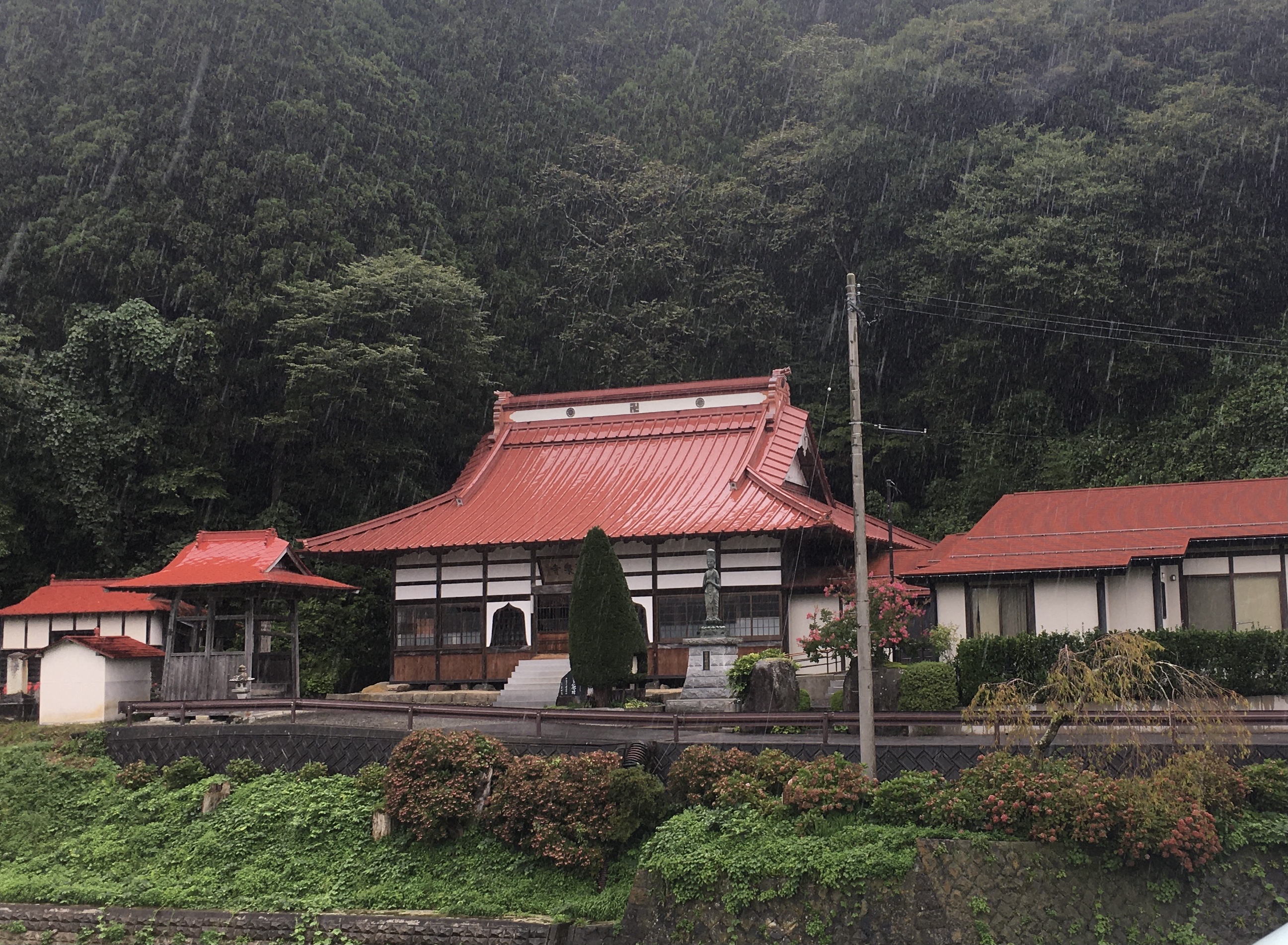 ENGLISH
As predicted, the weather changed completely last night and here in Aizu we also felt the effects of the last typhoon. The whole day there was plenty of rain, which in the afternoon became even stronger. But we don't let such inconveniences get us down, on the contrary, we went out all together and made something good out of this wet day.
Fortunately, we came here by car, and even if it rains, we don't need to stay inside but can go around and see a lot of things. And for this reason we made a big round, circling around Inawashiro-ko once, the fourth largest lake in Japan. And from this trip I would like to share a few photos today, which wonderfully reflect what we got to see today.
We also chose rather unusual roads during this tour, which took us directly through the mountains. Only lush green around us, in front of and behind us there was suddenly no other vehicle to be seen. I guess we always need a little thrill sometimes, how else do you get to the more unusual places?!
I'll let the pictures work for themselves today, and as soon as I'm back home, I'll report a little more detailed.
Whether it's raining or sunny, have a wonderful day everyone!