Hallo alle zusammen!

Zum Abschied des Wochenendes gibt es mal wieder etwas Künstlerisches zum Entspannen und Zurücklehnen.
Heute gibt es ein Bild, das ich letzte Woche aufgenommen habe, als ich mit der Familie unterwegs war. Wir haben zuerst einen schönen Spaziergang gemacht und sind dann in diese tolle mittelalterliche Burg gegangen, die eigentlich ein Teil eines Spielplatzes direkt neben dem Meer ist. Es gibt vier Rutschen auf jeder Seite und es ist ziemlich viel Spaß, dort ein wenig zu toben. Jedes Mal, wenn wir hierher kommen, muss ich auch nach oben klettern und nachsehen, ob die Rutschen noch so viel Spaß machen, wie beim letzten Mal. Und zum Glück tun sie das, also müssen wir bald wieder hierher kommen, denn das Leben ist nicht dazu da, es zu ernst zu nehmen, sondern vielmehr aus den Augen der Kinder zu sehen. Und das ist unsere Absicht!
Und von einem der verbliebenden Ecktürme habe ich dann ein Bild gemacht und damit dann ein wenig herumgespielt. Wie immer seht ihr zuerst einige veränderte Versionen und dann folgt das Original.
Euch allen noch einen wundervollen Sonntagabend und eine wunderbare Woche!
PEACE !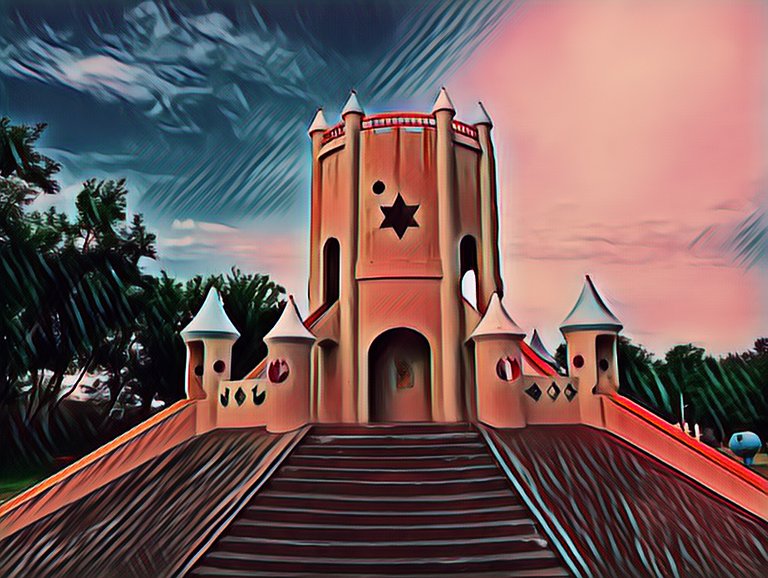 ENGLISH
Happy Sunday everyone!

To round up the weekend, I would like to share some rather artistic approach again.
Today I want to show you a picture I took last week when I was out with the family. We first went for a nice walk and the we entered this awesome medieval castle, which is actual part of a playground next to the sea. It has four slides on each side and it is quite some fun to play there. Every time we come here I have to climb up to the top as well and check out whether the slides are still as fun as they were last time. And fortunately they are, so we have to come here again soon, live is not there to take it too serious but rather with a playful approach. And that is our intention!
I took a picture of one of the remaining turrets and was then playing around with it a little bit, so first you can see some altered versions followed by the original. I hope you like them!
Which version do you like better?
Have a good Sunday and a wonderful week!
PEACE !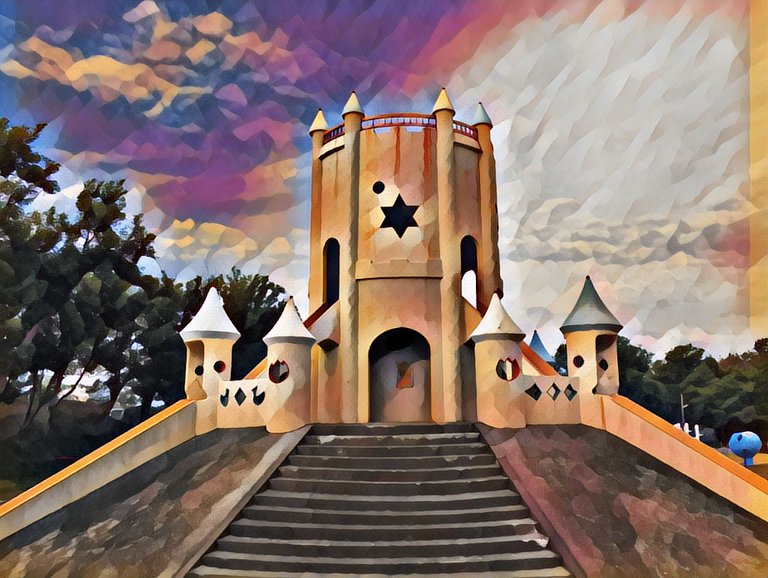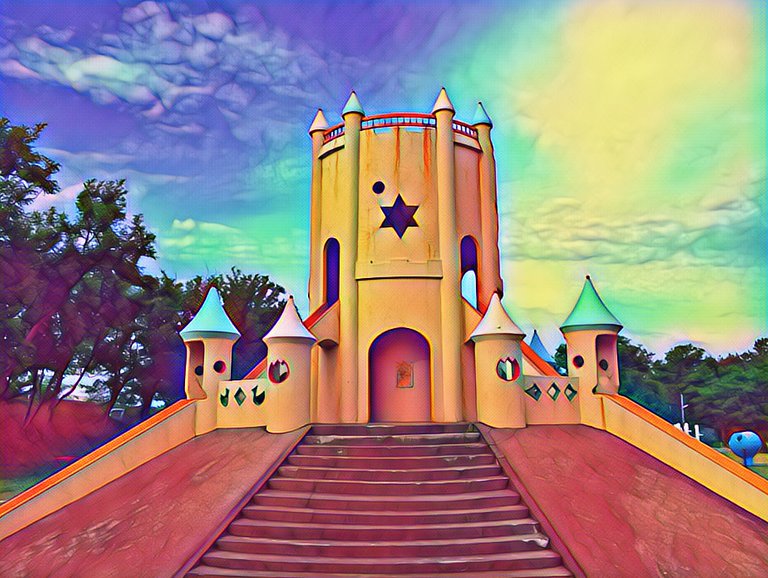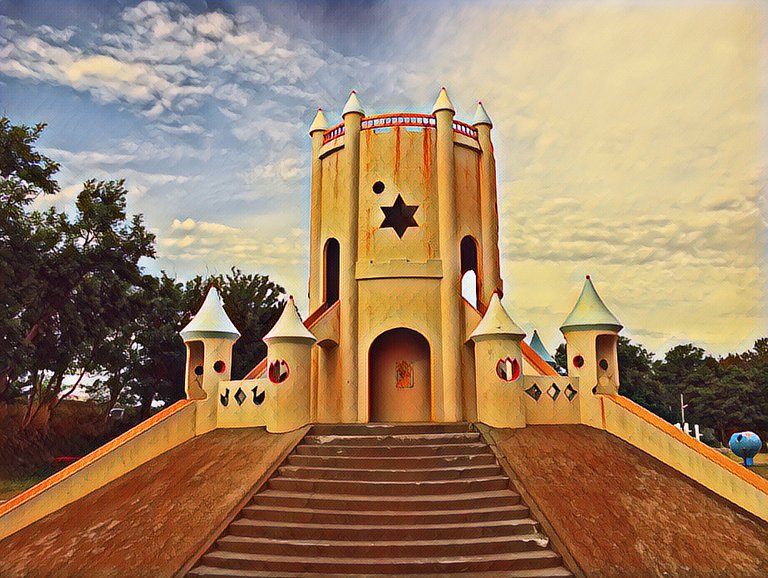 und hier kommt das Originalfoto