おはようございます! Ohayo Gozaimasu !
Guten Morgen allerseits,
Die heutigen Bilder sind von meiner ersten Wanderung auf den Fuji in Japan, als wir das große Glück hatten, diesen herrlichen Sonnenaufgang zu erleben. Es ist schon mehr als 10 Jahre her, aber ich erinnere mich noch genau.
Wir sind gegen 23 Uhr abends losgezogen und haben den Gipfel gegen 5 Uhr morgens erreicht, genau rechtzeitig, um von der frühen Morgensonne belohnt zu werden.Die Sonne über einem weiten Wolkenmeer aufgehen zu sehen, war wirklich spektakulär.
Das ist definitiv eine Erfahrung, die ich jedem nur empfehlen kann, den es einmal nach Japan verschlagen hat
Euch allen einen wunderschönen und vor allem sonnigen Tag noch, Leute!!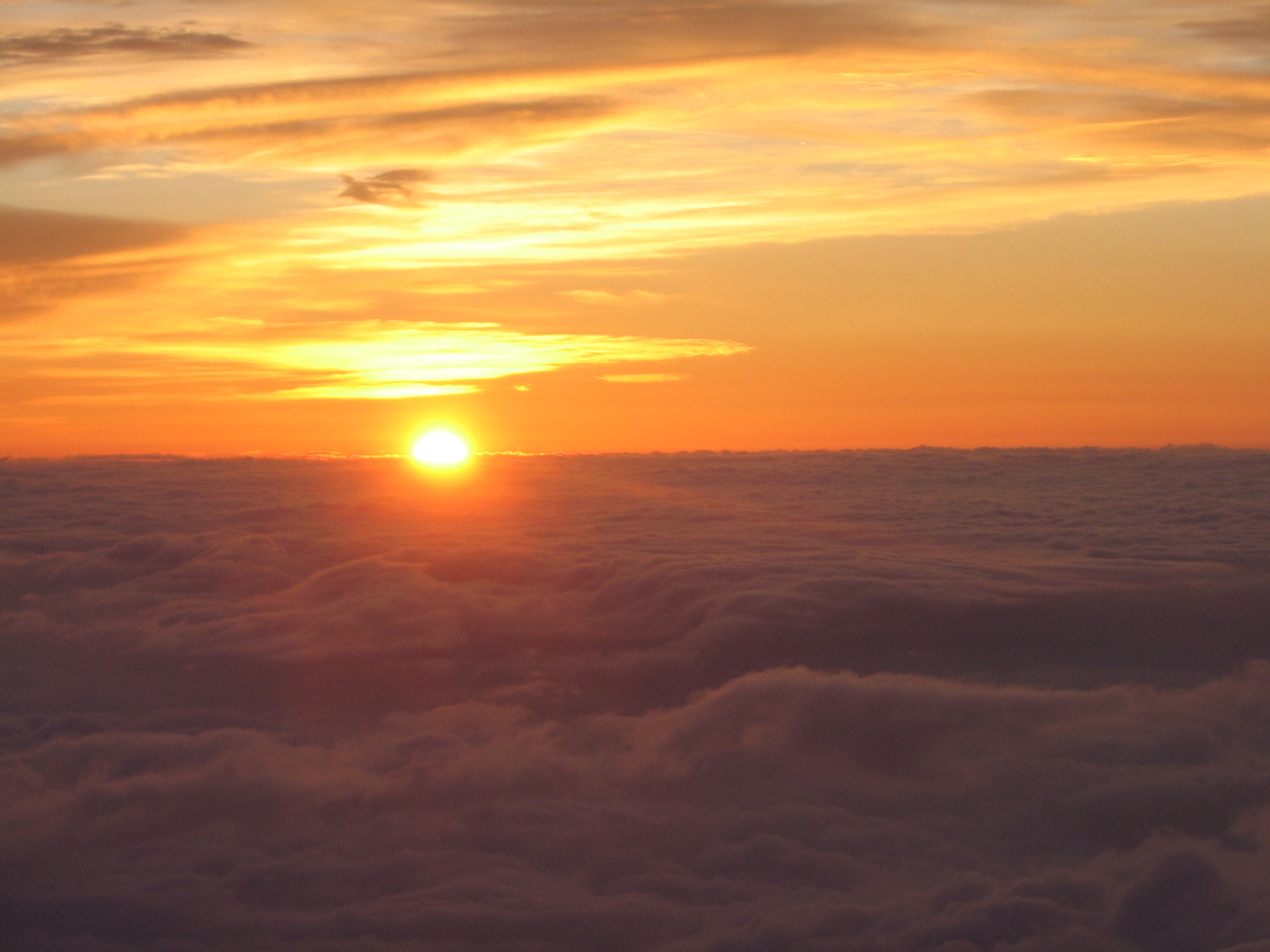 ENGLISH
Good morning folks,
Here are some photos from my first hike up Mt Fuji in Japan when we were lucky to see this marvelous sunrise. It is already more than 10 years ago but I still remember it clearly.
We started hiking around 11pm at night and reached top about 5am just in time to be greeted by the morning sun.
Witnessing the sun rising over a wide sea of clouds was simply breathtaking.
I can only recommend this kind of adventure to everyone coming to Japan, best time will be from July to beginning of September, the climbing season is rather short.
Have a sunny day everyone!!