Thema des Tages: kommt eine Maskenpflicht in den Supermärkten oder nicht in Österreich. Bis jetzt hat es keinen einzigen nachweislichen Fall einer Ansteckung im Supermarkt gegeben, sehr wohl aber in Kirchen, Vereinssitzungen und bei Veranstaltungen in geschlossenen Räumen.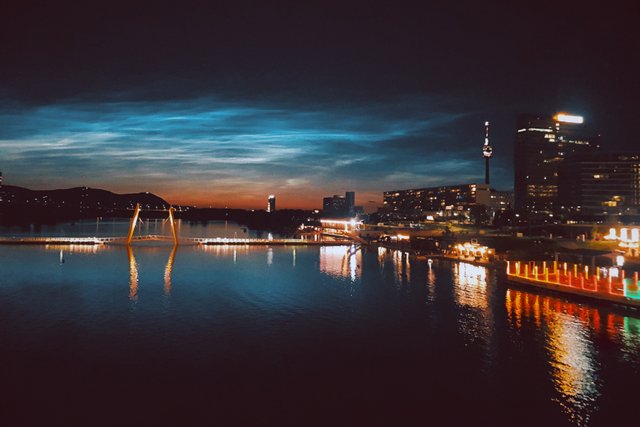 Sonnenuntergang an der Neuen Donau, Wien
English
Sunset at the New Danube in Vienna :) Topic of the day: The Austrian government is considering to reintroduce a mask mandate only in supermarkets. Will wearing a mask be required in supermarkets or not? Up to now there has not been a single proven case of infection in a supermarket, but there have been cases in churches, meetings and at events indoors, but not in supermarkets.
Live your Secrets and Hive Prosper 🍯
Photo credit: @vikisecrets