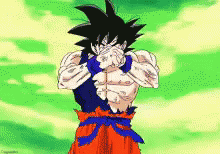 Recently, the Cinema.ology Tik Tok got to 500 likes. Thank you so much for the support. In order to celebrate I listed my top 5 favorite anime franchises. In no particular order, I listed Dragon Ball, Sword Art Online, The Fate Series, Gundam, and last but not least Naruto.
Tik Tok
https://www.tiktok.com/@cinema.ology/video/7165637583572077870?is_from_webapp=1&sender_device=pc&web_id=7154119043662988846
Thank you again for the support!