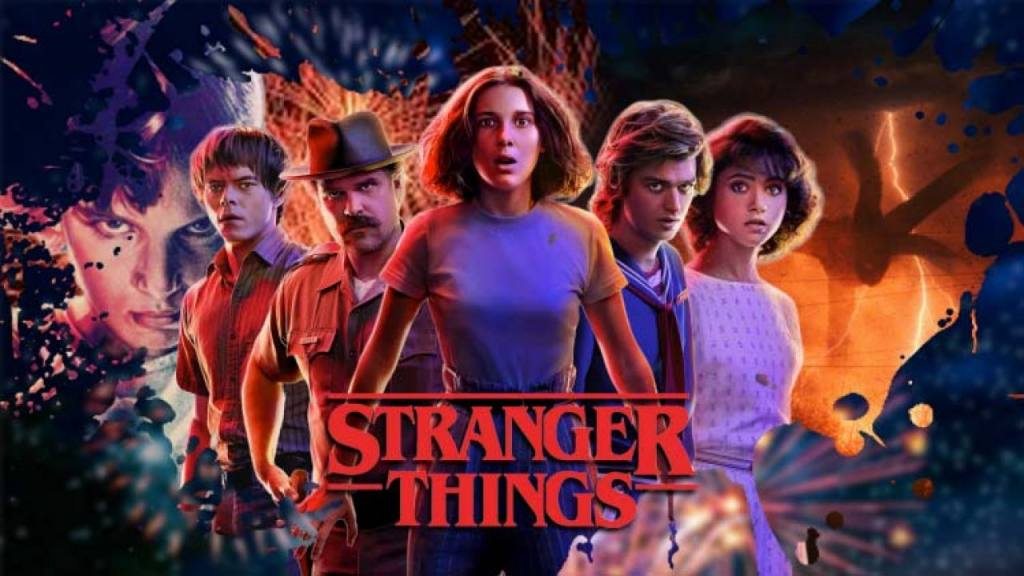 Source
Hello dear movie-loving friends! I hope you are well, today I would like to join the
@CineTV
contest about our favorite science fiction series, without further delay here I leave my contribution.
¡Hola queridos amigos amantes del cine! Espero estén bien, hoy me gustaría unirme al concurso de

@CineTV

sobre nuestras series de ciencia ficción favoritas, sin más dilación aqui les dejo mi aporte.

To participate I decided to choose "Stranger Things", a series that I liked a lot from the first moment and I look forward to its fourth season which premieres next week, starring Millie Bobbie Brown, Finn Wolfhard, Winnona Ryder among others, is set in the 1980s in a fictional town of Hawkins in Indiana. The series begins with the disappearance of Will Byers who has been kidnapped by a creature called a "demogorgon" and which unleashes a series of supernatural events in the city. Will's friends start looking for him with the help of a psychokinetic girl named "Eleven" who escapes from the lab where they were conducting experiments on her and created an alternate dimension called "Upside Down".
Para participar decidí elegir "Stranger Things", una serie que me gustó mucho desde el primer momento y espero con ansias su cuarta temporada que se estrena la semana que viene, protagonizada por Millie Bobbie Brown, Finn Wolfhard, Winnona Ryder entre otros, está ambientada en la década de 1980 en una ciudad ficticia de Hawkins en Indiana. La serie comienza con la desaparición de Will Byers, quien ha sido secuestrado por una criatura llamada "demogorgon" y que desencadena una serie de eventos sobrenaturales en la ciudad. Los amigos de Will comienzan a buscarlo con la ayuda de una chica psicoquinética llamada "Eleven" que escapa del laboratorio donde estaban realizando experimentos con ella y crea una dimensión alternativa llamada "Upside Down".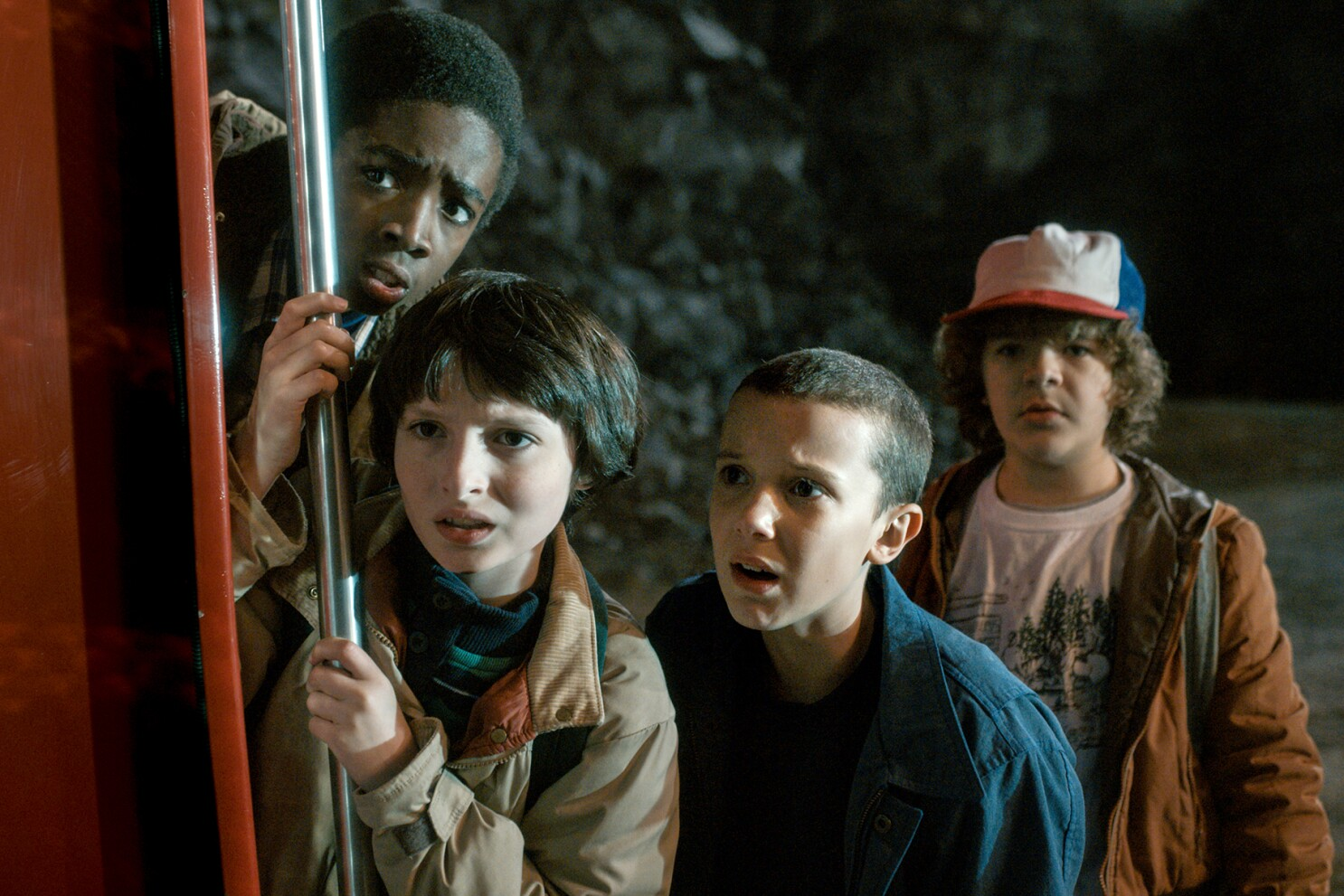 Source
The series is divided into 3 premiered seasons which have between 8 and 9 chapters each, and a fourth unreleased season. I really liked the aesthetics and photography of the 80s from the whole series, I also really liked the cast. since apart from the youthful cast that really act very well there is also Winona Ryder, who I have seen in movies since I was a child and is one of my favorite actresses.
La serie se divide en 3 temporadas estrenadas las cuales tienen entre 8 y 9 capitulos cada una, y una cuarta temporada sin estrenar, de toda la serie me gustó mucho la estetica y fotografía muy propia de los años 80, también me gustó mucho el reparto ya que aparte del elenco juvenil que de verdad actúan muy bien también está Winona Ryder, la cual he visto en peliculas desde que era niña y es de mis actrices favoritas.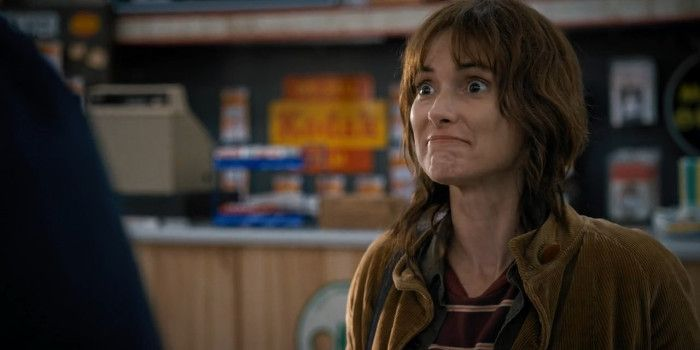 Source
One part of the first season that I really liked is when Joyce Byers (Winona Ryder) puts up the alphabet Christmas lights on the wall so she can communicate with her son who is in "Upside Down." The special effects used to create the "demogorgon" and "Upside Down" also seemed pretty cool to me, and as the series progresses through the seasons they just get cooler each time.
Una parte que me gustó mucho de la primera temporada es cuando Joyce Byers (Winona Ryder) pone en la pared las luces de navidad con el alfabeto para poder comunicarse con su hijo que está en "Upside Down". Los efectos especiales utilizados para crear al "demogorgon" y "Upside Down" también me parecieron bastante geniales, y a medida que avanza la serie a través de las temporadas se van haciendo mas geniales cada vez.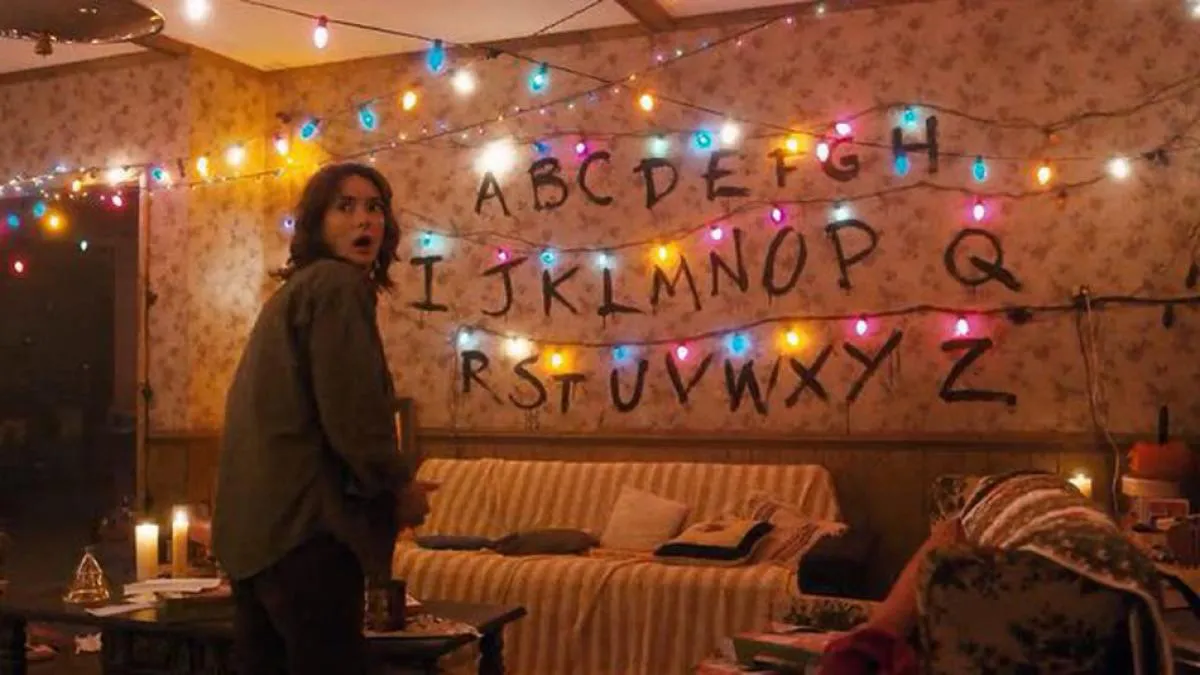 Source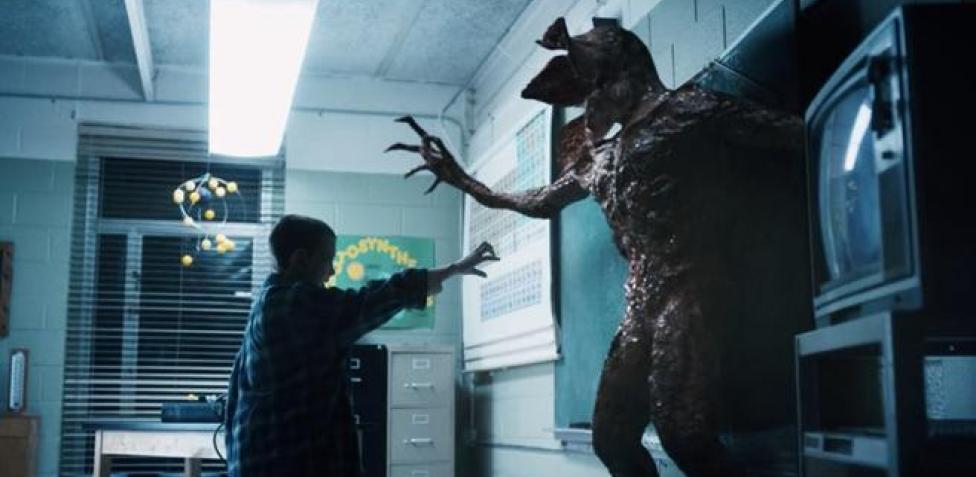 Source
Then in the second season, which takes place a year later, it is discovered that the demogorgon is in Will's body and they must do everything possible to remove it, they also discover that there is a greater threat that comes from "Upside Down". In this season we have the inclusion of new characters, which I really like Max Mayfield (played by Sadie Sink) and Billy Hargrove (played by Dacre Montgomery) who is the typical bad boy and very handsome of the 80's era .
Luego en la segunda temporada la cual se sitúa un año más tarde se descubre que el demogorgon está en el cuerpo de Will y deben hacer lo posible por sacarlo, también descubren que existe una amenaza mayor que proviene de "Upside Down". En esta temporada tenemos la inclusión de nuevos personajes, los cuales me gustan mucho de Max Mayfield (interpretada por Sadie Sink) y Billy Hargrove (interpretado por Dacre Montgomery) el cual es el típico chico malo y muy guapo de la época de los años 80.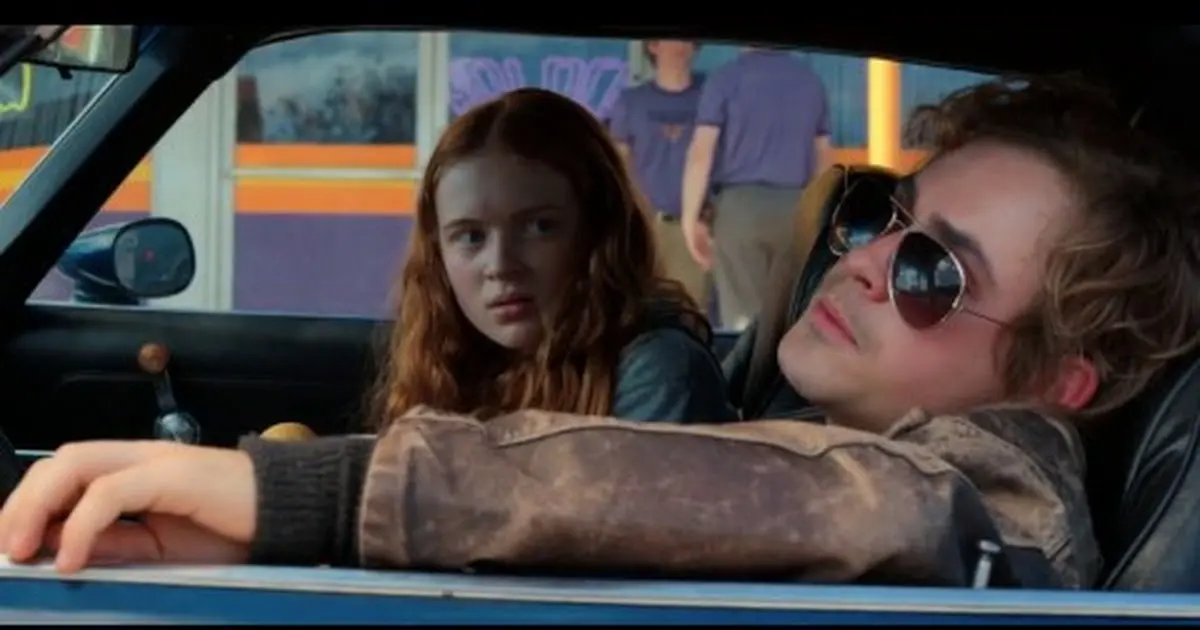 Source
Also in season 2 we had the inclusion of new monsters like the one in the form of a spider, I like that new affective bonds are formed like Joyce Byers and Jim Hopper, who became close, Hopper has taken care of Eleven and He treats her as if she were his own daughter and takes great care of her. What I did not like very much was the love triangle between Nancy, Steve and Jonathan, since Nancy knows that she is in love with Jonathan but she is still Steve's girlfriend, and although in my opinion she plays with both of them I liked that at the end of this season Nancy and Jonathan end up together. Both characters have very good chemistry since both actors are a couple in real life.
También en la temporada 2 tuvimos la inclusíon de nuevos monstruos como el que tiene forma de araña, me gusta que se forman nuevos vínculos afectivos como el de Joyce Byers y Jim Hopper, los cuales se volvieron cercanos, Hopper se ha hecho cargo de Eleven y la trata como si fuese su propia hija y le toma mucho cariño. Lo que no me gustó mucho fué el triángulo amororo entre Nancy, Steve y Jonathan, ya que Nancy sabe que está enamorada de Jonathan pero sigue siendo novia de Steve, y aunque a mi parecer ella juega con ambos me gustó que al final de esta temporada Nancy y Jonathan terminan juntos. Ambos personajes tienen muy buena quimica ya que ambos actores son pareja en la vida real.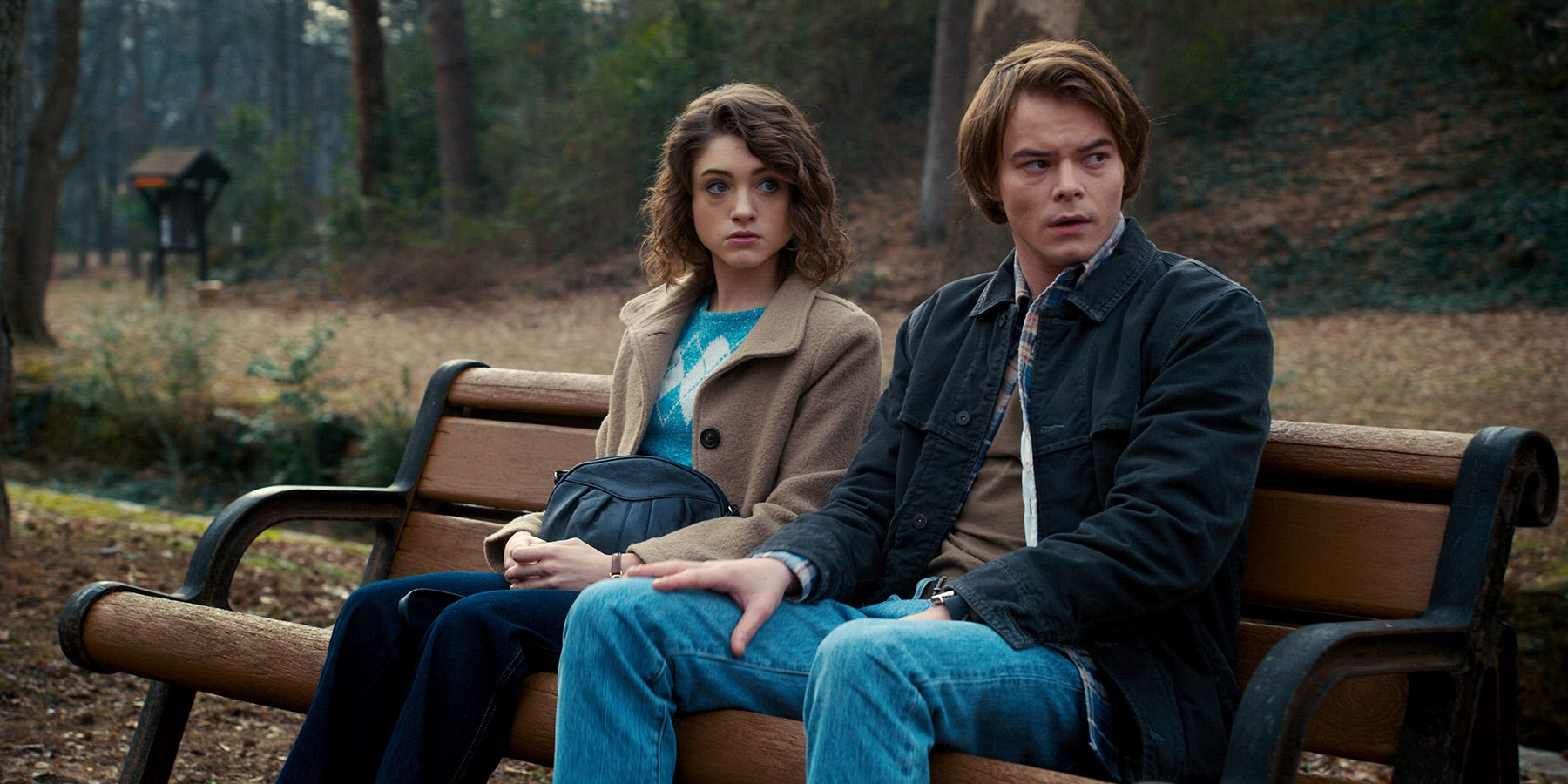 Source
The scenes that I really liked from this season were where Steve and Dustin fraternize which I find very cute, the boys' entrance to the "Upside Down" also has very good scenes but I didn't like Bob's death at all, which he sacrifices himself by volunteering to unlock the doors when they get trapped in the lab. Joyce, Jonathan and Nancy must exorcise Will so that the demogorgon leaves his body so that Eleven can close the Upside Down portal with his powers. I like Eleven's bravery a lot and she becomes my favorite character in the series, Millie Bobbi Brown also seems like an excellent actress.
Las escenas que me gustaron mucho de esta temporada fueron donde fraternizan Steve y Dustin las cuales me parecen muy tiernas, la entrada de los chicos al "Upside Down" también tiene escenas muy buenas pero no me gustó para nada la muerte de Bob, el cual se sacrifica al ofrecerse como voluntario para desbloquear las puertas cuando se quedan atrapados en el laboratorio. Joyce, Jonathan y Nancy deben exorcizar a Will para que el demogorgon abadone su cuerpo y asi Eleven pueda cerrar con sus poderes el portal del "Upside Down". La valentía de Eleven me gusta mucho y ella se convierte en mi personaje favorito de la serie, Millie Bobbi Brown también me parece una excelente actriz.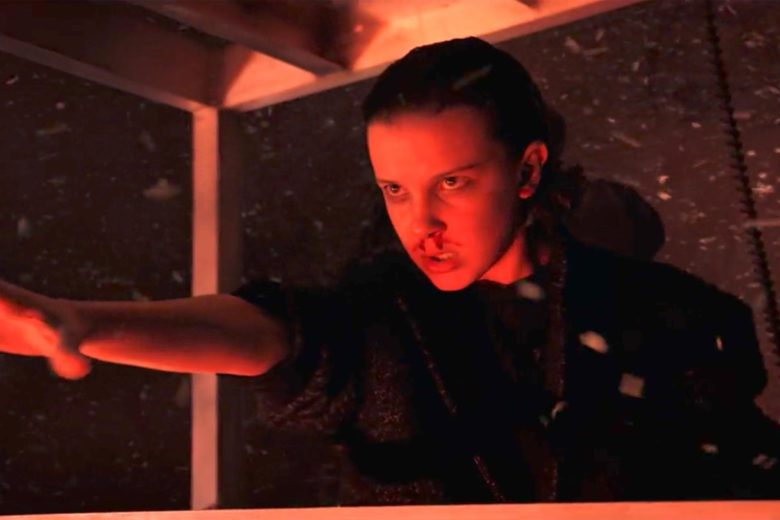 Source
After the events of season 2 we go into season 3, which is my favorite. Here we see an Eleven who has momentarily lost her powers completely. This time the group unites to close the portal again, this time it won't be Eleven closing it alone. In this season the bonds of friendship between all of them are strengthened, romance also emerges more than ever and they are already beginning to mature. They take advantage of the fact that school is out and there is a new shopping center to spend quality time. From this season I really liked that Eleven and Max become very good friends, the scenes of them in the mall are my favorites.
Luego de los eventos de la temporada 2 entramos en la tercera, la cual es mi favorita. Aqui vemos a una Eleven que ha perdido sus poderes por completo momentáneamente. Esta vez el grupo se une para cerrar el portal nuevamente, esta vez no será Eleven la que lo cierre sola. En esta temporada se fortalecen los lazos de amistad entre todos ellos, también aflora mas que nunca el romance y ya están empezando a madurar. Aprovechan que se acabó la escuela y hay un nuevo centro comercial para pasar tiempo de calidad. De esta temporada me gustó mucho que Eleven y Max se hacen muy buenas amigas, las escenas de ellas en el centro comercial son mis favoritas.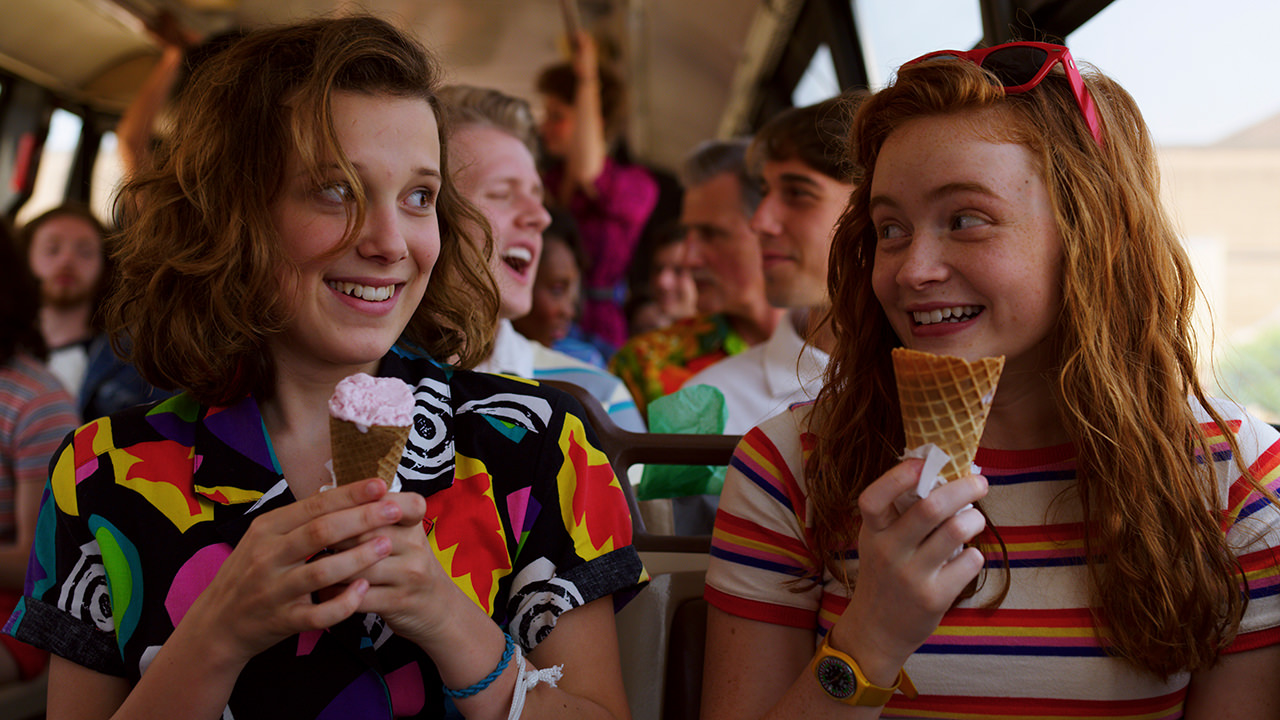 Source
What I don't like about this season is the death of Billy and the apparent death of Hopper who is the one who sacrifices himself in this season to save others, The scene of Billy's death in front of his step-sister Max made me cringe. little heart. I hope that in this fourth season, which premieres this Friday, May 27, it will become clear what really happened to Hopper, I hope that he is not really dead hahaha. In the end the Byers and Eleven move out of Hawkins.
Lo que no me gusta de esta temporada son la muerte de Billy y la aparente muerte de Hopper el cual es el que se sacrifica en esta temporada para salvar a los demás, La escena de la muerte de Billy frente a su hermanastra Max me arrugó un poco el corazón. Espero que en esta cuarta temporada la cual se estrena este viernes 27 de Mayo se esclarezca que pasó realmente con Hopper, espero que no esté realmente muerto jajaja. Al final los Byers y Eleven se mudan de Hawkins.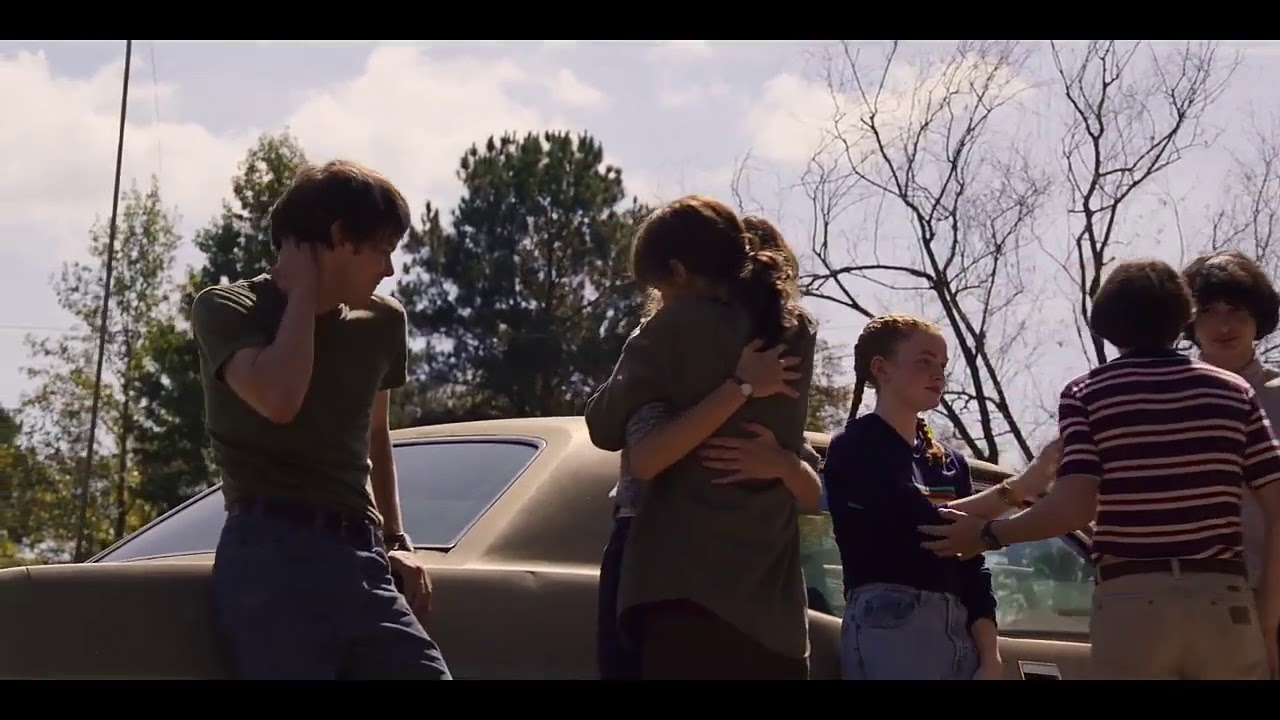 Source
Something that I also really liked about the series is the soundtrack of each season, songs like "Should I Stay Or Should I Go", "Ghostbusters", "Time After Time", "Material Girl" "American Pie" among many others They give a great touch to the series and I like them very much. I find this series quite great because not only is the plot very good, but also the retro photography makes it quite interesting and the work of the actors is impeccable and professional. It is a series that hooks you from the beginning and I personally like to do a marathon when each season comes out. I can't wait to watch season four next week and get glued back to the screen and back to the world of the 80's.
Algo que también me gustó mucho de la serie es el soundtrack de cada temporada, canciones como "Should I Stay Or Should I Go", "Ghostbusters", "Time After Time", "Material Girl" "American Pie" entre muchas otras le dan un gran toque a la serie y me gustan muchísimo. Esta serie me parece bastante genial porque no sólo la trama es muy buena, también la fotografía retro la hace bastante interesante y el trabajo de los actores es impecable y profesional. Es una serie que engancha desde el principio y a mi personalmente me gusta hacer un maratón cuando sale cada temporada. No puedo esperar para ver la cuarta temporada la próxima semana y volver a pegarme a la pantalla y a volver al mundo de los 80.

Well dear friends this has been all for today, I want to thank our friends at
@cinetv
for organizing this wonderful contest, good luck to all the participants. Thank you all very much for reading and supporting my work, I send you a big hug and see you in the next opportunity.
Bueno queridos amigos esto ha sido todo por hoy, quiero agradecerles a nuestros amigos de

@cinetv

por haber organizado este maravilloso concurso, mucha suerte a todos los participantes. Muchas gracias a todos por leer y apoyar mi trabajo, les mando un fuerte abrazo y nos vemos en una próxima oportunidad.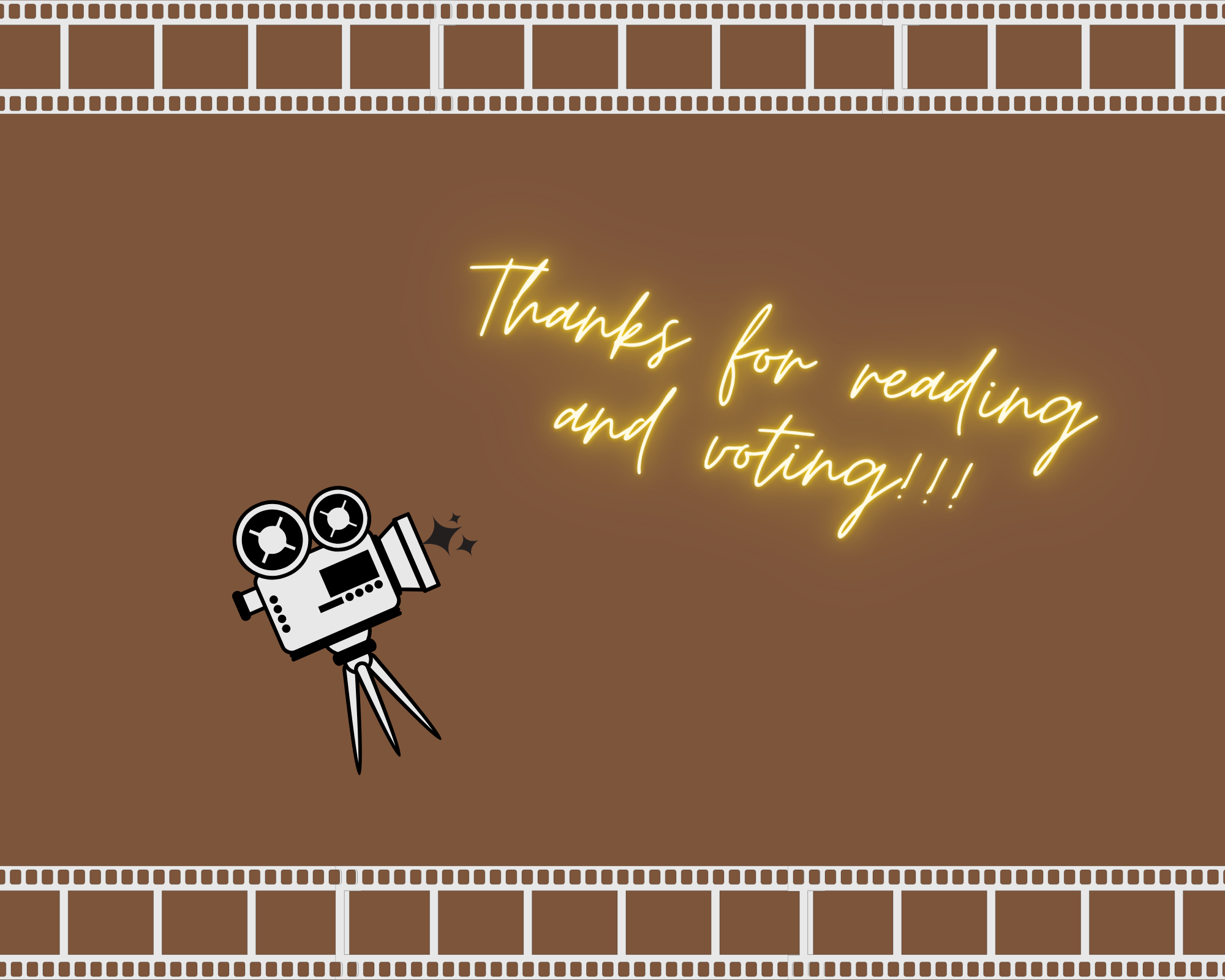 The farewell image was designed by me with canva editor.
La imágen de despedida fué realizada por mi con canva editor.
Here I leave the link in case you dare to participate!
¡Aquí les dejo el link por si se animan a participar!
Source