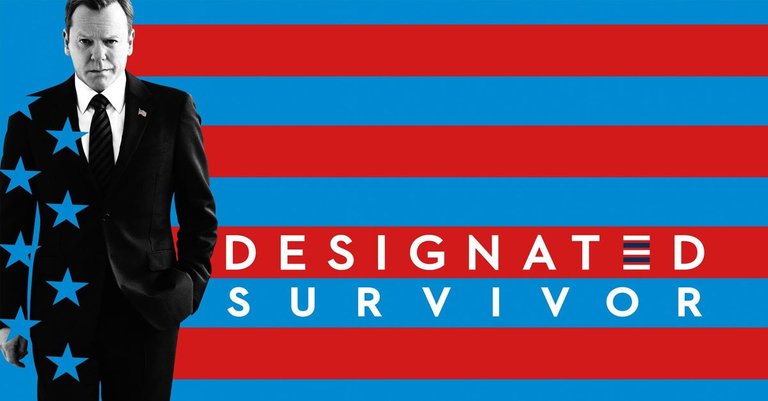 He shines with inner compassion, he has scruples, he doesn't loves the power, he only rules his country. As Tom Kirkman, Kiefer Sutherland is not only the "Designated Survivor" who gave the series its name, he's also a president who doesn't work like the real thing at all. How he comes into office is a miracle: Kirkman is chosen to serve as survivor in the event that all other candidates to succeed the president die at once.
Of course, there will be an attack. All are dead. And Kirkman, actually chosen because he is considered a weak minister, suddenly sits in the White House. The last survivor.


Jack Bauer (left) wears weapons, Tom Kirkman wears glasses.
This Kiefer Sutherland is very different from his earlier series character Jack Bauer. It swept like a one-man tornado through the thriller series "24", always on the hunt for terrorists, double agents and enemies of the USA. Bauer shot and hit, he tortured and was tortured, he fell into disgrace and worked against his own administration. But was always guided by a higher morality that dictated his missions.
No more arms
As Tom Kirkman, he doesn't have to take up arms no more. Hannah Wells does it for him, an FBI agent who, like Jack Bauer in the past, searches for the truth without consideration. In the first season she is looking for the people behind the great attack that destroyed the Capitol and with it the entire leadership of the United States. Kirkman initially fails on the tasks of his new job, insecure and haunted by the thought of actually not being suitable for it. Only gradually does the random president gain stature: Kirkman discovers abilities in himself that he himself knew nothing about.
In the film he is surrounded by a group of confidants who serve as advisors and press officers, while ministers and political opponents only appear occasionally - and Tom Kirkman usually defeats them without a shot of powder. All is friends are nice charactres, played by good actors. If you go through the first season of the series you will love them all.
On the difficult path
Kirkmans method is listening, empathizing and walking the difficult path, which nevertheless always leads to the goal in the end. Produced by David Guggenheim, "Designated Survivor" is the complete opposite of "House of Cards", a positive to the negative of the presidential series, in which Kevin Spacey plays president Francis J. Underwood as an insidious disgust. Tom Kirkman, on the other hand, is a figure of longing, a man whom one would like to have as a friend and head of government. Why do this kind of politicians not exist in real life?
For Kiefer Sutherland, who is now in his 50s, this role was as if painted to get out of the corset of Jack Bauer. The British-born Canadian can be the elder statesman here, he no longer has to act as an action star and pretend to be youthful. If that was his goal, he achieved it, even if the series has now been discontinued after three seasons.
The Turin Brakes are at the top of their game with the sountrack song "Save You" - hear it!