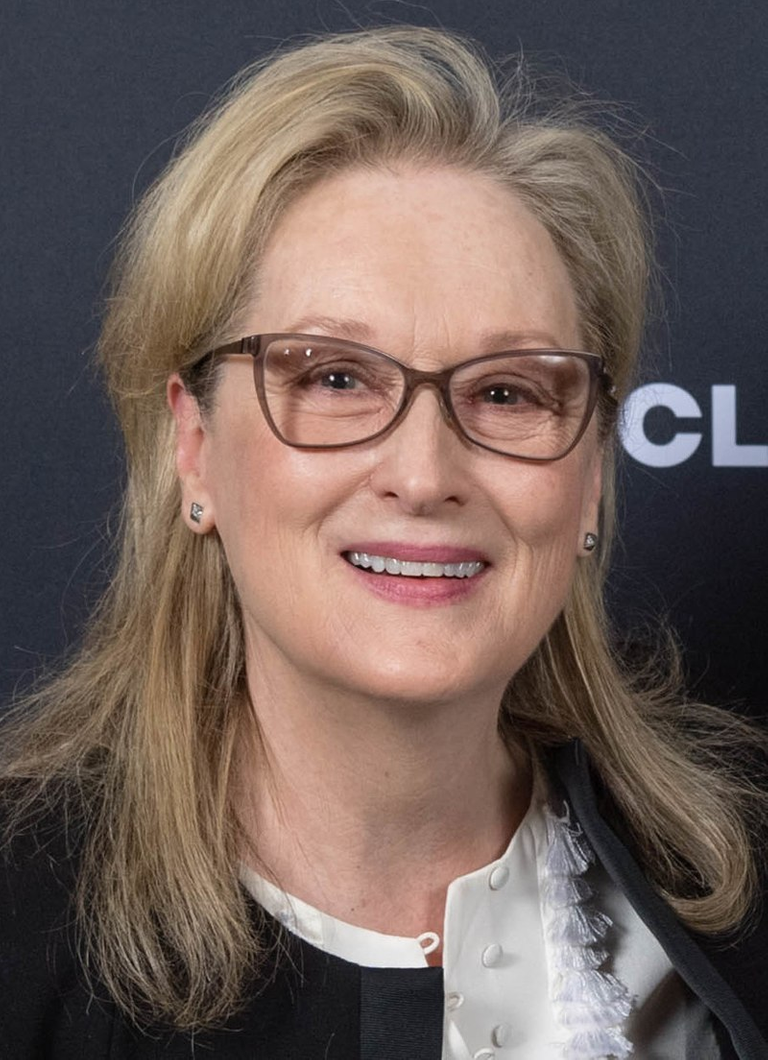 Source
English
Hello friends, welcome to my blog, I am pleased to participate in this wonderful contest, talking about favorite actors or actresses when you are a fan of cinema is not easy because many names of great luminaries of cinema come to mind, especially when I like the cinema that today we call classic, like the cinema of today. But I chose an actress with an impeccable career and despite her golden years (72), she still looks beautiful, if not she continues to amaze us with her performances, I'm talking about Mary Louise Streep or Meryl Streep as we know her worldwide.
Spanish
Hola amigos, bienvenidos a mi blog, me es grato participar en este maravilloso concurso, hablar de actores o actrices favoritas cuando eres fan del cine no es fácil porque me vienen muchos nombres a la mente de grandes luminarias del cine, sobre todo cuando me gusta el cine que hoy llamamos clásico, como el cine de ahora. Pero escogí a una actriz con una trayectoria impecable y que a pesar de sus años ya dorados (72), se sigue viendo hermosa, si no que continúa maravillándonos con sus actuaciones, les hablo de Mary Louise Streep o como la conocemos mundialmente Meryl Streep.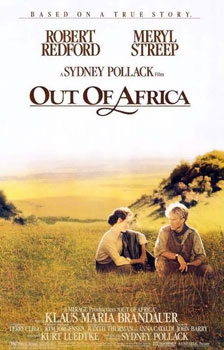 Source
The first time I saw her in a movie she was just a girl, in the movie "Kramer Vs Kramer", which was broadcast on tv, I didn't know her name at the time, but later she would be a frequent visitor in my house through the years with their different films that were broadcast on TV. Years later I saw her on the big screen in one of her best performances in the movie "Out of Africa", along with another great actor Robert Redford, in a film that combined the beauty of African landscapes with an impossible love story. . I will never forget that movie because it was the first time I went to a movie theater without adult supervision, I went with my friends. I identified with the character not in the romantic story, she was just a teenager when I saw her, but in that feeling of freedom that the film conveyed and that strong and independent character that Meryl played with her character. Many years later, already in my 20s, I saw "The Bridges of Madison County", along with Clint Eastwood, one of the most beautiful films I have ever seen and a cinematic masterpiece.
La primera vez que la vi en una película era solo una niña, en la película "Kramer Vs Kramer", que transmitieron por tv, no sabia su nombre en ese entonces, pero luego sería una frecuente visitante en mi casa a través de los años con sus diferentes películas que transmitían por la tv. Años después la vi en la pantalla grande en una de sus mejores interpretaciones con la película "Out of Africa", junto a otro gran actor Robert Redford, en una cinta que combinaba la belleza de los paisajes africanos con una historia de amor imposible. Jamás olvidare esa película porque fue la primera vez que fui a una sala de cine sin supervisión adulta, fui con mis amigos. Me identifiqué con el personaje no en la historia romántica, era solo una adolescente cuando la vi, sino en ese sentimiento de libertad que transmitía la película y ese personaje fuerte e independiente que Meryl interpreto con su personaje. Muchos años después, ya en mis 20 años, vi "Los puentes de Madison", junto a Clint Eastwood, de las películas más hermosas que he visto.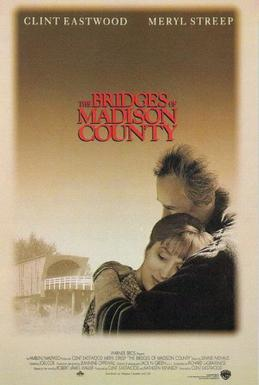 Source
My admiration for this actress is for her ability to transform with each character taking over her, that magic that she imprints on the character making it real, watching her act is art, her versatility, her ability not to be pigeonholed and go from one character to another are extraordinary. . She has done not only cinema, but theater, musicals and TV. She is in my opinion one of the most complete actresses in the world, successfully passing all categories in drama, comedies, action, suspense and horror. The best thing is that despite being 72 years old, she is still active and continues both on streaming platforms and in the movies, delighting us with her performances as we recently saw with: "Mamma Mia","The Prom" and "Don't Loo Up" , for Netflix. All this shows and confirms to me that when you like what you do, you are constant and you adapt to everything, you can achieve anything you set your mind to and age is no obstacle to continue doing it and she is one of my role models.
Mi admiración por esta actriz es por su capacidad de transformarse con cada personaje apoderándose del él, esa magia que le imprime al personaje haciéndolo real, verla actuar es arte, su versatilidad, su capacidad de no encasillarse y pasar de un personaje a otro son extraordinario. Ha hecho no solo cine, sino teatro, musicales y TV. Es en mi opinión una de las actrices más completa del mundo, pasando con éxito todas las categorías en drama, comedias, acción, suspenso y terror. Lo mejor es que a pesar de contar ya con 72 años, sigue activa y continua tanto en las plataformas streaming como en el cine, deleitándonos con sus interpretaciones como recientemente vimos con: Mamma Mia,"The Prom" y "Don´t Loo Up"¨, para Netflix. Todo esto me demuestra y confirma que cuando te gusta lo que haces, eres constante y te adaptas a todo, puedes lograr cualquier cosa que te propongas y la edad no es obstáculo para continuar haciéndolo y ella es uno de mis ejemplos a seguir.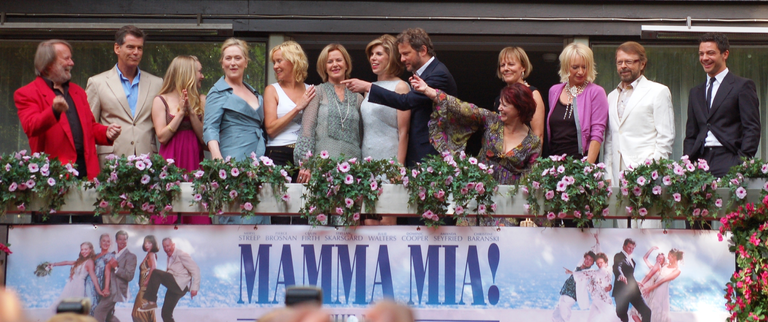 Source
Personally, my admiration for her is that she fights for sometimes controversial roles and changes them when I consider that they do not fit the way of thinking and acting of women, convincing directors and screenwriters to change them without making scandals to achieve it, in an industry where women were not given the same value as their male peers. She is a feminist in the best sense of the word, who achieved changes without denigrating or scandalizing her male peers, but based on respect, intelligence and values, that is what makes her an example for many of us who admire her and who It is applicable to all areas of life. Talking about all her movies, her plays, musicals, and awards would be a very long post for a woman with so many years in the film industry, who earned the respect, admiration, and affection of those who know her, work with her. and its public, therefore this contest and with my post I express my admiration and affection for one of the best actresses of all time, the great Meryl Streep.
En lo personal, mi admiración por ella es que lucho por papeles a veces controversiales y los cambio cuando considero que no se ajustaban a la forma de pensar y actuar de las mujeres, convenciendo a los directores y guionistas a cambiarlos sin hacer escándalos para lograrlo, en una industria donde no se le daba a la mujer el mismo valor que a su par masculino. Ella es una feminista en buen sentido de la palabra, que logro cambios sin denigrar o escandalizar a sus pares masculinos, sino a base del respeto, inteligencia y valores, eso es lo que la hace un ejemplo para muchas de nosotras que la admiramos y que es aplicable a todas las áreas de la vida. Hablar de todas sus películas, sus obras de teatro, musicales y premios sería un post muy largo para una mujer con tantos años en la industria del cine, que se ganó el respeto, la admiración, el cariño de quienes la conocen, trabajan con ella y su público, por ello este concurso y con mi post dejo plasmada mi admiración y cariño por una de las mejores actrices de todos los tiempos, la gran Meryl Streep.