A night from my last weekend was spent hunting for a chick flick movie that I could watch to reward my physically exhausting week. I was looking for something that is entertaining to watch and that is easy for the heart. I stumbled upon the movie Sweet and Sour, it was on the list of trending movies in Netflix. It has been a long time since I watched a romantic comedy Korean movie. What I noticed in the movie industry of South Korea (well the films I have watched so far) is that they tackle social and political issues. I was quite excited to watch this movie since it falls in a different genre.
Upon looking about the movie Sweet and Sour, it turns out that it was based from a novel Initiation Love by Kurumi Inui. The movie was directed by Lee Gye-byeok and starred by famous actors, that I'm familiar of, Jang Ki-yong, Chae Soo-bin, and Krystal Jung. I have watched the works of those actors in different Korean drama series and I just know they'll do great in acting their roles in this movie too, I was not disappointed.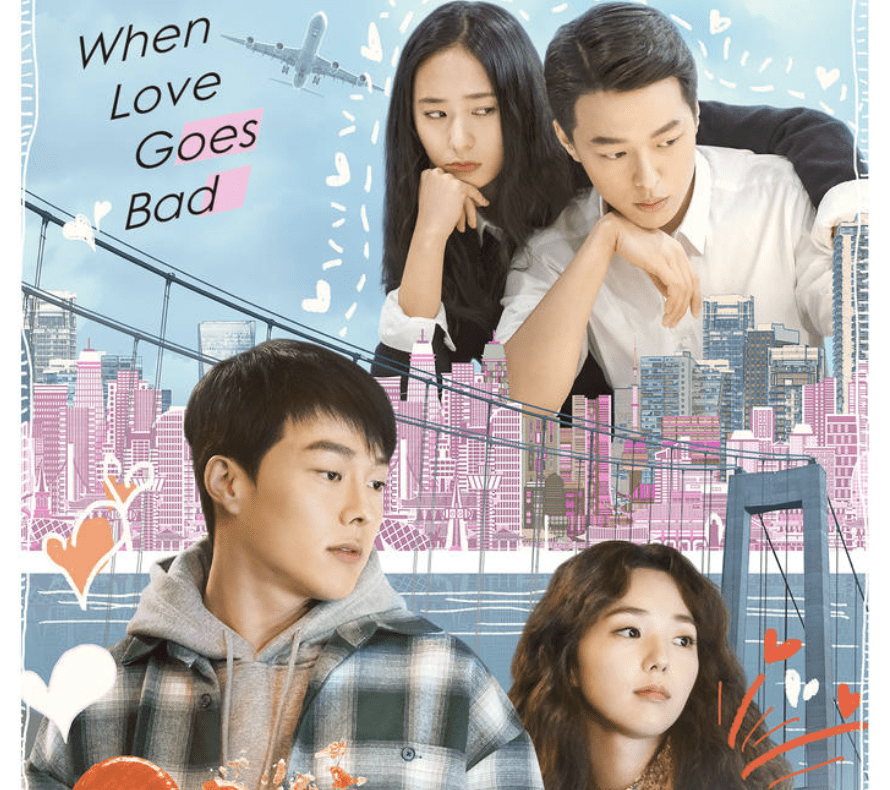 Image source: Sweet and Sour — a film by Lee Gye-byeok
If I would summarize the movie in a sentence, it would be this: The story is about how a relationship progresses as time passes by, it shows a realistic depiction that most people can relate with and learn from. What I meant for the word "realistic" is that some things could turn ugly, far from our idealistic views that any relationship that we know of is always smooth flowing and thriving in all aspects. I don't want to give away much details because I don't want to spoil anything, I found the twist in the story plot very commendable. It can be regarded as a reward to those who will watch the movie up to the end.
Another thing I wanted to give emphasis in this post is the question most people who watched this movie tried to answer: At what point in their lives did they start doing wrong? When we find ourselves facing the consequences of our mistaken actions, that's the question we ask ourselves, at what point did we start doing wrong. Maybe, we could hope to go. back to that specific time and place and press the reset button.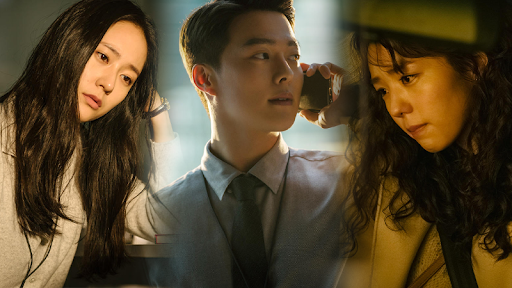 Image source: The looks of Krystal Jung, Jang Ki-yong, and Chae Soo-bin in the movie.
When I was in the middle of watching this movie, I thought that I could easily mistake its plot as the usual lovers who fell apart because of the distance between them. Jang Ki-yong was given an opportunity to work in a big firm where he met Krystal Jung and started developing great teamwork. Ki-yong's character tried to make it work with Soo-bin's character by going home to her almost everyday. They tried to meet each other, see each other's faces, and close the distance between them. Despite the representation of being physically distant with each other, their bigger problem was actually being emotionally distant. It was easy to miss as a viewer, how much more for those two people going through that problem themselves.
I'd still stick with my initial thoughts about the movie in the first few minutes. It was very entertaining and easy for the heart, as the story progresses, the tangles started to complicate the story which made it exciting to watch. What exactly is happening? That question will be continuously asked by the viewer, you would try to make sense the overlapping scenes of two stories being told simultaneously. The last few minutes of the movie gave me a sense of satisfaction, not just on how it ended with the characters, but on how the scenes were stitched together. The timeline was just simply neat and carefully told. It's still the weekend, maybe you could also enjoy this movie tonight. I'd like to hear your thoughts about it if you have watched it already. :)