Hello all you #hivers, here are a few shots of our dive boat, we are miles from dry land preparing to dive at a special place.
Tubbataha reefs is a Unesco world heritage site in the middle of the Zulu sea, the closest land mass is Palawan which is some 70 miles away. This unspoiled group of submerged dive sites are only accessible by using a charter live aboard boat and we had the pleasure of spending a week here diving with many sharks and other stunning sea life.
Heavily protected and with a annual limit to the amount of visitors has kept this place in pristine condition. For only three months of the year are people allowed to spend time here and for the rest of the year it is guarded by rangers who patrol the waters by boat, living at sea for a couple of months at a time.
M/V Sakura.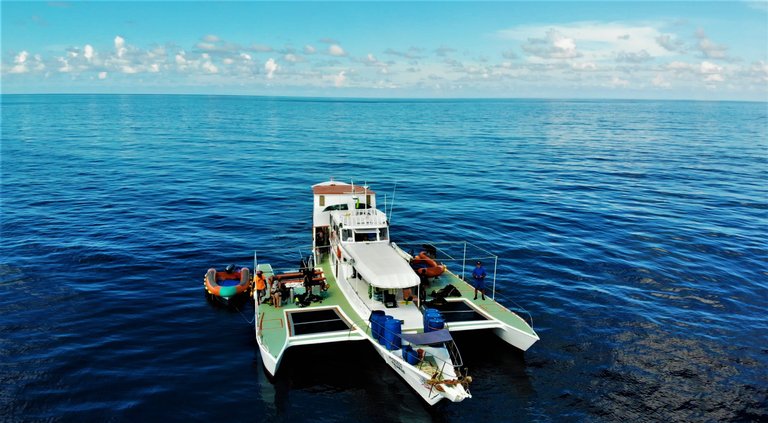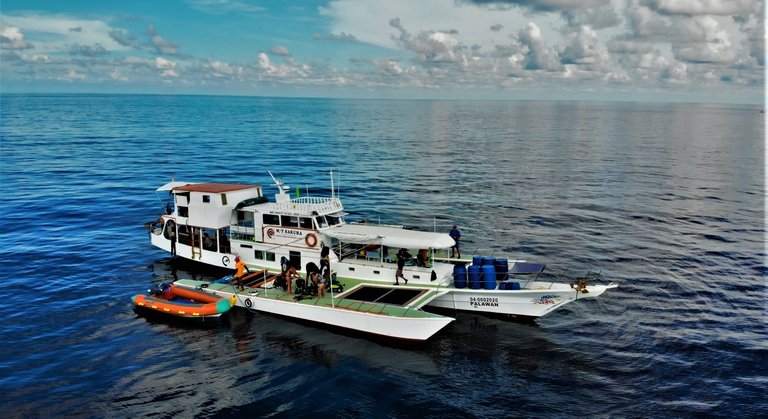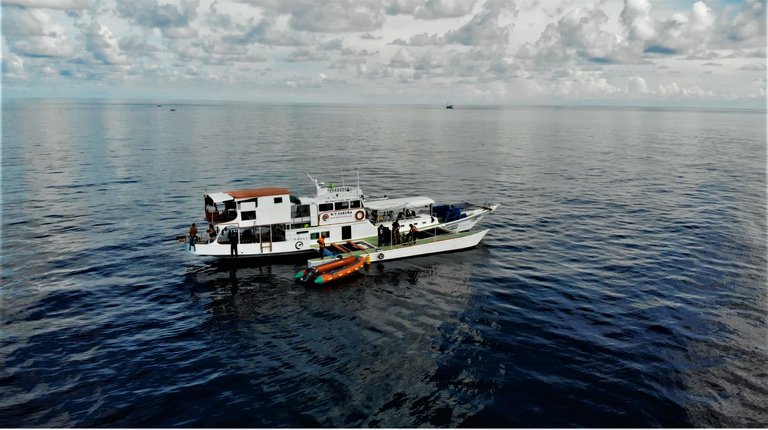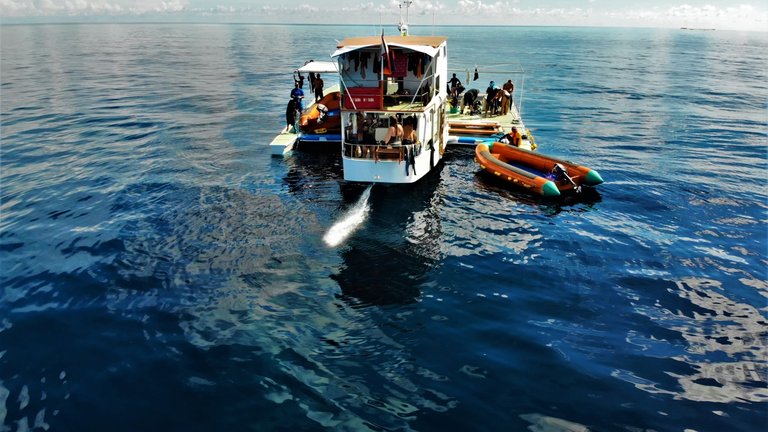 Thanks for sailing by and checking out my post, until we meet again stay safe folks!
#colorchallenge - Friday's theme blue, white and silver, by @kalemandra.