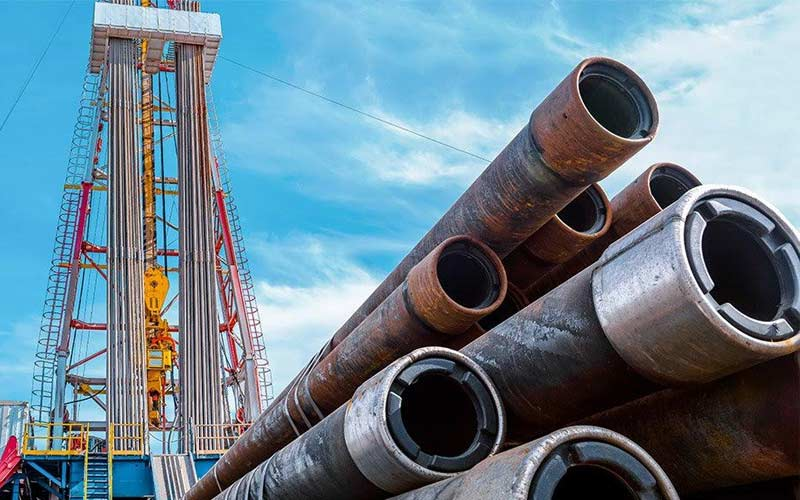 Image source
For many cases the increase in the drilling of wells can be due to many factors, however I want to bring the example of a particular case that is happening in the United States.
With the low oil prices due to the covid-19 it was no longer feasible to drill oil wells and increase production, however we have seen how recently the price of oil is rising, so many countries are seeing viable to resume drilling wells and increase production.
Such is the case of the United States, which has seen an increase in purchases of drilling equipment such as drilling rigs, hydraulic wrenches, drill pipe, among others. Oil companies have been buying oil equipment in anticipation of the need to intensify the drilling of wells, for which they are already prepared with the massive incorporation of such equipment.
It should be noted that the incorporation of oil well drilling is not an opportunity that all countries with oil reserves have, in the case of Venezuela for example, it is difficult to resume drilling wells in case they want to increase production, since economically they do not even have the resources to repair and make the existing platforms operative.
For countries such as the United States, it is easier to resume drilling wells by making a massive increase in the incorporation of new rigs and drilling equipment, where in the last week there has been an increase of 98% compared to last year.
The challenges achieved in terms of investment must be accompanied by the respective technological innovation, since for the investment in drilling equipment to be feasible assuming the current oil prices, the time in which the wells are drilled and constructed must be reduced, on the other hand the incorporation of drilling equipment must also be reduced to reduce drilling costs and to be able to continue expanding drilling in all those countries that decide to join again in the oil well drilling projects.