This is just a quick meme I made.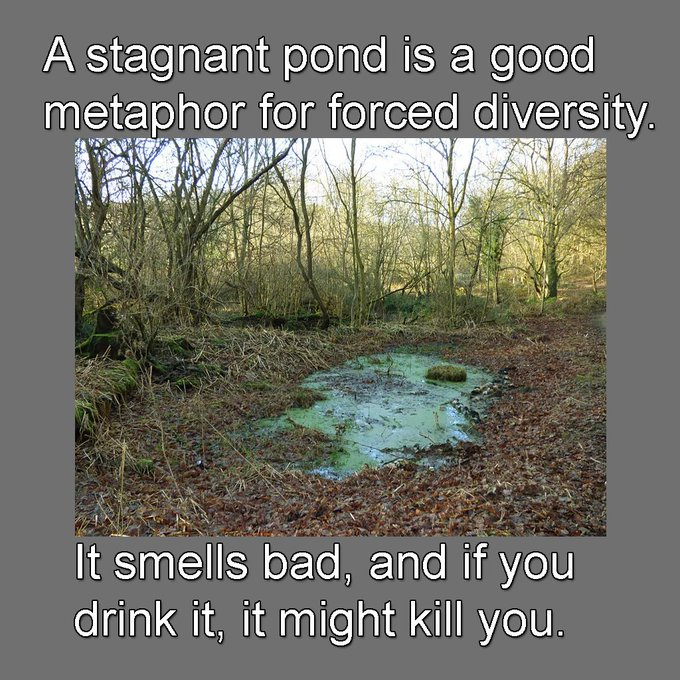 I don't want to add anything here YET. Just an image that is some food for thought.
---
EDIT:
I decided to potentially waste some time on Twitter. I never really have until recently with the Elon Musk actions going on. Yes, it could be pointless but I figured "let's see what happens."
Anyway I actually made this meme above first there and then came and posted it here.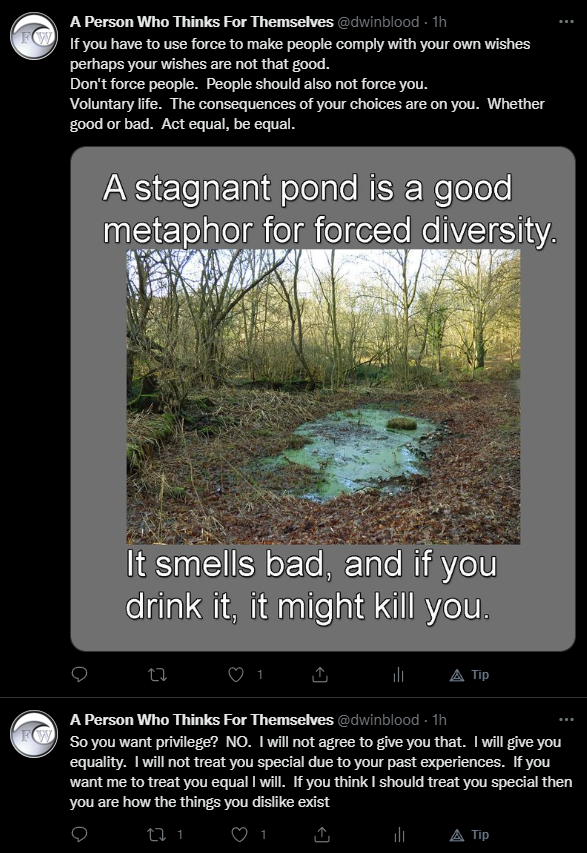 So you want privilege? NO. I will not agree to give you that. I will give you equality. I will not treat you special due to your past experiences. If you want me to treat you equal I will. If you think I should treat you special then you are how the things you dislike exist
If you have to use force to make people comply with your own wishes perhaps your wishes are not that good.
Don't force people. People should also not force you.
Voluntary life. The consequences of your choices are on you. Whether good or bad. Act equal, be equal.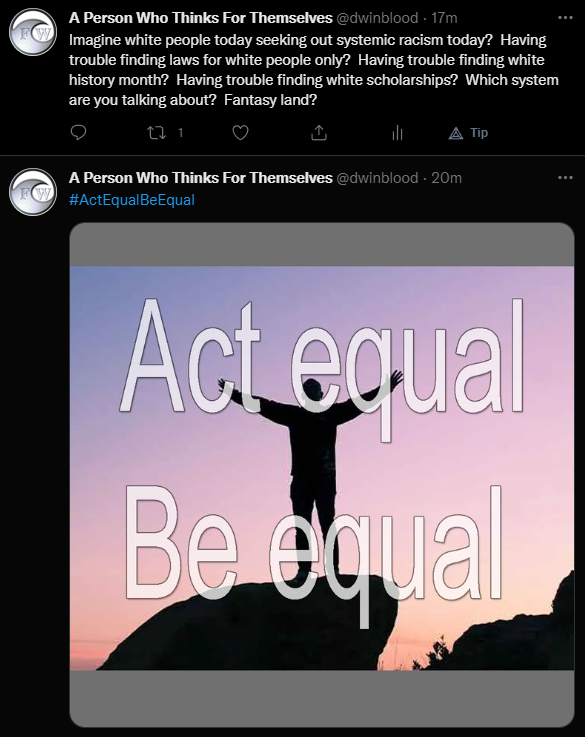 Imagine white people today seeking out systemic racism today? Having trouble finding laws for white people only? Having trouble finding white history month? Having trouble finding white scholarships? Which system are you talking about? Fantasy land?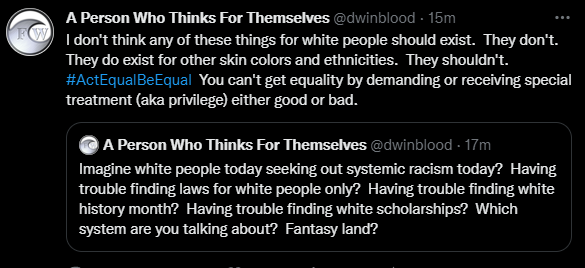 I don't think any of these things for white people should exist. They don't. They do exist for other skin colors and ethnicities. They shouldn't. ActEqualBeEqual You can't get equality by demanding or receiving special treatment (aka privilege) either good or bad.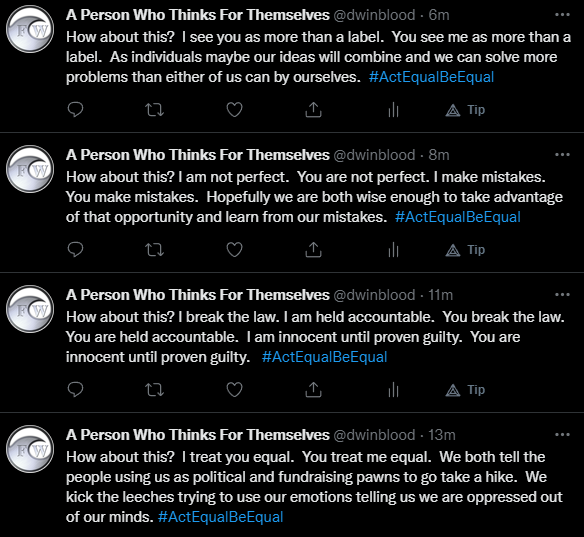 How about this? I see you as more than a label. You see me as more than a label. As individuals maybe our ideas will combine and we can solve more problems than either of us can by ourselves. ActEqualBeEqual
How about this? I am not perfect. You are not perfect. I make mistakes. You make mistakes. Hopefully we are both wise enough to take advantage of that opportunity and learn from our mistakes. ActEqualBeEqual
How about this? I break the law. I am held accountable. You break the law. You are held accountable. I am innocent until proven guilty. You are innocent until proven guilty. ActEqualBeEqual
How about this? I treat you equal. You treat me equal. We both tell the people using us as political and fundraising pawns to go take a hike. We kick the leeches trying to use our emotions telling us we are oppressed out of our minds. ActEqualBeEqual
This is me on Twitter.