If it was the U.S. that did it, that seems like a really good way to turn your allies into enemies.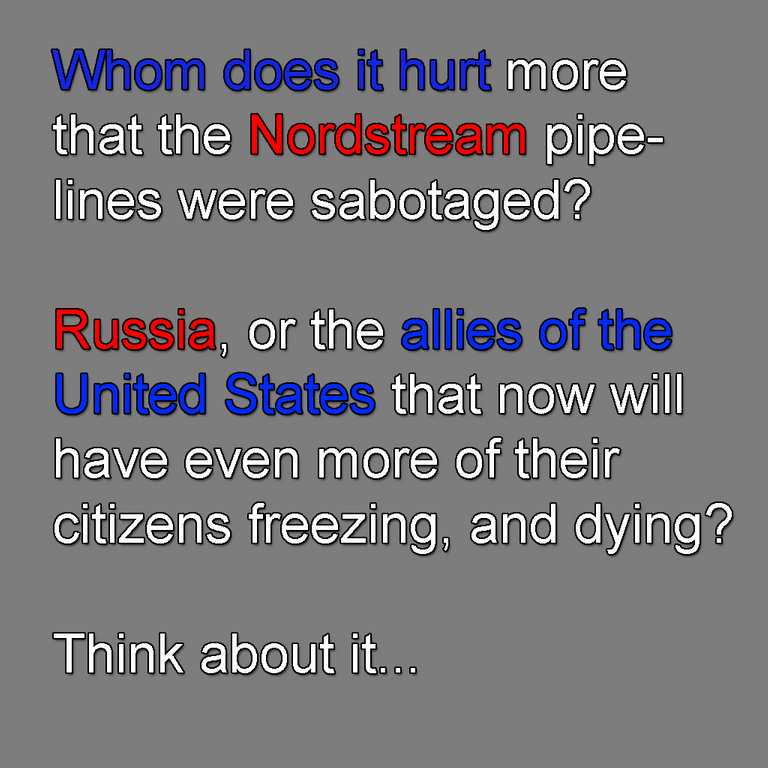 TEXT FROM IMAGE:
Whom does it hurt more that the Nordstream pipelines
were sabotaged?
Russia, or the allies of the United States that now
will have even more of their citizens freezing,
and dying?
Think about it...
---


'Forever Unusable': 15 Things We Know About The Mysterious "Explosions" That Severely Damaged The Nord Stream 1 And 2 Pipelines