First of all, I want to thank everyone for their generous help and moral support. Your words are encouraging and inspiring us to act more courageously, and fiercely but with justice. We feel your presence, and hear your prayers! Each and every one of you is our hero now!
---
The current situation is not as harsh on the battlefield, as it is behind the frontline. Russians are committing unthinkable (war)crimes. Today, the article will be started with a description of the situation in besieged Mariupol, the city of Ukrainian lions. Mariupol is besieged since the first of March. Currently, there are approximately 3000 newborns, but all of our hospitals are bombed and in ruins. Yesterday, the only remaining hospital got bombed by the Russian air force. God saved our people. 17 women were injured, but there were no fatalities. Here are pictures: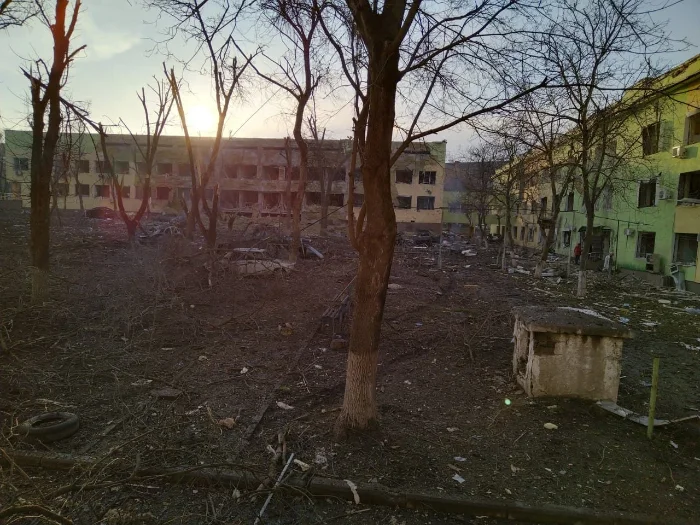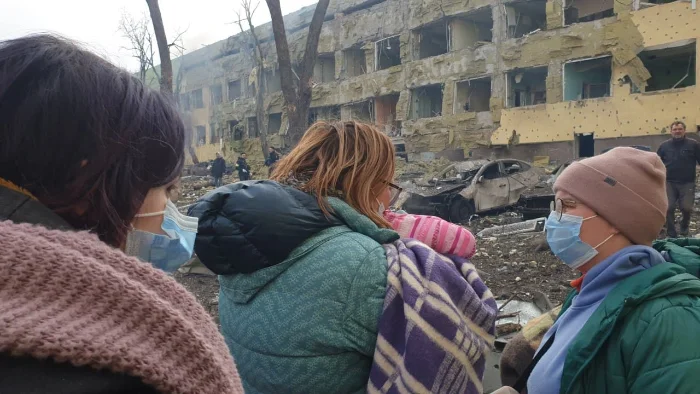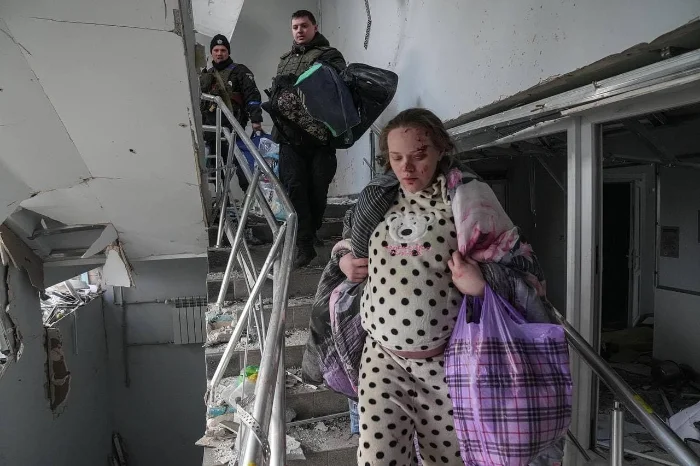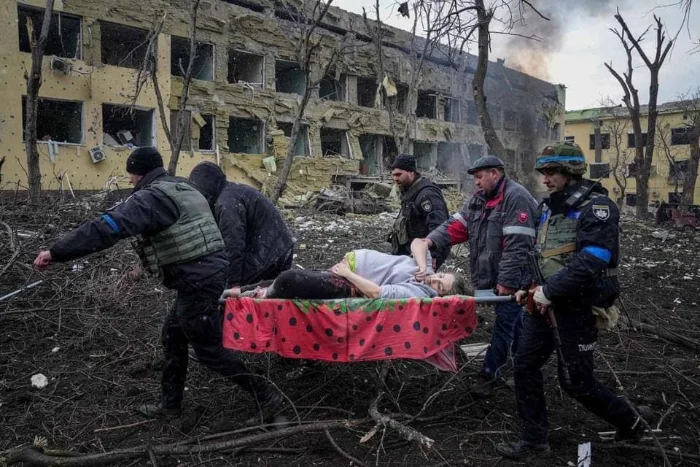 I also published videos to YouTube and 3speak:
The 2nd video (filmed from inside) can be found on my 3Speak channel:
(as YouTube is not an appropriate platform for reporting war crimes etc., I recommend you join our 3Speak and Telegram channels to follow the latest news)
Here is what the city of Mariupol looks like: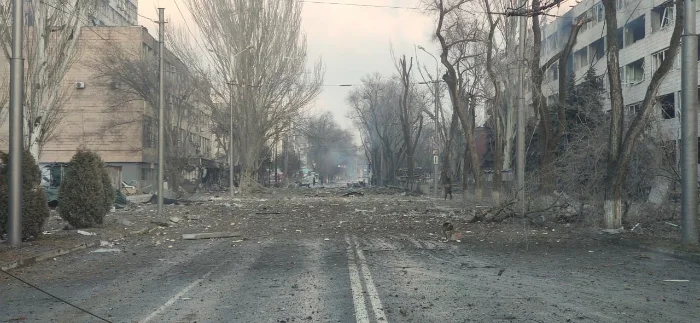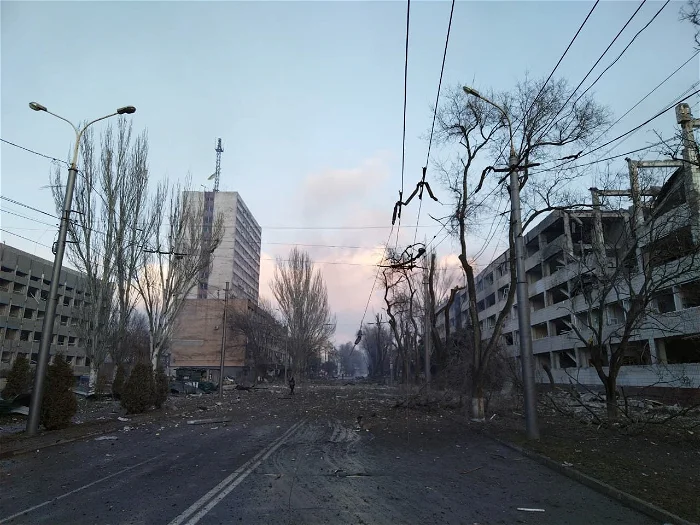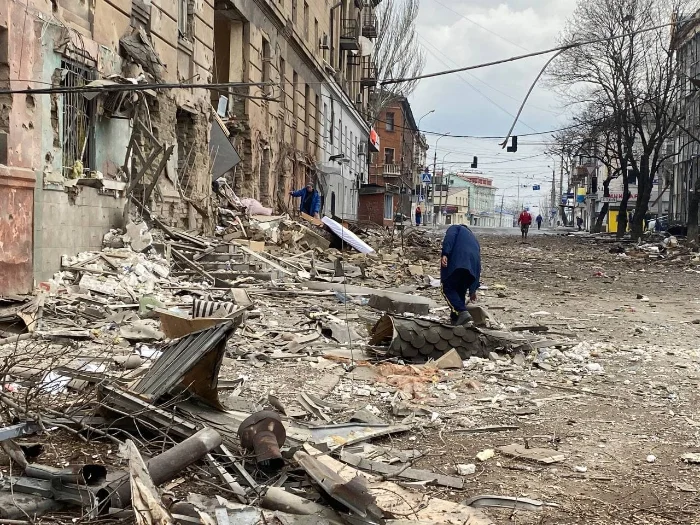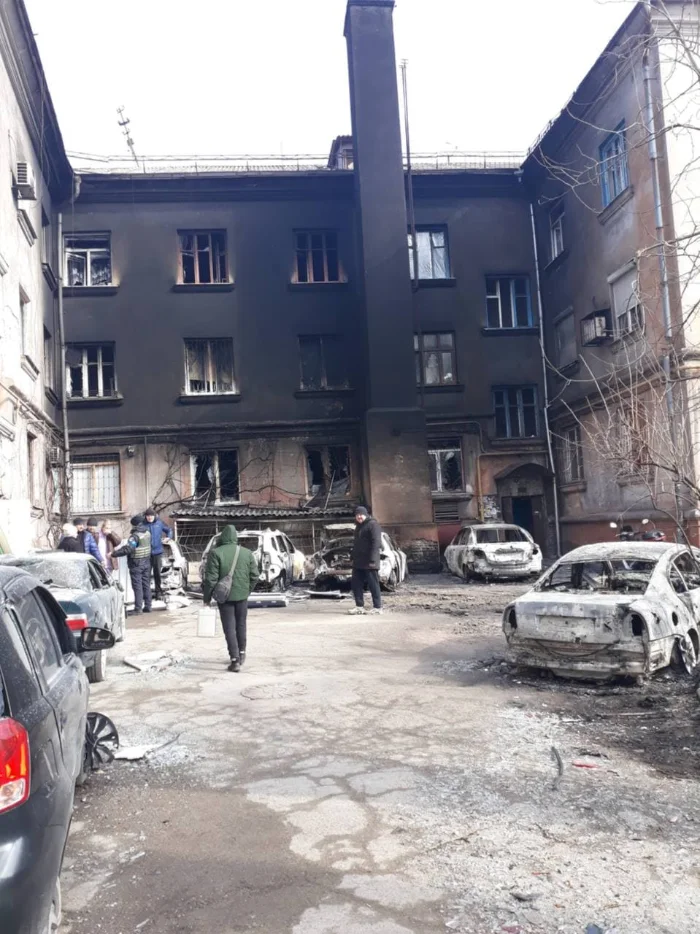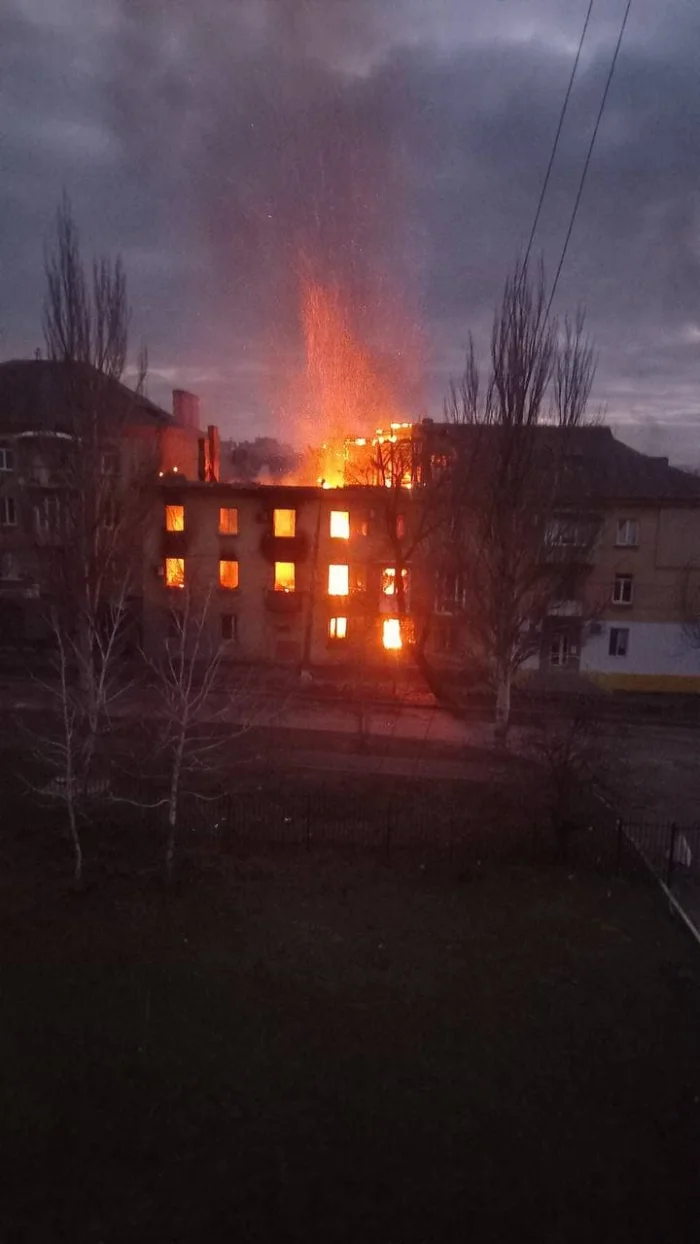 In the city, there is no electricity, water, obviously, heating, our people also lack medicine. The communications are "broken". Our warriors are doing their best to keep us informed. They ask for our help and prayers. Russians are making an evacuation impossible. So far, there were three deals made for evacuation. Each and every time, our busses and trucks with humanitarian aid found themselves under the fire from Russian soldiers. Without proper international help, Mariupol is doomed to a great humanitarian catastrophe.
---
Mykolayiv region: yesterday, the intensity of Russian attacks has been increased. We have losses, but those motivate our warriors to be braver and more determined. Nobody is despairing! Our governor ended up being a great commander, too. The people love him! He assists soldiers by delivering equipment to the frontline, and by telling the civilian population how to help (via Telegram). Tonight, many Russian tanks got destroyed by our brave pilots, who also bombed Russian supply columns, and destroyed fuel trucks (among food trucks, and ammo trucks). The city itself is well prepared and can endure the full force of Russian hatred. We are ready!
Kharkiv region: the intensity of the Russian attacks has been decreased for two reasons. First, numerous small-bases (Russian) were destroyed. They lost equipment, fuel, and food. All of their units got quickly destroyed (including special forces and paratroopers). The remaining Russian soldiers had to retreat all the way to the Russian border. They were also helped by Chechen soldiers, so-called Kadirovits who weren't as lucky. They froze (literally) in a forest near Kharkiv. However, the city is in ruins. Even though our anti-aircraft systems are working diligently and persistently, bombs and ballistic missiles somehow find their way to civilian buildings. Here is an example: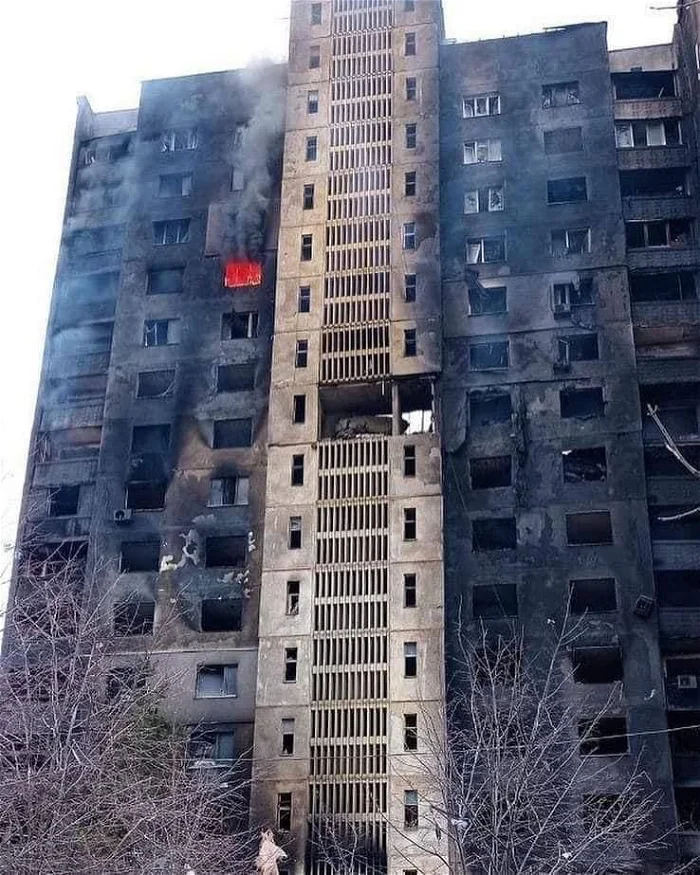 Energodar: the home of the largest nuclear power plant in Europe is unfortunately occupied. The members of the staff of the NPP Zaporizhzhia are reportedly being tortured by the Russian soldiers who threaten to make a nuclear disaster if the Ukrainian army tries to liberate the city and the power plant. Yesterday, there was a huge column of automobiles and busses, leaving the city and area altogether. This is what the evacuation looked like: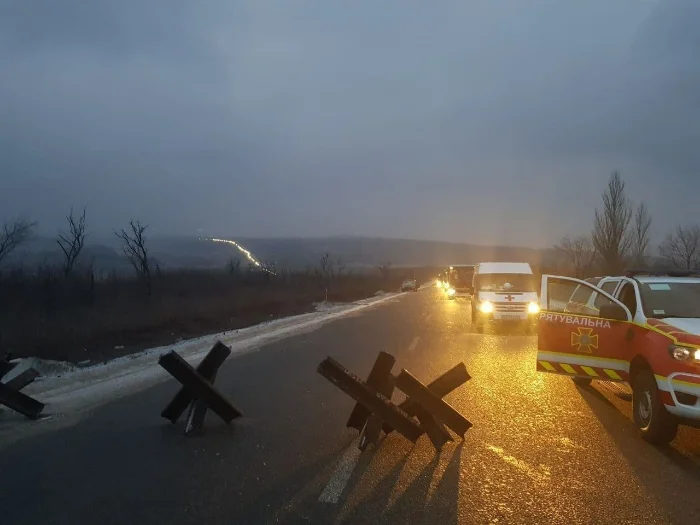 Let me just remind you of another nuclear power plant that got occupied: Chernobyl! Russian soldiers are behaving irresponsibly, and have managed to damage the electrical power lines, which means the cooling system for the nuclear fuel rods stored in Chernobyl is not working anymore. If not fixed quickly, the fuel rods may become too hot, which would result in another nuclear disaster. Aside from that, the members of the staff are exhausted and are being treated poorly.
There was also an evacuation from the Sumy region. This is what it looked like: https://t.me/uacounterintelligence/3462
Unfortunately, I don't have videos of the evacuation from Irpen, Bucha, and other Kyiv suburbs and parts of the outskirts. It is estimated that over 2 million people have so far left the country. Only 50 000 went to Russia, and those are mostly Russian people who worked in Ukraine.
Kyiv frontline: so far, so good. Our soldiers are fighting like lions! Russians have been unsuccessful at breaking our lines. Instead, they broke their teeth (metaphorically speaking). There are thousands of international volunteers with great experience, coming to help us. Among those are British marines, veterans, commandos, over 3000 Americans, 2000 Georgians, 500 Swedes, numerous Canadians, Lithuanians, Latvians, Japanese, Italians, Germans, and Croats with great experience and love for Ukraine. We even have Ikarian Chechens fighting for us. In fact, I've even seen Mujahideens who couldn't just watch what the Russians are doing to our people. The situation is quite funny, from time to time, 'cause it's unusual and unexpected to see American veterans fighting arm to arm with Mujahideens. Yesterday they were fierce foes. Today? They're brothers. I sincerely hope this struggle will unite us in ways nobody could have thought of! Glory to God! We are eternally grateful to every nation and volunteer! They're all our heroes!
In parts of Ukraine I haven't mentioned, the situation is somewhat calm, therefore, I will not talk about it much now. Odesa region is calm and the Russian navy retreated to Crimea. They've lost one ship so far, that was hit by the TOS-1A system, which got stolen by our brave farmers. Our farmers have so far stolen approximately a hundred tanks and armored personnel carriers. They've even brought us TOR anti-aircraft systems, the most advanced systems in the Russian arsenal. Elon Musk has also fulfilled his promises and donated Starlink systems. So far, we've received two trucks: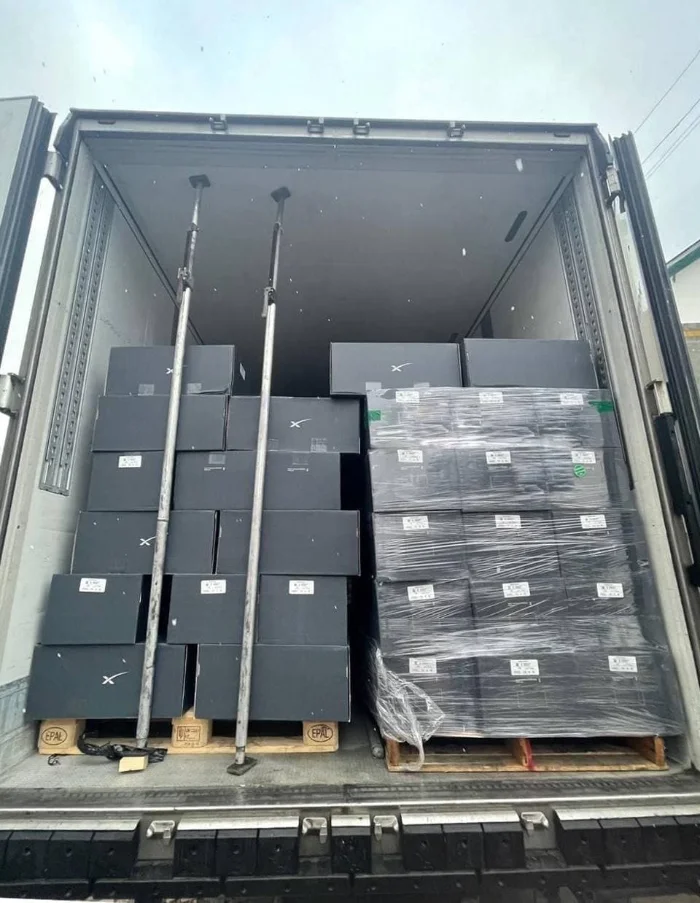 Now, just a few words about the situation in Russia. On my YouTube channel, you can find videos of protests from Kaliningrad, St. Petersburg, and Moscow. Even though Putin's regime promised to imprison anyone protesting against the war, people are showing resistance and fearlessness. That is something to be appreciated. Russian people have already begun to feel the consequences of sanctions. They cannot exchange Rubles for USD and EUR anymore. This is pictured in Moscow, this morning (this is just a fraction):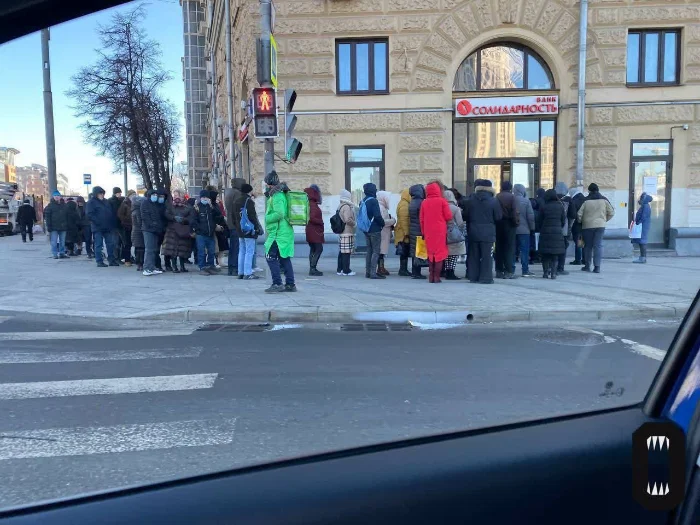 This is what their supermarkets look like now: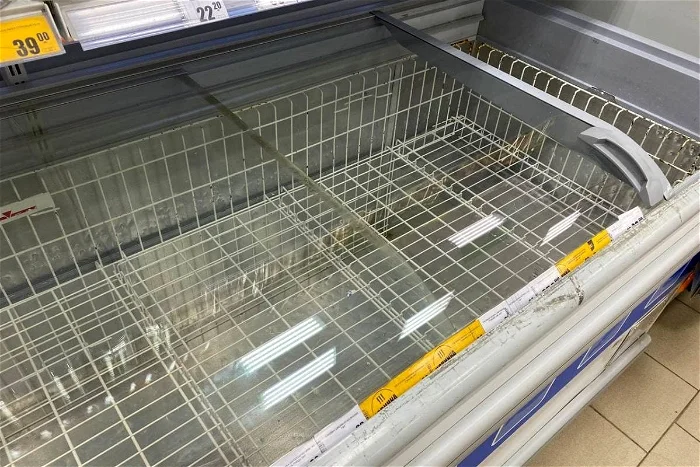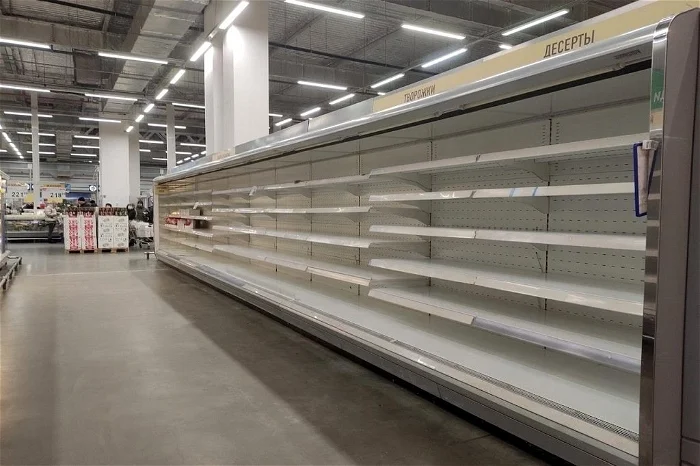 This morning, the Russian and Ukrainian foreign ministers met in Antalya (Turkey). Let's hope that they come up with a reasonable solution and end to horrors. In war, there are no winners, except, perhaps, the bankers.
That is it for now, more or less. I'll keep doing my best to keep you informed! If you're not willing to wait for another daily report, you can follow the frontline news in real-time here: https://t.me/uacounterintelligence
Thank you for reading! Have a great day and remain blessed!