INFORMATION WAR = ATTENTION WAR
I have no doubt that you are highly intelligent and well intentioned.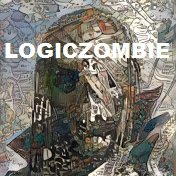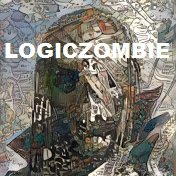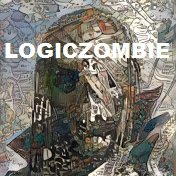 ZOMBIEBASICTRAINING
Click to watch 37 minutes,

We can become trapped by what demands our attention and this leads to very real risks to our individual autonomy.
To the average person in 1835, the discovery of moon bats was incredible and for the New York Sun, it propelled the paper to unrivaled levels of circulation.
The New York Sun, which published these stories was the first paper to run entirely on the harvesting of human attention. What we now call "an advertising business model", so its profits depend entirely, not on its credibility or anything else, but instead on how many readers it had.
Love it or Hate it, nobody cares as long as you're TALKING ABOUT IT.
Click to watch 13 minutes,

This is tremendously planned. The album is now #1, focus there, everyone's going to listen to it again, a couple times, ya know, and also, her show, this was promoted on all of her shows, on the cover of a magazine, like this puts her more in the spotlight, and now, singer, also majorly in the spotlight. I think we are the puppets and they are making us feel all of these feels.
How do we mitigate this CON-GAME?
BY DRAWING THE BRIGHTEST POSSIBLE LINE BETWEEN FACTS AND OPINIONS.
I have no doubt that you are highly intelligent and well intentioned.
The scientific method is a system that promotes the free exchange of ideas and promotes the rigorous use of LOGIC to disprove falsifiable claims and refine existing hypotheses.
Injecting doubt, general skepticism, and even hare-brained hypotheses into the public discussion STRENGTHENS our critical assumptions.
Regarding "dangerous ideas", many people believe that Islamic ideology is a "dangerous idea".
Would you like to live in a world were all "dangerous ideas" were "canceled from the trending page"?
Many people feel threatened by ideas and beliefs they do not hold personally.
There is nothing to be afraid of.
As soon as someone starts to be afraid of ideas, they become actively anti-intellectual.
Some people believe in ghosts and horoscopes, others believe these are "dangerous ideas".
We currently live in a world (IRL) where you can "upvote" a show or movie or a news article by watching it (giving it your attention) and there are various measures to gauge how much attention a "story" is getting. People even have the option of "upvoting" a content creator by either buying their products or buying the products advertised adjacent to their "story".
Now imagine we lived in a world where you could "downvote" a show or movie or a news article that you considered "dangerous" or "inappropriate" by spending some of your energy or resources in order to reduce its visibility to others (or add some sort of prominent warning based on your whim). Imagine you could "downvote" a content creator directly by taking pending revenue out of their assignment and reassigning that same revenue into a pool that would go instead to those who received upvotes with the highest totals (TOP EARNERS).
Wouldn't this inevitably lead to a world were ONLY the most popular content creators could survive?
Wouldn't this inevitably lead to a world where the SAME "popular" content and the SAME "popular" creators would be given an unfair advantage by virtue of their ever-growing "upvote"/"downvote" power?
The more votes they get, the more control they have over the ATTENTION ECONOMY.
Imagine if the Catholic Church had successfully "downvoted" Galileo (or Martin Luther) for their "dangerous ideas".
The "solution" isn't to knock stuff of the trending page.
The "solution" is to teach people how to distinguish FACT from OPINION.
Engage in a rational discussion.
For Example,
There are only a very few FACTS (apodictic truths).
You do not know everything.
This is a FACT.
Everything you know was learned via SUBJECTIVE experience.
This is a FACT.
The sun showers the earth with radiation.
This is a FACT.
Clowns are creepy.
This is an OPINION.
The ancient Egyptians owned slaves.
This is a HYPOTHESIS based on compelling evidence.
Terror (fear mongering) shuts down the function of your prefrontal cortex.
This makes you more susceptible to censorship.
Censorship is the key to psychological domination.
They don't care if you like or don't like the thing they've chosen as the "distraction of the week".
They win as long as you're talking about it.
Rave about how much you hate it, that's exactly what they want you to do.
They can't control what you like or don't like, but they CAN control what you talk about.
SO KEEP STRICTLY TO "CURRENT EVENTS" AND YOU'RE PLAYING RIGHT INTO THEIR HANDS.
INFORMATION WAR = ATTENTION WAR
I watch this once a day - Click to watch 3 minutes,

Perhaps anarchy already exists and "THE COMMUNITY" is merely the highest manifestation of organized crime. – special thanks to @thoughts-in-time
Essential HIVE links,
https://hive.vote/
https://beeme.icu/?account=logiczombie
https://hiveblocks.com/@logiczombie
Copyright notice: Feel free to copy and paste any LOGICZOMBIE original content (posts and or comments and or replies and logiczombie logo, excluding quoted 3rd party content of course) according to copyleft principles (creative commons zero). In fact, I would prefer that you don't give me "credit" and simply post any choice quotes as your own (to mitigate the genetic fallacy). Sort of a "Creative Commons (-1)".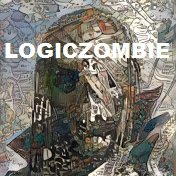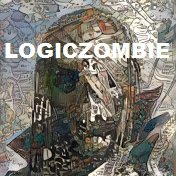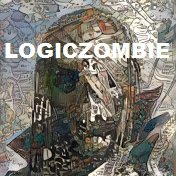 ZOMBIEBASICTRAINING
+proHUMAN +proFAMILY
Your scathing critique is requested.