In a paper from 2019 on magnetic nanoparticles in the use of nanosensors, they discussed how nanoparticles themselves can negatively affect the body and health of an individual.
This is of concern since many vaccines and experimental injections have nanoparticles in them. This includes aluminum, but also the new lipid nano particle (LNP) in the mRNA gene therapy shots.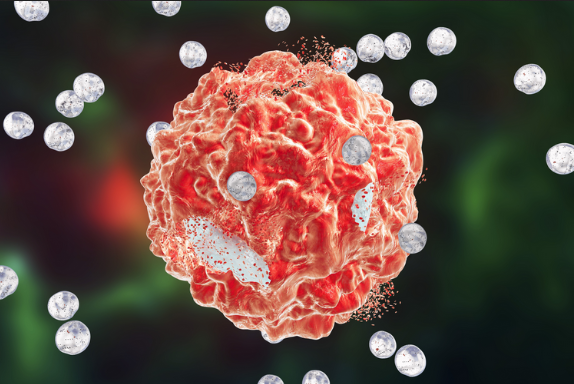 Read carefully about what the study says nanoparticles can do to our bodies.
Various studies exist assessing possible toxic effects of MNPs in a living organism. Surface characteristics determine distribution within the body, whereas size, dose and entry point of nanoparticles are important as well. In general, inflammation may be triggered through stimulation of effector cells, producing proinflammatory mediators, whereas the proinflammatory effect seems to be surface-dependant [94]. When MNPs remain in the tissue over time, chronic inflammation may be another consequence leading to fibrosis of the affected organ [95, 96]. Finally, MNPs may evoke damage, which triggers the development of cancer [97]. This is of particular concern as long-term studies are still missing.
Nanoparticles, once present in the body, may target various systems. There are effects of nanoparticles found on the circulatory system, where nanoparticles indirectly influence for example blood pressure [98]. Important to note when looking at the circulatory system is the fact that nanoparticles are engineered to influence the coagulation system of the blood [99]. At the same time, MNPs, designed for any other indication, may evoke an unwanted pro- or anticoagulant effect in the blood [100].
It's not absolutely conclusive that nanoparticles will definitely do this in every case. But neither will blood clots, thrombocytopenia, heart attacks or heart inflammation occurring every single person that receives one of the experimental injections for covid-19. But those things do happen in some people.
The nanoparticles found in the in current experimental injections and prior vaccines can cause problems for our health. Inflammation of the heart could be triggered by nanoparticles in addition to the spike protein itself.
The last paragraph is especially noteworthy in stating that nanoparticles influence the coagulation system of the blood. This could be another factor for why blood clotting is happening in addition to existing research that indicates the mRNA technology being injected into people is also promoting coagulation.
The paper goes on to state that nanoparticles find their way into many organs. This is corroborated by other studies on the mRNA injections and how the mRNA and spike protein has been found throughout the body and organs, not simply at the injection site. The paper also notes well nanoparticles accumulate in reproductive organs as well.
We may see a lot of problems in the medium and long-term for people who have received these experimental mRNA gene therapy injections. Safety testing has not been done. Everyone involved in these injections as part of a long-term trial for a new experimental technology. And they don't even realize that that's the case.