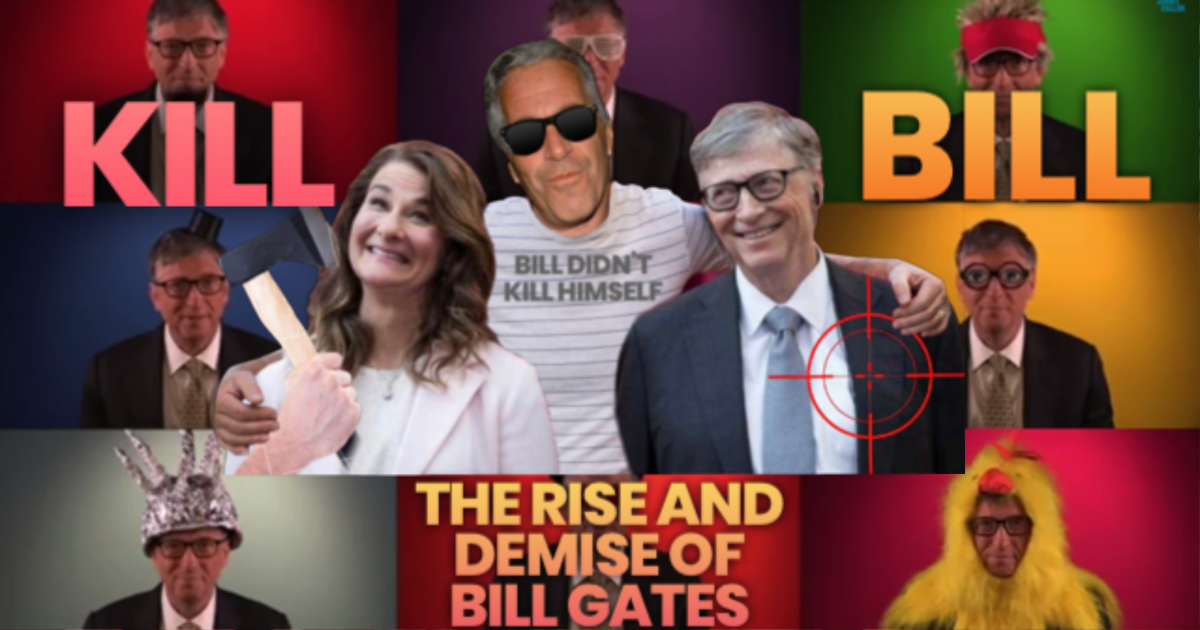 Oh, billy boy Gates, the media is coming for you now! 😆
Hello dear friends. When I heard the news about the billionaire's breakup, I just blew it off as another distraction story, another thing to get us to look the other way. However, after a few days, when I started to see the negative press coming out about Bill, it became clear that this was more than a simple distraction. This was narrative building stuff.
Bill and Switch: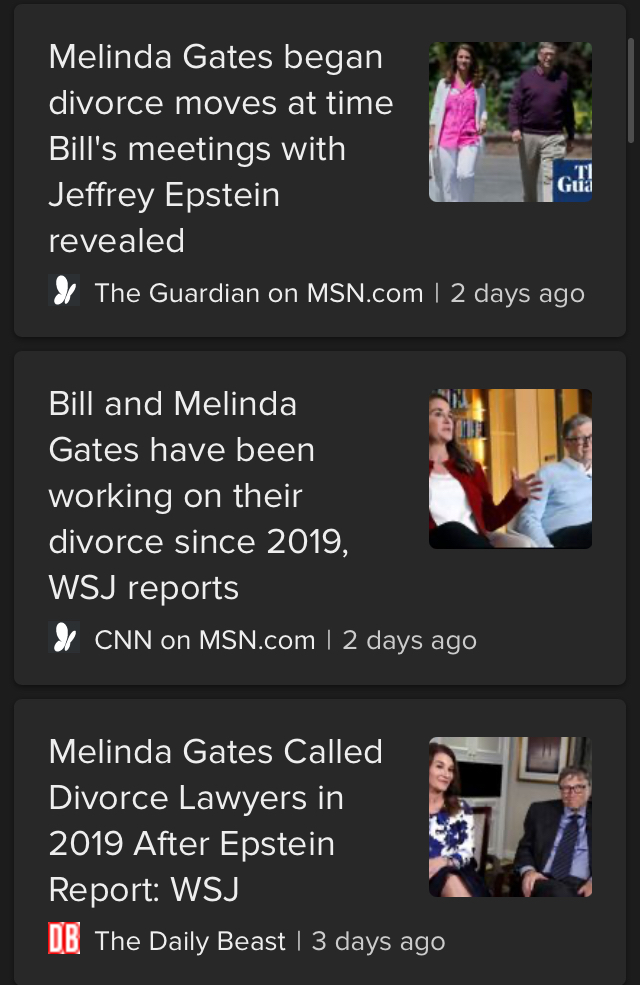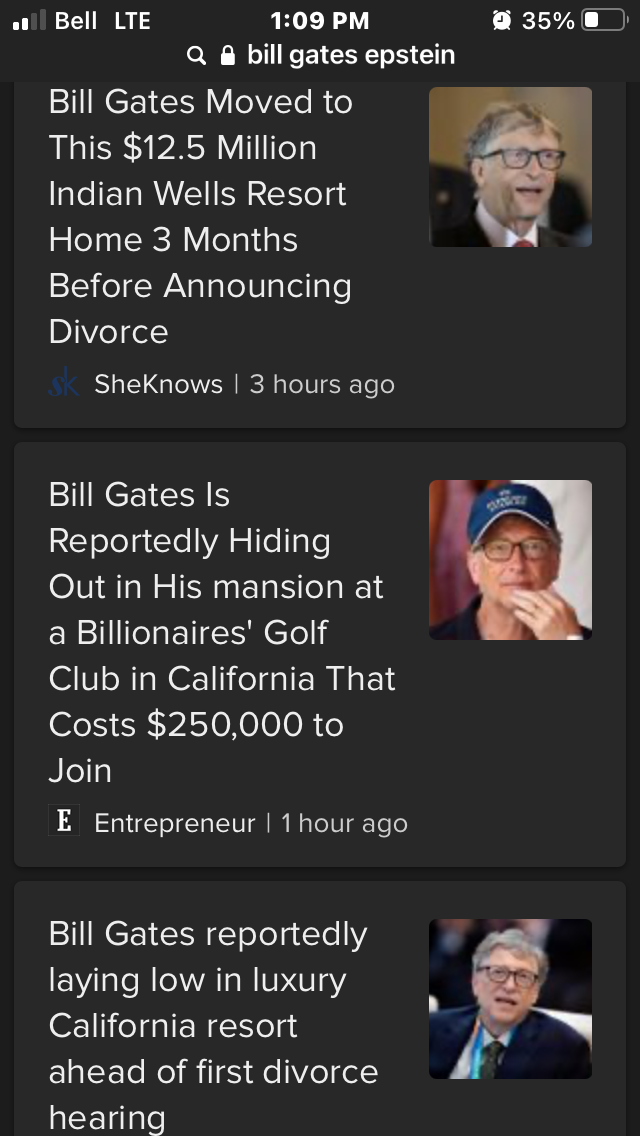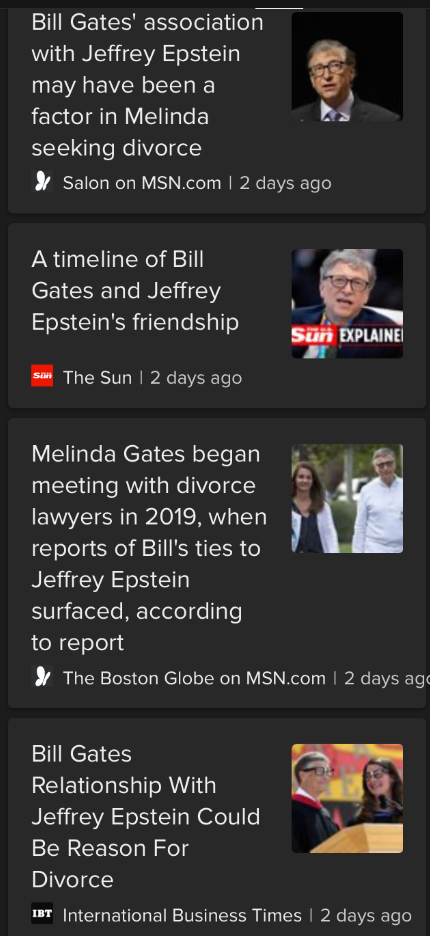 All in unison, like a pack of killer bee drones, they strike!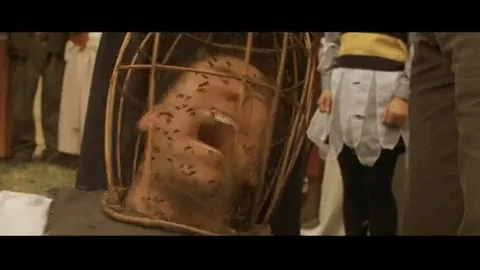 So, before I go further, I just wanted to say that if you are not aware of Bill Gates and his history, you're not going to learn that here. You'll have to go dig up that info for yourself. Maybe go check out the 4 part series of Who is Bill Gates by The Corbett Report.
What I'm here to talk about is the beginning of what is potentially is the end of Bill Gates. What do I mean by end? You gotta read through this to understand what I mean, to understand my perspective and decide for yourself if it has merit.
---
Creepy Bill: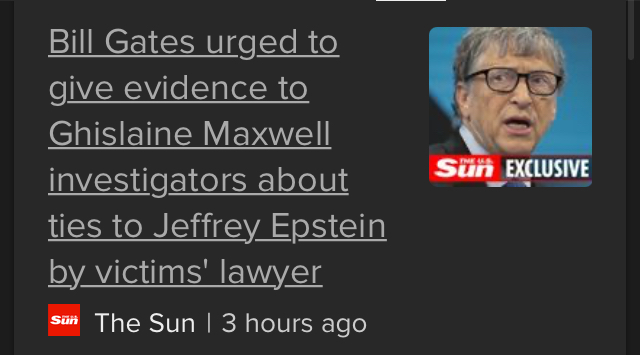 "The issue I have is a similar issue as with Prince Andrew," Kuvin told The Sun.
"Why are you taking business meetings with a person like that? I question anyone's moral character who chooses to take business meetings with someone who's exhibited that kind of behavior and admitted to that type of behavior."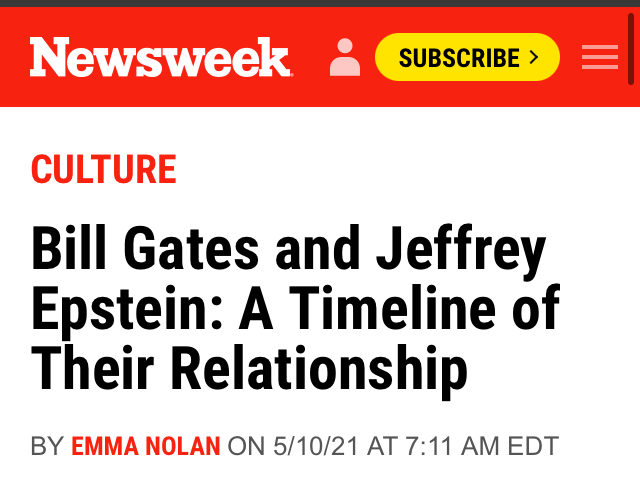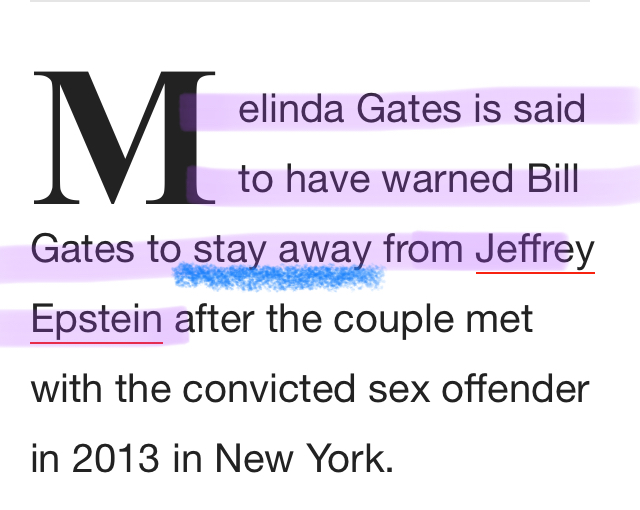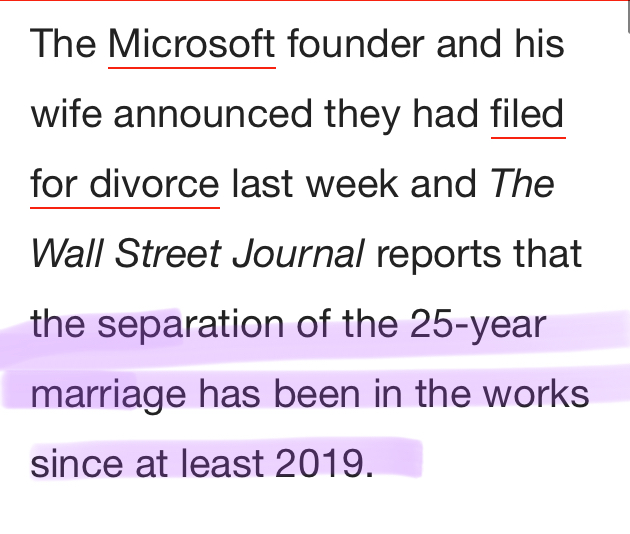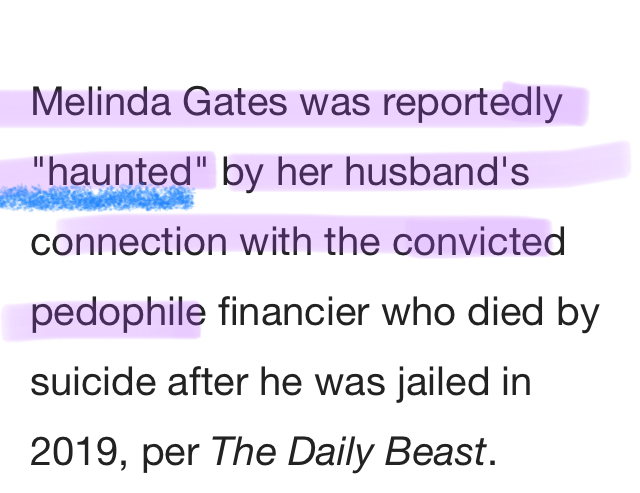 Melinda the innocent, Melinda the 'woman' behind the 'man', was haunted by Bill and Jeff's friendship and without a doubt they ARE (you heard me) pals.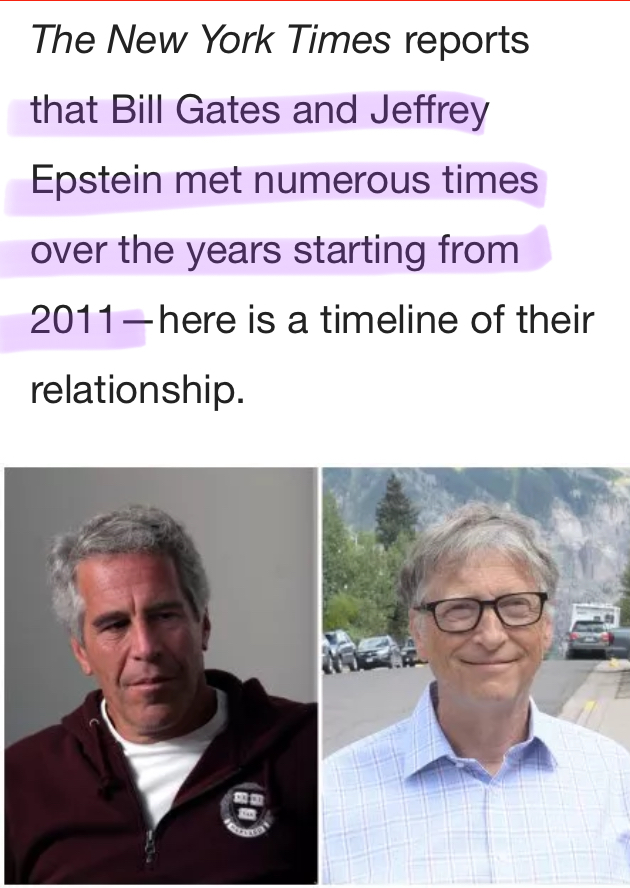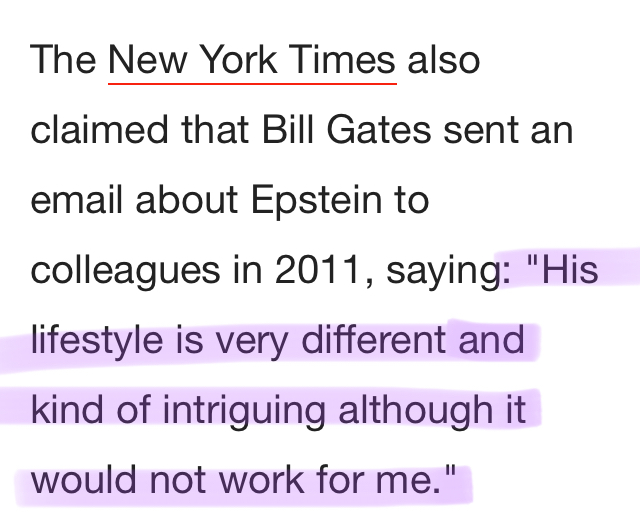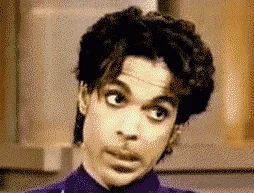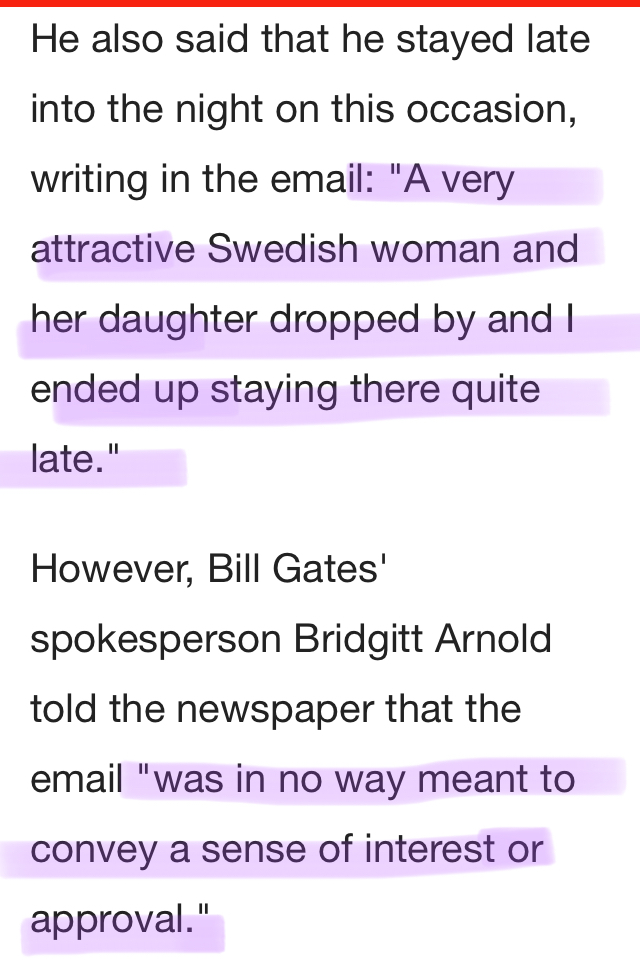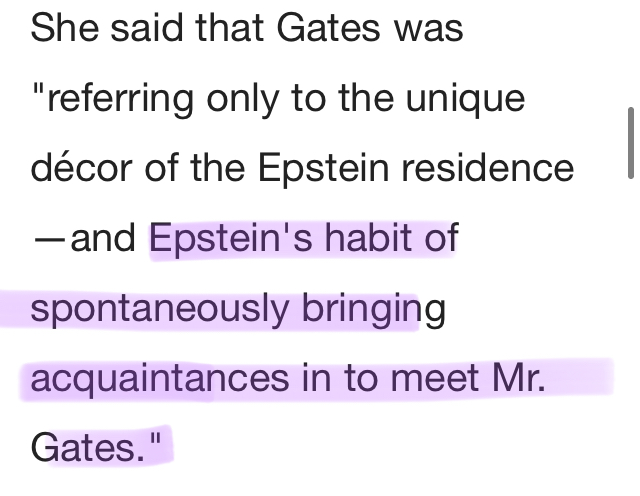 'Acquaintances'
---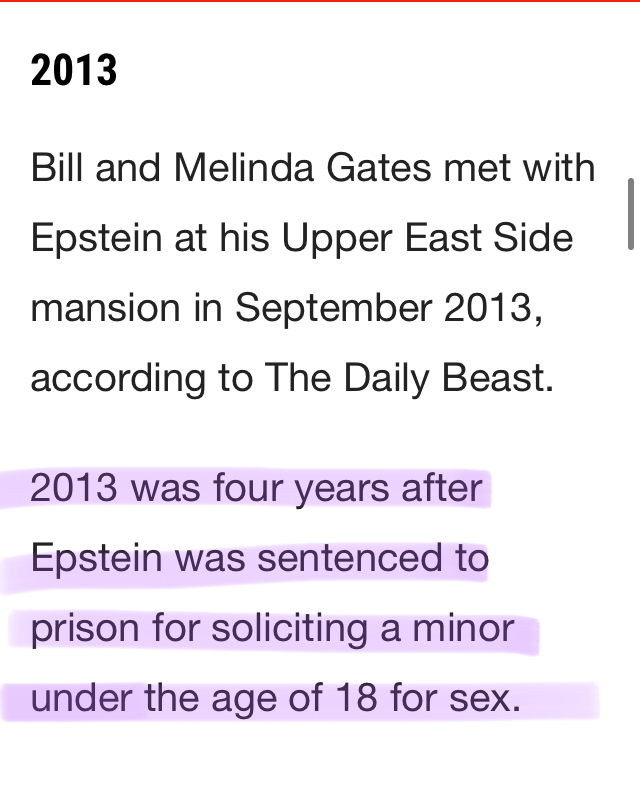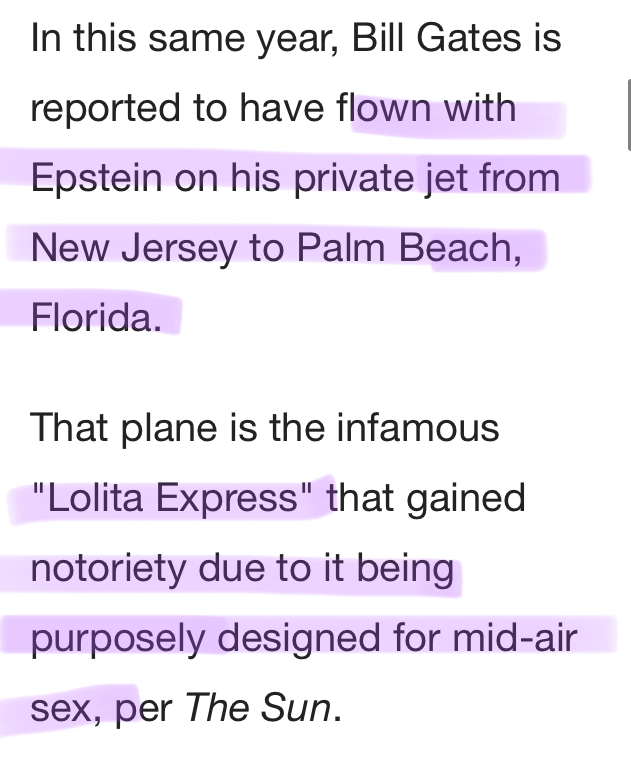 Well, you can guess what they are hinting at here.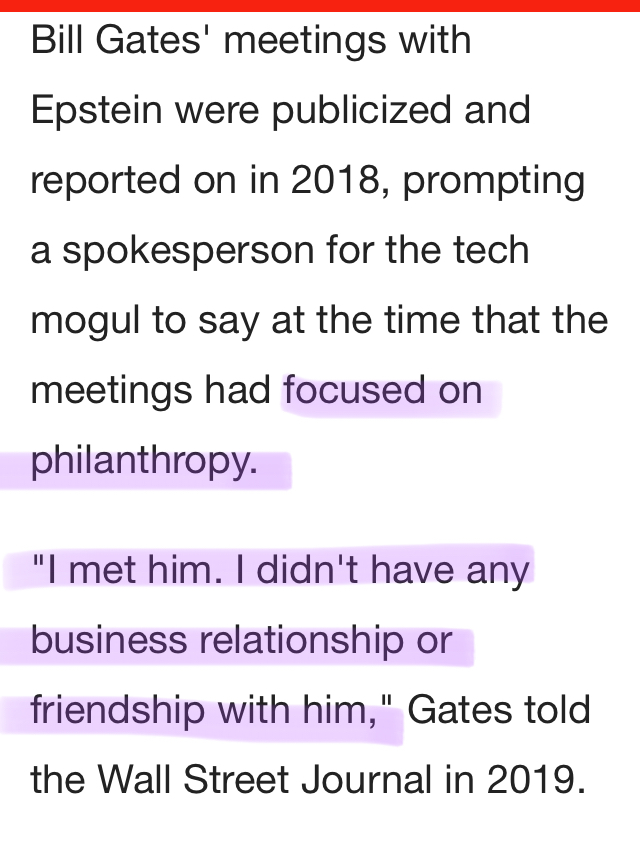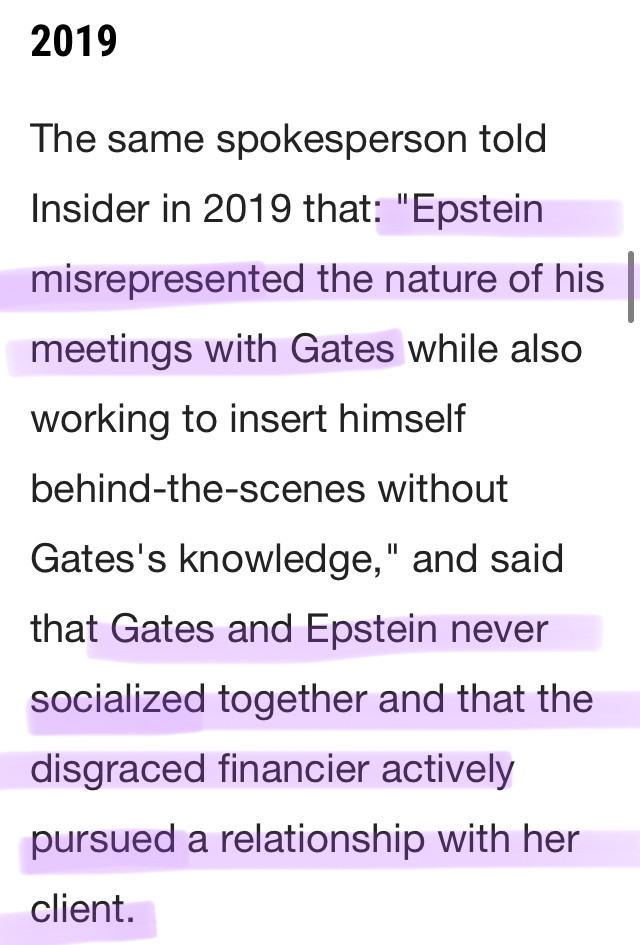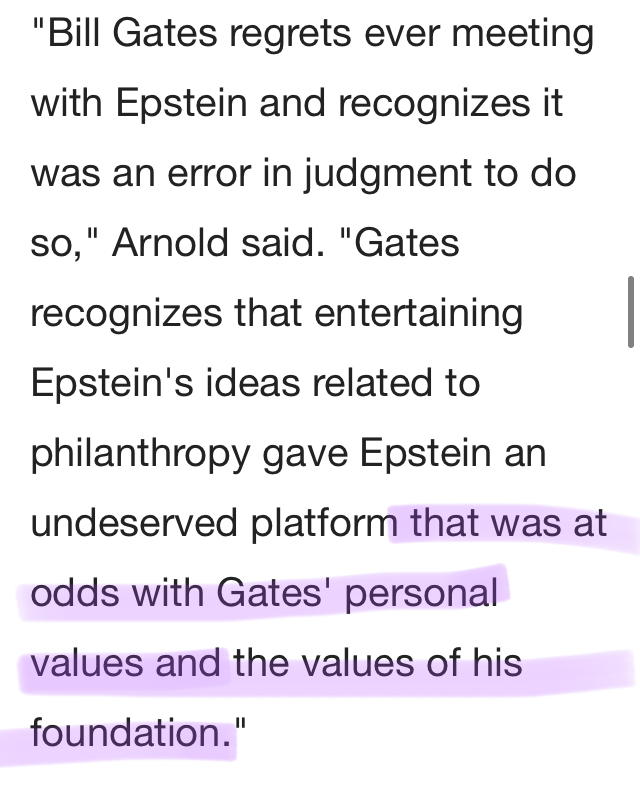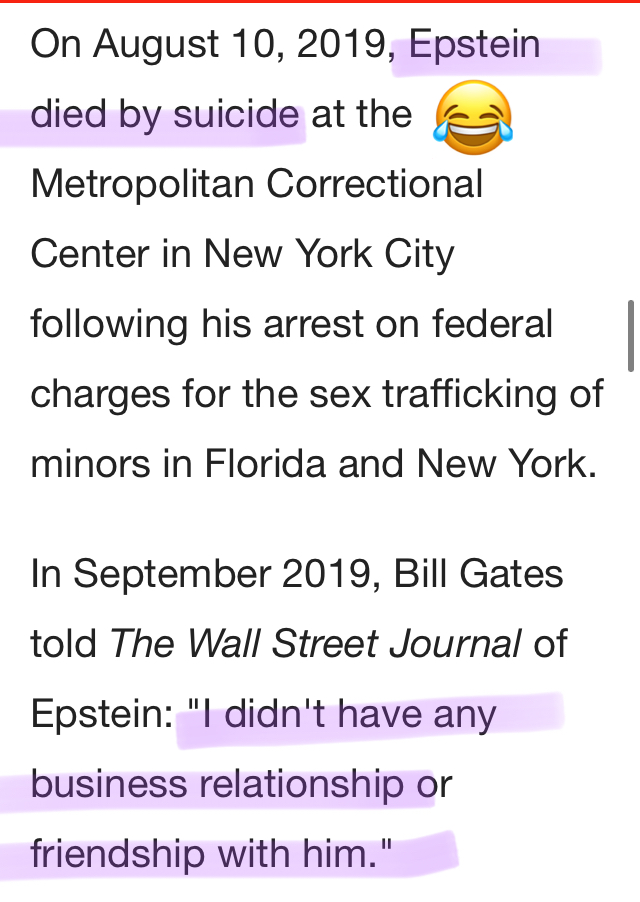 Can you see what is happening here? Bill Gates brand is soiled. I mean not to people like us, over the span of 2020, Bill Gates has become the most loathed of all the faces of this scamdemic, but I digress. I have more to show you.
All's fair in Love and Bill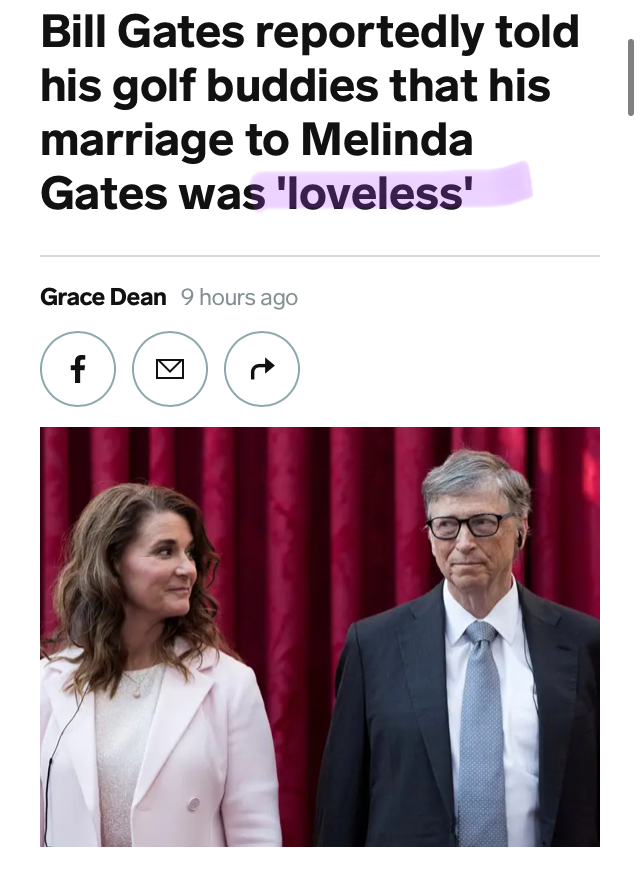 Ha! They did the dishes together every night, for equality? Are you buying this crap! 😂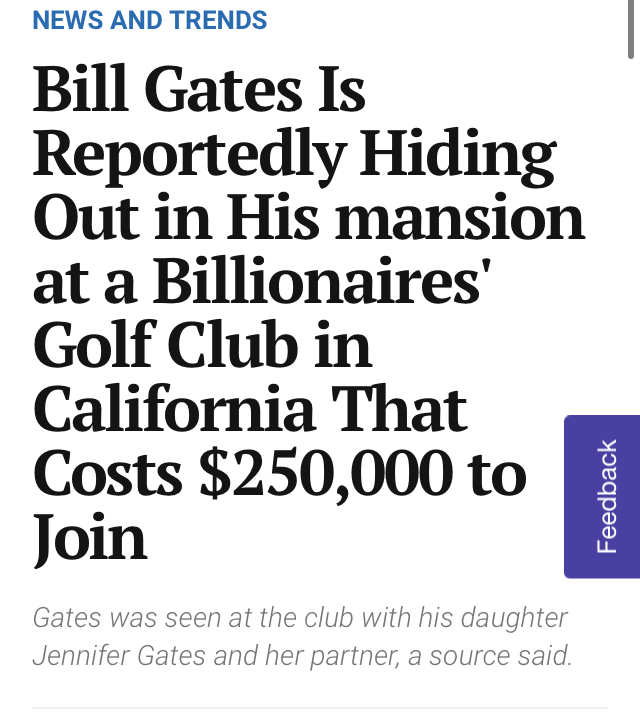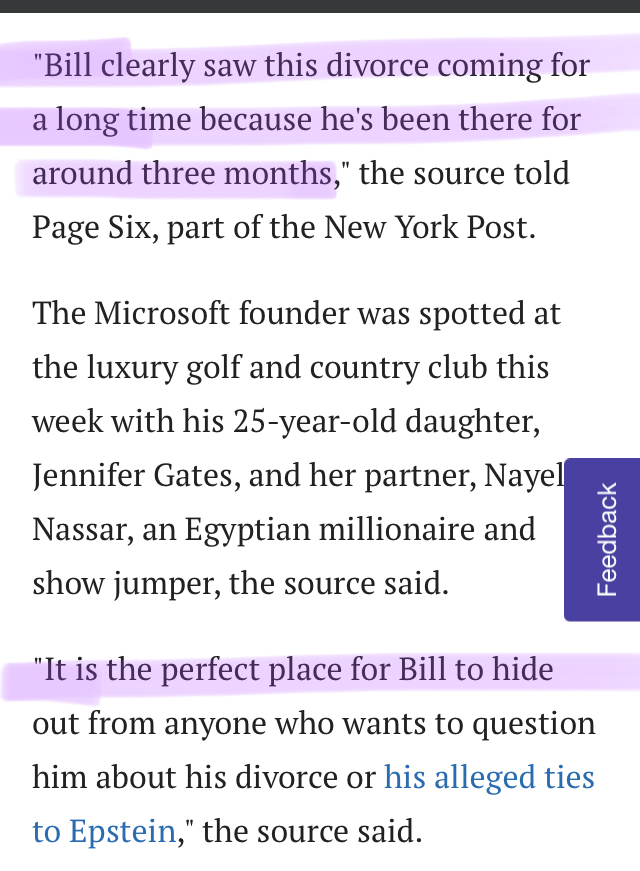 Gee, they write as if Bill left a puddle on the kitchen floor and is now hiding in the doghouse. A very fancy expensive doghouse, but a doghouse nonetheless.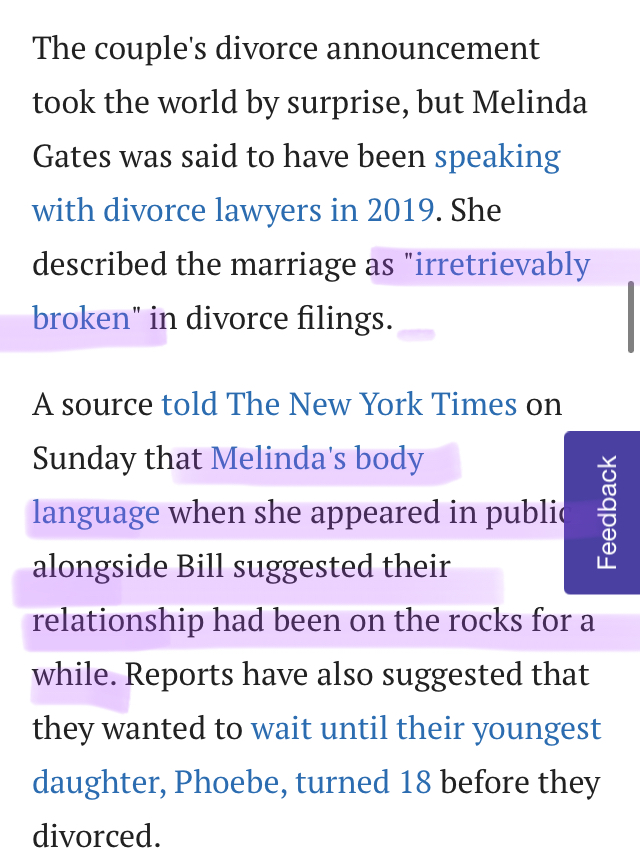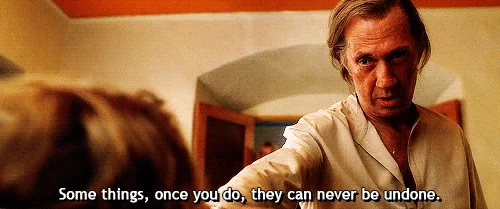 Vaccine Hero to Creepy weirdo
Over the past year, Bill Gates has been championed as the man who would bring us the covid jab (whether we like it or not).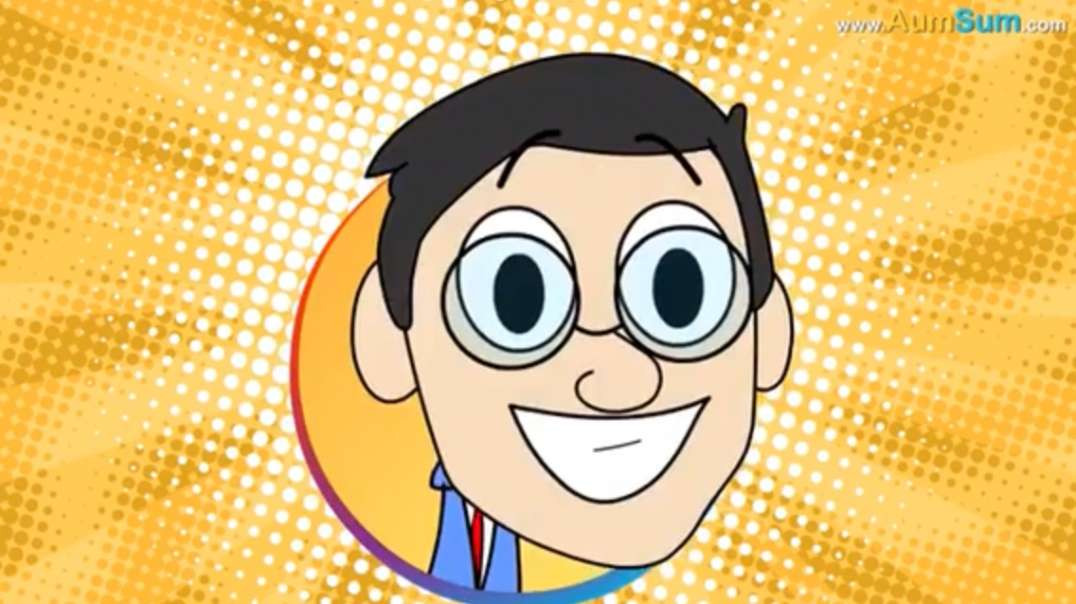 This started to shift over a recent interview where Bill Gates was asked about sharing the vaccine recipe to developing countries. Gates response: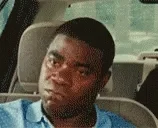 Okay, maybe not quite like that. Here's a clip.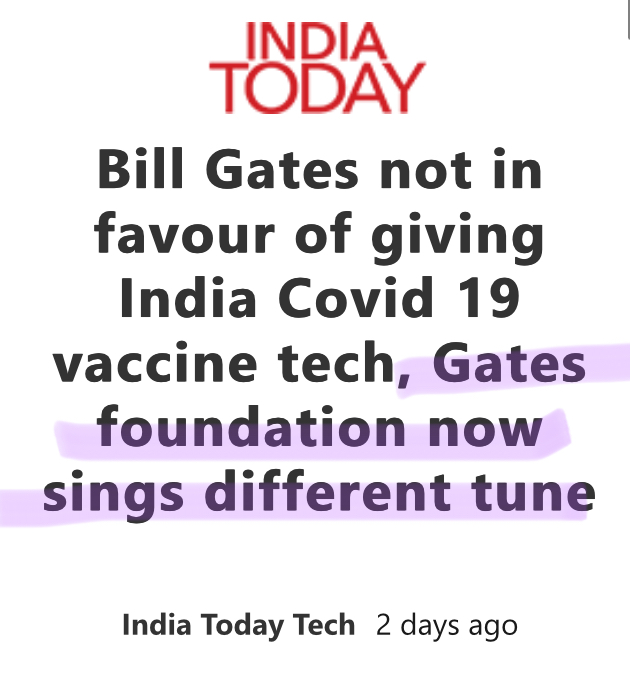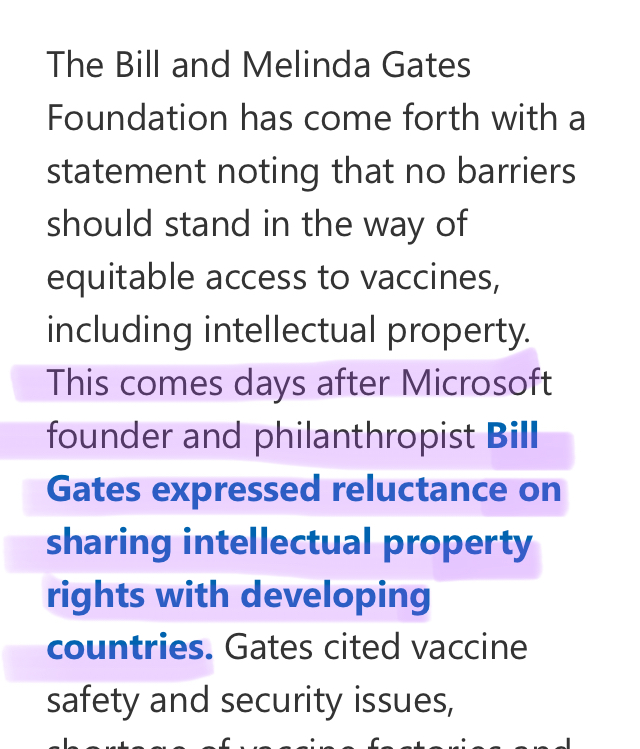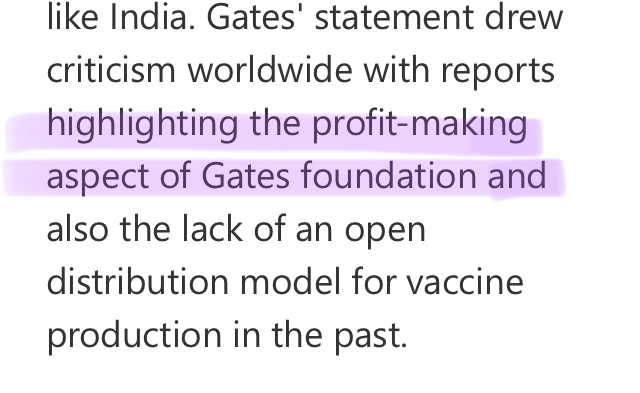 Nothing worse than backtracking in the public eye, makes you look weak and like a cheater who got caught, Bill. On the other hand, Bill is no noob when it comes to scandal and the public eye.
On the other hand, someone with a sharp eye and a critical mind might come to believe that all of this is a carefully thought out plan and Bill (like the tool that he is) is playing the role out to a tee... Nah, it's totally legit, bruh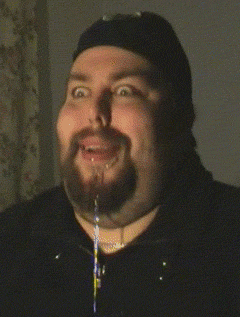 ---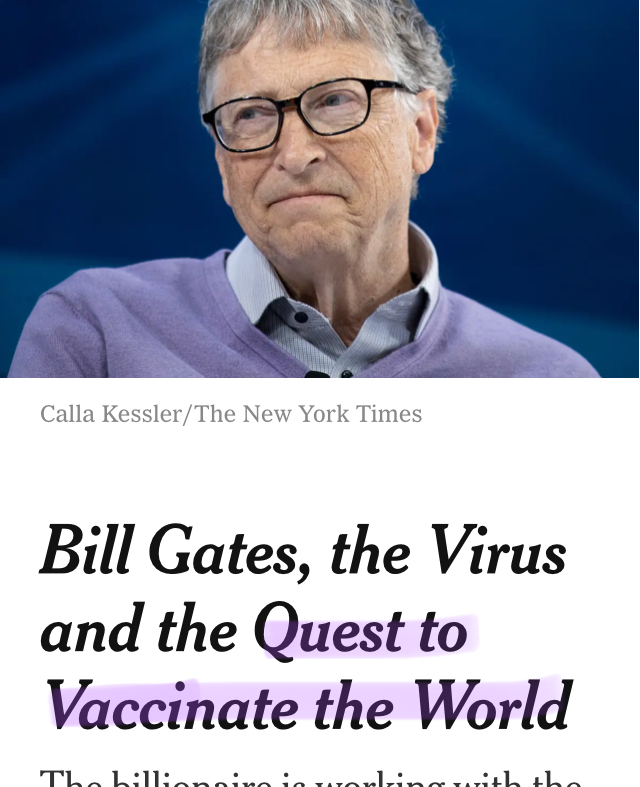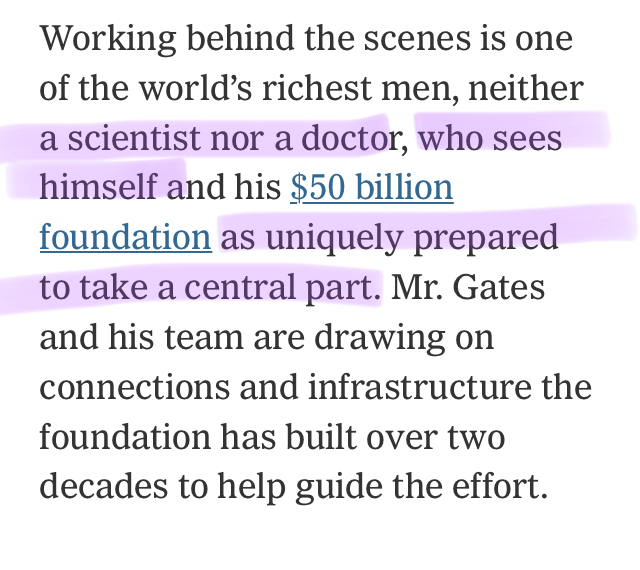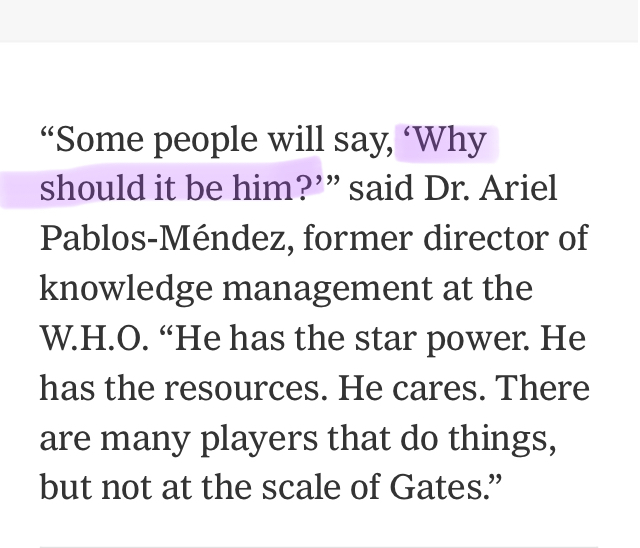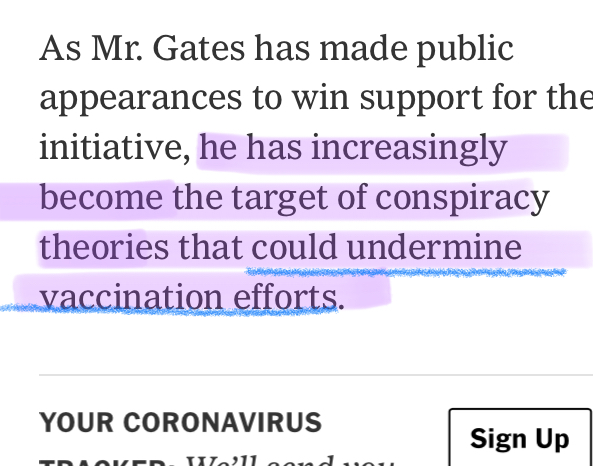 There it is again, soiled brand. Too many conspiracies around Bill, that it could hurt the vaccine campaign.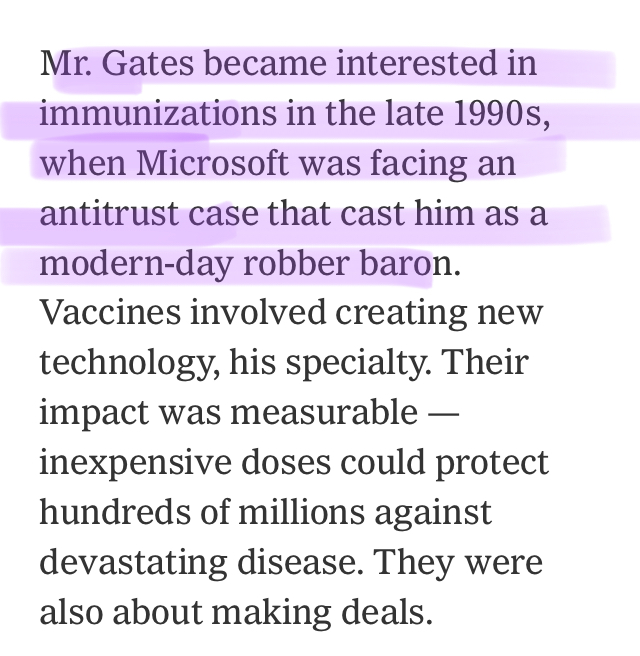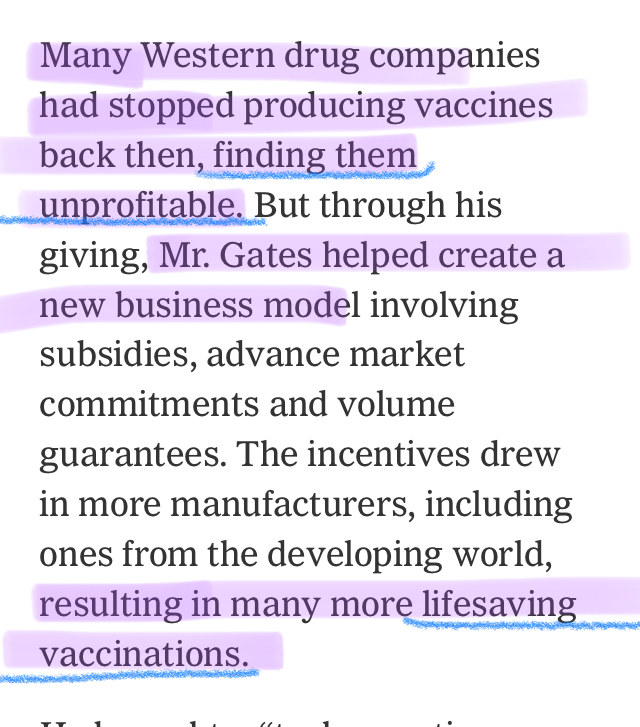 Now see here, this is interesting! I have pointed to the fact many many times, how the vaccine industry wasn't always a big money making industry, in fact they were losing money. These 'life saving' jabs no one wanted. A few media hyped phoney outbreaks changed all of that.
However, I didn't know that Bill was involved in that transformation, from a money losing venture into one of the biggest and fastest money making scams ever!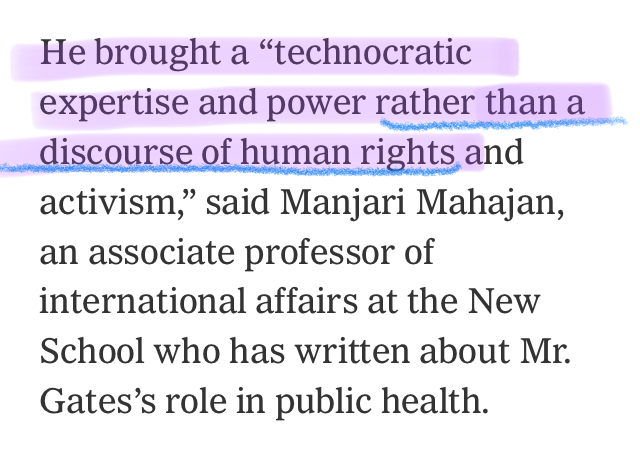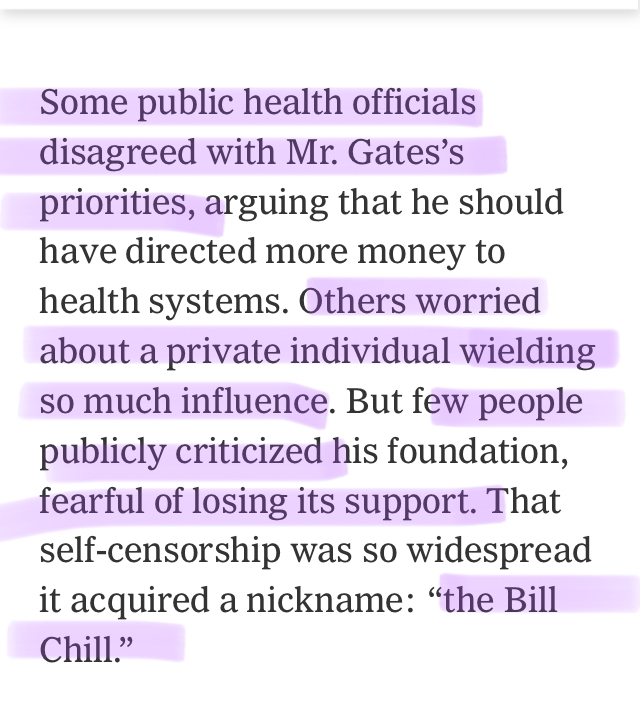 The Bill Chill?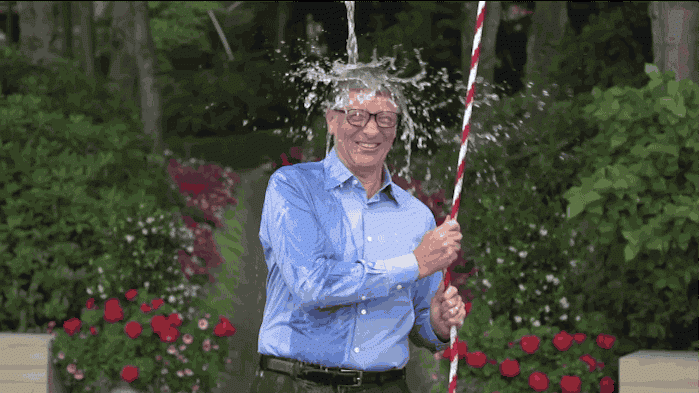 Joking aside, I think it's safe to say that most people were genuinely concerned about one nerd wielding that much influence.
However, how much is Billy Goats Gates really steering the ship?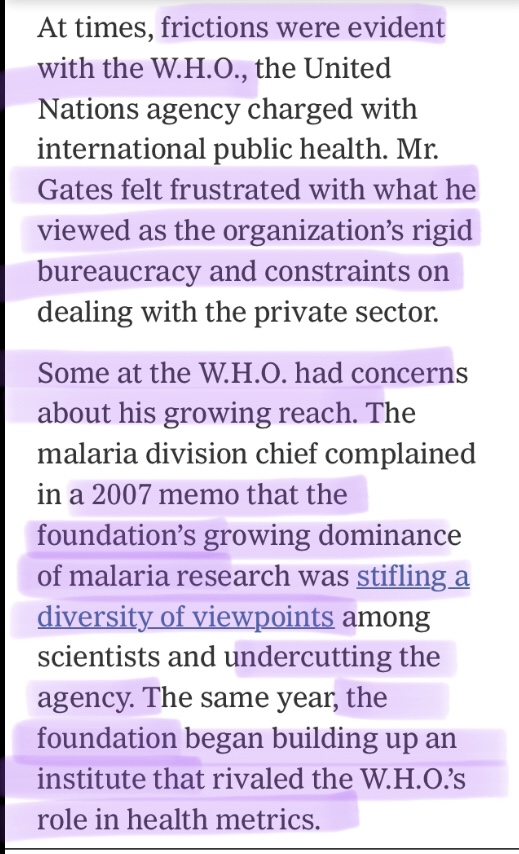 Bill holding back diversity? Never! Just look at how diverse this man can be!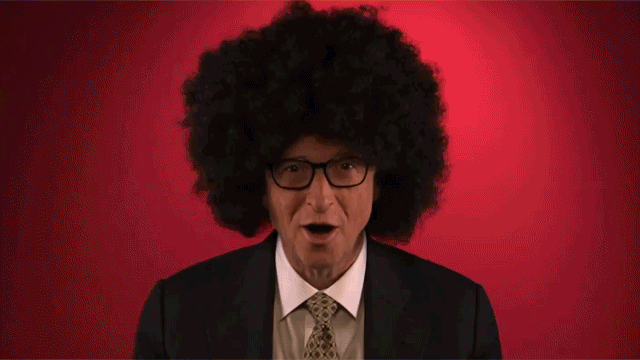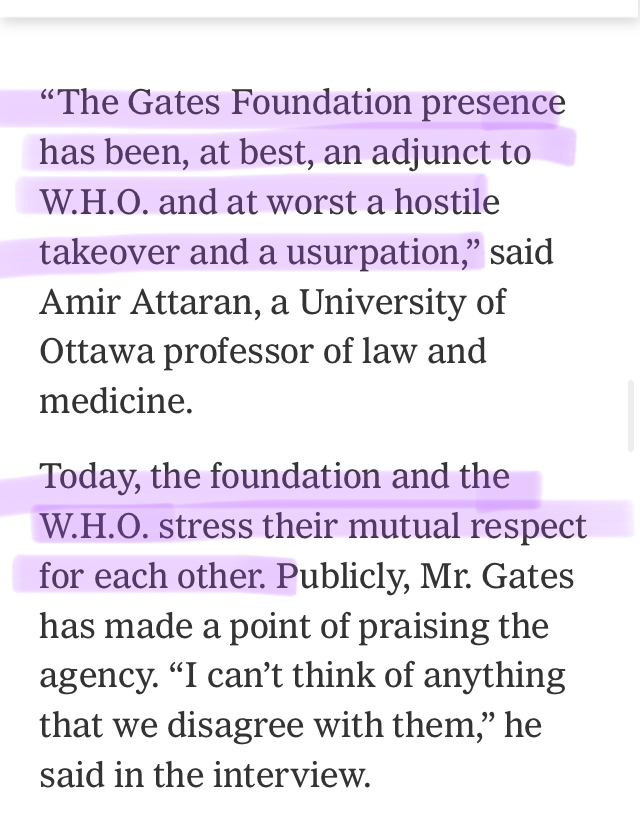 Break time!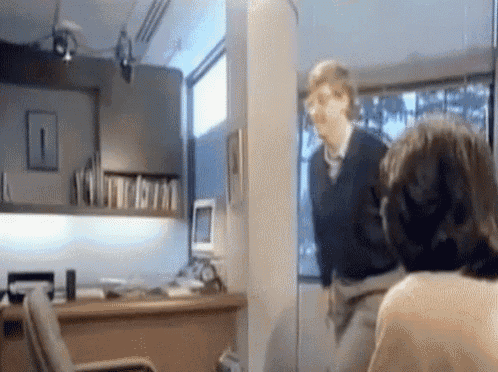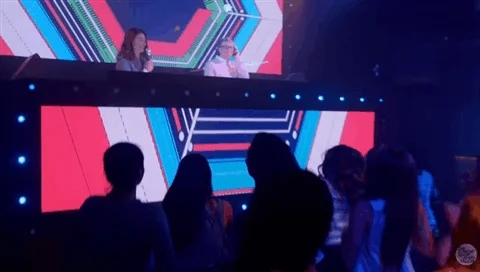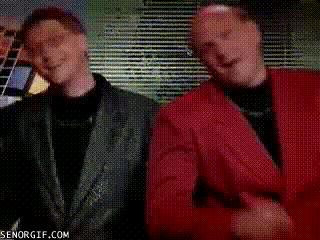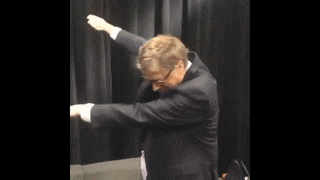 Alrighty! I'm back! A bunch of more stuff came out about Billy G while I was away to finish up my 17 video. Which btw turned out amazing. I highly recommend you check that out after you read this, but I digress.
Let's look at a few more tidbits of what the media are saying about Bill before I give you my theory on what's to come of this sudden turn from hero to heel.
---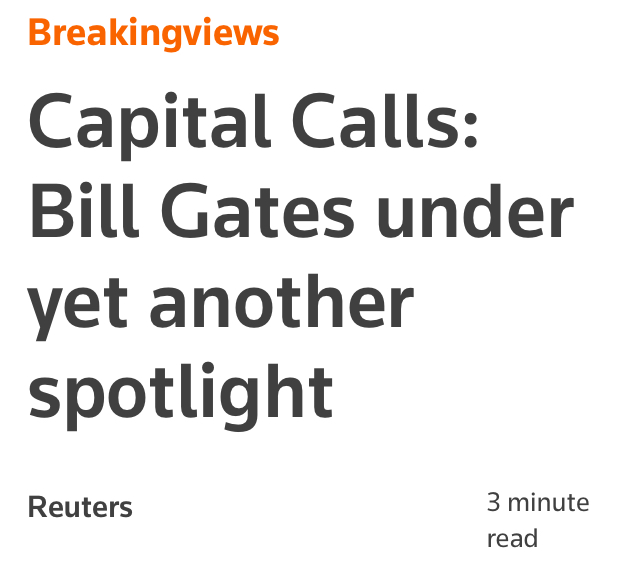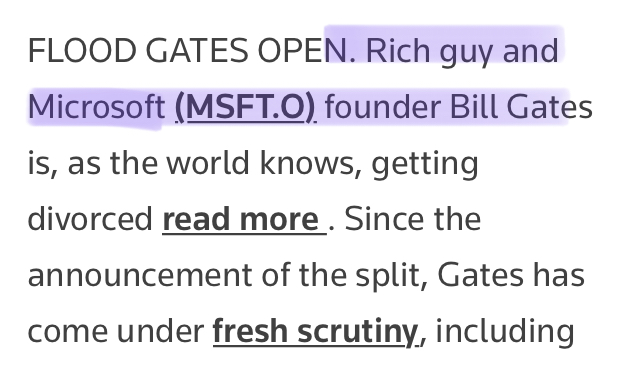 Woah? What's missing in this article? The word 'philanthropist', Bill's just the 'rich guy' now. Ladies and Gentlemen, the transformation is complete. lol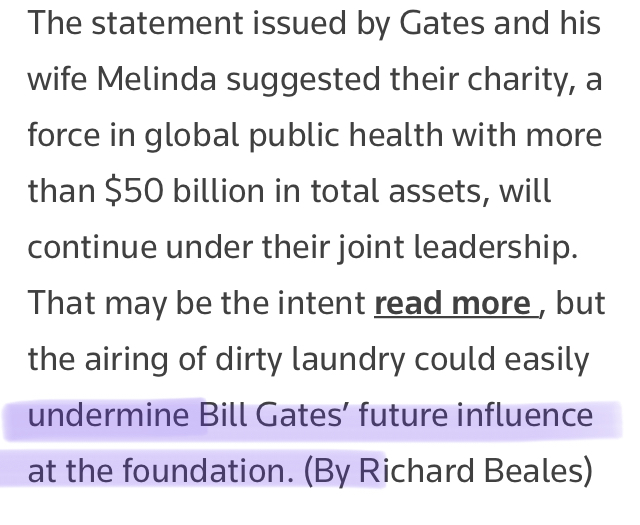 Ahh, see what I'm saying. Bills getting squeezed out and Melinda will take his place.
---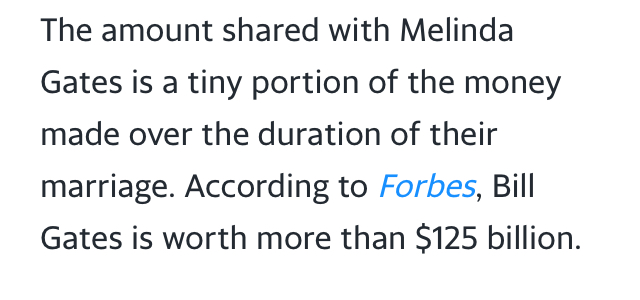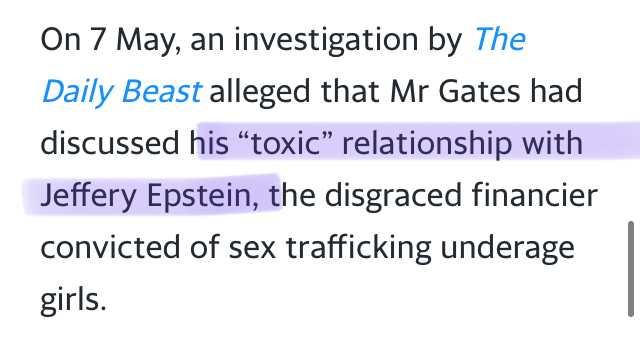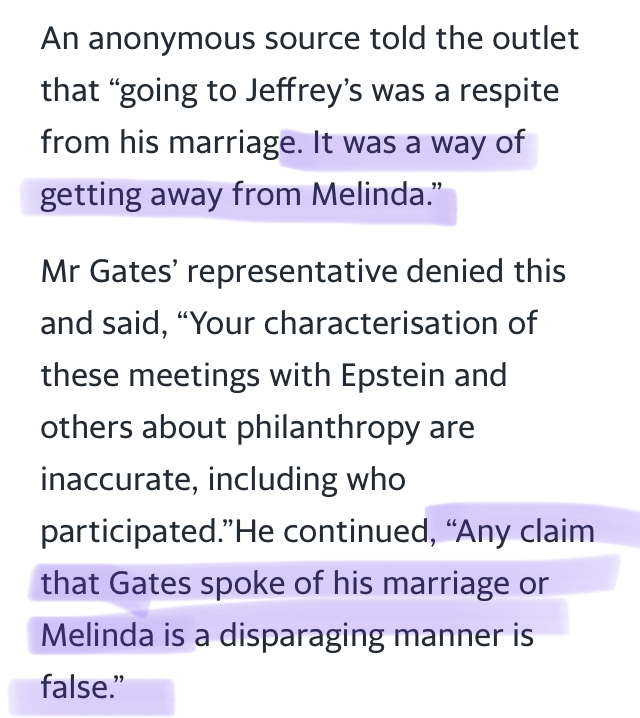 "Toxic relationship" eh? I hear that Melinda is a hard man to live with.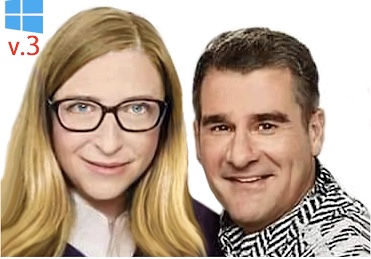 It only makes sense to confide in and seek counsel from a famous pedo like Jeffrey, but hey, I don't the fiction here folks. I just mock and laugh at it.
Speaking of fiction, here's something you'll really like.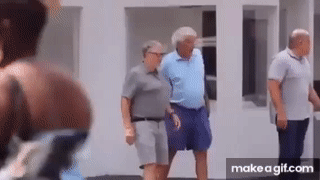 lol, someone was having a little fun with their CGI software. I'm sure by now you have seen this and I'm doubly sure that if you're a reader here, you could tell right away this was fake. However, there were enough dolts out there that snopes had to come out to ruin the fun.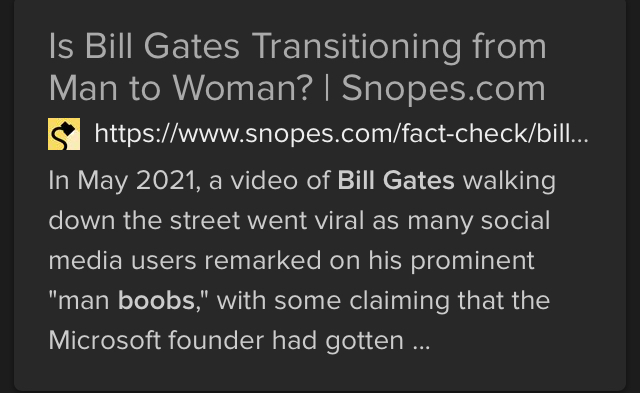 ---
Alright, so in direct contradiction with the whole bill's toxic Melinda relationship gossip, ol Bill just won't take off that damn ring!
Lmao, there's almost always something on the internet that I'm able to search and find, that plays to my imagination.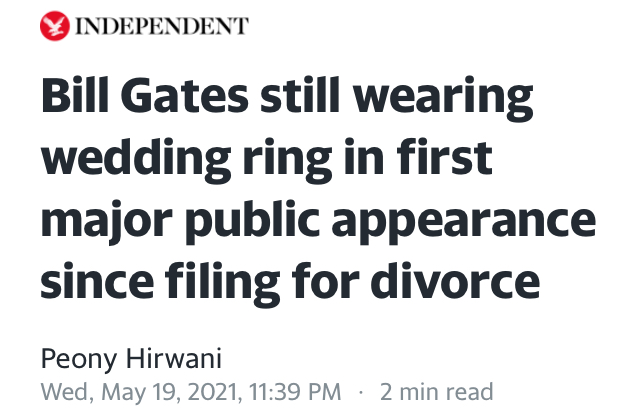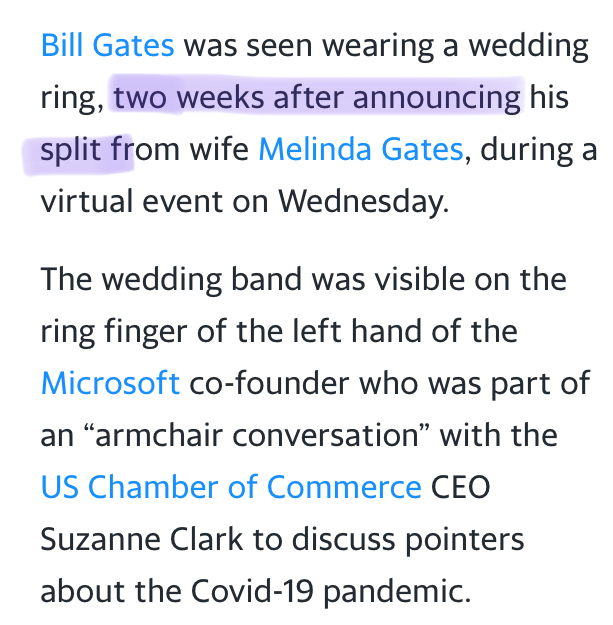 ---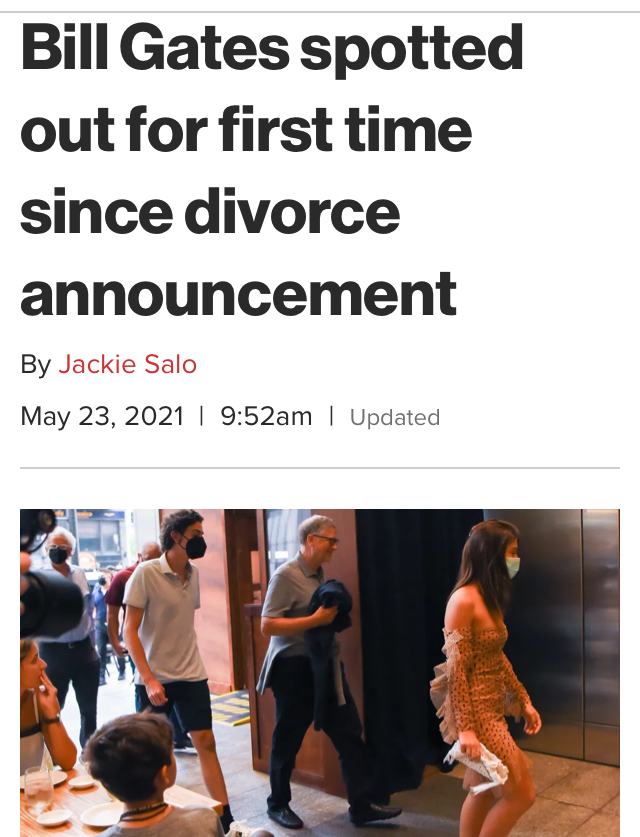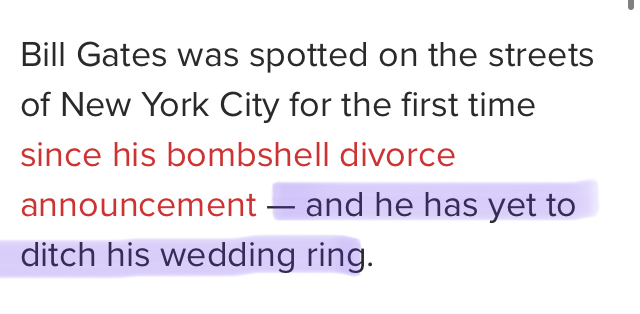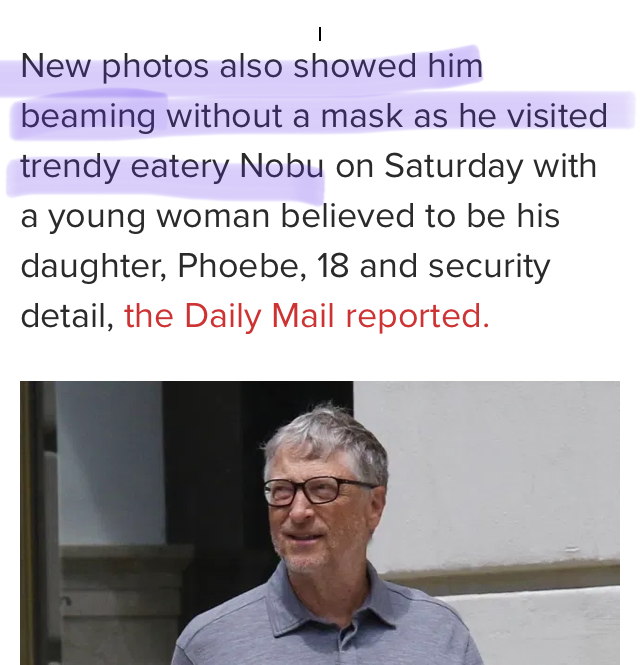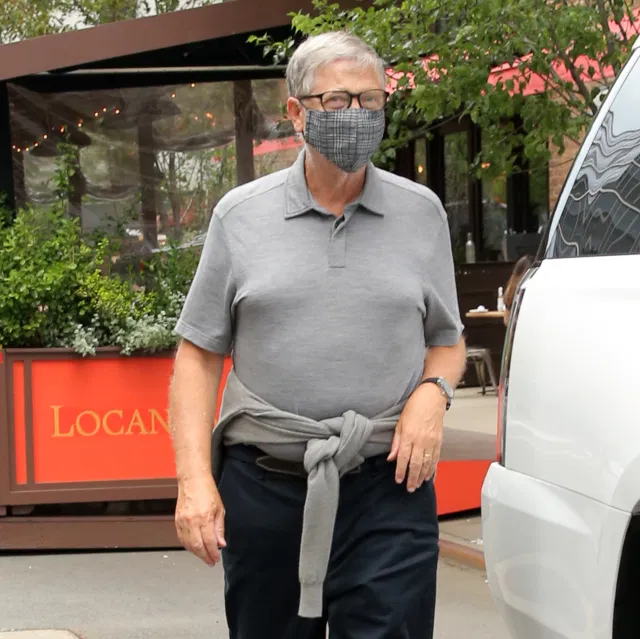 Look at this fat hog, putting his ring hand out for the paparazzi. The bigger story the media is missing is that this is the second time in the history of this scamdemic that Bill is wearing a face mask. Way to briefly follow suit with your own propaganda.
Ugh, makes me sick, 'asymptomatically' of course heh. 🙄
---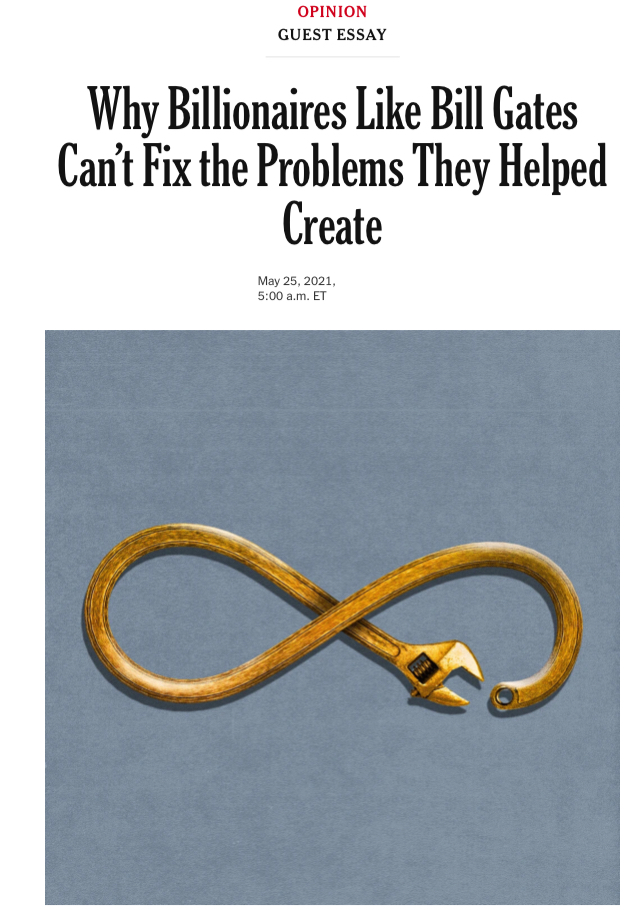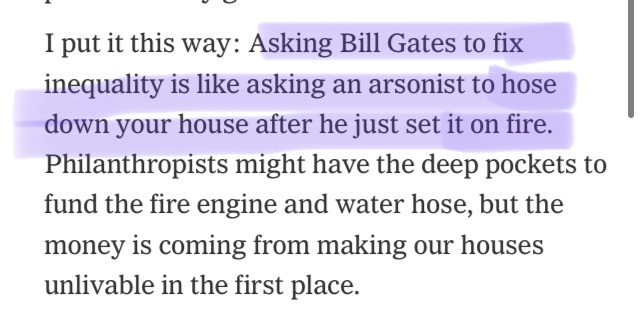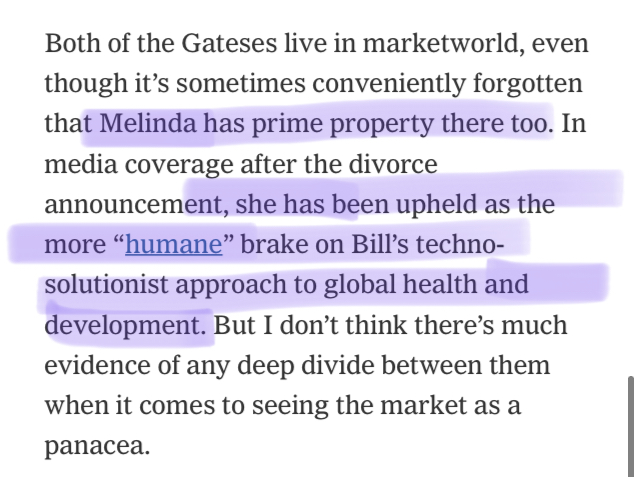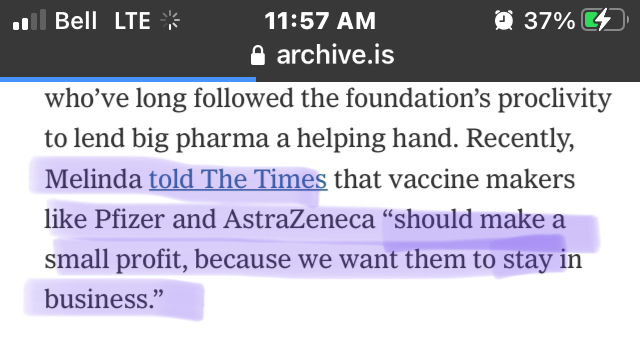 ---
Alright, just one more because I'm getting sick of this guys face and the fact that I can't stop myself from getting silly and making dumb jokes about this clown.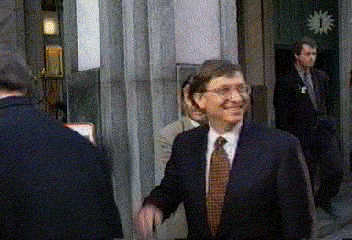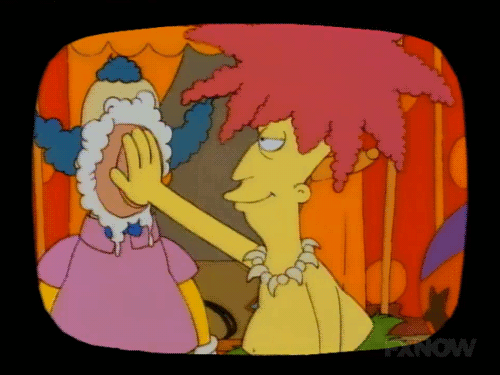 ---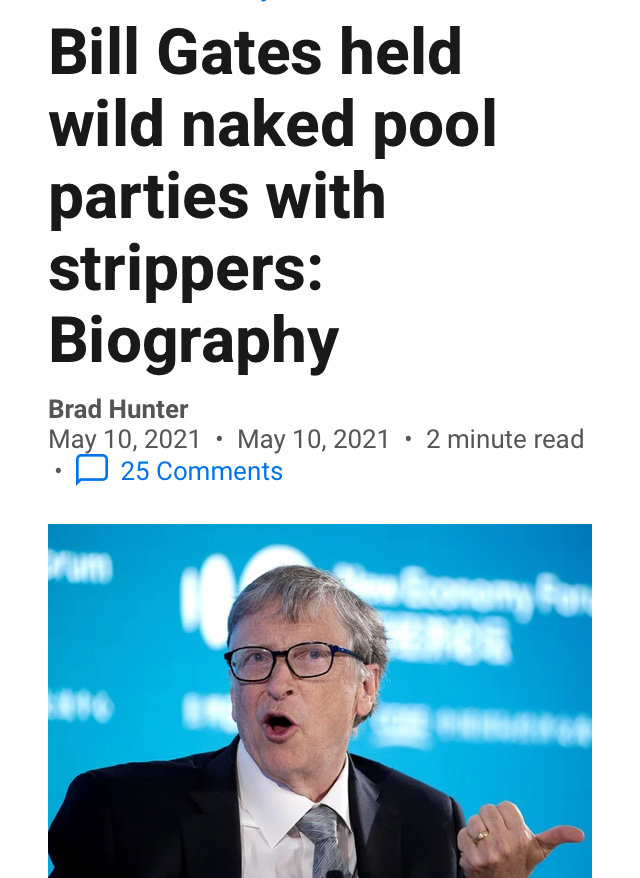 What a fantastic headline to find... wow lmao.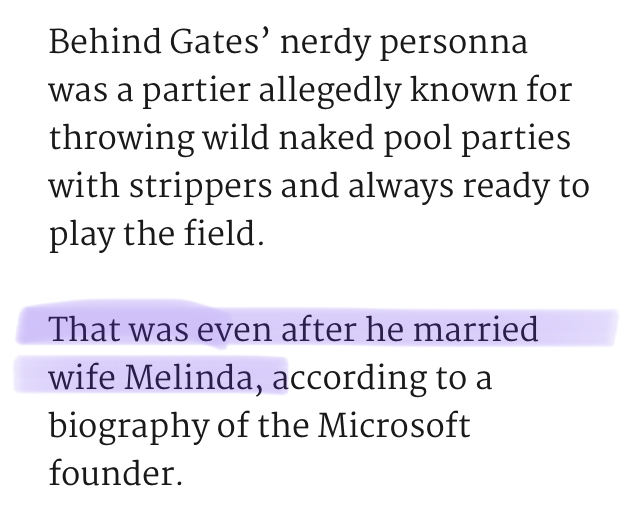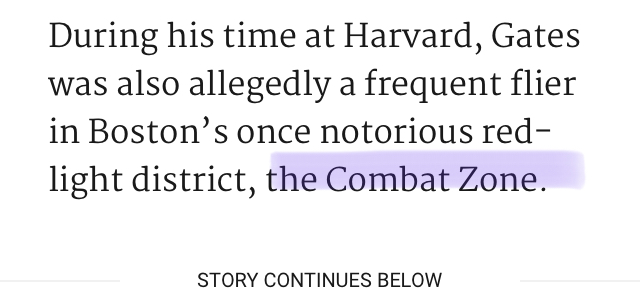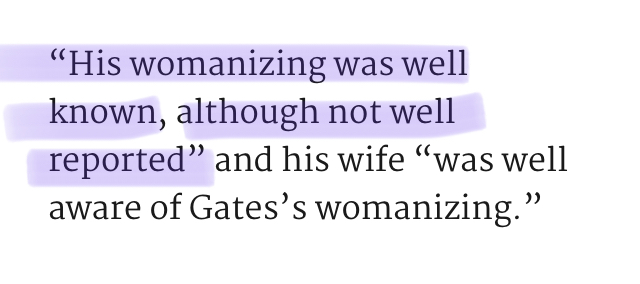 Nerd by day, party animal by night.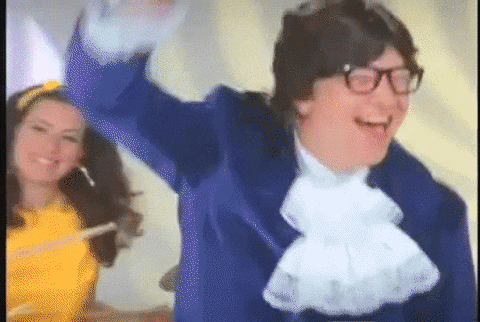 LoL, okay okay. That's enough!
---
Alright, down to what I think is coming. I posted this tweet on May 5th.
---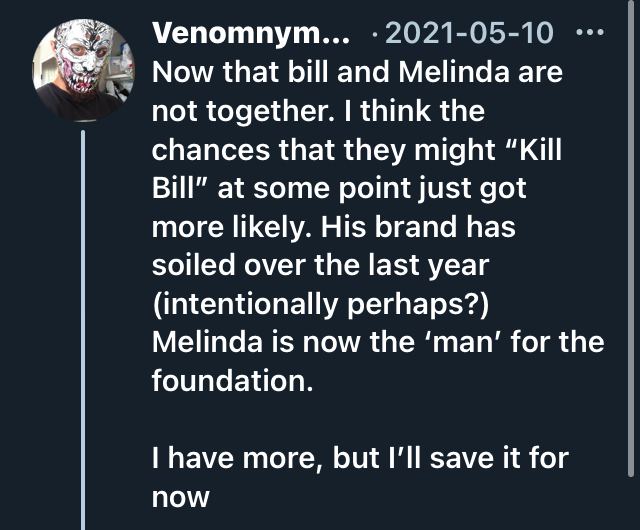 source
---
Kill Bill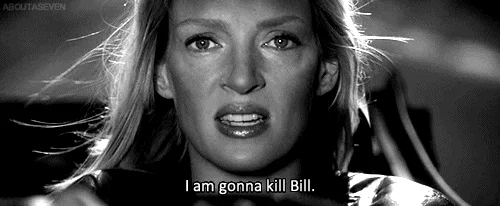 ---
I remembered something my good friend Camille, who runs the channel Please Stop The Ride on YouTube (also @Camille1234 on hive), shared with me months ago.
It was a movie made in 2002 entitled "Nothing So Strange".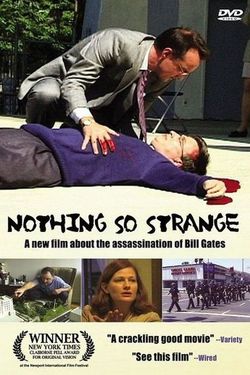 Nothing So Strange Trailer
---
I haven't watched the movie myself, but from what I've read about it. It's mostly about the suspected cover up and a citizen led investigation into the events surrounding the assassination of Bill. There's very little mention of Bill Gates after the scene of him getting sniped.
Sidenote: Hilarious fashion, the movie is listed on msn entertainment.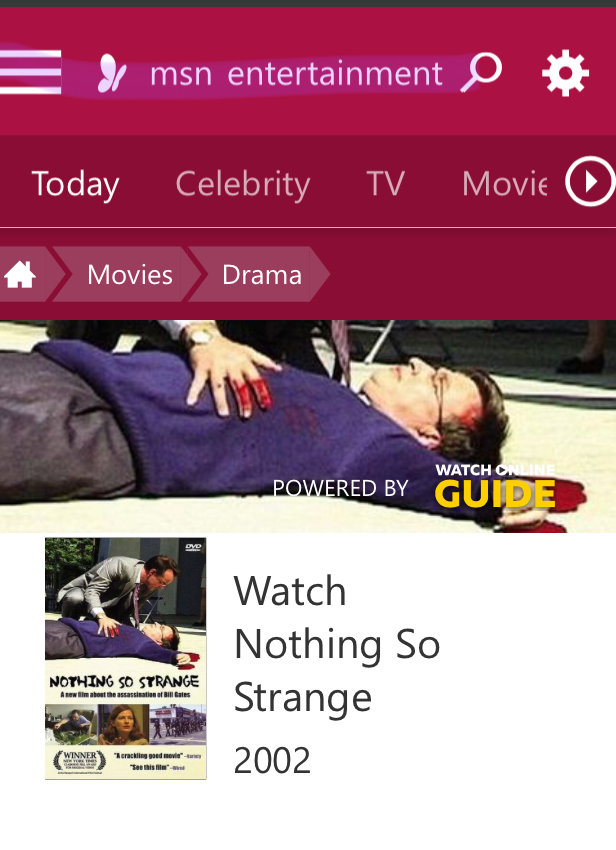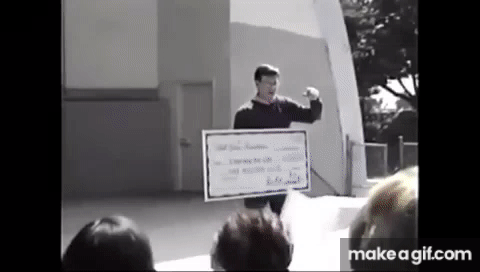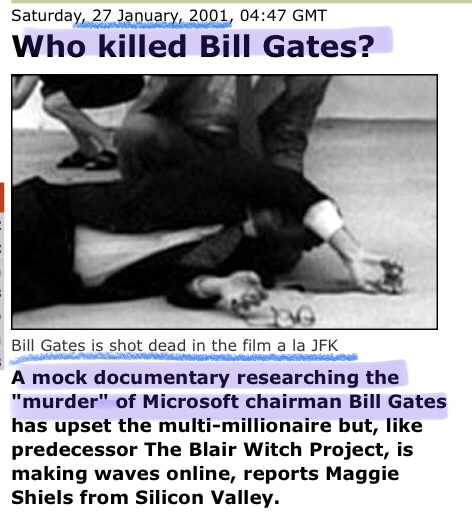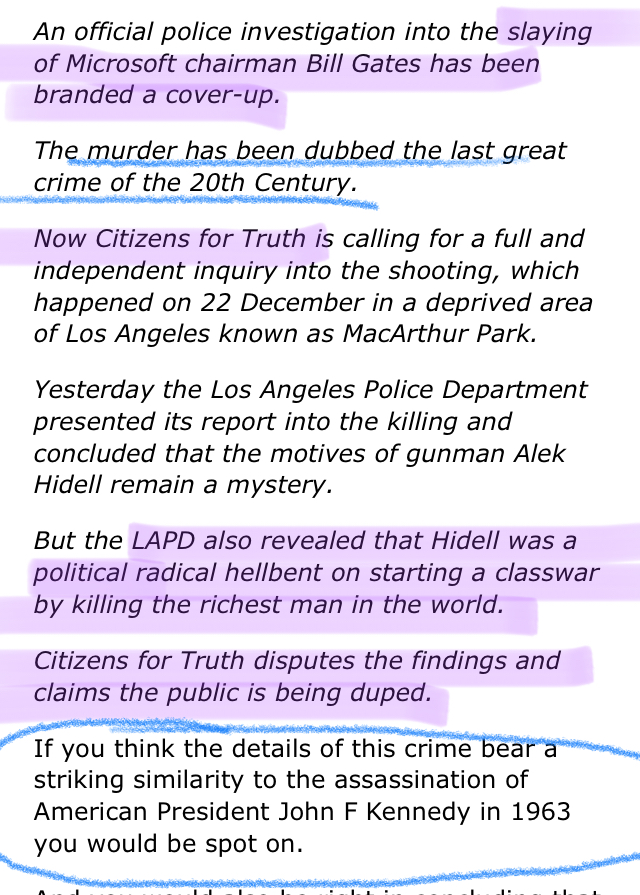 "The last great crime of the century"...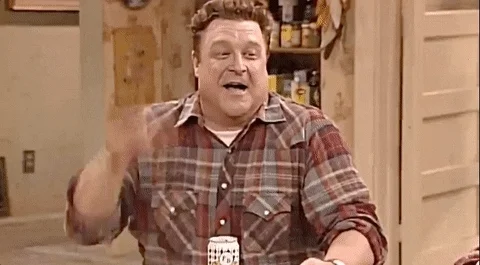 ---
The lapd revealed the shooter was a political radical hellbent on starting a class war. A political radical? 🤔
Check this out ⬇️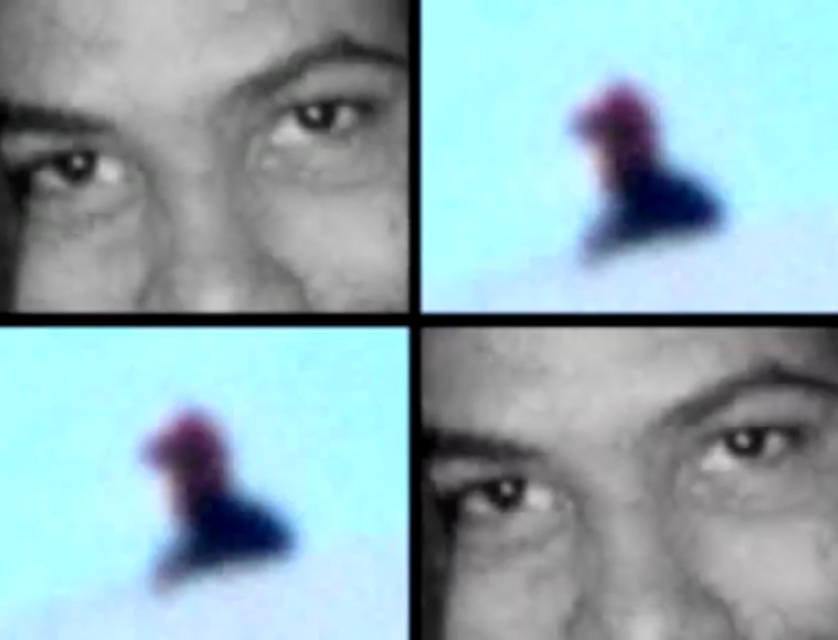 It's the 'assassin', nice red hat. That doesn't at all remind me of a political group that's often described as radical.
Oh, wait. Did I say doesn't? I meant does! The Trumpians, Qanons, MAGA MAGGOTS, whatever you want to call them.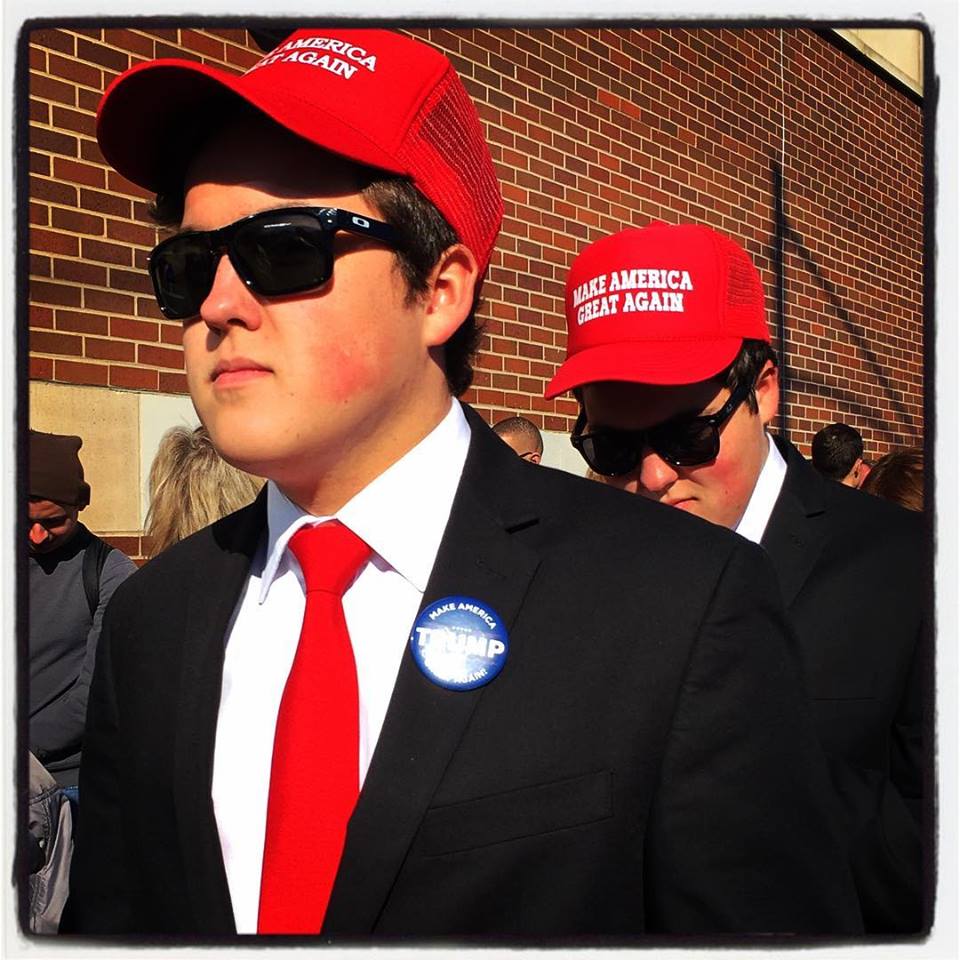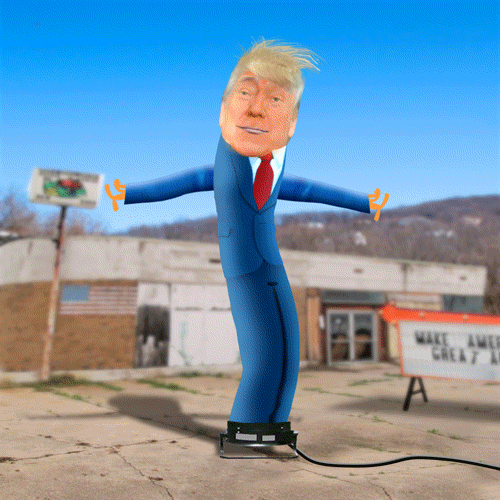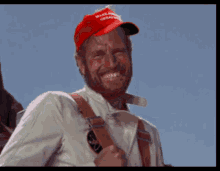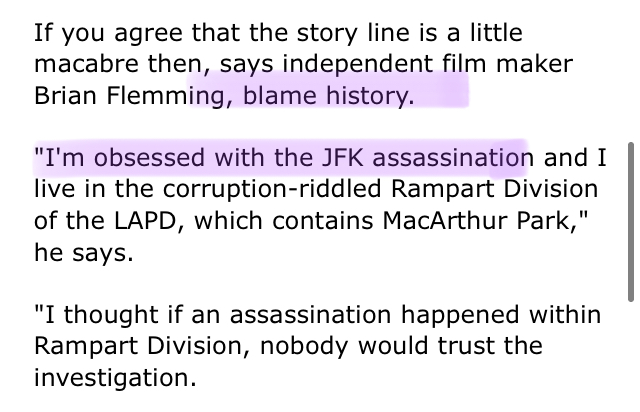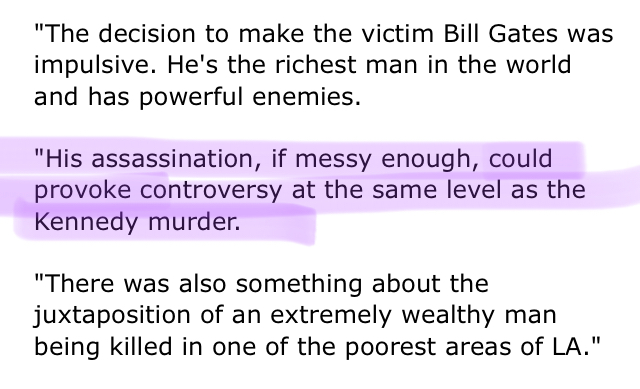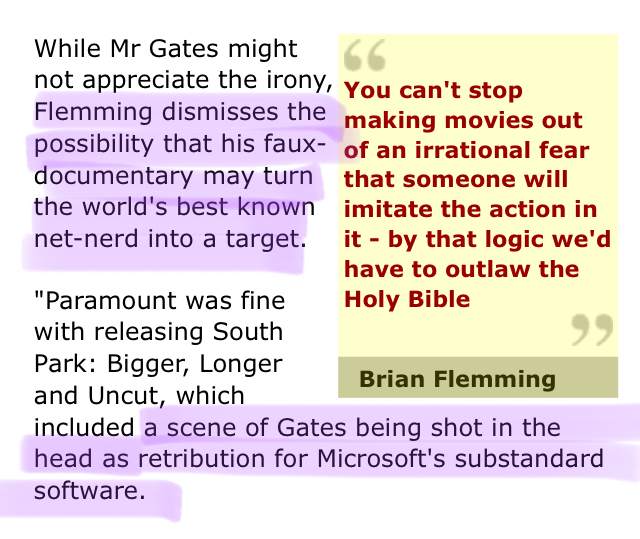 Could you imagine the conspiracy theory train wreck that would come from a Bill Gates assassination? The guy is already a conspiracy theory magnet. It would eclipse the Jeffrey Epstein theories!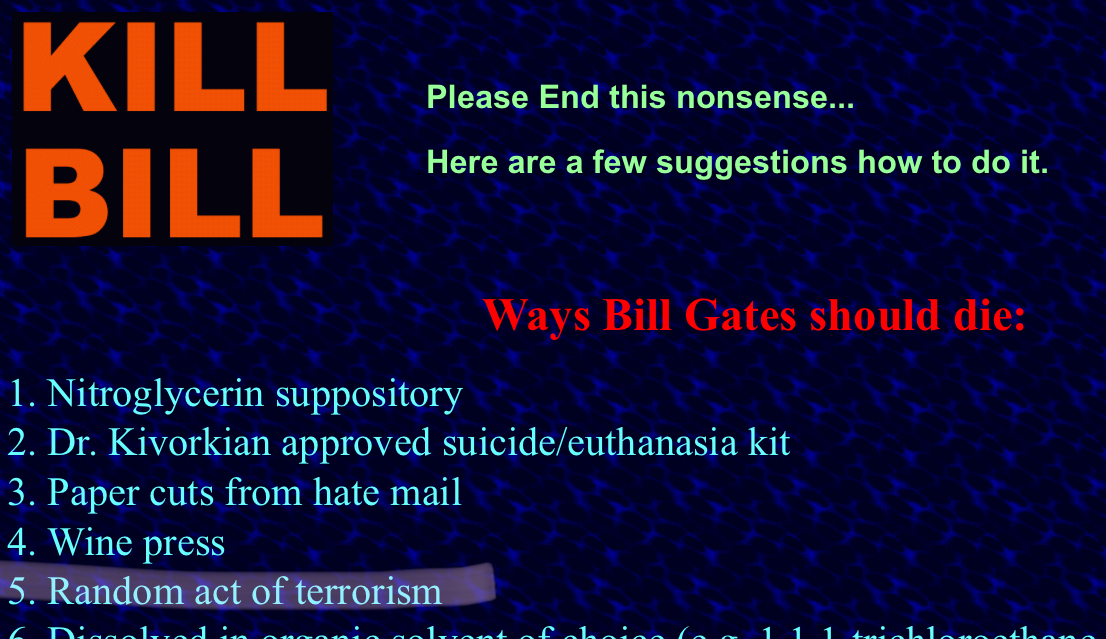 source
Found this site while I was looking for more predictive programming of the killing of Bill Gates. It appears to be old and satirical in nature. Just thought it was funny.
Note that the 5th way of killing gates is an act of "terrorism".
That's what I'm thinking is a possible scenario. I think that it will come out at some point that Bill Gates had a sexual relationship with a minor. Maybe he'll end up on trial, or maybe it will just be alleged. They have been alluding to this with all his connections with Jeffrey Epstein, as you likely heard in the news or earlier in this post. Bill Gates has a fascination with JE's lifestyle and Gates multiple rides on the Lolita express.
I think that this future will be blamed on a right winged, white supremacist, Trump supporting anti-vaxxer and possibly wearing a red hat.
Whether gates is actually taken out or sipping margaritas on a beach in tel aviv with Jeffrey Epstein is anyone's guess. I would lean towards the latter.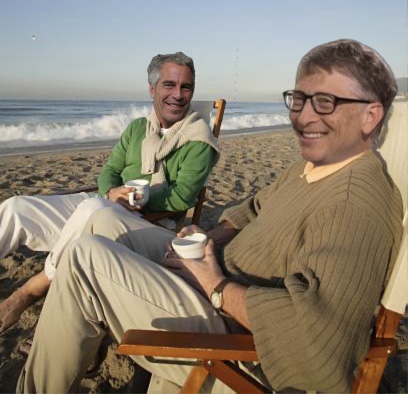 Regardless, I'm calling it. Bill Gates is going down and with that said I'm going to leave you now with these final words from the Big G himself.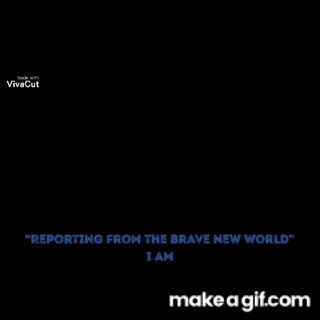 Shoutout to my patrons Dante, Amanda, Patricia, Lyndsay and the rest. Your support means a whole lot to me!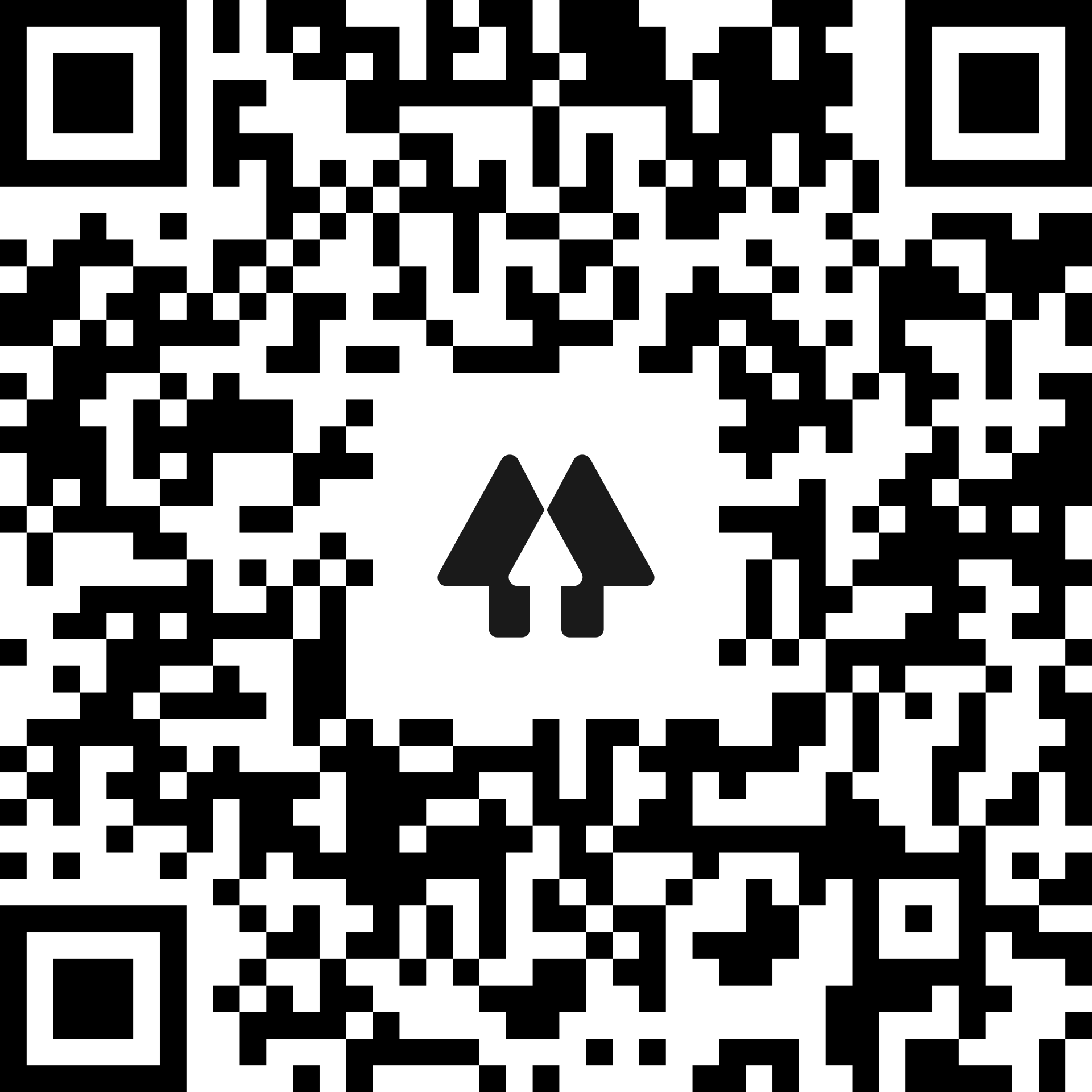 All my social media links over on Linktree
---
If you'd like to help support my work.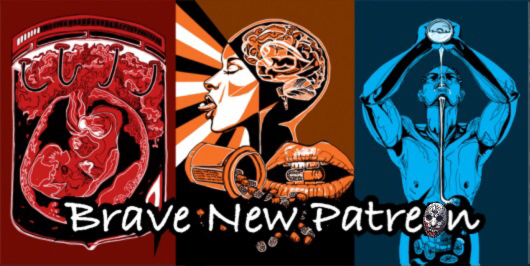 ---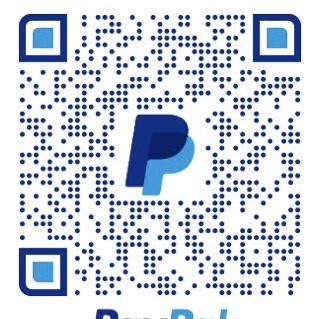 Crypto Donations:
Bitcoin: 3DANzmxFL6mtwWry65TvGkmtoqshGsmKCo
bitcoincash:pph8gpf3pjdvjuy5v0ejsdhhg9y0pp603570tw9nwq
Obyte wallet: MLPSLXTLPUZS25DIGWZYPKSOKMZF7IB2T
---
Sources:
https://www.newsweek.com/bill-gates-jeffrey-epstein-timeline-friendship-relationship-1590004
https://www.entrepreneur.com/article/371786
http://news.bbc.co.uk/2/hi/entertainment/1135152.stm
https://www.msn.com/en-us/entertainment/rf-watch-online/movies/nothing-so-strange
https://www.thesun.co.uk/news/14843824/bill-melinda-gates-fell-love-puzzle-party-microsoft/
https://www.msn.com/en-in/finance/topstories/bill-gates-not-in-favour-of-giving-india-covid-19-vaccine-tech-gates-foundation-now-sings-different-tune/ar-BB1gyEO5
https://www.nytimes.com/2020/11/23/world/bill-gates-vaccine-coronavirus.html
https://www.the-sun.com/news/2871671/bill-gates-evidence-ghislaine-maxwell-investigators-jeffrey-epstein/
https://www.businessinsider.com/bill-melinda-gates-divorce-golf-buddies-marriage-loveless-2021-5
https://www.msn.com/en-us/news/technology/bill-gates-and-melinda-gates-divorce-everything-about-the-family-foundation-and-billions-at-stake/ar-BB1gvXip
https://news.yahoo.com/bill-gates-transferred-3bn-shares-182805528.html
https://news.yahoo.com/bill-gates-still-wearing-wedding-063950118.html
https://nypost.com/2021/05/23/bill-gates-in-public-for-first-time-since-divorce-in-nyc/
https://www.reuters.com/breakingviews/capital-calls-bill-gates-under-yet-another-spotlight-2021-05-27/
https://torontosun.com/news/world/bill-gates-held-wild-naked-pool-parties-with-strippers-biography