A bank should be there to lend you money when you need it. CLEAN PLANET needs 3 million Euros to increase the number of rewards for people who collect litter around the world.
A loan of 3 million over 5 years would allow us to buy Hive Pover and DTC tokens and to promote the posts or vlogs of the cleaners who collect the waste.
Thanks to the functionalities of the DPOS Hive and D.Tube blockchains, the tokens are not spent, they would simply allow CLEAN PLANET to create more new tokens. Regulars will understand this easily, but your banker?
The price of Hive is very fluctuating but over the long term (5 years) the chances of winning are very high, in my opinion. This is of course not investment advice and do your own research before investing. Only invest money that you don't need urgently or for basic necessities.
But a real green bank could easily lend 3 million Euro to CLEAN PLANET.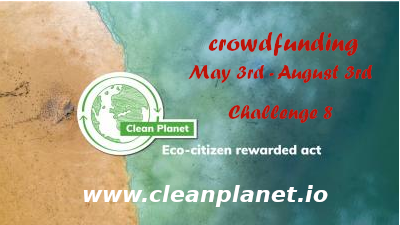 Challenge 8/9:
What is your favorite green bank?
We'll be sure to send him an investment plan.
Respond to this post and earn some tokens.
Previous challenges:
Take part in our campaign:
Payment in cryptos:
The Hive CLEANPLANET account is @cleanplanet.
The D.tube CLEANPLANET account is @cleanplanet.
The Seeds CLEANPLANET account is clean4planet.
BTC address: 1N9mvXdUVp6FKc7uZtsz6hpkc9BbauMVJr
Ethereum address: 0xC0b92055Aa0CE4c4727dE5104a78cA52c1Dc5030
Payment in $, euro or CHF:
Use the Paypal app on https://www.cleanplanet.io and the address [email protected]
Join us on Discord https://discord.gg/qdUR4KA
Thank you and see you soon for a new challenge!