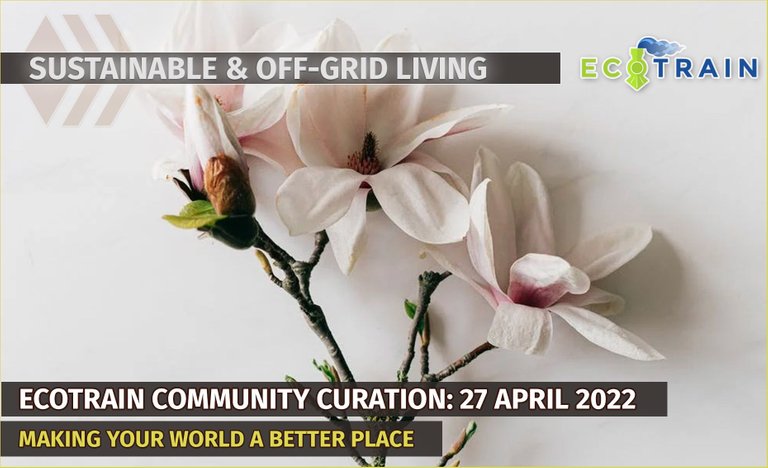 Welcome to this sustainable curation, the last for April! This week we have a selection of posts from our community with a focus on gardening and producing food. This is the season for planting and growing in the northern hemisphere as spring brings with it warmer weather and longer days. Thank you to everyone who posts with so much thought and care, it's always heartwarming to see how many people have decided that enough is enough and it is time to change the way we do things and the way we consume and live. If you are thinking about one day moving out of the normal city life and start living with the land then these posts are a great source of information and give you a taste of what life can be like.
If you live dependant on the state for power, water for survival then this is a very vulnerable position to be in. Imagine what it must be like when the power suddenly goes out and you can not even turn on a light? It is surely time for us all to start implementing even some basic self sufficient and sustainable elements into our lives and homes. I would recommend having SOME solar power as a basic protection so that at least you can keep the very basic things going as and when the system goes down. Not only that, but with the massive rise in price for power that is yet another reason to stop funding the unethical and illegitimate ways of the power system who rake in untold profits at the expense of poor people who cannot even afford to heat their own homes. Its time for change, and its time for us to stop supporting these old and outdated ways that are digging us only deeper into a parasitic dependence. Join us and let us be free!
So, thank you again to EVERYONE who posts to the ecoTrain community! Your sharings are so important and help people far and wide to understand what this life is all about. There is nothing more real and relevant than your own authentic stories and posts!

Barely Productive Day, Irrigation Lines, T-posts and Fence - Monday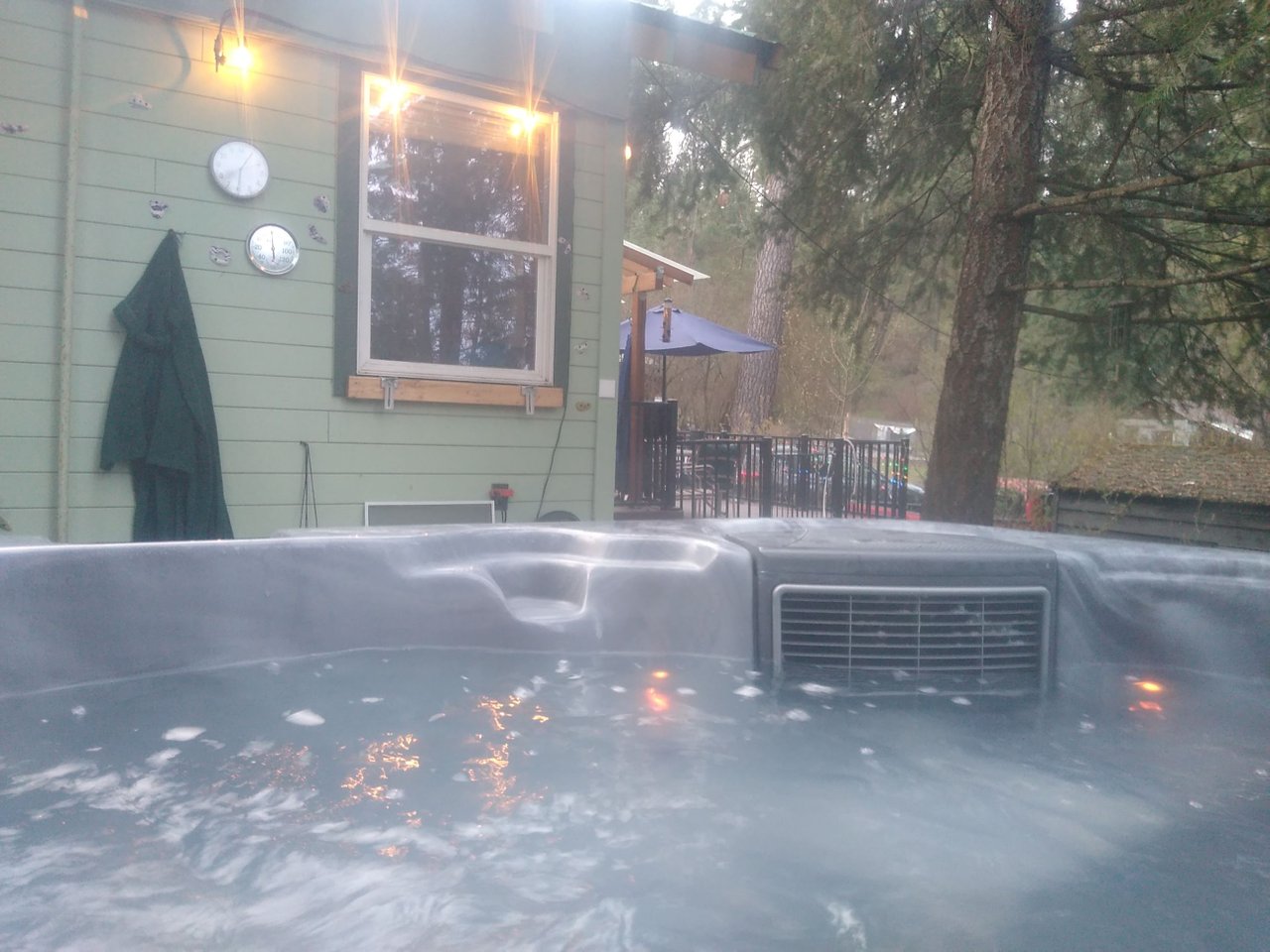 Yesterday I woke up incredibly sore all over. I have been working pretty hard to get the farm going for the season and it all caught up to me I think. It's good to have down days to recuperate and rest but not in the middle of the busy time of year. Once the sun was up the clouds moved in and stayed for much of the day. I managed to get all the irrigation lines closed and staked down. Then after turning the zones on I found only 2 emitters that had broken off and needed to be replaced. I was a bit surprised by it only being 2 as I have generally had to replace more each spring.
The t-posts were set in the tomato row on the left and I hauled the shorter posts over for the cucumber row n the right. I got the posts all pounded into the ground and managed to hit a couple rocks in the process. I brought fence rolls in and got the tomato up and part of the cucumber which ended up being short by abut 5 or 6 feet. At this point my lower back on my belt line began to have fits and even subtle movement shot spikes of pain. I called it good for a while and went inside to sit and rest.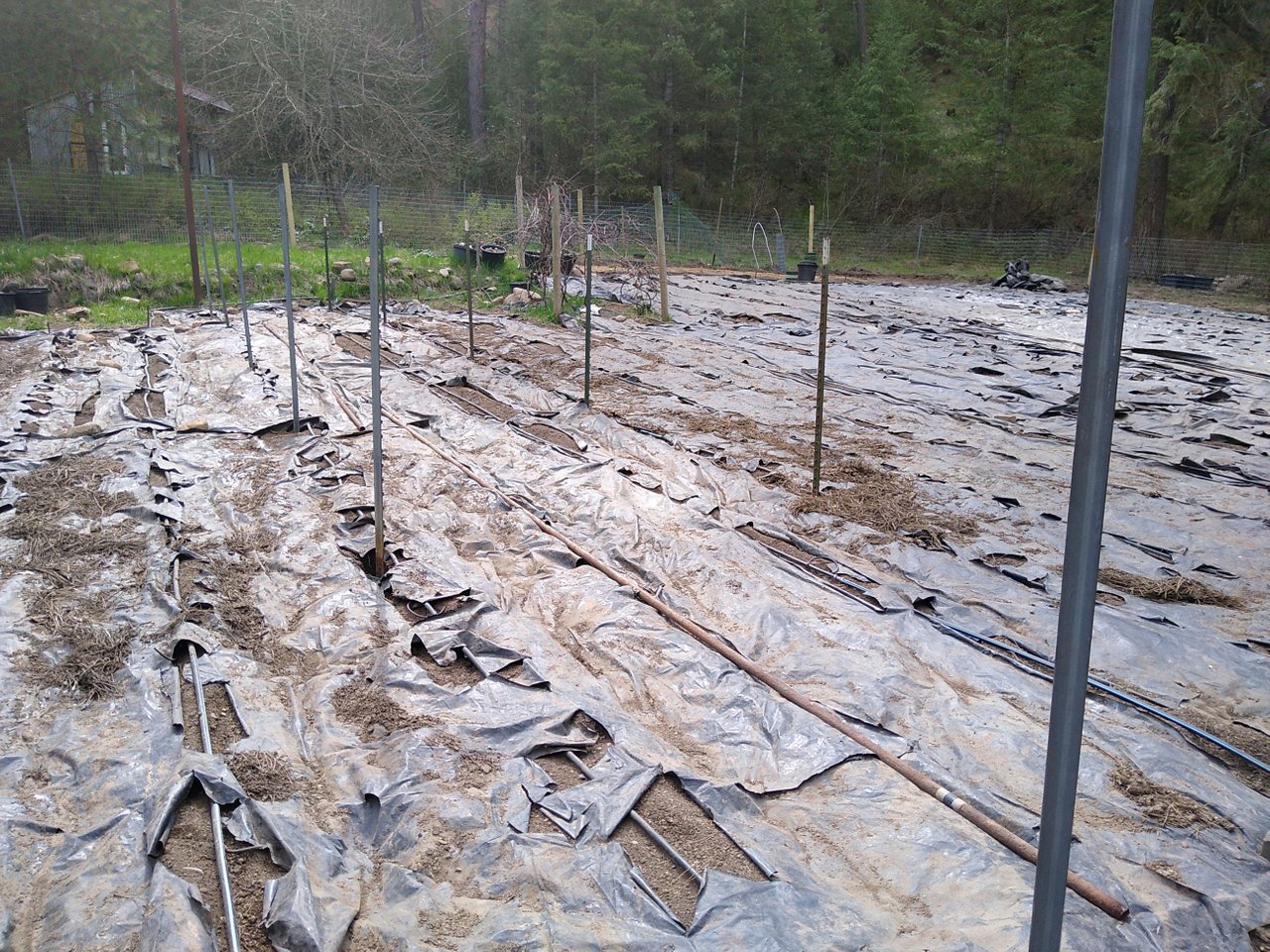 ---
¡HUMANITY IS RESPONSIBLE FOR THE EARTH WE HAVE!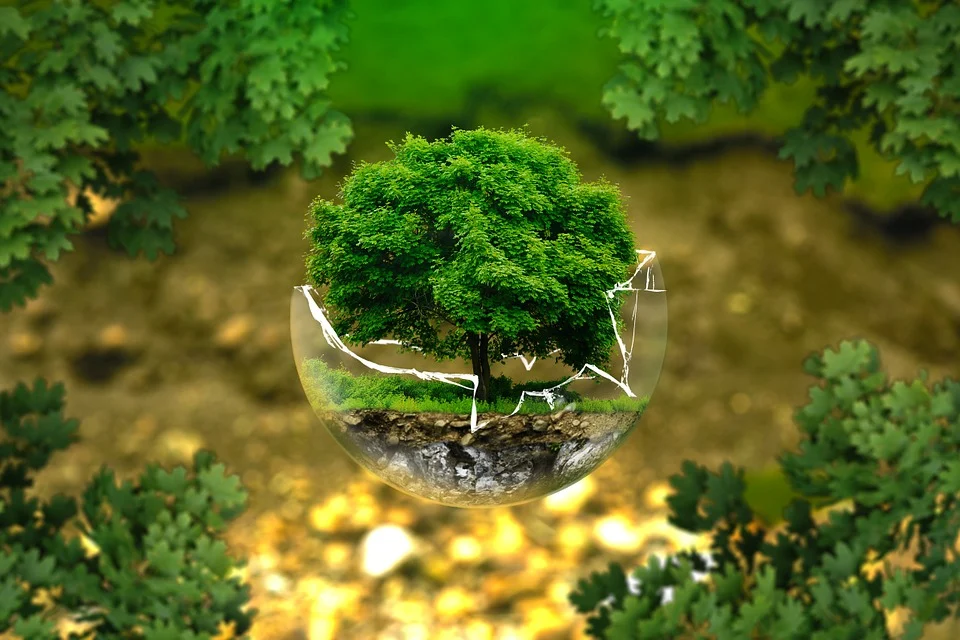 HUMANITY IS RESPONSIBLE FOR THE EARTH WE HAVE Formerly we enjoyed a fresher natural environment and less polluted than the one we currently have and obviously our planet earth provided us with fresher and healthier food and the population developed with fewer health problems, but as the world evolved and with it technology and large industries, man dedicated more time to promoting his own benefits and interests than to taking care of our planet and everything began to deteriorate our environment and therefore our planet. Hence the great responsibility we have as citizens to take care of our environment.
It seems like a utopia but unfortunately it is not like that the earth has reached its last decadence by the hand of man and unfortunately today we have a sick earth and climate change that is affecting the entire planet in general Since the creation of humanity, caring for the earth we inhabit has been a mandate from God. When God created the first men, he ordered them to take care of the earth, till it and eat its fruits. Everything absolutely everything was beautiful good healthy and promising
---
Earth Day: If you're green, you don't want to save the planet [ESP-ENG]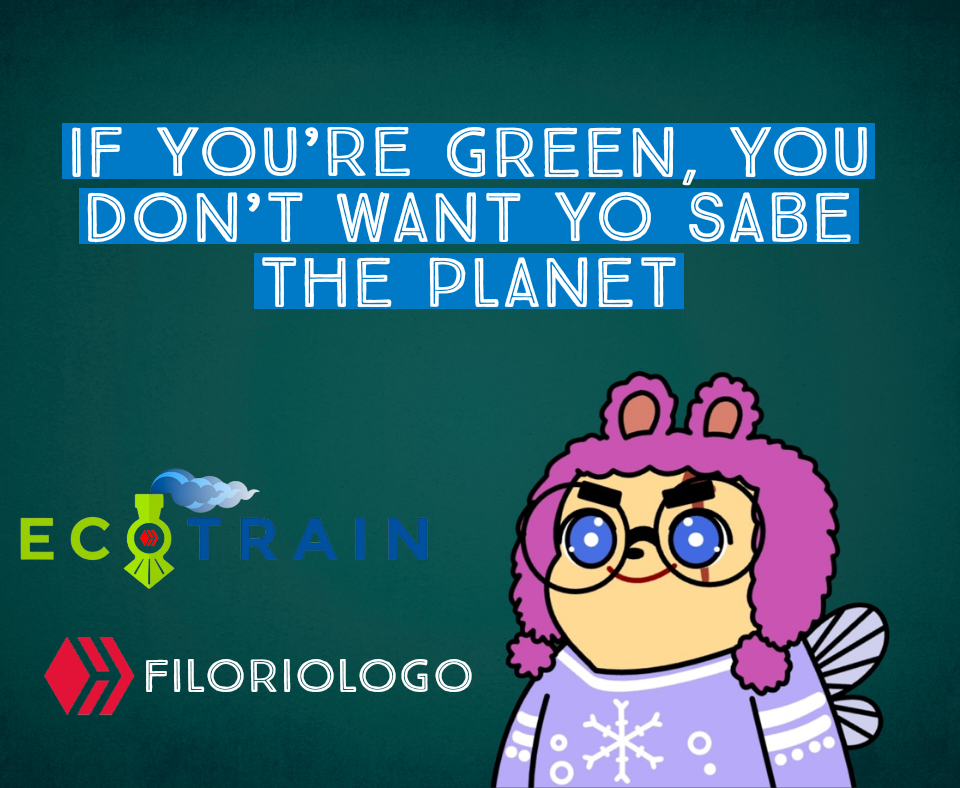 Every year on April 22 is commemorated Earth Day, or Mother Earth Day, and although it may be somewhat trite to talk about ecology knowing that this day was created precisely as a gesture to the environmental movement that rightly tries to start a real change in human behavior so that our relationship with the world is less destructive and polluting. I have always thought that our ecological desire to save the planet is nothing more than our desire not to die, as if it were about preserving our body. But we well know that although we know we are mortal beings, not many try to lead a healthy and measured life.
The planet earth is to the human being what the body is to an individual, the planet possesses the conditions of possibility necessary for life as we know it, so that all our ecological attempt is nothing more than trying to save the conditions of possibility that make human life possible.
---
Growing vegetables and caring for vegetables is one of the most important tasks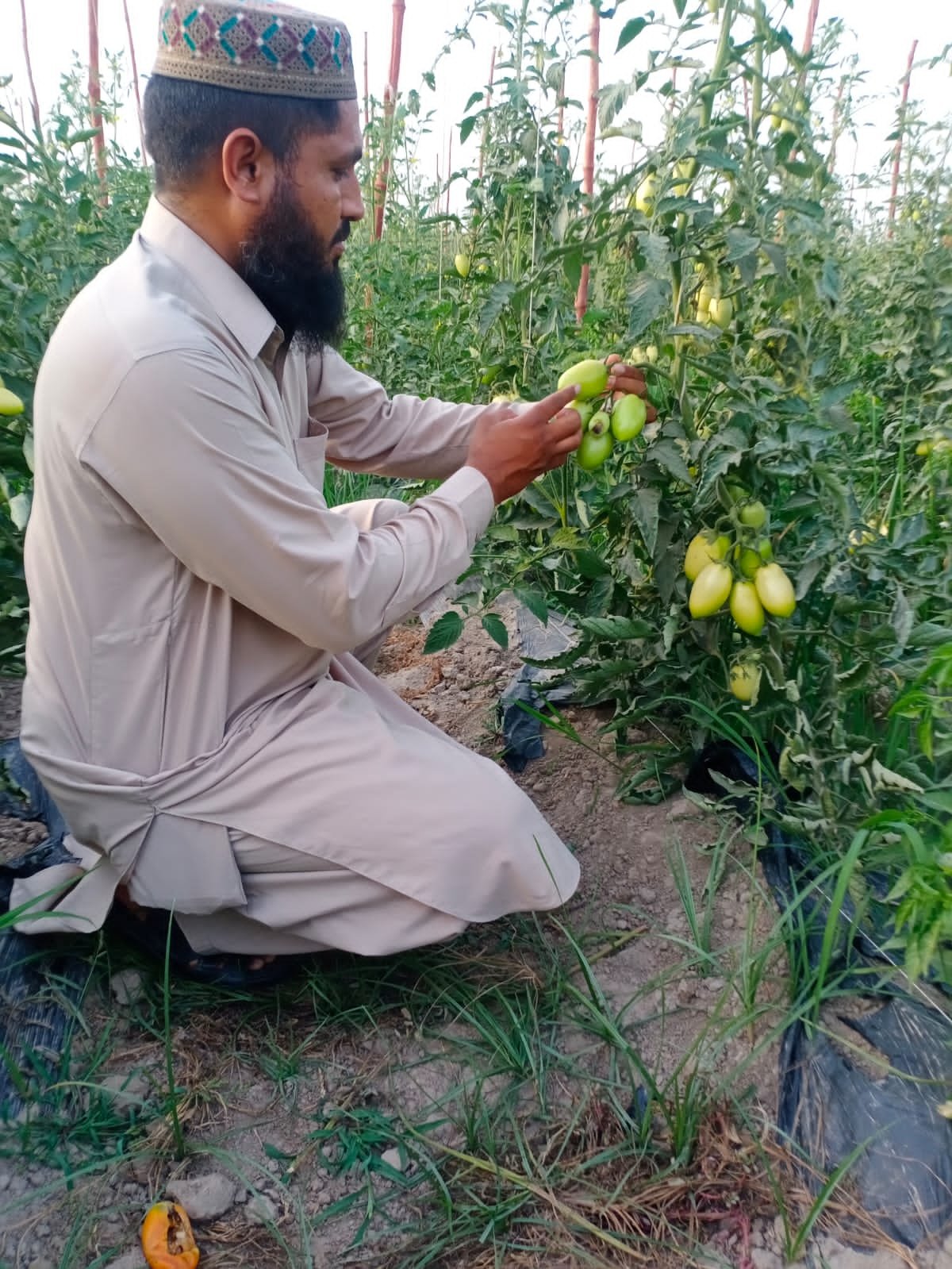 Vegetables are the hard work of singing and eating all the fresh vegetables and feeding people is also a good practice. I have also done something like this. I also take care of vegetables so that the vegetables are healthy and those who eat them are healthy
Tomato is considered as a vegetable that is needed in every household and it is added in every pot. Tomatoes are the best selling vegetable and the need for tomatoes is also high in our area because the tomatoes that used to be available to us from our neighboring country are no longer available and we are bringing tomatoes with our help to the market. Our tomatoes grow fast and we make huge profits, so tomatoes are cared for and good tomato seeds are planted.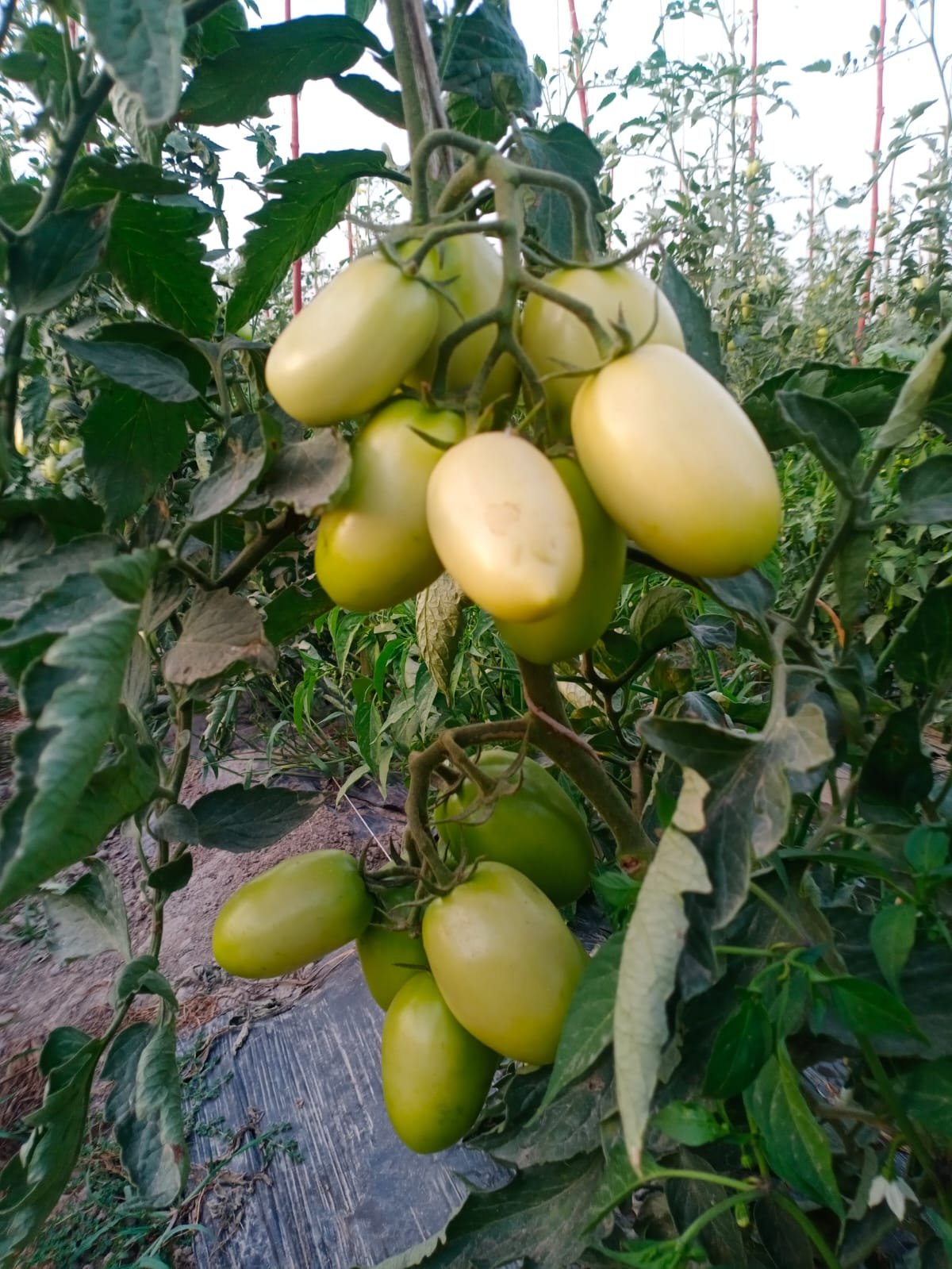 ---
World Earth Day - Let's Take Care of Our Planet🌍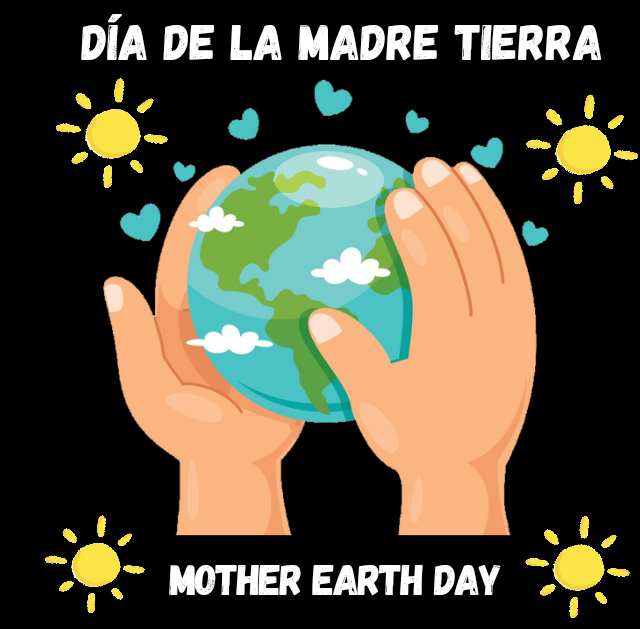 Hello hello friends of this wonderful platform, it is a pleasure to share with you for the first time in the cumunidad, today April 22 this year is very special because it celebrates the world day of our land and as it is a very important date we can not let it pass without talking a little about it so stay until the end so you can enjoy the content.
This day was proclaimed with the purpose of creating awareness to all human beings about the care of the environment, a problem that has been manifesting itself for decades and that affects not only people but all living beings that inhabit this earth either by pollution or by the endless problems that trigger terrible consequences such as drastic climate change, significant reduction of biodiversity, damage to the ozone layer and pollutants in seas, oceans and rivers.
---
Reducing Plastic In Your Life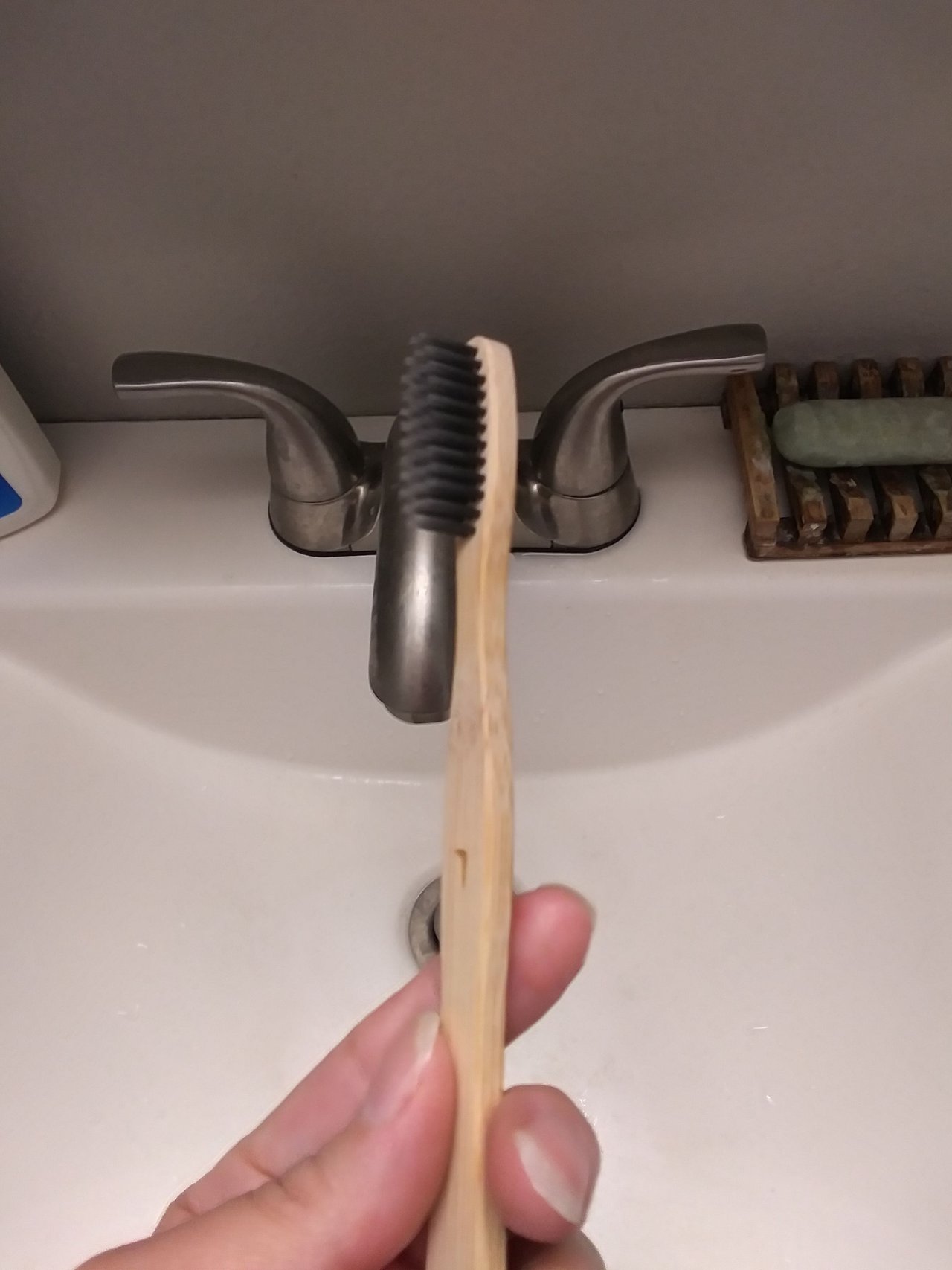 I'm sure you've all heard the obvious ones, like "don't take plastic shopping bags" or "use a reuseable water bottle," but there are some other areas that I've found where we can reduce the plastic in our lives. You can get wood or bamboo personal care products, such as toothbrushes, combs, and hairbrushes. I've even been known to saw off the head of the toothbrush (the bristles are nylon) when I was done with it and put the handle in my compost. The bristles on the hairbrush in this photo are boar hair; I have another type of brush where the bristles and handle are all bamboo and the bed for the bristles is silicone (but I need to wash or replace it, because this happened, lol.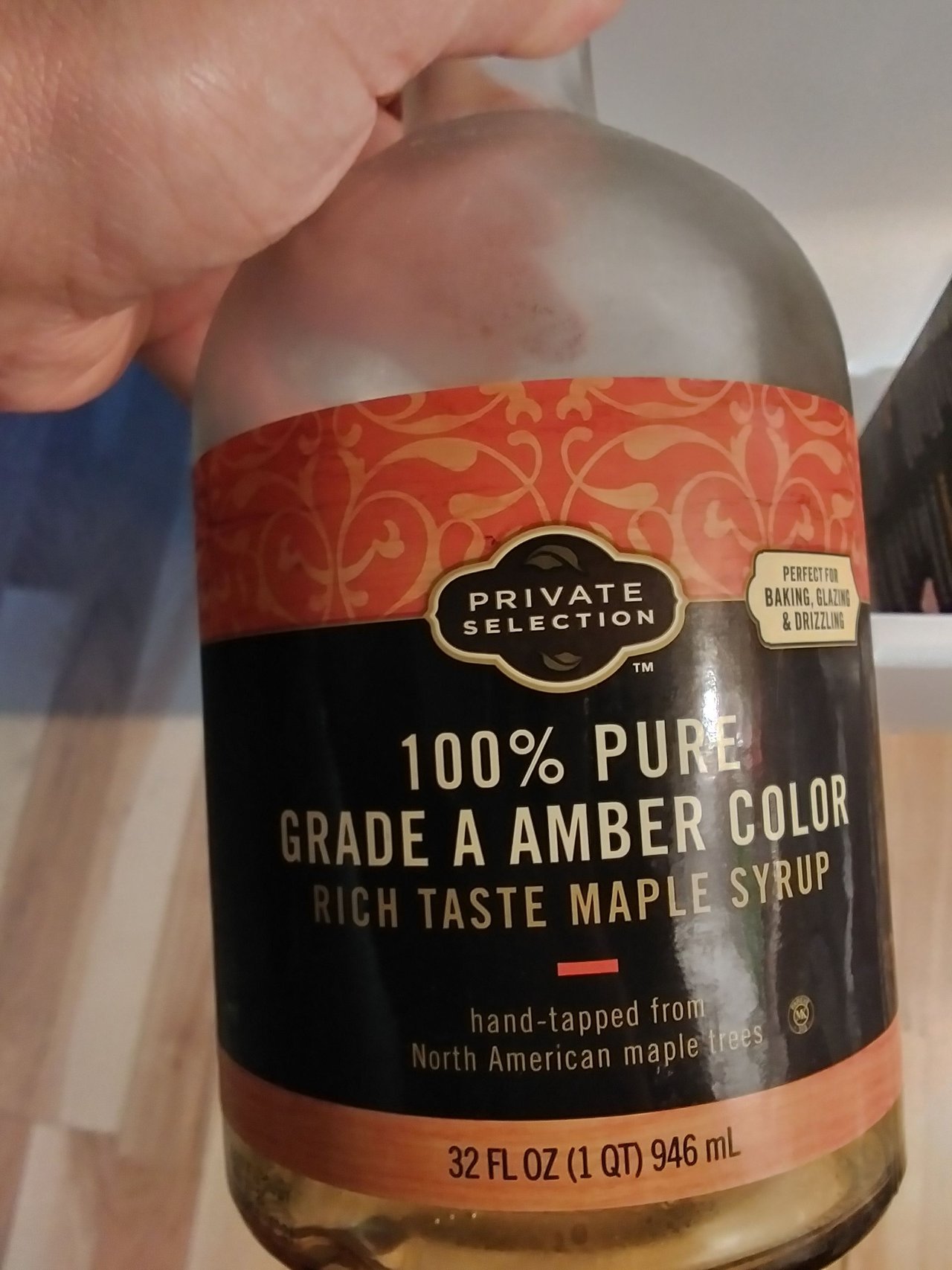 ---
Processes that occur in a compost (organic fertilizer).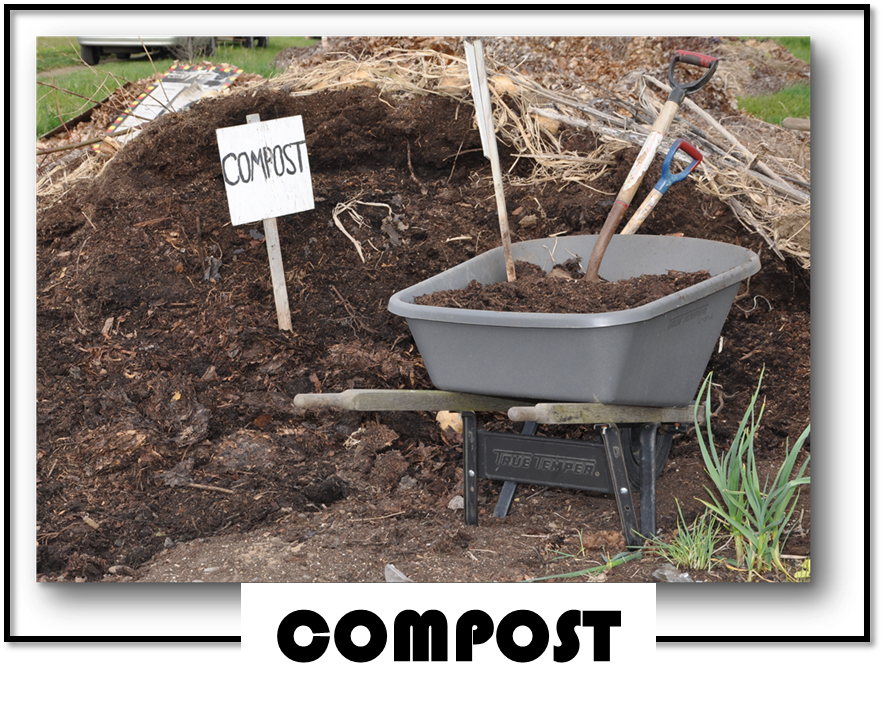 Dear readers, in our blog we have been very emphatic with the implementation of ecological alternatives for agricultural production, one of the most recognized alternatives is compost, which is a solid organic fertilizer that is the result of a series of natural processes for decomposition of organic matter used. In the present publication, we will not deal with aspects related to its elaboration, but we will describe the processes that the organic matter goes through to obtain the compost. In future publications we will make a tutorial to explain in detail how it is elaborated.
Let us begin by pointing out that composting is the result of a process of decomposition of organic matter by a great diversity of microorganisms in the presence of oxygen, the product obtained after decomposition should be free of pathogenic microorganisms, unpleasant odors and rich in nutritional substances of great importance for the growth and development of crops. In this sense, some authors point out that not all composting processes achieve the stabilization of organic matter, which is related to the humification process; on the other hand, it is also indicated that it is an aerobic process, because some operations are carried out to allow the entry of oxygen to the composted mass.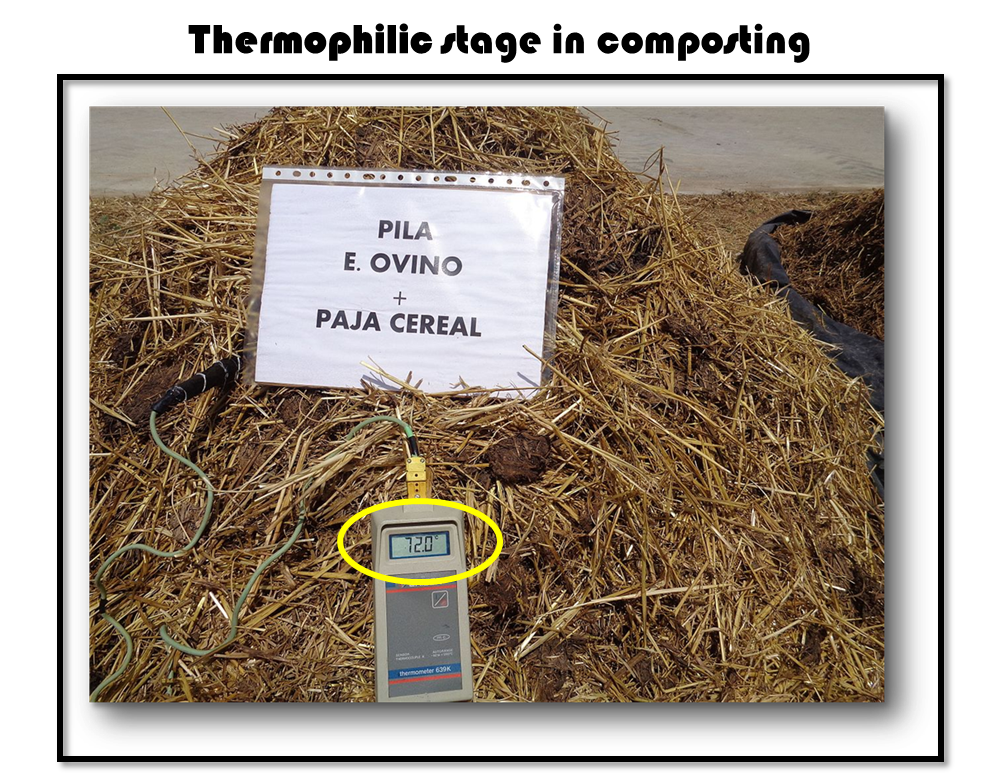 ---
Late spring Mason bee update video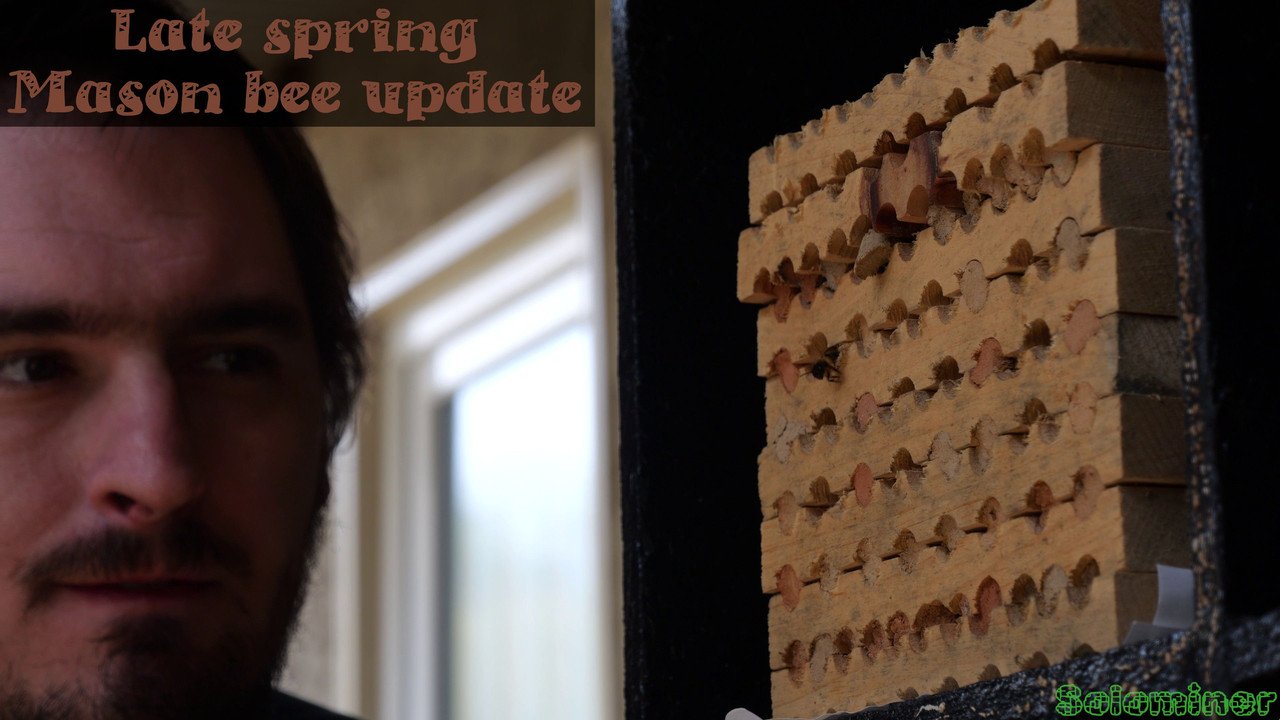 My solitary bees have been hard at work for a last two months, they are now actively building homes. This bee board also has resin bees inside though they will probably not emerge until summer time. Due to this was I unable to clean the cocoons inside and have indeed seen a few of those tiny wasps emerge. The resin bee homes break apart if I try to open the boards so I must just let nature do its thing and let them emerge naturally.
Many of the holes were not filled last year, so this seasons mason bees are building homes. I wonder if they are filling in resin bee homes, and curious if that will affect how they emerge. This will be the first year I captured some resin bees, I have seen them around my property but last year was the first time they used my bee boards.
---
Used clothes, upcycling and bartering, ways to take care of the environment'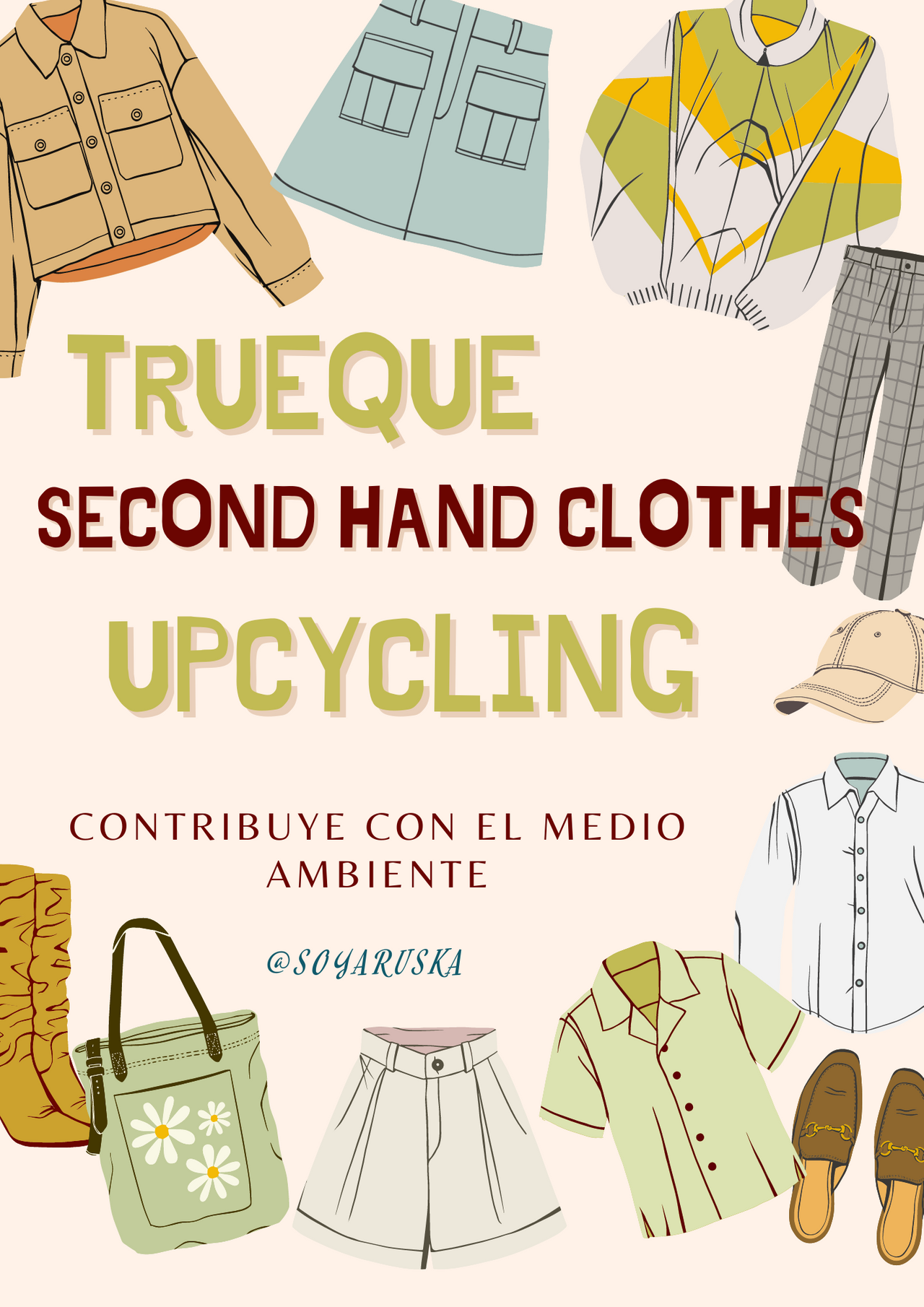 Hello friends of the Hive ECO community. Since a few years ago I have been more conscious with the use of clothes, being aware of the use, purchases and above all the useful life of a garment. When I lived in Venezuela I created an Instagran profile where I sold and bartered clothes that I no longer wore but were in good condition, and in that way I came to acquire used clothes in good condition for me, and the same for others. I will soon be a year in Colombia and I have been pleasantly surprised to see the number of second-hand stores that exist, the fairs that are held around the sale of used clothes, or products made by recycling clothes and awareness among young people on the issue of UPCYCLING.
---
5 More Items Salvaged From Curbside Waste Sold For $528 (15.5 Pounds Saved)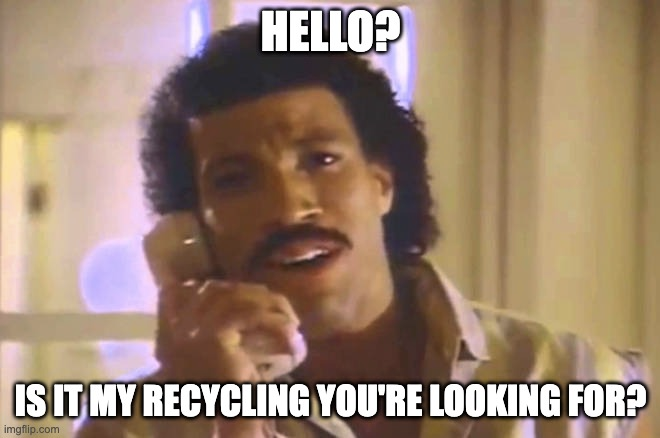 This Dyson vacuum sold within hours of listing it for $180 cash. Its recycled weight was 6 pounds 3 ounces.
I found the wand and powerhead on top of a pile while running around to find packaging for a shipment before UPS closed. I took it but didn't have any time to dig to see if the rest of the unit was in the pile of clear bags or black trash bags around it. I planned to go back to look later, but there was torrential rain for hours when I was going to go. My hunch was that it was in that pile somewhere, but the rain could have ruined it if the bags had holes or were open.
My competitive nature didn't let me go to sleep, so I got out of bed at 5 AM and went out in moderate rain to find it. The funny thing was that I forgot which pile I got it from. I knew which street it was on, but streets are long and full of piles. Thankfully, I remembered seeing a bag with cooking pan handles sticking out earlier, so this was my only clue. After walking for a while, I feared that someone took the pans to lose my mark. After one more street (which I thought was too far), I found saw the pan handles!
---
Off to the Ranch #19: Planting maracujá (passionfruit)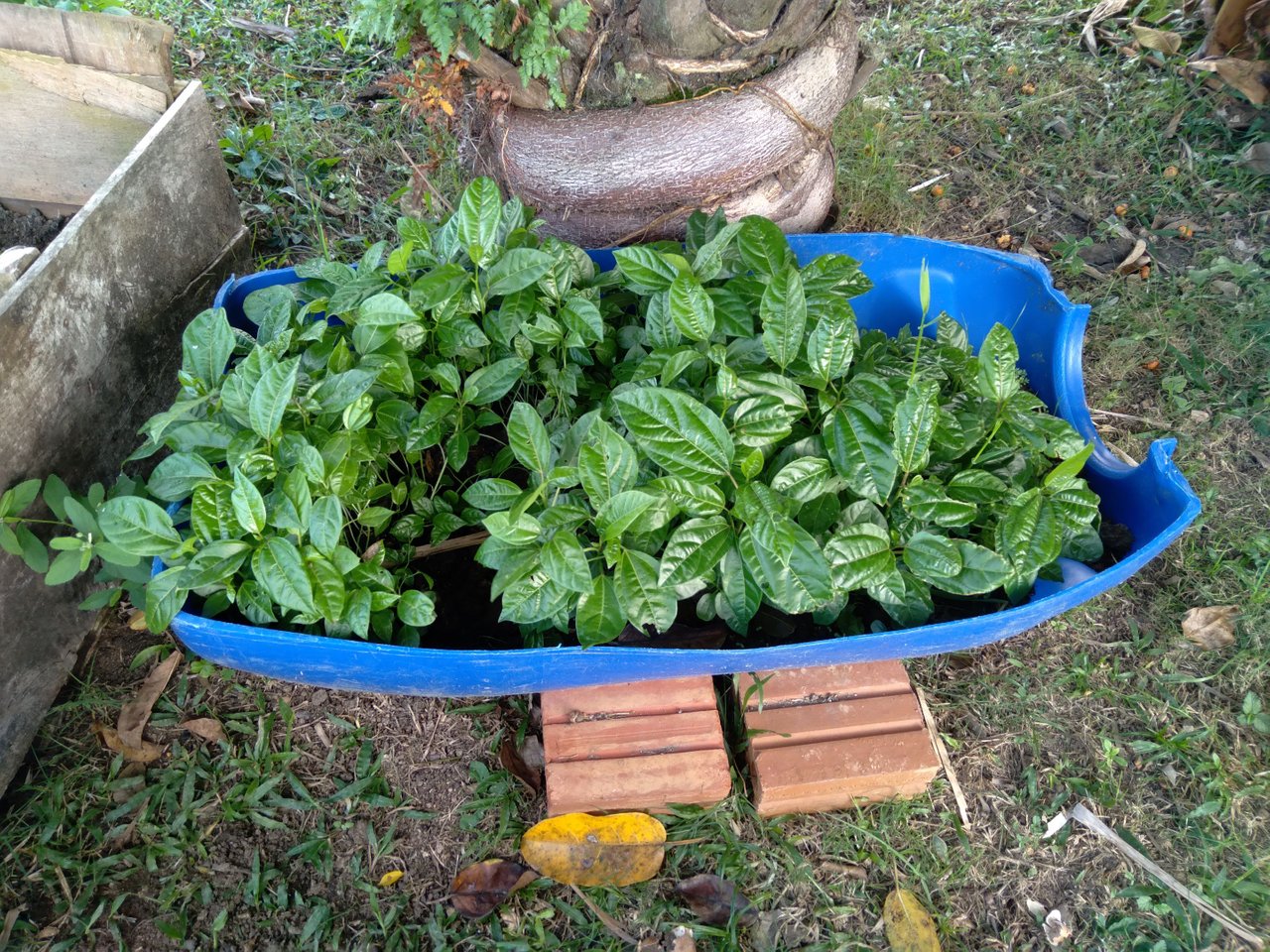 Employing our passion to plant passionfruit. Pa-dum-tss.
"We're going to use the compost", says Dad. I grumble and shake my head. Our earthworms took months to grow. It's hurtful to use the compost right when life begins to flourish. After a wrangle about the purpose of composts, I finally give up — earthworms are not pets and earth is for cultivation.
The saga starts months ago, during the summer, when I like to drink maracujá (passionfruit). In Brazil, passionfruit is known for its relaxation property, helping to ease anxiety and stress. I won't doubt my granny. Other than that, the so-called superfood is an excellent post-training drink. Anyways. Let's not get passionate about the properties of passionfruit and get to the cultivation instead.
Dad collected hundreds of seeds and casually mixed into the compost. Teeny green leaves sprouted after a few weeks. Surprise, surprise. We transferred them to a new box to let nature do nature tricks. Fast forward a couple of months and the maracujá are ready to be cultivated into the soil.
---
Aeroponic pea experiments, bigger sandpit & magic water routine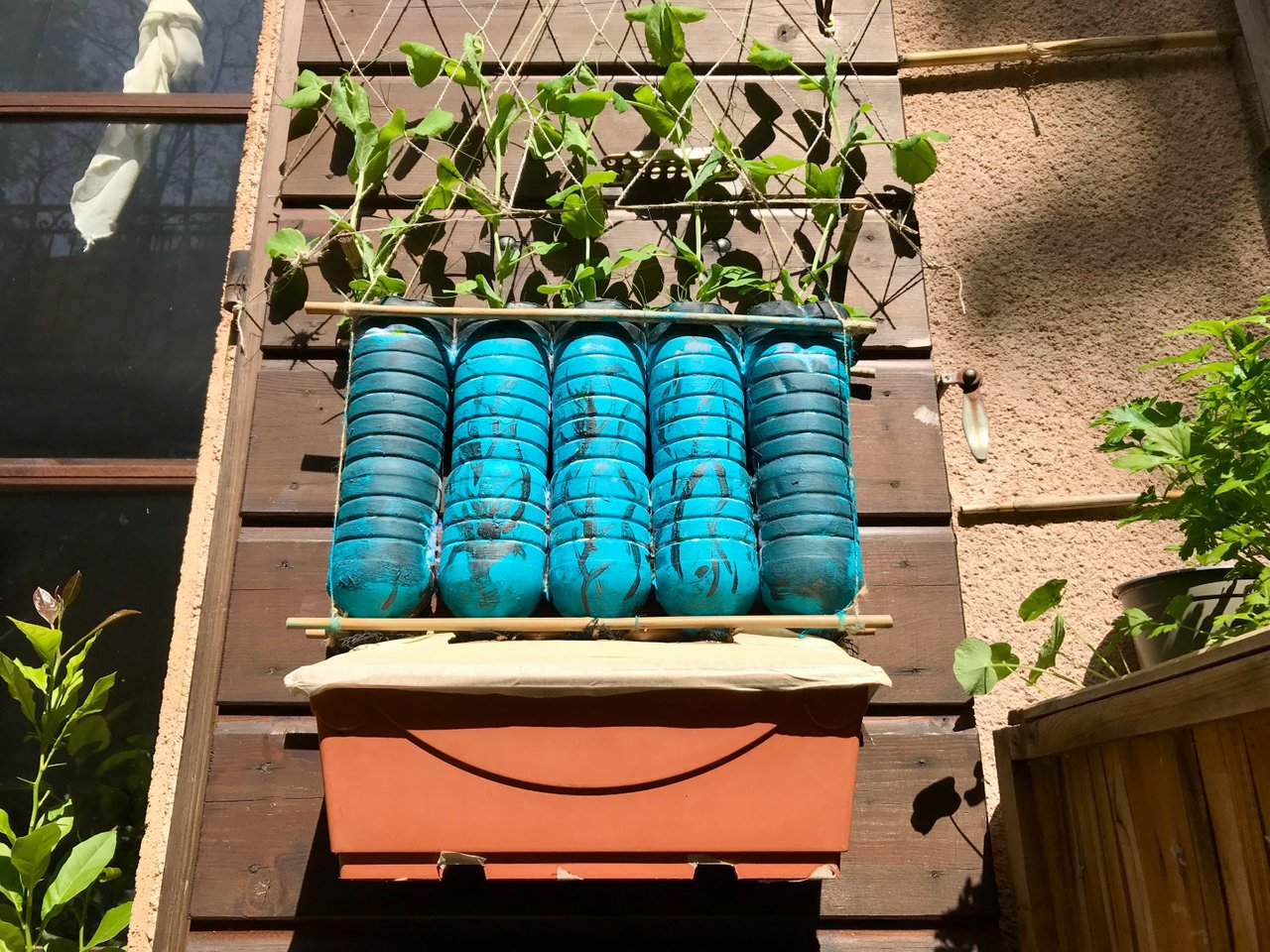 I have realised over these last few years how much I love playing with plants. As such I am currently figuring out how to assist my courtyard wall peas on their quest for optimum life.
Those of you following this blog may remember Luna helping me create this plant holder two months ago.
Since then it has been doing its job perfectly and the mange tout peas are looking extremely healthy.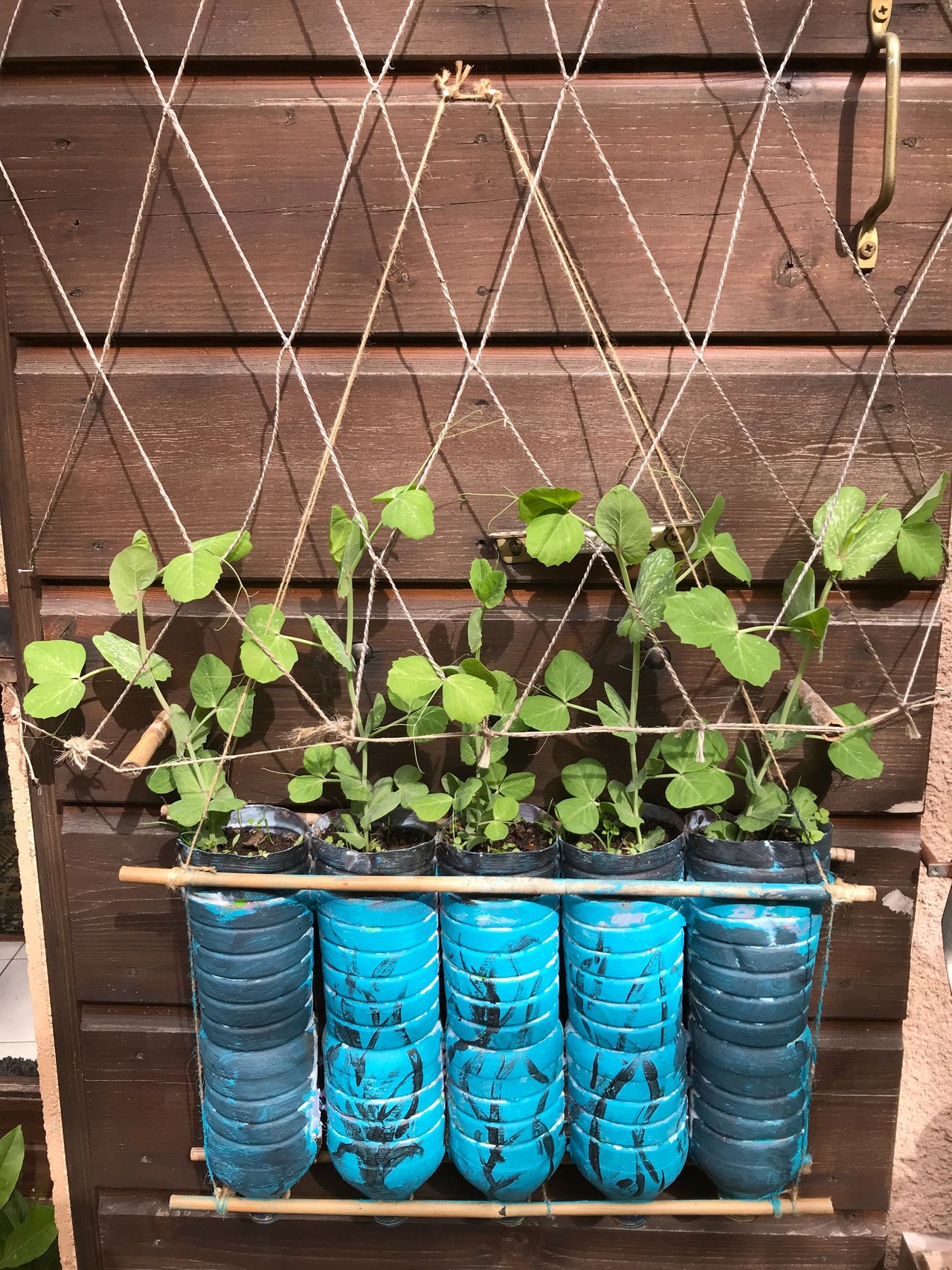 ---

THANK YOU TO OUR TEAM OF COMMENTERS AND CURATORS
This post has the following beneficaries

Supporting People Who Help
Make The World A Better Place
@ecotrain is a global Hive community gathered around the concept of natural giving, living in harmony with nature and making our world a better place. Changing the world starts with changing ourselves and the way we live, love, work and create together as communities .
We deliberately and consciously curate those posts, blogs & vlogs which speak to the issues, challenges and needs of community living and the emerging Hive ecoVillage communities around the world.
Here are some of the topics we support and curate on:
"Sustainability, ecoVillages, Community, Self-sufficiency, Off-grid Living, Homesteading, Permaculture, Alternative Energy, Alternative Lifestyle, Natural Health, Cooking, Eco-Building, Earthships, Recycling, Esoteric, Inner Transformation, Spiritual, Nature"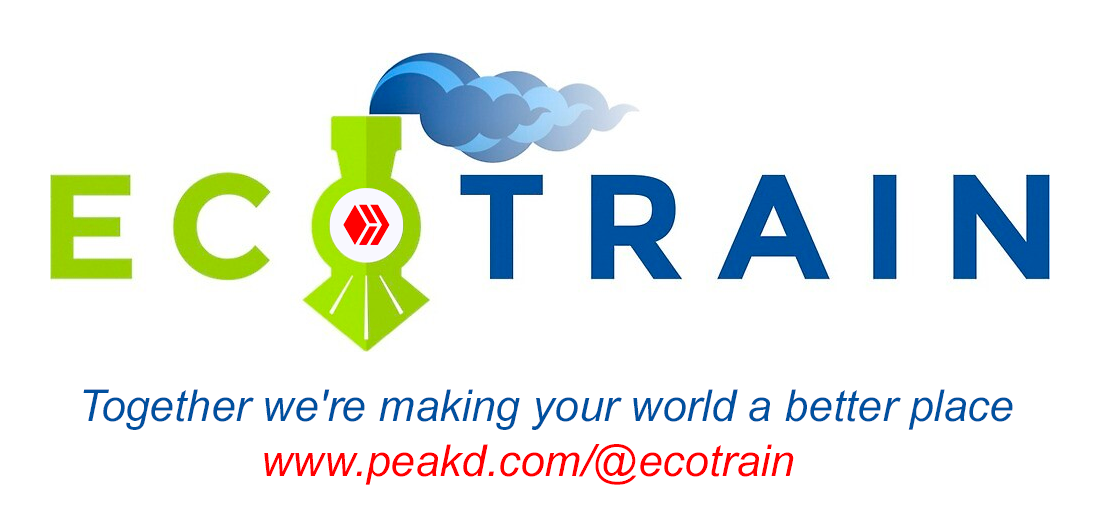 CLICK HERE TO SUBSCRIBE TO THE ECOTRAIN COMMUNITY