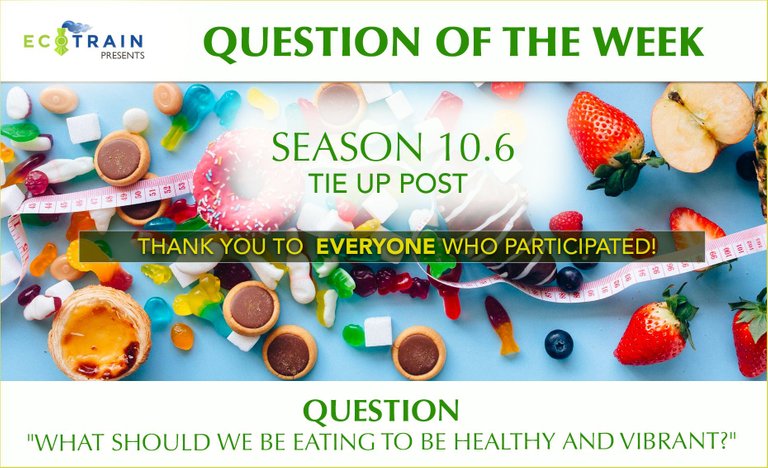 How do you feel today? Are you feeling tired or do you feel full of energy and vitality? Well, most of how we feel can be related to what we eat, and indeed how much we eat. This week we have asked the ecoTrain community what we should be eating be healthy and vibrant and it was amazing to see how many people have responded, in so many ways, with your own personal responses. It was very good to see such a variety of posts, with so many different answers. There is no right or wrong answer to this question, and indeed we all do need to eat different things in order to be healthy. Some of us need some meat, others can not tolerate it, and many of us will thrive on fresh vegetables and some fruits. The keyword here is balance and moderation, because even if we eat very healthy foods, but don't balance them, we may not be healthy and vibrant.
That being said, there are some crucial common points that are true for all of us.. despite us all needing different types of food, there are some foods and types of food that are not really good for any of us. Highly processed, refined and packaged food is always going to have detrimental effects and we should be careful to eat them as part of a balanced diet. There is nothing wrong with enjoying some junk food from time to time, but that is very different to living on a fast food diet, or a very nigh carb and high sugar diet. These foods are addictive, not because they are healthy, but because they alter our brain chemistry and often mimic the effects of very strong drugs such as opioids! Carbs and sugar are a great example of this, which is why many people around the world are totally addicted to them. The spiral effects of this means that the more we eat of them, the more we crave them. We never get satisfied, at least not for long, and are often left feeling very poorly indeed when we consume too much of them. That is, in fact, the definition of addiction.
So this week i have chosen a handful of fantastic posts that you have shared with the ecoTrain community and the #qotw tag. Thank you to everyone who took part, and for posting such great content on this very pertinent topic. You can read a snippet of these posts below and click through on the ones that interest you the most. As always, don't forget to follow and comment on the posts that you enjoy!
Also don't forget to check out the https://staging.dreemport.com website to see who wins the curation. They will be curating tomorrow (Monday) and you can see the winners from Tuesday onwards! If you missed this weeks dreemport submission date from last Friday then you have one more chance for the next QOTW which will be posted tomorrow! Remember you have to submit your posts on Friday to qualify for curation and the chance to win some dreemport tokens!

The first thing to do is understand what your body needs. If you don't know, ask your nutritionist who can help you determine the right foods for you. It's important to eat a variety of fruits and vegetables because they contain different vitamins, minerals, antioxidants, and phytochemicals that may be beneficial in preventing disease. Some nutrients are better absorbed from fresh produce than others. For example, beta-carotene is more easily absorbed from carrots than from cooked ones. And some people have trouble digesting fiber from whole grains, so it's best to start with refined grain products like breads and cereals.
When choosing fruits and vegetables, choose those that are bright in color, especially yellow and orange. They usually contain the most nutrients. The darker the green, the less nutrient dense the fruit or vegetable. A good rule of thumb: the darker the color, the richer the flavor! To remove any dirt, pesticides, and bacteria fruits and vegetables should be washed thoroughly.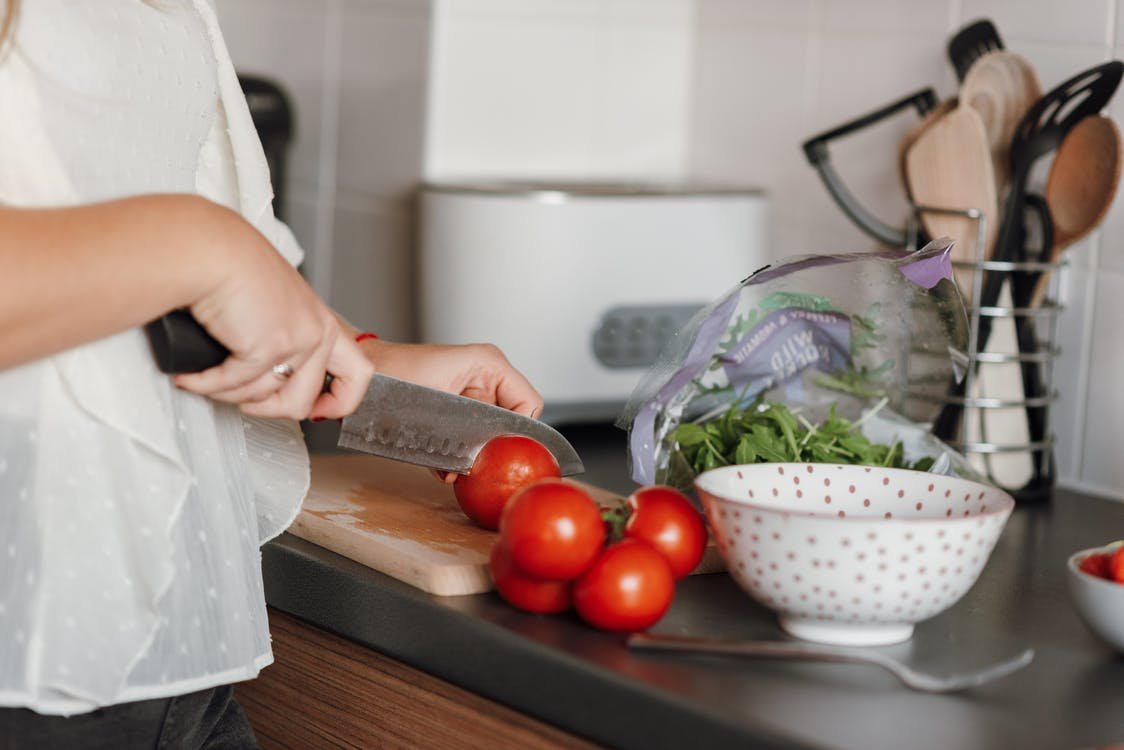 ---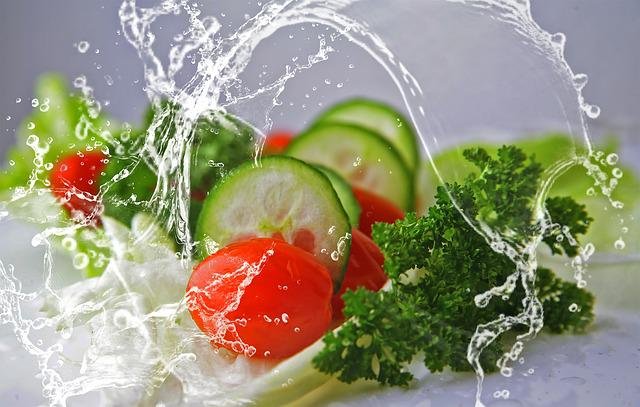 I eat foods from all food groups, however I am convinced that we were created to be vegetarians. I believe that God made us to live on the produce of every tree that grows on the earth. However, due to a change in world circumstances, humans began to include animal meat in their diet.
Nowadays, there are people who do not eat animal meat or any of the products derived from them, such as milk or eggs, for reasons of conscience or because they are against animal abuse, others because they consider that it is harmful to their health, some because of their religious beliefs and it is likely that there are other reasons why people do not eat meat.
I respect and sympathize with the vegan diet and maybe one day it will be my lifestyle, but family customs and culture accustoms us to a certain lifestyle, which includes diet, with which we are familiar and often satisfied.
I consider myself a health-minded person. I have usually tried to eat healthy without going to extremes or being fanatical, especially after having my own family. In my mother's house we always ate very well, in almost every meal there were salads, we consumed a lot of fruit and fruit juices, we didn't eat a lot of sausages or canned food, but cheese and milk were part of the daily diet. As well as beef, chicken and fish.
---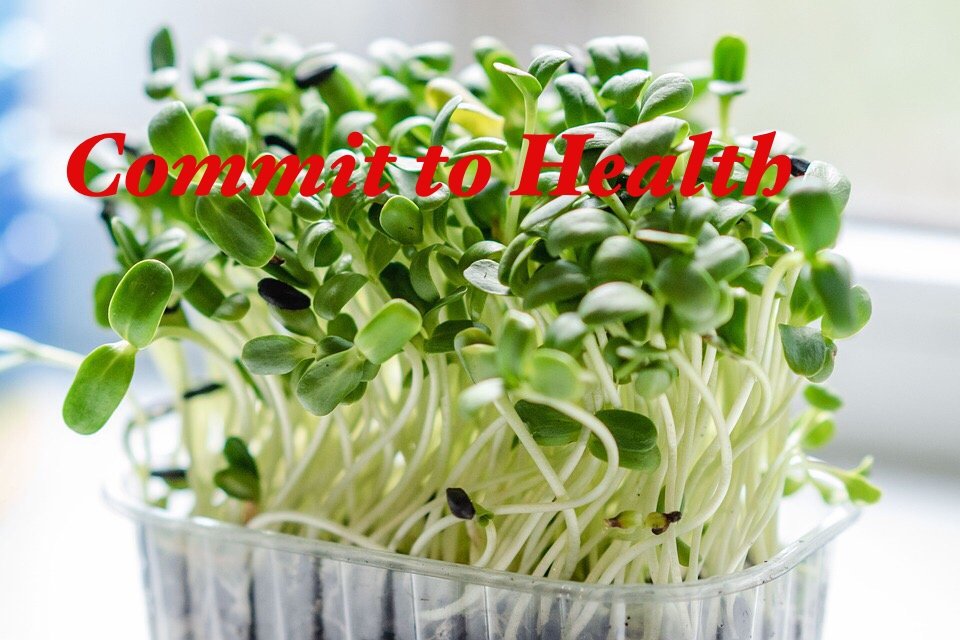 it's so unequivocally true that it's difficult to understand why we feed ourselves junk foods. Haha, I know, some are spiced just right to trick your brain into thinking that if they taste so good, they must be great for your body. Of course not! If you want to murder your health live on takeaways.
But takeaways are not the only bad guys. In this age of instant gratification, processed foods have become the norm, foods stuffed with dodgy chemicals, preservatives and "sprayed" with pesticides to keep them looking good on the shelves.
The enemy is the system that panders to our modern desire for perfection and easy living; fewer people grow their own fruits and vegetables and cook their own food than at any other period in the past. This fact is particularly true in developed first world countries where almost everyone is on the gravy train of fast, furious living that offers minimal time for anything but adding to the financial coffers.
Stop!
_Commit to cooking your own food and growing as much of your own as possible.
_Commit to sourcing suppliers of organic products that are grown without pesticides and growth hormones.
_Commit to eating fewer processed animal products and eating a plant-based diet.
_Commit to replacing at least one cup of coffee or tea per day with grated root-based, filtered tea, such as ginger or turmeric
_Commit to drinking water rather than soft drinks
_Commit to eating fruit for desert
_Commit to eating vegetables when snacking
_Commit to a lifestyle change that will improve longevity and health
---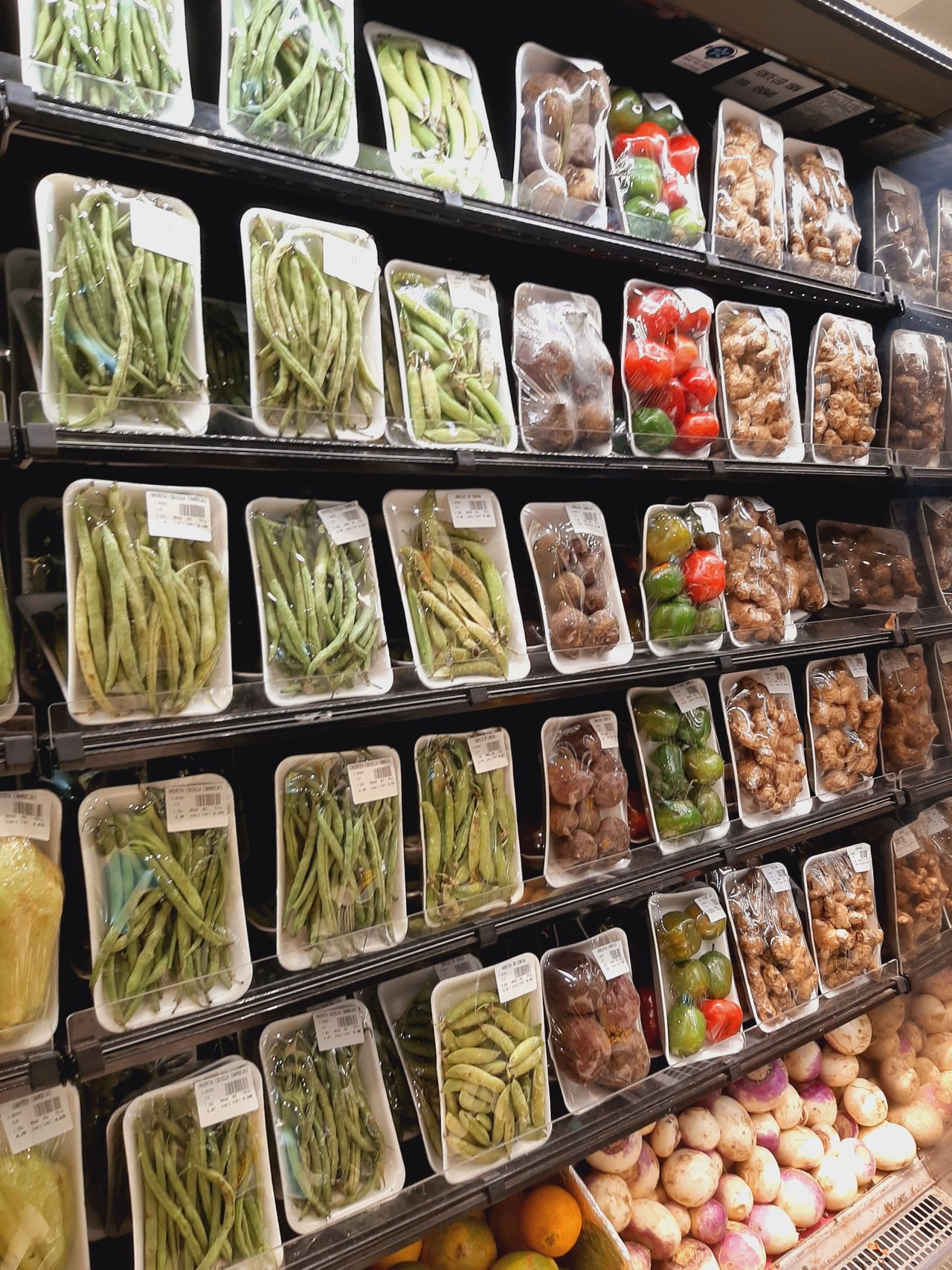 Happy day to all fellow members of the Eco Train Community 🍒 and other HIVE colleagues. Today I very pleasantly wish to join this week's question. What should we eat to be healthy and with vitality?"🍎🥔🥑💪 The truth is that it seems a very simple and easy question to answer, but when I sit in front of the computer I realize that there are so many foods that exist and the factors that influence to achieve a healthy diet, that I feel that it is complicated to answer it easily.
So this time I will focus on my diet and the way I have found to give me energy and vitality while maintaining good health. I think by now, with so much information on social networks and other media, the vast majority of people are aware of the foods that are good and not so good for our body, so I do not intend to bore you by explaining the benefits we can get by eating properly.
---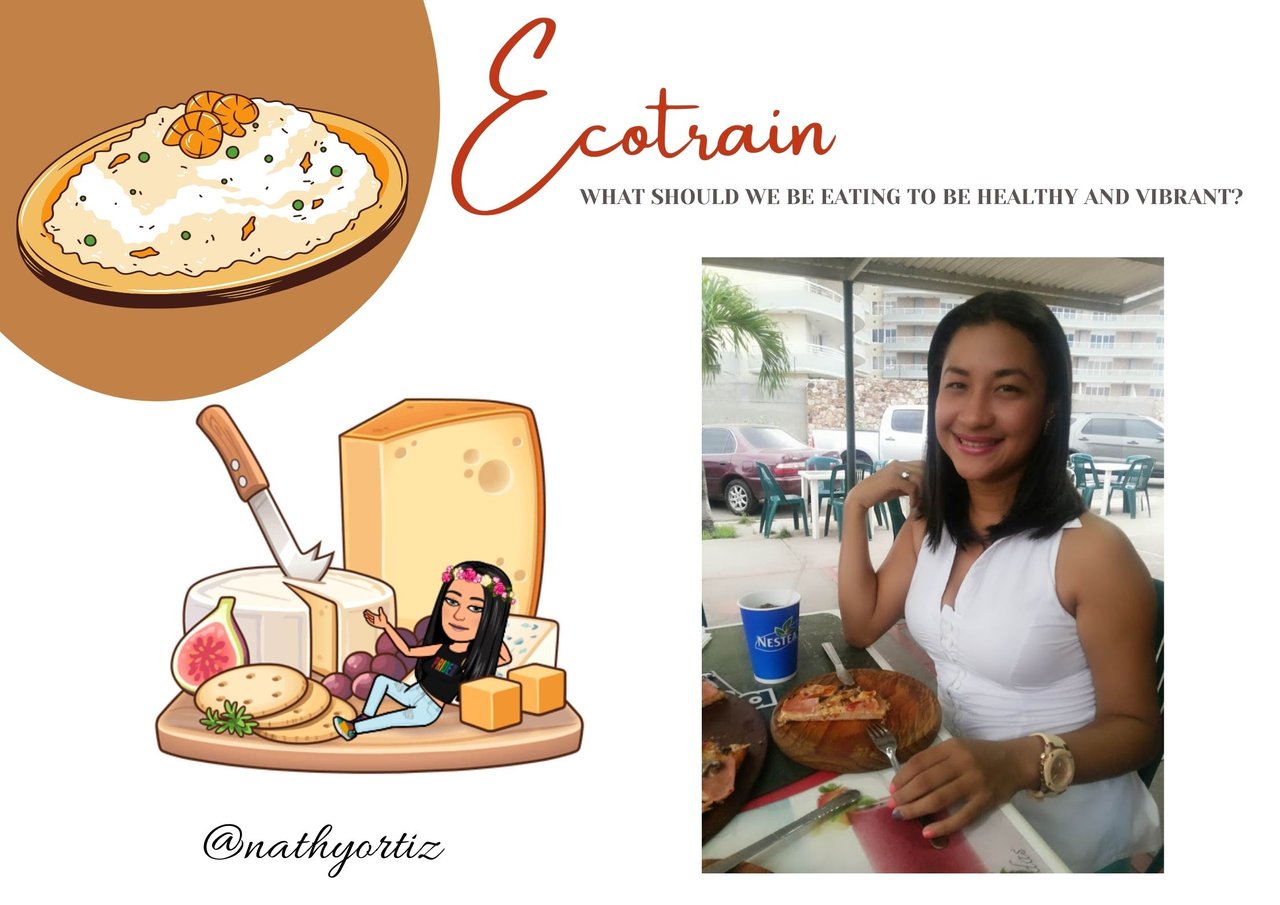 Food is important for the human being because it gives us energy and vitality that our body needs to continue the day to day, that is why many of us choose to enter our menu some foods that we want to be convenient for the vital development of our body and our health. In the world there are a number of foods that are perfect for human consumption but each one has its advances and properties which will be incorporated into the system of the people who consume them, which is why each person is critical and judge of their own health, we will never really understand or reach the end of this whole situation as some consider some food healthy for our body and others not so much because it has high percentages of chemicals.
ersonally I consider that there are many food groups which are suitable and favorable for our body, among which we can mention: proteins, carbohydrates, fruits, vegetables and grains which constitute a high percentage of positive things for our body which is necessary because it is our home that we must feed to keep balanced, that is why it becomes necessary to create a meal plan according to our needs and what is set is healthier for our body.
---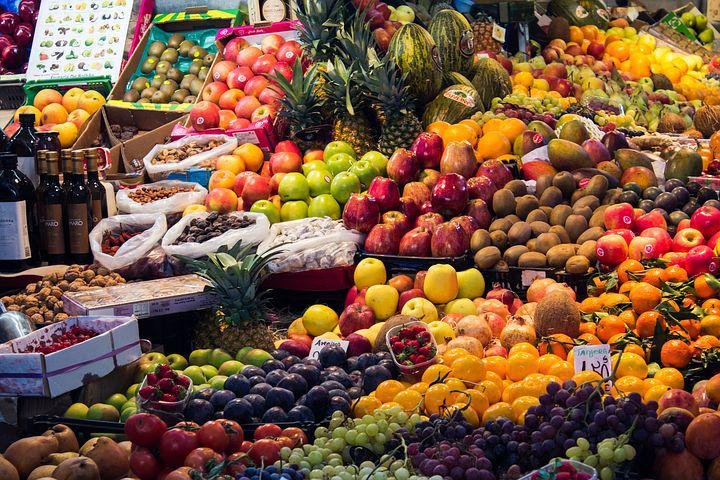 Eating is an essential part for our body to get the fuel it needs to operate. If we fuel it correctly, that is, in a way it fits our individual nutritional needs, then we'll most definitely will have better health. However, those needs vary from person to person, depending on our overall life habits like sedentary behaviours, possible chronic diseases, amount of sleep and even depends on what part of the globe we live in.
People who live in countries with less sun, therefore less probability to get vitamin D, will have different nutritional needs than me, since I live in a sunny place. Here in Portugal, the Mediterranean diet is the most known and classified as balanced.
This type of diet incentivizes the consumption of vegetables and fruits from season and if possible buying them from local farmers and producers. As you can see in the image, water intake is at the base of the pyramid. According to the Fundación Dieta Mediterránea,
A DAILY INTAKE OF 1.5 TO 2 LITRES OF WATER SHOULD BE GUARANTIED. A GOOD HYDRATION IS ESSENTIAL TO MAINTAIN THE CORPORAL WATER EQUILIBRIUM, ALTHOUGH NEEDS MAY VARY AMONG PEOPLE BECAUSE OF AGE, PHYSICAL ACTIVITY, PERSONAL CIRCUMSTANCES AND WEATHER CONDITIONS.
---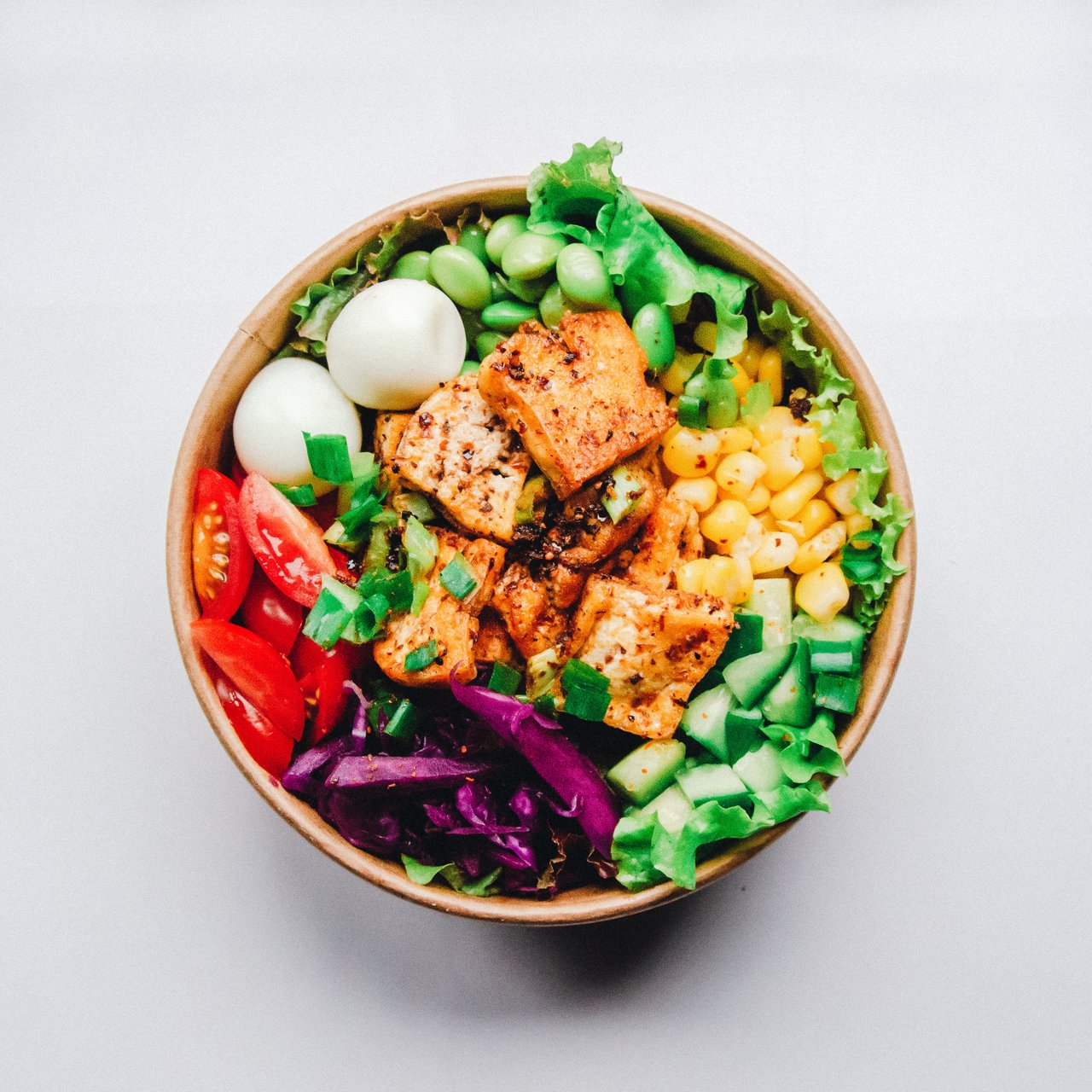 When we were young, our parents made sure we were given healthy meals and many times in the morning, we take Pap and Beans cake or Bean pudding as breakfast. We eat rice or beans in the afternoon and most times go for a solid meal at night. This has been our routine every day but many times are different.
The food we eat as breakfast today might be different from the breakfast for tomorrow. Another thing Mom would mandate for us is taking herbs before eating because we consume a lot of sugar and the bitter herb is what prevents us from getting sick. There is no day without taking herb even though we tried ignoring it, but mom was smart to make sure we don't miss it. She will say "If you don't drink this herb, you will not eat" and we love food so much, who wouldn't comply with the condition when there is a delicious meal staring at you and the only way to eat it is to drink the bitter herb.
While growing up too, we were taught the six classes of food by our teachers which are Carbohydrates, Proteins, Vitamins, Mineral Salt, Fats and Oil, and Water. We were taught the right proportion of food to take and how much of the combination to make a balanced diet.
---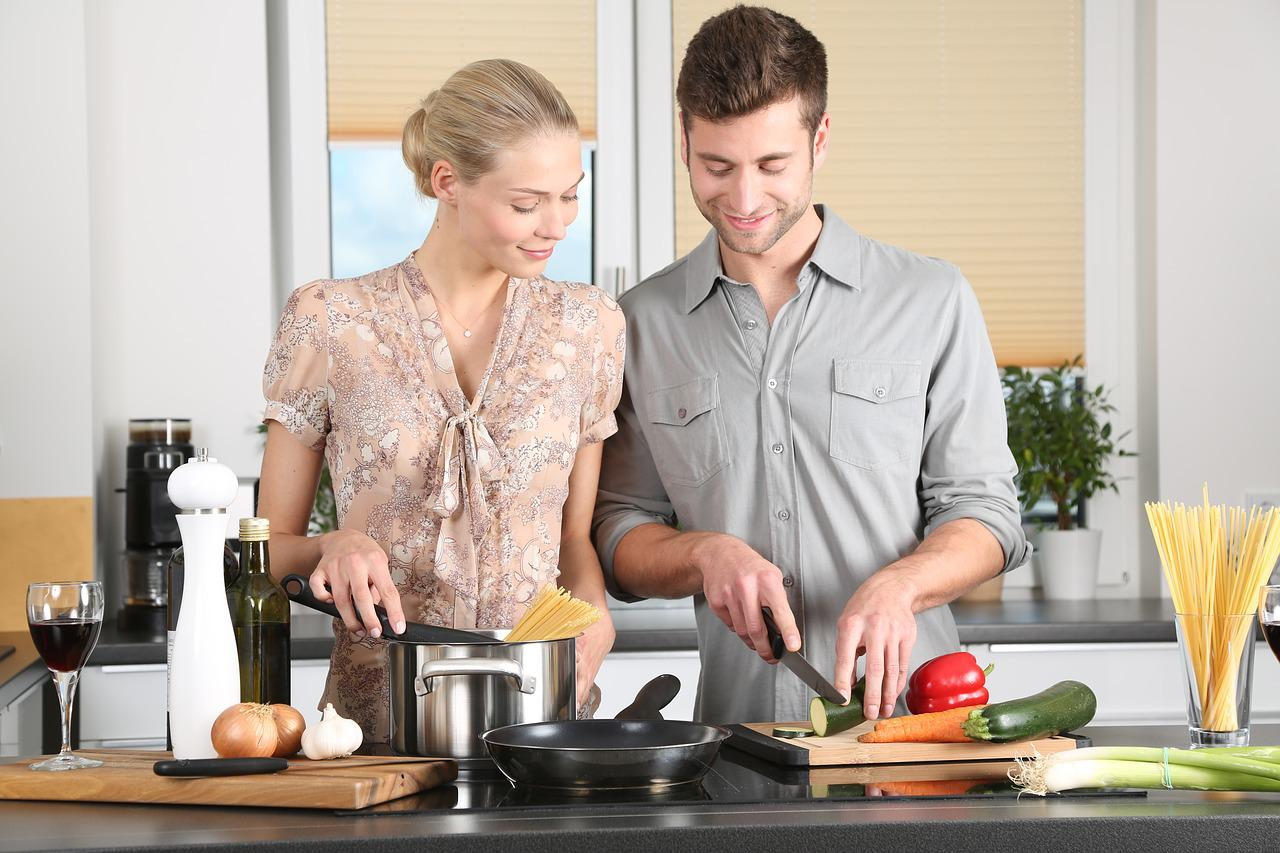 High time for my friends to join and engage in an ecotrain community. Even if you don't want to write about the contest, there is resourceful information that will help in all ramifications of life. I participated in most of the contests and I also read articles from different authors here. The Ecotrain contest is like providing solutions to what some people are going through in life. Four months ago, when I saw an ecotrain question of the week saying, "what does spirituality mean to you?"
This really questioned the level of spirituality with GOD and gave me insight of how I can improve. I also realized that the world spirituality is not connected to Christians, Muslim and traditional worshippers.
The word has different meanings for individuals based on different articles read in the ecotrain community. If you look at my post, I was just narrating spirituality in Christian perspective. You can check what I have written about spirituality here
Reading other people's articles broadened my ideas and gave me more knowledge about spirituality.
It is really true that, "no man's is an island of knowledge".
I thought miracles only happen in a setting but after reading so many articles, I realized that we all experienced miracles every day in our life. if you Check my post about have you ever witnessed a miracle you will notice I was talking based on my level of understanding. After reading many articles about the question of the week: I realized sleeping and waking up is a miracle.
---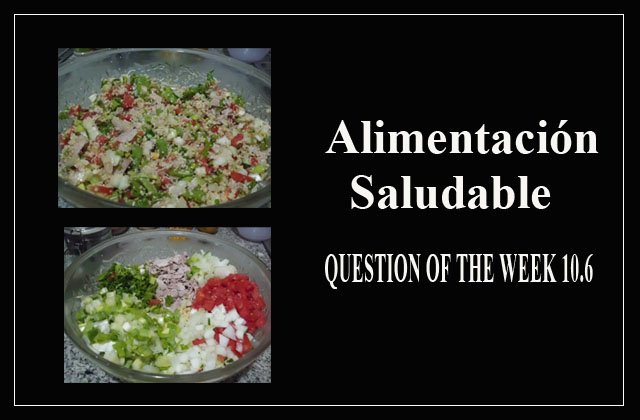 I have had the opportunity to see how food habits have evolved since the middle of the twentieth century when I was born.
During my childhood and a good part of my adolescence I only knew natural products, vegetables, fruits, meats, chicken, fish, butter. We did not consume processed products such as hams, sausages, or any industrially produced sausages. However, my mother had some unhealthy habits, such as abusing fried foods and sugar to sweeten fruit juices and coffee, we also consumed a lot of homemade sweets.
Although it may seem strange to you, I can't remember that we consumed a single product that came in a plastic bag or container. Meat, chicken and fish were delivered in thick pieces of paper. Vegetables and fruits were put in fique bags, woven from a natural fiber, which each person carried for shopping. Bread was delivered in paper bags. The contamination capacity of those containers was minimal.
Later, at the end of my adolescence, when I started my university studies at the beginning of the seventies, I got to know hot dogs and hamburgers; they were somewhat exotic products that I consumed in the street, because in my mother's house hot dogs were unknown.
---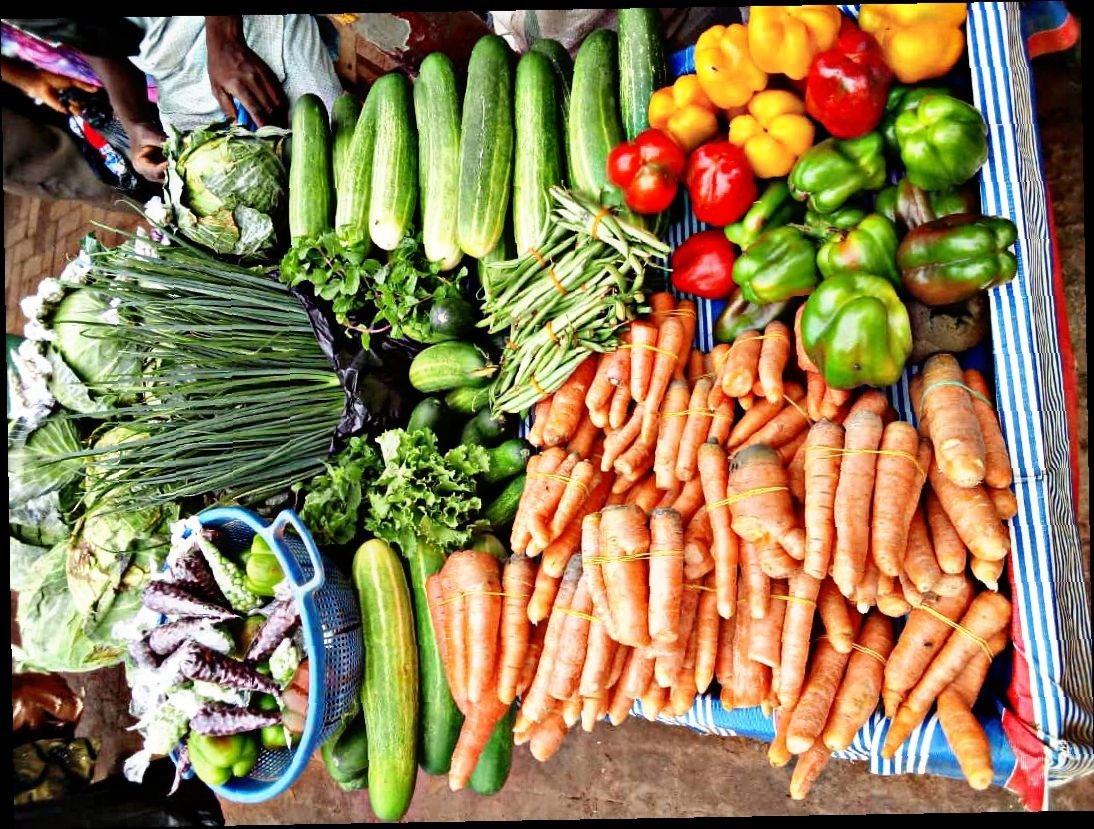 Food is one of the basic need of every human, it remains the most important because we need it to stay alive; from it we derive energy to go with doing a lot of things that includes surviving. I love food a lot and I can say it has over 65% impact on our health, the things we take into the body have so much effect on our health physically and mentally.
I grew up in a family that places so much importance on the things we put in our belly, and our style of living can be passed down to the coming generation. During childhood days, we lived in an undeveloped area where fruits and vegetables were accessible to everyone, all you had to do then was clear an empty land and sprinkle your seeds. The owners of the lands were happy giving their lands out because it would save them the stress of coming to clear the bushes from time to time, there was natural food in surplus in the community and you can get them at a very cheap price.
We usually take vegetables directly from our backyards which doesn't happen anymore, people reared their meat and fish. We use to have snails picked during the rainy season, we cared for our chicken egg so that it can hatch and we do have more chicken for consumption when they grow but these things can be hardly seen today. My mother ensures she cooked every meal. She doesn't trust food vendors and that habit has been passed on to my generation, I can't even remember the last time I bought cooked food, a lot of families were like that as well then but suddenly everything changed all in the name of development in the society.
---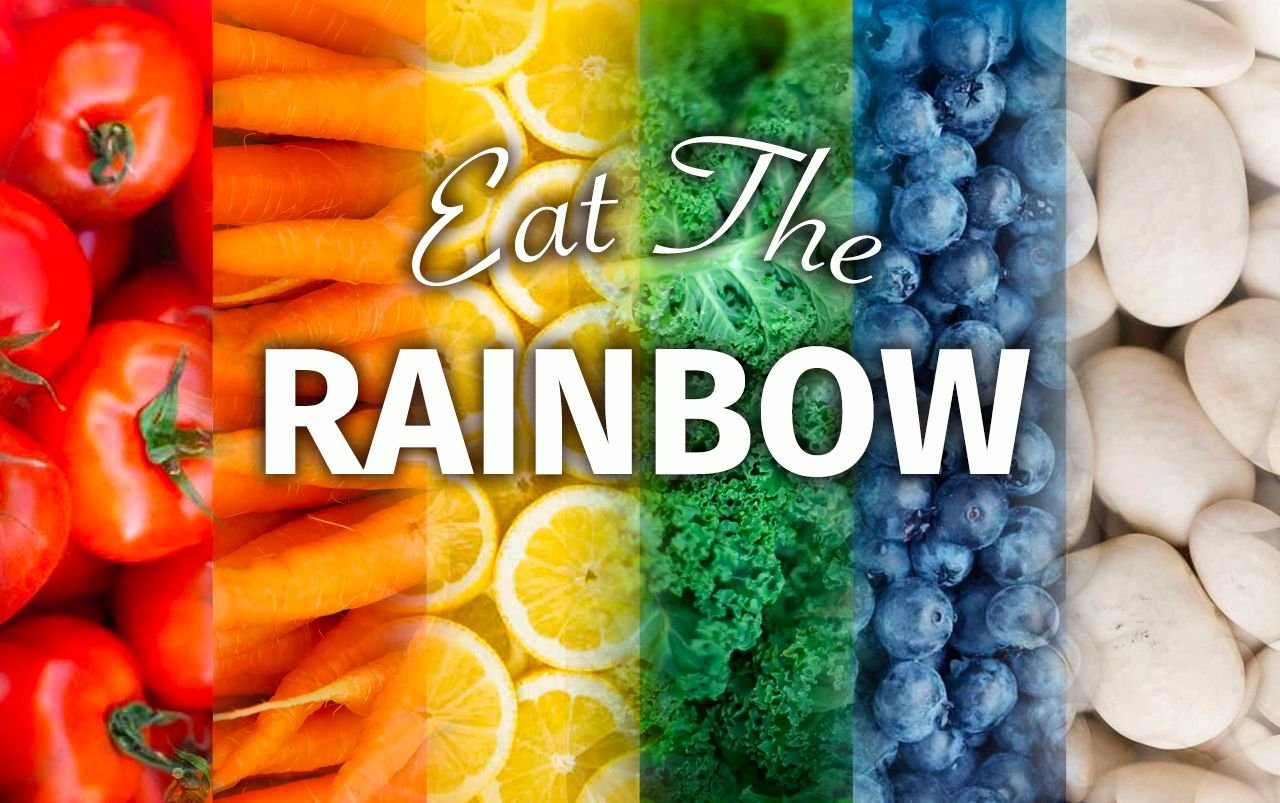 I have just returned from almost two months travelling around Phuket in Thailand as well as North India. Suffice is to say that over this time, whilst i have eaten many healthy lunches and dinners, i have put on a lot of weight and my body is not feeling healthy. It's time for me to change this and i have placed myself on a radical healthy eating regime for the indefinite future.
My aim is not only to lose weight, but to also eat much better than I have been so that i can once again benefit from the many positives that come with a healthy diet. Being healthy and vibrant is an awesome thing, and quite what it feels like when you do eat well is not something that you can explain, it has to be experienced to be understood.
Most people are just used to feeling how they do, and do not realise how much better their mood, energy levels, health can become when they eat the right foods! I would like to share what I think this means, and what we should eat to be healthy and vibrant. I think here is a good place to mention that we all need different things, and so whilst there is no set menu for everyone, there are some simple guidelines that we can all follow. I would like to explain this in an unusual way of deciding what to eat, and what is good for us! The keyword here is COLOUR! One really simple way to help us choose healthy foods is to choose things that are colourful! Eating a colourful diet is a really simple way to let you choose foods that are healthy. Its not commonly known, but certain colours are really a great guide when choosing what to eat.
GREEN One of the best colours to eat is green which contain many important nutrients such as glucosinolates, lutein and zeaxanthin. This includes some great healthy foods such as lettuce, broccoli, cucumber, parsley, brussel sprouts and many more besides. If you want one simple rule to help eat better then increase the amount of green food you eat. Generally it is best to eat green foods raw, or lightly steamed.
---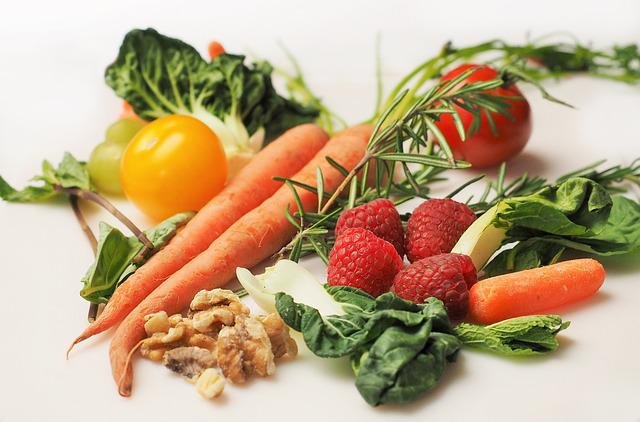 HEALTH IS WEALTH!!!
This saying is quite popular everywhere...
It is only when you have a good and sound health you will be able to spend all the wealth you have acquired... without good health, the wealth won't be put to good use and that is why we must make sure our HEALTH comes first....
Life can be very hard at times when we are unhealthy, we have people who are not really enlightened on balanced diet, they take what they see irrespective of how it may affect their health...
The kind of food we eat sometimes are not what we are supposed to consume, we have foods that are supposed to be consumed at a particular Time and it is not every time it has to be food, it can be fruits or vegetables...
Especially the kind of people who have health challenges, they need to know what to consume at all times because of their health...
Over the years, I have come to realize that we have two categories of people, we have some people that irrespective of the food they consume, their body is always okay with it while the second set of people, even the smallest intake of those foods can cause harm to their digestive systems...and put them on a long term treatment because their body system was not built to consume that kind of food...
---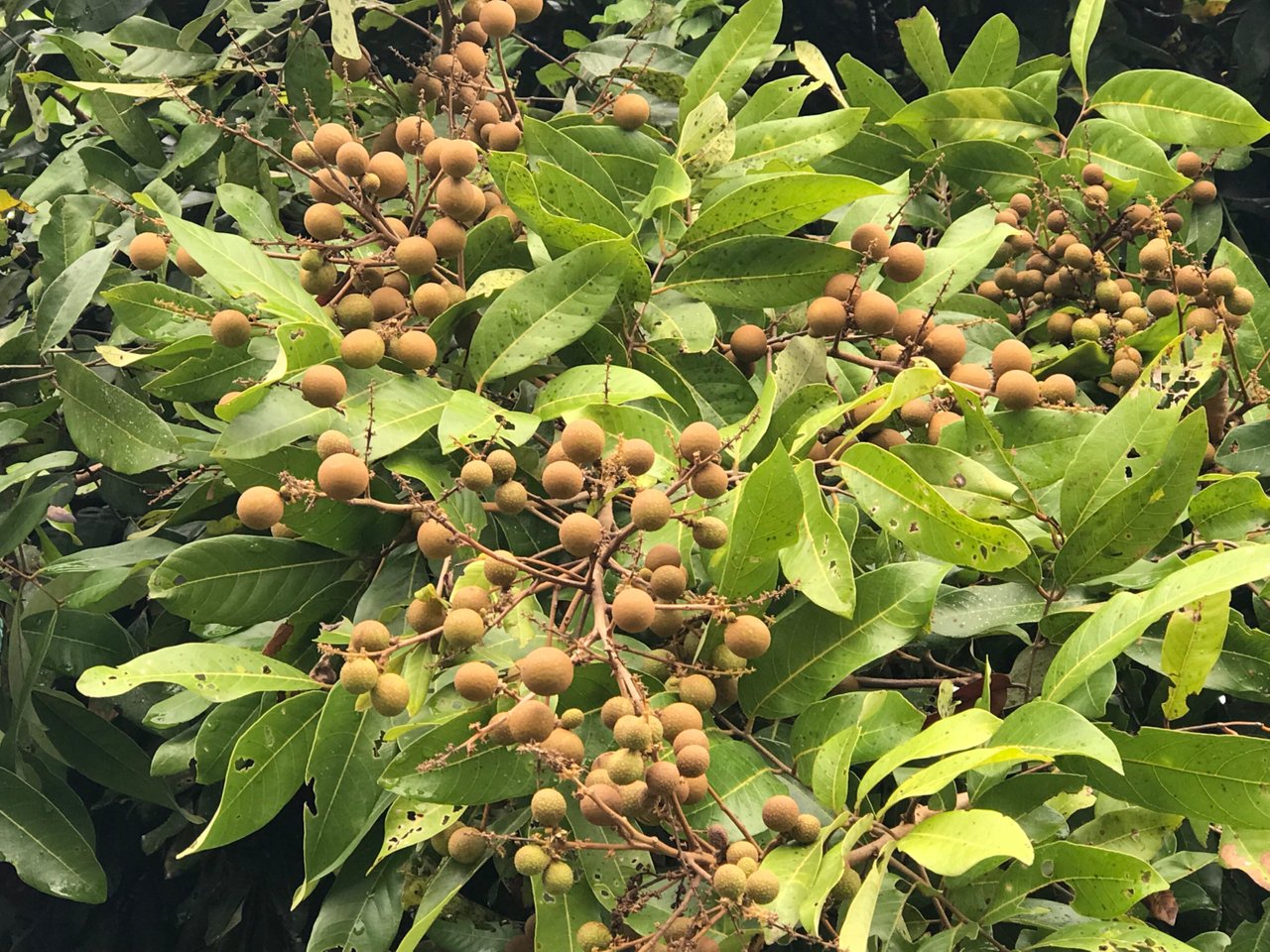 Eat to live or live to eat?
Humans need nutrients found in food so that the cells of the human body can survive and carry out their activities in life, this means the human philosophy of "eat to live" without food there is no life. then what about the philosophy of "live to eat"? Humans are living beings, which means humans carry out their existence as living things that have one of the characteristics of "requiring food and nutrition", this means that life itself requires food to maintain its existence as living beings, "lives to eat".
Meaning that eating is one way so that humans can maintain their existence as living things that need food. Food is everything that is nutritious and useful for the human body in order to maintain living cells in the body, this means that not all objects can be eaten by humans. So what kinds of foods should we eat to keep us healthy and vibrant?
Answers to questions what should we be eating to be healthy and vibrant?
1.Blessed food
This means that food is obtained in a lawful way and in accordance with the religious teachings adopted by the human being. I believe that every religious teaching teaches its people to eat something halal, halal based on the aspect of how to get the food and halal based on the aspect of whether or not a food is consumed, because of that in every holy book it will be written how to get halal food and any kind of food. which is not permissible for the people to eat.
---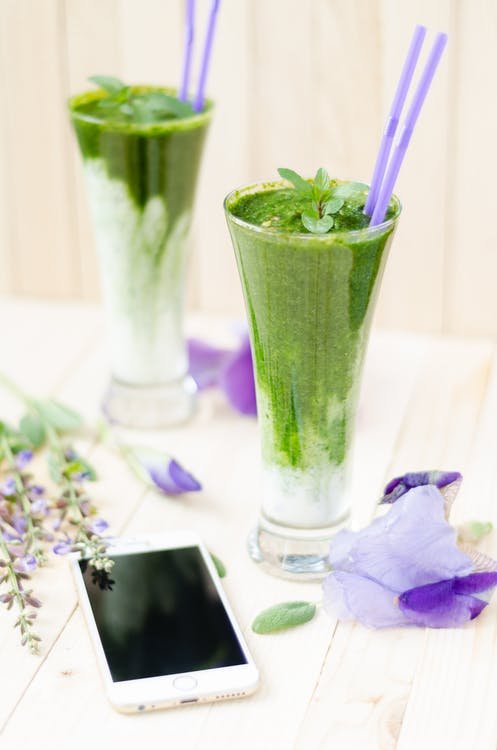 I have always been a bit of an athlete, so I was used to eating well, but it wasn't until my late 20s that I really began to understand the importance of what you put in your body. Now, I know that food is fuel for our bodies and can make all the difference when it comes to how we feel on a daily basis.
Eating a variety of foods from each of the five main food groups will help keep us at peak performance—and prevent any major health issues down the road. It's also important to drink plenty of water throughout the day, get enough sleep, exercise regularly, and find ways to reduce stress in our lives.
Breakfast: Eggs, whole-grain toast with avocado or peanut butter, and coffee.
Lunch: Grilled salmon with lemon juice and zest, sautéed spinach, quinoa, and roasted asparagus.
Dinner: Soba noodles (gluten free), stir-fried veggies, brown rice, and miso soup.
Snacks: Greek yogurt, berries, nuts, popcorn.
My morning routine.
I start every day with a green smoothie made with kale, spinach, blueberries, mango, coconut milk, and chia seeds. This helps me get my greens in and gives me energy for the day ahead. After breakfast, I'll do a quick workout using my own workouts app. I usually do about 10 minutes of cardio and then some light weights. Then I'll go for a run along the river or through the park.
---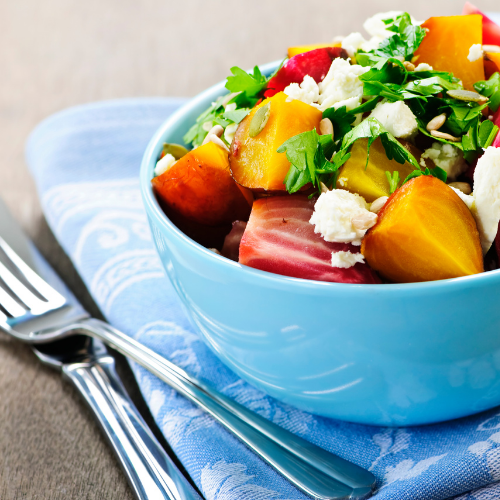 Once again, I am writing for EcoTrain this week, and it seems like the perfect question for the perfect time. The reason why I love the topic this week- is that it puts the focus in the right place: on the INSIDE.
We live in a very visually-stimulated, appearance-fixated society that focuses on the outside. Imagine the ludicrous notion of walking into a picture perfect mansion, only to find tattered curtains, stained rugs, broken furniture and ancient appliances. Homeowners spending all their money on the shell of the home, while letting the insides rot is an obvious travesty. Yet, how many of us are doing the exact same thing with our physical "shells".
Though the topic of @ecotrain's QOTW 10.6 is focused on the healthy things we should be eating, I'm going to start there, and then extend this to all the senses!
I remember this book that came out about how the wealthy people in this world get thin and stay thin. I thought for sure it was going to be some latest fad, or some diet trick, or possibly even that they had the money to do cosmetic surgeries or personal trainers and gyms! Do you know what the magical answer was? They only ever ate the best food!
---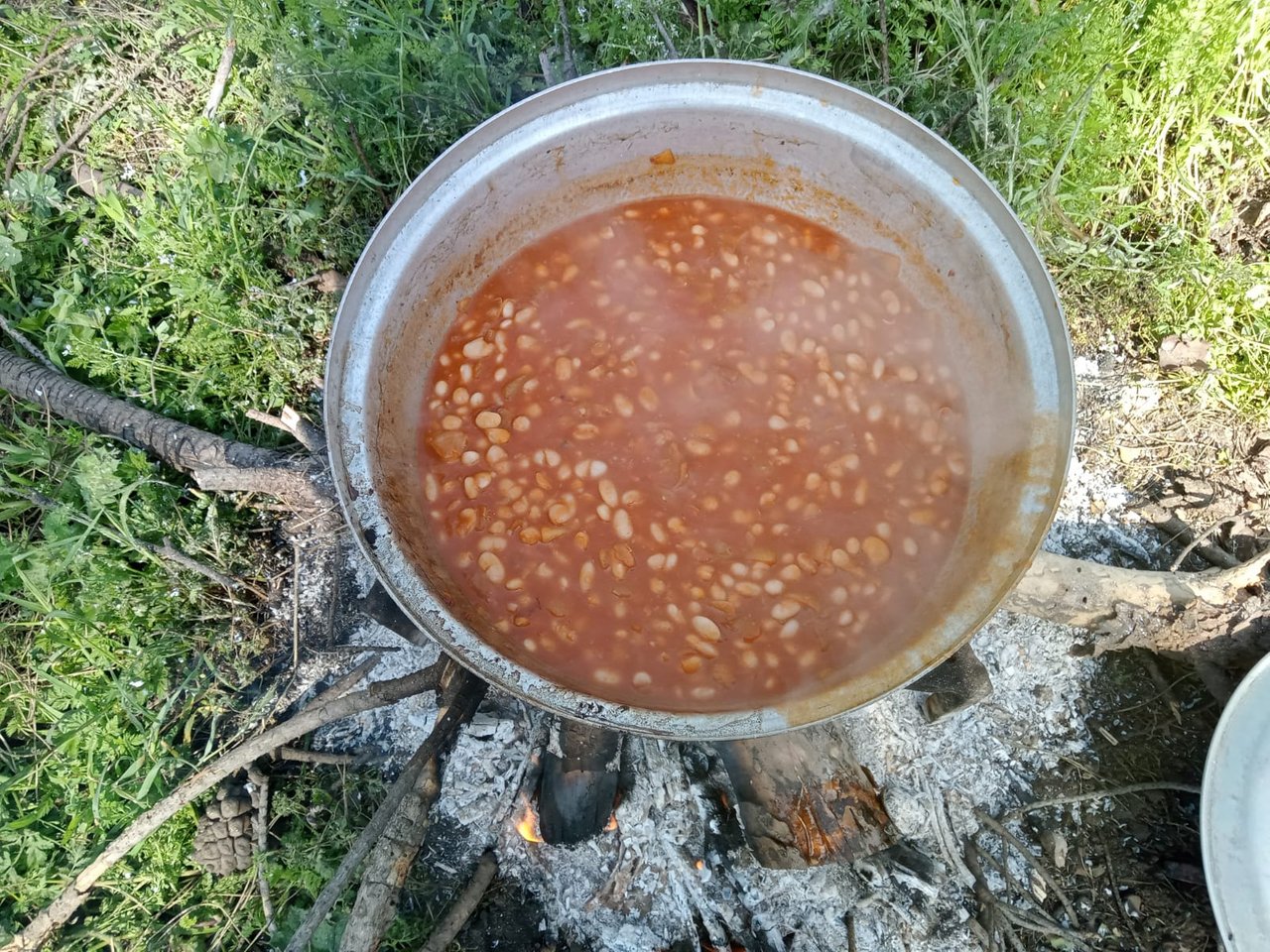 I'd like to start with an idiom that I've been very familiar with hearing since I was a kid. "Eat if you find food, run away if you find a beating!" This phrase pretty clearly describes my food policy. So to speak, I eat whatever I find and I am not picky about food. There are many dishes belonging to Turkish cuisine, each region and province has a taste that changes according to. I can safely say that I have tasted all of them. When I was watching the Korean drama "Itaewon Class", I developed an interest in Asian cuisine because of the eating scenes of the old man who is the CEO of a food company and plays the villain. In addition to vegetable and meat dishes, pastries, various pastries and of course snacks are indispensable for me. I do not have weight and health problems for now. I have diabetes, heart and blood pressure patients in my family. I also know the fact that these chronic diseases can be hereditary.
I don't eat pork as per my faith. Apart from that, I eat every well-cooked meal without any discrimination and I like to try new tastes. I remember hunting more than ten birds in one day in the village just so I could eat stuffed birds. It was a complete massacre, but the other types of meat we eat are not plucked from the trees in the backyard! I am halfway through my life journey in a region where the average life expectancy is 70 years and I have not experienced any serious health problems related to my diet. I do not do sports regularly, but I work in a job that requires physical strength.
---
This week we have a controversial question. Each head is a world and, in addition, each person has different nutritional requirements. So we have that celiacs have a special condition, they have to eat gluten-free foods, those who have problems with fats require the intake of other types of foods; as well as diabetics. In short, it is difficult to establish a pattern.
In my case I think that every organic disorder has an emotional and mental counterpart. This is the most difficult diet to do: to stop thinking negative thoughts. By replacing negative thoughts with pleasant thoughts our emotions change. And our body will thank us for it. Already Dr. Candace Pert in her book Molecules of Emotion tells us that our thoughts activate emotions, which affect our body by producing chemical compounds such as peptides. These studies were essential to develop psychoneuroimmunology.
Now, with food we introduce energy to our body, each food is important and has a different energy. I will begin with what we should avoid, or if they cannot be avoided, eat them sporadically:
a) Sausages. Unless you prepare them yourself, in an artisanal way, as they did in the old days, these products contain many chemical preservatives.
b) Canned meats. I think we can do without them.
c) Soft drinks. I don't know what their component is but I can tell you my experience: I used them to scrub sinks and they cleaned better than the products I usually used to clean them. What do you think?

A SPECIAL THANK YOU TO OUR TEAM OF CURATORS AND COMMENTORS!
This post has the following beneficiaries
CHECK OUT OUR PREVIOUS QUESTIONS OF THE WEEK
SEASON 10
SHARE A STORY ABOUT ONE OF YOUR FAVOURITE NATURE EXPERIENCES
https://peakd.com/hive-123046/@ecotrain/question-of-the-week-tie-up-post-share-a-story-about-one-of-your-favourite-nature-experiences-thank-you
IS THE WORLD OVERPOPULATED AND WHAT CAN WE DO TO SOLVE THE ISSUE?
https://peakd.com/hive-123046/@ecotrain/ecotrain-qotw-tie-up-post-is-the-world-overpopulated-and-what-can-we-do-to-solve-the-issue
WHAT HABITS OR ADDICTIONS, BOTH GOOD AND BAD, HAVE YOU DEVELOPED?
https://peakd.com/hive-123046/@ecotrain/ecotrain-qotw-tie-up-post-what-habits-or-addictions-both-good-and-bad-have-you-developed-and-which-you-would-like-to-get-rid-of
WHAT ASPECTS OF SUSTAINABILITY AND HOLISTIC LIVING ARE IMPORTANT TO YOU?
https://peakd.com/hive-123046/@ecotrain/ecotrain-qotw-tie-up-post-what-things-could-we-do-differently-to-reduce-climate-change

WHAT THINGS COULD WE DO DIFFERENTLY TO REDUCE CLIMATE CHANGE?
https://peakd.com/hive-123046/@ecotrain/question-of-the-week-tie-up-post-what-aspects-of-sustainability-and-holistic-living-are-important-to-you



SEASON 9
IF YOU COULD ASK GOD ONE QUESTION AND GOD WOULD GIVE YOU AN IMMEDIATE ANSWER WHAT WOULD THE QUESTION BE AND WHAT ANSWER WOULD YOU WANT TO HEAR?
https://peakd.com/hive-123046/@ecotrain/ecotrain-qotw-tie-up-post-season-98-if-you-could-ask-god-one-question
WHAT DOES SUCCESS LOOK LIKE FROM A SPIRITUAL PERSPECTIVE?
https://peakd.com/hive-123046/@ecotrain/ecotrain-qotw-tie-up-post-what-does-success-look-like-from-a-spiritual-perspective
WHY IS IT SO HARD TO MEDITATE?
https://peakd.com/hive-123046/@ecotrain/ecotrain-qotw-tie-up-post--why-is-it-so-hard-to-meditate
DO YOU BELIEVE IN DESTINY OR KARMA? CAN BOTH BE TRUE?
https://peakd.com/hive-123046/@ecotrain/ecotrain-qotw-tie-up-post-95-do-you-believe-in-destiny-and-karma-can-both-be-true
CAN SPIRITUALITY AND TECHNOLOGY LIVE TOGETHER?
https://peakd.com/hive-123046/@ecotrain/ecotrain-qotw-tie-up-post-can-spirituality-and-technology-live-together
HAVE YOU EVER WITNESSED A MIRACLE?
https://peakd.com/hive-123046/@ecotrain/ecotrain-qotw-tie-up-post-have-you-ever-witnessed-a-miracle
IF THERE IS A GOD WHY IS THERE SO MUCH SUFFERING IN THE WORLD?
https://peakd.com/hive-123046/@ecotrain/qotw-92-tie-up-post-wow-what-a-response-from-150-people-if-there-is-a-god-why-is-there-so-much-suffering-in-the-world
WHAT DOES SPIRITUALITY MEAN TO YOU?
https://peakd.com/hive-123046/@ecotrain/ecotrain-qotw-season-91-awards-post-what-does-spirituality-mean-to-you
---
SEASON 8

WHAT DO WE FEAR, WHY DO WE FEAR?
https://peakd.com/hive-123046/@ecotrain/ecotrain-qotw-awards-post-what-do-we-fear-why-do-we-fear
WHAT PREVENTS ACTION?
https://peakd.com/hive-123046/@ecotrain/ecotrain-qotw-awards-wowwwwwwwwww-what-a-response
WHAT IS THE BEST KIND OF ACTION?
https://peakd.com/hive-123046/@ecotrain/ecotrain-qotw-awards-post-season-85-what-is-the-best-kind-of-action
IF NOT YOU THEN WHO? IF NOT NOW THEN WHEN?
https://peakd.com/hive-123046/@ecotrain/ecotrain-qotw-awards-post-season-84-if-not-you-then-who-if-not-now-then-when
WHAT ACTION DO YOU THINK NEEDS TO BE TAKEN TO COMBAT CLIMATE CHANGE?
https://peakd.com/hive-123046/@ecotrain/ecotrain-qotw-awards-post-season-83-what-action-do-you-think-needs-to-be-taken-to-combat-climate-change
WHAT ACTIONS DO YOU THINK ARE NEEDED IN YOUR LOCAL AREA?
https://peakd.com/hive-123046/@ecotrain/awards-post-ecotrain-question-of-the-week-season-82-what-actions-do-you-think-are-needed-in-your-local-area
WHAT ACTIONS HAVE YOU TAKEN IN YOUR LIFE THAT LED TO POSITIVE CHANGES?
https://peakd.com/hive-109038/@ecotrain/ecotrain-question-of-the-week-awards-post-season-81

Supporting People Who Help
Make The World A Better Place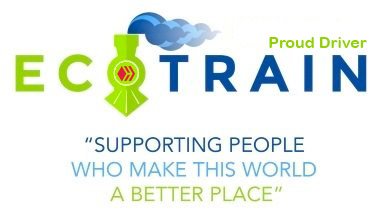 CLICK HERE TO SUBSCRIBE TO THE ECOTRAIN COMMUNITY