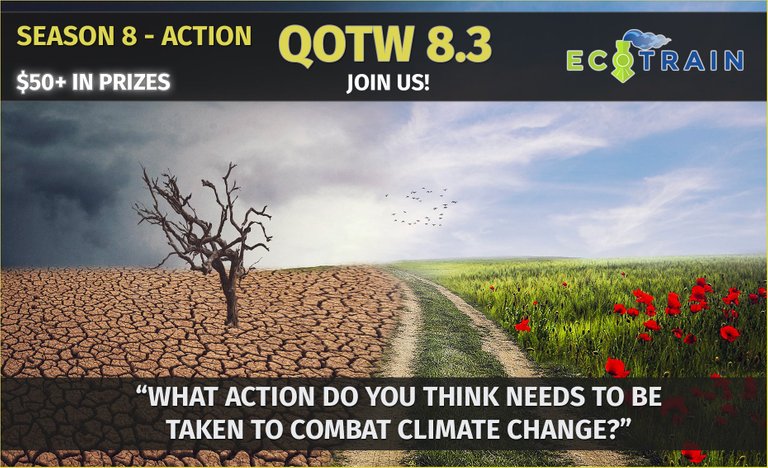 Welcome to this third QOTW week for season 8! This week we have a timely question, coinciding with today's news about the COP26 Summit in Glasgow. Despite the rhetoric of many world leaders professing the importance of serious action on Climate Change.. it was, as Greta Thunberg said,"just more Blah Blah Blah". In fact, the most important changes in reducing coal usage nearly totally fell apart as India and China watered down the wording of the commitments. It seems really that despite the best efforts of some, it is still business as usual, and in fact business first. There was a very strong presence of oil back industry people at that summit, and who knows what kind of influence and pressures on each countries economies to keep things as profitable as possible. Still, it seems, money is way more important than the climate or our world. It does seem that there are just two things that can bring about the kind of change. One is public pressure, which is even today pretty minimal and fringe.. We don't see any meaningful demonstrations or pressure from the general public to do anything differently. The second pressure will be a climate urgency, or even disaster, that could bring about so much chaos and loss that the system will have to adapt and start doing things differently.
Whilst all that is going on, here we are.. continuing our lives. There are some 'geniuses' that say we need a change in lifestyle in order to avert climate change. That to me sounds like the 'Fake News' words of large corporate entities that are only interested in profit. Our lifestyles are governed by our system of commerce and the pressures and incentives offered to that system by our governments. Our lifestyles could remain just the same, even better perhaps, with no negative effect on climate at all.. If the system itself provided incentives and reasons for companies to even bother trying to be ethical.
So this week, it's time to think deeper about this. There are so many layers and issues, and even good scientists cannot agree on exactly what the problem is, or indeed what to do about it. There are many options, and solutions to the climate crisis. Some of them are more drastic than others, some of them look at changes we can make as individuals, and some of them look at changes we can make to our system of governance, and what importance and priorities we put on business and profit. We can also look at the role ethics plays in our lives, and business. Is there a path to ethical business coming back? Is there a path to decentralising our power and bringing our world back in our control?

The question this week is really, what you think needs to be done to combat climate change. You can focus on anything that you think will make a significant difference! It may have nothing to do with CO2 emissions! It may have nothing to do with government. Maybe you think the changes we need to see are grass roots. Maybe we are the solution to the problems we have created? Maybe we are the last few generations who will ever witness this world living still in the industrial age. The future awaits us, and those beautiful futuristic visions we have all seen in pictures, illustrations and movies are about to come true. The question is which picture will we be looking at, the dark gloomy dome covered cities where people have to pay for air.. or the perfect clean and green world of real sustainable living.
I look forward to all your responses! Please try to choose a thumbnail that helps to capture the idea of your post rather than copy the thumbnail of this launch post. You may browse and use images totally freely without any issues from http://www.pexels.com, https://unsplash.com/images/stock/royalty-free, https://pixabay.com/. Also please make sure you remeber to use the tags #qotw and #ecotrain when you post to the ecoTrian community!

Prizes!
This week I will be offering $50 to the best posts on this very important question. As always I will wait for all the posts to come in before i chose how many winners there are and how much they each get.
More Prizes?!
If you would like to donate any extra HBD to the prize pot, please send a TIP to this post. Any tips will be used to beef up the prize pot and award the best posts. This is the first time i have tried doing this, and i think it could work really if well several of you all TIP a small amount. You can TIP using www.peakd.com and using your active key. Hive and blockchain is all about sharing abundance, and giving back. If you regularly receive up votes from our account and trails please consider paying it forward and lets make these competitions even more exciting, collaborative and fun!

POSTING GUIDELINES
Q. "WHAT ACTION DO YOU THINK NEEDS TO BE TAKEN TO COMBAT CLIMATE CHANGE?"
- Share a link to your post in the comments below.
- Use the topic tags qotw and ecotrain when you post.
- We welcome everyone to join us and post your answer to this QOTW.
- Your answer can be a written post, a video, or any way you wish to express yourself.
- You can post anytime from now until Sunday 21st November.
- You must Subscribe to the ecoTrain Community to post.
Please also post a link to your post in the comments so that I will be sure to find it and add it to the weekly tie-up post.

CHECK OUT OUR PREVIOUS QUESTIONS OF THE WEEK
SEASON 8
What actions do you think are needed in your local area?
https://peakd.com/hive-123046/@ecotrain/awards-post-ecotrain-question-of-the-week-season-82-what-actions-do-you-think-are-needed-in-your-local-area
What Actions have you taken in your life that led to positive changes?
https://peakd.com/hive-109038/@ecotrain/ecotrain-question-of-the-week-awards-post-season-81
SEASON 7
What is is the one thing that you are most grateful for in this life?
https://peakd.com/hive-123046/@ecotrain/ecotrain-question-of-the-week-s710-tie-up-post-what-is-is-the-one-thing-that-you-are-most-grateful-for-in-this-life
Which technologies have had a positive influence on your life?
https://peakd.com/ecotrain/@ecotrain/ecotrain-qotw-s79-which-technologies-have-had-a-positive-influence-on-your-life
What Aren't People Talking Enough About?
https://peakd.com/hive-123046/@ecotrain/ecotrain-question-of-the-week-tie-up-post-78-what-arent-people-talking-enough-about
AMAZING THINGS ABOUT KIDS AND PARENTING
https://peakd.com/hive-123046/@ecotrain/ecotrain-question-of-the-week-77-tie-up-post-amazing-things-about-kids-and-parenting

What's the most amazing act of kindness someone has ever done for you?
https://peakd.com/hive-123046/@ecotrain/ecotrain-qotw-s7-5-whats-the-most-amazing-thing-someone-has-ever-done-for-you
What do you need to let go of?
https://peakd.com/hive-123046/@ecotrain/qotw-s74-tie-up-post-what-do-you-need-to-let-go-of
What is Beauty?"
https://peakd.com/hive-123046/@ecotrain/ecotrain-question-of-the-week-season-7-3-what-is-beauty-tie-up-post

What are your favourite ways to show and receive gratitude?
https://peakd.com/hive-123046/@ecotrain/ecotrain-question-of-the-week-season-7-2-what-are-your-favourite-ways-to-show-and-receive-gratitude
What if a Genie Gave You the Chance To Reinvent Yourself?
https://peakd.com/hive-123046/@ecotrain/ecotrain-question-of-the-week-tie-up-post-s71-what-if-a-genie-
SEASON 6
Should we have children whilst so many kids in the world are suffering?
https://peakd.com/hive-123046/@ecotrain/ecotrain-question-of-the-week-tie-up-post-s6-8-should-we-have-children-whist-so-many-kids-are-suffering-today
HOW DO YOU FEEL IN THIS MOMENT?
https://peakd.com/hive-123046/@ecotrain/ecotrain-question-of-the-week-s67-tie-up-post-how-do-you-feel-in-this-moment
WHO ARE THE MOST RELEVANT PEOPLE OF OUR TIME FOR ME?
https://peakd.com/hive-123046/@ecotrain/ecotrain-question-of-the-week-tie-up-post-who-are-the-most-relevant-people-of-our-time-for-me

IS LIFE FAIR?
https://peakd.com/hive-123046/@ecotrain/ecotrain-question-of-the-week-tie-up-post-is-life-fair
COMMUNE-ICATION
https://peakd.com/hive-123046/@ecotrain/ecotrain-question-of-the-week-season-6-3-tie-up-post-commune-ication
STRESS BUSTING
https://peakd.com/hive-123046/@ecotrain/ecotrain-question-of-the-week-season-6-2-tie-up-post-stress-busting
PRIORITIES
https://peakd.com/hive-123046/@ecotrain/ecotrain-question-of-the-week-season-6-1-tie-up-post-priorities



The 8 Pillars of Abundance Tribe

Supporting People Who Help
Make The World A Better Place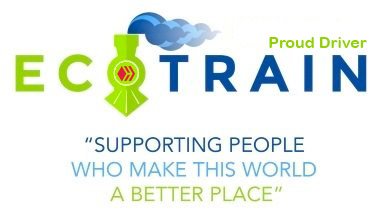 Supporting People Who Help
Make The World A Better Place