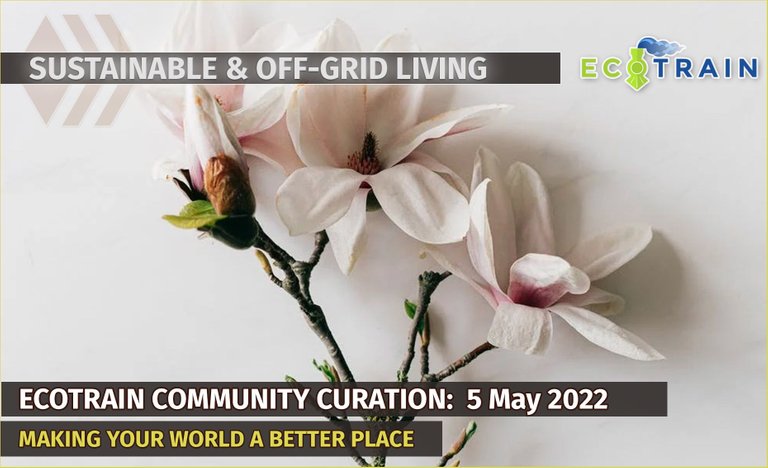 Welcome to our weekly Sustainable Living curation post! This is a time that we check in with our friends who either live or do things to promote sustainable building and living. This includes so many things and so our curation have many different kind of posts in them! This week @steemmatt who is an avid salvager of peoples waste discovers pure silver dollar notes in the trash ...Amazing!... now that is some reward for recycling! You can also catch up with our homesteaders who are all busy doing this and that.. @flemingfarm has an update on their bees and shares how they are doing things. That and many other great posts, including of course a few posts from our gardeners who are already receiving the fruits of their labour :)
So, thank you again to EVERYONE who posts to the ecoTrain community! Your sharings are so important and help people far and wide to understand what this life is all about. There is nothing more real and relevant than your own authentic stories and posts! This is why the ecoTrain is here, to encourage, educate and inspire others to start living in a way that makes sense for you and for our planet. This week i share a handful of posts from our community that touch on some of the many topics that we support and are so very relevant to the issues we face today. I hope you enjoy this selection, and thank you to everyone who shares these valuable posts with your personal stories and experiences. Keep them coming, it really makes a difference!

My 2 Eco Cents + Your advice & ideas needed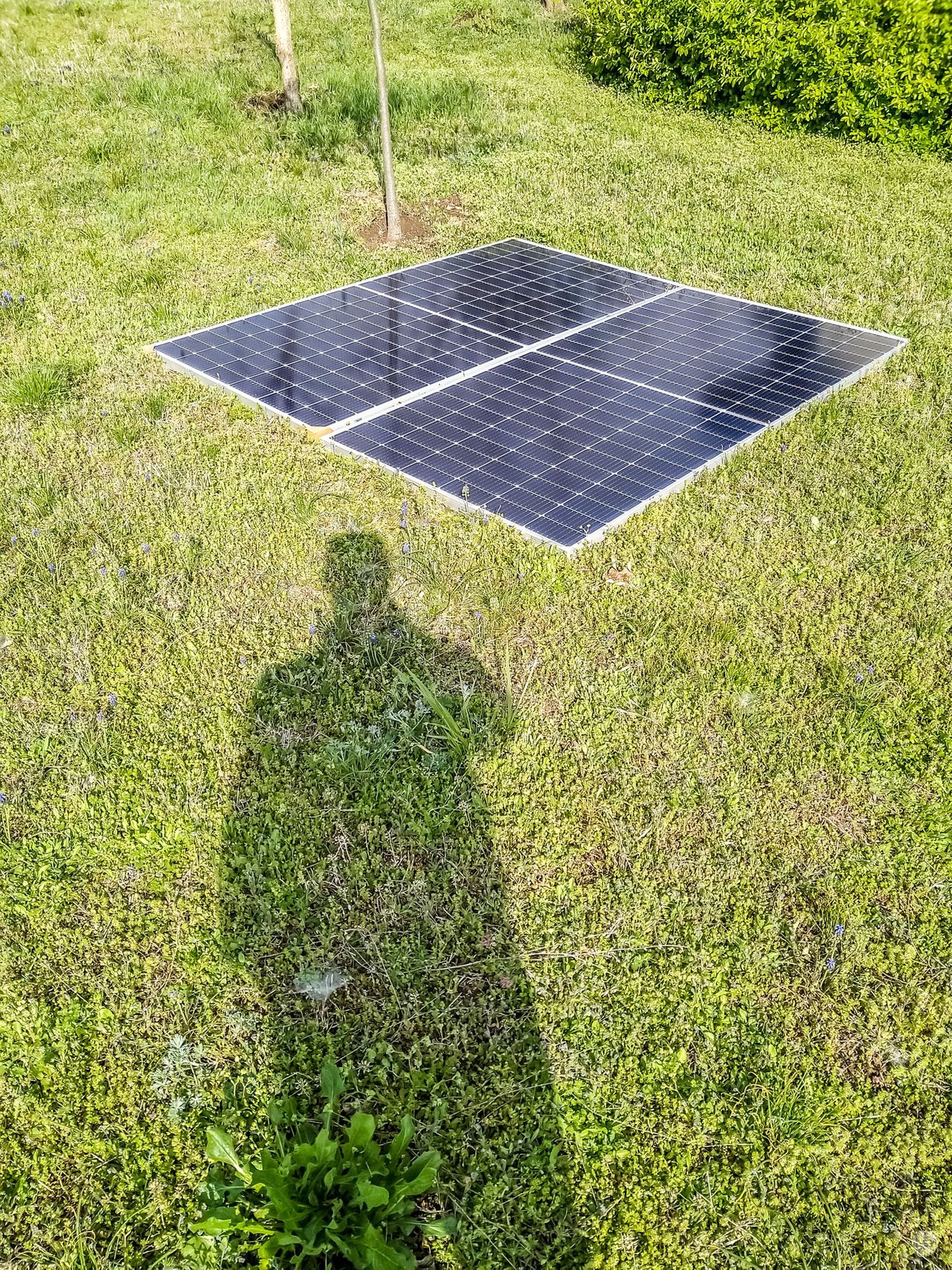 I am so very pleased to share with you that one of my dreams came true recently. Finally, after struggling with the bureaucracy in my country, we have installed a small photovoltaic farm on the roof of our country house! For the moment, we use the harvested energy for self-consumption only and I am quite satisfied from what I see so far. But truth is, we are not utilizing all the energy it could produce. So here is where I need your advice. What would be the best way to use that extra energy, without connecting to the power grid? Probably crypto-mining? But is it cost-efficient enough if such operation runs only for few hours a day? Other ideas? I'd be grateful for your input on that matter. :)
Let me here share with you some moments from the two days it took the company to install and set it all. I will not burden and bother you with all the documental procedures and requirements we had to pass, that all costed as more than 6 months and a few hundred EUR. We decided to go with about 5kW and as each of the panels is 450W, that's 11 panels with a max power of 4950 W.
---
In the garden: Transplanting (it's beginning to look a lot like strawberries)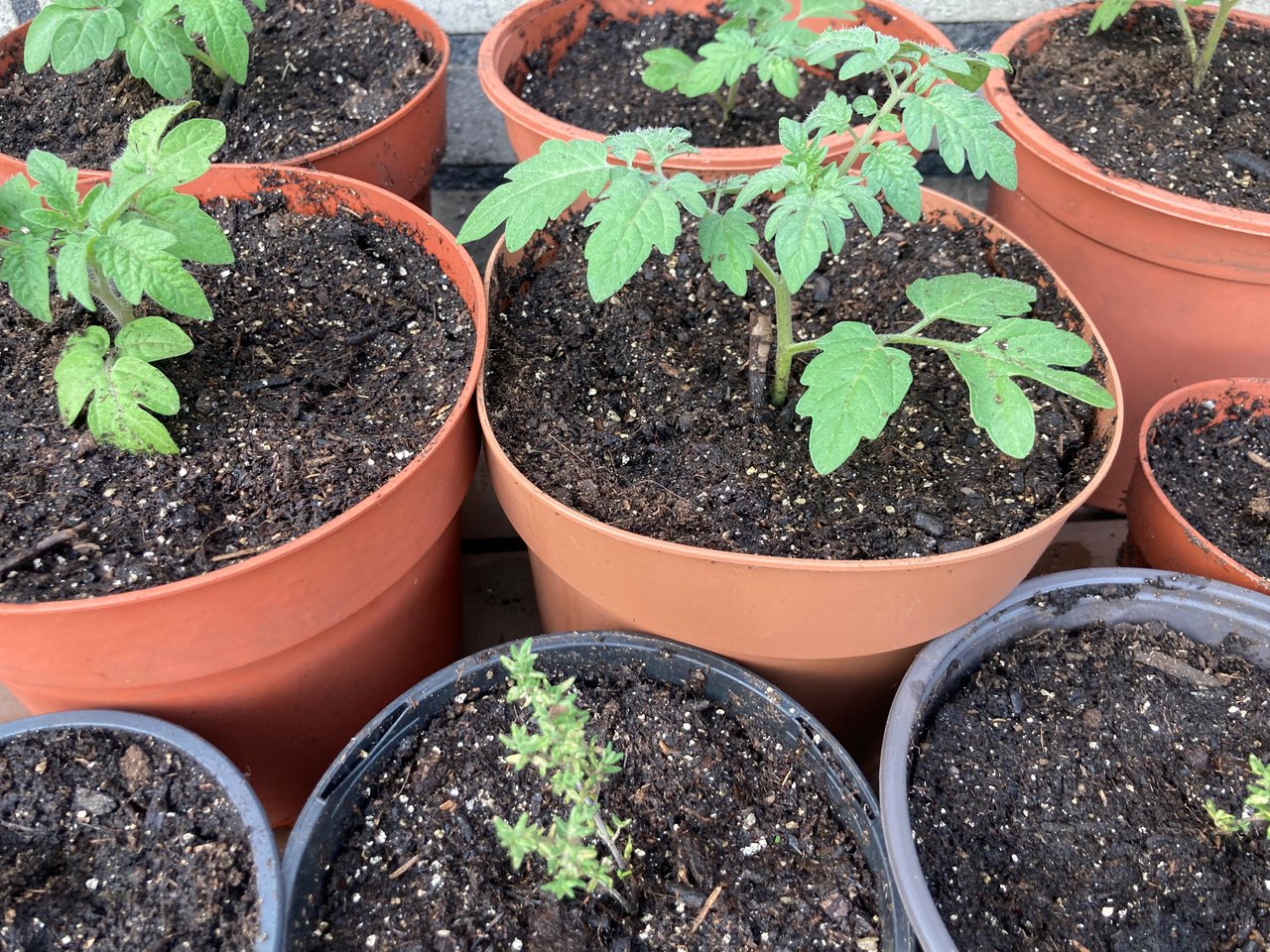 Tomatoes, thyme, bell peppers On 25 March I sowed some tomato and bell pepper seeds. It was time to put the tomato seedlings in a bigger pot as the roots were popping out of the airpots. Now the tomato seedlings are transplanted along with my propagated thyme plants (which I shared in a previous post).
I planted 16 garden center bought strawberries seedlings. They are looking good and I am not the only one noticing. My kids assist in the garden specifically to watch the miraculous transformation - from flowers to buds, to baby green strawberries. Now it is highly likely I will have ripened strawberries very soon. Look at these which are beginning to show that familiar red color.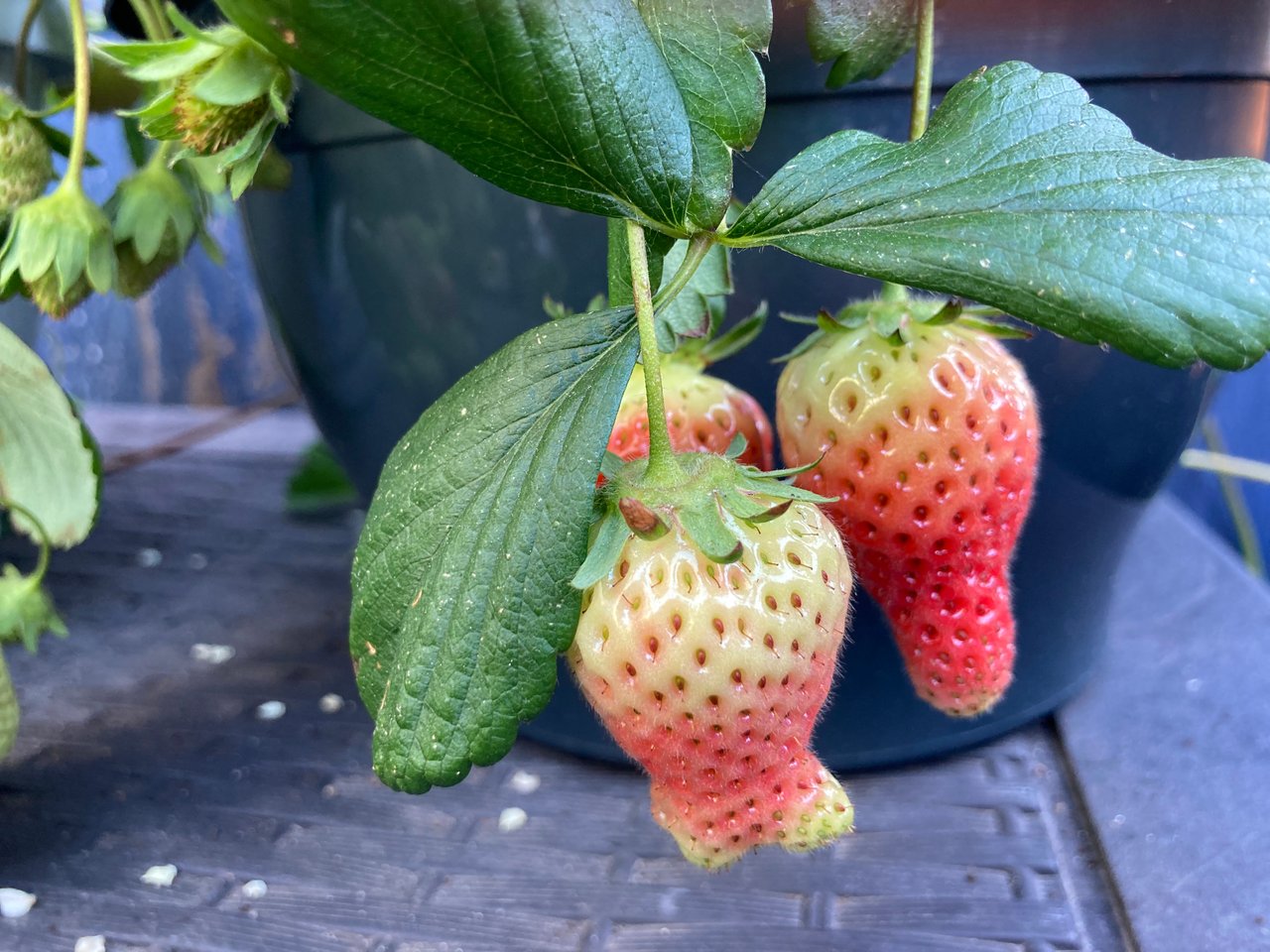 ---
Off to the Ranch #20: Our composter went kaboosh!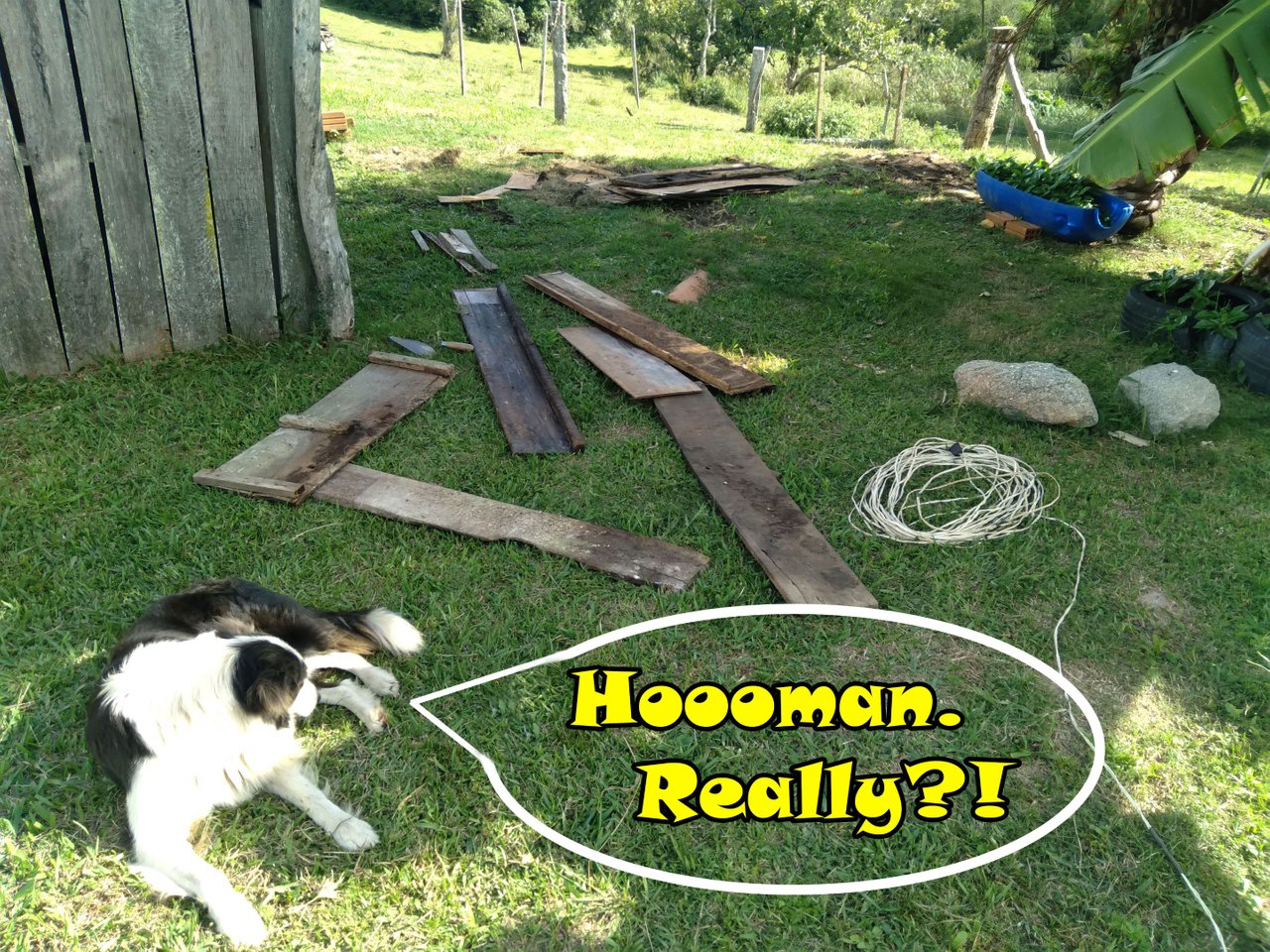 Alright! It's time for a new compost box. Our current (now destroyed) compost was a decrepit wardrobe turned into a box; a solution that kinda worked. For an year, at least. The side walls rotted and collapsed and good ole wardrobe ended its life-cycle. Despite us wanting to build a fancy compost tumbler, we'll have to content with another box (short on time). The next step is starting a new compost because we used ours to fertilize the fruit trees.
---
Installing Bee Packages, Build Cord Hanger, Organizing, Grilling - Sunday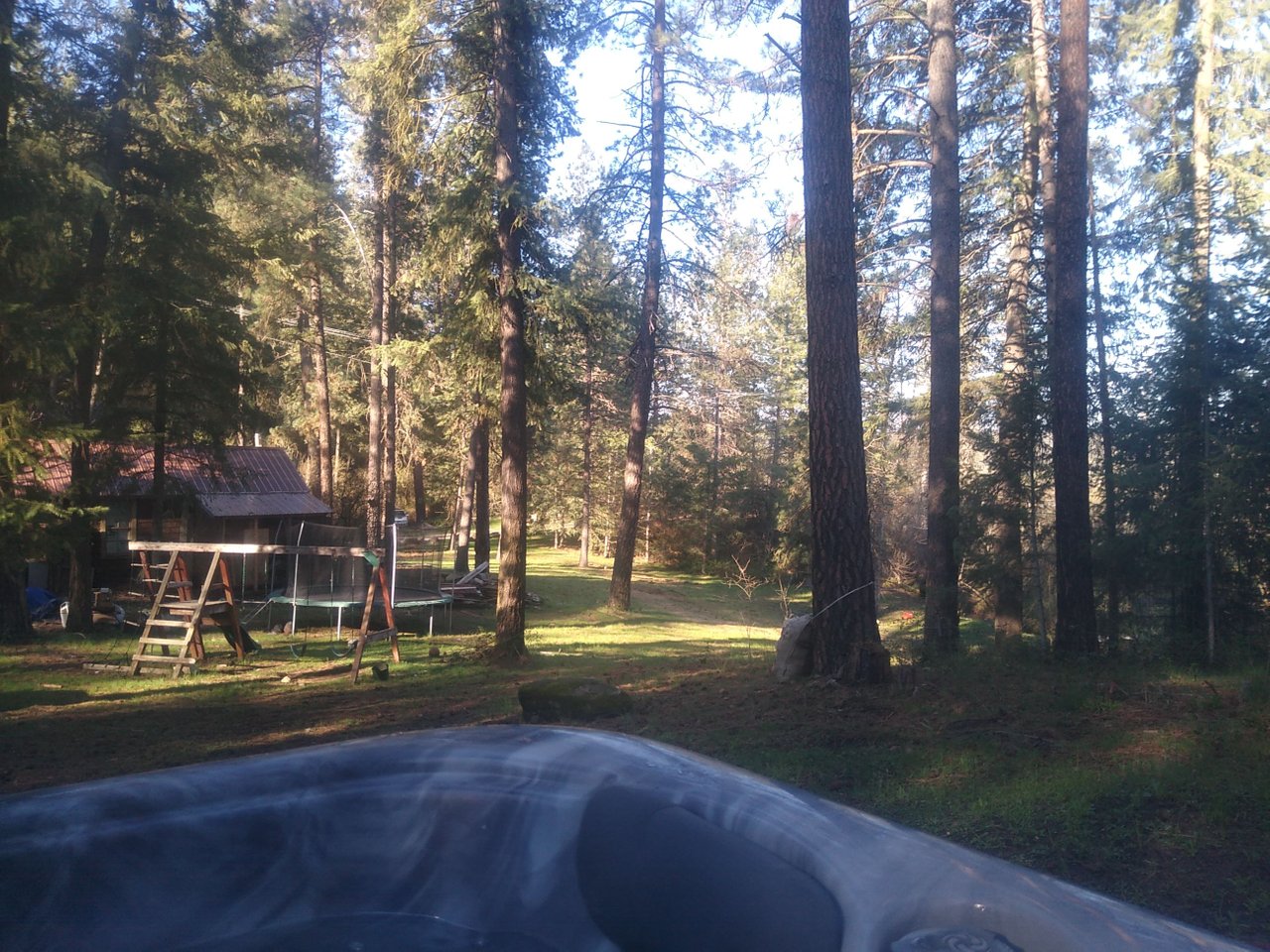 We stayed up late Saturday night so were up a bit later yesterday morning. The storms had moved off and it was a nice sunny morning. I was rather happy to see the sun out since that meant the bees could get moved into their hives. First thing I did was make up a bunch of sugar syrup and set it outside to cool off. I ended up with over a gallon of syrup.
Each package of bees got poured into the hive and the frames replaced. I popped the cork loose on the end of the queen cage but did not remove it, I am hoping the bees are able to get it the rest of the way out now. The queen cage is on the left side hung from the top of the frame. There was still a good amount of syrup in the can from the package which I placed on a mason jar ring over the center hole of the inner lid. An empty super got put on top and then the lid.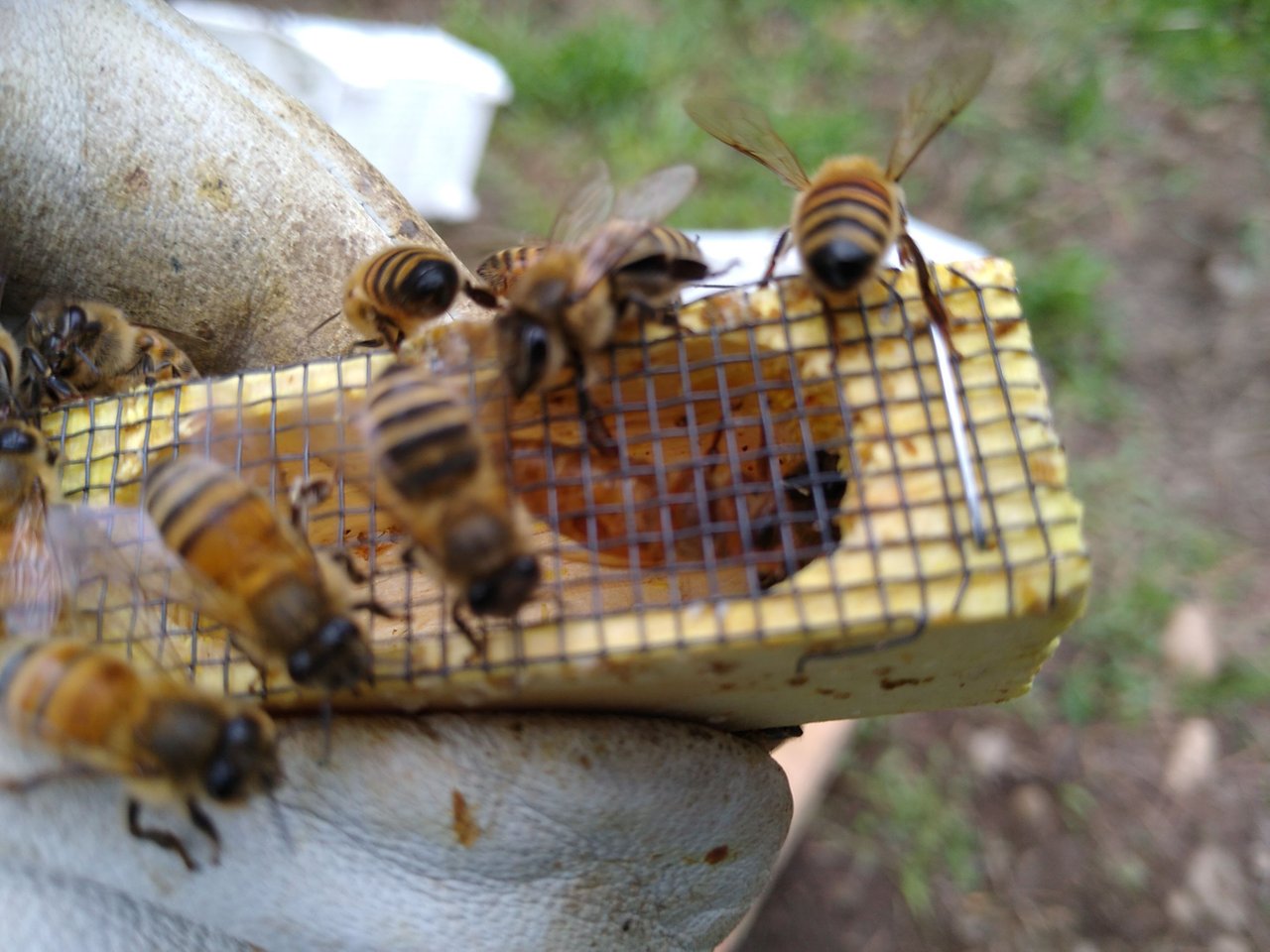 ---
Collaborating with the environment: Recycling Beer Cans
Recycling is a practice increasingly used around the world that consists of transforming waste such as plastic, glass, aluminum, paper and others into raw material or the same material that was previously used, such as bottles, cans and boxes. Most people always associate recycling with low-income people living on the street as alcoholics and drug addicts. I was one of those who also thought that way. However, the vision I had of this activity changed completely some time ago. I happen to be living in Brazil for the past two years. Brazil is among the top most beer consuming countries in the world. So the waste of cans is immense.
---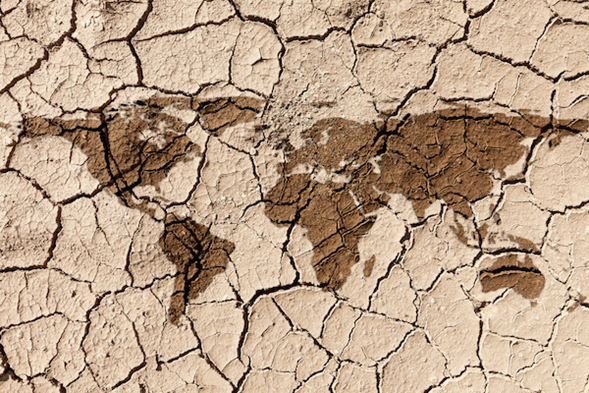 No matter where you live, you must prepare for a world with a shortage of clean water.
The writing is on the wall, we can all see it, if we choose to do so. And no one is safe, not even the 'first world' with its ancient aqueducts. Only 3 percent of the world's water is freshwater, of which 2.5 percent is inaccessible to humans because it is either in glaciers, in subway sources beyond our reach, or already highly polluted. While for a long time the amount of available water has remained relatively stable because it was naturally purified by nature's hydrological cycles, since the industrial revolution and especially in the last century, the scarcity of freshwater sources has become noticeable.
The human population has increased exponentially, but in addition to that, the water consumption of this population has doubled compared to a similar number in the past, due to the ability to bring water to large sectors of the population through modern aqueduct systems and above all, to the massive development of industry, the main consumer of fresh water.
---
Will plastic waste turn us into a garbage dump?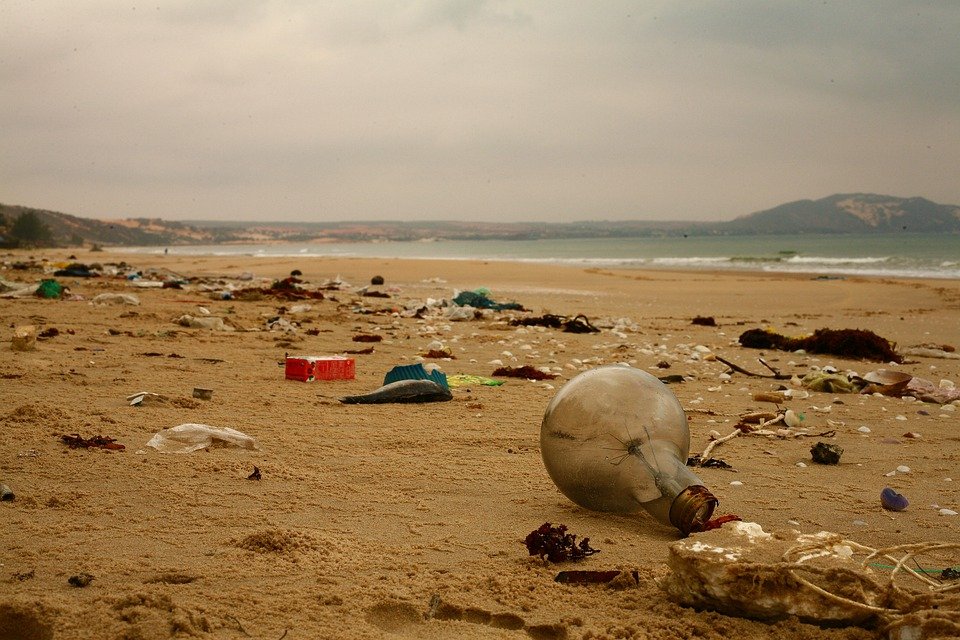 Plastic is proving to be very dangerous for the environment all over the world. That is why there has been a demand to limit its use and ban many types of plastic. Similar demands have been made continuously in all countries, and strict instructions have also been issued by the courts from time to time for this, but the lack of strictness in the compliance with these directions has always been clearly visible. This is one of the reasons, despite our best efforts, we have not been able to achieve success in reducing the use of plastic.
Air pollution is increasing diseases, and if we don't act now, the situation will become serious. Similar rules are applicable in different countries regarding the ban on plastic, but the irony is that even after so much time has passed due to a lack of strictness, the use of polythene continues unabated in all the states. If the use of banned plastics is not decreasing, then it simply means that the attitude towards their production, sale, and use has been very irresponsible and careless.
---
A Legendary Curb Trash Jackpot I Still Can't Believe - Making Money Appear Out Of Thin Air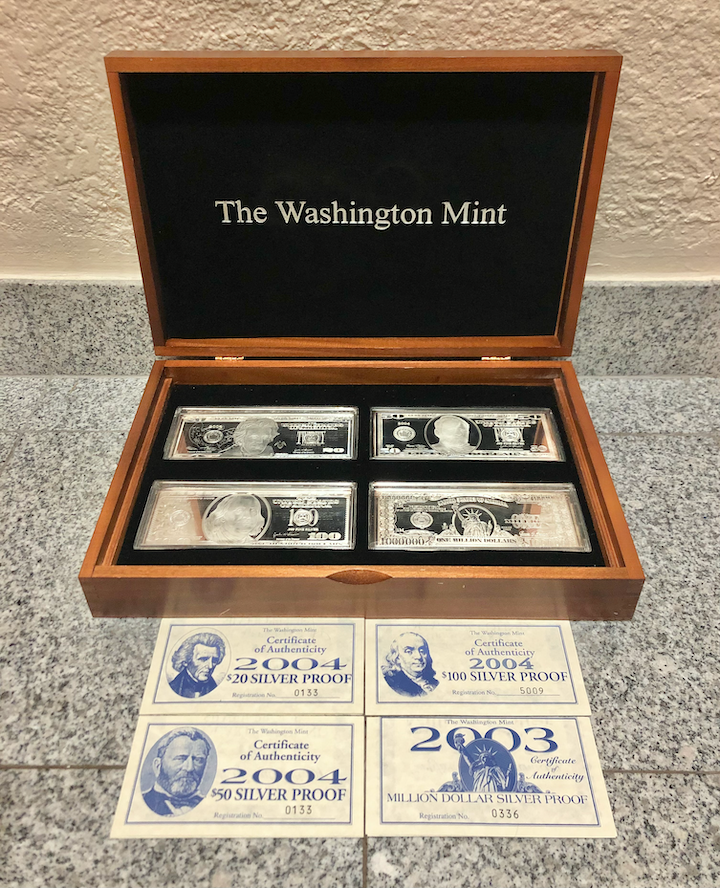 After traveling for 6 days, I decided to take an early pre-walk on Monday evening to make up for lost time. I've been debating doing this to combat the can collectors and others who skim the piles on my curbs in the daylight. Whether I adapt or stick to my preferred late night schedule where I can hunt in private, the results of my first early walk in a while were amazing. If I waited until overnight, there's very little chance I'd have found this: These are .999 fine silver commemorative bank notes weighing 4 ounces each! They were in their original case, with their certificates and the original receipt. Saved from the TRASH in broad daylight. Crazy.
---
[ENG/ESP] Let's reuse!♻️🌎 / Vamos a reutilizar! ♻️🌎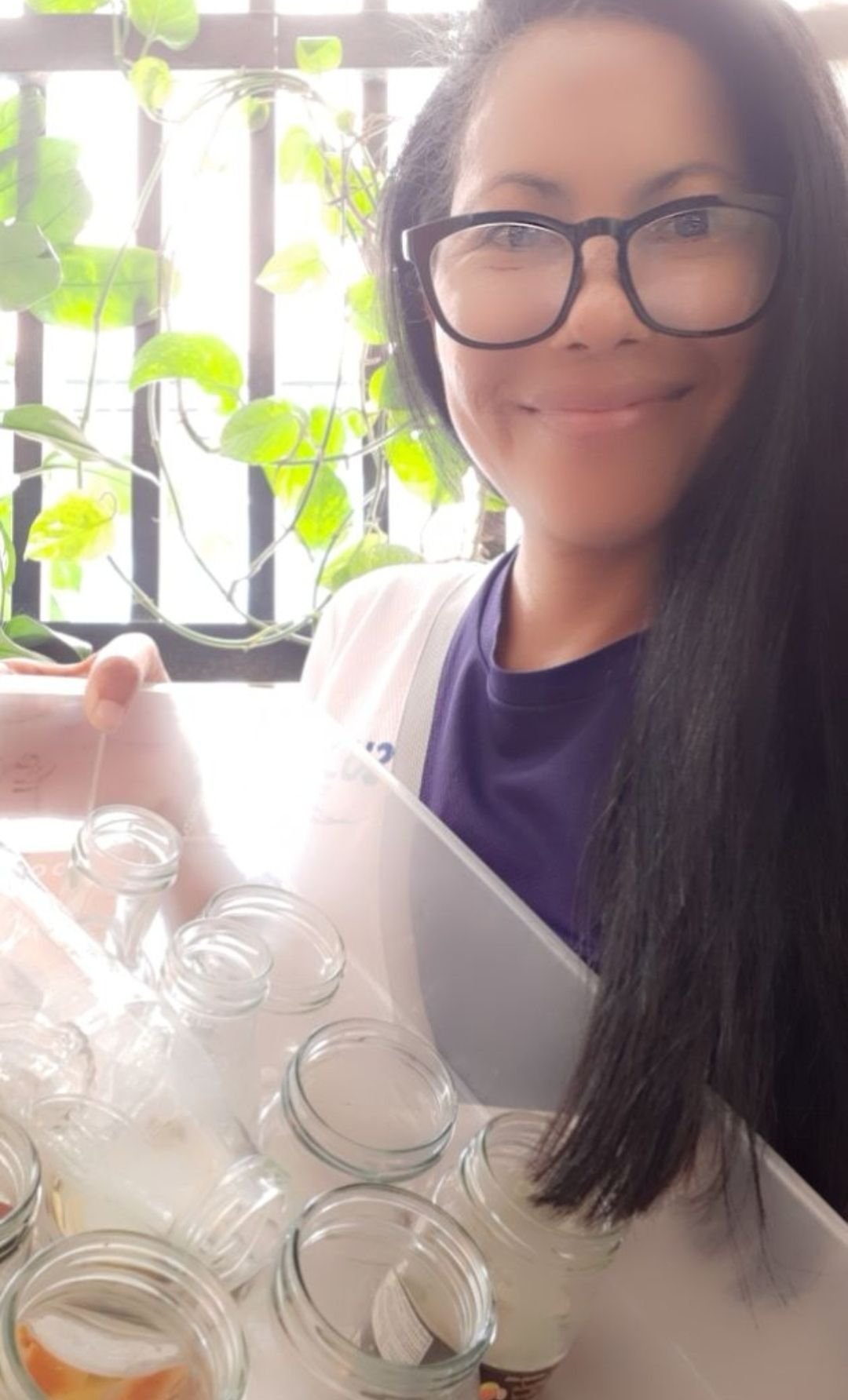 Happy day to all fellow members of the Eco Train community, today I finally decided to write for the first time in this important community and what better than to do it with a topic in which we can all contribute a grain of sand to improve our planet🌎. A few days ago I was arranging my closet and I found one of those many boxes that sometimes we keep and leave in oblivion. It was a container with some glass containers.
I have always loved to keep glass containers and give them another use, I think it is a way to be more conscious and good with the environment😌, plus we can have very creative and sustainable ideas with them. Did you know that glass practically never decomposes?🤔 Well yes, many centuries would have to pass for this to be achieved.😲 That is why we should not throw them away, we do not necessarily have to throw everything in the trash, if we have a little awareness, love for our planet and of course a lot of creativity we can take advantage of these materials 100% and give them another value for many more years.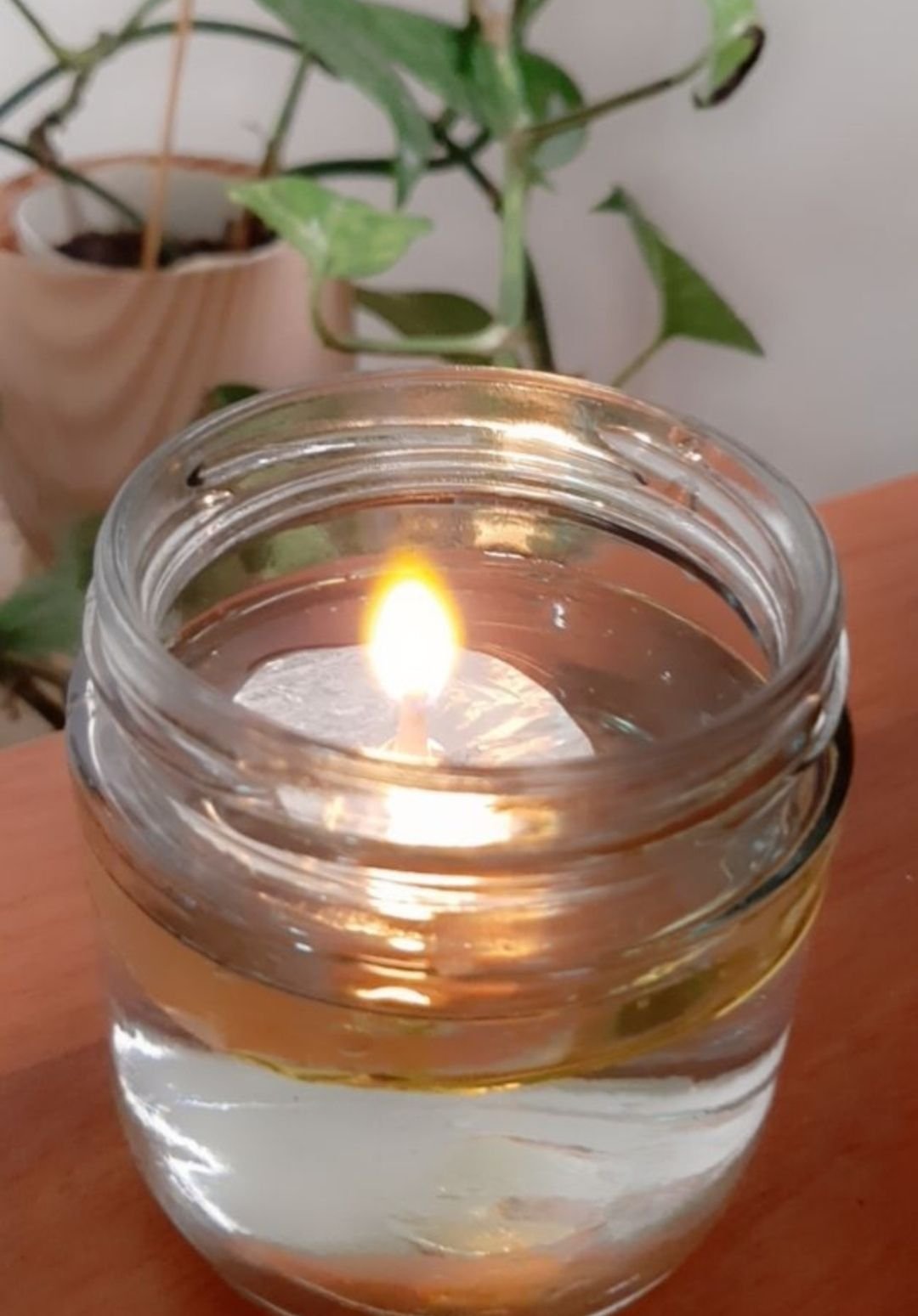 ---
Garden stuff, new dog and studying microbes... duh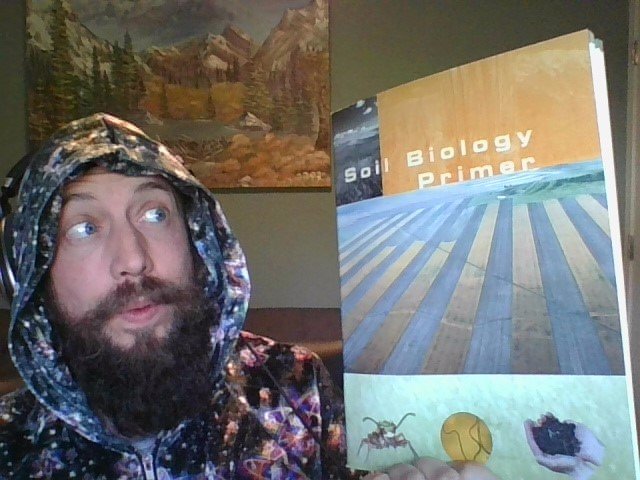 I am finally getting into to full on school mode. I am studying 5-7 hours a day this past week. I need to be able to identify the Microorganisms in a fairly fast manner and efficiently too. I have one or two days of studying these organisms and then I will be doing a lot of microscoping, I am half thinking I need a week of really practicing hands on with the microscope before contacting the assigned soil food web mentor that will be certifying me with the microscope and compost. I recommended this book, that Dr. Elaine Ingham wrote the most of, in order to help ease a person curious about microbiology in to it.
---
HOW TO THRIVE (4 Year Old PROVIDES For His Family)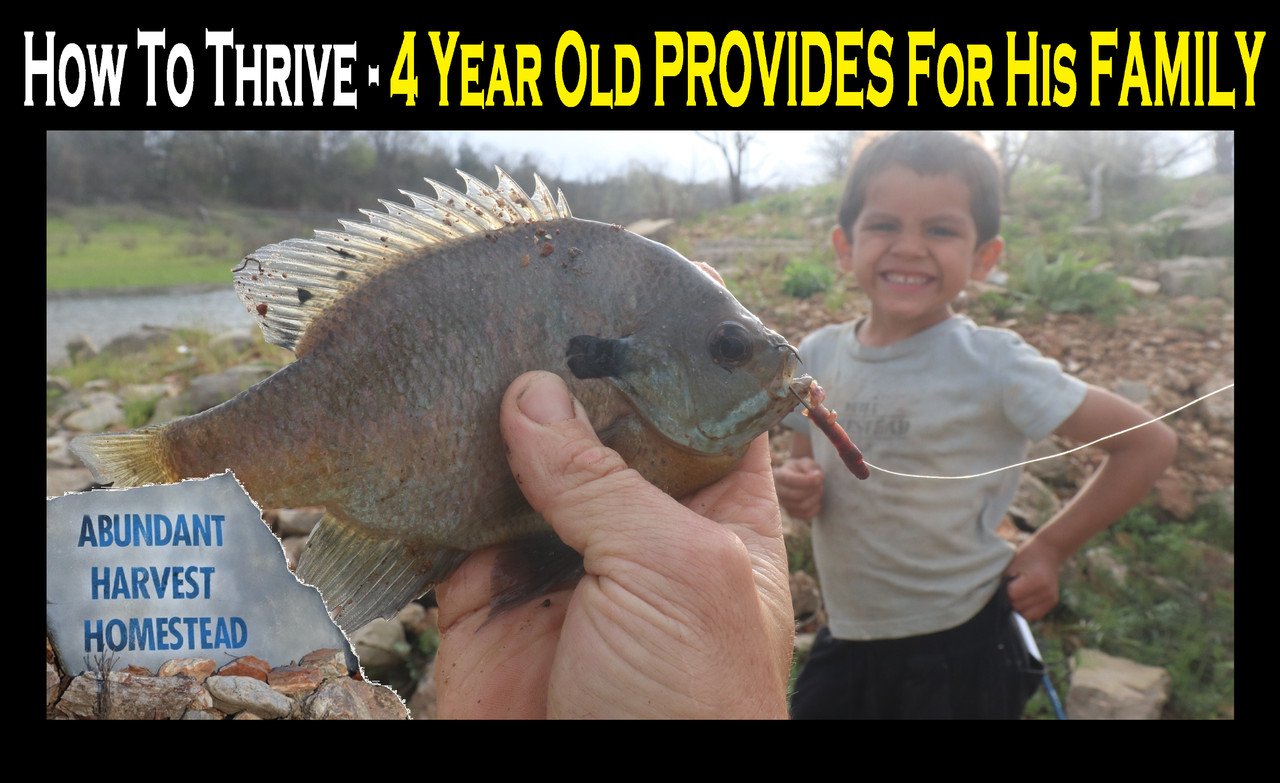 It just keeps getting better around here. The more we invest in our homestead, the more it blesses us. In this video I show how rich and alive our homestead is, and how byproducts of enriching our land can be used to make feeding our family easier... so easy that even a four year old can do it. It's a blessing for sure. Enjoy the show!

THANK YOU TO OUR TEAM OF COMMENTERS AND CURATORS
This post has the following beneficaries

Supporting People Who Help
Make The World A Better Place
@ecotrain is a global Hive community gathered around the concept of natural giving, living in harmony with nature and making our world a better place. Changing the world starts with changing ourselves and the way we live, love, work and create together as communities .
We deliberately and consciously curate those posts, blogs & vlogs which speak to the issues, challenges and needs of community living and the emerging Hive ecoVillage communities around the world.
Here are some of the topics we support and curate on:
"Sustainability, ecoVillages, Community, Self-sufficiency, Off-grid Living, Homesteading, Permaculture, Alternative Energy, Alternative Lifestyle, Natural Health, Cooking, Eco-Building, Earthships, Recycling, Esoteric, Inner Transformation, Spiritual, Nature"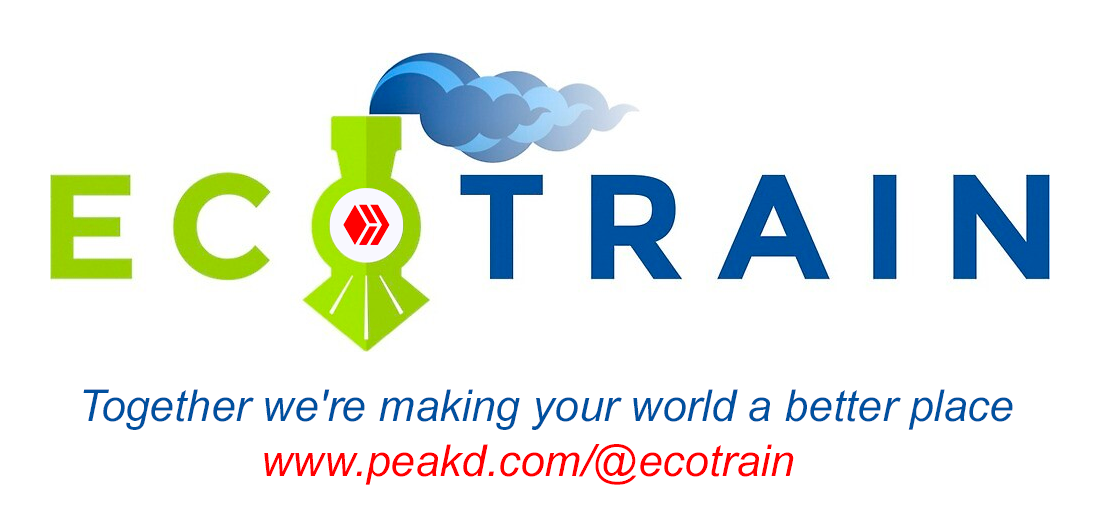 CLICK HERE TO SUBSCRIBE TO THE ECOTRAIN COMMUNITY