¿Qué ventajas tiene hacer producir la tierra de nuestros huertos domésticos? Ciertamente, se obtienen importantes beneficios cuando somos capaces de cultivar nuestros propios alimentos. En tiempos de crisis económica, hacer producir un huerto casero aporta muchas ventajas, desde el ahorro de dinero hasta la preservación del medio ambiente.
How advantageous is it to make the land of our home gardens produce? Certainly, there are significant benefits to be gained when we are able to grow our own food. In times of economic crisis, making a home garden produce brings many advantages ranging from saving money to preserving the environment.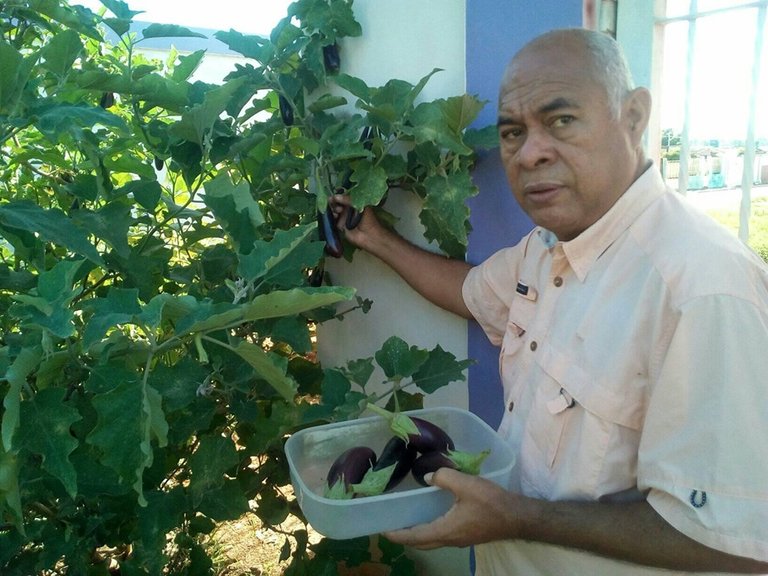 Mi cosecha de berenjena

Un huerto productivo te permite cosechar los alimentos que tu familia necesita, lo que puede traducirse en ahorro de dinero y alivio en medio de la inflación. El cultivo de pimientos es muy valioso porque además de dar un buen sabor a las comidas, permite consumir alimentos sanos, ya que conocemos el tipo de fertilizantes que se pueden utilizar y que no causarán daños al medio ambiente. Cultivar nuestros propios alimentos hace que la vida sea más sostenible.
A productive garden allows you to harvest the food your family needs, which can translate into money savings and relief in the midst of inflation. Growing peppers is very valuable because in addition to giving a good taste to your meals, it allows you to eat healthy food, since we know the type of fertilizers that can be used and that will not cause damage to the environment. Growing our own food makes life more sustainable.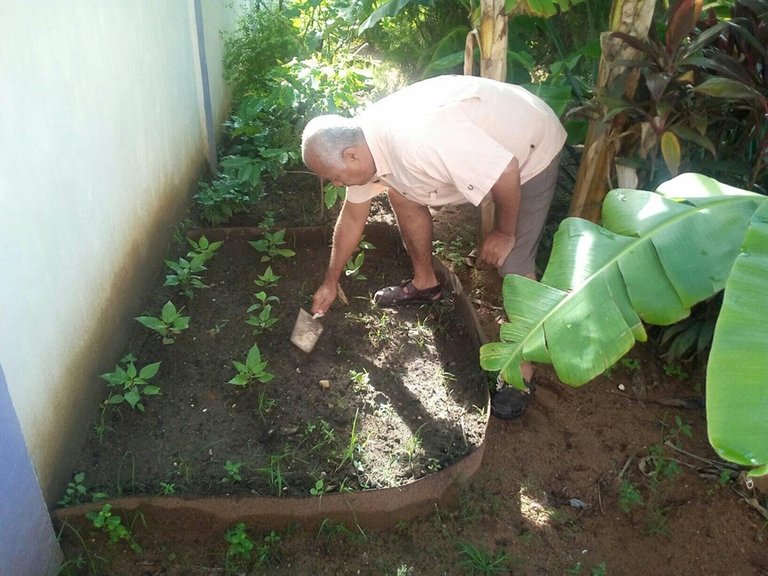 Cultivo de ajíes en mi jardín

Cuando se aprovecha el terreno de un huerto casero, se pueden obtener valiosos beneficios para la familia. Sabemos que el costo de las hortalizas y los pimientos en el mercado son muy caros, esto nos permite ver los huertos urbanos como una alternativa sustentable para enfrentar el costo creciente de los alimentos. Plantar plátanos en los jardines de nuestras casas también es muy ventajoso, porque nos permite tener una dieta muy saludable.
When you take advantage of the land of a home garden, you can obtain valuable benefits for your family. We know that the cost of vegetables and peppers in the market are very expensive, this allows us to see urban gardens as a sustainable alternative to face the rising cost of food. Planting bananas in the gardens of our homes is also very advantageous, because it allows us to have a very healthy diet.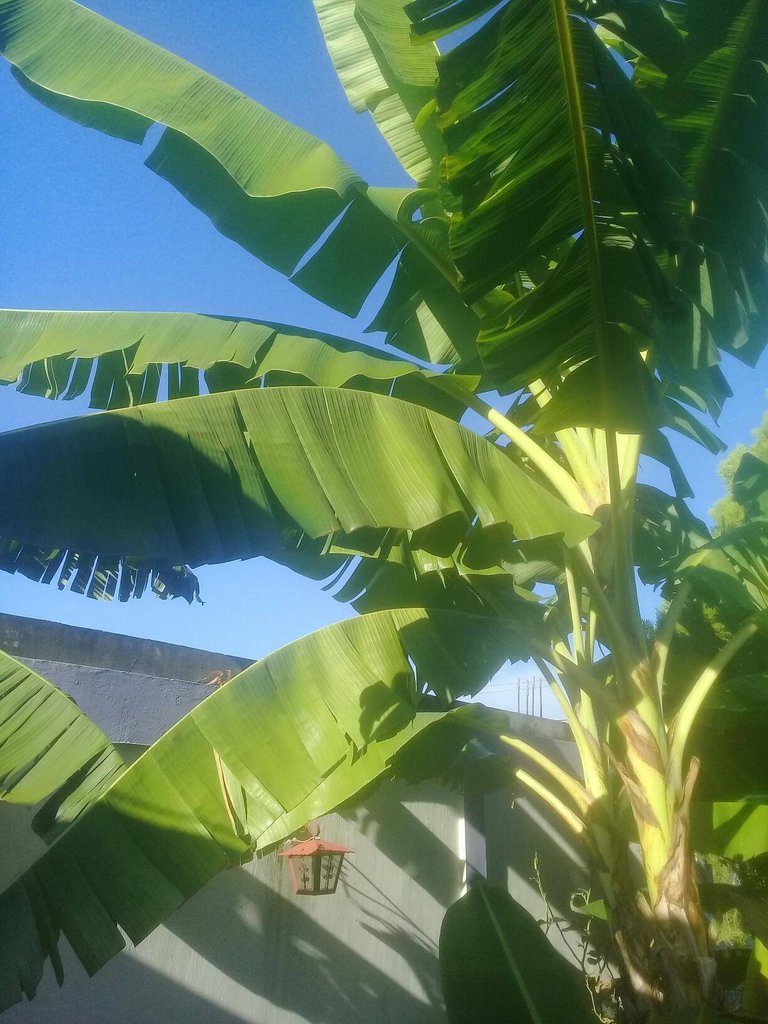 Cultivo de plátano en mi jardín

¿Qué se puede plantar en los huertos domésticos? Ciertamente, hay una gran variedad de alimentos que se pueden plantar en los huertos caseros, entre ellos: pimientos, verduras, tomates, berenjenas e incluso plantas medicinales. En mi huerto, se pueden encontrar una gran variedad de alimentos como los ya mencionados y sobre todo, la tierra es muy buena para la berenjena.
What can be planted in home gardens? Certainly, there is a wide variety of foods that can be planted in home gardens, among them: peppers, vegetables, tomatoes, eggplants and even medicinal plants. In my garden, you can find a variety of foods such as those already mentioned and especially, the soil is very good for eggplant.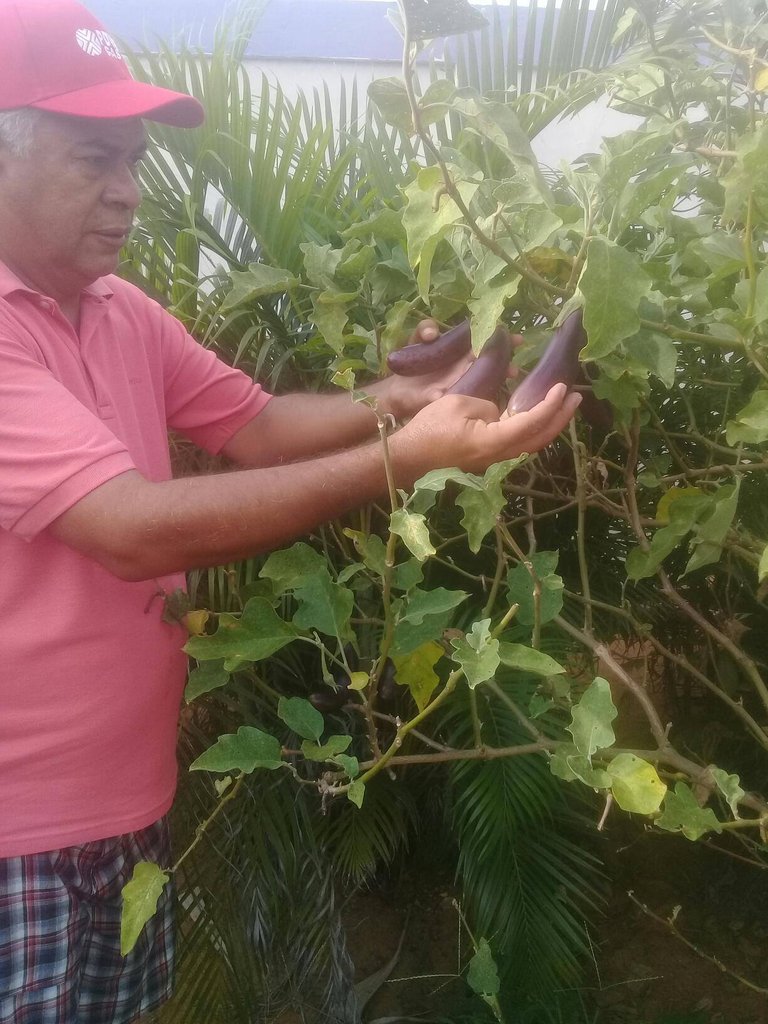 Cultivo de berenjena en mi huerto

Por último, me gustaría despedirme invitando a cada lector a fomentar el uso de la tierra de su huerto para el cultivo de sus propios alimentos y la sostenibilidad familiar. Feliz y bendecido día para todos.
Finally, I would like to say goodbye by inviting each reader to encourage the use of their garden soil for growing their own food and family sustainability. Happy and blessed day to all.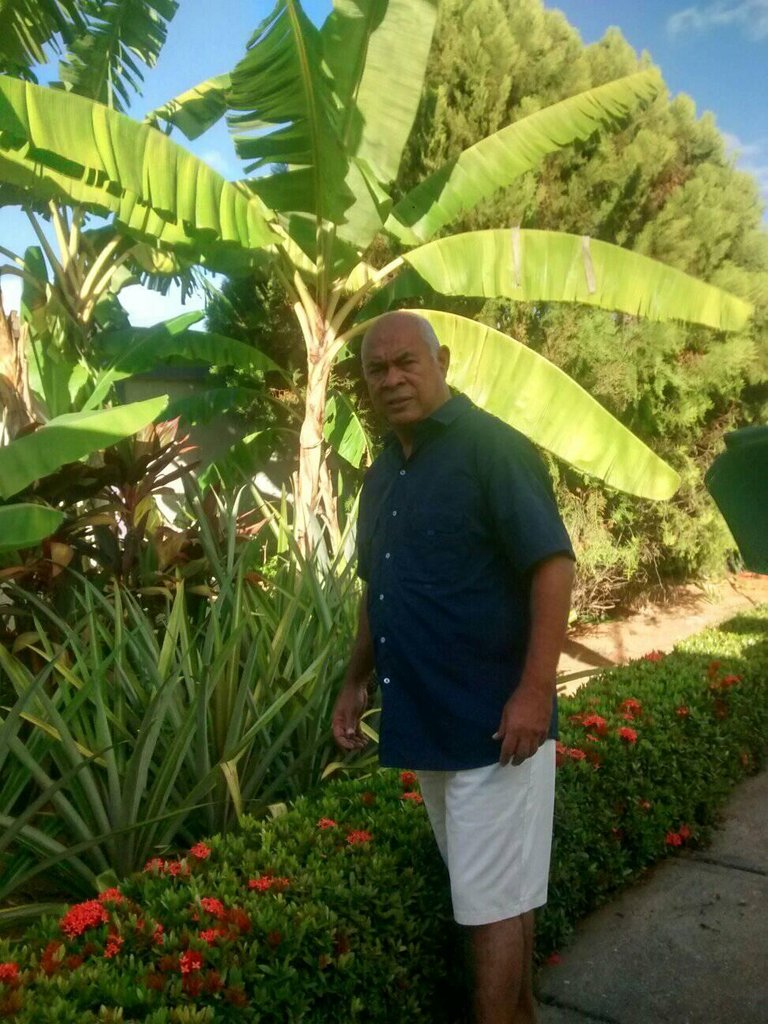 Mi jardín productivo