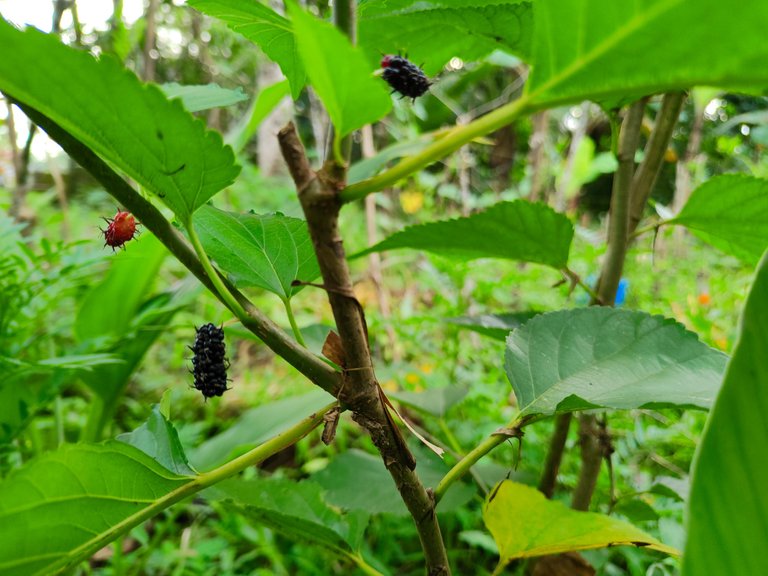 What would be ugly in a garden constitutes beauty in a mountain. — Victor Hugo
I am so motivated again!
Sometimes a person can have bouts of sadness and worry from both real problems and by just overthinking.
Anyone may explode in anger but still be morally correct. People can go angry because they are righteous and they were wronged. Someone can be sad, tired, or angry and still be a good person. This is the same for people who have been forced to escape the world to be safe and/or to have themselves fixed.
Emotions are not always a bad thing, having emotions is perfectly normal—and even biblical. Humans feel emotions rightfully and shouldn't be treated as someone less human.
I'm not mad or what, I just needed some time off after so many doors closed and rejections.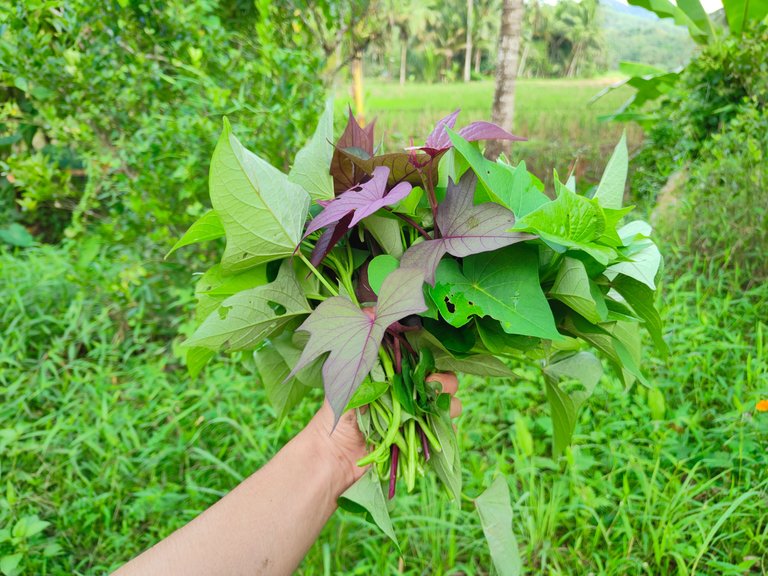 And this gardening thing has been my escape from the world that threatened to cause despair in me. The subtle coercion and the downplayed discrimination had slowly awakened my primal instincts to become defensive and eventually causing harm to others and then myself.
It is the same with wild animals, a person can pick on it, but will you blame the animal for the consequences of the person's action. A wild animal has no direct urge to hurt anyone like humans do, but it will mercilessly attack when threatened.
The deep emotions had me on a rollercoaster ride, but somehow it became a process of humbling down that widened my perspectives and opened new doors I never thought existed.
Your Mind is a Spiritual Garden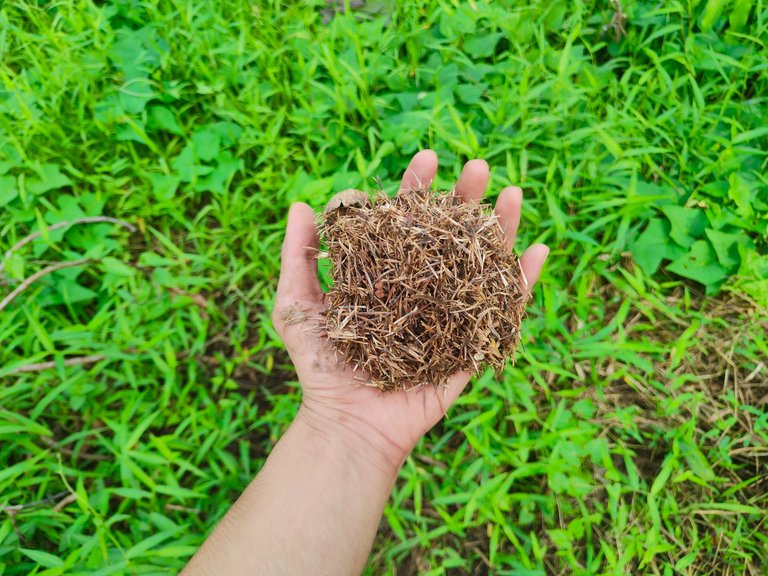 If weeds grow in your thoughts, will it reflect in your life?
If you grow anger in your heart, you might reap a bad harvest, but that's not always true. There are people who think and speak sweetly, but their fruits are always bitter and rotten inside.
Your mind is like a garden, allow it to go into its phases and let it continually evolve for the better. Everyone might see you as an overgrown yard now, stifling and dangerous, but you will hear them praise you when you bloom.
Over the past 15 months, I have dismantled and re-molded myself again through gardening. Learning to tame my mind helped me win over circumstances where people indirectly tried to destabilize me.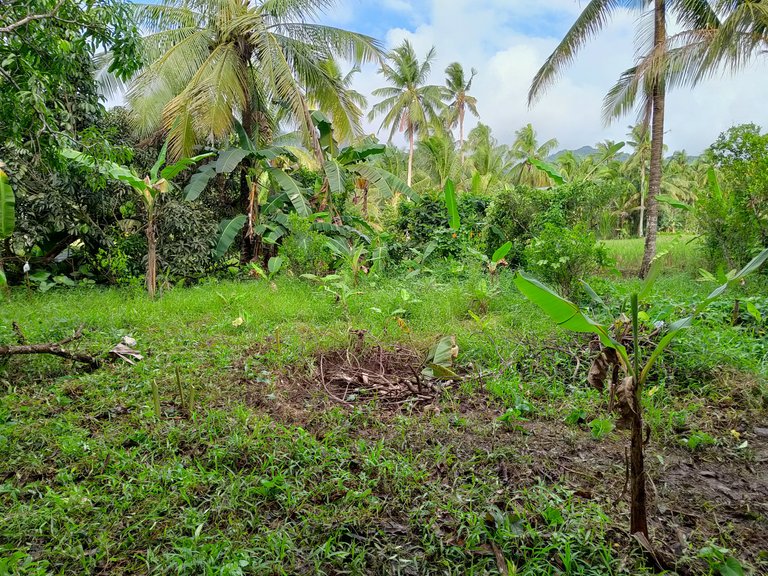 At one point, I asked myself why my real garden is having a hard time. It reflects what is going on in my life. Why can't I harvest good fruits? Maybe, I sowed it when I was angry or sad. I have used my garden as a band-aid solution to my anger and frustrations, so probably I sowed bad seeds and will reap bad fruits.
The whole process of big failures and small wins, is not a waste of time at all. Like anger, some plants will die out, but just keep on planting something better and just wait for it to grow.
I started sowing faith and optimism. Faith over the greater plans that comes before my wants and faith that the struggles are just part of readying me for a better future. I should be the first to believe in myself and in the path that I am taking.
Growing the Food Forest
A few weeks after completing the last two raised beds and sowing seeds thereafter, the seeds had sprouted and survived well even with the random flooding.
Think of these raised beds as forts that protect what's inside it, though guaranteed 100% fail-proof.
Some of the ginger rhizomes did rot, but most have started to turn green and grow some little baby shoots. The chili peppers have sprouted too, along with the marigolds and the cosmos that I sprinkled over. The recently tranplanted Siete Flores sweet potato cuttings have shown signs of independent life now, you'll know it worked if it stands firm and becomes greener.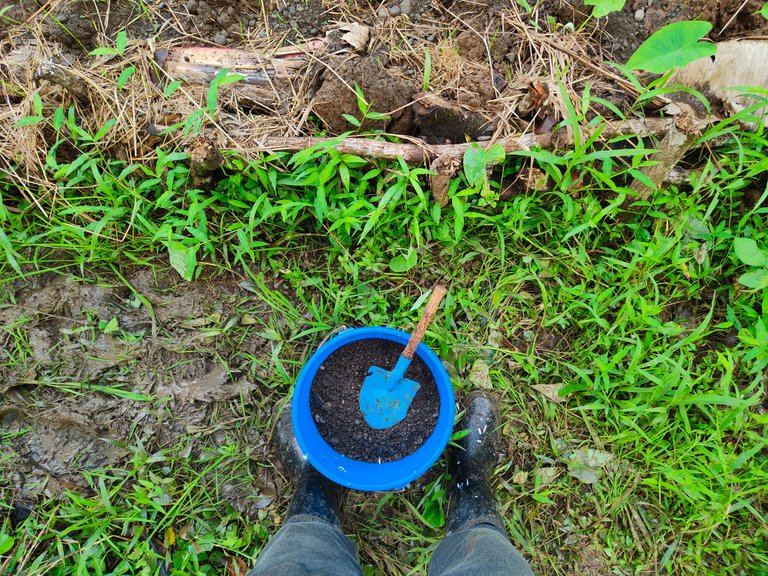 Today, I borrowed my sister's motorcycle to carry two sacks of river sand. The other sack contained some smaller gravel, but is still generally okay. It was so heavy!
Adding sand over the silt/clay soil will help it improve its profile and make it easier for crops to grow its roots easily. It isn't a one time process though, the soil continually needs to be augmented with more soil and plant materials to eventually heal.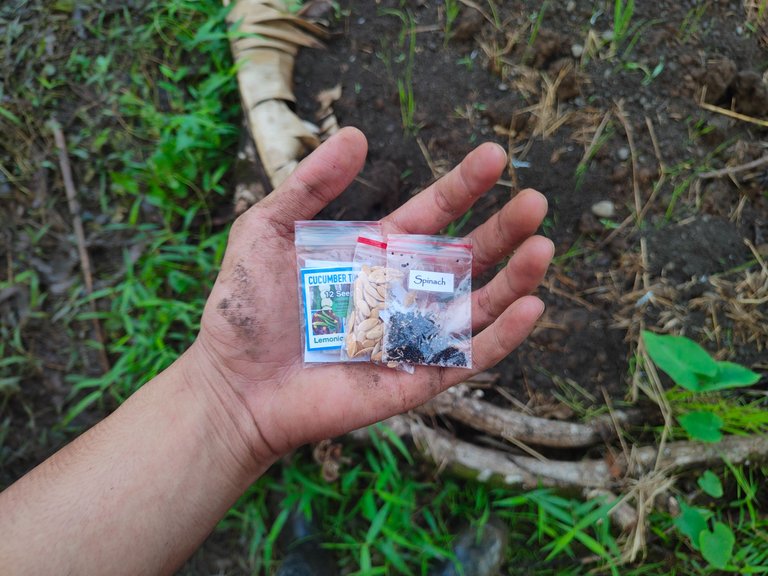 Today, I started growing vegetables again and sowed some spinach, Japanese cucumbers, and musk melons in the older raised beds.
I also cleared a portion of the orchard to grow more of the purple-leaf and the orange tuber sweet potatoes. It could help in controlling the growth of weeds while giving an abundant supply of leafy greens and a potential root crop harvest. It can also be sold at 0.0044 USD (1 USD = 56.7 PHP) a cutting, that small value in dollars is already considered big here in my country.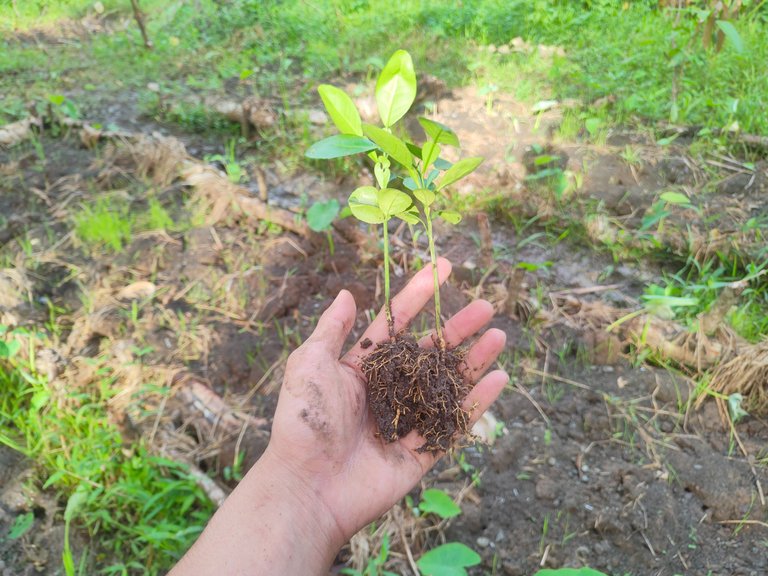 With my continual plans of growing an abundant food forest, I planted two more Pomelo seedlings that was grown from storebought Pomelo fruit. It is one of the fruits that I grew up eating and I am already excited to see it bear fruit in the next five years or so!
How about you, how's your garden going? :)
Weather Forecast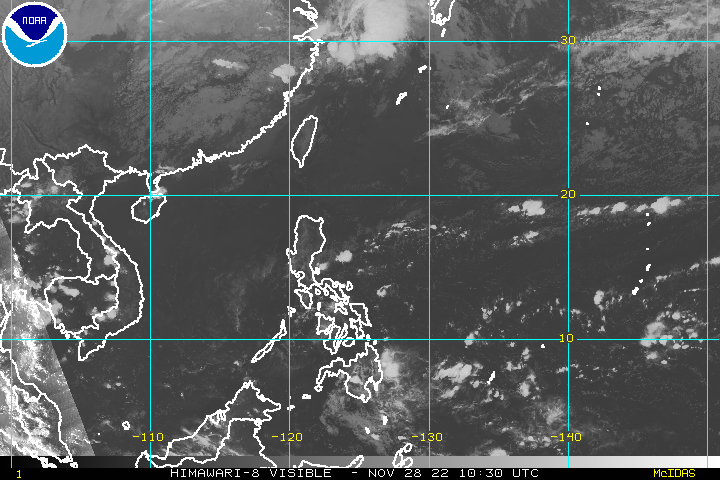 NOAA: HIMAWARI-8 West Pacific Weather Satellite SOURCE
2022-11-28 3PM
Partly Cloudy
31°C / 79% H
W 14 km/h ENE
P 9% 2mm
UVi 5

Weather Forecast provider by Weather Atlas.
---
PINNED POSTS
---
Explore Communities

Logos are owned by its respective community and/or its owner/s.
---
About Me
@oniemaniego is a software developer, but outside work, he experiments in the kitchen, writes poetry and fiction, paints his heart out, or toils under the hot sun.
| | |
| --- | --- |
| | Onie Maniego / Loy Bukid was born in rural Leyte. He often visits his family orchards during the summers and weekends, which greatly influenced his works. |

Follow on Instagram
---
Support with Crypto
Bitcoin 34hdQNHHFUodqegi2wwNeNw2p35ewvnaXQ
Ethereum 0xd36126ab2463c3404cca1c97d8f3337917dfd113

---
© 2022 Onie Maniego and Loy Bukid
---
Don't forget to vote, comment, and follow me.
Not yet on Hive? Earn while blogging.
Sign up with PeakD | Ecency