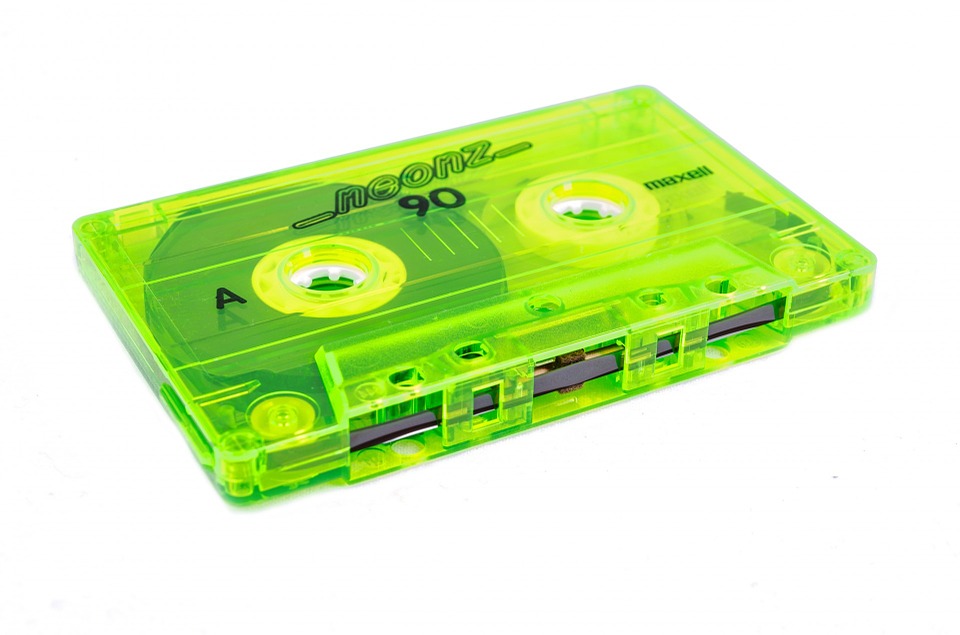 Cassette by PublicDomainPictures in Pixabay
Technological advances define drastic changes in life and this is evident in the contrast between life in cities accustomed to all kinds of comforts derived from the use of technology, from the most basic to the most complex: electricity, drinking water, wireless and satellite telephony, elevators, escalators, cable TV, computers, internet, smartphones and I stop counting, but there are more and more, and living in isolated and remote places anchored in a past where nature is queen and people depend on it to live.
---
In particular, I was born in a small village with little technology for the time and a lot of poverty. We had electricity, rationing of drinking water, telephony only in public offices and in some homes of people with resources. There was only one movie theater and television arrived when I was in elementary school, but only a few homes had televisions because it was an expensive device.
For a year or two, a good neighbor would call my siblings and me to enjoy children's television programs in the afternoons. Later on, and always as a precocious child, I was invited to watch the one o'clock soap opera, because I showed interest in dramas. I also remember that I loved to imagine the scenes of a Saturday radio program called "Life in song s", where the story contained in a fashionable song was dramatized.
As a child, I was fascinated by singing and often did so in front of a fan that I wanted to believe was projecting my voice. When my dad was able to bring a television window into my house, I fell in love with music programs featuring romantic singers.
I was already a dreamer who lived in several worlds at the same time. I wrote love letters to imaginary boyfriends when I was 10 or 11 years old, the strange thing is that they were not boys or men, but imaginary beings without form. I listened to my novels on the radio, I watched Japanese action series on TV with giant robots coming from space to defend the Earth. I would change places imaginatively with the singers presented on bombastic stages full of curtains, lights, and a glow that only I could see because television was still in black and white. I thought of myself that way, but I wasn't really like that. . .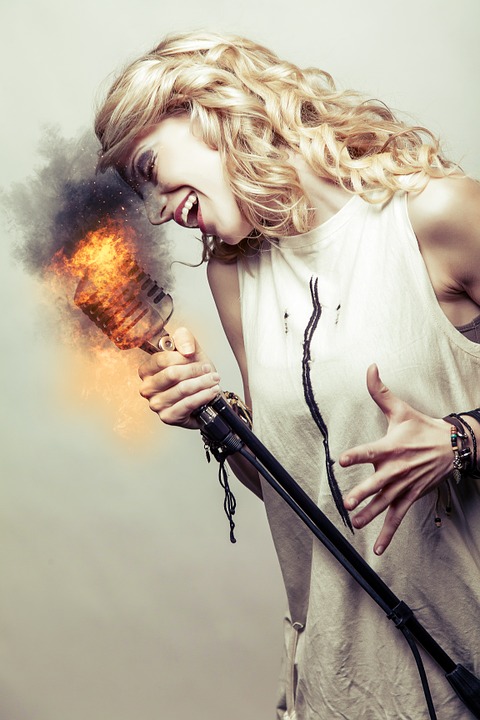 Singer by DieterRobbins in Pixabay
Black and white television added colors to my life, loosened some screws in my head, and gave faces to the protagonists and heroes of soap operas and comic books.
A frustrated singer
---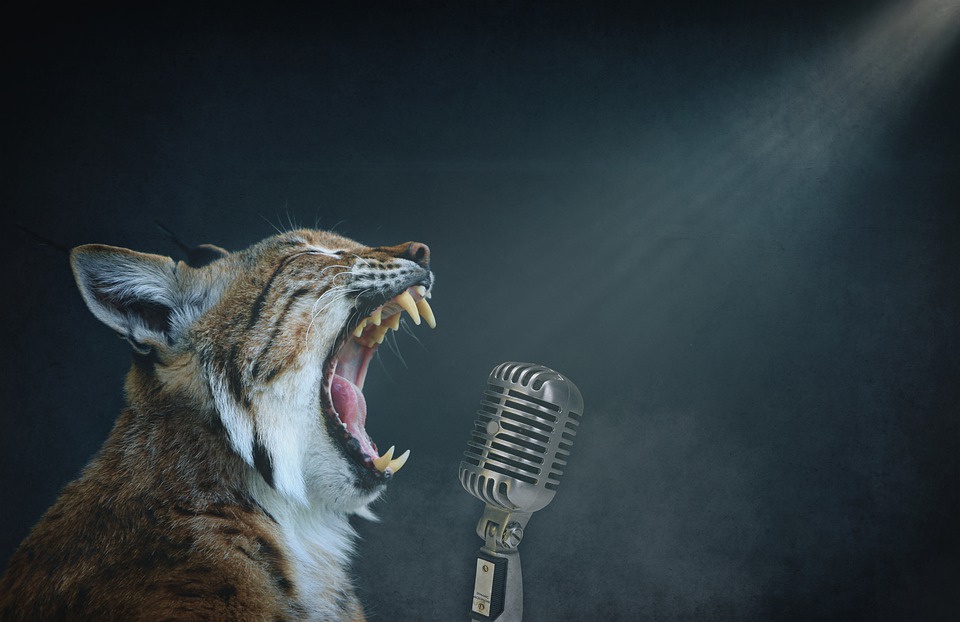 Lynx by ThomasWolter in Pixabay
---
But, what really changed something fundamental in the vision of myself, according to the mental binoculars I used for that wonderful stage of my life was a cassette player that my father brought to our home and that even though it was not a toy, my brothers and I fought for the turn to use it, each one with his own musical tastes.
The device in question not only played sounds from cassettes but also had a built-in microphone to record our voices on blank tapes. When I discovered this feature, I began to sing the songs that I threw into the blades of a fan to spread them around the house, and oh, surprise! I had to admit in no uncertain terms that I did not have a good singing voice.
My voice was not as graceful as I thought, so I deleted the song I had so painstakingly performed and aborted the mission to record more songs... No way, I wouldn't be a singer!
So I devoted myself only to listening to my favorite singers recorded by myself from the radio that had the same built-in device that looked like a shoulder bag.
I remember once I was lying downplaying my tapes and I got out of bed to get a notebook to write down the lyrics of a song that was playing and that I wanted to learn, so I hung up the "purse-like player" and when my feet touched the floor I received an electric shock at waist height that gave me a big scare.
Of course, as usual with me, I was not involved in what happened, but when I checked I could see that where the power connector of the player made contact, due to so much use, had frayed wires. I machine wrapped the breakage myself and continued with my task of writing in a notebook the lyrics of the song I wanted to learn.
Now, in the distance of time and space, I can look with tender eyes at that vivacious, determined, and risk-taking girl I was, "genius and figure to the grave". It already seemed that as an adult I was going to be a dreamy, romantic woman, an habitant of several imaginary worlds, a voracious reader, an amateur writer... but, never a singer, not even a Karaoke singer, when it became fashionable.
---
---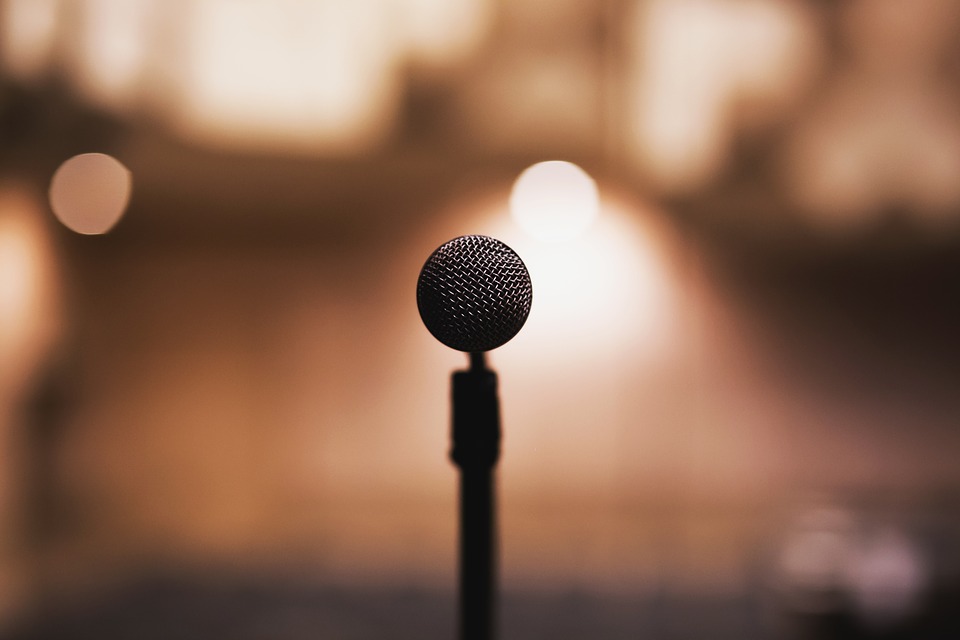 Audio by freestocks-photos in Pixabay
Los avances tecnológicos definen cambios drásticos en la vida y esto e evidencia en el contraste entre la vida en las ciudades acostumbradas a todo tipo de comodidades derivadas del uso de la tecnología, desde lo más básico a lo más complejo: luz eléctrica, agua potable, telefonía inalámbrica y satelital, ascensores, escaleras eléctricas, televisión por cable, computadoras, red de internet , teléfonos inteligentes y paro de contar, pero cada vez hay más ; y la vida en sitios aislados y remotos anclados en un pasado donde la naturaleza es reina y los pobladores dependen de ella para vivir.
---
Particularmente, yo nací en un pequeño pueblo con poca tecnología para la época y mucha pobreza. Teníamos luz eléctrica, racionamiento de agua potable, telefonía sólo en oficinas públicas y en algunos hogares de gente con recursos. Sólo había una sala de cine y la televisión llegó cuando yo estudiaba en la Escuela Primaria, pero sólo tenían televisores unas pocas casas porque era un aparato costoso.
Por uno o dos años, una buena vecina nos llamaba a mis hermanos y a mí para que disfrutáramos de programas de televisión infantiles en las tardes. Más adelante, y siempre de niña precoz, yo era invitada a mirar la telenovela de la una de la tarde, pues yo demostraba interés por los dramas. Recuerdo también que me encantaba imaginar las escenas de un programa de radio sabatino llamado "La vida en las canciones", donde se dramatizaba la historia contenida en una canción de moda.
De niña, a mí me fascinaba cantar y lo hacía con mucha frecuencia frente a un ventilador que a mí se me antojaba creer que proyectaba mi voz. Cuando mi papá pudo traer una ventanita de televisión en mi casa, yo me enamoré de programas musicales donde presentaban cantantes de música romántica.
Ya yo era una soñadora que vivía en varios mundos a la vez. Escribía cartas de amor para novios imaginarios cuando tenía 10 u 11 años, lo extraño es que no eran niños ni hombres, sino seres imaginarios sin forma. Oía mis novelas radiadas, veía en la Televisión series japonesas de acción con robots gigantes venidos del espacio para defender la Tierra, cambiaba de lugar imaginariamente con las cantantes presentadas en rimbombantes escenarios llenos de cortinas, luces y un brillo que sólo yo veía porque la televisión aún era en blanco y negro. Yo me veía a mí misma así, pero en realidad no era tan así. . .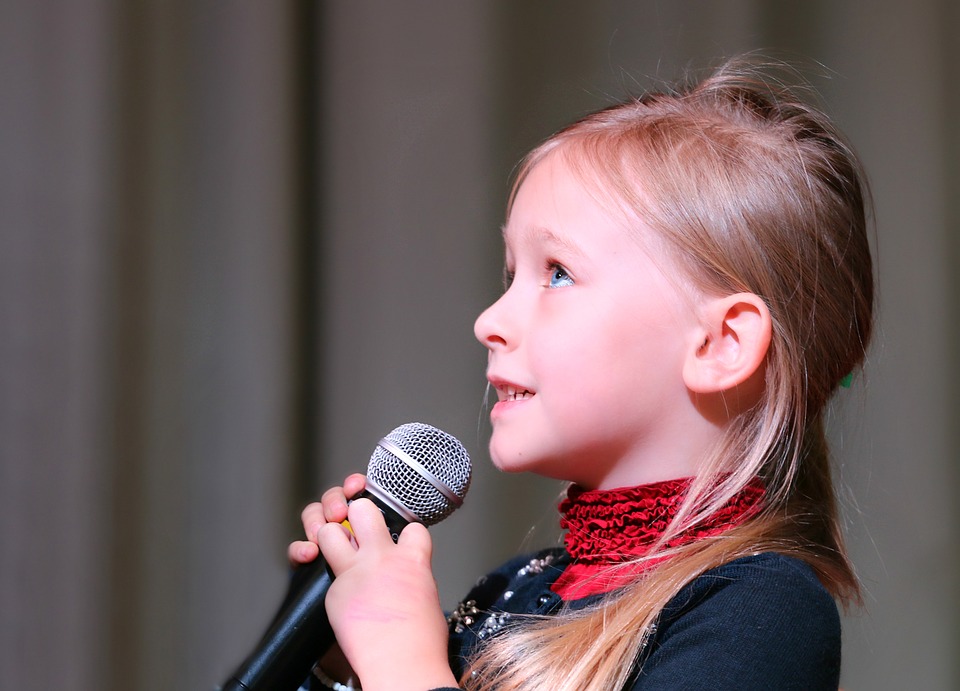 Microphone by Klimkin in Pixabay
La televisión en blanco y negro agregó colores a mi vida, aflojó algunos tornillos a mi cabeza y le dio rostro a los protagonistas y héroes de novelas e historietas.
Una cantante frustrada
---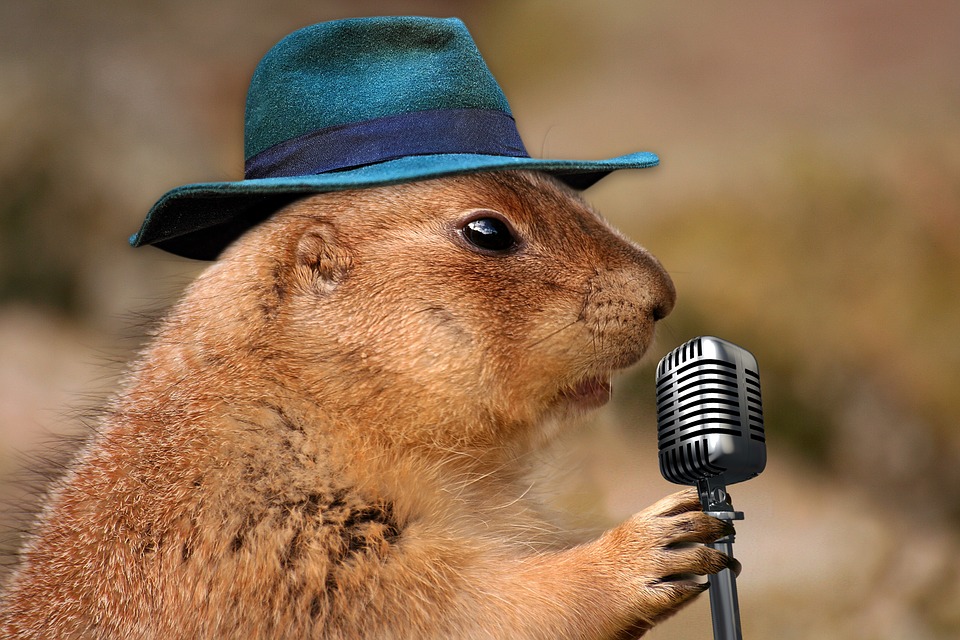 Singer by DigiPD in Pixabay
Pero, lo que de verdad cambió algo fundamental en la visión de mí misma, según los prismáticos mentales que usaba para esa etapa maravillosa de mi vida fue un reproductor de cassettes que trajo mi padre a nuestro hogar y que a pesar de que no era un juguete, mis hermanos y yo peleábamos el turno para usarlo, cada uno con sus propios gustos musicales.
El aparato en cuestión no sólo reproducía sonidos de cassettes, también tenía incorporado un micrófono para grabar nuestras voces en cintas vírgenes. Cuando descubrí esta función, me lancé a cantar mis canciones que otrora lanzaba a las aspas de un ventilador para que las dispersara por la casa y ¡Oh, sorpresa! Tuve que admitir sin lugar a dudas que no tenía buena voz para cantar. Mi voz no era agraciada como yo pensaba así que borré la canción que interpreté con todo mi esmero y aborté la misión de grabar más canciones… ¡Qué va! ¡Yo no sería cantante!
Entonces me dediqué sólo a oír mis cantantes favoritos grabados por mí misma desde el radio que tenía incorporado el mismo aparato que parecía una cartera de colgar en el hombro.
Recuerdo que una vez estaba acostada reproduciendo mis cintas y me paré de la cama a buscar un cuaderno para anotar la letra de una canción que estaba sonando y yo quería aprenderme, así que me colgué la "cartera-reproductor" y cuando mis pies tocaron el suelo recibí una descarga eléctrica a la altura de la cintura que me dio un susto grandísimo.
Por supuesto, como era costumbre en mí, no participé a nadie lo sucedido, pero revisando pude observar que donde hacía contacto el conector de corriente del reproductor, de tanto uso, tenía cables pelados. Yo misma envolví la rotura en type y proseguí con mi tarea de escribir en un cuaderno la letra de la canción que quería aprender.
Ahora, en la distancia del tiempo y el espacio, puedo mirar con ojos de ternura esa niña vivaz, resuelta y arriesgada que fui, "genio y figura hasta la sepultura". Ya pintaba que iba a ser de adulta una mujer soñadora, romántica, residente de varios mundos imaginarios, lectora voraz, escritora aficionada… pero, nunca cantante, ni siquiera de Karaoke, cuando se puso de moda.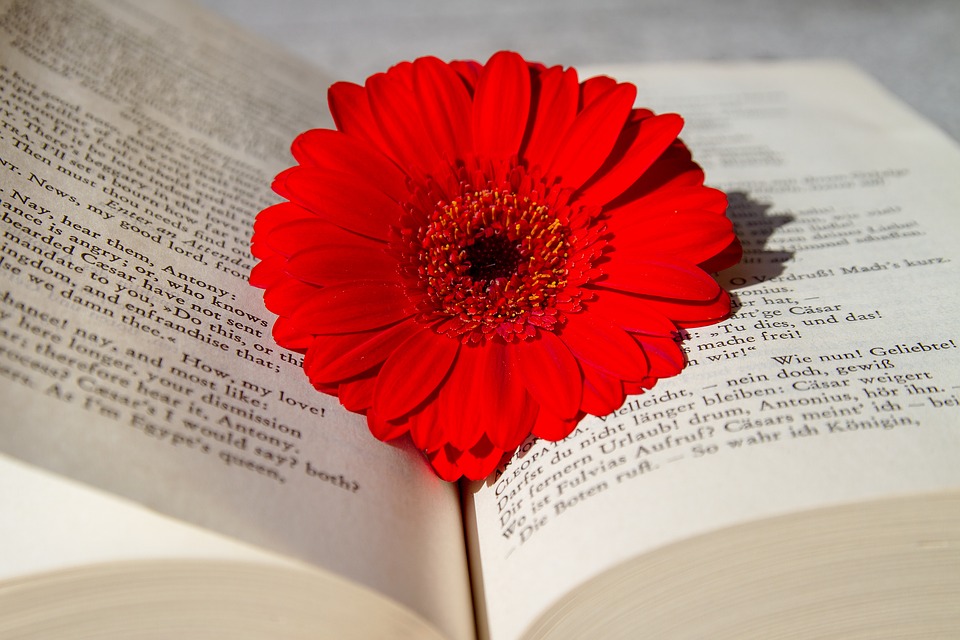 ---


@zeleiracordero-2
03/10/2021


In response to @ecotrain
ecoTrain QOTW s7.9: Which technologies have had a positive influence on your life?


Cat