EN
Hello HIVE Community!
After we have shown in our last post, how we have scanned the couch potato, with the 3D scanner, we thought that should not be all ...
DE
Hallo HIVE Community!
Nachdem wir in unserem letzten Post gezeigt haben, wie wir den Couch-Potato mit dem 3D-Scanner gescannt haben, dachten wir, das soll noch nicht alles gewesen sein ...
In order to be able to compare exactly how good the scan actually was, we naturally wanted to print the little lazy boy.
Um genau vergleichen zu können, wie gut der Scan tatsächlich war, wollten wir den kleinen Faulpelz natürlich auch drucken.

But first we wanted to correct some small mistakes, e.g. between the legs of the little one the scan only worked badly.
To edit the .STL, we have recently fallen in love with the Nomade Sculpt App for Android and IOS.
Of course there are more professional alternatives for the PC, but in the mobile sector we can absolutely recommend the app, especially if you own an Apple Pancel or another stylus pen, the work is much more relaxed than with the mouse.
Doch zuerst wollten wir noch kleine Fehler ausbessern, z. B. zwischen den Beinen des Kleinen hat der Scan doch nur mangelhaft funktioniert.
Zur Bearbeitung der .STL haben wir uns erst vor Kurzem in die Nomade Sculpt App für Android und IOS verliebt.
Natürlich gibt es professionellere Alternativen für den PC, aber im Mobile-Sektor können wir die App uneingeschränkt empfehlen, vor allem wenn ihr einen Apple-Pencil oder einen anderen Stylus-Pen besitzt, ist die Arbeit deutlich entspannter als mit der Maus.

And then we wanted our hairy friend a little spruce up and have made him short hand to the Nozzlebear ... Simply because we can.😄
Und dann wollten wir unserem haarigen Freund ein wenig aufzuhübschen und haben ihn kurzer Hand zum Nozzlbär gemacht ... Einfach, weil wir es können.😄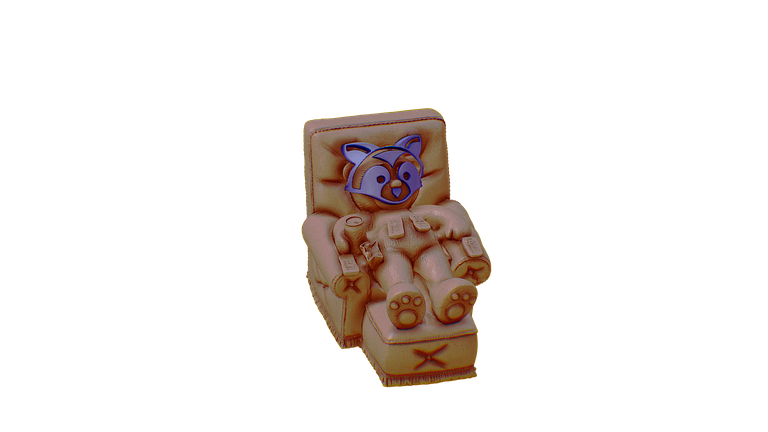 The print ran smoothly overnight, unfortunately, we accidentally positioned the figure the wrong way around on the print bed during slicing, so that the Nozzlebear has not smiled into the time-lapse camera after the end of printing.😅
Der Druck lief problemlos über Nacht, leider haben wir beim slicen die Figur versehentlich verkehrt herum auf dem Druckbett positioniert, sodass der Nozzlebär nach dem Druckende nicht in die Zeitrafferkamera gelächelt hat.😅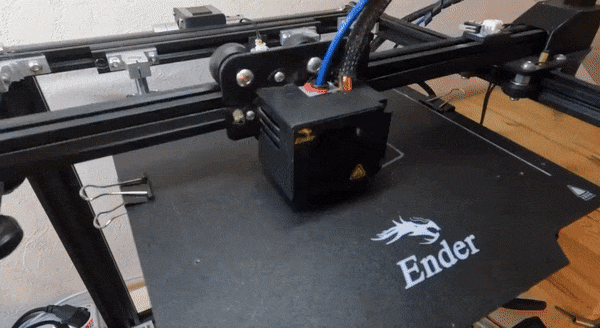 The two brothers in comparison-at least they don't have to fight over the remote control.😂
Die beiden Brüder im Vergleich - wenigstens müssen sie sich nicht um die Fernbedienung streiten.😂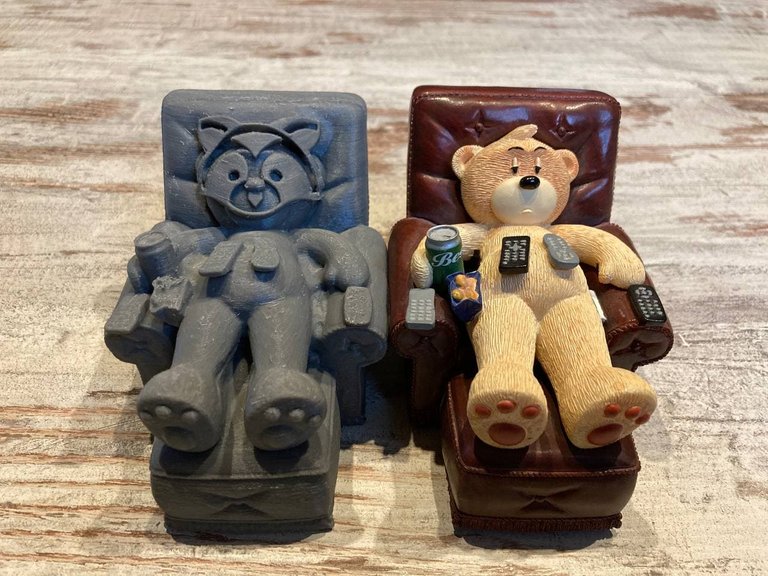 The dimensional accuracy is very impressive, no matter which dimension we measured, it was accurate to 0.1 mm.
Of course, the details have decreased, but this is more due to our printer, with an SLA printer, the result would be quite a bit more impressive.
Die Maßhaltigkeit ist schon sehr beeindruckend, egal welches Maß wir gemessen haben, es war auf 0,1 mm genau.
Natürlich haben die Details trotzdem abgenommen, das liegt aber eher an unserem verwendeten Drucker. Mit einem SLA-Drucker wäre hier das Ergebnis noch ein ganzes Stück beeindruckender.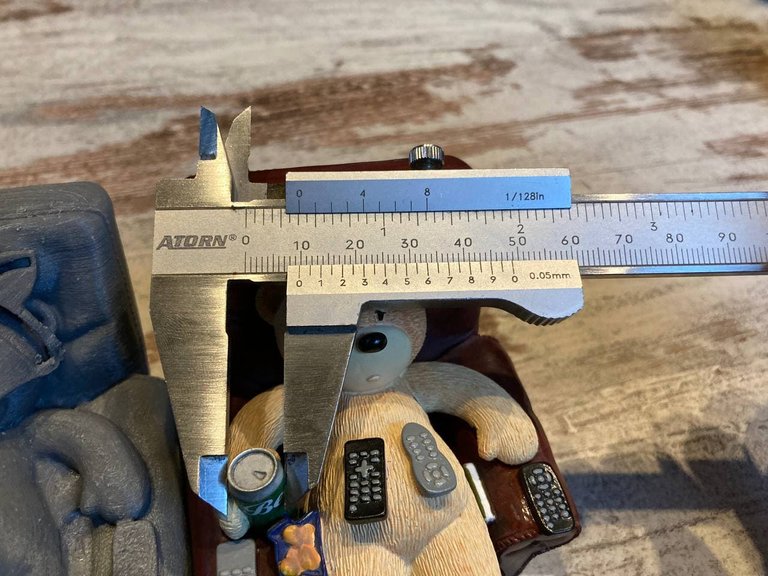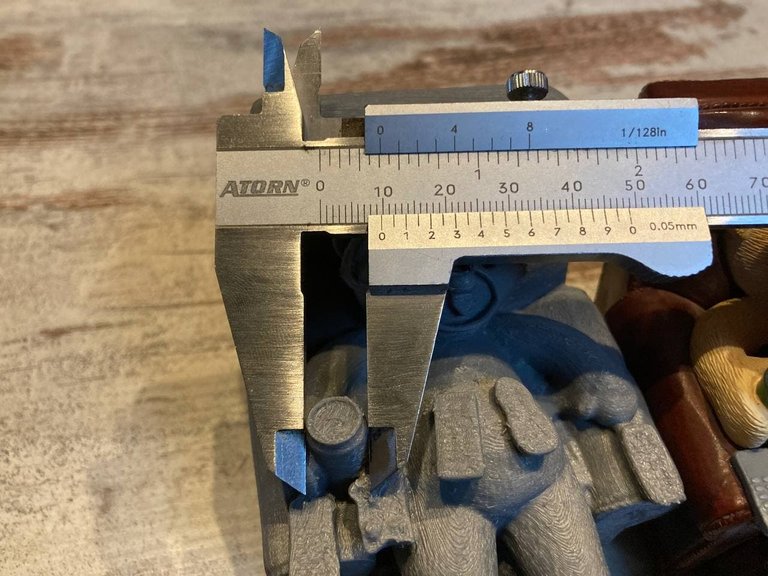 We hope you enjoyed our little presentation and have a good time.
Wir hoffen, unsere kleine Präsentation hat euch gefallen und wünschen euch noch eine schöne Zeit.



Druckado.de - your provider for everything related to 3D-printing - HIVE payments accepted!

Join our Discord Server.

Thanks for your interest!
Have a great time and see you soon, your
druckado.de - Team.