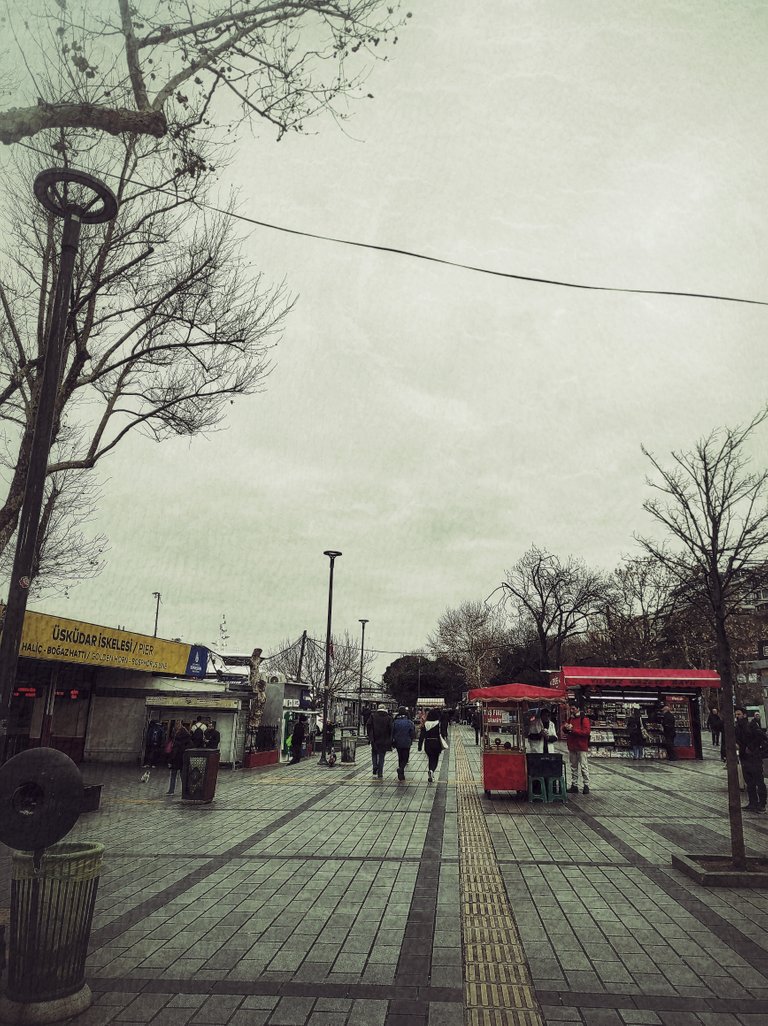 Hello my dear Hive friends, today I would like to tell you about my trip in Üsküdar, the pearl of the Anatolian Side of Istanbul. You know, there are moments, when one wants to be alone, there are moments when one has to come back from the seventh. When he says being alone, he needs time to collect the absentmindedness, not depression. Since I came to Istanbul, I want to collect this absentmindedness in Üsküdar for no reason. It makes me feel like it reminds me of the old days. Wearing my headphones and walking for hours, watching the surroundings and contemplating affect me positively. I felt a bit overwhelmed at home the other day and took my headphones in the evening and took the road to Üsküdar. The weather was cold and a little windy. It would feel great to take a walk. In my opinion, middle-aged people usually come to Üsküdar, spend time fishing and then return. It is not a neighborhood where young people are concentrated like Beşiktaş or Kadıköy.
Merhaba sevgili Hive arkadaşlarım bugün sizlere İstanbul Anadolu Yakası'nın incisi Üsküdar'da ki gezimden bahsetmek istiyorum. Hani bazı anlar vardır, insanın yalnız kalmak istediği yediden kendine gelmesi gerektiği anlar vardır. Yalnız kalmak diyince depresyon değilde akıldaki dalgınlığı toplamak için zamanlara ihtiyacı vardır. Ben İstanbul'a geldiğimden bu yana bu dalgınlığın toplamasını nedensizce Üsküdar'da yapmak istiyorum. Bana eskileri hatırlatıyormuş gibi hissettiriyor. Kulaklığımı takıp saatlerce yürüyüş yapmak, etrafı izlemek düşüncelere dalmak beni olumlu etkiliyor. Geçen gün evde biraz bunaldığımı hissettim ve akşamüzeri kulaklığımı da alıp Üsküdar yolunu tuttum. Hava soğuk ve biraz rüzgarlıydı. Yürüyüş yapmak mükemmel hissettirecekti. Bana göre genelde Üsküdar'a orta yaşta insanlar gelir, balık tutup vakit geçirir sonra dönerler. Beşiktaş ya da Kadıköy gibi gençlerin yoğun olduğu bir semt değil.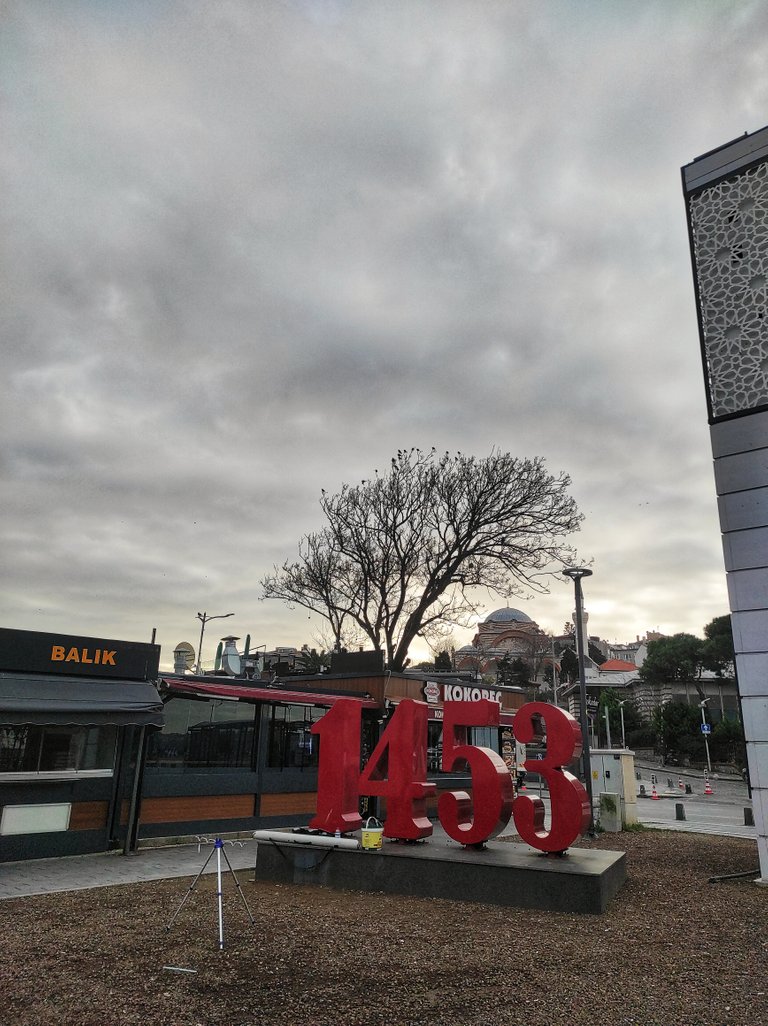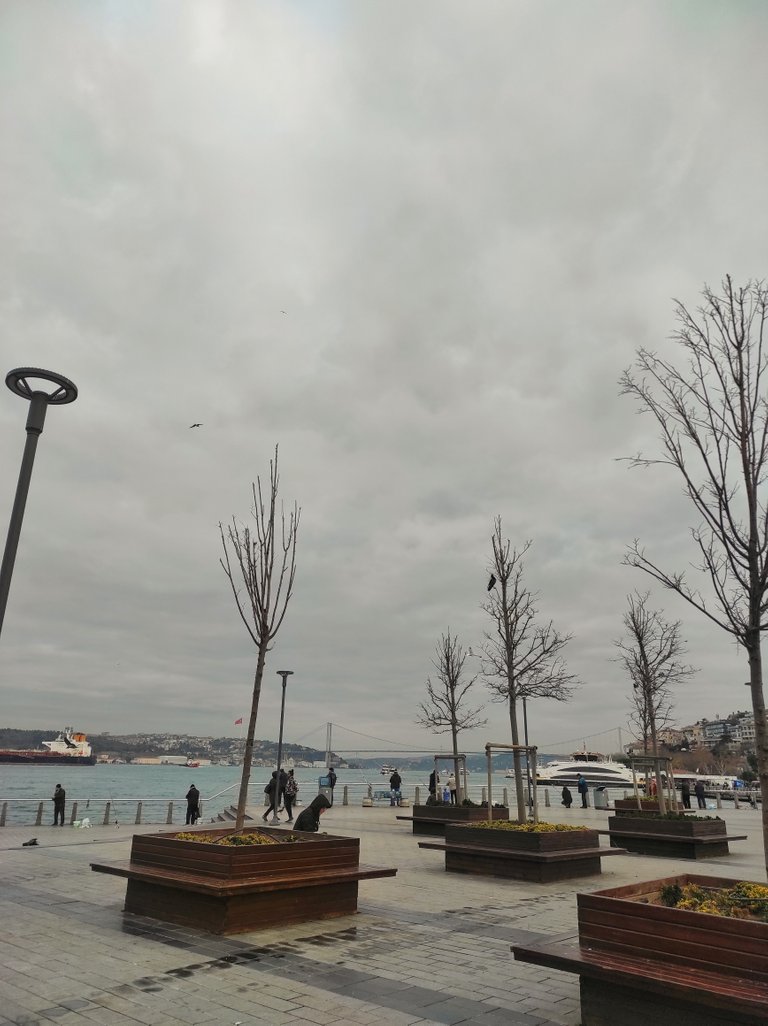 The part of the beach is quite large and consists of an area with a lot of banks. It gets very crowded here in the summer, especially at festivals, where there is no place to step. Üsküdar can also be seen as a gateway to me. Because Marmaray, metro, ferry, minibus and minibuses are available and they are all very close to each other. There is a lot of green space in the square. A few times with my friends, we found greenery at the bottom of the sea and had a picnic. It was magnificent with the scenery.
Sahilin kısmı oldukça büyük ve bankaların fazlaca bulunduğu alandan oluşuyor. Yazları burası çok kalabalık oluyor, özellikle festivallerde adım atacak yer bulunmuyor. Üsküdar bana göre aynı zamanda geçit gibi de görülebilir. Çünkü Marmaray, metro, vapur, dolmuş ve minibüsler mevcut ve hepside birbirine çok yakın. Meydanda yeşil alanda çok fazla var. Bir kaç defa arkadaşlarımla denizin dibinde yeşillik bulup piknik yapmıştık. Manzara eşliğinde muazzam olmuştu.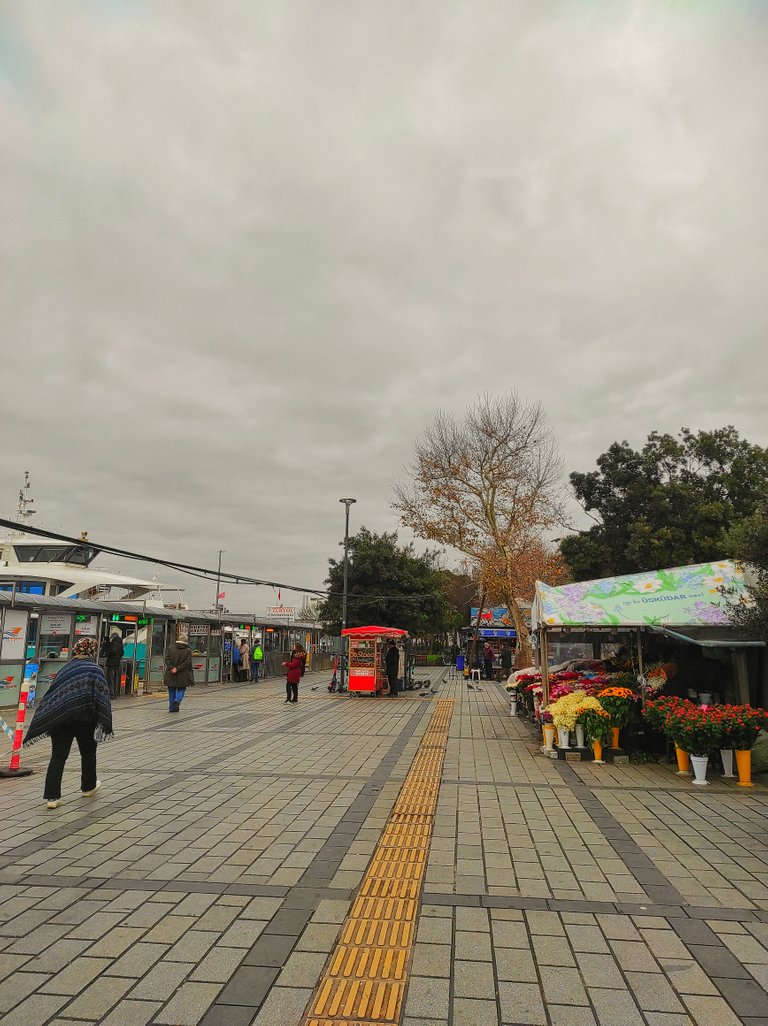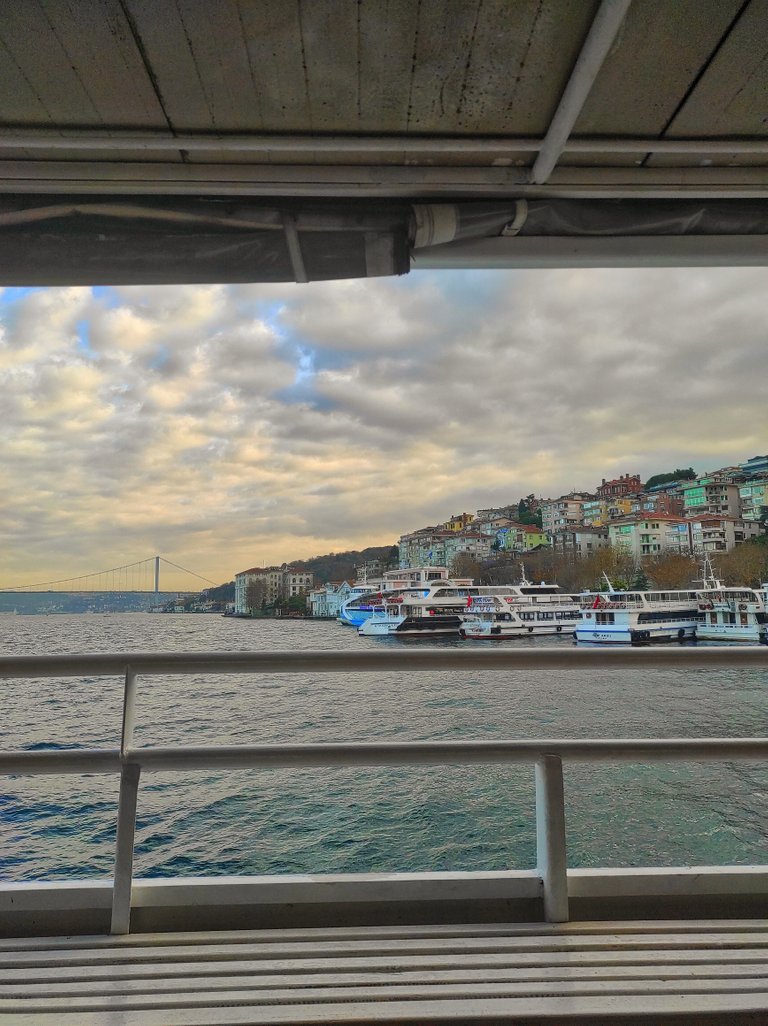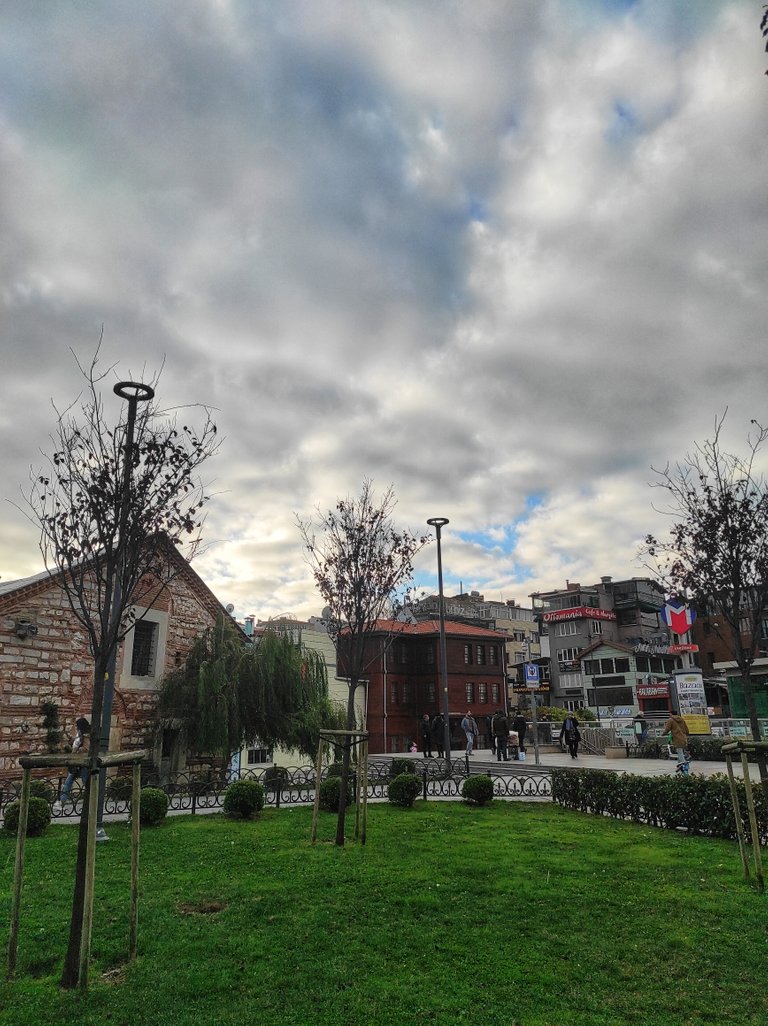 There are a few well-known mosques with beautiful architecture in Üsküdar square. One of them, Mihrimah Sultan Mosque, adds a different beauty to Üsküdar with its magnificent view, especially at night. Another building draws attention with its lighthouse appearance. I couldn't understand if it had night lighting, but it's still a beautiful piece of work. Actually, the place I wanted to share with you the most was the Maiden's Tower, but I am not sharing it because the Maiden's Tower is under renovation and I do not know when it will be done. I recharged myself by walking and watching the sea with these beauties of Üsküdar until the evening. What do you do in these situations? If you want to share, I'd be happy to read it. Take care of yourself, see you in my next post. 😊
Üsküdar meydanda bir kaç tane bilinen ve mimarisi çok güzel olan camiler mevcut. Bunlardan birisi Mihrimah Sultan camii özellikle gece muhteşem görüntüsüyle Üsküdar'a ayrı bir güzellik katıyor. Bir diğer yapı ise deniz feneri görünümüyle dikkat çekiyor. Gece ışıklandırması varmı onu anlayamadım fakat buna rağmen oldukça güzel bir yapıt. Aslında sizinle en çok paylaşmak istediğim yer Kız Kulesiydi fakat kız kulesi tadilatta olduğu ve ne zaman yapılacağını bilmediğim için paylaşmıyorum. Ben akşam vaktine kadar Üsküdar'ın bu güzellikleri ile yürüyüş yaparak, denizi izleyerek kendime gelip şarj oldum. Siz bu durumlarda neler yapıyorsunuz ? Paylaşmak isterseniz seve seve okurum. Kendinize çok iyi bakın, bir sonraki postumda görüşmek üzere. 😊🥰