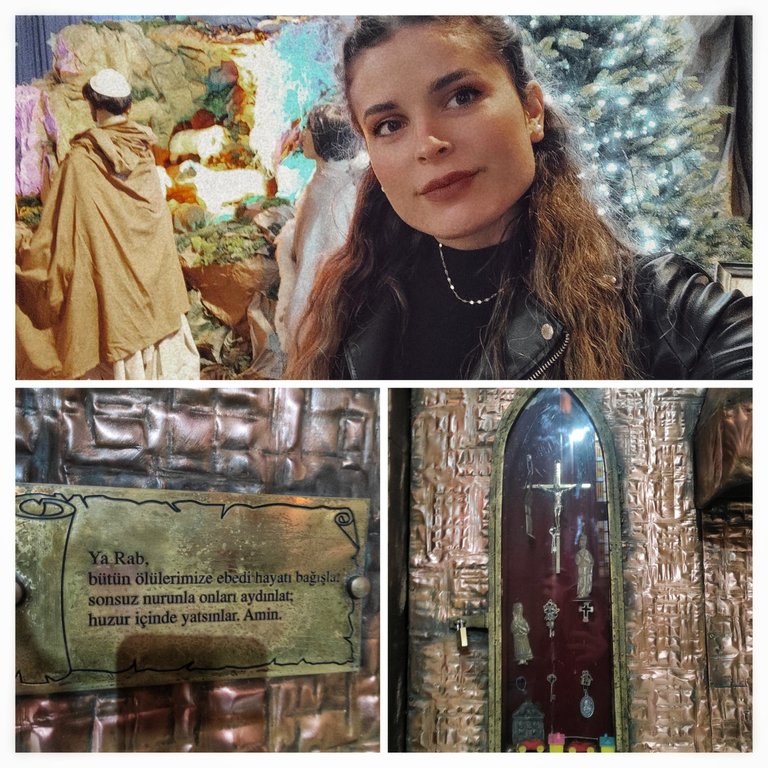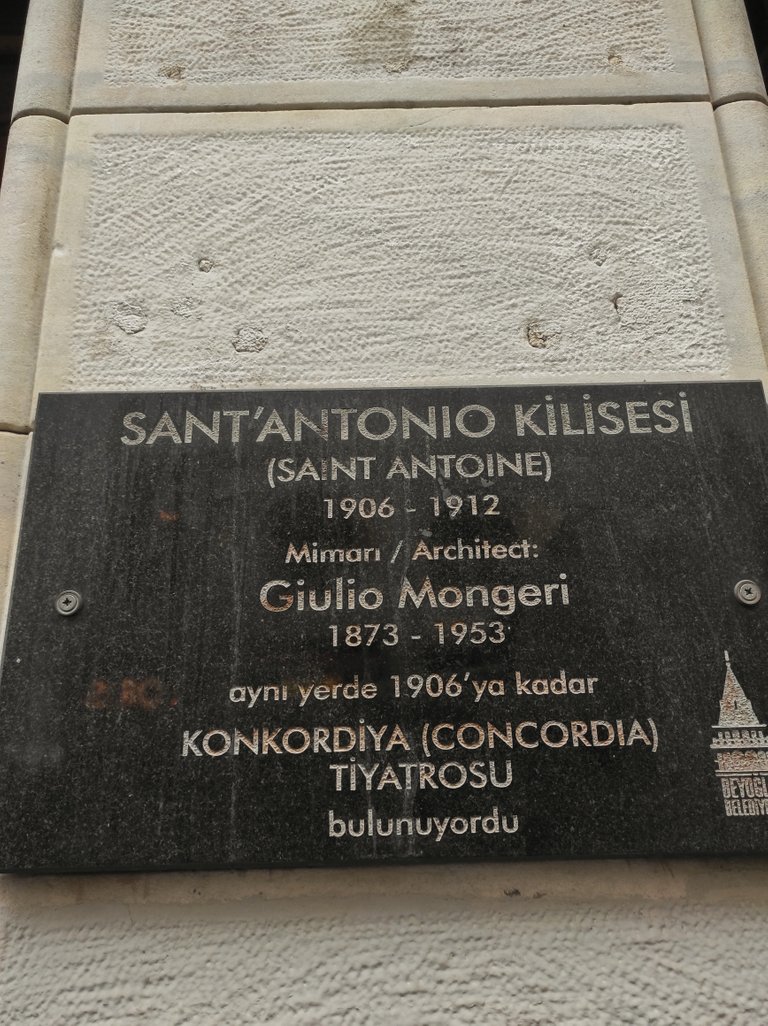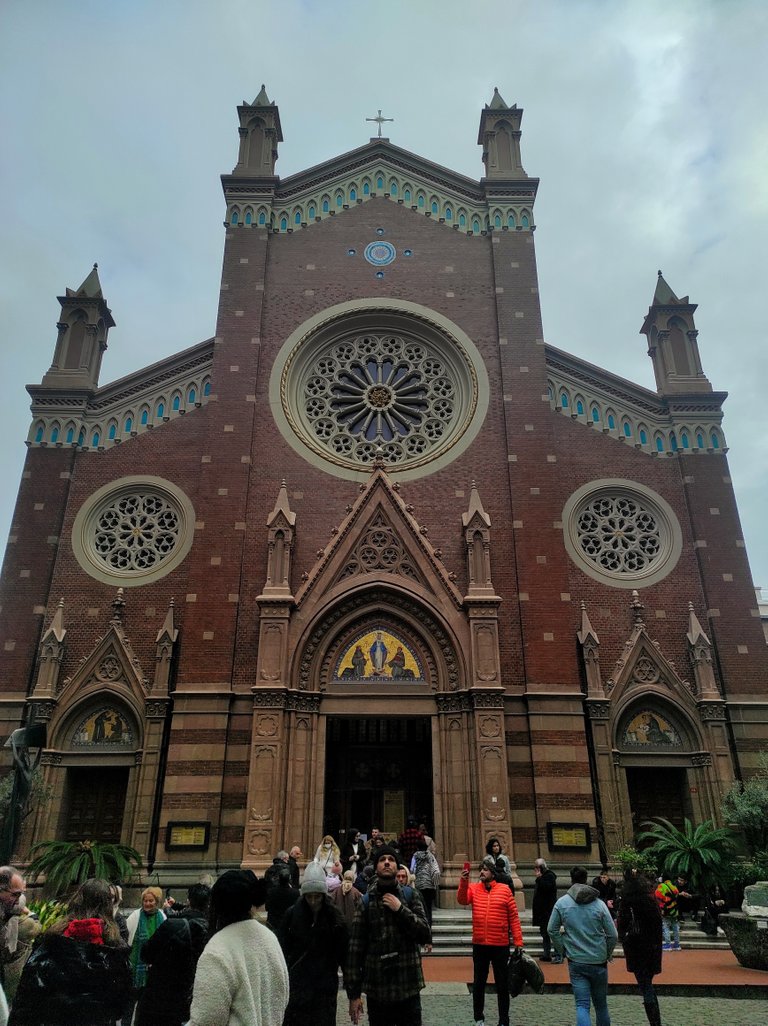 Hello my Hive friends, I went to Taksim the other day. If you remember, I told you about Taksim. I also visited the Church of Sant'Antonio that day. This church is one of the biggest churches in Istanbul. It is located in the middle of Taksim, next to Galatasaray High School. The church has a remarkable feature with its architectural structure, color and miniature sculptures in its garden. When you first enter from the garden of the church, there is a painting that says the Hymn of Creation. In this painting are written prayers to the Creator God. There is an angel statue on the side of the painting, I don't know the message the statue wants to give, I couldn't translate the text on it, but this is Hz. He thought it might be Jesus. After a few steps, there was a covered room. Inside was a baby, a woman, a man, and a donkey. I heard a few people talking next door. They made this room for the Christmas service. After examining these sculptures, I saw another sculpture just to the right of the door while I was going inside. Statue of Pope XXIII. It was a statue of Jean (Loannes).
Merhabalar Hive arkadaşlarım, geçen gün Taksim'e gidip gezmiştim. Size de Taksim'den bahsetmiştim hatırlarsanız. O gün Sant'Antonıo Kilisesi'ni de ziyaret ettim. Bu kilise İstanbul'un en büyük kiliselerinden birisidir. Taksim'in orta yerinde Galatasaray Lisesi'nin yan tarafında bulunmaktadır. Kilise'nin mimari yapısı ile, rengi ile bahçesindeki minyatür heykeller ile dikkat çekici bir özelliği var. Kilisenin bahçesinden ilk içeri girildiğinde Yaratılış İlahisi yazan bir tablo bulunuyor. Bu tabloda Yaratan İlah'a dualar yazıyor. Tablonun yan tarafından melek heykeli bulunmakta, heykelin vermek istediği mesajı bilmiyorum, üzerindeki yazıyı da ceviremedim fakat bu bana Hz. İsa olabileceğini düşündürdü. Bir kaç adım attıktan sonra üstü kapalı oda vardı. İçerisinde bir bebek, kadın, erkek ve bir tane de eşek vardı. Yan tarafta bir kaç kişi konuşurken duymuştum. Noel ayini için bu odayı yapmışlar. Bu heykelleri inceledikten sonra içeri girecekken tam kapının sağında birtane daha heykel gördüm. Heykel Papa XXIII. Jean (Loannes) heykeliymiş.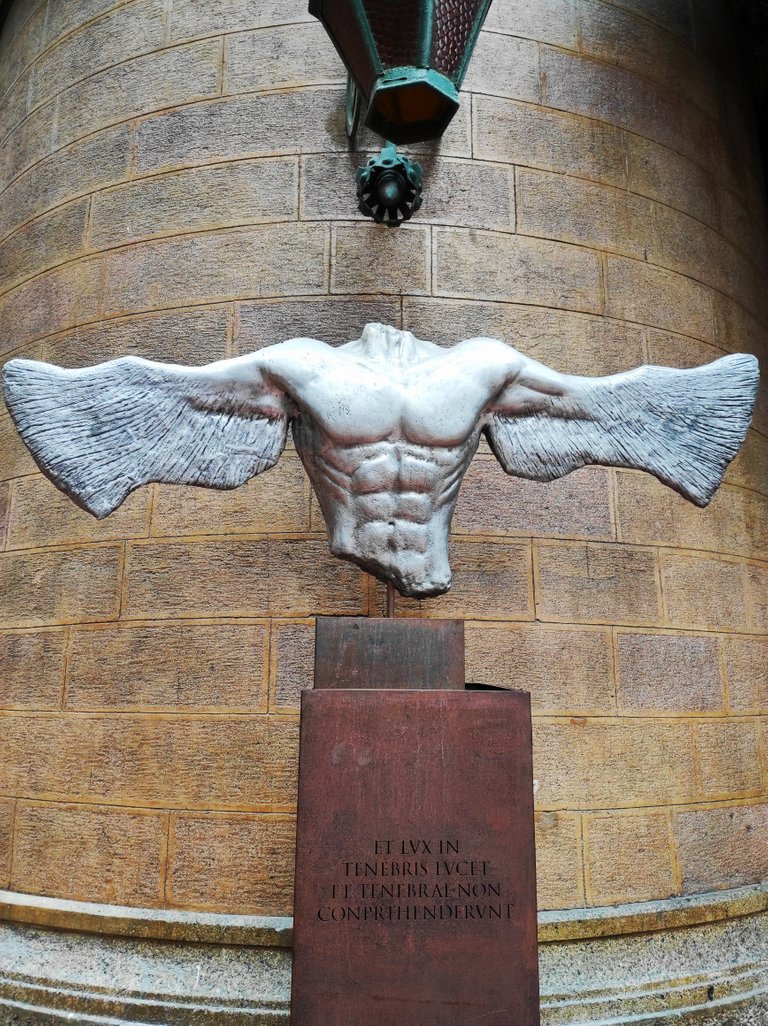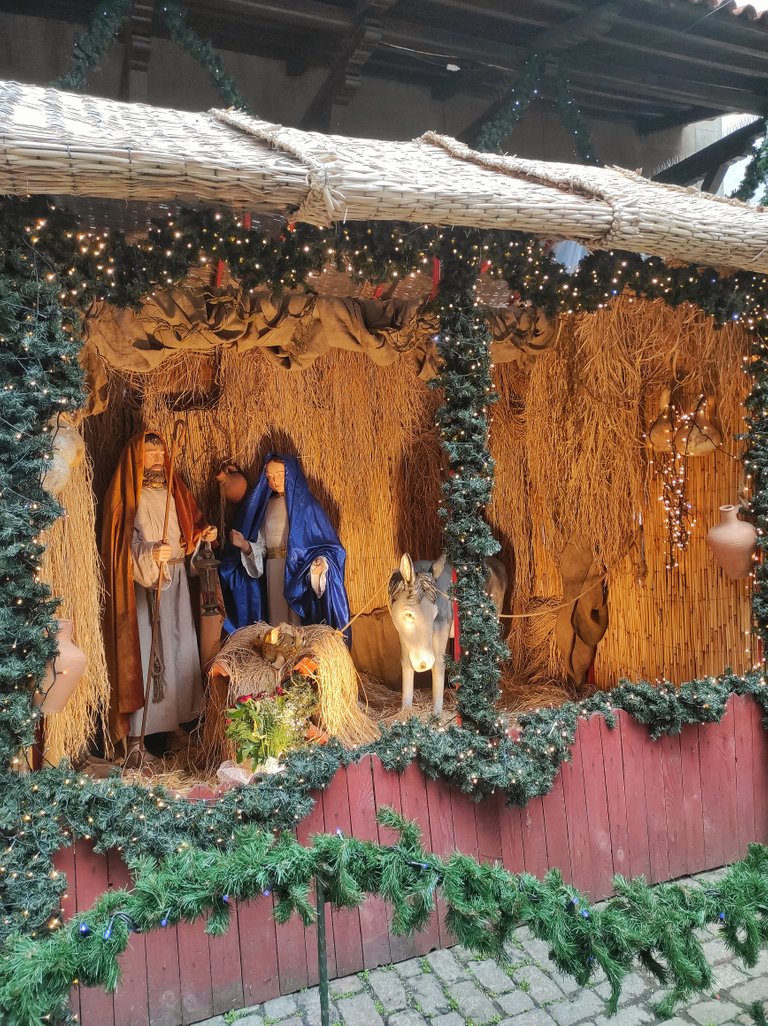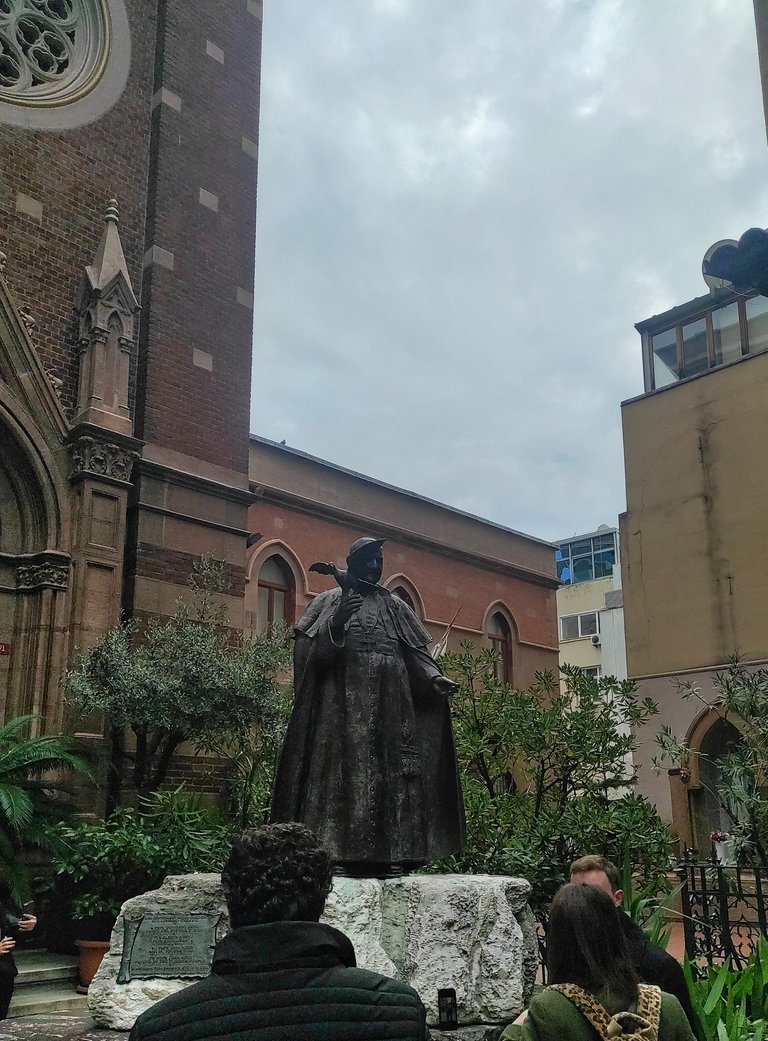 After examining the garden of the church and walking around, I went inside. Normally, it was forbidden to take photos and videos, but when I saw that others were taking it, of course, I took photos and videos. Religious music was playing in the background, not too loud. The atmosphere was filled with the scent of incense and candles. There were many miniature statues, candles on the walls, seats for people to sit during worship. The interior of the church is full of tall columns and there are wreaths and patterns on all of them. The interior looked very magnificent and ostentatious, the part that caught my attention the most was Hz. It was the statue symbolizing the crucifixion of Jesus by hanging from the ceiling of the church with a rope, it was very meaningful when combined with the lights, paintings and many statues on the back.
Kilisenin bahçesini inceleyip gezdikten sonra içeri girdim. Normalde fotoğraf video çekmek yasaktı fakat başkalarının çektiğini görünce bende fotoğraf, video çektim tabiki. Arka fonda çok yüksek olmayan dini müzikler çalıyordu. Ortamı tütsü ve mum kokusu kaplamıştı. Bir sürü minyatür heykeller, duvarlarında hep mumlar, ibadet esnasında insanların oturması için koltuklar bulunuyordu. Kilisenin içi uzunca sütunlarla dolu ve hepsinin üzerinde çelenkler desenler mevcut. İçerisi çok ihtişamlı, gösterişli görünüyordu benim en çok dikkatimi çeken kısım Hz. İsa' nın kilisenin tavanından iple sarkıtılarak carmıha gerildiğini simgeleyen heykeldi, ışıkların, tabloların ve arka tarafında bulunan birsürü heykellerle birleştirilince çok anlamlı duruyordu.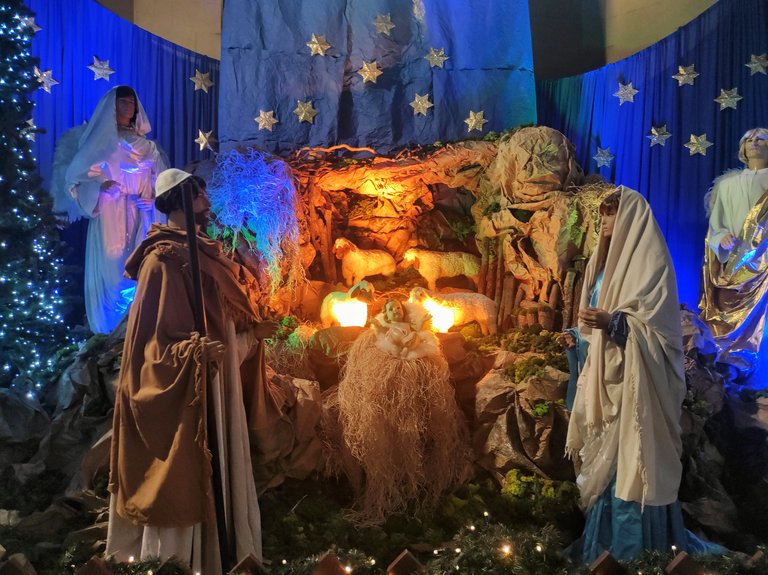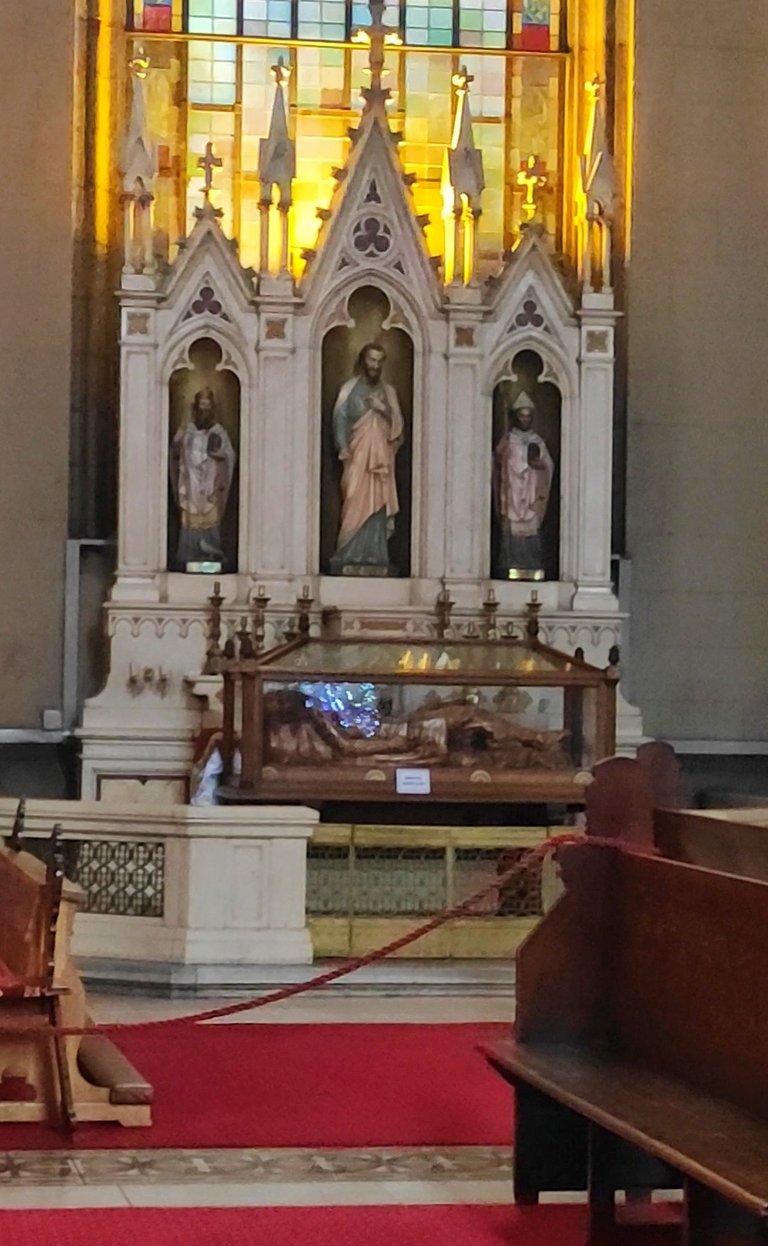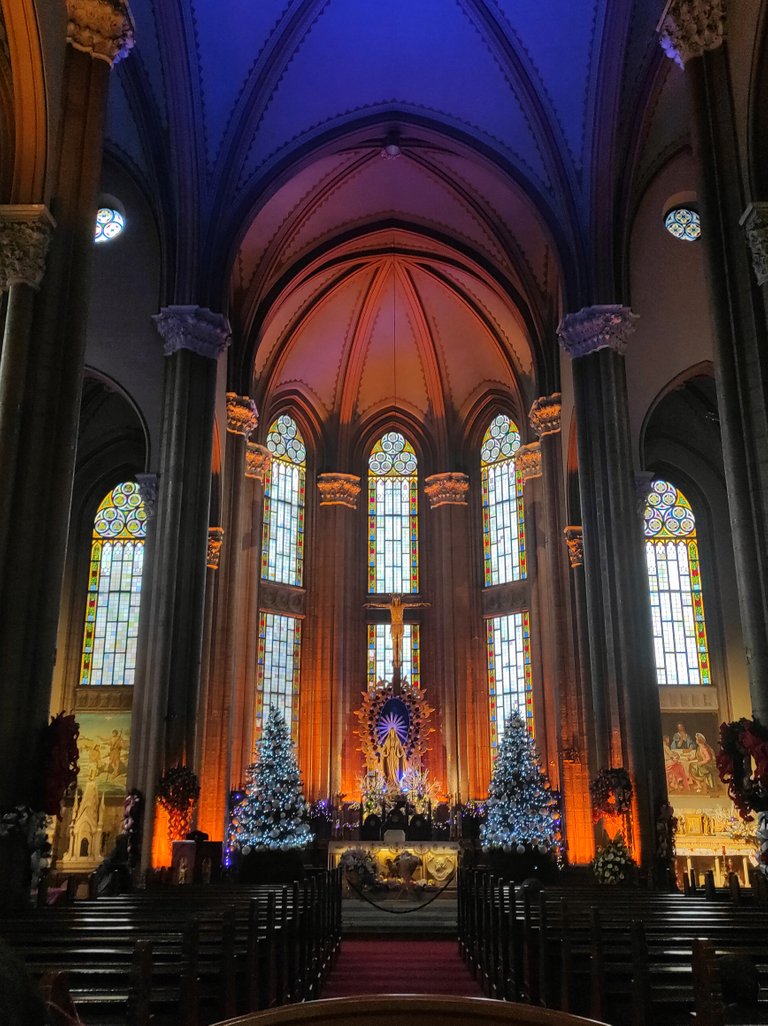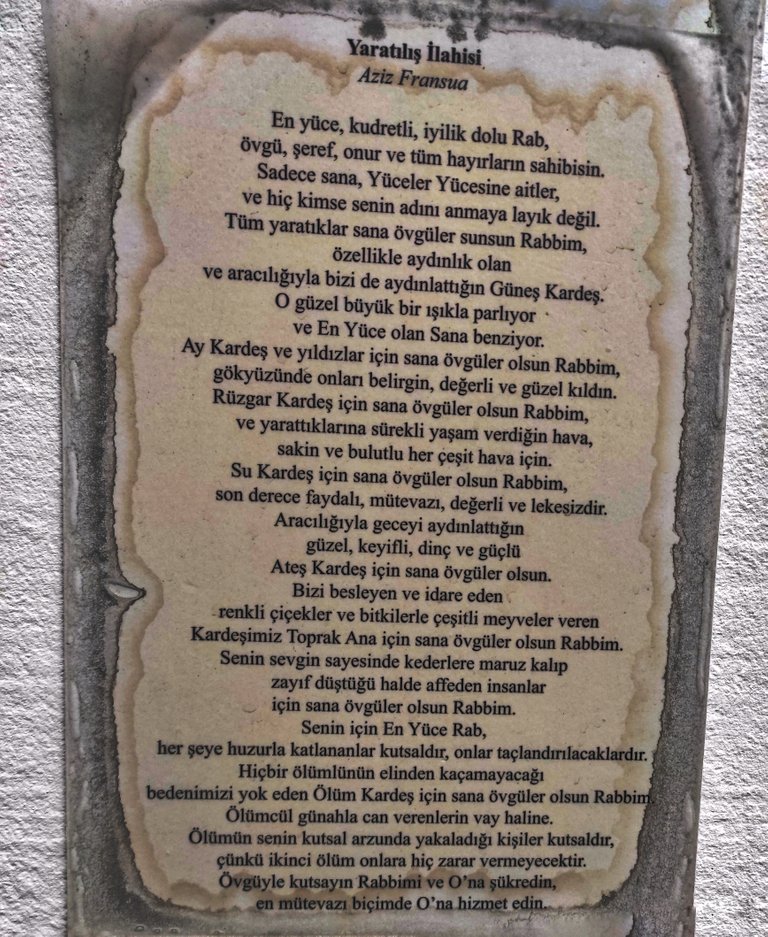 I have visited and seen the church before, but it was not this magnificent. The Church of Sant'Antonio seemed much different and beautiful to me. The Church of Sant'Antonio is among the lists that I definitely recommend to be among the places to visit in Istanbul. See you in my other pir post, stay safe. 🌸
Ben daha önceden de kilise gezdim, gördüm fakat bu kadar ihtişamlı değildi. Sant'Antonıo Kilisesi bana çok daha farklı ve güzel geldi. İstanbul' da gezilecek yerler arasında olmasını mutlaka tavsiye ettiğim listeler arasında artık Sant'Antonıo Kilisesi de yer alıyor. Diğer pir postumda görüşmek üzere sağlıcakla kalın. 🌸